Itinerary Highlights
Visit one of the Seven New Wonders of the World, Machu Picchu
Learn how to make authentic Peruvian chocolates
Visit Paddington Bear's relatives at a spectacled bear sanctuary
Contact one of our Peru specialists + 44 (0) 20 3958 6120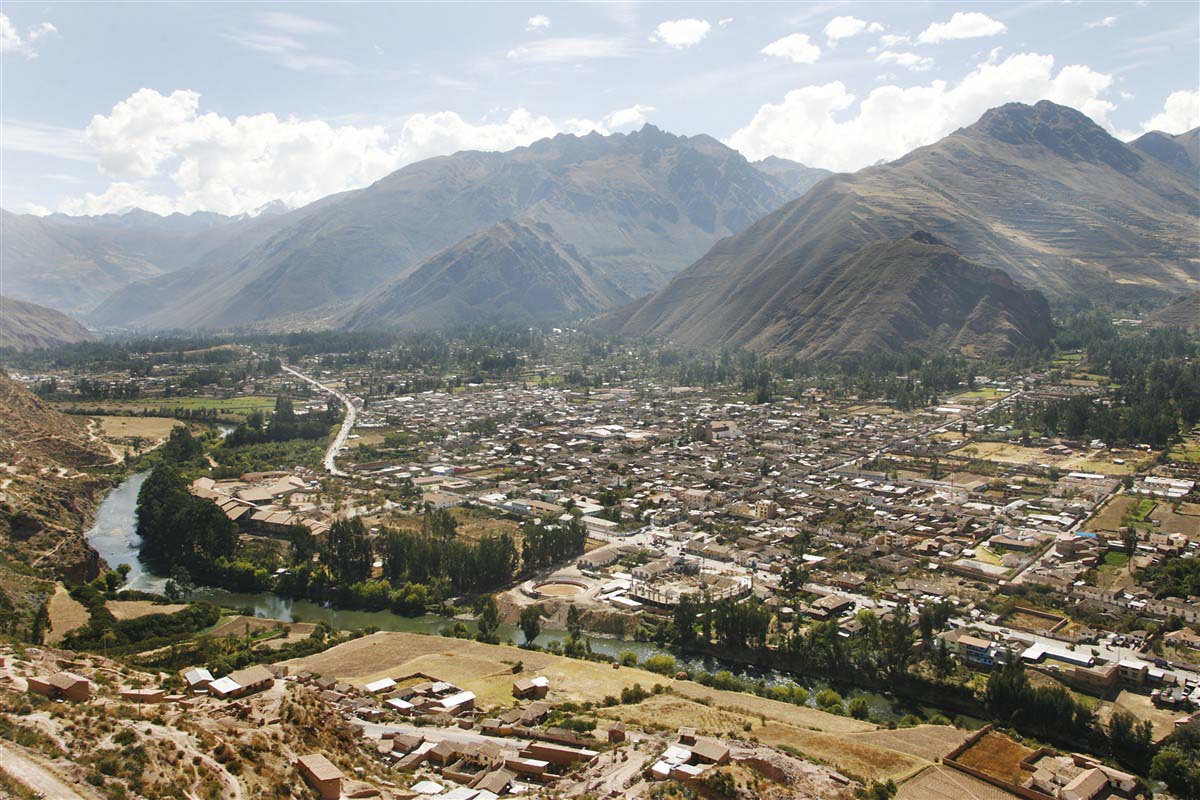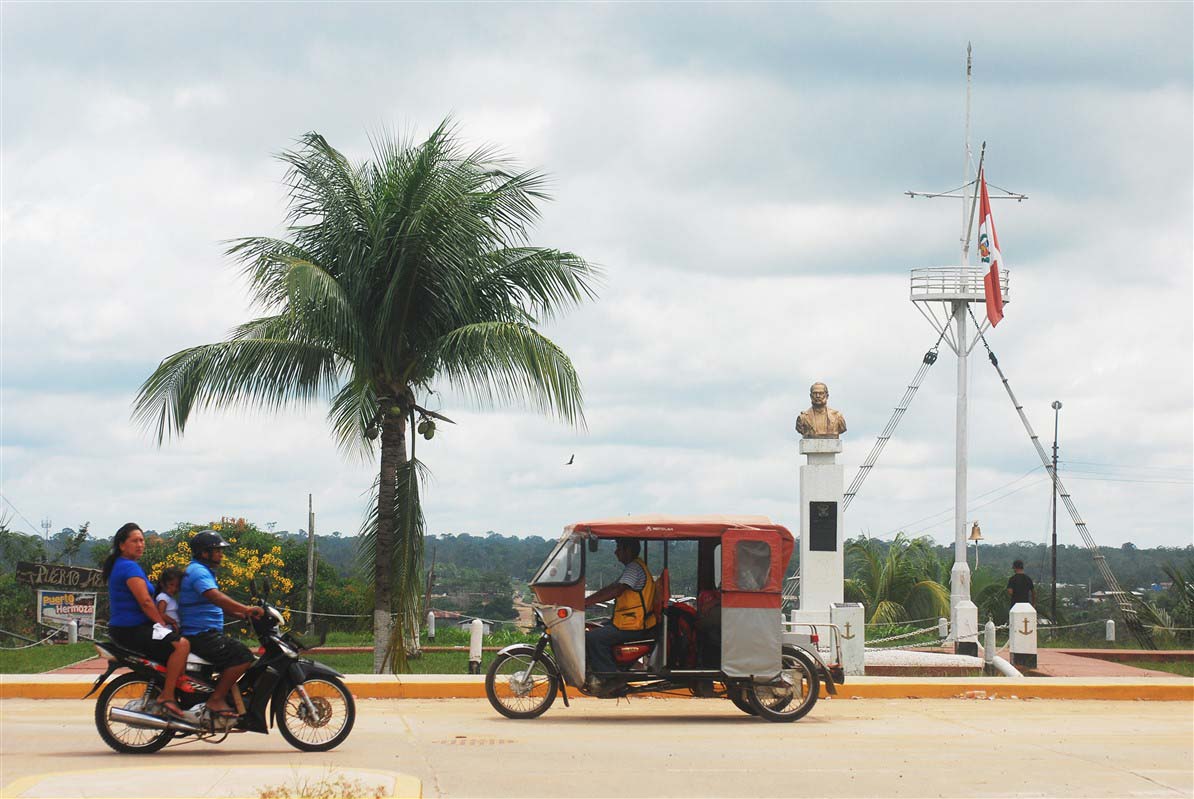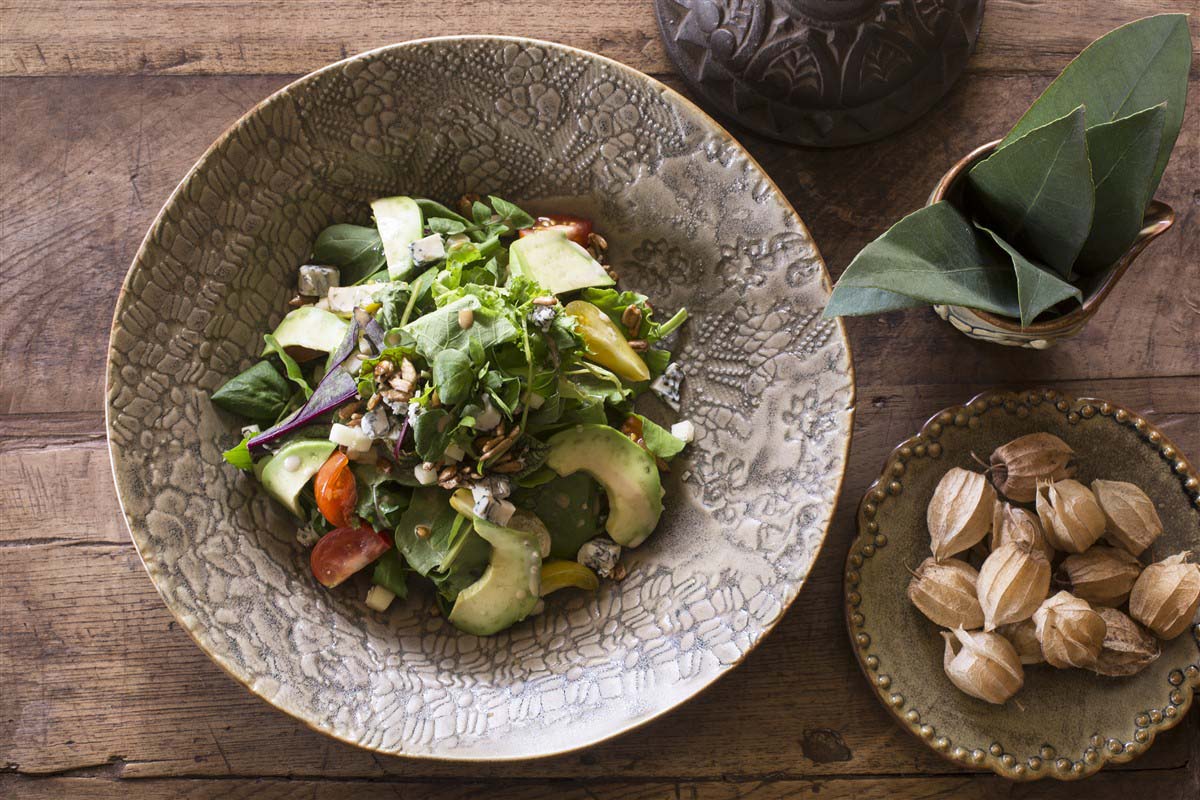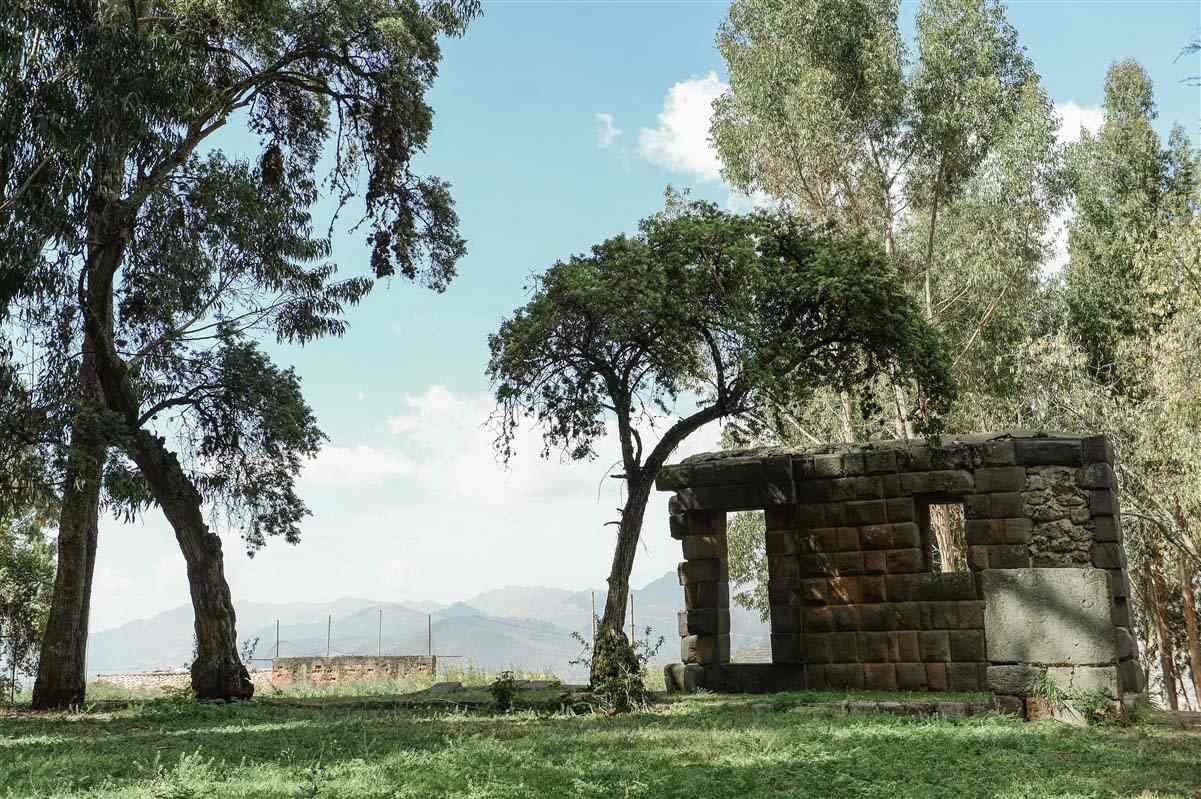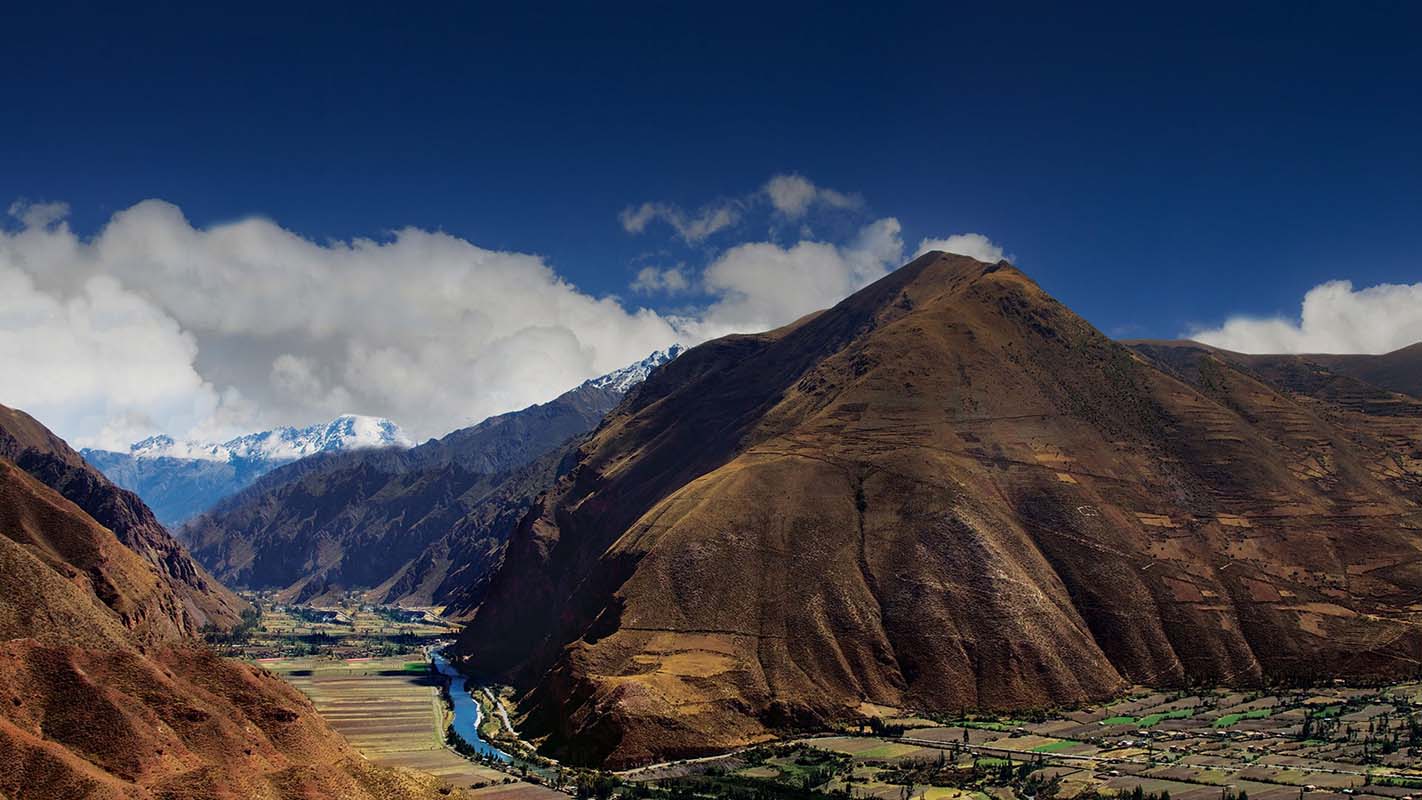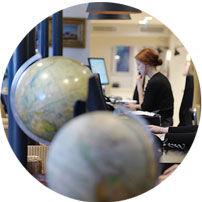 This nine-day itinerary gives a taster of Peru, taking in the highlights of this mystical land at a family-friendly pace, including Machu Picchu, chocolate tastings and a very important meeting with a certain bear with a penchant for marmalade sandwiches.
Route
Everything is 100% tailored to you
DAY 1
International Flight
Your flight to Lima will leave London at lunchtime and will touch down just in Lima in the early evening. It's nearly 13 hours on a plane, though, so make sure to have the children's Sharky & George fun packs and fully charged iPads at the ready. After you've cleared customs and collected your bags, you'll be met by one of our team on the ground who will whisk you away to your hotel.
As we reckon you'll all be pretty pooped by this point, we've booked you a table in the hotel restaurant for a quick dinner before an early night.
Your one-and-a-half-hour flight to Cusco is this morning, so after breakfast you will be taken to the airport by private transfer. After you've collected your bags in Cusco, your guide will meet you for the 90-minute journey to your hotel in the Sacred Valley - although there are so many beautiful vistas on the journey that it may be much longer to accommodate all of your photo stops. After checking in, you'll have some lunch and then visit a local master potter. Here the family will have the opportunity to make authentic pieces of Peruvian pottery under the watchful eye of your tutor. Post pottery masterclass, you'll be taken back to your hotel for dinner and, we imagine, an early night.
Today, you'll cycle past fields of corn, quinoa, and kiwicha - soon to become the packed lunch grain du mode - to reach the small town of Pisac. After looking around the stalls with your expert guide, you'll have a well-earned lunch of produce from the market before visiting the stalls of artisans and craftspeople. As most shoppers will have left by this point the market should be fairly quiet, leaving you with plenty of time and space to browse and people watch at your leisure. When you're ready, you will be privately transferred back to your hotel for dinner. We've arranged a babysitter for tonight, so that mum and dad can take advantage of the hotel spa and have a treatment or two, setting you up for the adventures to come over the next few days.
It's an early start this morning as you've got a big day ahead. After breakfast you'll take a 40-minute private transfer to Lake Piuray, which is hidden in fields of grains looking over the spectacular, snow-capped Urubamba Mountains. When you arrive you'll be taught how to make pachamanca, a traditional Peruvian dish. It's a mixture of meat and vegetables which is cooked on hot stones under the ground. This is a great opportunity for the children to learn about authentic Peruvian cuisine and really get their (freshly washed!) hands dirty. Once lunch is in the oven you'll put on wetsuits and head out onto the lake for the highest paddle boarding lesson in the world. Suitably soaked, it's time to uncover the hot stones and enjoy the fruits of your labour on the lake's edge.
Post lunch, it's time for a private transfer to the salt pans of Maras. These pans are a photographer's dream and have been worked by hand for centuries. Once you explored and taken your fill of photos you'll hike down to the valley and be transferred back to your hotel for dinner.
Today is the big one. After an early breakfast, you'll be transferred to the train station at Ollantaytambo where you'll catch the train to the village of Machu Picchu, here you'll be met by an expert local guide who will accompany you on the final leg of the journey to the spectacular 'lost city' - a bus ride to the Sun Gate. After a quick packed lunch your guide will take you around the ancient Incan site, away from the crowds to the quieter spots where you can learn all about the history of the site. Your guide will tell you just how the Incas managed to build with such precision and such beauty, talk you through the horrible history of altars used for human sacrifices and temples carved in the shape of condors through to stones used to harness the sun. Once you've had your fill of temples and ruins, you'll board the train back to Cuzco.
After such a full on day yesterday, we imagine you'll appreciate a later start today. After a leisurely breakfast, you'll be picked up from the hotel by your expert guide for the 15-minute drive to Sacsayhuaman. This ancient Inca fortress stands guard over Cuzco and was built from enormous stones up to 28ft tall and weighing up to 140 tonnes - one of the world's greatest mystery remains how the Incas managed to move them into place. After your family tour, you will have time to explore the seriously impressive tunnel system, before a gentle 20-minute walk back into Cusco in time for lunch.
This afternoon, you'll visit a local master chocolatier for a master class in all things chocolate.
Once you've had your fill of chocolate, you will be privately transferred back to your hotel for dinner.
This morning you'll need to pack some marmalade sandwiches and put on your red Wellington boots, because you're going to meet Paddington Bear. After breakfast, you will be privately transferred to the Spectacled Bear Conservation Centre, where you will have the chance to meet the bears immortalised by Michael Bond when he created the intrepid Paddington Bear, who travelled all the way to London from 'Darkest Peru,' armed with a suitcase full of marmalade. The centre was set up to protect and rehabilitate the critically endangered spectacled bear, and is home to bears who have been rescued from circuses, rehabilitating them with hopes of reintroducing them into the wild. After a thoroughly exciting morning, you will be privately transferred back to your hotel to spend the afternoon at leisure.
DAY 8
Canoes and Camelids
This morning you will be picked up from your hotel for a 40-minute private transfer to Pinipampa for a morning's white water rafting. Following a through safety briefing, your expert guides will take you to the rapids where you will spend the morning battling through rushing rapids - much better than the school run, we're sure you'll agree - to get to the bottom of the valley, where your private transfer (and a dry change of clothes) will be waiting to whisk you to lunch at a local restaurant. After lunch, you will be privately transferred to a llama and alpaca sanctuary, where you will feed the furry, four-legged residents their lunch. Once everyone is suitably fed, you will be given a tour of the sanctuary, before visiting the weavers to learn how the wool is dyed and woven into the spectacular clothes, rugs, and table runners on sale in the gift shop.
Today it's time to bid farewell to Peru as you begin your journey home. After a late breakfast and checkout, you will be privately transferred to Cusco airport for the hour-and-a-half flight to Lima. There you will catch your evening overnight flight home, which takes 12-and-a-half hours. As before, iPads to the ready!
DAY 10
International Flight
Your flight home will land in London in the early afternoon.
A Rough Idea of Price
Dependent on season, accommodation and activities
The estimated cost for this trip is £4,200 to £5,930 per person. The final cost of the trip depends on the way we tailor it especially for you. The final cost varies according to several factors, which include the level of service, length of trip and advance booking time. The exact price will be provided on your personalised quote. The average price for this trip is £4,940 per person.
A few of the benefits of travelling with us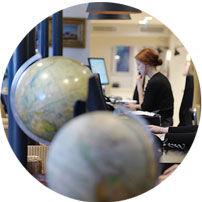 Get in touch
Our experts have the inside track on the destinations they sell and will tailor-make a holiday to your unique requirements.
Contact one of our Peru specialists