Itinerary Highlights
Stay in Peru's most stylish boutique hotels
Eat your way around Lima, South America's culinary capital
Hike on a remote Inca trail to Machu Picchu staying in pampering mountain lodges
Contact one of our Peru specialists + 44 (0) 20 3958 6120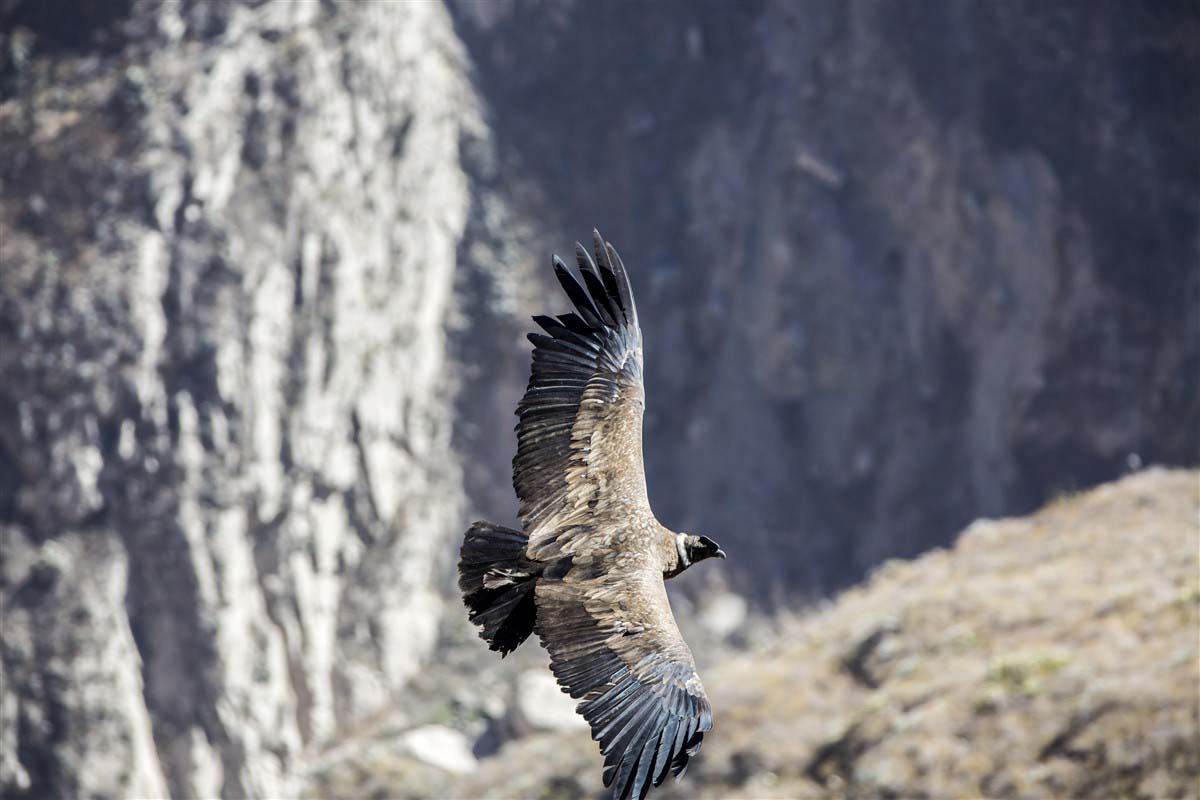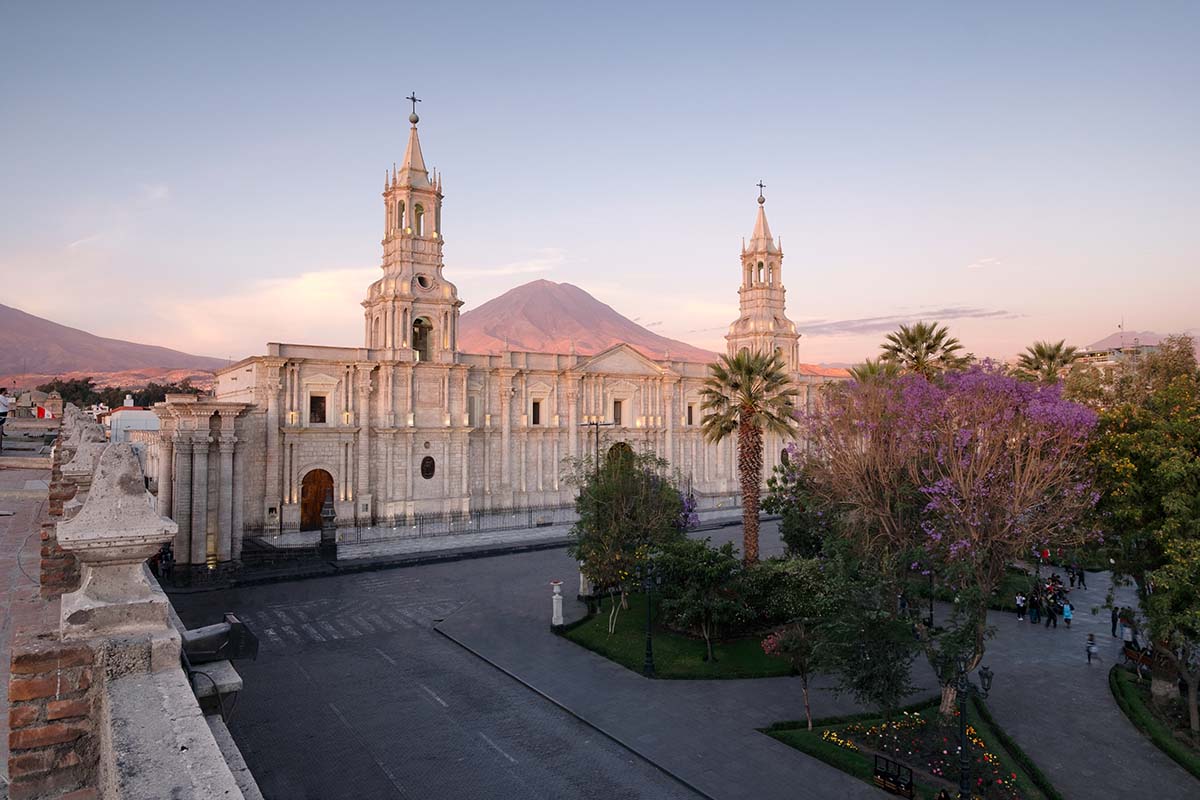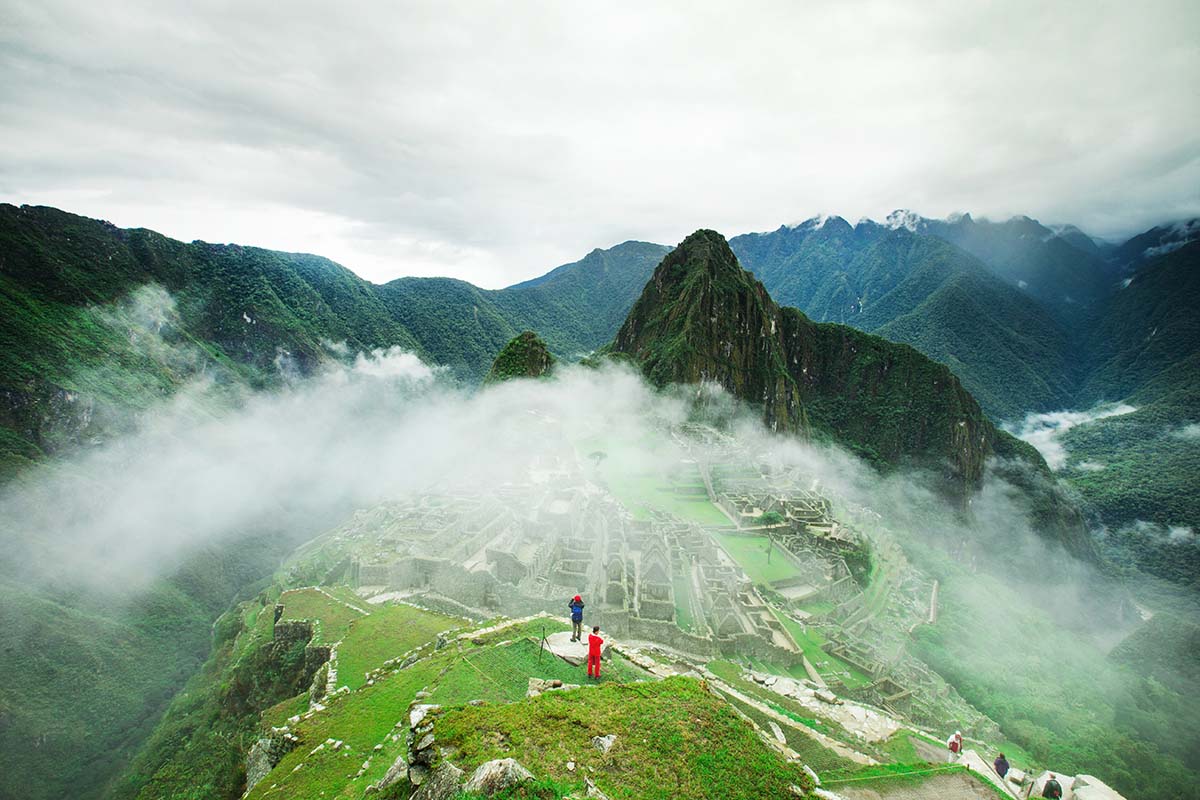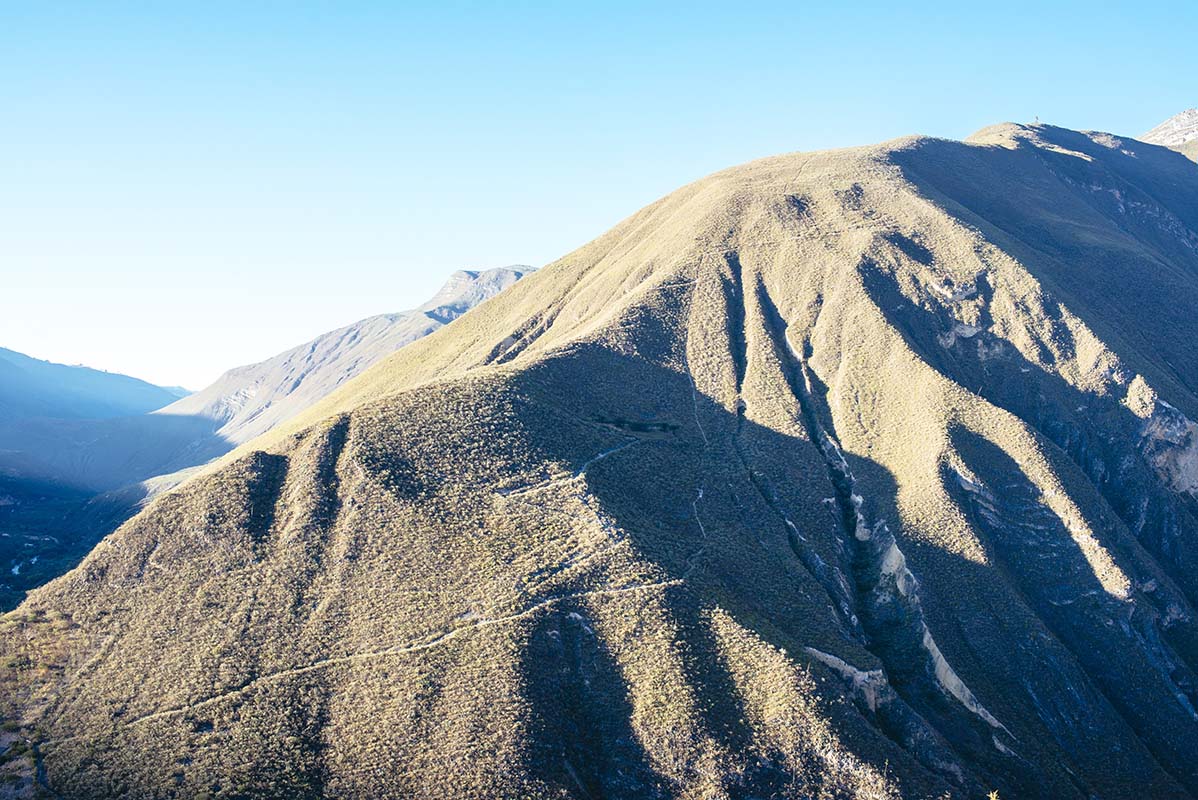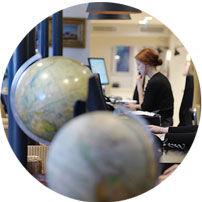 Peru's ancient landscapes and culture-rich cities are all the more rewarding when explored in style. This 18-day itinerary takes you to the foodie capital of Lima, historical Cusco, mystical Machu Picchu and to the white city of Arequipa. All whilst staying in chic boutique hotels.
Route
Everything is 100% tailored to you
Touch down into Lima in the evening and a private chauffeur will whisk you straight to your hotel in the hip Barranco neighbourhood. Hungry? Don't worry, we've already reserved a table for you at the hotel restaurant (one of the best in the area). It's late, so after dinner, we recommend bunking down for a good night's sleep in anticipation of your day exploring tomorrow.
Meet your private guide who can take you behind the scenes of Peru's capital city. Start at the historical district to marvel at its palm-studded main square and gold-yellow colonial buildings. Make your way to the Government Palace gates in time for midday to watch the changing of the guard (a slightly more theatrical version than at Buckingham Palace). For a glimpse into Lima's colonial opulence, pop into visit Casa Aliaga, a 16th century Spanish mansion full of artistic treasure collated over 17 generations. If you only have time for one museum, we would always recommend Larco, not only for its bougainvillea-filled gardens but for its huge collection of pre-Columbian art spanning 5,000 years of Peruvian history. You have the rest of the afternoon to have lunch and explore at your leisure. Other activities we can arrange include a visit to the MATE Mario Testino Museum to see works by the famed photographer, or the Pedro de Osma Museum or Gold Museum; cooking classes; culinary tours; or a trip to explore the nearby ruins of Pachacamac. Since you're in South America's foodie capital, you may want us to map out an itinerary for your restaurant reservations alone. The culinary scene is booming and offers everything from 17-course tasting menus and Amazonian-style dining to Japanese fusion and ceviche eateries.
DAY 3
Journey to the Sacred Valley
After breakfast, your chauffeur will take you back to Lima airport for your short flight to Cusco. The city sits at an altitude of 11,152 feet, so after meeting your guide, a private transfer will take you past the quinoa fields and through the undulating mountains of the Sacred Valley where you can gently acclimatise at a lower elevation. Should you want to stretch your legs, the llama sanctuary is a fun place to stop during feeding time and to learn about Peru's ancestral dyeing and weaving techniques. Then continue on until you reach your charming hotel where you'll arrive around lunchtime. You may want to take it easy today, so soak up the Andean scenery from the outdoor pool or rejuvenate in the eucalyptus sauna.
A fertile utopia that gave rise to the Inca Empire, the Sacred Valley echoes an almost divine relationship between the land and its people. Today your private guide will help you discover its history and Andean culture. First stop is the picturesque town of Pisac, famous for market stalls bursting with colourful textiles, craft work and high-altitude vegetables. Then carry on to Ollantaytambo, a former Inca stronghold, where you'll find a maze of cobblestone streets and irrigation channels. Stop for a pachamanca, (typically meat and vegetables cooked in the earth) and revel in farmyard vistas. The rest of the afternoon you have free to relax at your leisure. Activities we can arrange include stand-up paddle boarding, mountain biking, riding and hiking on local trails. We can also arrange visits to discover Moray and Maras.
Say goodbye to the Sacred Valley and a private transfer will take you to the historical city of Cusco. Consider your next hotel as an elegant home away from home. Sink into an armchair with a cup of coca tea, but if you're itching to explore, it's a five-minute taxi ride to Cusco's cobblestone streets. Tonight, we can reserve a table for you at one of our favourite restaurants straight from our little black book.
A city that held the once-powerful Inca civilisation, today Cusco is a rich blend of crumbling relics and Catholic majesty. This morning your private guide will help you discover the city's architectural landmarks. Start at Qoricancha, a former Inca temple whose remaining walls remain a fascinating example of Inca engineering. Then head to the cathedral, full of splendid colonial artwork. The building itself was built from stones swiped from Sacsayhuaman, a sacred Inca site which you can explore high up in the city hills. Spend some time perusing Cusco's outlying ruins and then head back into town for a spot of lunch. We can arrange market visits, visits to art galleries, white water-rafting and mountain biking. This evening, your specialist guide will meet you at your hotel to give you a briefing for your trek to Machu Picchu.
DAYS 7 to 12
Trek to Machu Picchu
It's time for your 7-day trek to Machu Picchu. We'll take you off-the-beaten track and onto a more remote trail whilst you follow in the steps of the Incas. Traverse snow-capped mountains and vast plateaus, past azure glacier lakes and tiny Andean villages. As you explore tracts of ancient land, you'll encounter wild horses galloping in the meadows and condors soaring in the wind. You'll reach what feels like the top of the world, a mountain pass at 15,200ft where you can drink in intoxicating views. As you get closer to Machu Picchu, the warm jungle flourishes with colourful orchids and you'll soon see the Inca gateway to the citadel.
Can't stand camping? Don't fret, you can swap the sleeping bags for a goose-down duvet whilst staying in mountain lodges. After days exploring the great outdoors, we can even arrange massages to knead out any lingering muscle ache.
Walking through the Sun Gate is a rite of passage for anyone making the pilgrimage to Machu Picchu. From here you will be able to take your first glimpse of the ancient citadel whilst the morning light unveils its stone walls and cascading terraces. Your guide will take you around intricate stone work, pristine alleyways, ceremonial sites and symbolic carvings, recalling Inca legends surrounding this wonder of the world. The intrepid can brave the steep climb up the forest-clad Huayna Picchu or the gentler hike up Machu Picchu Mountain both with beguiling birds-eye views.
After spending time here, catch a bus down to the jungle town where you can celebrate with a hearty lunch. In the late afternoon, a scenic train ride will take you all the way back to Cusco for the night.
This morning a transfer will take you to Cusco airport for your domestic flight to Arequipa. On arrival, a private chauffeur will be waiting to take you to your hotel. Also known as the The White City (named after its white-coloured volcanic stone), Arequipa is yet another testament to Peru's nifty colonial architecture. Drop your bags and head straight out into the city that positively shimmies in the sunlight. Your private guide will accompany you walking around its pretty main square, brilliant architecture and grand Basilica cathedral. One of the city's highlights is the Santa Catalina Monastery and mini religious citadel (sprawling over nearly 70,000 feet). Your guide will breathe life into its brightly-coloured cloisters, once home to nuns in the 16-18th century.
It's time to head to the Colca Canyon for some country-style pampering. After breakfast, the four-hour transfer will take you the scenic route through wide-stretched pampas, stark mountain passes and lake reserves speckled with llamas and vicuñas. Arrive at your river-side lodge tucked away in a peaceful valley. In need of some R and R? You can recover from your journey in the natural hot springs, gin and tonic in hand, and gaze out over the red quinoa fields.
Enveloped in mythical bucolic scenery, the Colca Canyon is an idyllic spot to unwind. Spend the day hiking in the green patchwork where you'll catch glimpses of rural Quechua life and investigate barely-touched pre-Inca ruins. The more adventurous can venture further afield, cantering on horseback or cycling remote trails. We can arrange picnics in the meadows or a Peruvian-style barbeque should you feel tempted. If you don't want to move a muscle, we can arrange a hot stone massage or you can simply kick back in the bubbling thermal pools. It's an early start tomorrow so make sure you pack your bags tonight.
Wake up at dawn when your guide will take you to the Condor Cross Lookout which teeters on the canyon edge. One of the deepest canyons in the world (13,650 feet deep to be precise), it's possibly the best spot on the planet to view Peru's emblematic bird soaring in the morning thermals. Watch them hover, glide and dive in the wind or perch on the clifftops. Then continue on towards Arequipa with your private guide, stopping to view agricultural terraces and Inca carvings along the way.
Flight back to Lima for a connecting flight via a European hub to London.
Your flight will arrive into London just after lunchtime.
A Rough Idea of Price
Dependent on season, accommodation and activities
The estimated cost for this trip is £5,735 to £7,760 per person. The final cost of the trip depends on the way we tailor it especially for you. The final cost varies according to several factors, which include the level of service, length of trip and advance booking time. The exact price will be provided on your personalised quote. The average price for this trip is £6,745 per person.
A few of the benefits of travelling with us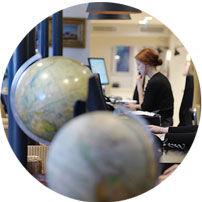 Get in touch
Our experts have the inside track on the destinations they sell and will tailor-make a holiday to your unique requirements.
Contact one of our Peru specialists