Today you'll spend the best part of your day visiting the Ngorongoro Crater.
The crater is home to a huge array of bird and wildlife and so the day starts with a game drive within the caldera. Look out for elephant, buffalo, giraffe, black-maned lion and the endangered black rhino. The saltwater Lake Makat at the heart of the crater is also home to thousands of flamingo, whose pink wings fill the sky when they take off together. Your camera is really going to get a workout here so make sure batteries are charged and trigger fingers flexed!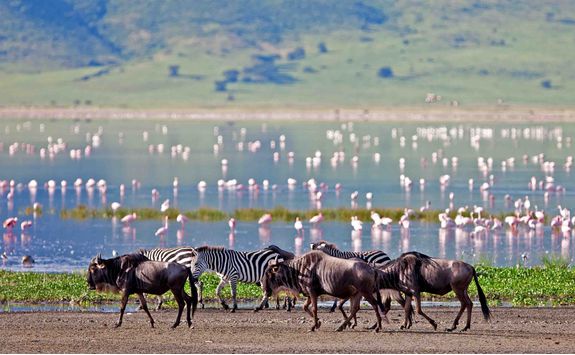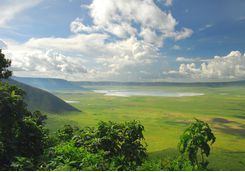 A UNESCO World Heritage Site, Ngorongoro has, at twelve miles wide, the largest un-flooded and unbroken caldera in the world – it's also three million years old. Quite something!