Adventure in the Azores
Who: Couples
From £2,845pp
Outdoorsy Activities and Volcanic Landscapes: Adventure in the Azores
The Azores might be known as a superb dive destination, but these Portuguese islands are still flying under the radar as a luxury holiday destination. As this week-long itinerary shows, they shouldn't be, because this is the perfect place for a European island adventure.
Itinerary at a Glance:
Enjoy lunch cooked in volcanic steam chambers
Hike around hydrangea-rimmed crater lakes with an expert wilderness guide
Spot whales with a marine biologist
Why Book with Original Travel?
Just a few of the extra touches that come as standard on an Original Travel holiday...
See More
All of the holidays we create are completely tailor-made to you
This sample itinerary is intended to give you a flavour of what we can do
Day 1:

International Flight
There are a few daily flights from London to Sao Miguel, the main island in the Azores, with a brief stop in Lisbon. Depending on which we've booked for you, you will arrive between early afternoon and early evening.
Once you have cleared customs and picked up your bags, you will collect the keys to your hire car and make the 45-minute drive to your hotel. Depending on when you arrive, the rest of today is all about getting your bearings and exploring. We recommend dropping your bags in your room and heading out to find a deserted cove to sunbathe and swim in or if you arrive later, heading straight to your hotel bar for some pre-dinner sundowners.
This morning you will be met at your hotel by your expert guide and driver for a full-day tour of the Furnas Valley and Lagoa do Fogo (The Lake of Fire).
You will drive through verdant countryside and along the coastline, stopping off where ever you spot an interesting vista, before visiting the Lake of Fire. The lake was formed when a volcano collapsed over five million years ago, and local people still use the hot springs for everything from bathing - thermal water apparently has youth-giving properties - to cooking. From here you will visit a local restaurant for lunch; make sure to try the traditional Cozido das Furnas - a casserole of sorts cooked in a volcanic steam chamber.
After lunch you can continue to explore the valley, visiting sulphuric lakes and climbing to the top of a volcano or two before being privately transferred back to your hotel for the evening.
This afternoon you will make the hour-and-a-half drive from your hotel to the west of the island, where you will find the hydrangea-rimmed Sete Cidades and your expert hiking guide.
According to local legend, the twin lakes - one blue, one green - in the enormous caldera were formed from the tears of a princess and a shepherd whose love was forbidden. With your guide, you will explore the superb hiking trails around the lakes, before heading to the island's pineapple greenhouses. Here, you will learn how pineapples first came to this rocky outpost in the middle of the Atlantic, tour the magnificent greenhouses, and try a tipple or two - Azoreans are very fond of using pineapples to make everything from chutney to gin.
Today is all about relaxing. Your hotel is home to one of the most wonderful spas in the Azores, so we have booked you in for a full day of pampering.
After a late breakfast, make full use of the indoor and outdoor thermal pools, Turkish baths and sauna before a good going over in a treatment room. Depending on what you need, and what you like, your therapist will tailor your treatment to focus on soothing sore muscles from yesterday's hike or rejuvenating skin treatments. After lunch, we recommend staying around the spa and enjoying the peace and quiet around your hotel.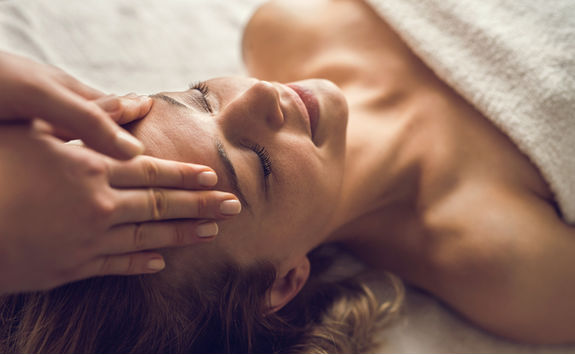 After breakfast this morning, you will make your way north-east, to the appropriately named Nordeste (north-east in Portuguese). As you drive, make sure to stop off at Ponta da Madrugada and drink in the view.
When you arrive, your expert guide will meet you for a hike through the flower-filled hills - the pink hydrangeas are the stuff of Instagram dreams! Following your hike, you will head into town for lunch at a local restaurant, before driving south along the coast to Povoacao, the spot where the first explorer set foot on Sao Miguel in 1427. Here, your guide will explain how the earliest settlers of the islands built a community and gradually conquered the wilds of the whole island, discovering the other eight islands of the archipelago.
Today you will drive down to Ponta Delgada, where you will meet your expert guide for a private whale watching trip. With an expert marine biologist, you will head out to sea in a catamaran or RIB inflatable - the choice is yours - and begin spying for marine life.
The waters around the Azores are teaming with dolphins, turtles and birds. Depending on the time of year, you are also almost certain to see whales. The whale-watching season in the Azores lasts from April to October, though sperm whales can typically be spotted all year round. Depending on the time of year, different whales can be spotted in the Azores. The larger whales such as blue whales can be seen in April and May while humpbacks are easier to spot in October. After your tour, we recommend spending some time the colonial city centre before driving back to your hotel for one final evening.
The last day of your holiday is yours to do what you like with. We recommend spending some more time on the beach or hiking in the mountains - we can provide detailed routes and instructions, and can arrange a guide if you would like one. For dinner tonight, give our local Concierge a call and they will book you into one of the island's best restaurants.
Day 8:

International Flight
There are a few flights from San Miguel to the UK per day, each with a brief stop in Lisbon, so depending on which we've booked for you, you will arrive back in the UK between late afternoon and late evening.
All of the holidays we create are completely tailor-made to you
This sample itinerary is intended to give you a flavour of what we can do
A Rough Idea of Price
While all of our holidays are completely tailor-made and prices will vary based on things like time of year and level of accommodation, we want to give you as good an idea of how much this itinerary will cost. The below prices are based on two people sharing.
This Itinerary
If you would like to book the itinerary mentioned above, with economy flights, during mid-season and staying in our preferred room category at our preferred hotels.
Bare Necessities
If you would like to pare back the above itinerary by travelling at non-peak times, staying in a standard room and removing some or all of the guided activities.
Bells & Whistles
If you are looking for something extra special, we can discuss with you upgrading your accommodation, flights or activities.
Harriet is our expert for this itinerary and, as a seasoned traveller, has the inside track on the most memorable adventures.