Itinerary Highlights
Natural Algarve: fishing villages, countryside and sunbathing, just the two of you


House overlooking the sea, a few nights in the quiet hinterland: our selection of charming spots


Boat trip, tour of a market with a chef followed by lunch, couples wellness treatment: it's already included in the itinerary


Car and smartphone app, local Concierge service, recommended places to visit, all our usual additional services
Contact one of our Portugal specialists + 44 (0) 20 3958 6120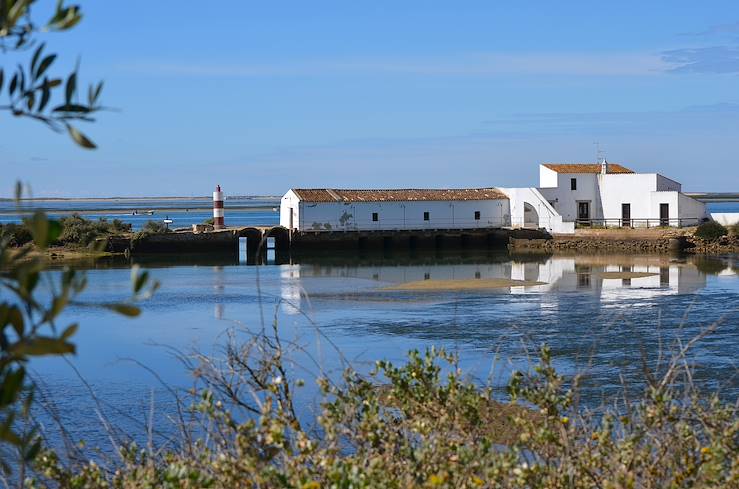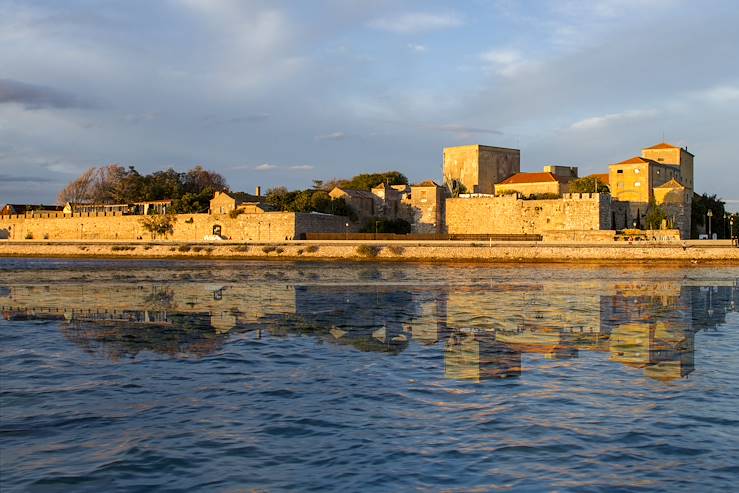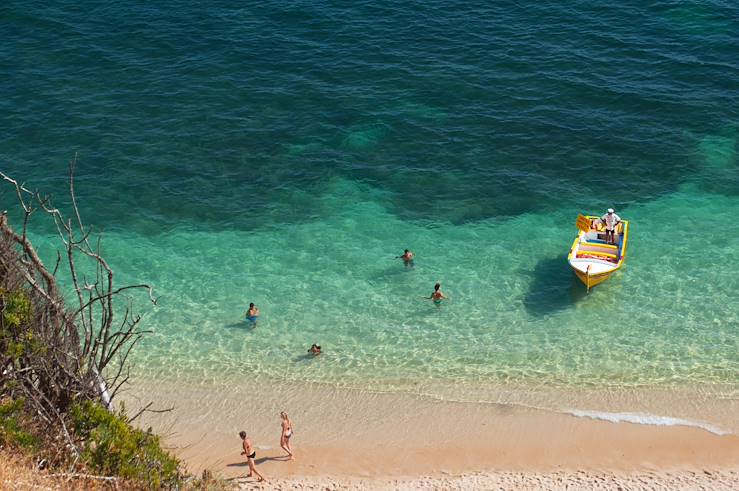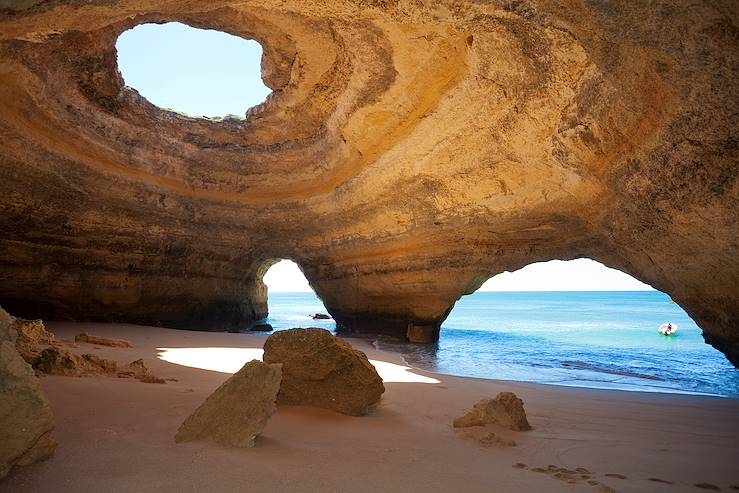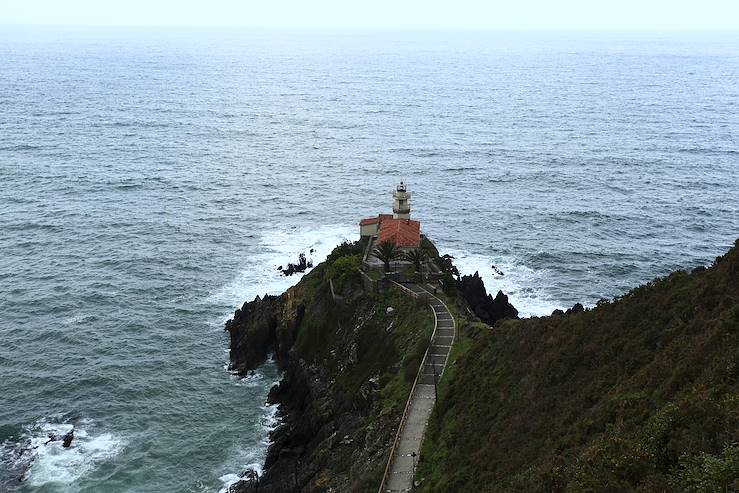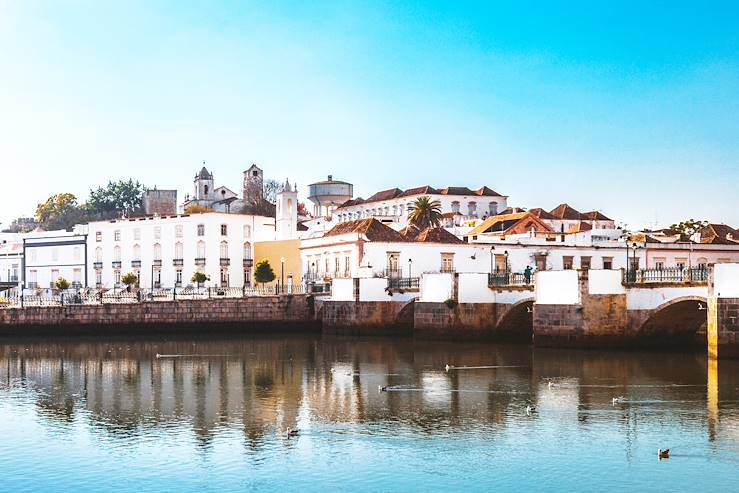 BEACH AND COUNTRYSIDE FOR TWO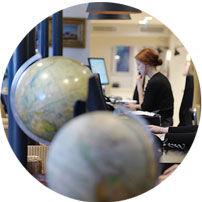 Take a breath of fresh air at the top of steep cliffs, get lost in the streets of Faro, taste freshly caught seafood, explore the wilderness of the Ria Formosa Natural Park, or simply read in the middle of a flowering garden, lulled by a soundtrack of waves and cicadas. The Algarve is home to some of the best beaches in the country. This itinerary will also take you to the villages, the green countryside and the garrigue (scrubland consisting of juniper, thyme, rosemary and lavender), and offers a lovely couples retreat. First you go to Carvoeiro, an authentic fishing village where colourful little houses adorn the ochre cliffs. You'll then leave your suitcases in Moncarapacho, just minutes from Faro, yet far from the hustle and bustle.
Go from cafes to traditional restaurants while time seems to slow down. Throughout the trip, you'll have a rental car and access to our local Concierge. We've already added some activities to your itinerary to complement these few days - a spa treatment at your first hotel, a walk in the market with a chef to choose ingredients that will be used for a meal you'll help prepare, and lastly, a boat trip along the Ria Formosa.




THE ACCOMMODATION

The hotels on this itinerary have been chosen for both their choice locations and soothing atmospheres. In Carvoeiro, your hotel is nestled among Mediterranean plants, an infinity pool, and small houses, with a backdrop of blue sky and ocean. Gardens lie in front of your windows. Down the cliff is a deserted beach. You can focus on some no doubt much needed R&R. From the heights of Faro in Moncarapacho, you'll settle in to a country house with a bohemian atmosphere, where time seems to have stopped. Located in the middle of an orange grove, the rooms are decorated in a soft colour palette. On site, you can alternate between the many activities to fill your days: outdoor cinema, yoga classes, a visit to the salt marshes, bike rides.
Route
Everything is 100% tailored to you
DAY 1
FLIGHT TO FARO - CARVOEIRO
Pick up your rental car at the airport and head to Carvoeiro. Three-night stay in a hotel perched atop a cliff, with sand-coloured architecture. Inside, you'll find chic simplicity - waxed blonde flooring, natural colours and materials, wooden furniture - and when you venture out of your room, you'll enjoy Albandeira's infinity pool, wellness centre or secluded beach, which is just a short walk away.
This little fishing village extends through small cobblestone streets in the city centre and opens onto several beaches, sheltered by high cliffs. There is no shortage of activities and there is something for everyone, between watersports or a simple bike ride along the coastal roads and in the garrigue scrubland. A little further away, you can explore striking places such as the caves dug by the sea in Algar Seco.

Already included in the itinerary - A moment of relaxation at your hotel spa. Relax with a scrub and body treatment.

Optional - A hike to Cape St Vincent.
DAY 4
CARVOEIRO - MYCARAPACHO
Drive to Moncarapacho, where you'll set down your suitcases for three nights at a property in the countryside. A touch bohemian, the villa is set in the heart of a garden where olive, fig and almond trees rub shoulders with an orange grove reminiscent of neighbouring Andalucia. It's an exceptional place surrounded by tiled roofs and Arabic arches.
Here, you are equidistant from Faro to the west and Tavira to the east.

Included in the itinerary - private exploration of Olhao market with the hotel chef. The Olhao region is known for offering a wide variety of seafood and fish thanks to the Ria Formosa marine reserve, as well as the produce that is found in the market's stalls. Farmers in the Algarve mountains also sell their fruit and vegetables there. You can follow the chef along the market aisles in search of the best ingredients to use when you make lunch together.

Also included in the itinerary - A private boat ride along the coast. Far from the crowds, Ria Formosa Natural Park reveals a new side of the Algarve. A veritable maze of canals, islands, beaches and swamps, the place remains wild, and animated by the thousands of migratory birds. The 37-mile park protects the city of Faro from the Atlantic Ocean and is home to the region's largest beaches, as well as colonies of flamingos.

Optional - A private tour of Faro.
DAY 8
MONCARAPACHO - FARO - RETURN FLIGHT
Return your rental car to Faro airport and catch your flight home.
A la carte
CAPE SAINT VINCENT HIKE
Cape St Vincent is the most southwestern point of Europe. The hilly relief of this very steep region and its rugged, windswept coastline has saved it from frenetic development and the tourism industry. The region still maintains all of its wild beauty. The cape offers impressive coastal views. The Phoenicians erected a shrine to Hercules here; the Romans considered it sacred, a place where the setting sun boiled the waters of the ocean. It is also a place of pilgrimage to the tomb of Saint Vincent's martyrdom. Starting from Charneca do Farol, with its garrigue (scrubland) landscape and cultivated land, you can walk to the famous Telheiro beach, one of Portugal's most important geological sites. Little by little, small paths have been formed by passing fishermen who still use them to cast into the sea for sea bass.

Optional




PRIVATE VISIT OF TAVIRA
About 19 miles east of Faro, Tavira is a beautiful town nestled inland, crossed by the Rio Gilao. Preserved from tourism development, it has retained its charm and authenticity through its cobblestone streets, numerous small bridges, and its astonishing concentration of typical Algarve churches. In the itinerary: the historic centre, the municipal museum, and the churches of Misericordia and Santa Maria do Castelo.

Optional
A Rough Idea of Price
Dependent on season, accommodation and activities
The estimated cost for this trip starts from £2,575 to £3,700 per person. All of our holidays are tailor made so prices will vary dependent on a number of factors, such as seasonality, level of accommodation and how far in advance you book. The final cost will vary according to several factors, including the level of service, length of trip and advance booking time. The exact price will be provided on your personalised quote. The average cost for this trip is £2,960 per person.
International flights with a scheduled airline
Airline taxes and fuel surcharge
Car hire for eight days
Three-night stay in Carvoeiro in a double room with breakfast included
Couples massage at the hotel spa
Three-night stay in Moncarapacho in a double room with breakfast included
A private visit to the Olhao market accompanied by a chef and lunch preparation
A private boat ride in Ria Formosa Park
Our local Concierge service
A few of the benefits of travelling with us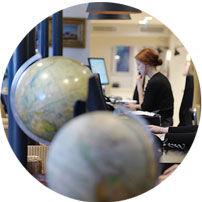 Get in touch
Our experts have the inside track on the destinations they sell and will tailor-make a holiday to your unique requirements.
Contact one of our Portugal specialists