Itinerary Highlights
Stay at a hotel with a contemporary atmosphere, close to the historic centre and facing the Douro River
The unexpected charm of Porto: a bit old-fashioned, lively and generous
The itinerary includes a jaunt through the city with a local, along with a dinner to taste contemporary Portuguese cuisine.
Local Concierge, recommended places to visit & private transfers, plus all our usual additional services
Contact one of our Portugal specialists + 44 (0) 20 3958 6120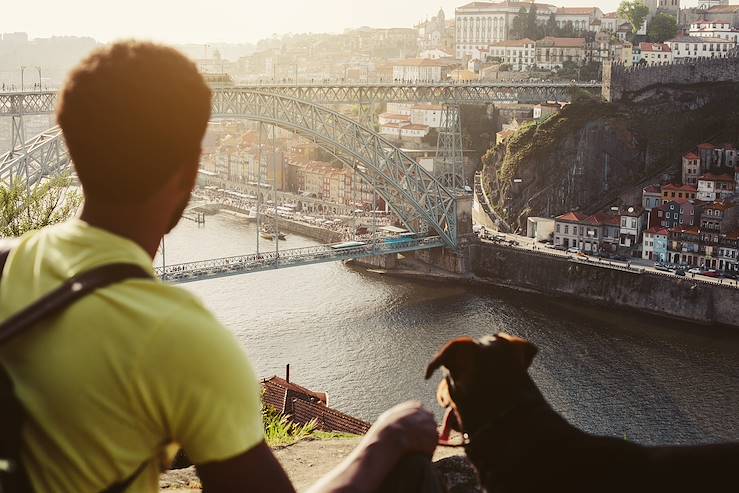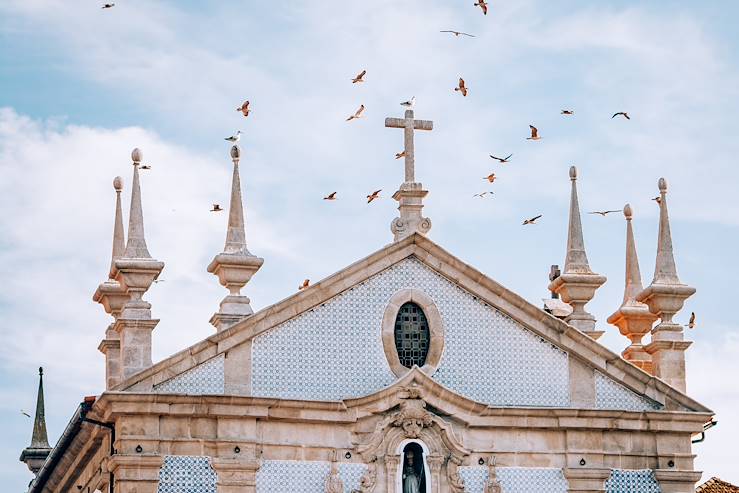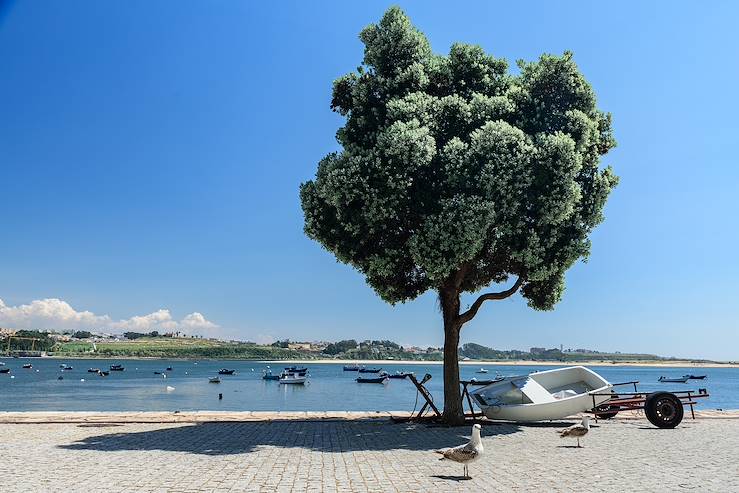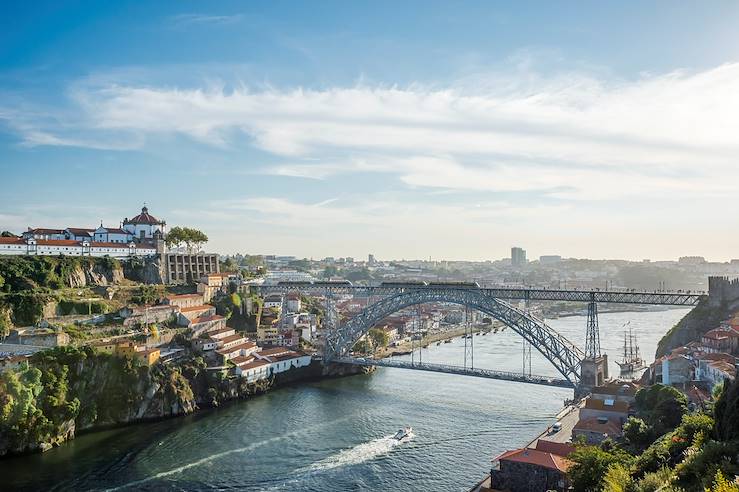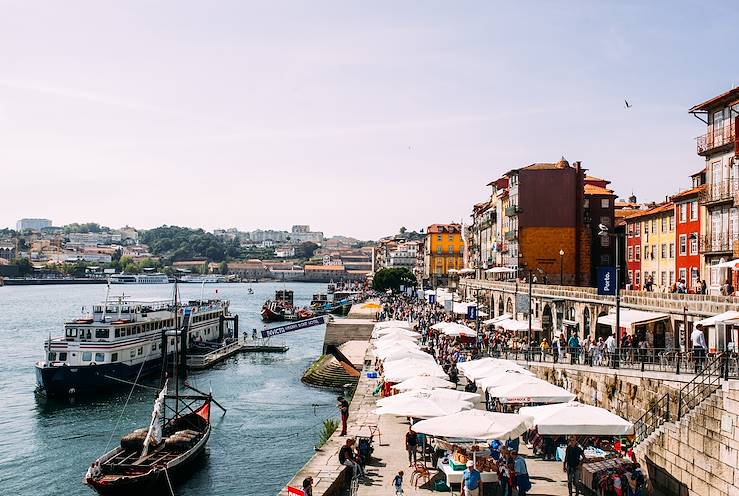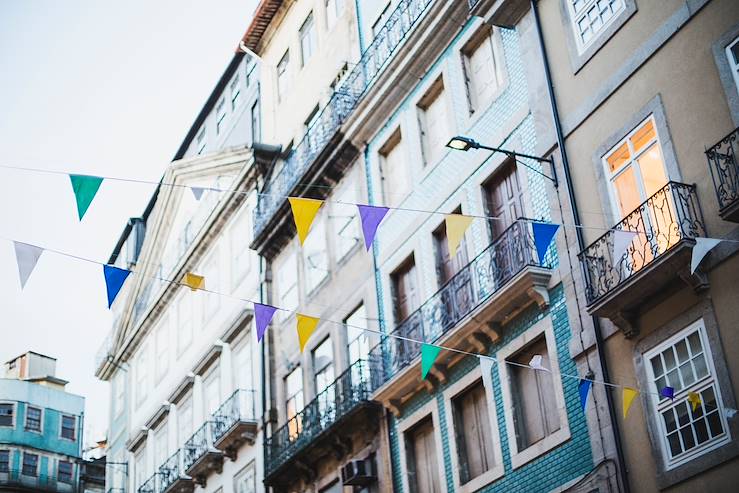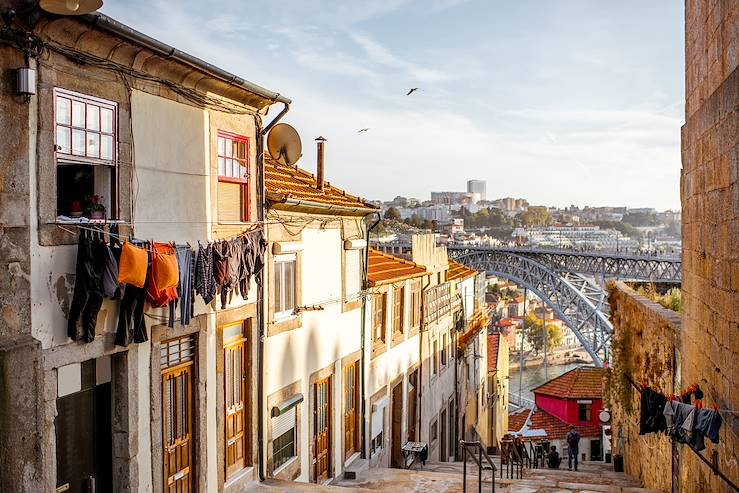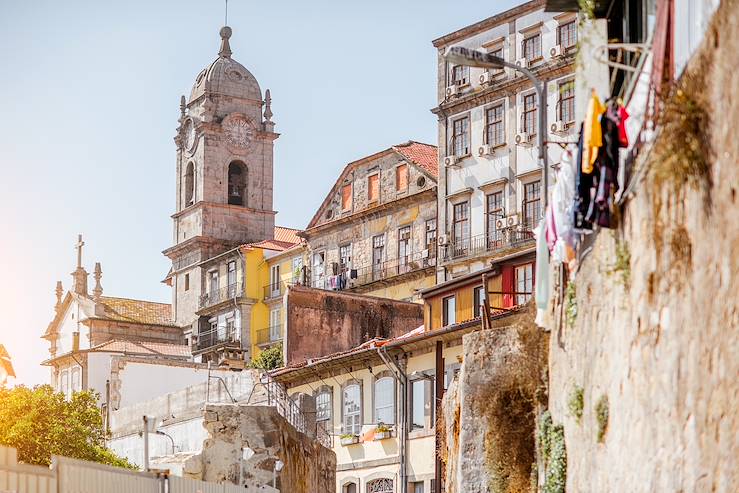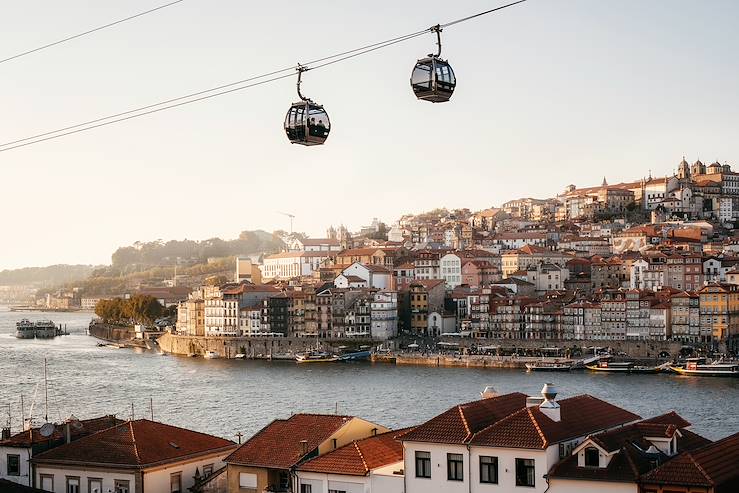 YOUR STAY IN PORTO - DESIGNER HOTEL OPPOSITE THE DOURO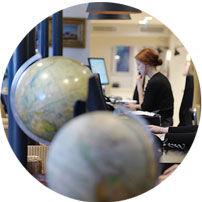 Authentic and a little offbeat, this urban escape has been designed for travellers looking for a change of scenery and the unexpected. Porto, the second largest city in the country, has been gradually emerging from Lisbon's shadow. In recent years, the city has had a facelift: renovated facades, modernised transport, repurposed gardens... without losing its popular identity, like its tripe (a local speciality) sellers, laundry hanging from balconies, and its old trams. Its the imperfections and contrasts that make it attractive. An Art Nouveau building might be located next to a Baroque building, which in turn is next to a somewhat dilapidated house.
Porto is proud of its mercantile and liberal past, but above all it is a generous spirited place that's full of life. Your hotel is located in an artsy district that is on the rise, far from the crowds and yet very central. In our opinion, it's one of the most pleasant in Porto, with numerous art galleries, retro cafes and some vintage shops all nearby. We found a reasonably sized hotel in a 1940s building that has now been completely renovated. In collaboration with artists native to Porto, the property puts art at the forefront: each room pays tribute to avant-garde painters, designers, scientists, musicians or writers such as Man Ray, Coco Chanel, Stanley Kubrick, or Zaha Hadid. We appreciate the attentive and efficient service as well as the remarkable Portuguese restaurant, which also has a terrace and a lovely view of the Douro.


LIKE A PORTO LOCAL
In order to experience this city-break like a Porto native, we've incorporated two classic local highlights. Your itinerary includes: going out with a resident of Porto, who knows the city like the back of their hand. Your guide will help you explore popular and contemporary Porto during an informal, free-form, no-fuss stroll. For dinner, head to a chic cafeteria, owned by one of the best chefs in the region. In a warm contemporary setting, you'll sample Portuguese cuisine that has been widely inspired by travel and the wider world. What could be more normal in a country where so many famous navigators and explorers were born? The chef uses his brilliant imagination and sophisticated technique to make the most of simple ingredients. He gives classics a twist and adapts the menu to the seasons. The rest of your stay will be dedicated to exploring the city on your own, including must-see sights and crossroads, gourmet breaks, and time to relax, with the help of our suggestions and recommended places to visit. And should you have any last-minute needs or desires, our local Concierge can be reached at any time.

Route
Everything is 100% tailored to you
A la carte
IF YOU HAVE A FEW MORE DAYS...
Should you have the time, we certainly suggest that you extend your Portuguese escape by one or more nights in the heart of Minho province. Head north, an hour's drive from Porto, for a few days of lovely rest and relaxation at the FeelViana Hotel. Located in a pine forest just steps from the ocean on Cabedelo beach, this small hotel offers a wide choice of sports and wellness activities suitable for all ages and interests. There are outdoor and indoor pools, a spa and yoga classes, not to mention watersports such as kitesurfing, windsurfing, or paddle boarding. We love the setting of this lovely property made of natural materials that perfectly integrate with their environment, along with its attentive service. From here, the Minho River and its valley are yours to explore. The area is intensely green and dotted with small villages, fields and vineyards as far as the eye can see. Vinho Verde is made in this fertile land; you can sample this light sparkling wine from small producers, who are always happy to open their doors to visitors.
Optional


VISIT TO GUIMARAES

From Porto, head north to Minho, the greenest region in the country, and Guimaraes. The city is particularly popular with cultural enthusiasts, especially for its UNESCO World Heritage-listed historic centre. This urban area with a medieval layout of 40 acres has preserved a rich diversity of buildings from the Middle Ages to the 19th century.
To see and do in Guimaraes - Walk along the squares, from the tangled alleyways to the castle - taste egaz, a typical pastry, at Egas Moniz - climb Penha Mountain by car or cable car to admire the incredible view of the city - have dinner in the timeless setting of Pousada Nossa Senhora de Oliveira - travel the Vinho Verde route...
Optional - Spend the day with a guide, or stay overnight
A Rough Idea of Price
Dependent on season, accommodation and activities
The estimated cost for this trip is £1,300 to £1,800 per person. and the final cost of the trip depends on the way we tailor it especially for you. The final cost will vary according to several factors, including the level of service, length of trip and advance booking time. The exact price will be provided on your personalised quote. The average price for this trip is £1400 per person.
Round-trip international flight to Porto
Airline taxes and fuel surcharge
Reserved seats and checked baggage
Private Airport-Hotel-Airport transfers
Three-night stay in Porto in a double room with breakfast included
One-day excursion with a Porto resident
You'll dine one-on-one in a restaurant offering creative Portuguese specialties
Our local Concierge service
A few of the benefits of travelling with us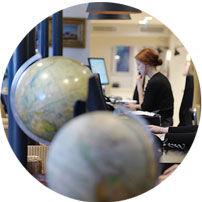 Get in touch
Our experts have the inside track on the destinations they sell and will tailor-make a holiday to your unique requirements.
Contact one of our Portugal specialists