Riding in Romania? Probably not what instantly springs to mind when thinking of holidays, but may we present the – hopefully compelling – case for why you should consider it?
First, and probably most importantly of all, is the fact that Transylvania, where these riding safaris take place, is possibly the best place in Europe for riding. That's quite some call, but there are barely any roads, let alone fences or hedges in the region, and the locals take a more relaxed attitude to trespass, so you basically have the freedom of the countryside to roam.
That the countryside in question happens to consist of staggeringly beautiful mountain ranges and rolling hill country swathed in woodland, pastures and wildflower meadows tends to help, too.
The riding safaris are also an excellent way to experience the rural Transylvanian way of life, the like of which has long since disappeared in the UK. The circular six-night trips involve staying overnight in a number of charming village guesthouses far from the tourist trail, and with your bags taken on each day to the next village so you don't have to ride with them. Each night you meet the locals and find out more about their lifestyle and the region's fascinating (and complicated) culture and history.
The horses themselves include locally bred Huzuls - a famously robust Carpathian breed; Lipizzaner-Ardennes cross Semigreus; Lipizzaners, and Arabs, all ranging from 14.2 hands to 16.2 hands in height. The horses are keen and spirited, and adaptable to the occasional rough and steep going.
Itinerary Ideas
: Indicates itineraries that can be done entirely, or partially, by train.
Places to Stay in Transylvania
The Inn on Balaban
The Inn on Balaban is just two miles as the bat flies from Bran Castle, famously – but incorrectly - believed to be that of Count Dracula or...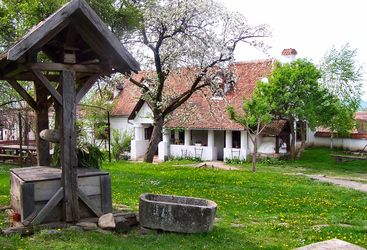 Miklosvar
Count Kalnoky's guesthouse is located in Miklosvar, a village populated almost exclusively by ethnic-Hungarian Szecklers.
Zalanpatak
Visit Prince Charles and Count Kalnoky's guesthouse in the remote village of Zalanpatak and you might feel you've stepped back in time a...
At Your Service
We rarely boast about our service but we believe it's what sets us apart and makes us truly original, so please forgive this moment of unabashed self-promotion.
Start creating your tailored trip today
Our thoughtful experts are ready with ideas, inspiration and advice for your next journey.
Working with you we'll craft an unforgettable trip and tailored itinerary.
We're here to help with everything while you're away from the smallest to the biggest request.
is a seasoned traveller and has the inside track on the most memorable adventures.