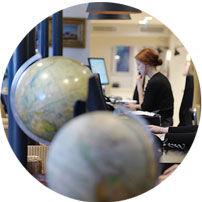 One of Europe's most vibrant destinations, and a perfect Big Short Break destination. Since the fall of the Wall in 1989 and German national reunification in 1990, Berlin has undergone a dramatic refurbishment and reinvented itself as a metropolis for the 21st century. This most cosmopolitan of German cities is once more the country's capital, and though it may lack the urban beauty of Paris or Rome, it makes up for it with its long history, and vibrant sense of renewal. The frenzy of reconstruction projects that for a while made the city the largest building site in Europe is complete, unveiling a new, restored Berlin.
For its part, the former East Berlin has blossomed into one of Europe's most energetic and affluent artistic quarters. The birthplace of cabaret and techno, Berlin has rediscovered its edge and regained its place amongst Europe's premier cultural destinations. From classical music and art, to its buzzing, bohemian neighbourhoods, modern art galleries, restaurants, hotels, bars and clubs, Berlin is a city full of renewed energy and enthusiasm.
Berlin Holiday Ideas
A few suggestions to get the holiday planning process started
Contact a specialist directly at + 44 (0) 20 3958 6120
A few of the benefits of travelling with us
What our clients say about us
Germany customer reviews (1 reviews)
5/5
Seamless organisation, high quality experiences which perfectly matched our expectations: everything was perfect before we left, and then again on the trip itself with great acocmmodation and guides who spoke impeccable English. Their kindness and the depth of their knowledge were beyond perfect! Thank

you to Original Travel for our wonderful trip to Germany.
Germany Guide
Practical advice, client testimonials and inspiration to help you prepare for your holiday
Contact one of our Germany specialists