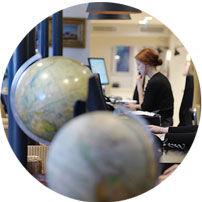 Few places can pull off the delicate trick of being perfect for both families and couples, but while the island is undeniably great for parents and children, a luxury Antigua honeymoons works a treat. Antigua is one of the most beautiful islands in the Caribbean, and - crucially, for discerning newlyweds - home to many of the region's most romantic hotels. There are said to be 365 beaches on the island, so one for every day of the year, and Original Travel work closely with hotels in all corners of the island, so we can recommend where to stay depending on whether the key consideration on your honeymoon
to Antigua is pure R&R or enjoying more that this interesting island has to offer. For instance, we can arrange boat hire for the day, complete with picnic so you can find one of those far-flung and fabled beaches and enjoy a day of romantic solitude. When not messing about in boats yourselves, we can pre-book kayaking, snorkelling or fishing trips, or tours of the island's rainforest or mangroves. You can visit historic English Harbour where there will most likely be some of the finest boats in the Caribbean at anchor or take a helicopter flight to nearby Monserrat to see the extraordinary volcano that erupted back in the 1990s. We also know the finest restaurants on the island so you can enjoy Caribbean cuisine at its finest.
Antigua and Barbuda Honeymoons Ideas
A few suggestions to get the holiday planning process started
Other Antigua and Barbuda collections
A few of the benefits of travelling with us
Review
What our clients say about us
This is the first time we went on a trip with Original Travel, a specialist advisor who listens to our expectations, and really the feeling of being pampered from departure to arrival. The concierge service is so efficient that we quickly become addicted.
Antigua and Barbuda Guide
Practical advice, client testimonials and inspiration to help you prepare for your holiday
Contact one of our Antigua and Barbuda specialists