Deciphering the most beautiful safari destinations in Africa is like pondering your favourite type of sweet. An impossible task – especially when standing in front of a cinema's concession stand with only five minutes until the film starts. But we've put our heads together and asked our safari experts to come up with a list of the most jaw dropping, out of this world African safari spots that'll have you questioning how Mother Nature made them. From safari superstars like the Okavango Delta and Kruger National Park to its best kept secret, Khwai Reserve, here are the most beautiful safari destinations in Africa.
1
Kruger National Park
South Africa
Nestled in the far northeast of South Africa, Kruger National Park is easily one of the most beautiful safari destinations in Africa. It's also its premier self-drive safari destination. Journey across sweeping plains and hills carved by its six major rivers, all the while keeping your eyes peeled for some of its 490 bird species, 147 mammal types and 94 different reptile species. Kruger is well known for its Big Five – lions, leopards, rhinos, elephants and African buffalo – sightings so make sure you have plenty of space on your camera roll to capture them. If you're reluctant to forsake your luxury amenities while on safari, you won't have to worry in Kruger. Home to numerous luxury private game reserves like Sabi Sand, you'll have everything you could ever dream of, plus eat-your-heart-out views. What's not to love?
Our favourite activity: Jumping behind the wheel and hitting the open road; having the safari adventure of your choice.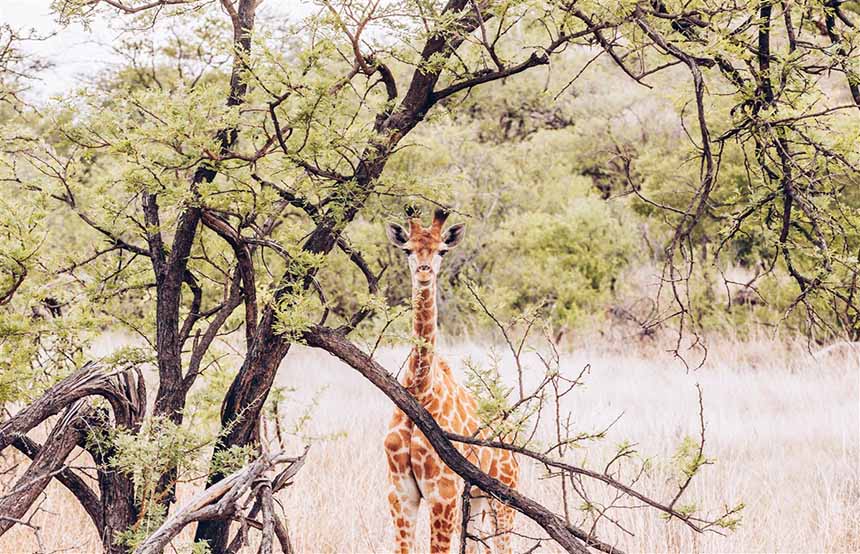 2
Lake Nakuru National Park
Kenya
Lake Nakuru National Park may not be what it once was, but that hasn't stopped us from deeming it one of the most beautiful safari destinations in Africa. Due to rising water levels, its once 1.5 million-strong flamingo flamboyance were forced to up sticks in 2014; but thankfully, its black and white rhinos, leopards, lions, cheetahs and hippos decided to stick around. In fact, the number of leopard and Rothschild's giraffe sightings have put the park back on the map as one of the best safari destinations for photographers. From emotive wildlife portraits to ethereal landscape shots of its famous soda lake, it's no wonder Lake Nakuru is still known as the pearl of the Rift Valley.
Our favourite activity: Heading out to Crescent Island, walking among its resident gazelles, giraffes and waterbucks and having our very own Out of Africa moment.


3
Ngorongoro Crater
Tanzania
If it's drama you're after, it's drama you'll get at the Ngorongoro Crater. Enclosed by sheer 10,498 feet-high walls, this three-million-year-old ancient caldera knows more than a thing or two about theatrics. It's where the Big Five call home, and where, during the annual migration (roughly between May and December), more than two million animals come to graze and breed. This veritable Noah's Ark is perfect if you're short on time but big on wildlife. So, have your cameras at the ready to capture wildebeest, zebra, gazelles, flamingos, and – if you're lucky – the endangered and elusive black rhino.
Our favourite activity: Watching the sunrise over the caldera from lodges bordered by forest and coffee plantations.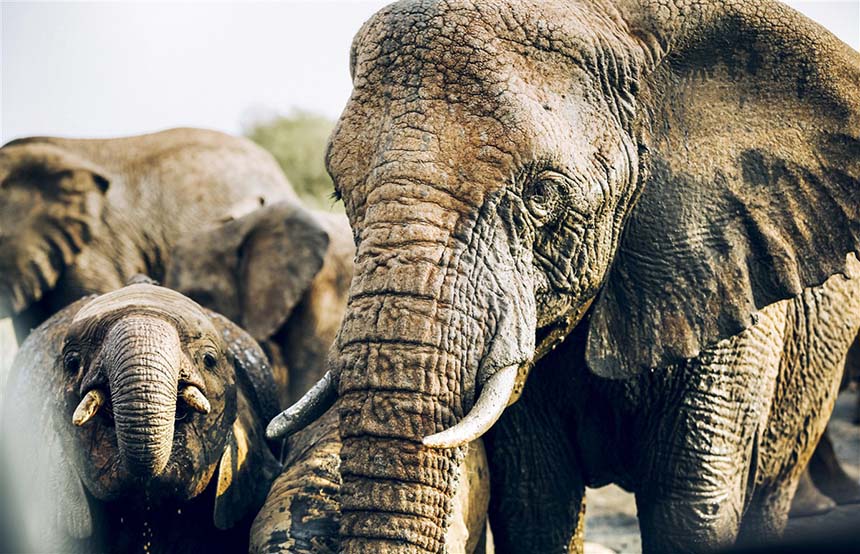 4
Khwai Reserve
Botswana
To the northeast of the Okavango Delta sits Khwai Reserve. Protector of 494,210 acres of wilderness, you'll be hard pressed to find a landscape it doesn't possess. With mopane and acacia woodland, open floodplains, seasonal waterholes and waterways that fan out like lung arteries, it really is one of the most beautiful safari destinations in Africa – and one of its best kept secrets. Prolific with elephant and antelope herds as well as healthy populations of predators such as leopards, lions, cheetahs and wild dogs, Khwai Reserve is truly as wild as it gets. Its camps are equally sustainable and sophisticated too. Just google Sable Alley and you'll see for yourself.
Our favourite activity: Bathing, watching and feeding elephants at daybreak.
5
Etosha National Park
Namibia
The gateway to Northern Namibia, Etosha National Park finds itself on almost every Namibian safari tour. But don't fear, you won't find yourself up against the crowds here. Most camps and lodges come with their own private decks, so you can observe its 'great white area' (what Etosha translates to) in total peace and tranquillity. You'll want a bit of solitude to take it all in too, especially once the rain hits and attracts thousands of flamingos to its famed waterholes. Etosha earns itself a place on our top 8 safari destinations in Africa not only for its good looks but for its commitment to conservation efforts. It has a proud record of black-rhino and white rhino protection and is known for its nutrient-rich earth, which attracts everything from lions and leopards to giraffes and cheetahs.
Our favourite activity: A night safari to its water points, watching the animals enjoy their version of an evening pint.
6
Bwindi Impenetrable Forest
Uganda
The first thing you need to know about Bwindi is that it's home to more than half of the world's population of mountain gorillas. The second thing you need to know is that it is simply beautiful. Surrounded by misty hillsides and covered in lush rainforest, it's as enchanting as it sounds. And hardy too. While other forests recoiled at the sight of the last Ice Age, Bwindi weathered its storm to become one of the world's most biologically diverse rainforests. Spot as many of its 350 bird species as you can at Mubwindi Swamp and catch a glimpse of its resident baboons, chimpanzees and fluttering butterflies across its steep ridges and lowlands.
Our favourite activity: Joining a walking safari through the jungle in total silence, observing the gorillas and feeling very small...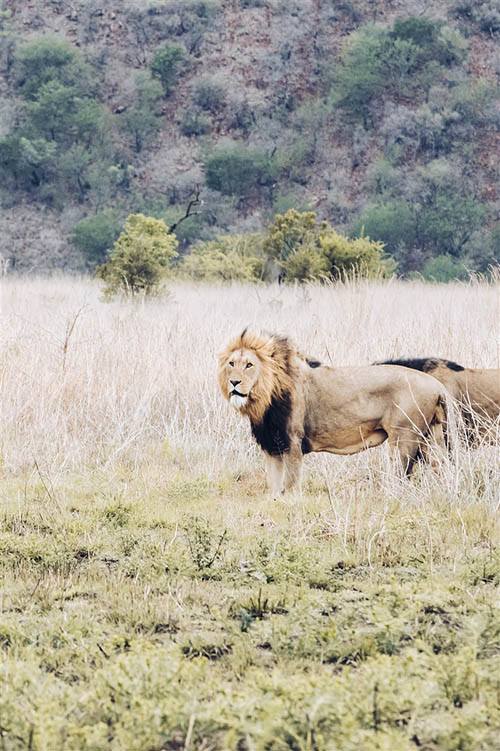 7
Okavango Delta
Botswana
If you thought the English Channel was busy, think again. Spanning 3,943,86 acres of Kalahari Desert in northern Botswana, the Okavango Delta's myriad rivers, lagoons and natural canals, as well as the 130 animal species that use it, seriously put all other waterways to shame. But unlike the Channel, this Delta comes with a wow factor that can be found in few other places. It is a Garden of Eden in the desert; a maze of marshes and small wooden islands that attract all of Noah's Arks' animals. Spend days watching hippos wallow in shallow lagoons on game drives and boat rides, and evenings listening to their nighttime singsong from the comfort of your private deck.
Our favourite activity: Taking to the water in a mokoro (a dugout canoe) at sunset.
8
Tarangire National Park
Tanzania
Often overshadowed by the Serengeti and the Ngorongoro Crater, Tarangire National Park is the perfect choice if you want the creatures without the crowds. It's most famous for its elephant migration, which sees 3,000 of the gentle giants push through its river system and swamps from mid-July to November. During this time, safaris in the park are superb and unlike anywhere else in the country. Expect sightings of the elusive long-necked gerenuk and fringe-eared oryx, as well as predator staples such as lions, leopards and cheetahs. Camps here just add to the park's beauty too. Fringed by baobab and acacia trees, they blend seamlessly into the natural surroundings and just concur that in this big wide world, it is perfectly fitting that we, humans, are very small.
Our favourite activity: Walking safaris with rangers to discover animal tracks and understand its unique ecosystem.
Written by Naomi Pike
All images by Olivier Romano