We have long loved the city's red walls, its winding alleys and tiny stalls overflowing with wares, and its monumental displays of mint and coriander. And its trendy establishments, from bistros to artists' workshops, are reinventing the Moroccan way of life. Here's how we would spend one day in Marrakech.
8:00 am
Get lost in the Medina
It's easy to get lost in the Bab Taghzout district. Explore the narrow streets and village-like way of life, pop into small shops, see the bread oven the locals all share and its market on the ground: fresh coriander and mint stalls opposite the architectural jewel of the 12th-century Sufi mystic Zaouïa de Sidi Bel Abbes. In a 'fondouk' (the equivalent of a caravanerai or traveller's lodge) there's a wood turner and a coppersmith.
10:00 am
Travel with a child's fascination to an artist's house
In the Palmeraie, visit the quirky house of the artist Jean-François Fourtou, and enter a world inhabited by snails, tortoises and giant ants. And in the heart of his garden, an exact replica of the house where his grandfather lived, but it's as if it has fallen from the sky, the roof buried in the ground, and inside, upside down, the objects the artist remembers from his childhood.
1:00 pm
A chic lakeside picnic
Leave the city to lunch by the turquoise waters of Lake Takerkoust . in the shade of century-old olive and pistachio trees, on large Berber carpets, feast on pigeon pastilla, almonds and cinnamon, golden chicken in olive oil, beans and wild artichokes, gazelle horn pastries (crescent shaped biscuits) and zalabias.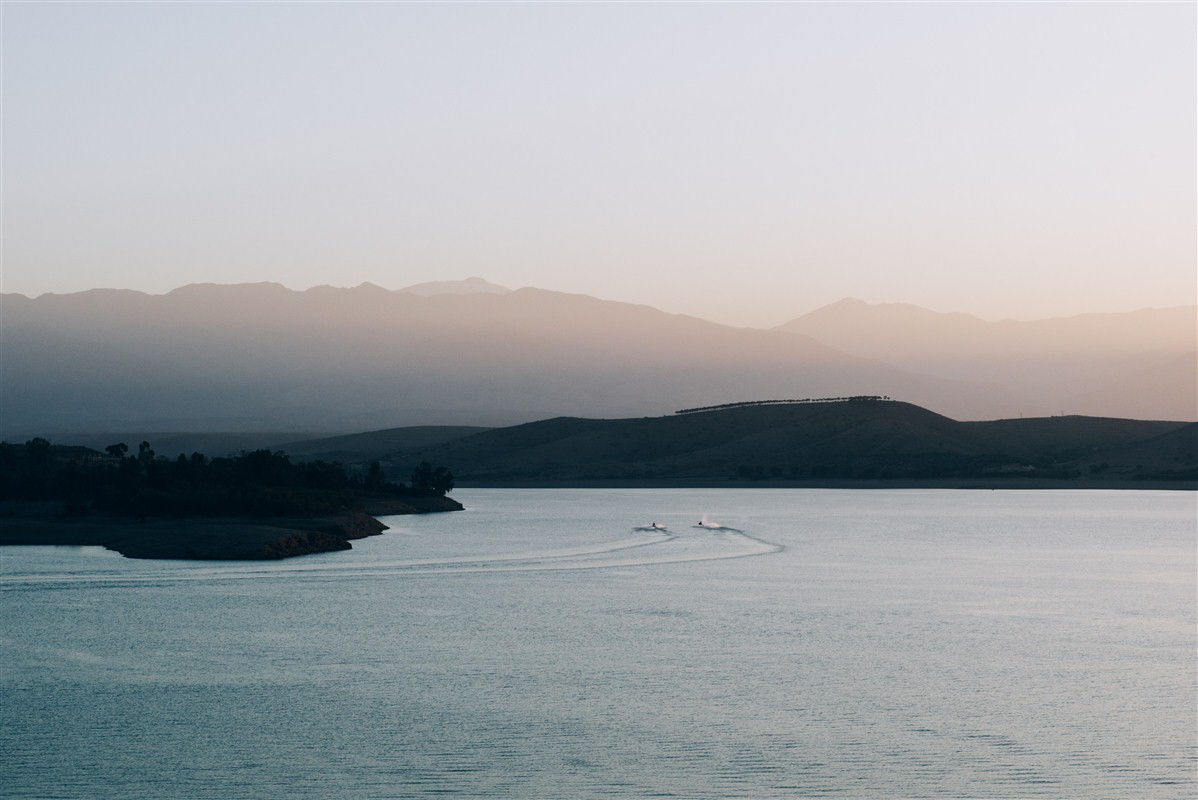 Armand Lagrange
3:30 pm
Visit the Yves Saint Laurent Museum
Designed by the architects KO, the museum brings together exhibition spaces, a research library, an auditorium, a bookstore and a cafe, all in an area of 43,000 square feet and just a short walk from the Majorelle Garden. It's worth a visit to admire the creations of Yves Saint Laurent, which are highlighted in deep black rooms - the first black tuxedos, a Mondrian dress and a Bougainvillier cape.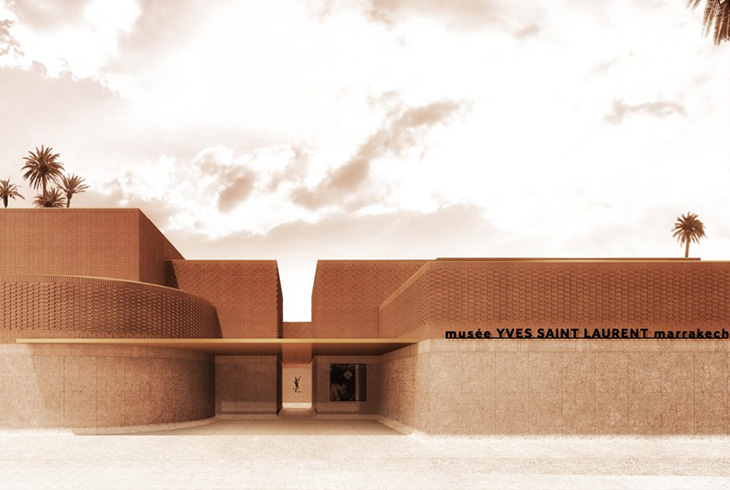 Yves Saint Laurent Museum, Marrakech, outdoor © 2016 Studio KO, Pierre Bergé Foundation - Yves Saint Laurent - museeyslmarrakech.com
5:00 pm
See the best of Moroccan craftsmanship
Kitchen utensils in olive wood, basketware and boucherite carpets, the former industrial district of Sidi Ghanem is full of designer concept stores and show rooms, which showcase Moroccan craftsmanship. We love LRNCE textiles and ceramics.
7:00 pm
Unwinding in the hammam
Sip on a pomegranate juice, slip into a warm shower. Then sit back and soak in hot steam before a black soap scrub, spice massage, orange blossom essential oil moisturiser and clay wrap. You leave feeling rested and soothed, with baby soft skin and silky hair: the perfect end to one day in Marrakech.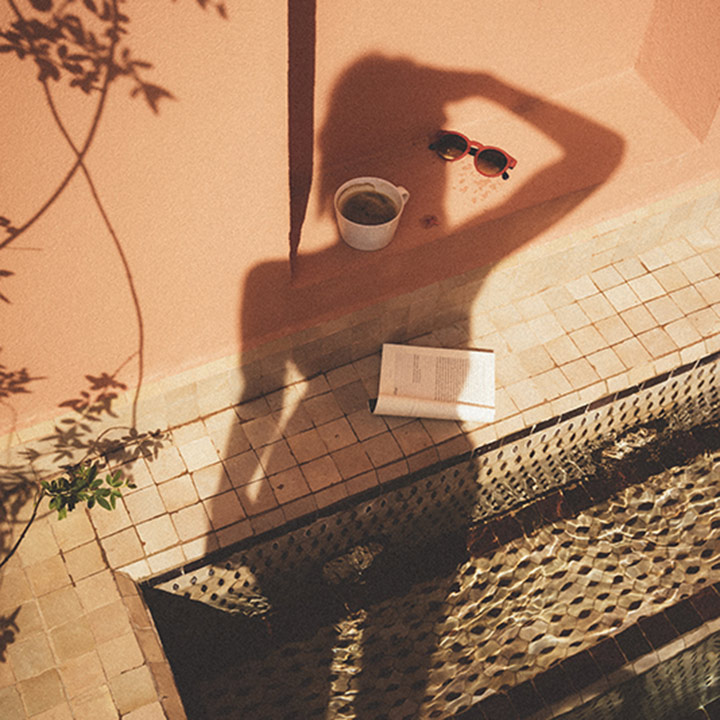 Nuria Val/Coke Bartrina
MARION OSMONT