A rich history, strong personalities, a unique culture... Here are the best five books to read before travelling to Argentina.
1
Che, by Pierre Kalfon
We will start with the most iconic of Argentinians, who remained attached to the country of his birth through his nickname: Ernesto Guevara was nicknamed 'Che' because he used and abused this typical Argentinean language quirk. 'Che', normally means something like 'buddy', but ultimately means everything and anything from 'hey' to' you don't say!' Either way, among the myriad biographies devoted to Che, one of the best books is Pierre Kalfon's take on the story, 'Che, Ernesto Guevara, the legend of the century', which follows the revolutionary from his childhood in Argentina to his assassination in Bolivia. This book stands out in terms of its quality and depth.
2
Fervor de Buenos Aires, by Jorge Luis Borges
Next up is the country's most famous writer, Jorge Luis Borges. 'Fervor de Buenos Aires' was his first book, published in 1923 and a book of poems. The author describes it, years later, in 1970, in his 'autobiographical essay'. 'The book (…) celebrated sunsets, deserted places, little-known street corners (…). I'm afraid this book was a plum-pudding – I overdid it a little. And yet, thinking back, I feel as if I have never surpassed this book.'
3
My Name is Light, by Elsa Osorio
Continue by immersing yourself in the harshest period of Argentina's recent history. Luz is the original title, meaning light in Spanish. This is what Luz, the main character, is trying to do, immerse herself in the shadow of the dictatorship that reigned from 1976 to 1983 to shed light on her life. In this novel you meet a torturer in love, an ex-prostitute with a good heart, a disappeared socialite, little stories join bigger ones and fiction blends with reality. It is a poignant literary homage to the grandmothers of the Plaza de Mayo who demanded justice for Argentina's 'disappeared'.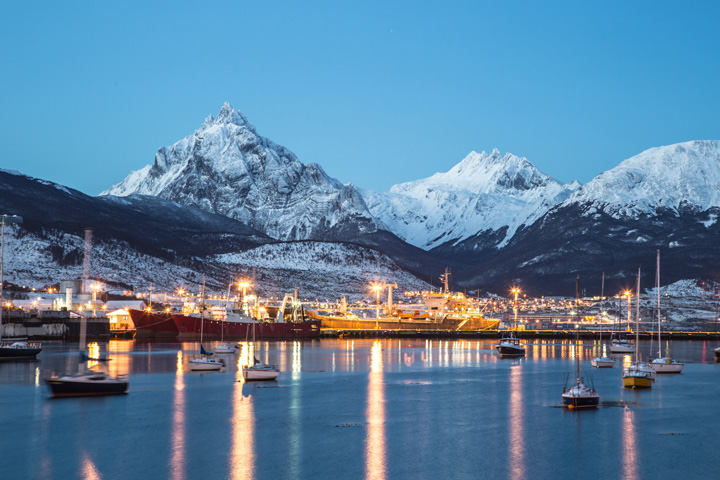 ©LMspencer - stock.adobe.com
4
The Wind That Lays Waste, by Selva Almada
Set in the Chaco province, in the heart of northern Argentina. Visit Chaco National Park to spot howler monkeys and parrots. It's an area where you won't find too many people. As soon as the water's gone, it's a desert, dry land and exposed rough rock. In Selva Almada's book, "el Gringo Brauer" runs a garage in the middle of nowhere. Tapioca, his adopted son, a child he took in when his mother abandoned him at the age of eight, lends a hand. Reverend Pearson, who spreads the good word in these parts, is stranded there along with his daughter Persi : their car has broken down. As the storm approaches, these two worlds confront each other. A sober and image-rich novel constructed as a classic that is no short of drama.
5
The Tango Singer, by Tomàs Eloy Martinez
Julio Martel, the absent hero from this book, was born in 1923 and was still alive when the book was published in 2003. Some say he surpasses Carlos Gardel, another national treasure whose grave you can visit. It's easy to spot - always covered with flowers and adorned with the traces of the lipstick of his groupies that come to kiss it. The story is set in 2001, in the midst of Argentina's financial crisis. Bruno Cadogan, a New Yorker tango superfan and researcher on the subject, arrives in Buenos Aires to try to find Julio Martel, whose records he cannot find in the United States. The old singer always refused to record his songs. Rumour has it you can still hear him in small, ill-fated cafes. Bruno goes looking for him, walking the streets of Buenos Aires, and Julio Martel starts to appear. A must-read before travelling to Buenos Aires, the book will resonate as you explore the city, and its milongas*
*Tango dancefloors