The best way to get to know Palermo is on foot, as even experienced drivers will find it hard to get around, except perhaps during the slower-paced afternoon when Palermo falls asleep for a few hours before returning to the usual hustle and bustle. The pervasive sense of disorder, and the eclectic mix of styles and urban fabric (elegant avenues rubbing shoulders with ancient alleyways) make Palermo a fabulous city to visit. Discover how we would spend 24 hours in Palermo...
10 am
Martorana Church
Take time to visit Palermo's churches: each has its own art and idiosyncratic spirituality. The Byzantine mosaics of Martorana and the architecture of San Cataldo, full of Islamic influences, are particularly impressive. Chiesa del Gesu is a must for its angels and stucco. Even today, attending Sunday Mass allows visitors to taste the fervour that takes hold of Sicilian churchgoers..
2:00 pm
Mercato Ballaro
Mercato Ballaro, stretching between Chiesa del Gesu and the Chiesa del Carmine, is like an oriental souq. The market offers fresh produce but also serves dishes prepared over open fires, served with the local speciality 'Pani ca meusa', bread filled with offal.
3:00 pm
Palermo's Opera dei Pupi
This museum, founded in 1975, showcases an age-old Sicilian craft tradition and introduces visitors to the world of puppets. Perfect for nostalgic visitors and family holidays.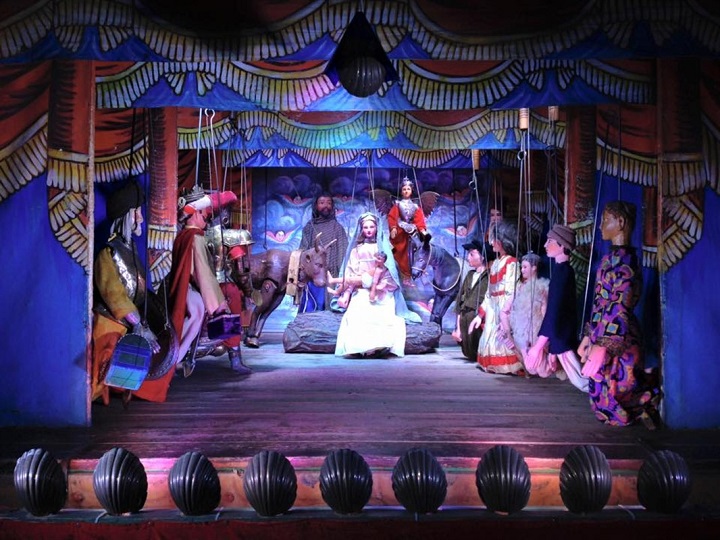 Palermo's Opera dei Pupi
4:00 pm
Mondello
Head to Mondello to unwind from the chaos in some parts of Palermo. This former fishing village has become a popular spot for the people of Palermo who come to walk in the shade of its palm trees and enjoy a refreshing 'granita' (a sort of Sicilian sorbet). It's also the perfect place for a swim, located just six miles from Palermo (buses leave regularly from Politeama Square).
7:00 pm
Downtown pedestrian area
Head to the pedestrian area between Teatro Massimo and Via Roma, where the streets are busy until late in the evening and filled with plenty of good 'osterias'. Order 'melanzane parmigiana' (a baked aubergine dish), 'pasta con le sarde' (sardines) and a Sicilian cannolo (pastry dough usually filled with ricotta cheese) to go with your coffee.