Thailand's second largest city, surrounded by tropical jungle and blue mountains, seduces visitors with its calm and slow pace of life, far from the hustle and bustle of the capital...
8:00 am
Meditation in a temple
To reach Doi Suthep, 3,280ft above sea level, first climb the mountain that dominates the city, then go up the 309 steps adorned with huge dragons and frangipani flowers with the texture of porcelain. At the top, a golden pagoda glitters, roofs are covered with statues of serpents, and the cloister is adorned with frescoes depicting the life of the Buddha. Chiang Mai sits in a valley with lush green hills bordering Myanmar to the north.
10:15
New designs
Since the creation of its Design Week in 2015, Chiang Mai has become a laboratory where Thai and international designers combine traditional styles with minimalist lines. Nimmanhaemin Road is a series of workshops and show rooms. Here, find pieces in bamboo, lacquerwork, ceramic, mulberry paper and indigo fabric, all of which are delightfully reminiscent of Thai craftsmanship.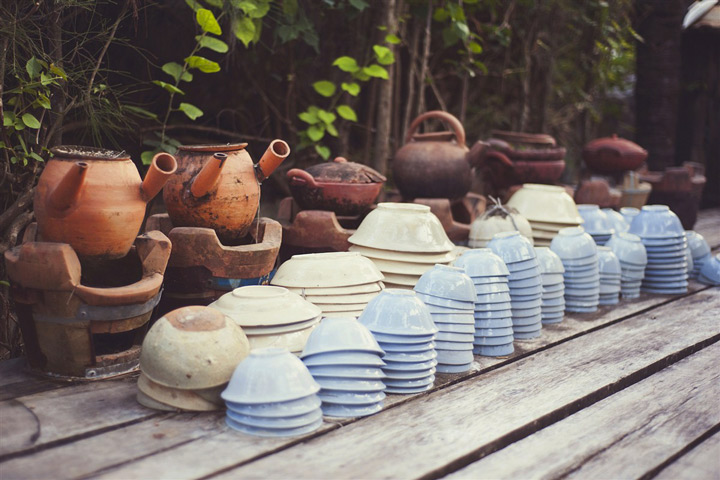 Halfpoint/Getty Images/iStockphoto
11:30 am
Temple walk
The ancient city has nearly 300 temples, including Wat Phra Singh, Wat Chedi Luang with its elephant sculptures and Wat Chiang Mai with its rock-crystal Buddha honoured by the Thais, who bring offerings of flowers and incense. Meet a monk, who can explain the basic tenets of Theravada Buddhism, introspective contemplation and the impermanence of things.
2:00 pm
Art gallery
Araya Rasdjarmrearnsook, Navin Rawanchaikul, and Apichatpong Weerasethakul, winner of the 2010 Palme d'Or, deserted the bustle of Bangkok for a wooden house on the edge of the jungle. Thai artists love to live in Chiang Mai. To discover up-and-coming talent, visit the La Luna Gallery on Charoen Raj Road.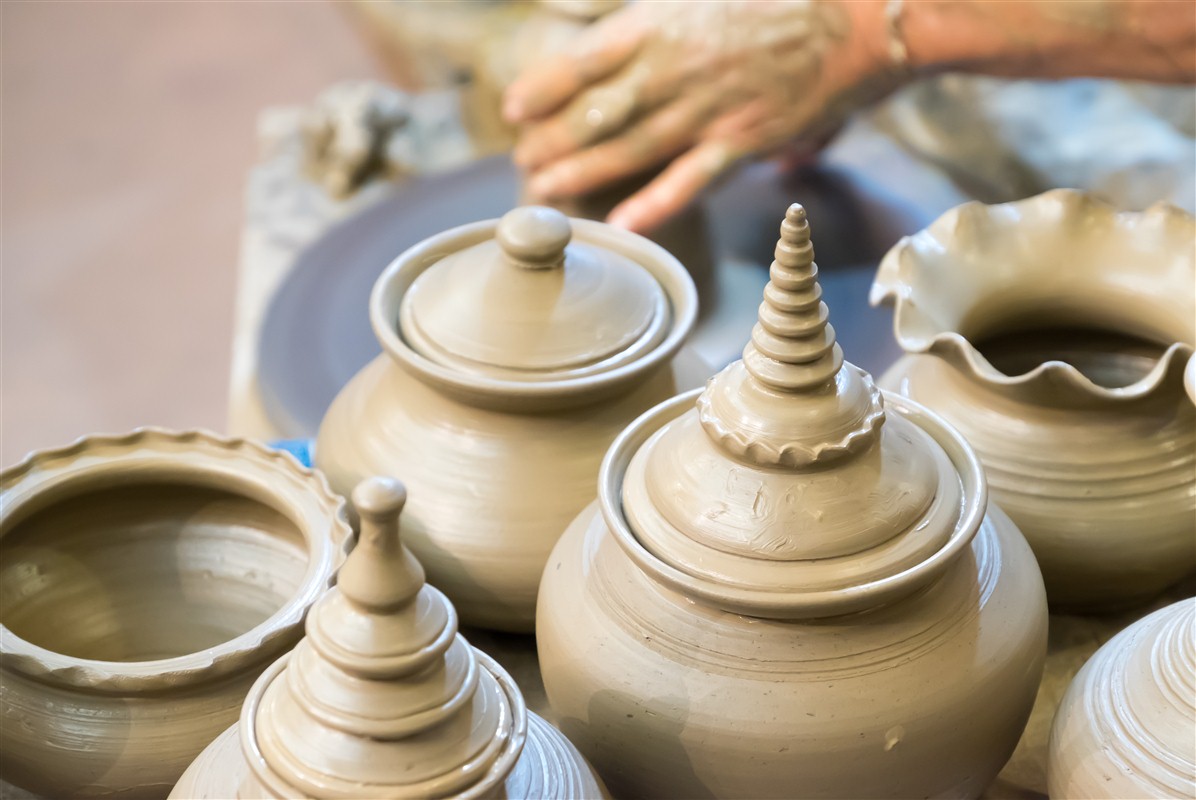 Weedezign/Getty Images/iStockphoto
3:30 pm
Contemporary art at Maiiam
Housed in converted warehouses in the Sankampaeng district, Maiiam is a private museum presenting the Bunnag-Beurdeley family's collection of contemporary art, assembled over more than 30 years, with a careful selection of works by Thai artists including Rirkrit Tirajanva, Montien Boonma and Pinaree Sanpitak. The museum is also home to temporary exhibitions, installations, screenings and more.
4:00 pm
Massage
Lotus, ginkgo, reishi, ginger, turmeric : learn about the virtues of various garden plants before being massaged by a herbalist therapist - a massage using oils and medicinal herbs, of course, after which you'll feel so light you could float.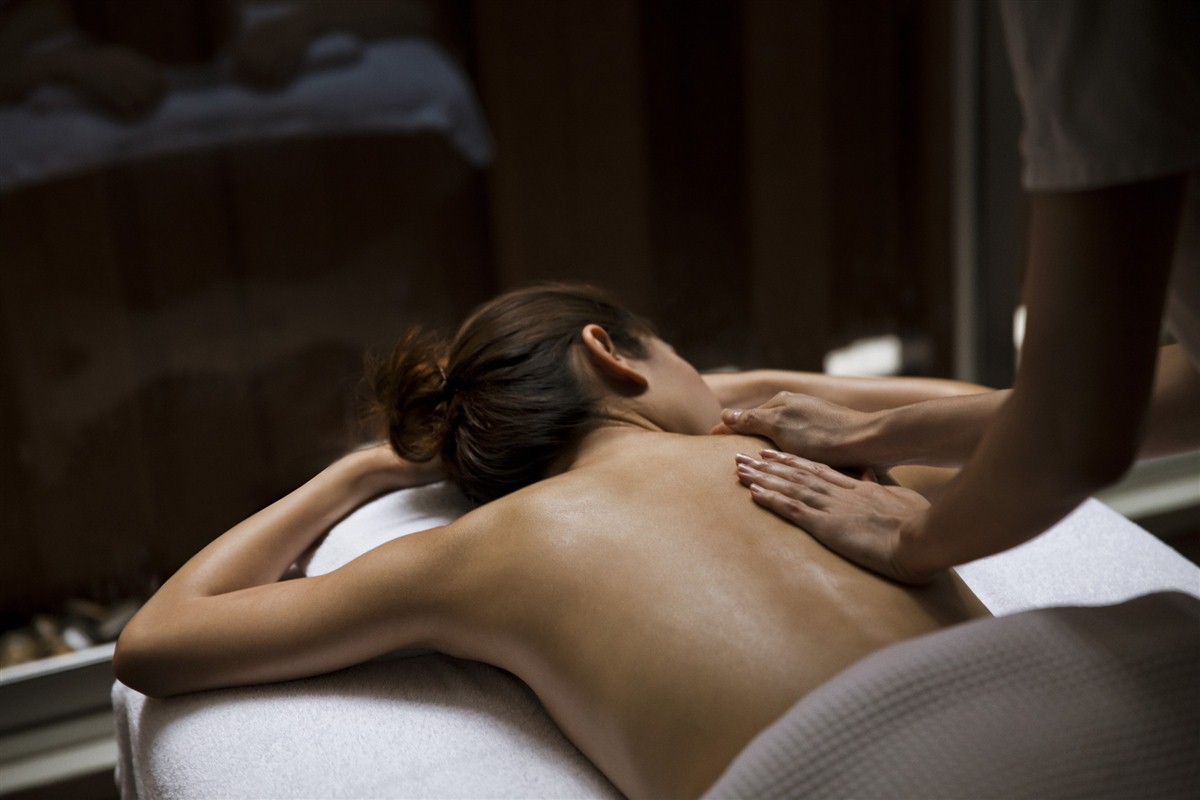 Metropolitan
6:30 pm
Family cooking class
Chiang Mai incorporates Burmese and Chinese spices into its cuisine, making it lighter than the cuisine of Southern Thailand. To round off 24 hours in Chiang Mai, visit the large teak house of a Chiang Mai family for a cooking and history class, then use what you learn to impress your friends back home. Start by picking red Thai basil, chilli peppers and lemongrass from the vegetable garden, then prepare and enjoy the meal with your hosts. On the menu : sliced pork with tamarind and peanuts and spicy banana soup.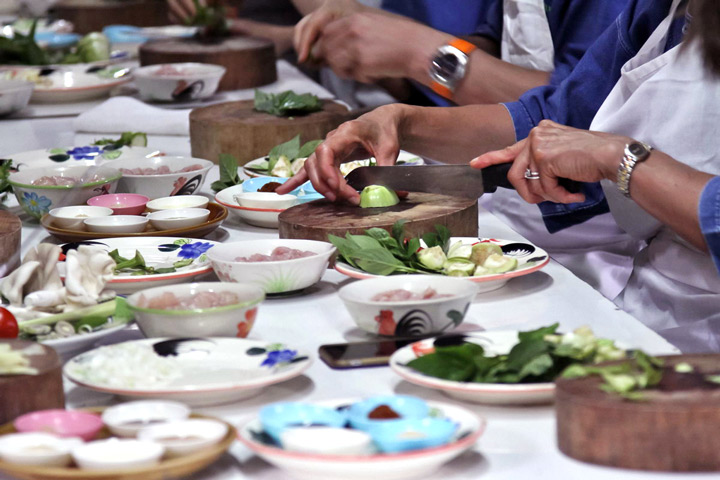 Khum Lanna