Itinerary Highlights
Experience city life in bustling Auckland
Hike, kayak and relax on the scenic Coromandel Peninsula
Visit the famous Hobbiton film set in Matamata
Take a scenic flight over the geothermally active Rotorua and gain insight into the region's thriving Maori culture
Reconnect with nature at a remote lodge in the Waipara Valley wine region
Stargaze with an expert at Lake Tekapo
Fly over the epic Fjordlands to see the valleys, glaciers and mountains of the South Island
Explore quirky Queenstown and the surrounding countryside with activities chosen to suit you
Contact one of our New Zealand specialists + 44 (0) 20 3958 6120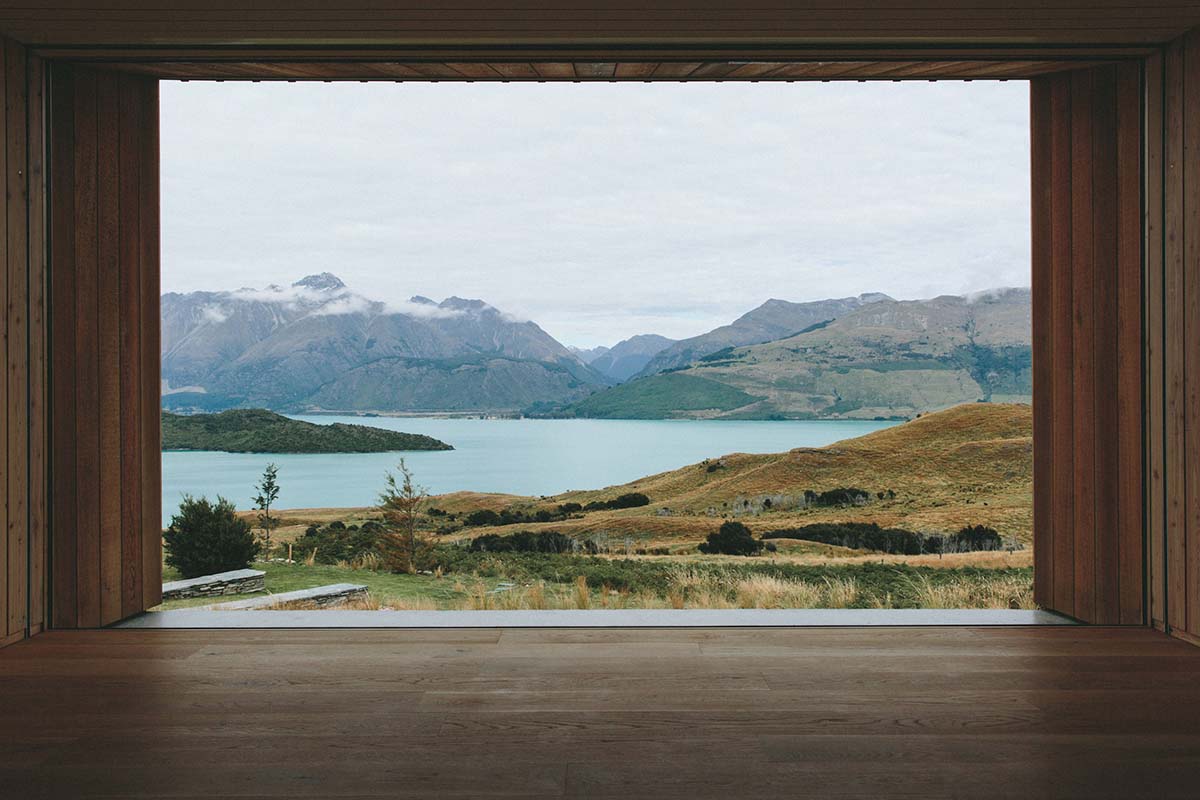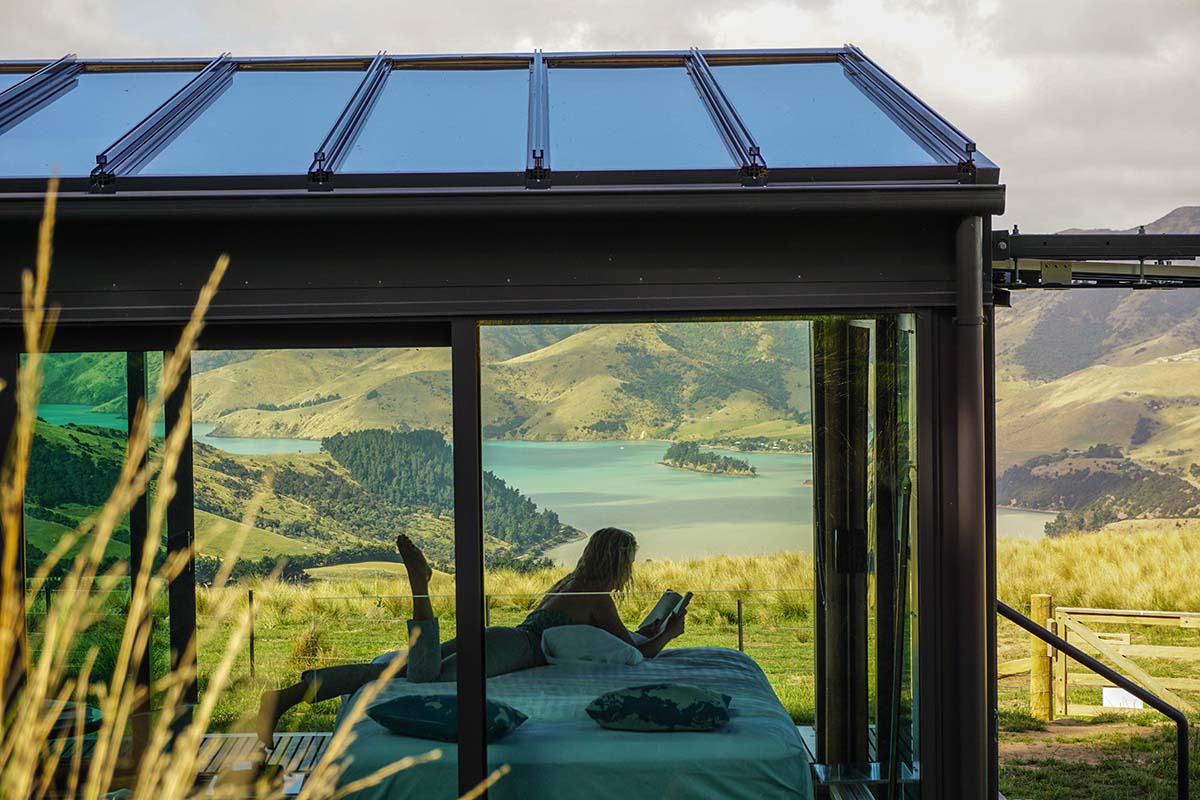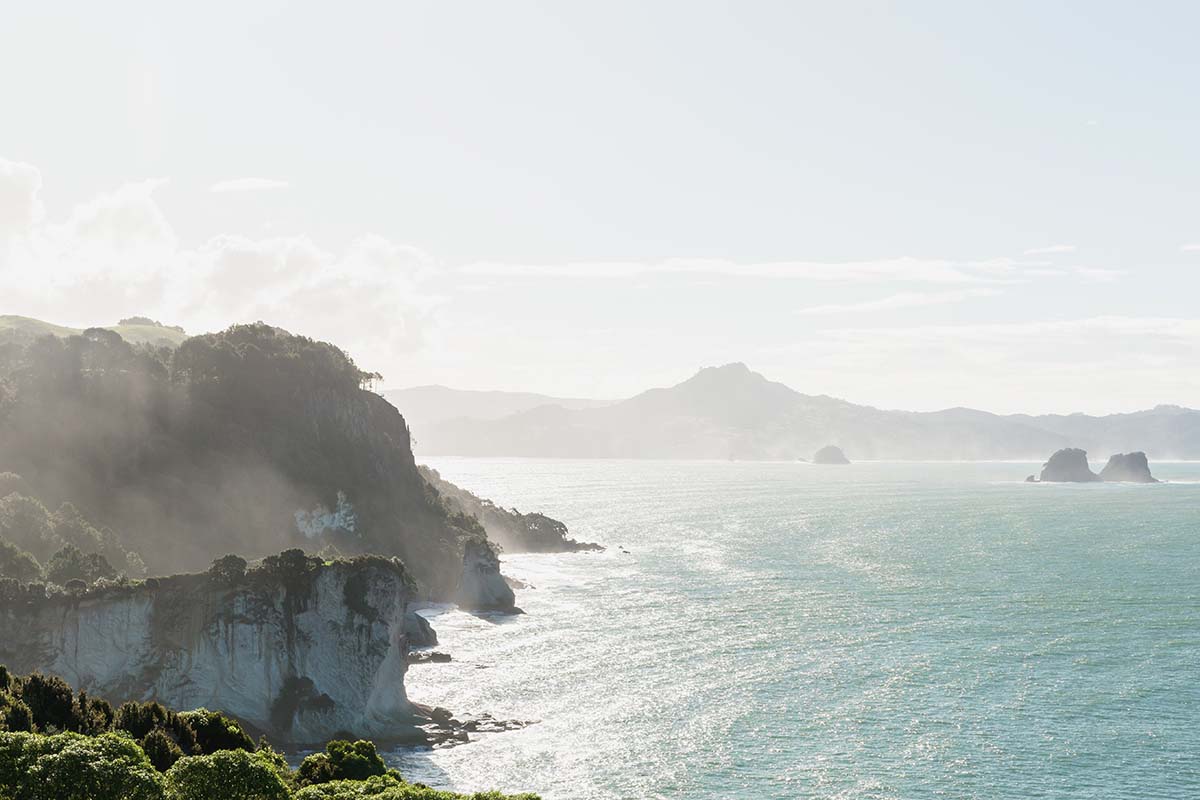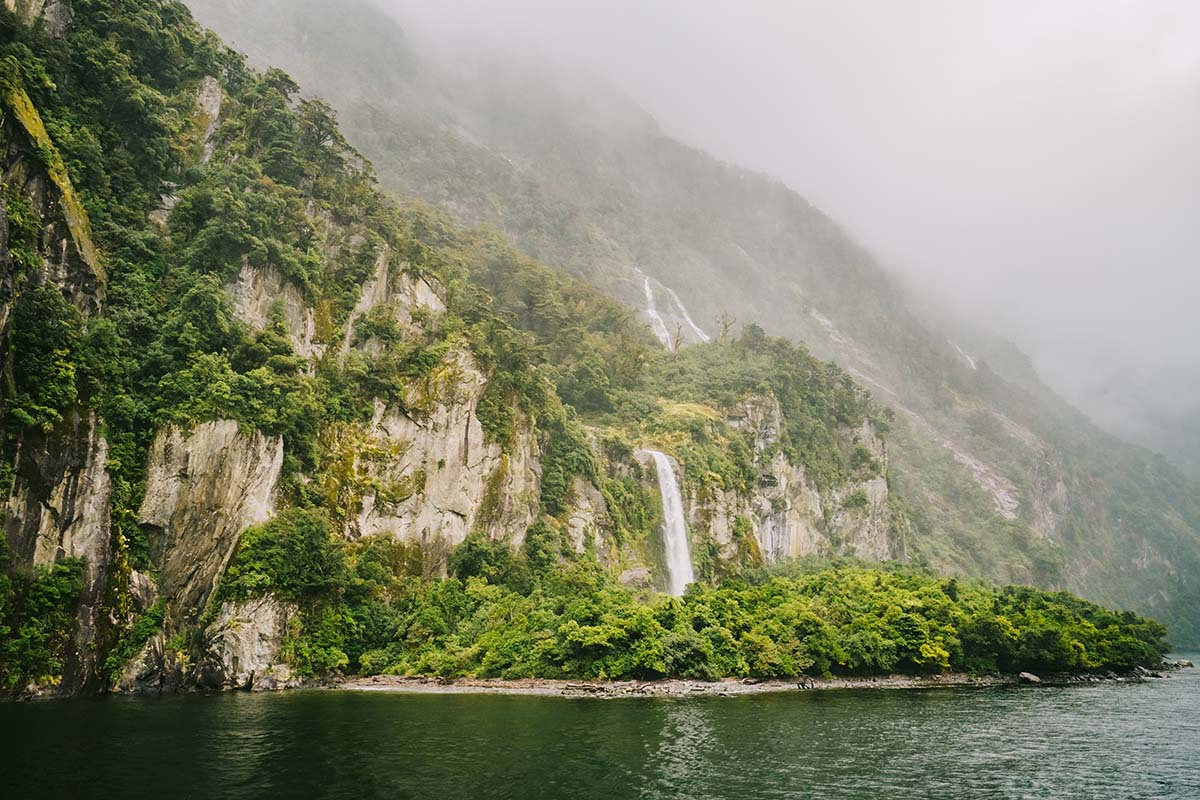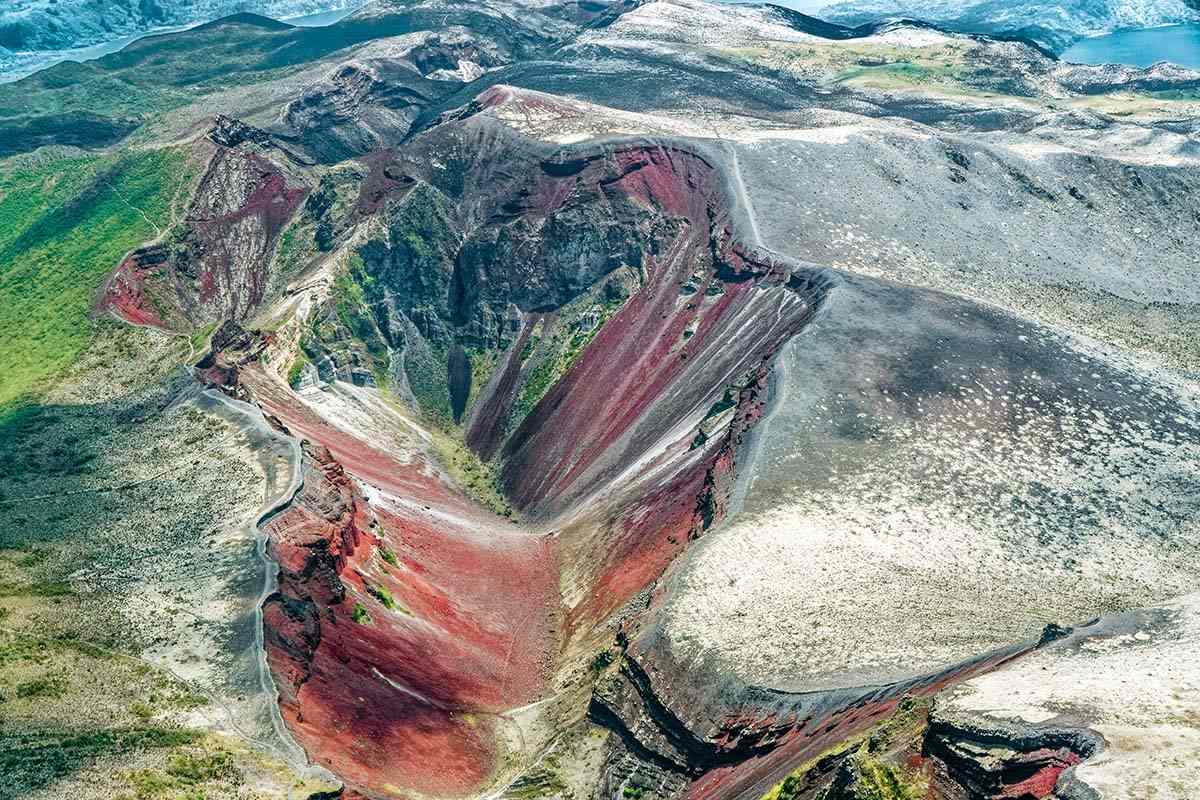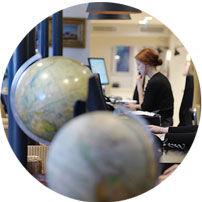 Experience the highlights of both islands on this epic 18-day New Zealand honeymoon. Snake your way from the vibrant city of Auckland to the scenic Coromandel Peninsula where you can relax and enjoy the great outdoors, before heading to Rotorua for a dose of culture all in the North Island; then hop over to the South Island for adrenaline and adventures in untouched nature in Christchurch, Lake Tekapo and Queenstown.
Route
Everything is 100% tailored to you
DAYS 1 & 2
Fly to New Zealand
Your New Zealand honeymoon begins today with an evening flight to Auckland, which takes 24 hours with a stop in Singapore. With the time difference, you'll arrive early on Day 3 of your trip.
DAY 3
Arrive in New Zealand
With the time difference, you'll land in Auckland very early this morning. We have organised a comfortable private transfer to whisk you from the airport straight to your centrally located hotel where you can relax for the rest of the day.
DAY 4
Exploring the Vibrant City of Auckland
Auckland, New Zealand's biggest and busiest city, is yours to explore today. This city offers an excellent mix of culture and outdoors activities to keep you busy today, whether you want to take the two-hour walk up to the Rangitoto Island summit and back; take a day trip to visit Waiheke Island, with its rolling, vineyard-dotted countryside, cycle routes and ziplines; or visit museums and galleries in downtown Auckland, before heading up the 1,076ft-tall Sky Tower that gives you incredible views of up to 50 miles on a clear day. We can recommend a variety of places for dinner tonight, whether you want rustic fish and chips or a romantic gourmet dinner to start your New Zealand honeymoon in style.
DAY 5
Drive to the Coromandel Peninsula
Today it's time to leave Auckland behind and drive the two-and-a-half-hour journey to the Coromandel Peninsula, which sits to the east of Auckland. We can recommend the best places to stop on your journey to make the most of the stunning scenery you'll be driving through.
On arrival at your lodge, where you'll be staying for the next three nights, settle in and take the rest of the evening to spend as you please, whether it's a walk along the water's front, or a romantic dinner a deux.
DAY 6
Kayak the Coves of Coromandel
It's time to take to the water today as you explore the volcanic coast of the Coromandel Peninsula by kayak. You'll venture into sea caves and blowholes that can only be accessed by boat, and even stop in at the beautiful Cathedral Cove, a sheltered sandy stretch with amazing views. Water and weather conditions allow, you'll also have the chance to land at Mahurangi Island, where there's a short walking trail that leads you to a viewpoint with some of the most incredible views in the Mercury Bay. After an active day, it's time to head back to your lodge to relax and rest those hard-worked muscles, before enjoying a well-deserved dinner.
The Coromandel Peninsula is home to both rugged rainforest and an idyllic coastline, and today it is yours to spend as you wish exploring. We can help you organise activities and excursions, or you can simply take the day to explore at your own pace. Whatever you decide to do today, be sure to pop into a restaurant for lunch or dinner to try the local scallops!
It's time to head towards the next destination on your New Zealand honeymoon today - Rotorua. The mythical heart of the North Island, Rotorua is an intriguing destination both for its geothermal activity - with geysers, hot springs and bubbling mud pools - but also for its culture, as it's home to a thriving Maori population. The drive to Rotorua takes around three-and-a-half hours without stops, but we can recommend some places to stretch your legs on the journey. If you're a Lord of the Rings fan, then the Hobbiton film set in Matamata is on the way and we can organise a tour here for you ahead of time.
On arrival in Rotorua, settle into your centrally located hotel before setting out on foot to explore the city. There are lots of great places for a romantic dinner overlooking the water.
DAY 9
Take a Scenic Flight over Tarawera Falls
Today you'll have the opportunity to experience the best of both the land and sky around Rotorua. Your day starts with a scenic flight to Mount Tarawera, where you'll land and enjoy incredible views, flying over crater lakes, the famous Tarawera Falls and the vibrant Waimangu and Wai-O-Tapu geothermal reserves. From Wai-O-Tapu, you'll follow the Waikato River to the hidden valley of Orakei Korako, where you will land and swap the plane for your own two feet as the land-based adventure begins. Passing by steaming hot springs and spouting geysers, you'll get a real insight into what makes this geothermal part of New Zealand - and the world - so special. After exploring on foot and taking in the sights, it's time to head back towards your aircraft for the return flight to Rotorua, soaring over the verdant farmland and Pateroa mountain range.
On arrival back in Rotorua, take the evening to relax or explore the small city on foot - we can recommend the best places for dinner and drinks.
DAY 10
Fly from Rotorua to Christchurch
Your New Zealand honeymoon moves to the South Island today as you make your way towards Christchurch, dropping your hire car at Rotorua airport and boarding your two-hour flight to Christchurch. Arriving in the South Island in the early afternoon, you'll have plenty of time to pick up your new hire car - which will be yours for the rest of your time in New Zealand - and drive one hour north to your next accommodation.
Upon checking in to your remote lodge, which sits in the heart of the Waipara Valley wine region, the rest of the afternoon and evening is yours to spend as you wish. With floor to ceiling windows, your new home-from-home provides unbeatable views of the surrounding landscape, so use this time to really relax and soak up the beautiful nature all around you. Your dinner will be brought to you this evening, with an antipasti starter of local meats, cheeses, crackers and olives followed by freshly made salads and locally-sourced meats that you can cook up as you like in your lodge.
If you can tear yourself away from your private deck come night, you'll still be able to enjoy incredible views from your bed, as your roof is made entirely from glass. In this remote location, there is very little light pollution, so the stars will hopefully be out in full force for you to enjoy stargazing with your loved one from the comfort of your bed.
DAY 11
Drive to Lake Tekapo
After a light breakfast, it's time to leave the coast behind to travel towards Lake Tekapo, which sits in the centre of the South Island. The drive takes around three-and-a-half hours, but we can recommend plenty of stop-offs along the way.
DAY 12
Serene Stargazing in Tekapo
You have the whole day today to explore Tekapo and the surrounding area on the shores of the lake. If you want an easy day, it's best to take a stroll and enjoy the scenery and small town vibe, but if you're keen to get active, head towards the Hooker Valley Track for a lovely day of walking. However you choose to spend your day, be sure to save some energy for this evening's experience - stargazing in the Aoraki Mackenzie International Dark Sky Reserve. Depending on what the weather decides to do, enjoy either a 40-minute guided night sky tour, where you'll view the night sky and its major features through the Celestron and Sky Watcher Telescopes; or an indoor guided tour of the stars with the assistance of a large high definition projector.
Following on from your new-found knowledge of all things celestial, end your day with a 40-minute soak in the thermal pools while astrologers continue to teach you about the night sky before retiring to bed, suitably pampered and educated.
DAY 13
Drive to Queenstown
Your New Zealand honeymoon moves further south today as you make your way to the vibrant city of Queenstown. The drive takes around three hours, but we recommend giving it some extra time for scenic stop offs.
Once you arrive you can park up at the hotel then take some time to explore Queenstown. This lakeside city is only small but there are lots of great spots to discover for yourself, although we can recommend some fun places to visit for drinks and dinner.
DAY 14
Scenic Flight over Fjordland
Although you've had plenty of opportunity to experience New Zealand's epic scenery from the road on your New Zealand honeymoon, today you'll get a whole new perspective with a flight over the dramatic Fjordland. This is one of those bucket list experiences that tends to be at the top of every nature- and adventure-lover's wish list. Taking to the skies from just outside Queenstown (to save you an almost-four-hour drive to the sound) you'll get to see the famous Milford Sound and Fjordland National Park's alpine lakes, verdant rainforest, snow-capped mountains, thundering waterfalls and glacially carved valleys.
After this incredible adventure, you'll have the rest of the day to spend as you wish. There are some great hikes in this area, as well as some amazing scenic stop-offs if you want to explore a little more by car before heading back towards central Queenstown.
DAY 15
Wandering in the Wilderness
If seeing New Zealand by road and air so far on your honeymoon isn't quite enough, today you'll embark on an exhilarating 90-minute jetboat ride through the ever-changing watery maze of the Dart River system. On arrival in Mount Aspiring National Park, your guide will take you on a gentle 40-minute walk along the Heritage Trail, teaching you about the flora and fauna as you go. After your walk you'll be picked up for an off-road trip to see some of the scenery that has been the inspiration and setting for numerous international films, including The Lord of the Rings.
Once you arrive back in Queenstown after your grand adventure in nature, take the rest of the evening to relax and tuck into a well-earned supper.
DAY 16
Explore Queenstown
Today is a free day in Queenstown for you to spend as you wish. We can make recommendations depending on your interests, whether that's taking a wine tour through the Central Otago region; cycling or riding through the scenery; or getting the adrenaline pumping with paragliding.
You'll arrive back on British soil this morning.
A Rough Idea of Price
Dependent on season, accommodation and activities
The estimated cost for this trip is £6,600 to £8,580 per person. The final cost of the trip depends on the way we tailor it especially for you. The final cost varies according to several factors, which include the level of service, length of trip and advance booking time. The exact price will be provided on your personalised quote. The average price for this trip is £6,600 per person.
A few of the benefits of travelling with us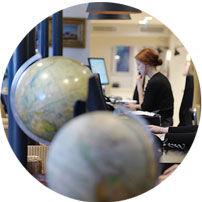 Get in touch
Our experts have the inside track on the destinations they sell and will tailor-make a holiday to your unique requirements.
Contact one of our New Zealand specialists