Itinerary Highlights
Spend three days surrounded by verdant rainforest in the Peruvian Amazon
Take a private tour of the lost city of Machu Picchu
Visit the Imperial City of Cusco
See condors soaring high above you in the Colca Canyon
Contact one of our Peru specialists + 44 (0) 20 3958 6120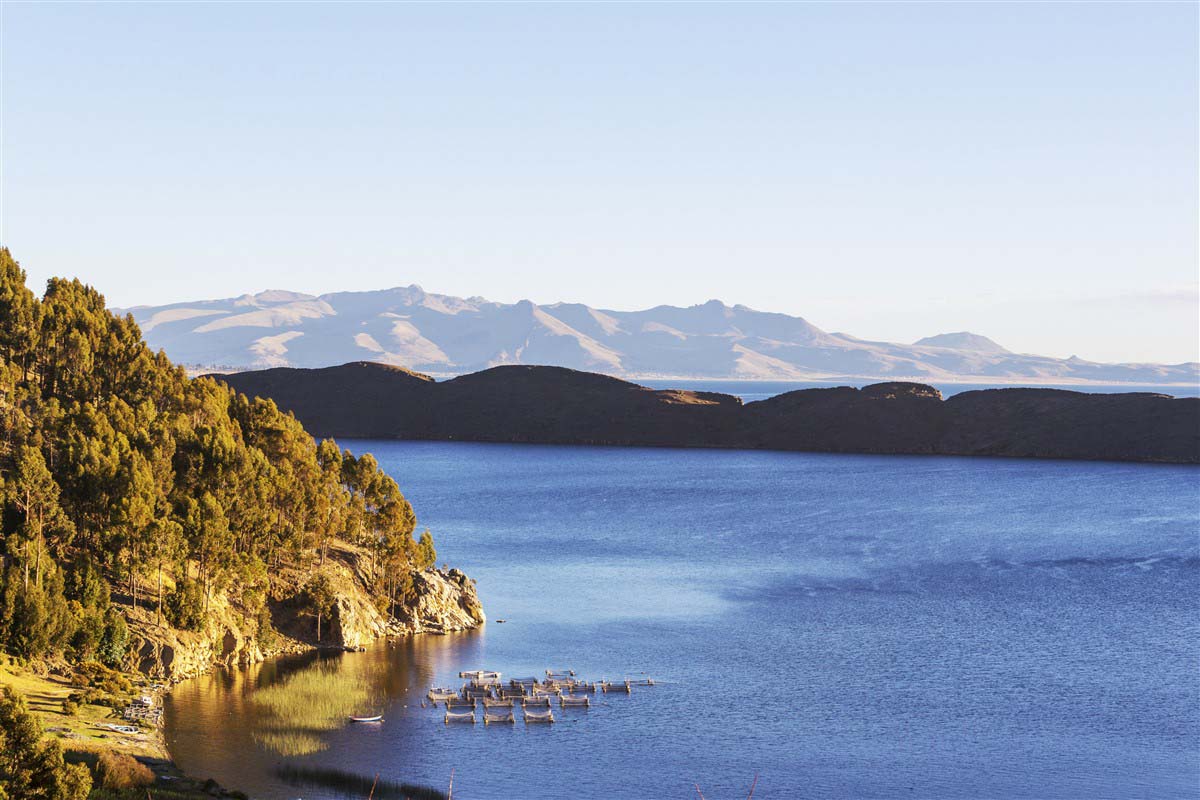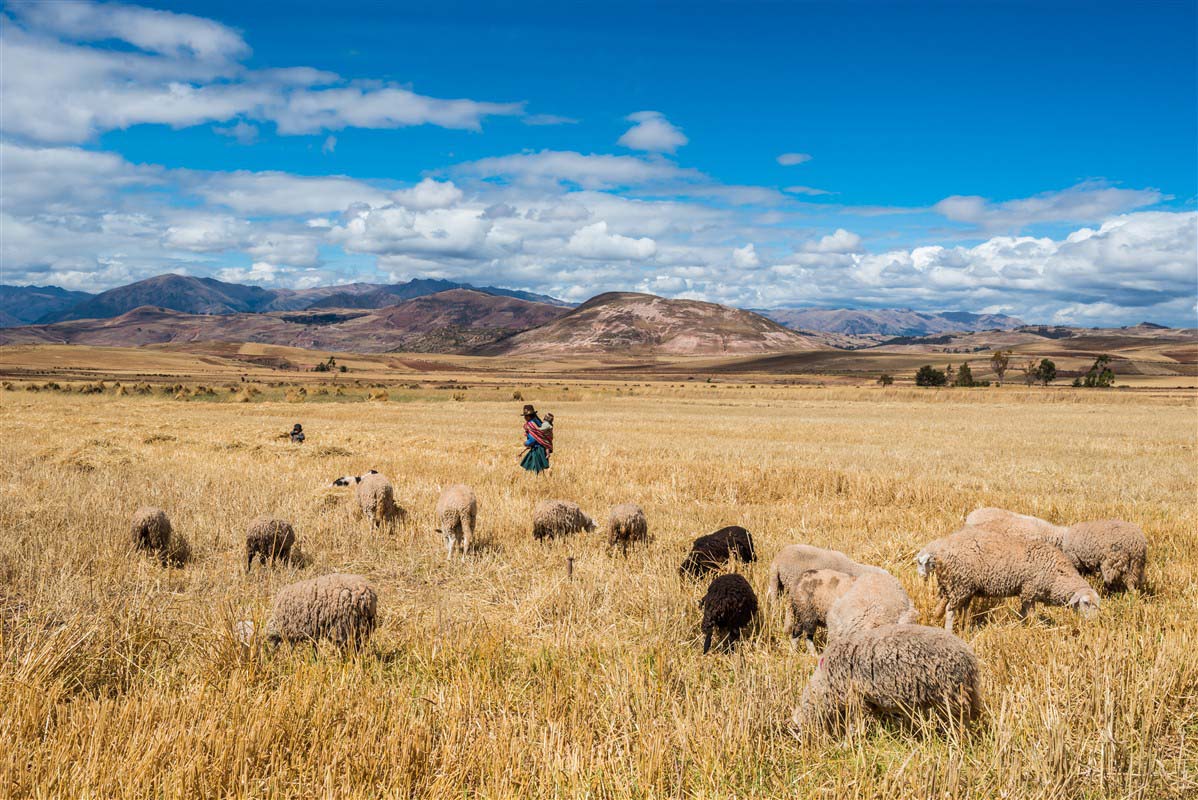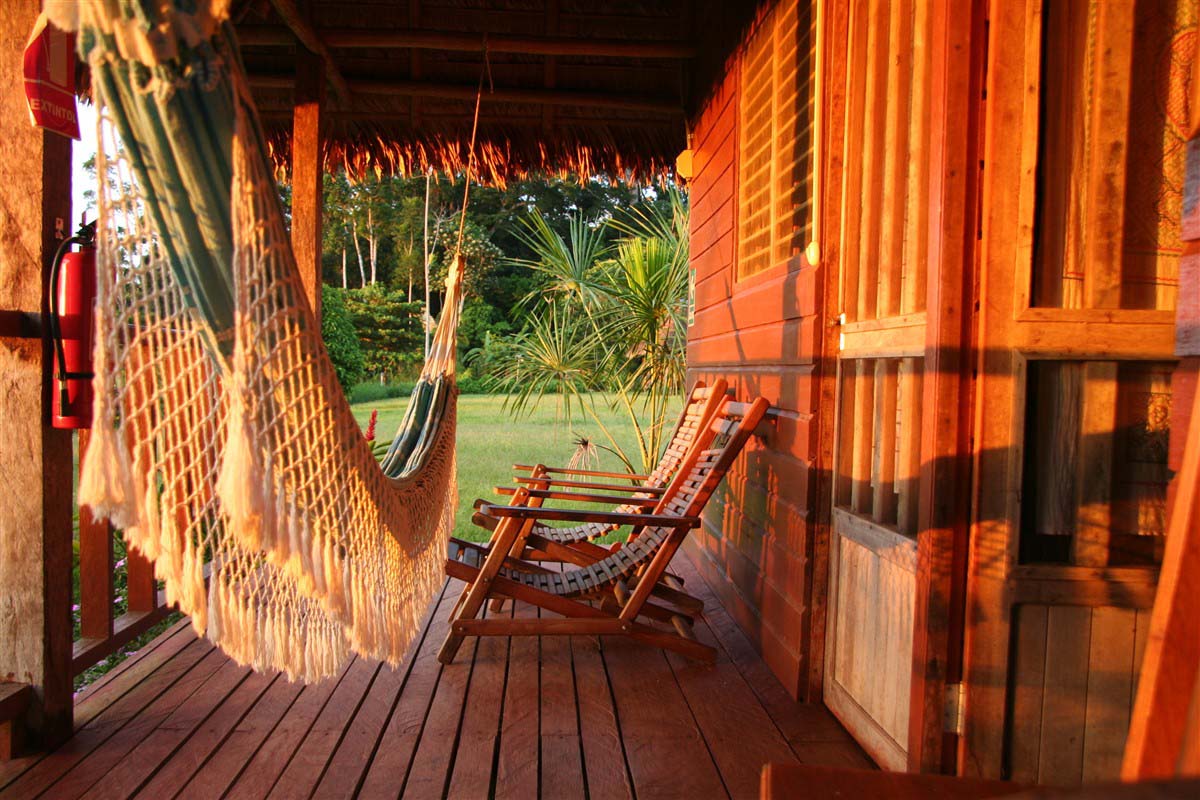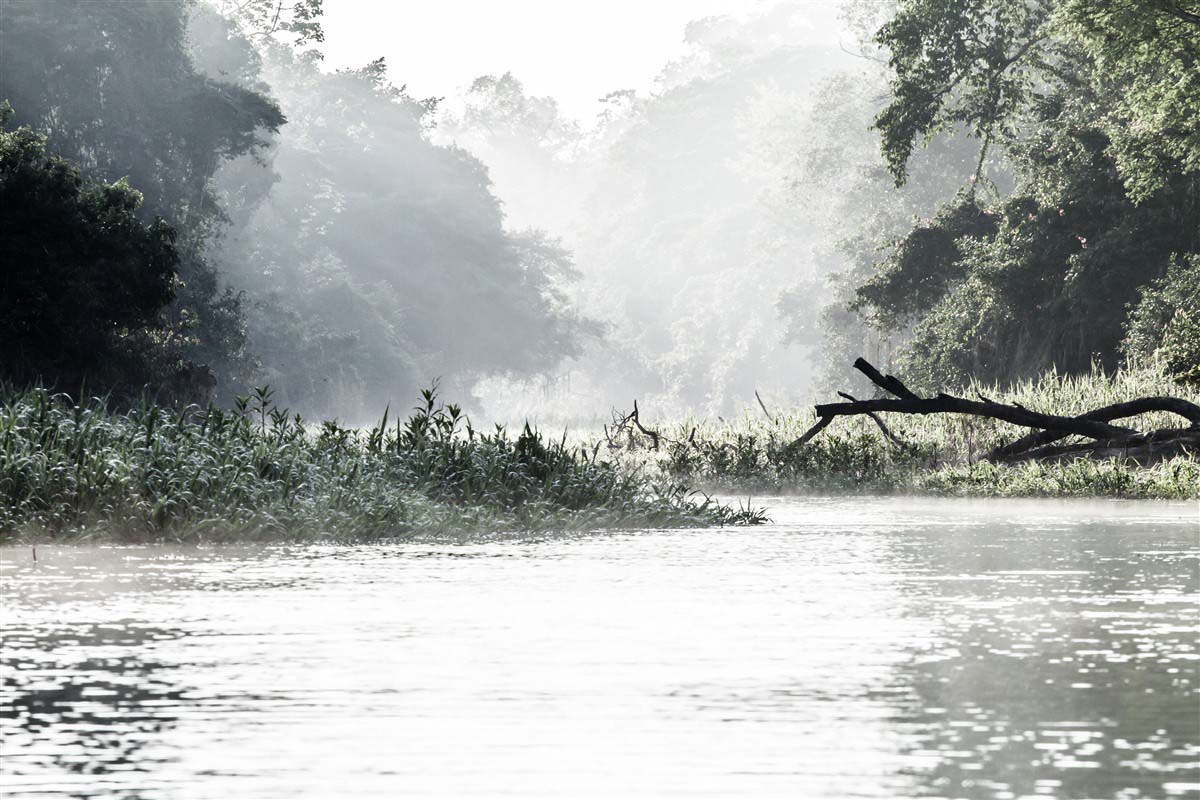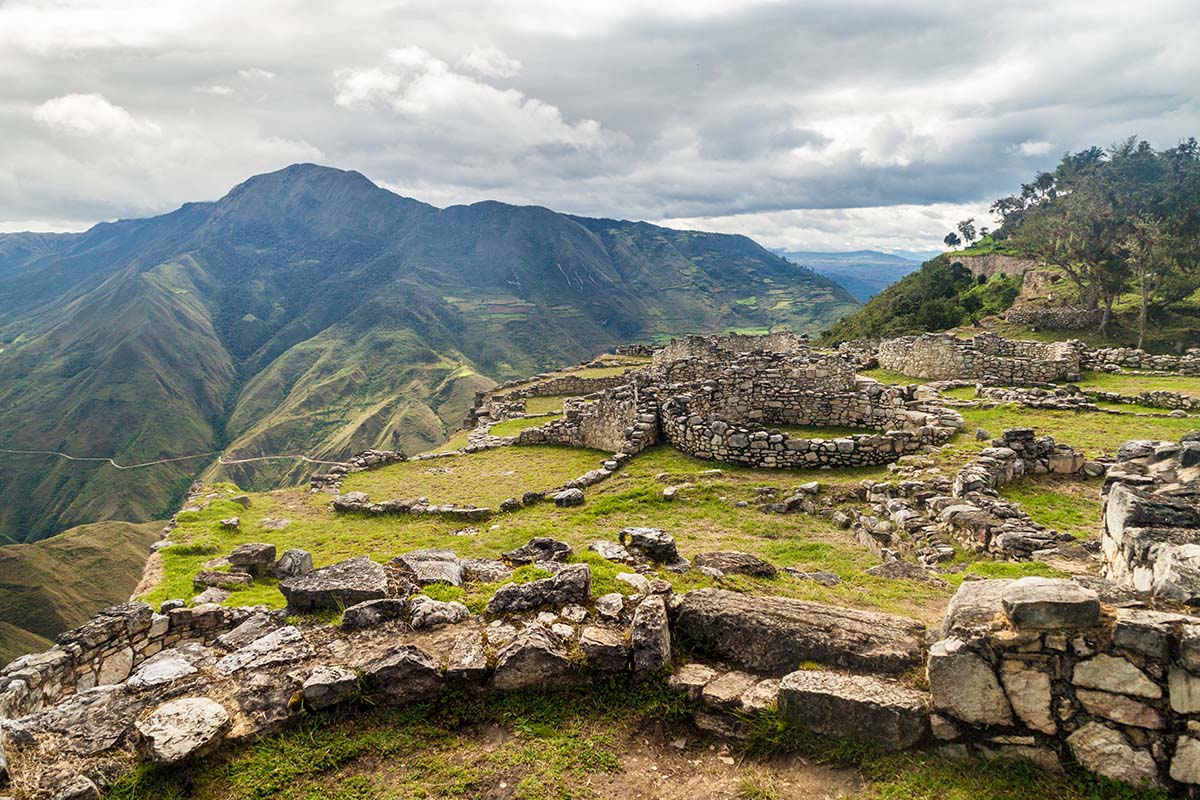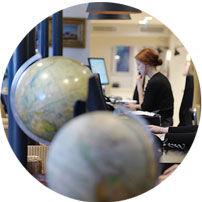 Spend fifteen days absorbing the best that Peru has to offer on this luxury adventure taking in Lima, the Peruvian Amazon, Machu Picchu and Cusco, not to mention the awe inspiring Colca Canyon.
Route
Everything is 100% tailored to you
DAY 1
International Flight
Your flight to Lima will leave London at lunchtime and will land in Lima some 13 hours later in the evening. After you've cleared customs and collected your bags you will be met by one of our team on the ground for a private transfer to your hotel. After dinner (it's always worth getting your stomach onto local time - especially in a foodie city like Lima) it's time for bed.
After an early breakfast this morning it's time to shake of any lingering jet lag with a walking tour of Lima. Peru's capital is a rich kaleidoscope of colonial architectural jewels, revered pre-Columbian sites, charming residential areas and vibrant shopping districts perched beside the shimmering Pacific. Your expert private guide will meet you at your hotel before taking you to the 16th century Plaza Mayor (Main Square) - still graced by the Government Palace and the City Hall, as well as the 17th century San Francisco Convent, and its underground catacombs. Afterwards, you will be taken to the fabulous Rafael Larco Herrera Museum containing the exquisite collection of pre-colonial Peruvian gold and silver, and the largest private collection of pre-Colombian Peruvian art in the world.
This afternoon, we recommend consulting your handy Dossier for our favourite places to explore in the city.
This morning you will be met at your hotel for a private transfer to the airport, where you will check in for your flight to the Peruvian Amazon. After a one and three-quarter hours flight, you will collect your luggage and be met by our representative for a private transfer to Puerto Maldonando. Here you re-pack, taking with you only what is necessary for the next few days (we find it's helpful to do this at your hotel in Lima!), leaving the rest of your luggage in safe hands. From here you will be taken to a wharf for the 45-minute boat trip along the Madre de Dios River that will take you to the lodge. After a short briefing you will have time to settle into your room before meeting your guide for the next two days at the eco-lodge.
DAYS 4 & 5
Reserva Amazonica
How you fill the next two days is entirely up to you. Inkaterra Reserva Amazonica's expert wildlife guides will help you create a plan for the two full days you'll spend here. Breakfast begins at 5:30am for early birds who want to beat the heat and make the most of the nature, although (note to more sloth-like creatures) the friendly staff carry on serving until 9:30am. Activities on offer include gliding across a mirror-like oxbow lake on the lookout for critically endangered giant river otters, the Inkaterra Canopy Walkway - which takes you into the tree tops on a suspension bridge linking eight observation platforms, and rainforest hikes spotting turtles, birds and piranhas. Also night hikes through the reserve, botanical excursions and canoeing.
After a later breakfast this morning you will embark on the 45-minute return trip to Puerto Maldonaldo and collect the rest of your bags before your one-hour flight to Cusco. After you have picked up your bags you will be met by a member of our team for a private transfer to your hotel in the Sacred Valley. After you have checked in, you will have the rest of the afternoon to explore and relax before a private candlelit dinner in the gardens later this evening.
After breakfast you will be met at your hotel by your expert guide for a full day's tour of the Sacred Valley. First stop is the village of Pisac, where artisans sell handcrafted objects, including textiles and ceramic goods such as q'eros (ceremonial goblets), plates and jewellery. After lunch, you will be privately transferred to the remarkable fortress of Ollantaytambo, built by the Incas, for a private tour. Your guide will explain the significance of the buildings, the remarkable feats of engineering involved in placing the vast stone slabs and how the Incan emperor Pachacuti razed and rebuilt the city in the 15th century. Having visited the Temple of the Sun, you will be privately transferred back to your hotel to spend the evening at leisure.
This morning you will check out of your hotel and be met by your guide and privately transferred to Ollantaytambo train station, where you will board the Vistadome train for your one-and-a-half-hour journey up to Machu Picchu Pueblo.
The train has panoramic windows, giving you unsurpassed scenic views and photo opportunities galore as you travel up to Machu Picchu (we recommend sitting on the left-hand side for the best views). After a quick bus transfer from the train station to the ruins, you will have a private tour of one of the New Seven Wonders of the World. Your guide will tell you just how the Incas managed to build the site with such precision and such beauty, and talk you through the altars used for human sacrifices, the temples carved in the shape of condors and the stones used to harness the sun. Once you've had your fill of temples and ruins, you'll board the train back to Ollantaytambo before being privately transferred to your hotel for the night.
After breakfast this morning you will check out and be privately transferred to Cusco. The drive will take about two hours so we've arranged an early check in at your next hotel. After lunch, we recommend stretching your legs after the long journey by having a walk around the city - check your handy Dossier for our favourite spots.
This morning you will be met at your hotel for a private transfer to San Blas, home to Cusco's artists and hipsters - the Shoreditch of Peru, basically. Your guide will take you through the cobblestone alleys as you make your way to the church, whose pulpit was carved from a single block of wood. From here you will head towards Hatum Rumiyuq Street (which in Quechua means 'Of the old rock'), where you will discover the famous 12-angled stone, a perfectly carved piece of rock in a wall that is a fine example of the Incas' remarkable stone masonry skills.
Your exploration of the Imperial City will continue with a visit to San Pedro Market, the city's main street market, whose overwhelming sights, aromas, tastes, and colours of the region will give you the opportunity to learn more about the products of Cusco. Your tour will end with an exploration of the juxtaposition of Incan and Spanish beliefs as you visit the Korikancha or 'Golden Temple', which was dedicated to the worship of the Sun God, and then the central Basilica.
This morning you will check out of your hotel and take a private transfer to the airport. From here you will take an hour-long flight to Juliaca where, having collected your luggage, you will take a group transfer to your sumptuous hotel on Lake Titicaca. The journey will take a little over two hours, and after checking in you will have the rest of the day to relax or go for a wander along the beautiful lake shoreline.
Today, after checking out of your hotel, you will be met at your hotel for the five-and-a-half-hour private transfer to the Colca Canyon. Since the drive is rather long, and the scenery en route somewhat spectacular, there will be plenty of pit stops along the way. On arrival at your hotel, you will check in and then we recommend stretching your legs after the journey by taking a self-guided hike along well-marked trails in the surrounding area.
DAY 13
Flight of the Condors
After an early breakfast this morning you will be met by your expert naturalist guide for the quick private transfer to Colca Canyon, home of the majestic Andean condor, whose wings can span up to 10ft. As specialists in breath-taking sights, we can confirm that few are as incredible as watching a condor gliding on thermals high above the canyon and your expert guide knows the best - not to mention quietest - spots to take it all in from. Following your hike to see the condors you will return to your hotel for one last night, but not before visiting the Inca ruins at Choquetico, which feature hanging tombs and stone models.
DAY 14
International Flight
Today it is sadly time to bid adios to Peru as you check out of your hotel in the early morning for a three-hour private transfer to Arequipa. From here you will take an hour and a half flight to Lima, which will land late afternoon. Your overnight flight back to London leaves in the evening and takes 12-and-a-half hours.
Your flight lands back into London in the early afternoon.
A Rough Idea of Price
Dependent on season, accommodation and activities
The estimated cost for this trip is £5,700 to £8,045 per person. The final cost of the trip depends on the way we tailor it especially for you. The final cost varies according to several factors, which include the level of service, length of trip and advance booking time. The exact price will be provided on your personalised quote. The average price for this trip is £6,705 per person.
A few of the benefits of travelling with us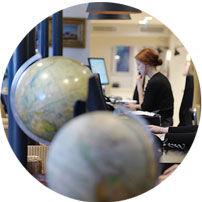 Get in touch
Our experts have the inside track on the destinations they sell and will tailor-make a holiday to your unique requirements.
Contact one of our Peru specialists