Itinerary Highlights
Satisfy your cultural cravings on a city tour in Windhoek via the National Museum and a local craft centre
Load up your hire car and drive through the spectacular Namib Desert and dramatic Damaraland region
Discover ancient bushman rock art on a guided archaeological tour
Stay in a remote mountain camp and spend your time enjoying walking safaris and learning bush crafts
Accompanied by an expert guide, track desert-adapted black rhinos
Spot desert-adapted animals on a game drive in Northern Damaraland
Set off on morning and sunset hikes into the dramatic Erongo Mountains
Keep your eyes peeled for nocturnal creatures on an after-dark game drive
Contact one of our Namibia specialists + 44 (0) 20 3958 6120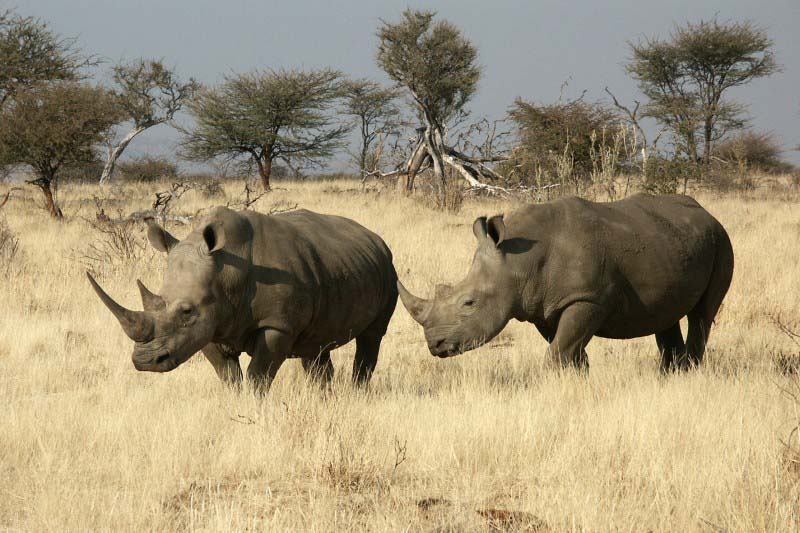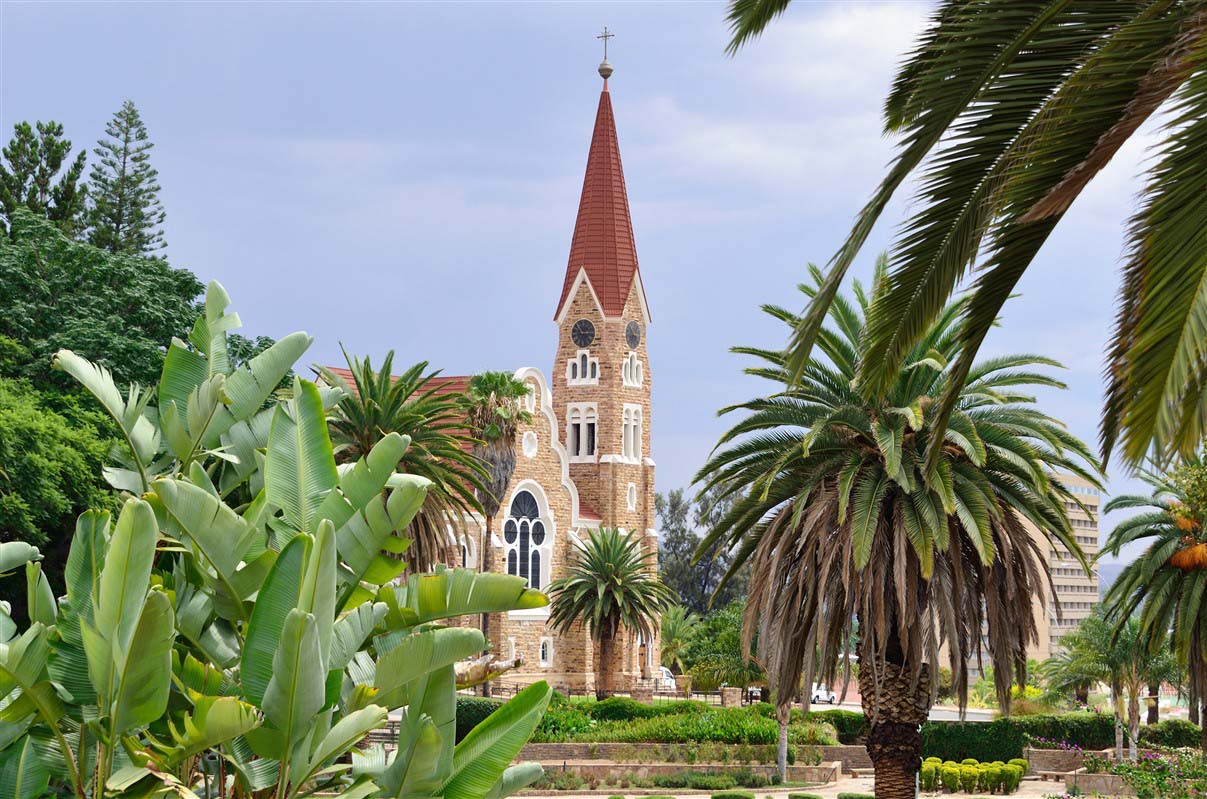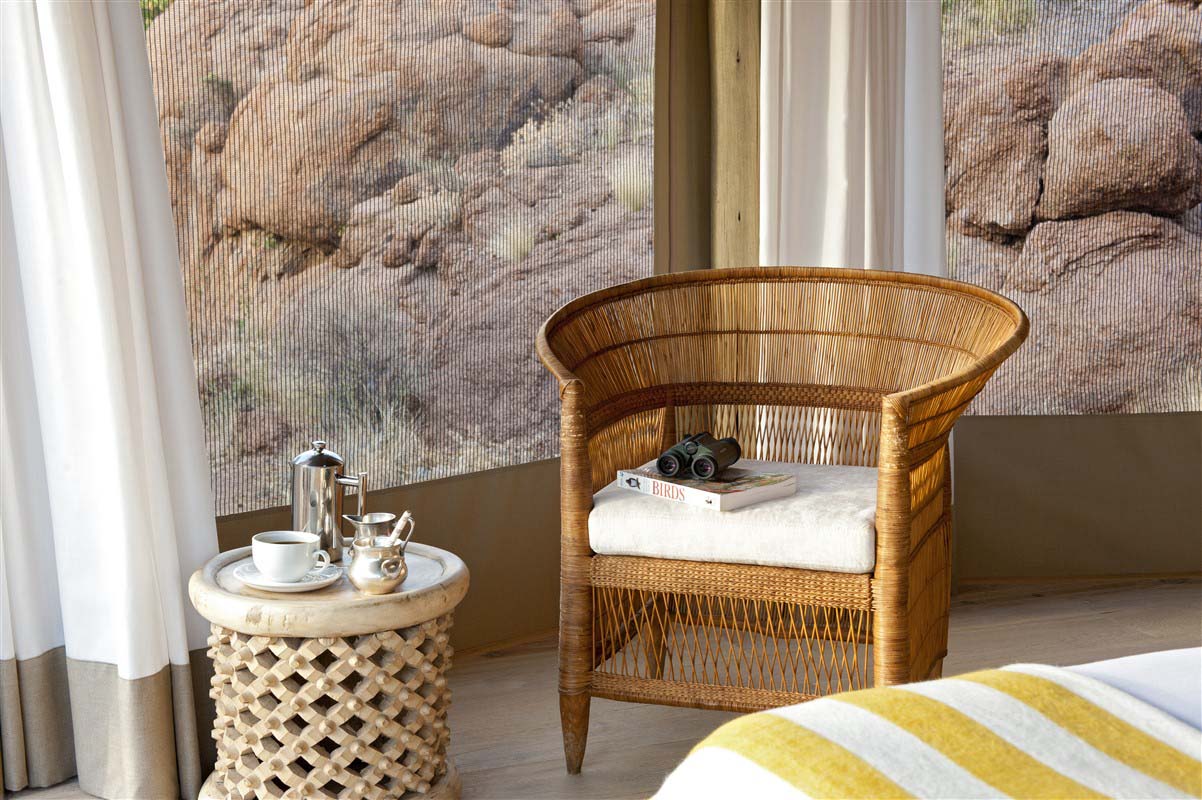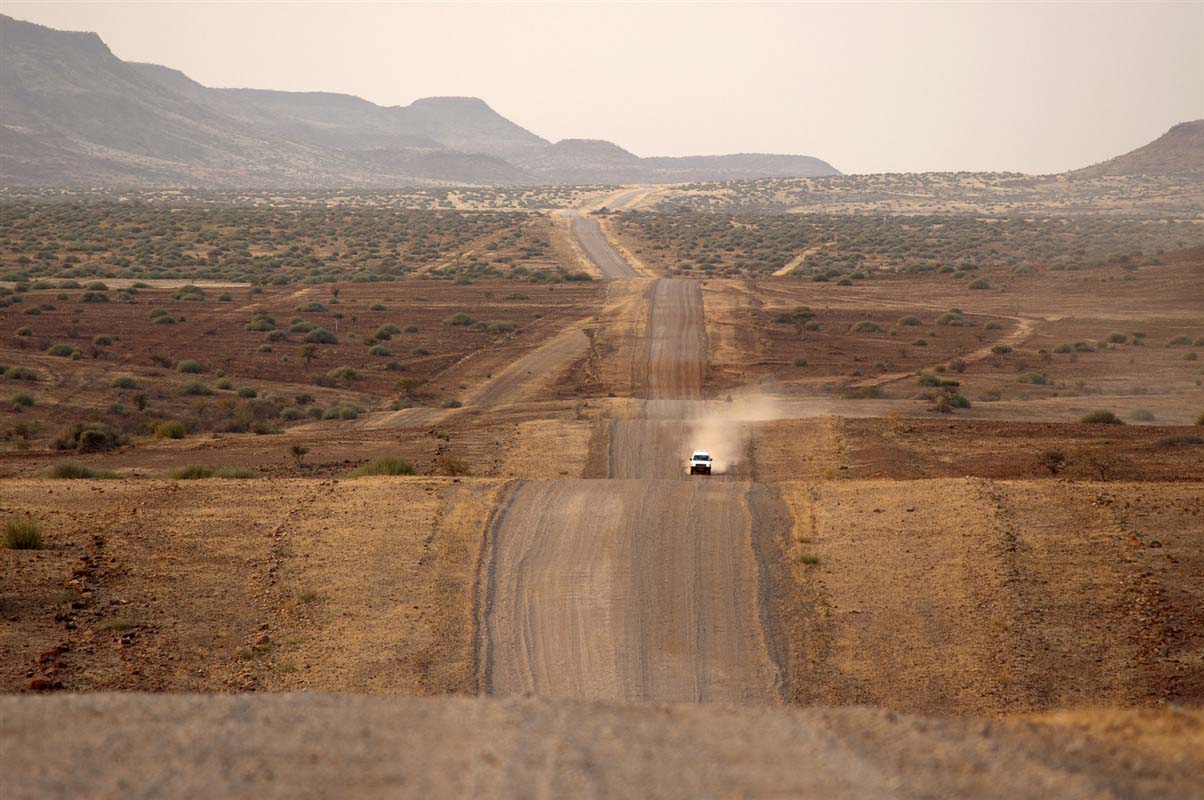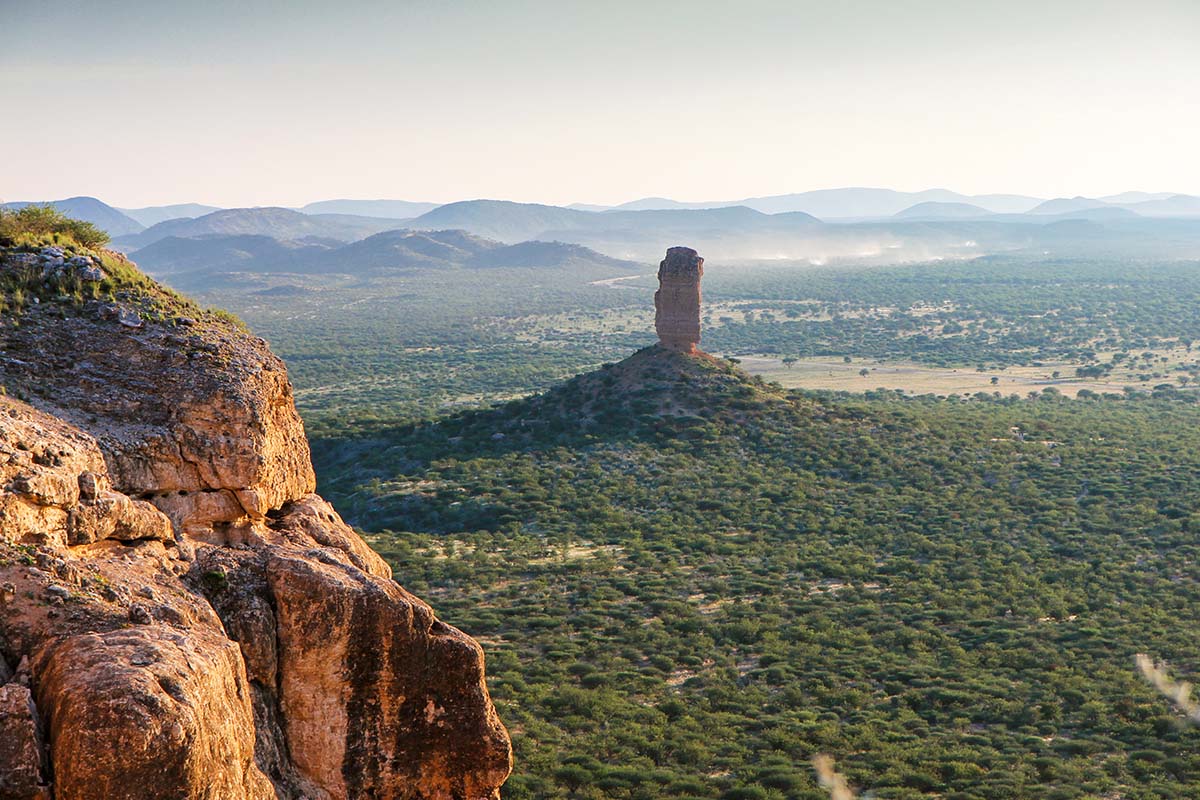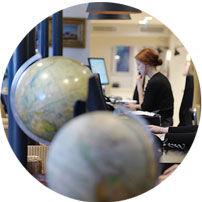 This 13-day Reconnect in Namibia itinerary takes you from the country's vibrant capital, Windhoek, to the remote landscapes of the Namib Desert and Damaraland. Drive between camps for the ultimate adventure in the wilderness and discover ancient rock ark, remarkable desert-adapted wildlife and stunning landscapes along the way.
Route
Everything is 100% tailored to you
DAY 1
International Flight
Pack your bags because your Reconnect in Namibia itinerary begins today. After relaxing in the airport lounge, board your overnight flight to Johannesburg in South Africa, departing in the evening and arriving the following morning. The flight takes 11 hours.
DAY 2
Colourful Crafts and Museum Tour in Windhoek
On arrival into Johannesburg, you have time to connect across to the onward flight to Namibia's capital, Windhoek, which takes a further two hours. You will be met at the airport and transferred the short distance to your hotel in the heart of the city. After enjoying a tasty homecooked meal in the open plan kitchen of your guesthouse, we can arrange for you to set off on an afternoon city tour with a knowledgeable local guide. Your first stop is a visit to the National Museum of Namibia where you can gain an insight into the country's ancient roots and colonial past while browsing indigenous artefacts and photos from the colonial period. This is a wonderful opportunity to deepen your knowledge and understanding of this fascinating country.
On the tour you'll also get the chance to visit a local craft centre where you can browse and purchase everything from expertly woven baskets and striking textiles to Himba bracelets and beautiful embroidered linen. The centre is a treasure trove of colour and craft and the items on display are a fabulous representation of Namibia's diverse cultures.
After the tour, return to your guesthouse where your hire car will be delivered by one of our representatives who will take you through all the 'how to's' and provide you with all the essentials including documents, maps and a phone. Then it's time for a delicious evening meal from the a la carte menu before retiring to your room for a good night's sleep ready for another activity-filled day tomorrow.
DAY 3
Discover Ancient Rock Art in the Namib Desert
Wave goodbye to Windhoek today as you drive three-and-a-half-hours to Spitzkoppen, an area of stark natural beauty in the spectacular Namib desert - the oldest desert in the world. The journey is part of the adventure today as you wind your way through the wilderness and admire mother nature in all her raw remote beauty. Your accommodation for the night is a luxury lodge at the foot of the Spitzkoppe peaks, a group of granite peaks that stand out dramatically from the flat surrounding plains. Formed from granite that is more than 120 million years old, seeing these ancient rocks is like peeking back in time.
Enjoy a late lunch on the lodge's airy deck before setting off on an afternoon activity from guided biking and riding excursions to rock climbing and photographic tours. We recommend going on a guided archaeological tour to see some of the area's age-old sites including the Bushman's Paradise Caves where new rock engravings are being discovered all the time. Seeing this ancient rock art - thought to have been created between 4,400 B.C and 100 A.D - is a truly magical experience and a wonderful chance to connect with the ancient settlers who made these marks on the walls.
DAYS 4 to 6
Desert Dreaming
After an early breakfast at your lodge, load up the car and drive deeper into Namibia's spectacular Damaraland region, characterised by its vast swathes of dusty desert, rusty-red mountains and glorious rock formations. After approximately four-and-a-quarter-hours, you will reach your accommodation, a remote mountain camp set in the foothills of the Grootberg massif. Over the next few days of your Reconnect in Namibia itinerary, you will experience the raw splendour of off-the-beaten-track Namibia as you venture into the wilderness on foot with only the basic necessities and an expert local guide to show you the way - it's the ultimate opportunity for a reconnection with the natural world.
You'll have the chance to try your hand at ancient bush skills - from learning how to make a fire from scratch to identifying animal tracks - and along the way your guide will tell you about this geologically rich and diverse environment and the indigenous animal, bird and plant species that call it home.
You will be staying at two separate camps over the next few days and trekking between them. The first is situated beside a waterhole which is a popular wildlife watching spot with sightings of everything from oryx and steenboks to rare desert-adapted elephants. Your second camp is set at the top of Crystal Mountain, named after the incredible show of crystal quartz and agate that sparkle against its ancient rocky outcrops.
After days spent trekking on foot, return to camp pleasantly exhausted for a hearty homecooked meal over the open fire and an unforgettable night under the stars on a raised sleeping platform where you can fall asleep beneath a blanket of stars and wake up with the sun.
DAY 7
Reconnect with Nature in a Remote Camp
After breakfast, hop in the car and drive a short distance into Northern Damaraland along straight rocky roads to your next camp where you will be staying for the next three nights of your Reconnect in Namibia itinerary. Your simple yet stylish camp is in a spectacular setting, situated in a wide valley in a protected concession known for its population of critically endangered desert-adapted black rhinos. With comfortable Meru-style tents for rooms, and campfires at night where you can keep warm and share stories, the camp feels like it's a million miles from the fast-paced speed of modern life, giving you the chance to unplug, unwind and reconnect with the great outdoors.
After all the adventures of your trip so far, enjoy an afternoon at leisure in camp with a dip in the pool, a delicious dinner and an early night.
DAY 8
Track Desert-Adapted Black Rhinos
Today is one of the highlights of your Reconnect in Namibia itinerary as you set off with an expert guide to track desert-adapted black rhinos. These are remarkable creatures with the ability to survive in temperature extremes ranging from sub-zero to above 40 degrees. On foot and on traditional 4x4 game drives, venture into the wild to encounter these hardy animals and learn about their behaviour and how to identify their tracks with the help of your guide. In the desert, adaptation is key to success and black rhinos are experts, able to digest highly toxic plants, navigate treacherous mountain landscapes and survive with very little water.
After a day spent observing these amazing animals, you'll likely return to camp with a renewed respect for the animal kingdom and the many seriously cool species that can be found in this part of the world.
DAY 9
Game Drive and Starlit Dinner
On any trip to Namibia, a traditional game drive is an absolute must and this Reconnect in Namibia itinerary is no exception. After breakfast, set off in a 4x4 vehicle to spot other desert-adapted animals in the area including weird and wonderful bat-eared foxes - named for their oversized ears - mighty elephants, ostriches (the world's largest bird) and predators such a lions and cheetahs. Game drives are a wonderful opportunity to pack in plenty of wildlife watching and scenery gazing as you bump across the bush with your guide who will fill you with interesting animal facts along the way. Birdwatchers too will be in their element with a number of key species to look out for including Benguela long-billed larks, Herero chats and Verreaux's eagles.
After a day in the wilderness, return to camp for dinner under the stars, a relax in the lovely lounge and a nightcap on the terrace before heading off to bed.
DAY 10
Sunset Hike in the Erongo Mountains
After breakfast at your camp, set off bright and early with a four-and-a-quarter-hour drive to the Erongo Mountains, a vast volcanic crater in the dramatic Damaraland region which boasts unparalleled biodiversity and starkly beautiful surroundings. Here, in a secluded valley, you will be staying in a luxury tented camp set among the granite boulders and with sweeping views over the spectacular sun-scorched surroundings. Refuel with a dip in the pool and a late lunch on the deck and then head off on a late-afternoon hike with one of the lodge's wonderful guides. Exploring this remarkable area on foot is a truly unforgettable experience, connecting you with the sights, sounds and smells of the Erongo Bushveld and giving you the opportunity to be at one with your surroundings. From the top of a granite hill near the lodge, enjoy sundowners while watching the setting sun cast its fiery glow over the landscapes - the perfect end to a day in Damaraland.
DAY 11
Nature Walks and Ancient Rock Art
After a coffee in the lodge's restaurant, lace up your walking boots again today for an early hike to experience a magical morning in the Erongo Mountains. Accompanied by your guide, set off on a three to four hour trek through the granite mountains - formed from an extinct volcano - and keep an eye out along the way for the area's resident wildlife and birdlife, including springboks, kudus, Hartmann's mountain zebras, rock hyrax, peregrine falcons and rosy-faced lovebirds. Your guide will also point out the flora and fauna that you pass and explain about their medicinal properties.
Come afternoon, relax at your lodge and then swap two legs for four wheels as you're taken on a nature drive through pristine wildernesses to Paula's Cave where you will see ancient bushman rock art depicting everything from animals to pregnant women. This age-old site - listed as one of the country's National Monuments - is thought to have been used by early Bushmen as a shelter and observation point and seeing the rock art they left behind is a special experience that will likely stay with you long after your Reconnect in Namibia itinerary has come to an end.
To complete the experience, you'll enjoy sundowners on the hill before making your way back to your lodge under the cover of darkness - the perfect chance for some nocturnal wildlife spotting with the help of your guide (and a spotlight). Arrive back to the lodge in time for dinner and a spot of stargazing before bed to enjoy a quiet moment after your busy day and reflect on the adventures of your trip.
For the final morning of your Reconnect in Namibia itinerary, enjoy a bountiful breakfast on the deck and soak up the stunning surroundings one last time before driving two-and-a-half-hours to Windhoek where you'll drop off your hire car and arrive in good time to the airport. Your flight to Johannesburg takes less than two hours, connecting on to the evening overnight flight to London, which takes 11-and-a-half-hours.
Your flight lands in London early this morning.
A Rough Idea of Price
Dependent on season, accommodation and activities
The estimated cost for this trip is £4,705 to £6,800 per person. The final cost of the trip depends on the way we tailor it especially for you. The final cost varies according to several factors, which include the level of service, length of trip and advance booking time. The exact price will be provided on your personalised quote. The average price for this trip is £5,230 per person.
A few of the benefits of travelling with us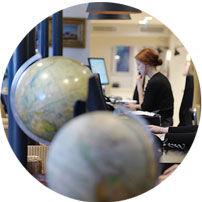 Get in touch
Our experts have the inside track on the destinations they sell and will tailor-make a holiday to your unique requirements.
Contact one of our Namibia specialists