Itinerary Highlights
From the Lanna Mountains to the Gulf of Siam via Bangkok, this summer trio reveals the best of Thailand
You hotels have been chosen for their character and comfort, to offer you the best of Thai lifestyle
On the itinerary is a private, off-the-beaten-track tour of Chiang Mai and its craftspeople, and then getting up close and personal with Bangkok
Smartphone app with GPS and access to our local Concierge are all part of your journey with us
Contact one of our Thailand specialists + 44 (0) 20 3958 6120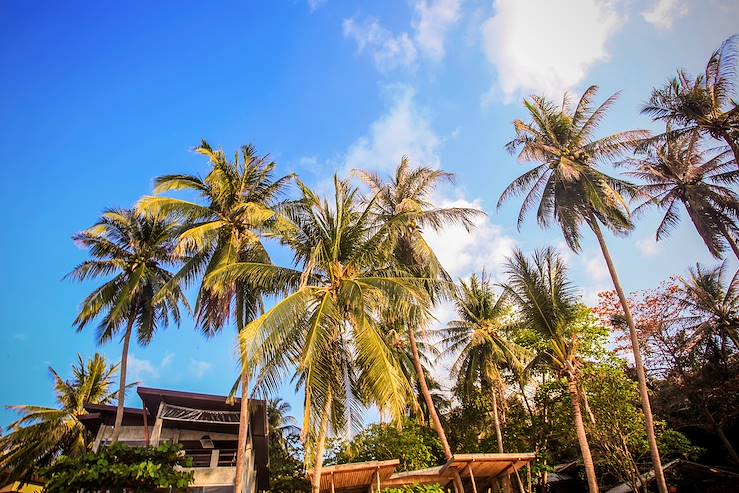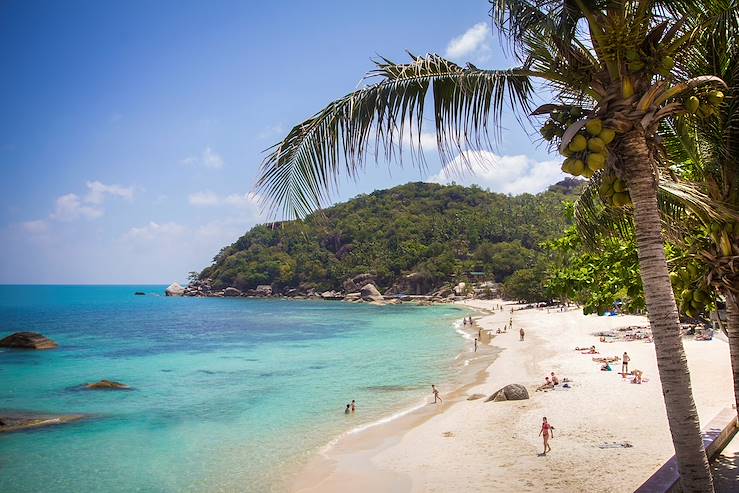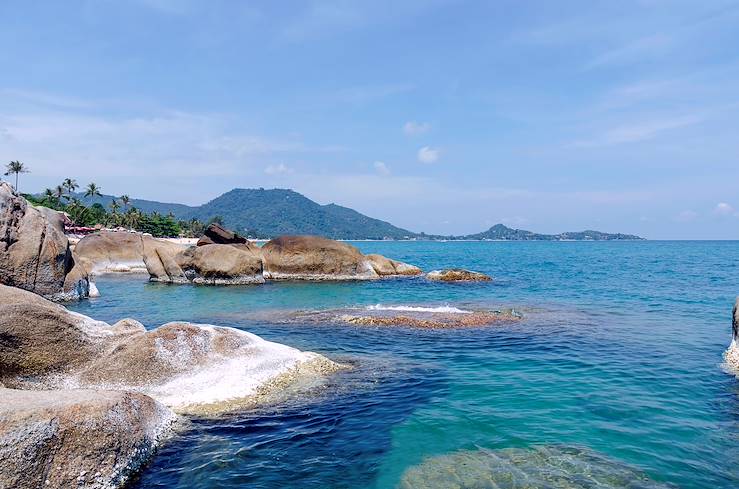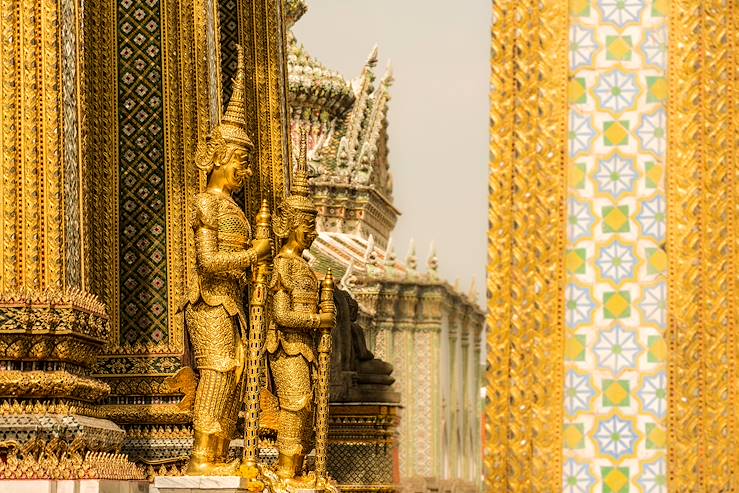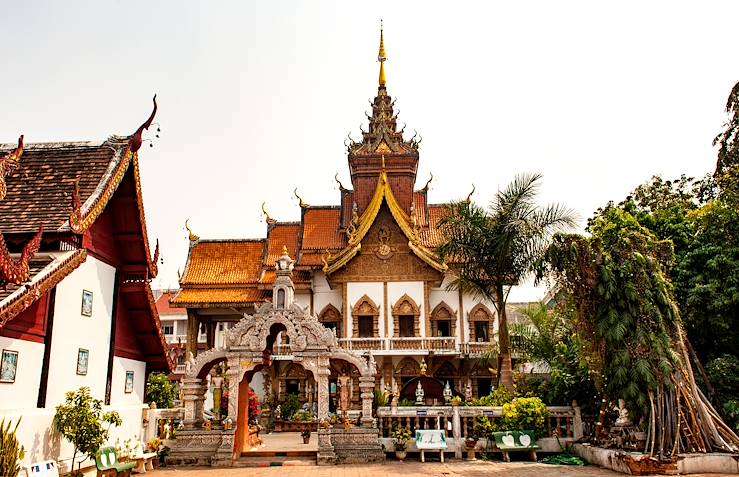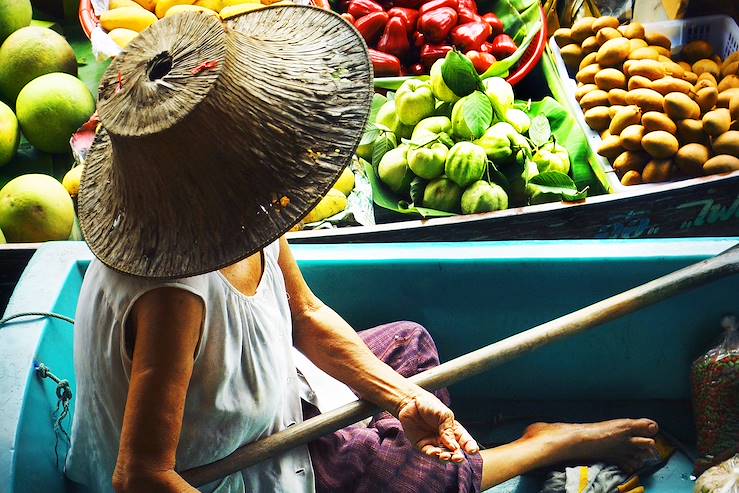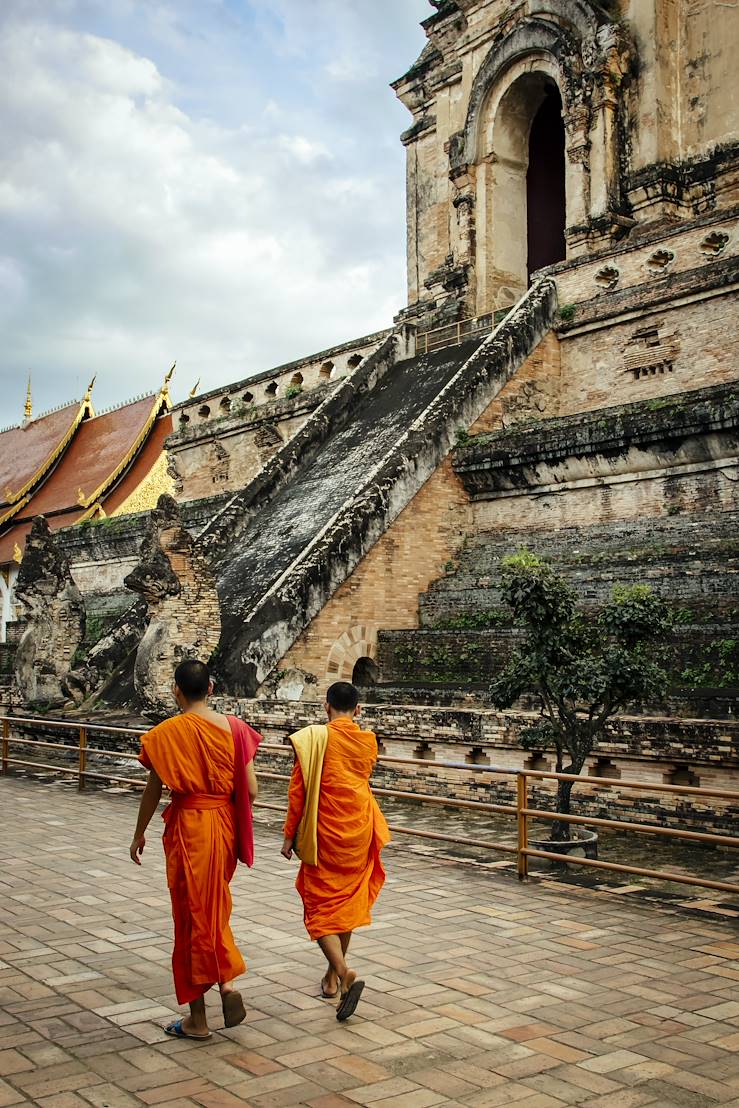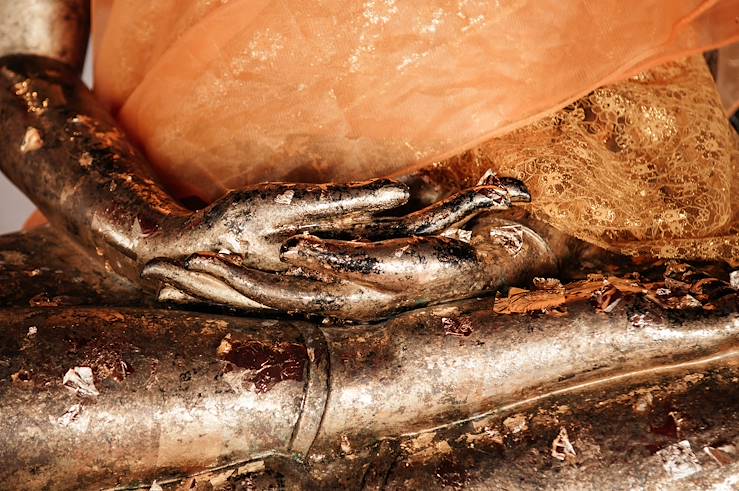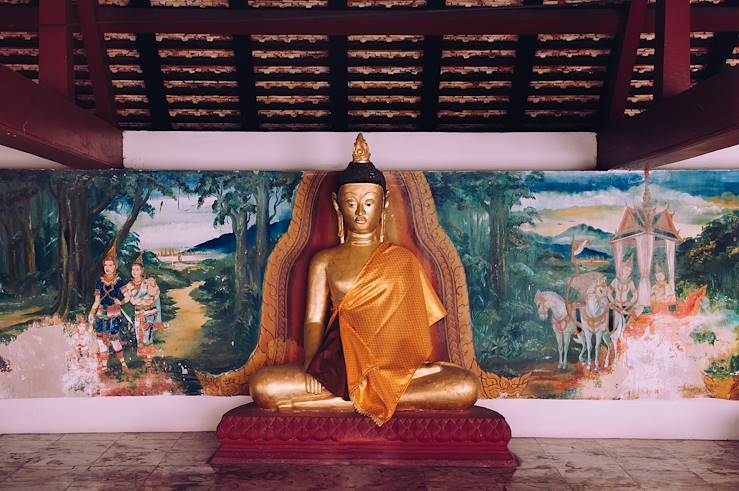 Exceptional Stops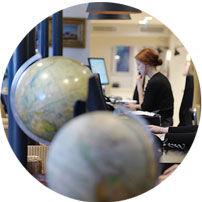 Provided that your stop-offs are carefully chosen, Thailand can be done all year round. This is the summer trip, where you will spend four days in three locations. You begin in the north in the former Kingdom of Lanna, in
Chiang Mai
. This is where you'll find forests, rice paddies, mountains, indigenous civilisations and a multitude of shrines. This region has a strong personality and is brimming with charm; it's infectious energy can be felt in the quiet outdoors. You'll get a taste of the many small dishes of Thai cuisine, and a very warm welcome. Things move faster in
Bangkok
, a capital city that stays ahead of globalisation so that it does not take over.
The old town where khlongs and temples lie takes advantage of this to continue on and prolong the past way of life. Chinatown shares the genius of the gold and the flower trade. Then it's time to head for the famous Koh Samui in the Gulf of Siam. You could call your final stopover 'coastal', if there was only sand, coconut trees and a crystal clear sea. Yes it has all that, but it's also a stimulating blend of fun, Thai authenticity and natural beauty, hidden under the exuberance of its tourism. Your itinerary therefore connects you with the best of Thai life: agriculture, Buddhism, rapid urban growth, creation, supreme beaches, and exquisite hotels.


Your trip
This is a three-stop journey full of contrast. The same modern and comfortable Thai spirit gives life to a traditional house in Chiang Mai, Art Deco references in Bangkok, and a dreamy coastline in Koh Samui. All your accommodation comes with impeccable service and a convenient location. In Bangkok, your hotel's boat on the Chao Phraya gives easy access to all the main landmarks. Here, you'll travel around in an air-conditioned car with a driver. In addition, the tuk tuk is very helpful. As are the small river or sea boats. Your itinerary gets you up close and personal with the Thai way of life. You'll go off the beaten track with an Englishman living in Bangkok, and visit the best craftsmen in Chiang Mai. You'll hop on a flight to the different stops of your journey. Flying is a real advantage here; it's fast and practical in a country that is larger than you may think. If, along the way, you have a last-minute desire or a slight setback, you can contact our local concierge.

Route
Everything is 100% tailored to you
DAY 1
Flight to Chiang Mai
Overnight flight, arriving the next day.
After being welcomed and helped through customs and immigration, private transfer and four-night stay in a hotel located between the airport and Wat Umong. The hotel is made up of 19th-century houses from central Thailand. Their original designs have been meticulously respected and suitably adapted to modern requirements; teak and tiles, stilts, beautiful Italian marble bathrooms and cosmopolitan furniture make for a charming and comfortable home, where the owners' collections of artwork finds a natural outlet. Your house has its own terrace opening onto the garden. In the garden, there's an elegant slate pool. From modern Thai cuisine and flawless international dishes to quaint afternoon tea, the kitchens create fine food with panache and professionalism. The spa treatments modernise Thailand's wellness heritage, and yoga classes complement the extremely charming setting.
In the itinerary - An off-the-beaten-track tour of Chiang Mai. You'll start the day with a stroll through the rice paddies with your guide. They may not be as spectacular as the rice paddies in China or the Philippines, but they do have a rustic and green charm that will leave an impression on you. You'll then head to the villages, where farmers' lives still depend on their trade and skills. Today's farmers produce and export Thai rice around the world. Villagers here are still carefully maintain traditional houses. You'll take a trip to the market, then the Darabhirom Forest Monastery, whose statues allude to a surprising Sulpician Buddhism. Back in Chiang Mai, you'll take a little tour of the city's art district to throw a bit of variety into the mix and to broaden your experience of Thailand as the locals see it.
The city still boasts the nobility of an ancient capital, but it also exudes a special relaxed way of life. There are nearly 300 temples here; the Wat Chiang Man is the oldest (13th century) and the Wat Phrathat Doi Suthep, which is about nine miles away out in the countryside, is the most famous (14th century). The latter has a beautiful view of the city. The night bazaar to the east of the city, contains a whole host of things from the most well-made crafts, to street food and electronics. Perhaps you'll have a Khantoke dinner at a small wicker table, with sticky rice and plenty of delicious food. The tuk tuk is the main means of transport as it goes everywhere in town. Nimmanhaemin's Beer Lab brings together lovers of craft beer.
In the itinerary - Chiang Mai's fine craftsmanship. Thailand has a rich tradition of craftsmanship. Accompanied by a guide, and depending on what you like, you can visit the workshop of Naï Phet Wiriya, who is well-known for his elephantine sculptures; he carves realistic elephants, large and small, out of scrap wood or teak. Or you might like to visit a ceramist, who boasts varied styles and techniques, including the famous celadon. Perhaps you'd prefer to visit a weaver, who makes beautiful creations out of silk and cotton. And then there's the goldsmiths, who use both traditional styles and contemporary minimalism in their silver jewellery.
DAY 6
Chiang Mai - Bangkok
Private transfer to the airport and flight to Bangkok. Another transfer and four-night stay by the Chao Phraya river. With its tall and narrow door frames, the hotel's white facade is stylish. The interior is set around a spectacular courtyard under a canopy. In general, the style is inspired by art deco. The well-appointed rooms have the same style, with antiques, beautiful bedding and a freestanding bathtub in the bathroom. The main restaurant occupies a teak house, where chef Damri creates masterpieces. At the bistro, delicious dishes are whipped up in no time. The pool bar, which is especially pleasant, adjoins a long swimming pool that runs alongside the river. The peace distilled by the gardens is a pleasant surprise in Bangkok. The Ayurvedic spa treatments enrich the body and soul. With this, you can also take a class in Thai cuisine or Muay Thai, a full-contact discipline of boxing.
In the itinerary - See Bangkok with a local. Bangkok may be lively and hyperactive, but it is also artistic and creative. You will see this for yourself in the company of a local resident, who is a keen connoisseur of the city's rituals and rhythms. Apart from this principle, and the idea of doing things the Thai way, nothing is planned. You'll meet up and causally decide what takes your fancy. You'll come up with a plan relatively quickly. Then off you go, visiting workshops, galleries or museums, depending on what you decided with the guide. The capital's culture reflects the intensity of the hustle and bustle. This outing is an excellent introduction to your two days of independent exploration (there's lots of first-hand information to collect from your guide).
There are two major historical complexes for you to explore: the Royal Palace, with the Wat Phra Kaeo (Temple of the Emerald Buddha), and the Wat Pho (Temple of the Reclining Buddha). In the royal chapel, the Emerald Buddha, carved in 15th century green jade, symbolises the ruling Chakri dynasty. The Wat Pho, undoubtedly the oldest temple in Bangkok (late 18th century), houses a monumental statue of a reclining Buddha covered in gold leaf: 150ft long and 50ft high. Siddharta Gautama has the soles of its feet inlaid with mother-of-pearl. Enjoy a little stroll through the charming market, or take a tour of Chinatown. Buddha himself seems to have dedicated this place to gold: the Wat Traimit, a temple in Chinatown, houses the world's largest golden statue, a Sukhothai-style Buddha measuring almost 10ft and weighing it at an astonishing 5 tonnes. Naturally, Chinese jewellers are having a field day here. Behind their red shop fronts, gold piles up and multiplies, and is available in all forms.
Option - Historic city of Ayutthaya.

DAY 10
Bangkok - Koh Samui
Private transfer to the airport and flight to Koh Samui. Another transfer and four-night stay on the north-eastern tip of the island. The hotel blends into its natural surroundings perfectly. The contrast between the lush vegetation and the glittering sea of the Gulf of Thailand inspired the architects, who staged it perfectly with its terraces, bays, balconies, and infinity pool. Your sharply-designed villa, which balances wood and light, has its own swimming pool and indoor/outdoor bathroom. Here, the spa is more than just a spa: it's a multifaceted experience, with choices ranging from yoga and restoring your chakras, to Thai massage and seaweed wraps or reiki to hot stones. The cuisine is in tune with it all; healthy, fusion cuisine that does not lose sight of Siamese traditions. Meals are served in the dining room, in your villa or outside on one of the terraces poised on the rocks.
Here, it's all about going with the flow. Relax by the pool or visit Chaweng or Lamai beach, two of the hotel's beaches. There's plenty to do, such as trips out to sea, go snorkelling (admire the reefs, fusiliers, angelfish, squirrelfish, parrotfish, platax and groupers, which are all within arm's reach), kayaking and fishing, but you can go out on your motorcycle, go around the markets, such as Laem Din Market in Chaweng, and live to the pace of life in the south. Among the island's curiosities, there's the mummified monk of Wat Khunaram Temple; the waterfalls of Na Muang and Hin Lad, which are a great place to cool down; the Butterfly Garden with its lovely, elusive and colourful creatures; and the night parties that shake things up. Koh Samui is no longer a wild island, but it has retained a strong personality; its mountainous core also remains impenetrable for now.
Option - Private tour of Koh Tan.

DAYS 14 & 15
Koh Samui - return flight
Private transfer to the airport and return flight via Bangkok. Overnight flight, arriving the next day.
A la carte
Historic city of Ayutthaya - Bangkok
From the 14th to the 18th centuries, Ayutthaya was the eponymous capital of a kingdom whose territory was equivalent to that of present-day Thailand. Partially destroyed in 1767, it became a UNESCO Wor
A Rough Idea of Price
Dependent on season, accommodation and activities
The estimated cost for this trip is £6,600 to £8,100 per person. The final cost of the trip depends on the way we tailor it especially for you. The final cost varies according to several factors, which include the level of service, length of trip and advance booking time. The exact price will be shown on your personalised quote. The average price for this trip is £6900 per person.
Flights with a scheduled airline
Airline taxes and fuel surcharge
Reception on arrival and assistance with customs and immigration formalities at Chiang Mai Airport
Private transfers
Four-night stay in Chiang Mai, in a double Deluxe villa, with breakfast
Go off the beaten track in Chiang Mai with a private guide
Explore Chiang Mai craftsmanship with a private guide
Four-night stay in Bangkok in a double suite with breakfast
Get up close and personal with the artsy and modern Bangkok, with a guide
Four-night stay in Koh Samui, in a double villa, with breakfast
Our local Concierge service
A few of the benefits of travelling with us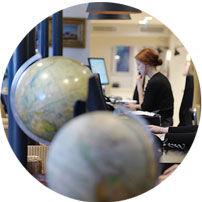 Get in touch
Our experts have the inside track on the destinations they sell and will tailor-make a holiday to your unique requirements.
Contact one of our Thailand specialists