Itinerary Highlights
You'll embark on a charming road-trip through eastern Sicily, where you'll stay in three hotels that are full of character
Here you'll discover ancient theatres, Baroque palaces, Avola almonds and Pasta Alla Siracusana
You'll have a private guide in Syracuse and Taormina, and can also choose to have one in Noto
All of our usual additional services are included, such as fast-track airport services and access to our network of local concierges.
Contact one of our Italy specialists + 44 (0) 20 3958 6120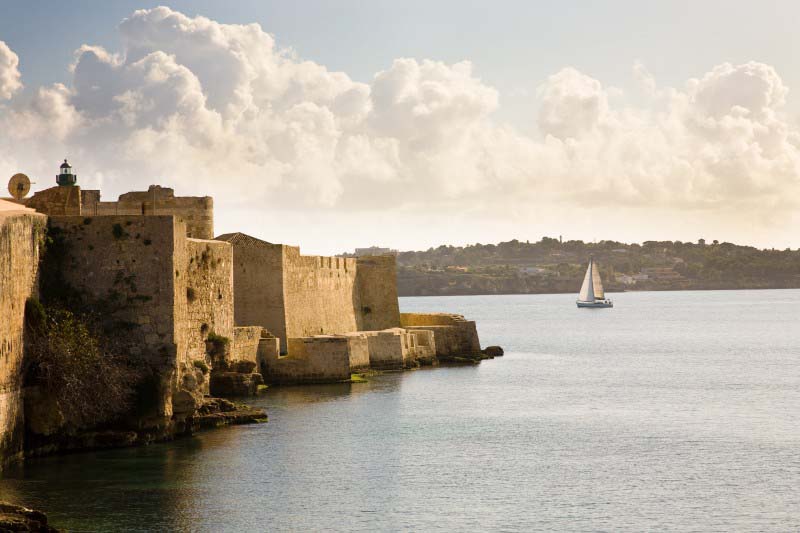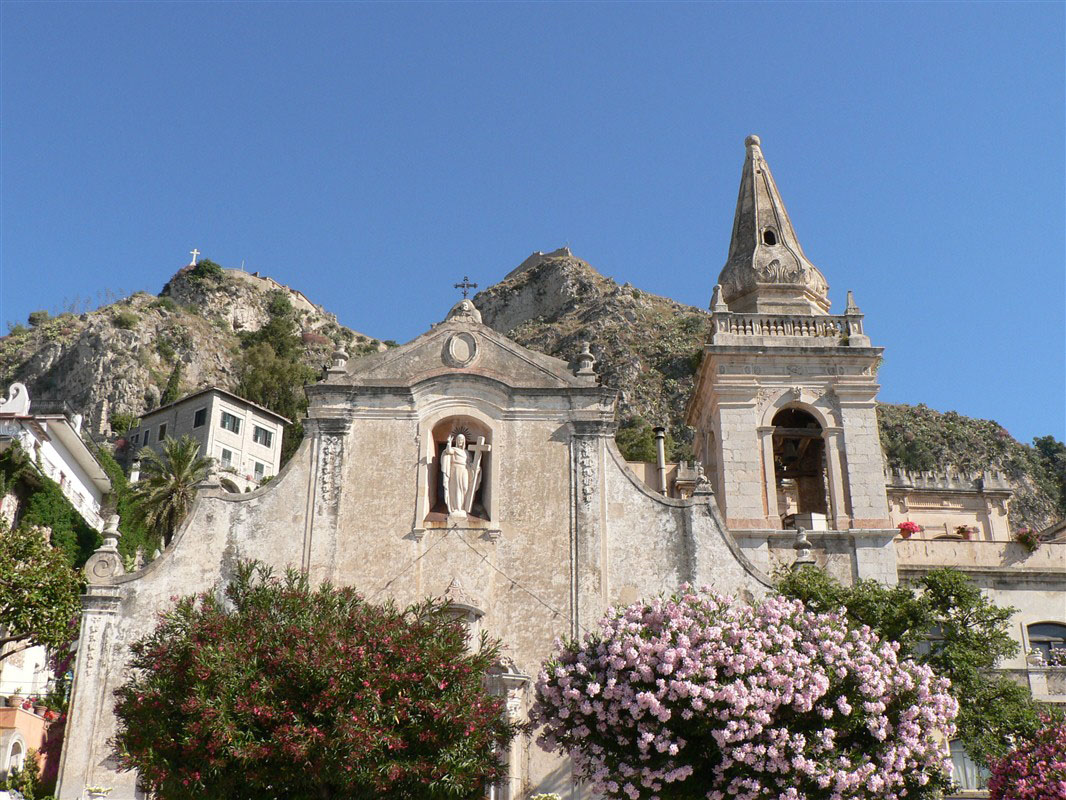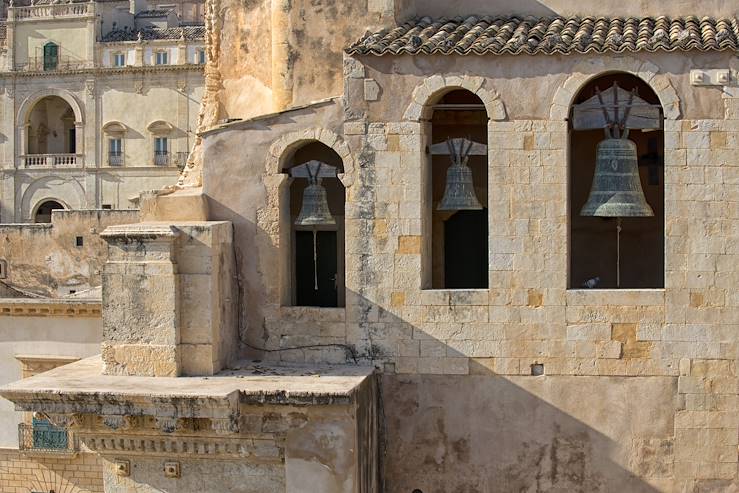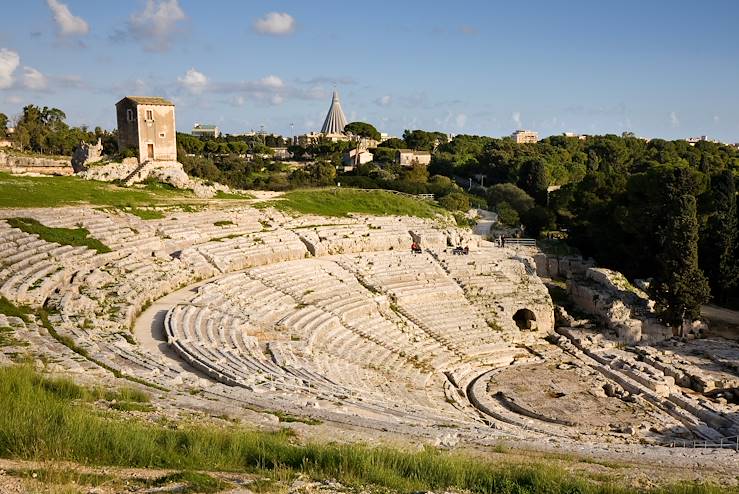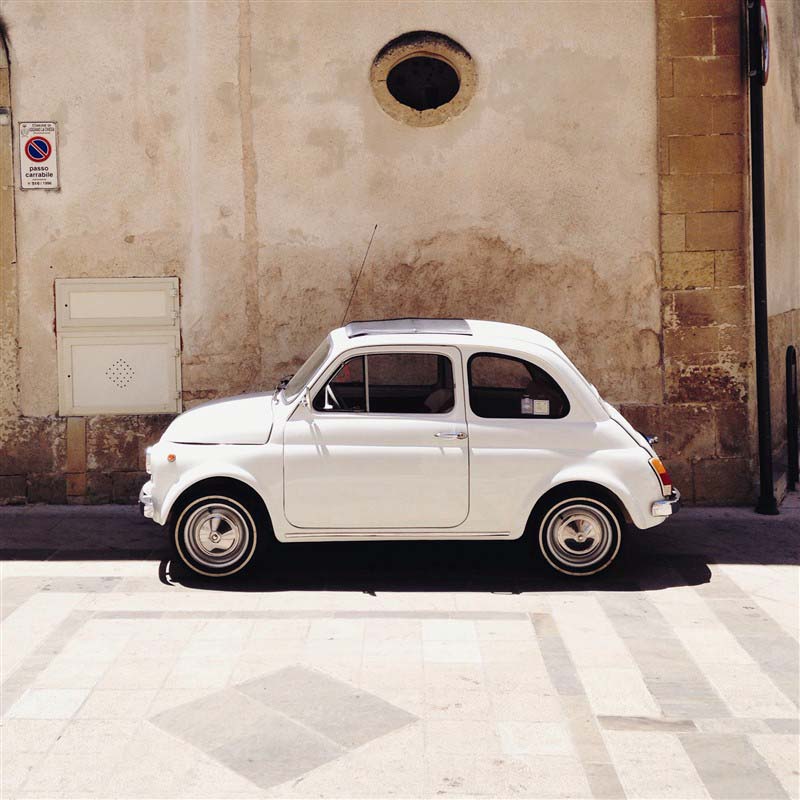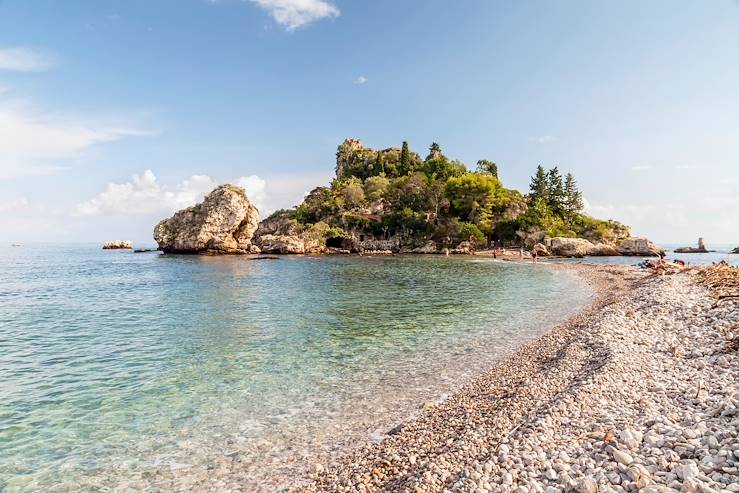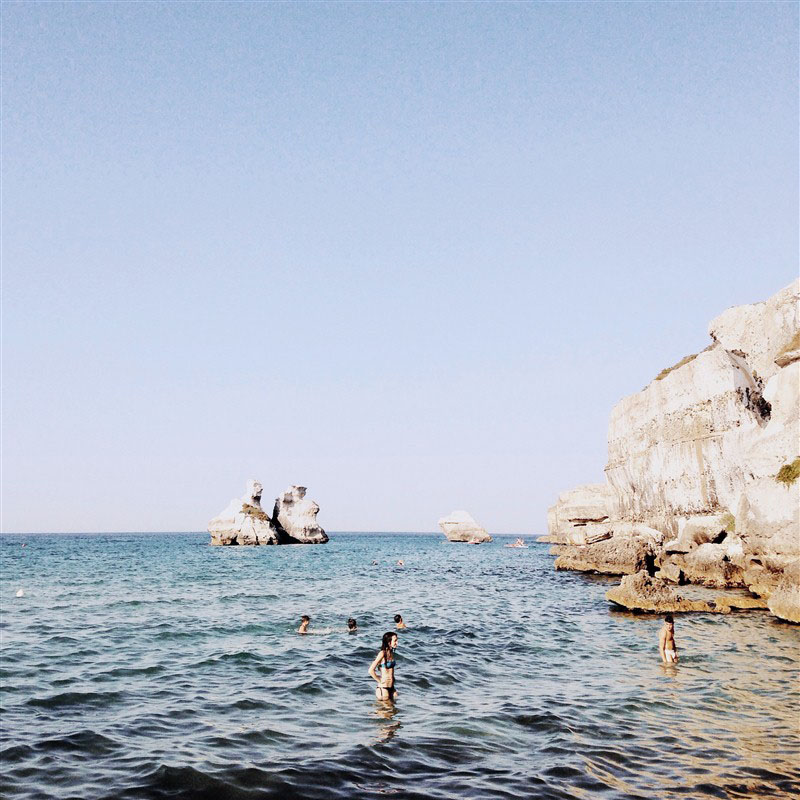 The Sicilian Coast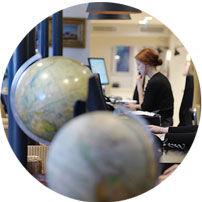 This trip takes you to eastern Sicily. Why? Firstly, because the east is amazing and the scenery is really the star of the show here. Think a kaleidoscope of blue hues, rugged coastline and, of course, the smoke-spewing icon of Mount Etna. You'll travel through the Baroque cities of
Syracuse
,
Ragusa
and Val di Noto. UNESCO has classified these as World Heritage sites. The ancient Greeks were mindful of building their temples in a suitable environment. Almost everywhere, ancient ruins show that Sicily was fit for the Gods. You'll experience these in a two-day journey. In complete freedom. Because contrary to the idealised image of a dark and tormented land, there's a sense of enjoyment in the Sicilian way of life.
You'll quickly adapt to their way and pace of life - and they are always happy to give travellers a warm welcome.


Your trip
we will organise your car hire. So you can go anywhere you want in the hinterland, or search for the most relaxing beaches. In Sicily, the words 'car' and 'freedom' will be music to your ears. Next stop is Ragusa, where you'll be staying in a hotel famed richly sophisticated design. And we really love your hotel Syracuse for its location and elegance, and the quality of the food. What's not to love? Finally, we love your hotel in Taormina, which is one of the most beautiful in Sicily and stayed in by the likes of Oscar Wilde and Truman Capote. A private guide awaits you in Syracuse and Taormina. If you also want a guide in Noto (or were tempted by a cruise at dusk around Ortygia, the old Syracuse), just let us know. Your guides will give you a really in-depth insight into these places. In case a setback or a change of plans occurs along the way, you'll be equipped with the contact details of our local Concierge.


Route
Everything is 100% tailored to you
DAY 1
Flight to Catania - Ragusa
Pick up your hire car and head to Ragusa. Spend two nights in Val di Noto, slightly to the south. The buildings of the former house of the Order of St. John, which were later used as a noble residence, have been restored to their former glory. The surrounding grey-green of the olive trees contrasts with the deep blue sky. The rooms are warm, decorated in classic rustic Sicilian style. Moments spent by the fire may convince you to settle permanently in the countryside. The restaurant serves a refined cuisine that infuses local history into its dishes, with vegetables from the organic vegetable garden and the very best regional produce. There is also a pool and a spa.
The Great Earthquake of 1693 destroyed everyone and divided the Ragusans like it did the ground. The big question: should they rebuild the city or go elsewhere? Some added Baroque touches to a medieval base - this happened in Ragusa Ibla, which is known for the Duomo of San Giorgio (18th century), a noble church upon which a large, neoclassical dome was added in the following century, and the Chiesa del Purgatorio, with its simple elegance (1740-1787). Others built a new town a little higher, Ragusa Superiore, where the Latin Cross of the San Giovanni Battista Cathedral (18th century) exhibits symbols of the Counter Reformation in a modern urban setting. Beautiful palaces surround these large religious buildings. As you walk, you'll go wherever the sites and light takes you. The city's cuisine is renowned; jellied pork (gelatina di maiale) and blancmange never go out of style.
Now it's off to Syracuse. Two-night stay on the island of Ortygia, the centre of the old city. The hotel is located on the waterfront in two beautiful 18th century mansions. The decoration is pared back and elegant, highlighting the architecture of the buildings. There's no unnecessary flamboyancy, just delicate patina, discreet netting, and gentle shades of white, blue, light grey and cream. The rooms have retained their original dimensions and open either to the sea via a lovely balcony or to the beautiful facades of the street. The bathrooms are decorated with antique tiles. In the restaurant, the chef showcases ingredients provided by local farms and fisheries, depending on the season.
Included the itinerary - A private tour of Syracuse. Spend four hours in the company of a private guide to go out and explore the ancient heritage. You'll see, for example, the Basilica Santuario Madonna delle Lacrime, built in 1953. You also have to see the great Greek theatre dating back to the third century BC, which is a UNESCO World Heritage site, the 18th-century cathedral, which is also a World Heritage site, and the Beneventano del Bosco Palace, 1779-1788, which is of Syracuse Baroque style. The Ortygia market will surprise you with its geometric arrangement stalls; the meticulous merchandising beautifully showcases fruits and vegetables, fish and meat. As you walk around, sample local classics like Bronte pistachios, almond milk, marzipan and orange salad.
Option - Private tour of Noto; Ortygia island.

DAY 5
Syracuse - Taormina
You'll then head to Taormina. You'll spend two nights close to the Greek theatre. The hotel has particularly stunning views of the sea and Mount Etna. The hotel, which first opened its doors in 1873, has earned itself a reputation for excellence over the centuries, and for good reason. The decor is classic Sicilian and the rooms are exquisite. The restaurant staff harvest herbs and citrus fruit from the beautiful gardens, meaning the cuisine is fresh and seasonal. There's a pool, spa and gym to help with some serious R&R.
Included in the itinerary - A private tour of Taormina. Taormina is still an ancient city with its narrow streets, nooks and crannies, small squares, courtyards and gardens. The sites suggested in travel guides really only give a very superficial introduction to this city. It takes a little exploring to discover the most beautiful parts, the most beautiful vantage points. Since this takes a little while and we don't have too much time, it may be wise to be accompanied by someone with local knowledge for a couple of hours and who speaks your language. They can discuss your desires, expectations and possibilities, and tailor the tour accordingly.
DAY 7
Taormina - Catania - return flight
Return the car to Catania airport. Return flight.
A la carte
Private tour of Noto
Every cloud has a silver lining. The earthquake that destroyed Noto Antica in the late 17th century enabled it to be rebuilt in the most up-to-date style of its time: Baroque. As you walk around the city from church to palace and from convent to theatre, you'll be amazed by the diversity of buildings on display. Seven other cities in the Val di Noto suffered the same fate as Noto Antica with the 17th century earthquake. All eight are listed as heritage sites. Visit the site with a guide.
Option - Three hour tour, departing from Syracuse


Ortygia, Syracuse
Like all cities facing the sea, Syracuse looks its most beautiful from the water. This especially applies to Ortygia, its historical centre. You'll embark on a cruise at dusk, just as the houses switch on their lights. The royal blue of the sky, the white stone of the buildings and the dots of bright lights make for a beautiful view. The sea breeze, an aperitif and a Sicilian meal served on board make this one of our favourite experiences in this area.
Optional - Dinner
A Rough Idea of Price
Dependent on season, accommodation and activities
The estimated cost for this trip is £2,800 to £3,300 per person. This trip is tailor-made to your exact specifications so prices will fluctuate. The cost varies according to several factors, including the level of service, duration of the trip and how far in advance you book. The final cost will vary depending on several factors, including the level of service, length of trip and advance booking time. The exact price will be provided on your personalised quote. The average cost for this trip is £2900 per person.
Return flight to Catania
Airline taxes and fuel surcharge
One checked bag per person
Our app, loaded with your itinerary, hotel details and recommended places to visit
Car hire for seven days
Two-night stay in Ragusa in a double room with breakfast
Two-night stay in Syracuse in a double room with breakfast
A private guide for four hours
Two-night stay in Taormina in a double room with breakfast
A private guide for two hours
Our on-site Concierge service
A few of the benefits of travelling with us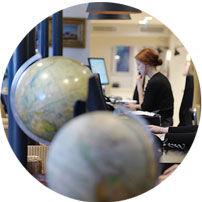 Get in touch
Our experts have the inside track on the destinations they sell and will tailor-make a holiday to your unique requirements.
Contact one of our Italy specialists