Itinerary Highlights
Relaxing train travel through French and Italian countryside, with lovely views of the Alps
Private walking tour of Lecce
Explore hidden magical sea caves around the Salento coast
Eat out in the region of Italy most renowned for food (which is saying something)
This itinerary can be done entirely by train
Contact one of our Italy specialists + 44 (0) 20 3958 6120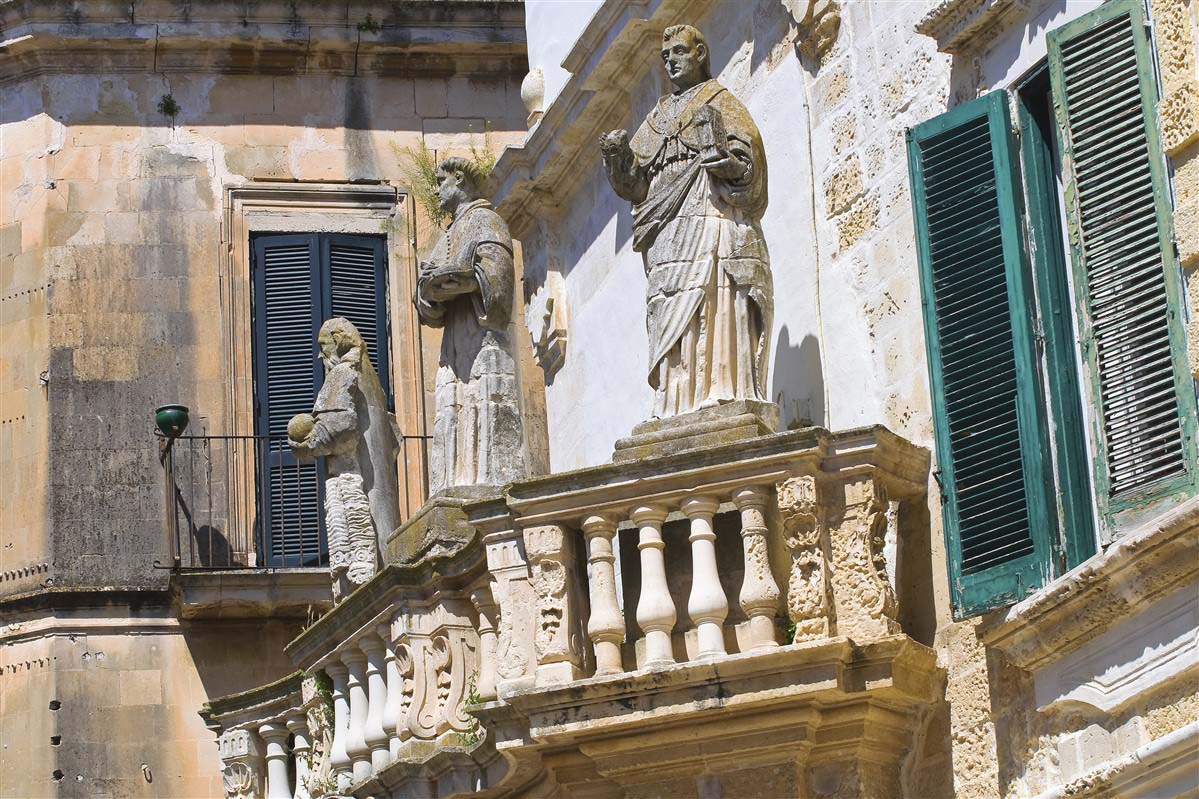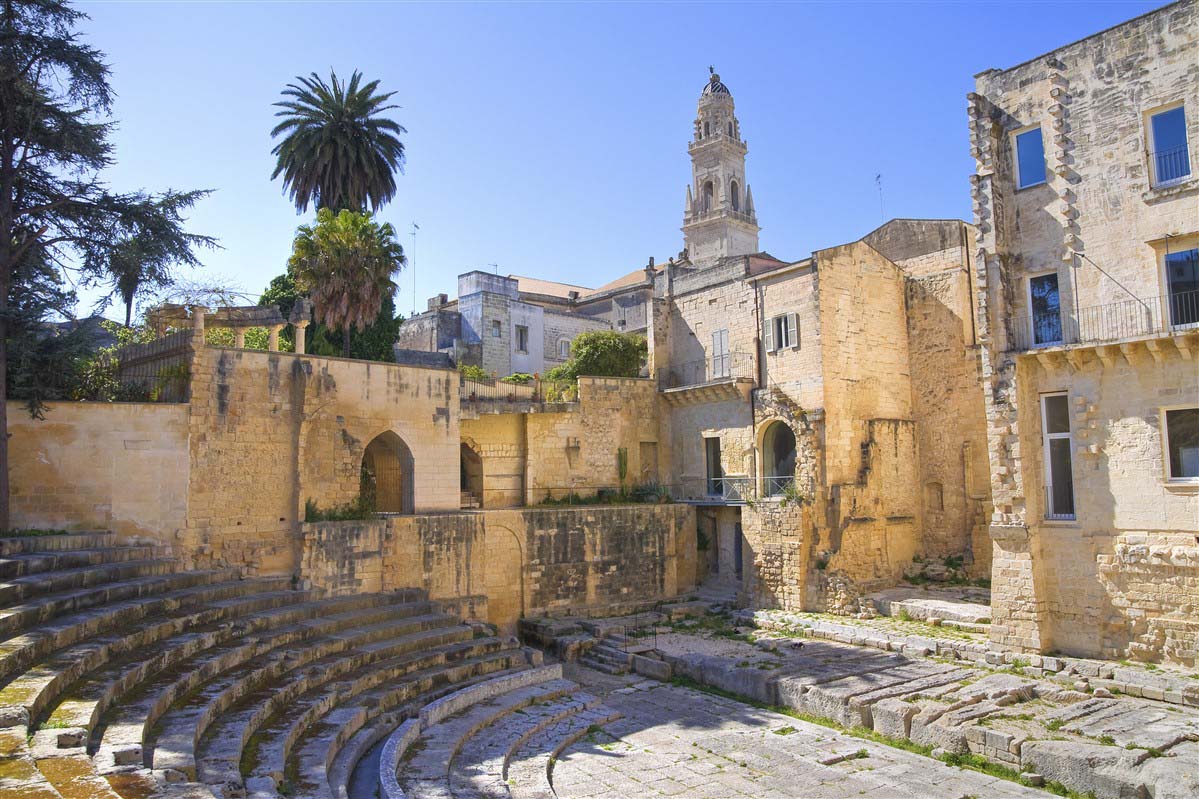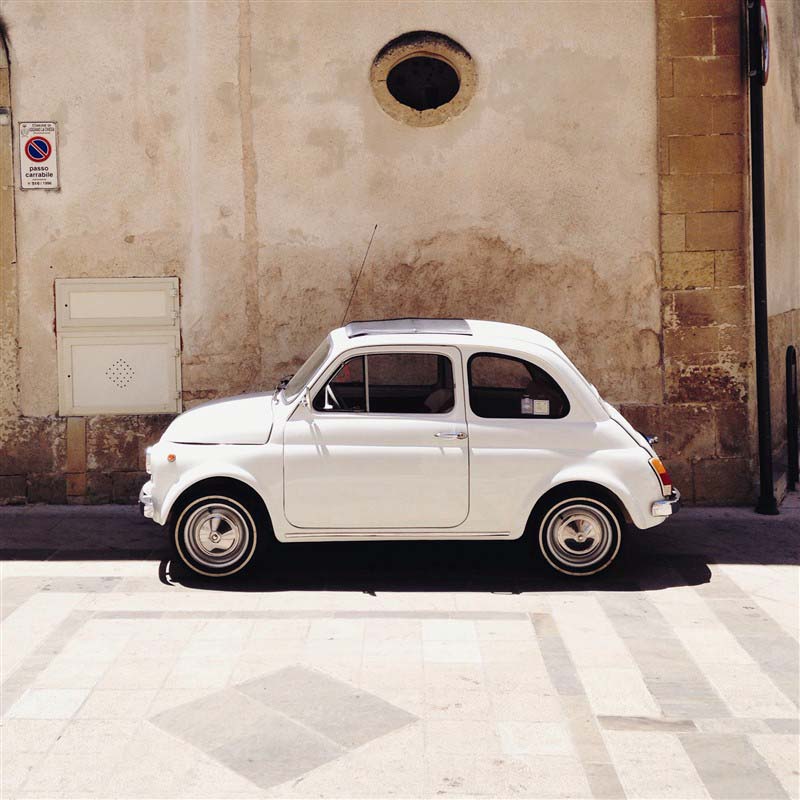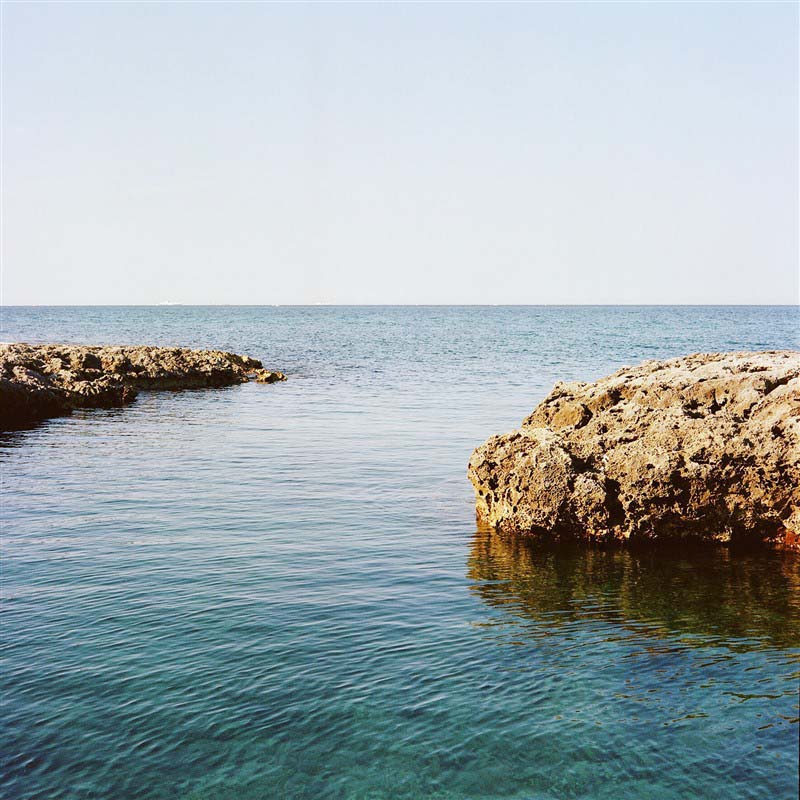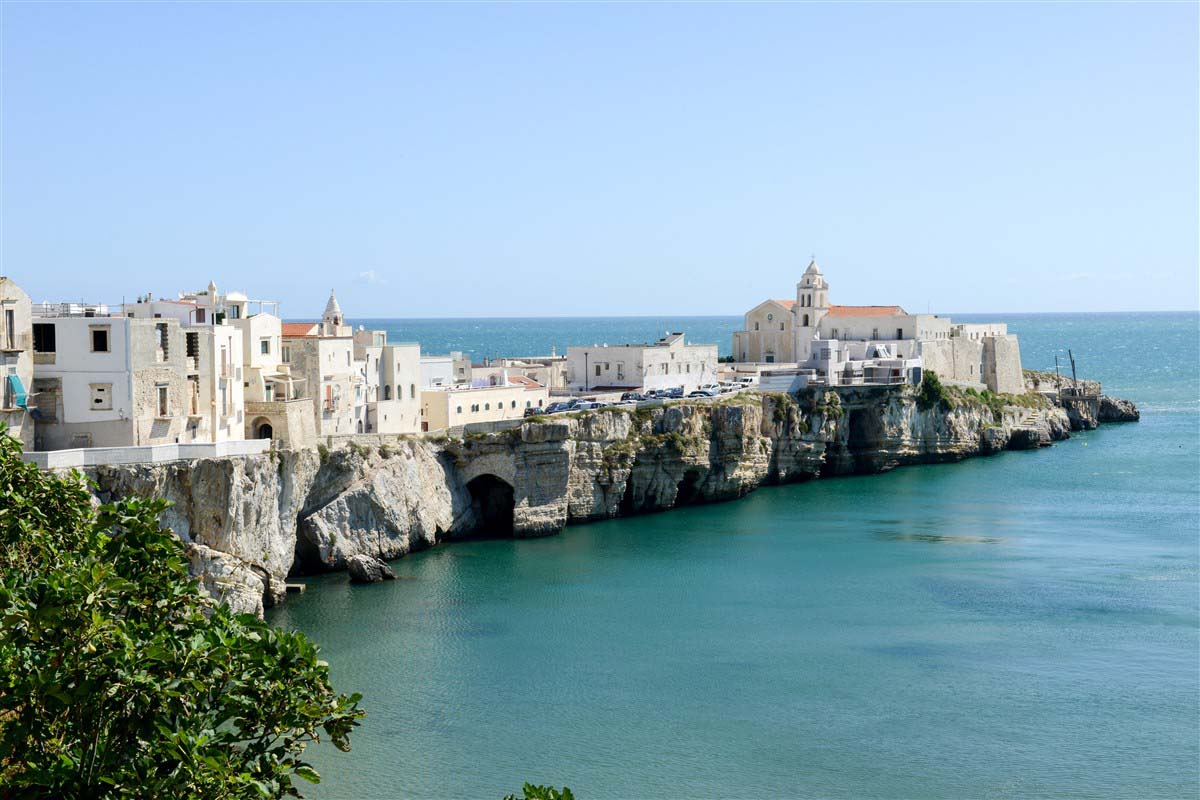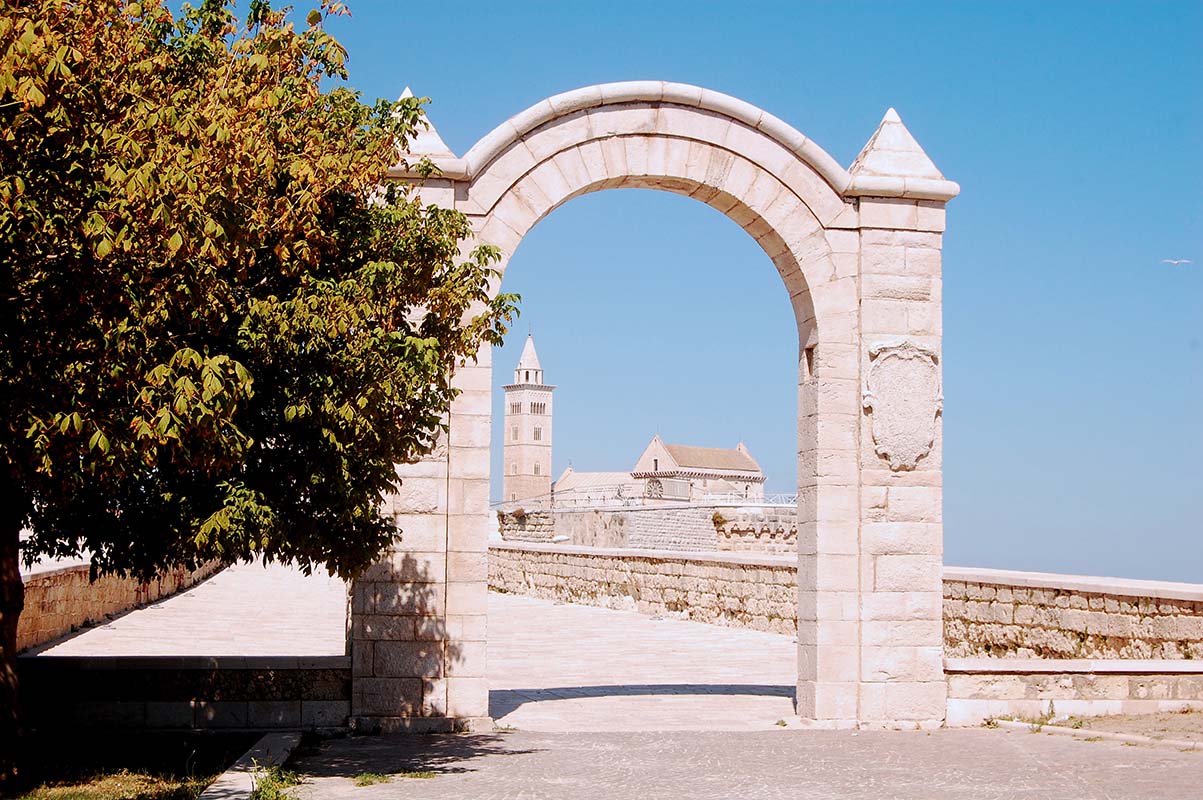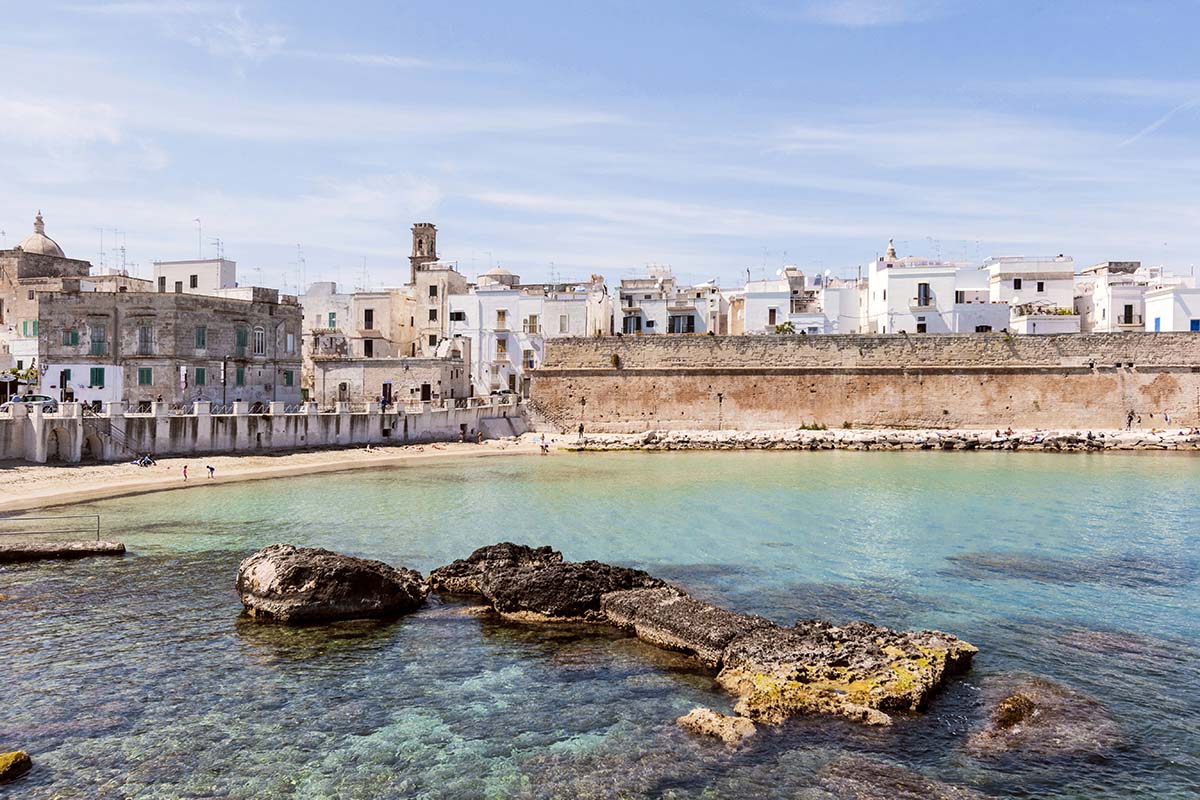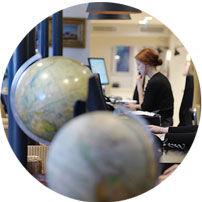 With a night's stay in Milan on both your outward and return journey, and four nights in the sunny southern city of Lecce, this seven-day London to Puglia by train trip blends culture and RandR in a part of Italy renowned for fabulous food and beautiful beaches.
Route
Everything is 100% tailored to you
Get ready to set off on your six-day eco-friendly train itinerary to the sunny southerly Italian city of Lecce, in Puglia. Today you will be travelling for just over 12-hours, so kick back with a gripping book while you coast across Europe, from London to Milan. The first leg of your trip is the speedy two-and-a-half hour Eurostar train from London's St Pancras to the Gare du Nord in Paris. From here it's an easy seven-minute ride on the RER - the Parisian metro - to Gare de Lyon (two stops on the Line D), where the next part of your adventure begins. You have enough time here to savour a Parisian lunch (we can recommend a bistro by the station) before boarding your next train.
Paris to Milan on the Train à Grande Vitesse (TGV) will take a little over eight-hours, via Turin. The journey lives up to its grande vitesse name, speeding at nearly 190mph until Lyon, before travelling at a more sedate pace through the foothills of the Alps and a tunnel into Italy and on to Turin and then Milan.
After checking into your peaceful, luxury hotel in central Milan this evening, have a comfortable night's sleep before you embark on the next leg of your journey tomorrow.
After breakfast this morning you will travel a further nine hours down to your main destination, Lecce, where you will be staying for four nights. Your journey is on the direct Frecciabianca train service, which will see you skipping across the idyllic Italian countryside, passing vineyards, olive groves, medieval villages and woodlands on your journey down the east coast. When you arrive in Lecce, make yourself at home in your chic, spacious hotel room, before making your way down to the hotel's restaurant for a rich Puglian dinner. Italians generally consider Puglian food the best in the country, which is saying something. Dine al fresco amid the olive and orange trees in the hotel's walled garden, enjoying Puglian classics.
DAY 3
Lecce's luscious history
After a leisurely breakfast in the fruit-filled garden, get ready to stretch your legs on a fantastic three-hour private walking tour. At the core of the city sits its main square, Piazza Sant'Oronzo, home to a Roman era amphitheatre. The theatre, which once held a staggering 25,000 people, is only half exposed as so many other buildings were built on top of it across the centuries. Sitting on top of the hidden part of the amphitheatre is the Church of Santa Maria della Grazia, built in the late 16th century.
After admiring the sites from the streets, delve into the Palazzo Taurino and underground museum - housed in a former synagogue - showcasing the Jewish history of medieval Lecce. Your guide will teach you about the history of this rustic city, before treating you to the famous pasticiotto leccese; custard-filled pastries, first created here, in Lecce, in 1745, and as delicious today as ever.
Our Concierge can recommend and reserve a table in one of the city's finest restaurants.
Today is free for you to spend as you wish. You may want to relax at the hotel, taking time to enjoy the charming gardens or having a dip in the outdoor pool. Staying local, take another whirl around the extremely photogenic city of Lecce, brimming with secret doorways hidden down narrow streets of golden sandstone; it is the ideal place for a laid-back passeggiata (evening stroll). As the evening draws closer, savour an aperitivo in a quaint authentic bar. For those looking to explore further afield, venture further around the Puglia region to Galatina, Gallipoli and Santa Maria di Leuca to enjoy gothic churches, blissful beaches with crystal clear waters, a historic lighthouse and picturesque views. Connoisseurs must also visit Nardo to sample some divine Primitivo wine, and we can recommend a suitable itinerary to make the most of today according to your specific interests.
DAY 5
Sea Caves of Santa Maria de Leuca
Today you will explore the hidden marvels along the coast of Salento; the Sea Caves of Santa Maria de Leuca. The south of Italy boasts fabulous landscapes and lush vegetation on land, but this intimate boat tour will take you on a magical four-hour journey around the rocky shore, exploring the mystical scenes kept secret by the sea. Admire the beauty of these caves as your guide takes you inside, showcasing awe-inspiring blue and emerald colours as rays from the sun bounce from crystal-clear waters to the edges of the petrous walls. Lose yourself inside Grotta della Cattedrale, a cave with walls nearly 200ft tall, and then bathe in the warm waters within Grotta del Laghetto.
Today you'll kick off from the heel of Italy's boot and travel back up to Milan. The journey will take approximately nine-and-a-half hours, ushering you into Milan in time for supper in this most stylish city. As ever, ask our clued-up local Concierge for advice on where to eat, and to book a table. If you're an early bird, take the 7am train arriving in Milan in the late afternoon; this will give you time to explore Milan a little more. Or, choose to have a lay-in, take a leisurely breakfast, and get the late morning train which will bring you into Milan at around eight in the evening, still allowing enough time to enjoy a delicious dinner and a negroni sbagliato (Milan's variation on the theme - with prosecco instead of gin) or two.
Today you will be venturing home, this journey will take approximately ten hours in total. Enjoy the trip through the foothills of the Alps in reverse, leaving Milan in the morning, and enjoying lunch on board. In the afternoon, transfer back across Paris on the RER before you board the speedier two-and-a-half hour Eurostar train from Paris to London, arriving back in the capital in the evening.
A Rough Idea of Price
Dependent on season, accommodation and activities
The estimated cost for this trip is £2,255 to £3,180 per person. The final cost of the trip depends on the way we tailor it especially for you. The final cost varies according to several factors, which include the level of service, length of trip and advance booking time. The exact price will be provided on your personalised quote. The average price for this trip is £2,650 per person.
A few of the benefits of travelling with us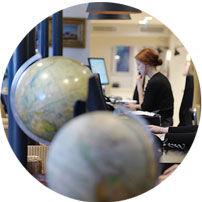 Get in touch
Our experts have the inside track on the destinations they sell and will tailor-make a holiday to your unique requirements.
Contact one of our Italy specialists