Itinerary Highlights
Experience the Hindu holy city of Varanasi
Soak in the peace and fresh air of Bhutan and fill your days here with hiking, archery and monastery visits
Enjoy game drives in Ranthambore National Park, trying to spot the elusive tiger
Relax and switch off at the end of your holiday with a stay in the Aravalli Hills close to the romantic Rajasthani city of Udaipur
Contact one of our India specialists + 44 (0) 20 3958 6120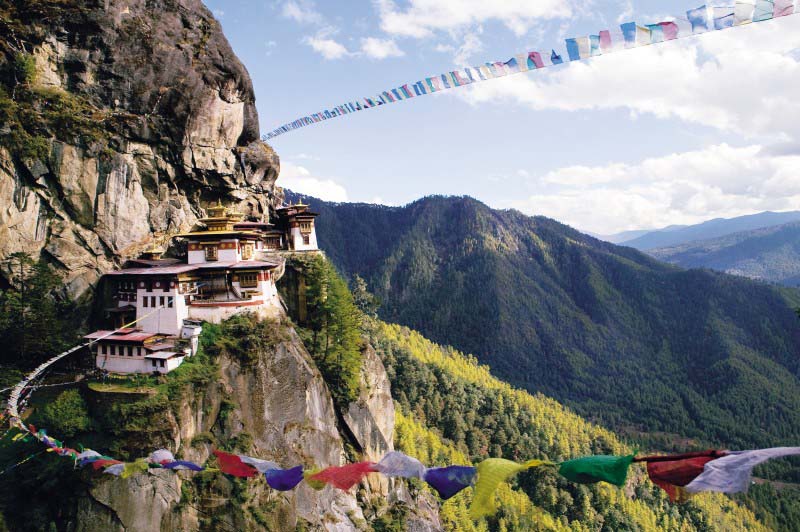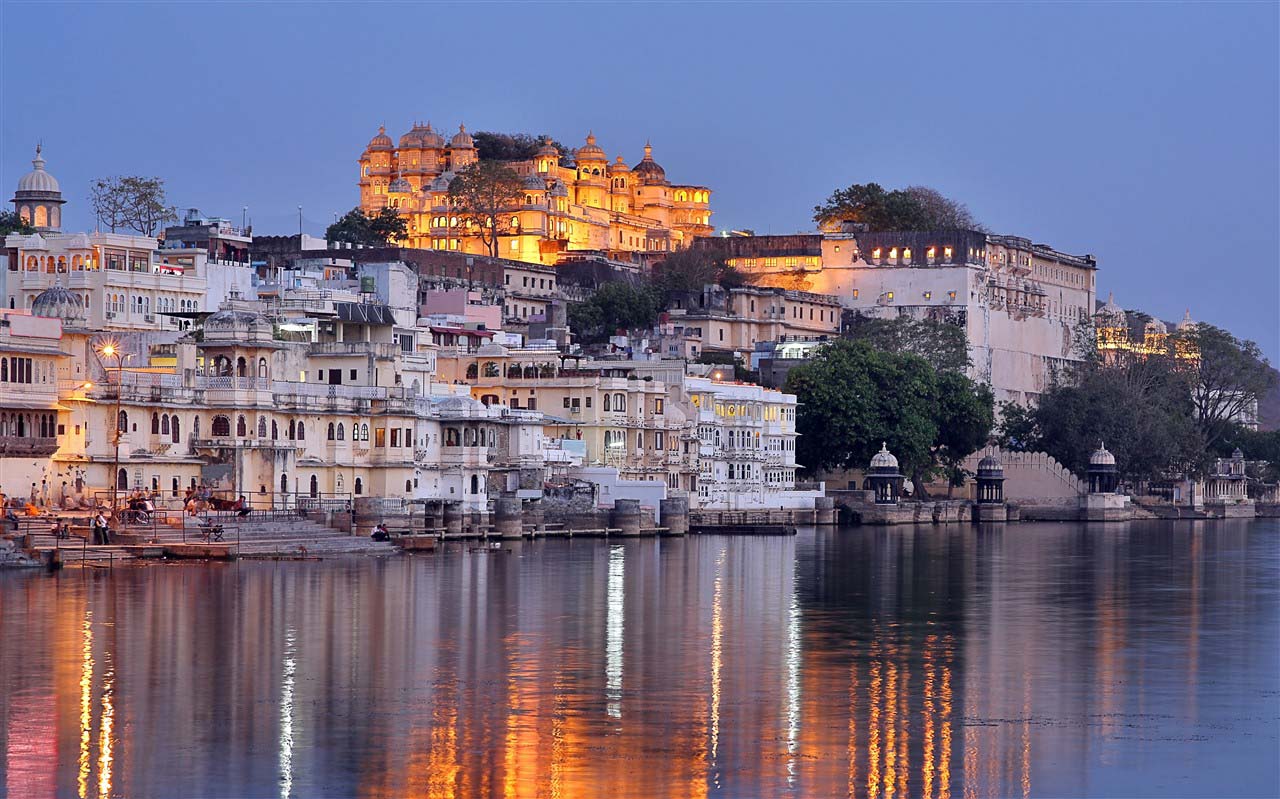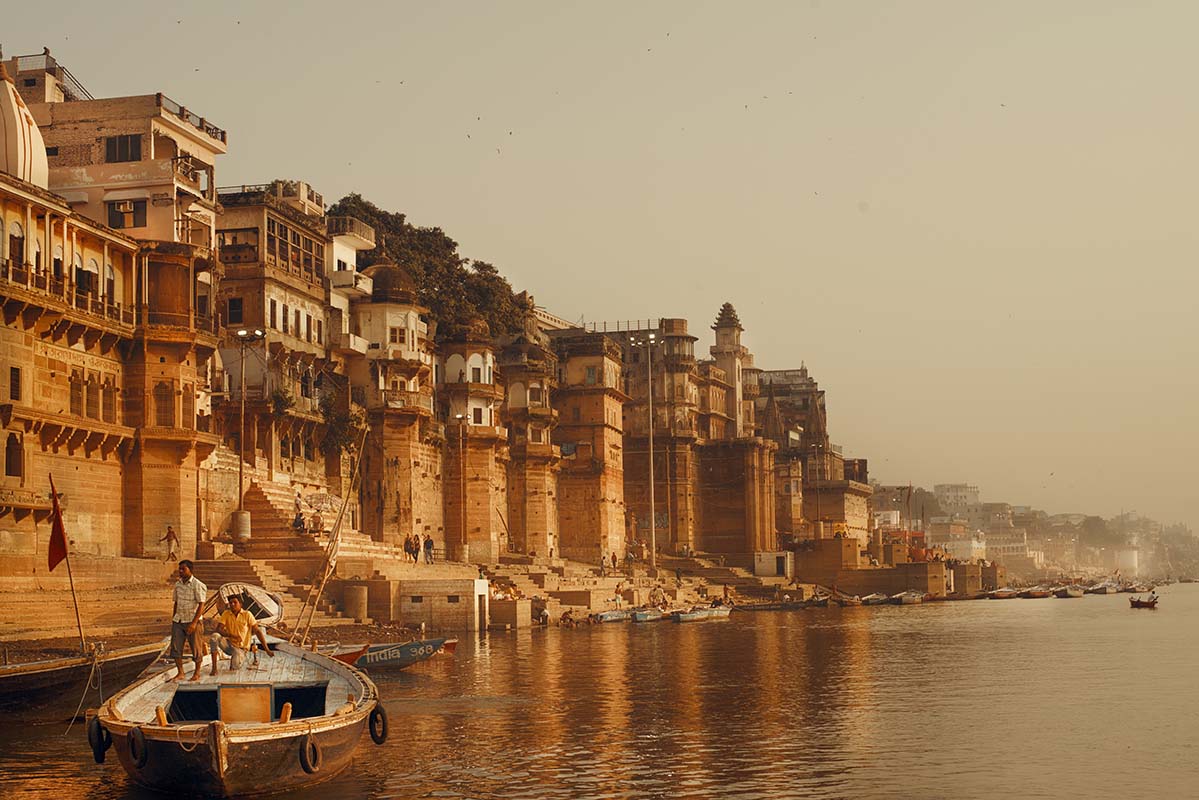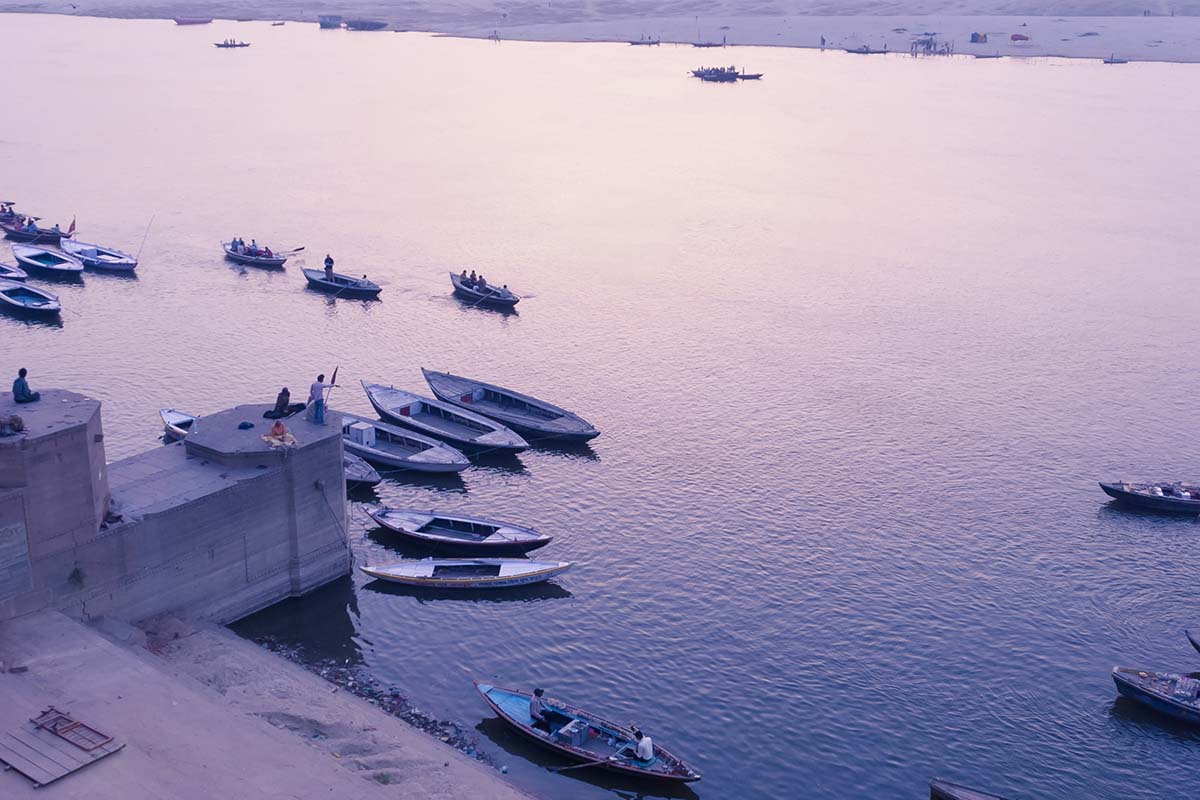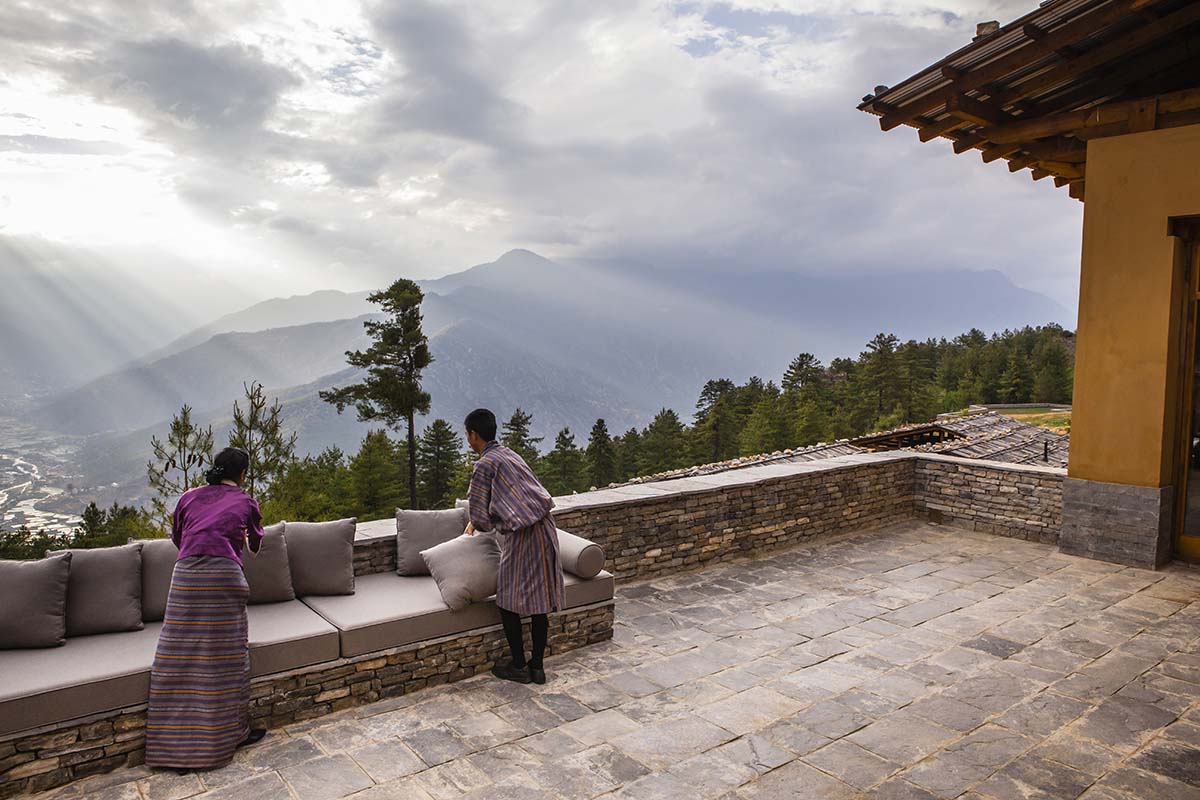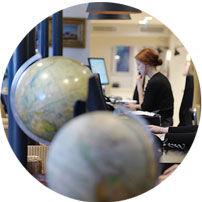 This one-month sabbatical in India and Bhutan sees you explore the culturally rich cities of Varanasi and Calcutta and unspoilt Bhutan. Experience boat rides, private guiding, wildlife safaris, archery lessons and stunning hikes in Bhutan. This itinerary has a wonderful mix of activities which will leave you with lasting memories.
Route
Everything is 100% tailored to you
DAYS 1 to 4
Culture and Spirituality in Varanasi
Your cultural adventure starts with three nights in the colourful and chaotic holy city of Varanasi. Varanasi is one of the world's oldest continually inhabited cities and a place where the rituals of life and death take place in public view. Spend your days here with a knowledgeable guide who can enlighten you on this fascinating city, generally acknowledged as the capital of Hinduism. Take an early morning boat ride, explore the old city, witness a sacred Aarti Ceremony and visit the sacred Buddhist site of Sarnath. Having explored Varanasi take a morning flight to Calcutta, where we have organised a stay at a wonderful boutique property in the heart of historic city. This is followed with an early morning flight to Paro in Bhutan.
DAYS 5 to 8
First Taste of Unspoilt Bhutan
Start the next leg of your India and Bhutan sabbatical in Paro, where you can spend your first day relaxing and exploring with your private guide. Our guides in Bhutan are incredibly flexible and so they will tailor your time to suit your interests and energy levels. Activities could include anything from visiting the fortress-like monastery of Zurig Dzong to the traditional covered bridge Nyamai Zam. To cover more ground in Bhutan, take a flight from Paro to Bumthang. This is a stunning valley and we would recommend three nights to explore this area with your guide, predominantly on foot. While in this area a must is to visit the Wangdichholing Palace, built in 1857 as Bhutan's first palace and home to their first king.
DAYS 9 to 11
Spectacular Views and Hiking in Gangtey
A wonderful way to explore Bhutan is travelling by car and it is a fantastic way to soak in some of the landscapes. From Bumthang to Gangtey it is a five-hour drive, however on route we would recommend a stop at the stunning Trongsa Dzong, the ancestral home of Bhutan's monarch. Your next few days will be spent exploring Gangtey, this region offers excellent hiking trails. Depending on the time of year activities could include visiting the crane visitor centre to watch the migrated annual black-necked cranes, climbing through dense forest and enjoying the dramatic backdrop of the Black Mountains.
DAYS 12 to 15
Exploring Punakha and Paro
From Gangtey to Punakha it is just a three-hour drive and you can easily spend two full days here. Visit Chorten Ningpo, Sangchhen Dorji Lhuendrup Nunnery, which is home to one of the biggest bronze statues of Avalokiteshvara (a celebrated bodhisattva, or one in the further stages of enlightenment); or Nobgang monastery and hike to Punakha Dzong. Punakha was strategically built at the confluence of the mighty Phochu and Mochu Rivers in Punakha and so your final night in this area will be spent camping overnight close to the confluence of these rivers. A highlight of any trip to Bhutan is going over the Dochu La Pass and from here the views of the Himalayan mountain range are spectacular. On your drive to Paro there will be chance to stop at various viewpoints on route. End the Bhutan sabbatical section in Paro where we would recommend trying your hand at the national sport of archery, having a cycling tour to explore the surrounding areas of Paro and hiking to the iconic Tiger's Nest Monastery, sure to be the high point to any adventure to Bhutan.
DAYS 16 to 18
Exploring the Hustle and Bustle of Delhi and Agra
Having come to the end of your Bhutanese adventure take the direct flight from Paro to Delhi. India's capital and political hub has something for everyone, and you will have a full day with a guide to explore both Old Delhi and New Delhi. You will witness the hustle and bustle of thronged bazaars where you will experience the full sights, sounds and aromas so suggestive of the Indian subcontinent. Depending on your preference from Delhi to Agra it is either a four-hour drive or a train ride away. Despite having just a night here this will give you ample time to explore the Agra Fort, Itimad-ud-Daula and of course the magnificent marble splendour of the Taj Mahal.
DAYS 19 to 21
Wildlife in Ranthambore National Park
On your way from Agra to Ranthambore you will stop at the deserted city of Fatehpur Sikri to break up the journey, in total the drive will take around six hours including this stop. Spend the next few days in south-eastern Rajasthan in Ranthambore National Park, named after one of India's largest and most beautiful forts, which stands majestically in the heart of the jungle. For your next few days enjoy early morning and afternoon game drives on a shared basis with your naturalist guide. Animals in this area include leopards, caracals, civet cats, jungle cats, sloth bears, hyenas, wild boars, deers, antelopes, monkeys, marsh crocodiles and of course Bengal tigers. Ranthambore National Park is also home to over 350 species of birds, including a large variety of migrants, so it is an ornithologist's paradise.
DAYS 22 to 24
Jaipur - the Pink City of India
After a final game drive and breakfast, you will be transferred to the city of Jaipur which will take around four hours. Jaipur is also known as the Pink City and is brimming with distinctive landmarks. From the 18th century City Palace and Hawa Mahal (Palace of the Winds) to the fascinating medieval observatory of Jantar Mantar and the Amber Fort nearby, Jaipur has something for everyone, not to mention markets galore. With a few nights here, we will make sure that you get a chance to explore all of these.
Another of our favourite activities is just a short drive away in the forested hills and verdant valleys of the ancient Aravalli Mountains. Here you will have the chance to meet and walk with elephants before a delicious meal in this stunning setting.
DAYS 25 to 29
The City of Lakes
A long drive today will take you from Jaipur to Udaipur. Although it's six hours in the car, you will have a packed lunch on the way, and you can of course stop as much as you would like to in beautiful scenery en route. Stay in a beautiful property an hour away from the main city in an 18th century palace situated amidst the Aravalli Hills. While staying in this idyllic location your guide will take you on a full day tour of Udaipur city with a private exclusive boat ride on Lake Pichola, the rest of your time will be spent at leisure. Possible activities include relaxing by the wonderful pool, going shopping in Udaipur or going for walks in the surrounding countryside.
Soak up every inch of culture as your India and Bhutan sabbatical comes to an end.
A Rough Idea of Price
Dependent on season, accommodation and activities
The cost for this trip is from £19,700 per person. The final cost of the trip depends on the way we tailor it especially for you. The final cost varies according to several factors, which include the level of service, length of trip and advance booking time. The exact price will be provided on your personalised quote.
A few of the benefits of travelling with us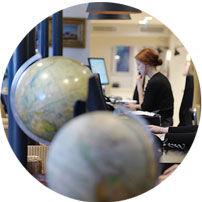 Get in touch
Our experts have the inside track on the destinations they sell and will tailor-make a holiday to your unique requirements.
Contact one of our India specialists