Itinerary Highlights
Taste your way around some of New Orleans' finest food, from gumbo to beignets
Listen to the sounds of the South from jazz and blues, to rock'n'roll
Enjoy a guided tour of New Orleans travelling from Preservation Hall to Congo Square, to understand more about the city's many musical styles
Drive to Natchez, Mississippi and marvel at the enormous plantation houses, keeping an eye out for cowboys and their steeds
Hit the road taking Route 55, to another city with a strong musical heritage, Memphis
Take some time to visit the National Civil Rights Museum, learning about The South's complex racial history
Enjoy delicious food and historical musical moments in Nashville
Find the perfect balance between relaxing and staying active in the fresh air of the Great Smoky Mountains, with spa treatments, hiking and fly fishing
Contact one of our USA specialists + 44 (0) 20 3958 6120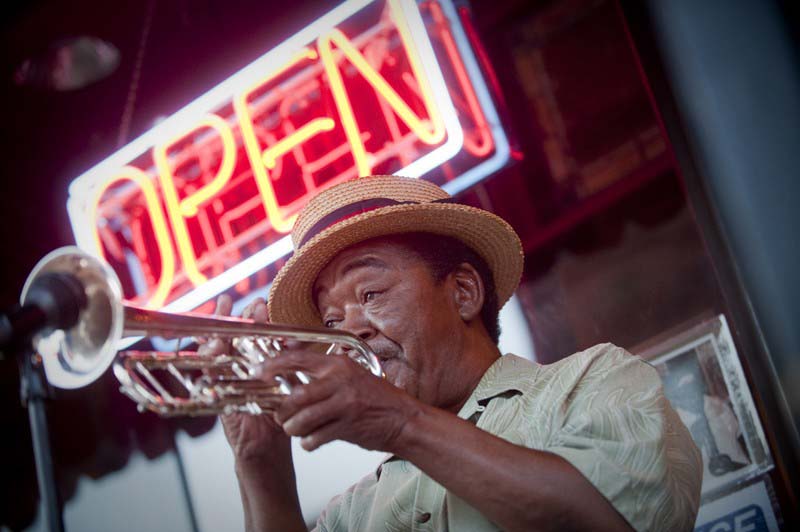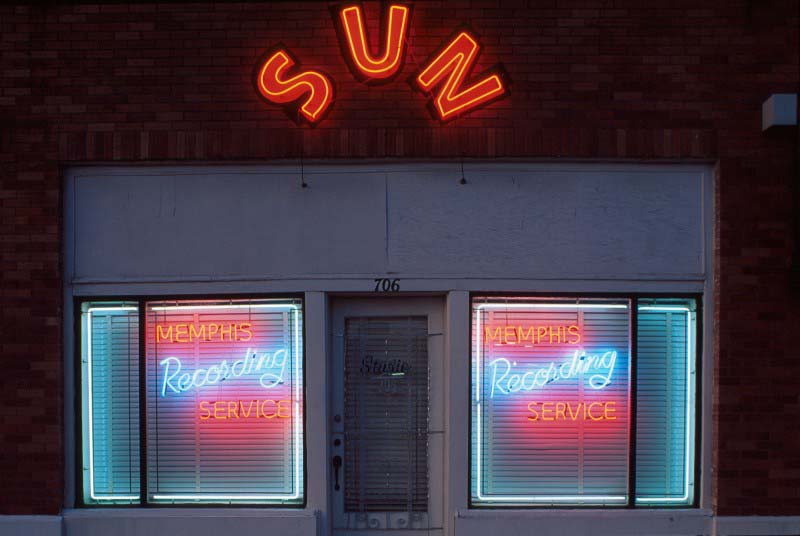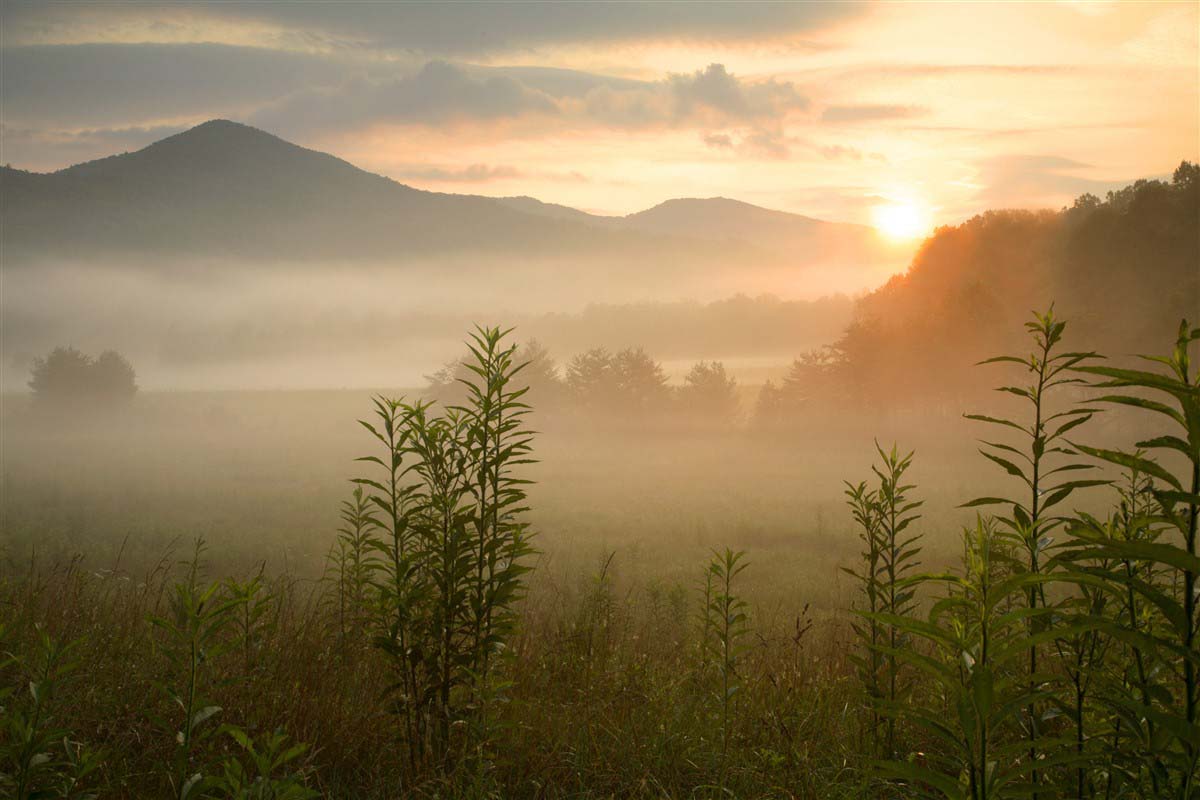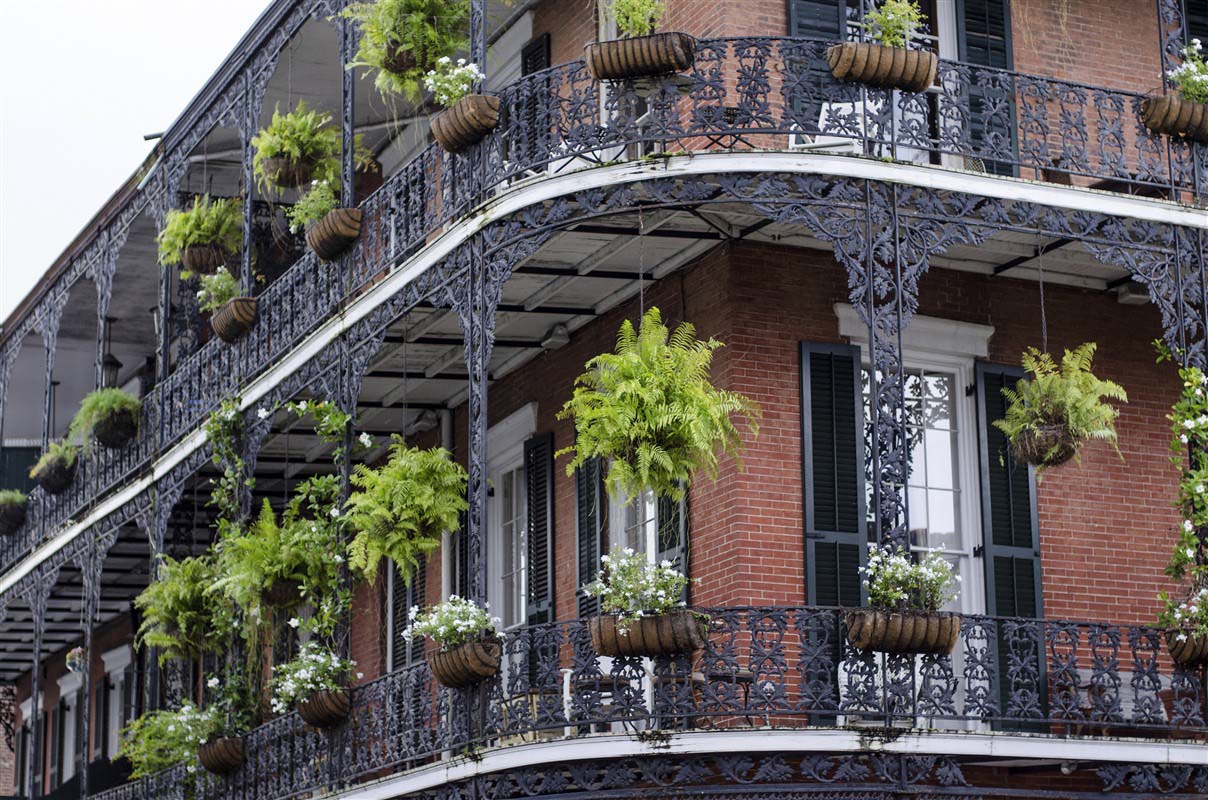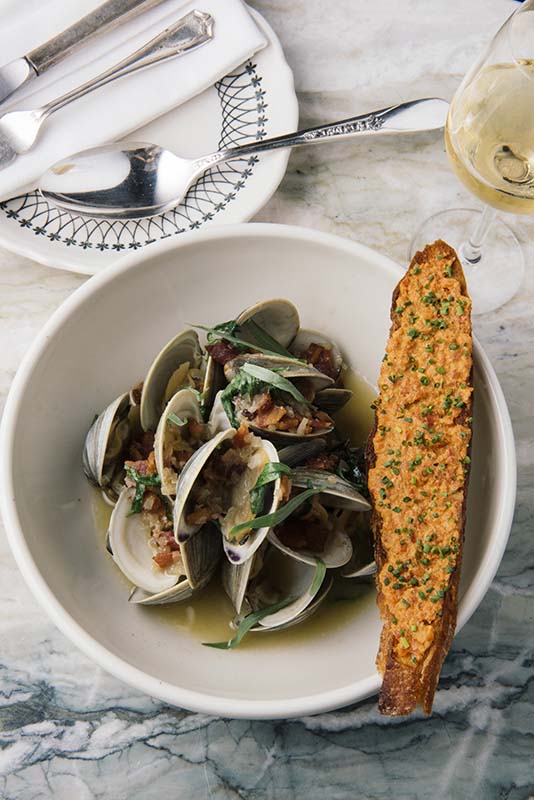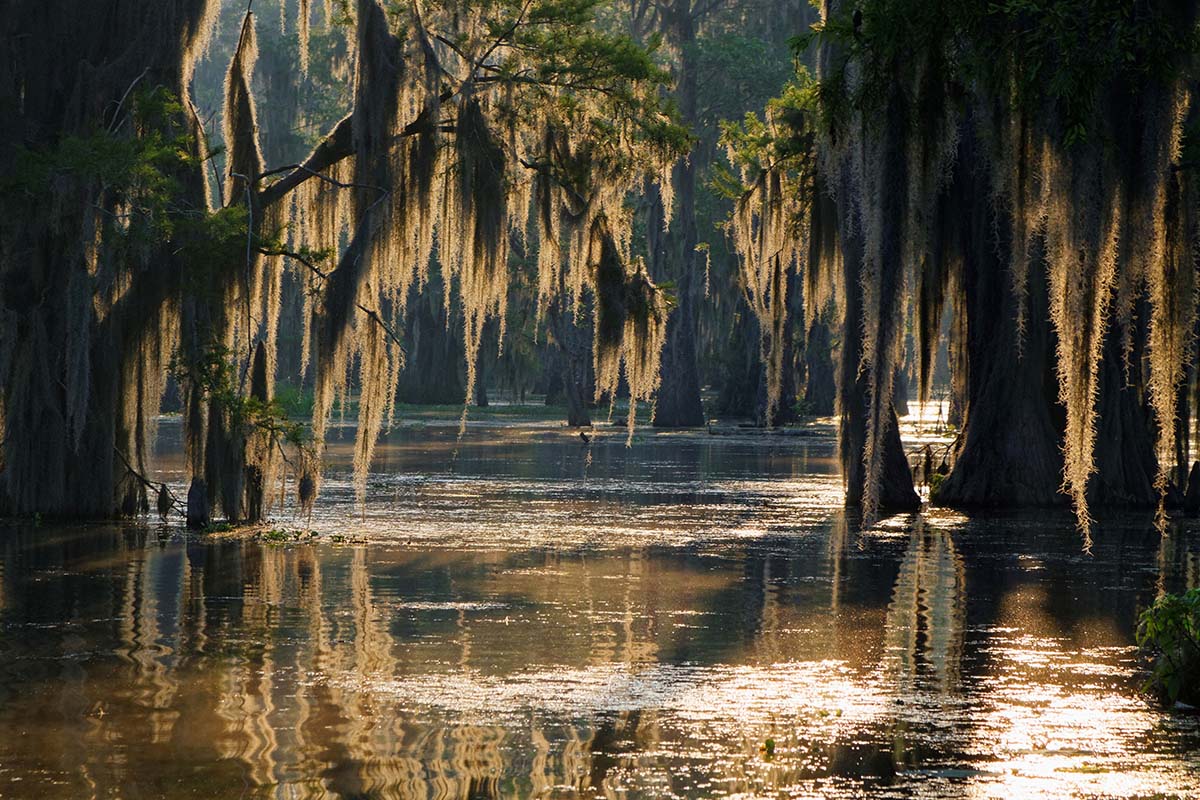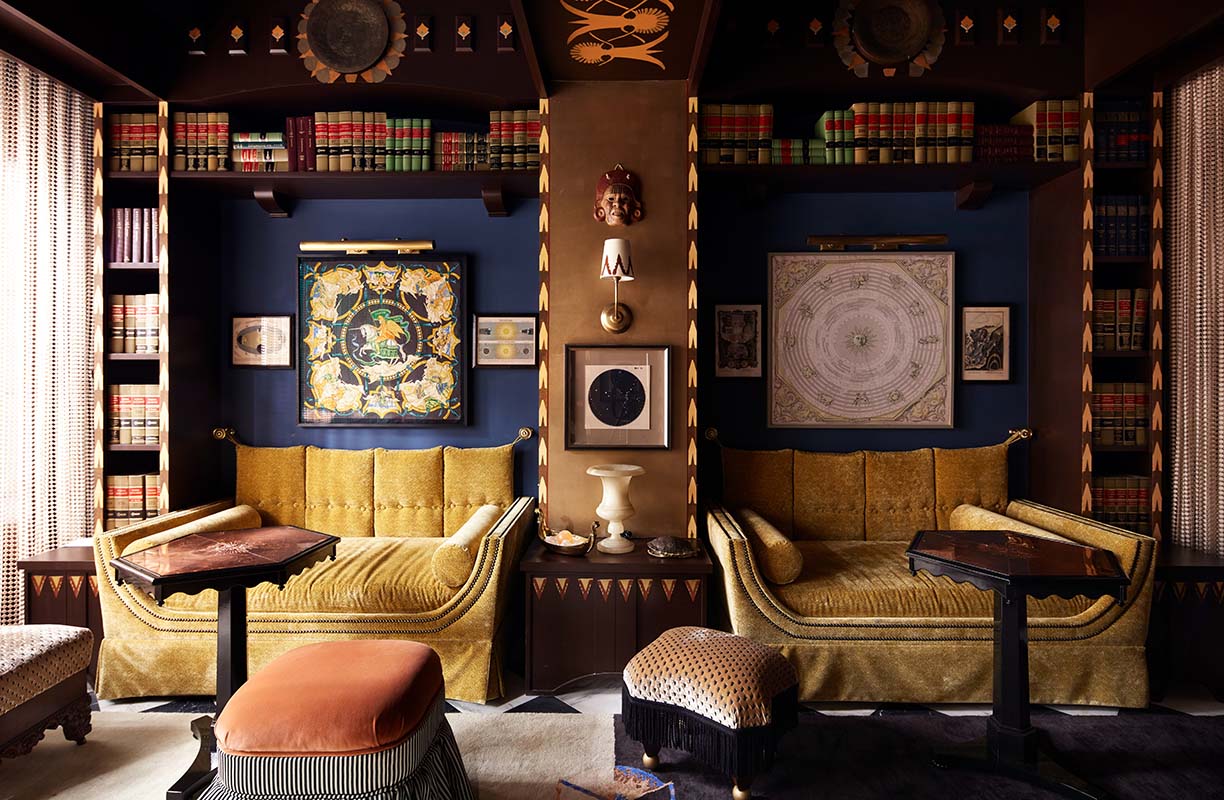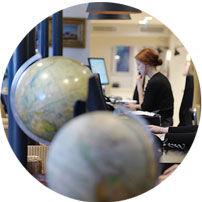 Cajun cuisine, the blues, jazz, swamps, alligators, The King ™, cotton farms and the Great Smoky Mountains. Where else but the great American Deep South? A thick slab of southern American culture awaits those who embark on this fantastic two week tour of New Orleans, Memphis, Nashville and beyond.
Route
Everything is 100% tailored to you
This afternoon you will fly direct to New Orleans. The flight takes ten hours and you will land in the evening at the immensely coolly named Louis Armstrong New Orleans International. Take a taxi the 20 or so minutes into downtown in time to check in at your hotel.
We always recommend hitting the ground running as the best way to combat jet lag and there's no better town to paint red than the Big Easy. Our detailed dossier will help you choose where best to eat, drink and be merry in this most fun of cities.
We suspect it might be a late start today so we'll keep it gentle. Ideally you'll have surfaced by late morning and we recommend on at least one of your days in New Orleans having lunch at the institution that is Galatoire's, an institution on Bourbon Street in the French Quarter since 1905. They don't take reservations, so get there brunch early in order to get in by lunch where you can settle in to a dining room buzzing with tuxedo-clad waiters, ceiling fans and huge mirrors designed for perfect people spotting as the South's power players chow down on shrimp etouffee (a roux-based stew), grilled lemon fish and fresh gossip. This afternoon you can explore parts of the city off the beaten tracks, such as the buzzingly creative new Warehouse Art District. This evening it's time to sample some of New Orleans' finest food, from gumbo (a spicy stew served with rice) to Jambalaya (paella's American cousin) and beignets (deeply delicious deep-fried pastries) before heading to Frenchmen Street to listen to jazz, blues or rock music in one or more of the many clubs lining the street.
Now you've listened to the music it's time for a morning privately guided walking tour of the city to understand more about how so many styles of music can trace their roots back to this most melodious of cities. You will visit the legendary jazz venues such as Preservation Hall and others in the Tango Belt area and wander around Storyville - the former red light district but also a melting pot of musical styles from ragtime to the blues - before reaching Louis Armstrong Park (you've probably guessed that the city has a special affection for Satchmo) and more specifically Congo Square. The location is hugely significant as it was where West African slaves met and played the music from their homelands which would eventually morph into jazz, the blues, rock'n'roll and basically all of today's pop music. The walking will have made you peckish so it's time to top up on fabulous food at a Dossier recommended restaurant before a 2.30 pick-up from your hotel for the one hour transfer to the Bayou, Louisiana's iconic swamps, and a two-hour airboat tour of the alligator-filled waterways of the Barataria Preserve. Your local skipper will explain about Cajun culture and point out the many swamp-dwelling species before your transfer back to New Orleans. This evening, try the city's 'official' cocktail, a Sazerac - a blend of rye whiskey, absinthe and Peychaud's bitters (another New Orleans invention, no less) with a sugar cube - at the eponymous Sazerac Bar at the Roosevelt, an old southern belle of a hotel, and then the evening will pretty much take care of itself.
OK, so it hasn't been much of a road trip so far, but this morning you will collect you rental car from a downtown location for the first leg of the journey - to Natchez, Mississippi. We have booked you a convertible Mustang because... well, why wouldn't you? The journey will take approximately three hours, heading due north west on Interstate 55 and will take in parts of Homochitto National Forest. Drop your car and luggage off at your hotel - you're booked in at the Dunleith Historic Inn - and explore what was once the wealthiest town in the USA - thanks to the cotton plantations and the slaves who picked it. Take a self guided walking tour of Downtown and marvel at the enormous plantation houses and some of the most extravagant architecture in the country. Pop back to the hotel to freshen up before dinner and drinks, we've booked you a table at one of our favourite restaurants and can recommend the best bars. This is proper cowboy country so keep an eye out for the noble steeds tied up outside the bars!
DAY 5
Moving on to Memphis
Today, you head to Memphis, Tennessee, by way of lunch in foodie haven Jackson, Mississippi. The first leg of the journey will take approximately two hours heading due north east on Route 61 and Interstate 55, arriving into Jackson in time for lunch. Consult your dossier for the best places to eat and fill up on lunch (and your bag with snacks...) before hitting the road and taking Route 55 to Memphis - a journey which will take approximately three hours. Come late afternoon you'll arrive in another city with a big part to play in America's musical heritage - Memphis. Check in to your hotel and our dossier should again help you choose somewhere to eat well. Beale Street beckons, basically.
No need for a private guide this morning as the city is eminently explorable on your own - with some advice on the must-sees from us, naturally. As you'd imagine, the emphasis in Memphis is on the music, and there's no better place to start than the Stax Museum of American Soul Music (in, appropriately enough, Soulsville) where the star attraction is Isaac Hayes' peacock blue and gold Cadillac Eldorado. Heading back in towards the centre of town, swing by the Memphis Rock'n'Soul Museum where you can hear how these twin genres influenced gospel, the blues and country. Time now for a quick bite to eat on Beale Street before walking to the dock as we've booked you aboard a classic Tennessee riverboat for a cruise along the mighty Mississippi River. Learn about the key role the river has played in the region's history on a nostalgic 90-minute round trip voyage. This evening you can complete any unfinished business on Beale Street. Now's probably the time to enjoy some smoky pulled pork from a quintessential southern barbecue such as the Rum Boogie Café.
DAY 7
Next Stop Nashville
Moving away from music, make time this morning to visit the National Civil Rights Museum where you'll learn about the third of Memphis' 'three kings', Martin Luther King (the other two being B.B King and The King, aka Elvis Presley) and The South's complex racial history. After one final lunch on Beale Street you're on the road again, this time to Nashville, just over three hours away on Interstate 40. The tuneful theme continues here in the heart of Tennessee, with the city known affectionately as Music City famed as the spiritual home of country and western. You'll be here early evening, so in time to check in to your city centre hotel and then enjoy a serious live music scene at venues like The Basement, the Mercy and the Stone Fox.
You don't have to be a lover of the genre to find the Country Music Hall of Fame a fascinating museum, and you can swot up on an alphabet of country's stars from Alan Jackson to the Zac Brown Band on a morning visit. Next, wander across the John Seigenthaler Pedestrian Bridge (shortened to the Pedestrian Bridge by the locals) and follow your nose to Main Street where you can sample Nashville's famed hot chicken at one of our recommended restaurants. Beware, though, this is no Nando's - proper Nashville chicken can be volcanically hot so don't get too macho. This afternoon, if you've managed to avoid blowing the top of your mouth off, head to the Parthenon - an exact replica of the temple that sits resplendent overlooking Athens. Alternatively, we can arrange a kayaking trip on the Harpeth River. This evening it's time to sample a few beers from Nashville's burgeoning number of microbreweries before seeking out some more live music.
So far this trip has focused on the Deep South's urban legends, but the region is also home to some of the most beautiful natural landscapes in the whole USA, as you're about to find out. After breakfast at the hotel hit the road for the approximately 3.5 hour drive to the Great Smoky Mountains National Park arriving at your next stop, the luxurious Blackberry Farm, in time for a late lunch. We're recommending a change of pace here, so you can enjoy three nights at Blackberry and enjoy a perfect combination of relaxation and memorable activities. This afternoon why not enjoy a pampering massage at the Wellhouse Spa? Or try your hand at fly fishing on the Hesse Creek on Blackberry Farm's enormous 9,200 acre estate. This evening we will reserve you a table at The Barn, Blackberry's signature restaurant, which specialises in 'Foothills Cuisine', wherever possible using produce from the Appalachian Mountains that the Smokies (as they're known) form a subrange of.
Today's the day to really explore the Great Smoky Mountains on a proper hike, so make sure you pack your ankle high walking boots. You will meet your guide at the hotel reception for the one hour drive into the heart of the mountains where you will park at the Rainbow Falls Parking Area. The reason we've chosen this trailhead is that you can decide whether to do the moderate difficulty 5.4 mile round trip trek along the Rainbow Falls Trail to see the eponymous 80ft falls, or press on to the summit of Mount Leconte, a so-called 'sixer', or peak over 6,000ft. This longer trip is a total of 13.8 miles, involving 4,000ft elevation and considered a strenuous hike so only attempt it if you know you are in the correct physical condition. Whichever round trip you choose, you will have had the chance to see stunning mountain scenery from thick forests to waterfalls and soaring peaks. It's probably time for another massage this evening before another - this time extremely well-earned - slap up meal at The Barn.
Watch the experts in action on a morning's cooking demonstration with one of Blackberry's chefs as they create a three-course lunch in one of the kitchens before you get to eat the end result, washed down with a glass of wine. This afternoon you can continue the foodie theme by visiting the Blackberry Farm Brewery or make the most of any of the activities on offer at Blackberry Farm, from riding to archery and cycling. You can probably justify another massage as well.

Make the most of one more morning at Blackberry Farm, and one more lunch, before the four hour drive to Atlanta. For anyone with even a passing interest in the history of the American Civil War, the route to Atlanta passes by the city of Chattanooga, where one of the major battles of the war took place in 1863. Alternatively, press on to Atlanta, making sure to avoid rush hour when the streets can be gridlocked.
DAYS 13 & 14
Farewell US | International Flight
Today you'll have the chance to explore Atlanta, including the World of Coca-Cola, the home of the world's most famous brand, and The Centre for Civil and Human Rights, before an afternoon taxi transfer to Hartsfield-Jackson International Airport, which is 20 minutes from downtown. Your flight leaves - depending on airline - either early or late evening, and the flight duration is normally between eight and eight and a half hours. Depending on which direct flight you took, you will arrive either mid or late morning back in to the UK.
A Rough Idea of Price
Dependent on season, accommodation and activities
The estimated cost for this trip is £5,610 to £7,920 per person. The final cost of the trip depends on the way we tailor it especially for you. The final cost varies according to several factors, which include the level of service, length of trip and advance booking time. The exact price will be provided on your personalised quote. The average price for this trip is £6,600 per person.
A few of the benefits of travelling with us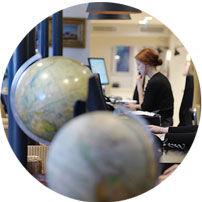 Get in touch
Our experts have the inside track on the destinations they sell and will tailor-make a holiday to your unique requirements.
Contact one of our USA specialists