Itinerary Highlights
Wine tasting in the Napa Valley and Sonoma Valley
Whale watching trips from Big Sur
Santa Monica pier and Venice Beach
Embrace your inner kidult at Disneyland or one of the big Hollywood movie studios
Contact one of our USA specialists + 44 (0) 20 3958 6120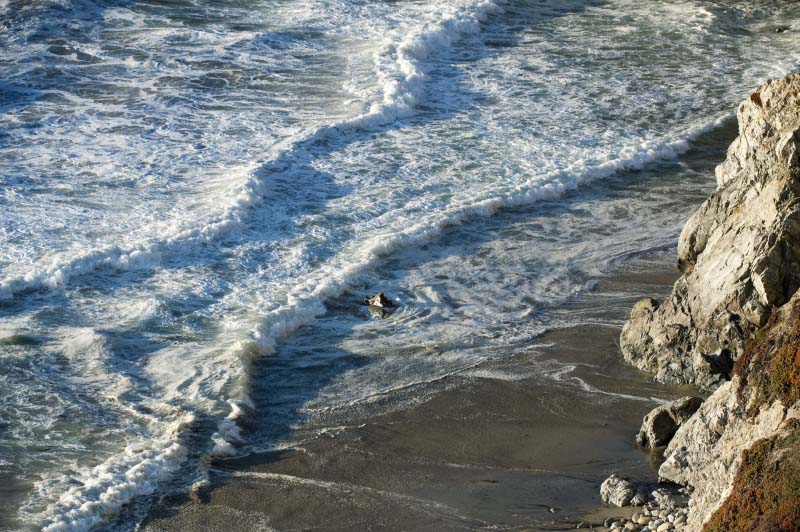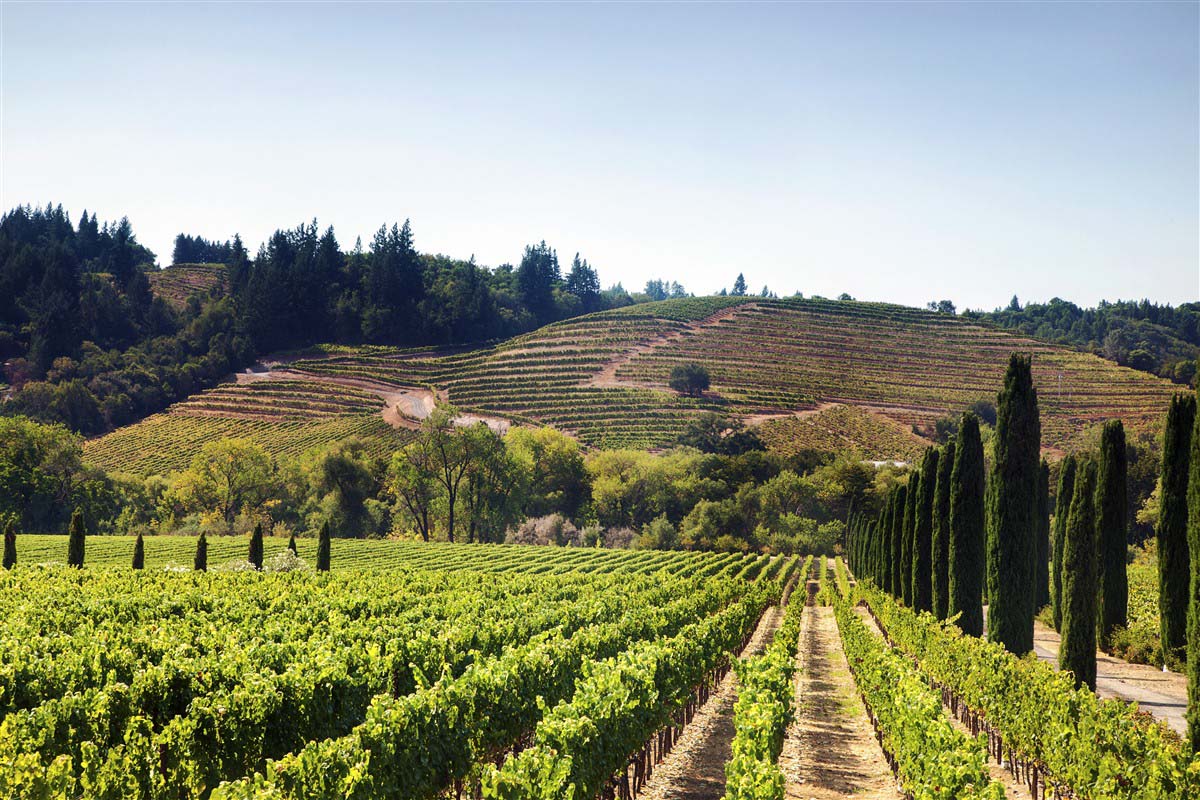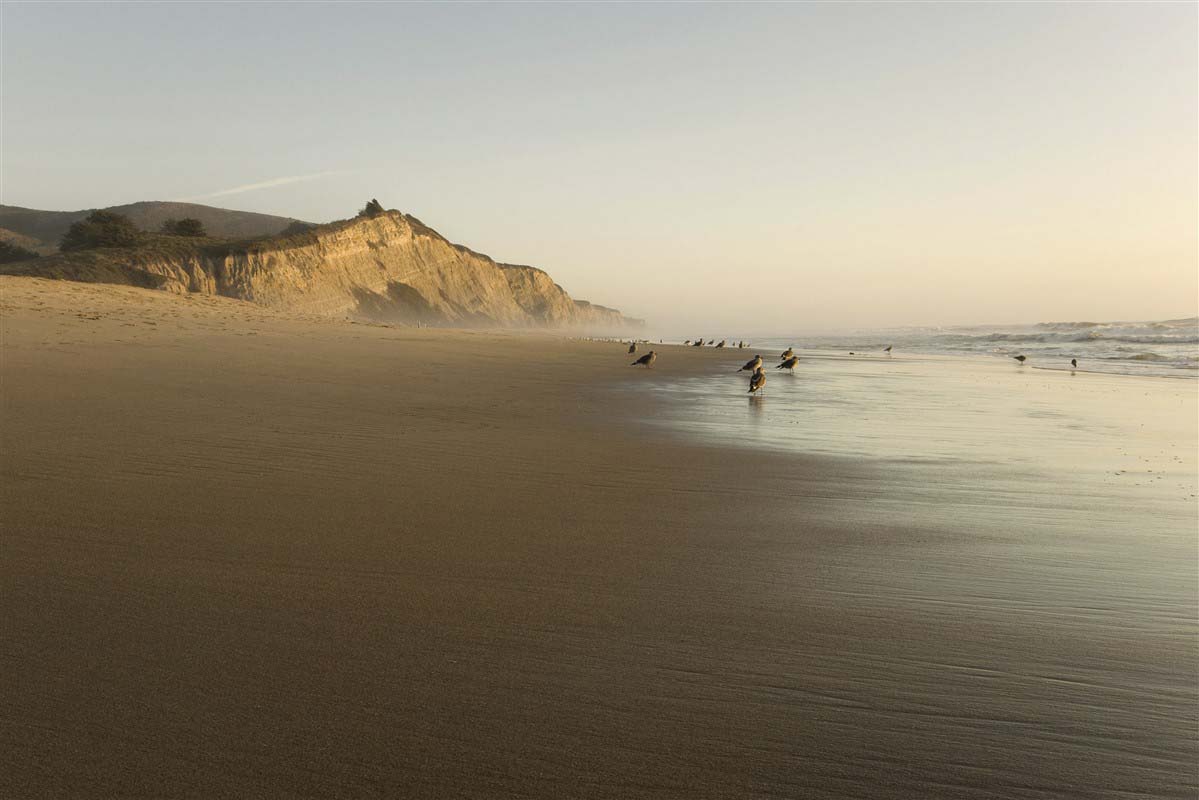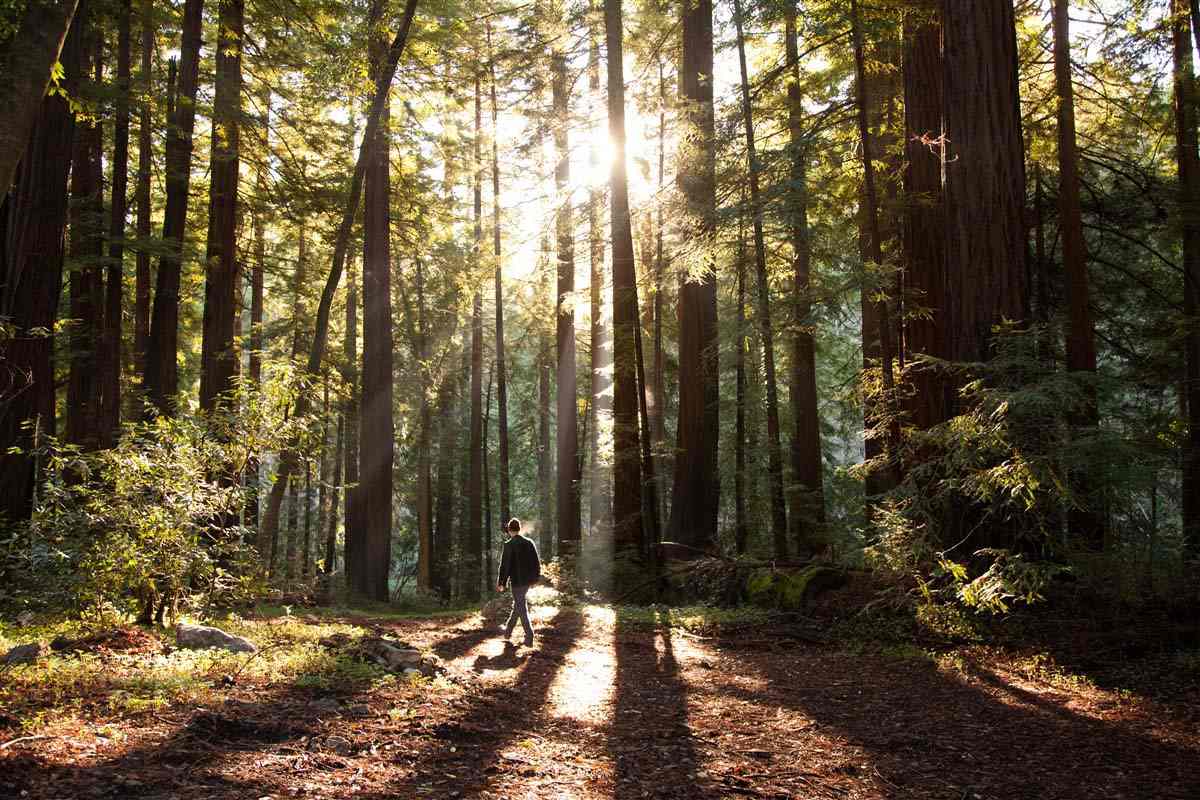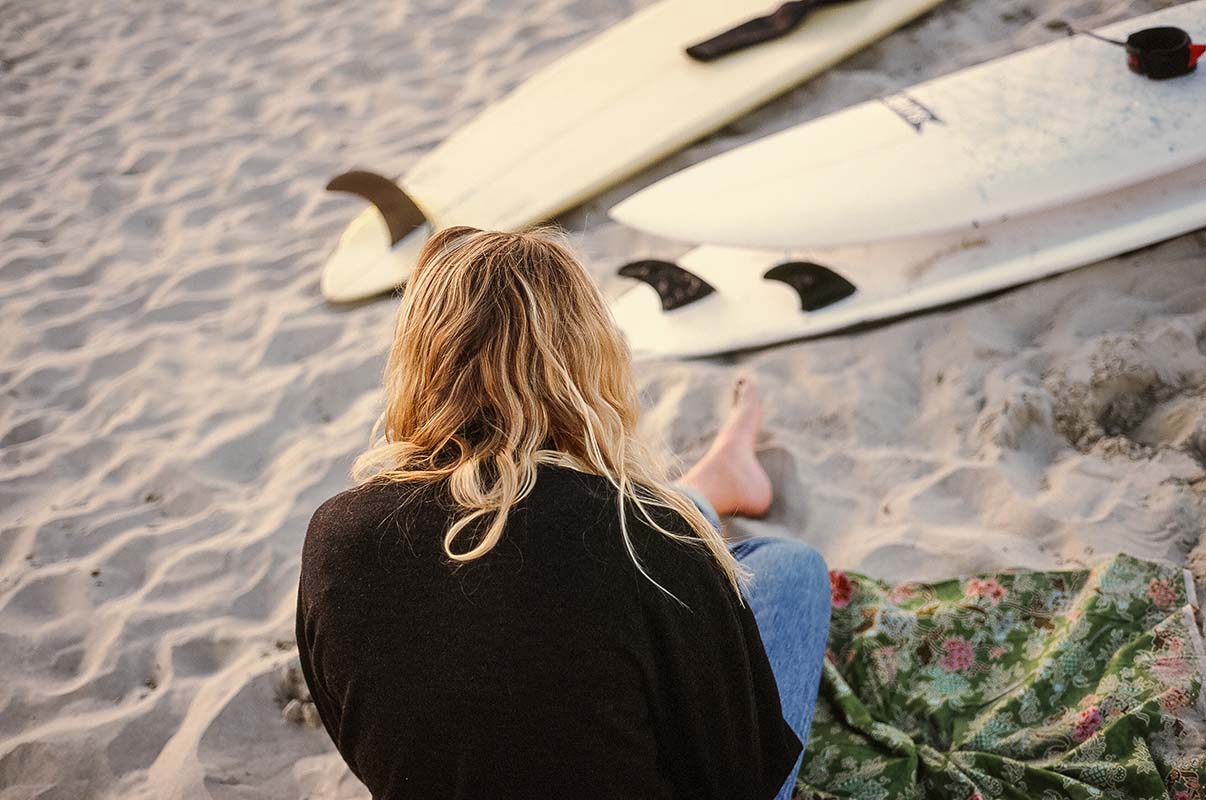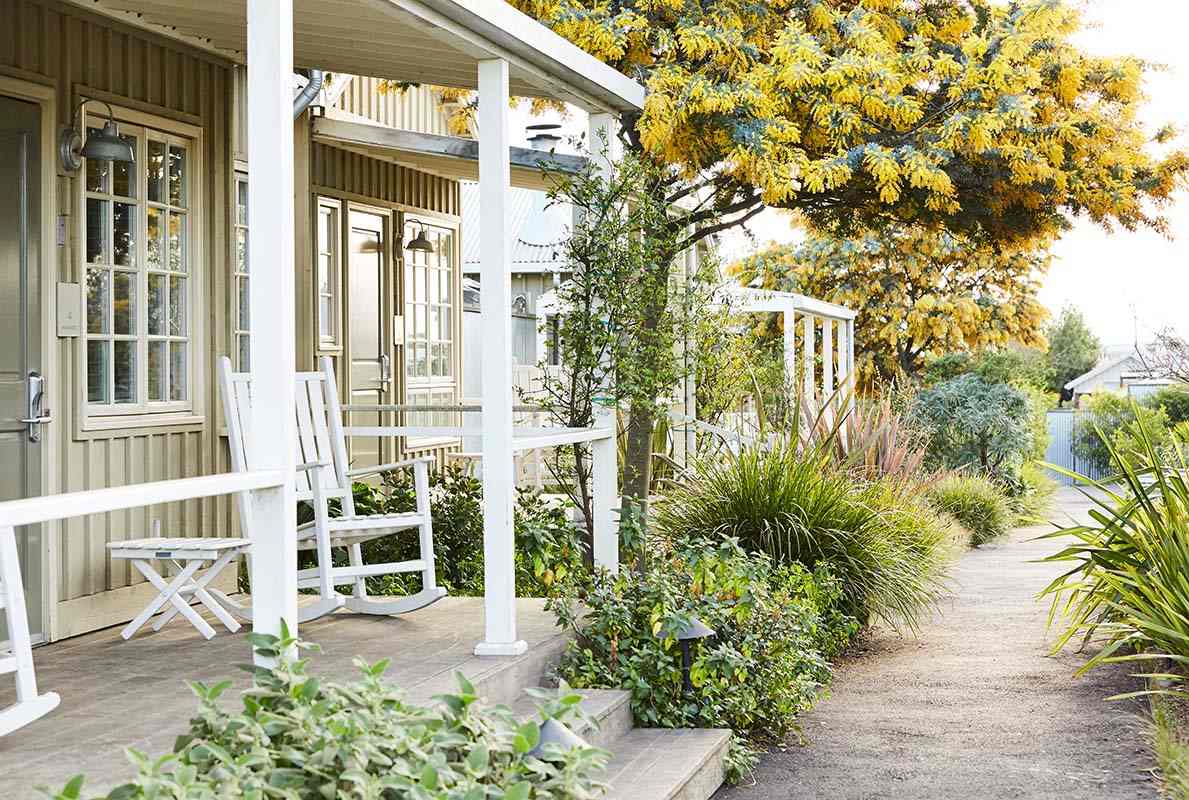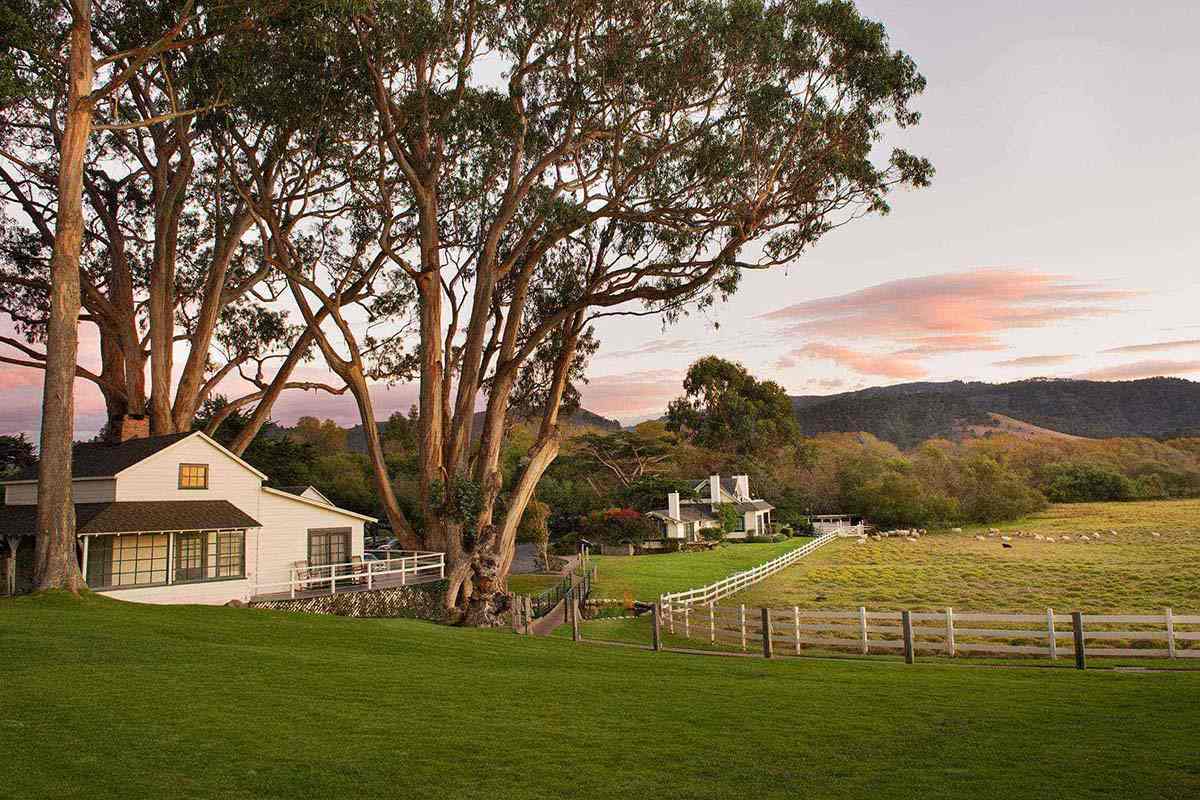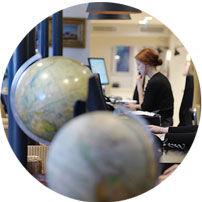 Experience the best of super cool California as you road trip to the some of the most raved about locations in the USA. The charming work of mother nature can be viewed by foot with hikes through the scenic trails of California. Quench your thirst in the illustrious wine making regions of Napa Valley and Sonoma Valley. Shop to your hearts content on Rodeo Drive. From the Frisco hills to the LA streets, and everything in between, this adventure is sure to give you a taste of the American dream.
Route
Everything is 100% tailored to you
DAY 1
Depart to San Francisco
You're going to San Francisco (but no flowers in hair required) to begin your classic California road trip. Your flight to San Francisco from the UK leaves in the afternoon, and takes roughly 11 hours, so depending on which one you take, you arrive early or late afternoon. On arrival it's then about a 30 minute cab ride from San Francisco International Airport to any of our recommended hotels. We work with a number of excellent hotels in this excellent city so speak to your USA specialist to learn more about which will work best for you. Once you've checked in to your hotel it's time to combat any potential jet lag by adopting to Pacific Standard Time immediately. As luck would have it, Frisco is a frisky sort of town with nightlife tempting enough to keep you up. We also provide all our clients with a detailed and definitive dossier of the best restaurants, bars and clubs to help you adjust to the time zone.
DAY 2
Explore San Francisco
Leave your heart in San Francisco (is anyone getting these music lyric references?) After breakfast at your hotel it's time to explore the collection of close knit neighbourhoods that make up fabulous Frisco. Two in particular are must-visits for the chance to view hippies and hipsters in their natural habitats. First stop, the hippy colony in Haight-Ashbury to see fashion and social attitudes frozen in time before visiting The Mission to examine a more contemporary tribe - the common or garden hipster. Another relatively new species - the tech gazillionaire - is on view in Mid-Market - as the centre of tech gravity shifts away from Silicon Valley. Our Dossier allows you to plan a self-guided meander around the city or a credit card busting shopping trip, but we can also arrange guided trips to see the city from a different perspective. We can also help you plot a tourist horde-dodging route around the city's highlights, from the iconic island prison of Alcatraz, to a Golden Gate Bridge to Sausalito bike ride and a visit to the basking sea lions at Pier 39 and the Swan Oyster Depot for a shellfish blow out. As evening approaches our Dossier is on hand again so you can craft a perfect night out from craft beers in a microbrewery in the hippy Haights to dinner in a superb restaurant in Chinatown.
Today you'll make your way to the next stop on your California road trip and you wind down the West Coast to the winelands. Enjoy a relaxing morning and long lazy lunch before it's time to pick up your hire car from downtown for the two hour drive to Napa Valley and Sonoma Valley, collectively California's most famous wine making region. We work with a selection of chic boutique properties and one of our California experts can talk you through which would work best for you. This afternoon why not borrow a bike from your hotel to enjoy a cycle ride (or walk) along the newly designated Vine Trail, a cycle/walking route stretching some 47 miles along Napa Valley. We will provide you with a detailed map of the route or you can get off the beaten track to explore Napa's more hidden corners. After an afternoon scoping the surrounding area it's time to consult the California Dossier again and pick your spot for a delicious dinner in one of the region's many outstanding eateries. A word of warning though - given that bagging a table at some of the finest restaurants (for instance: Yountville's legendary French Laundry) can be like getting in to Fort Knox, we can pull a few strings here and call in a favour or two there to see if we can't secure that special spot in your restaurant of choice. A decent lead in time will help enormously on this front, naturally!
You drink, they drive Today we have booked you a car and driver for the day to take you around a selection of the region's famous wine labels so you can wine taste at will, while someone else drives. Clever, no? We will have tailor-made the wine tour according to your specific requirements and interests, whether you want to meet up and coming producers, concentrate on the foodie side of valley life or visit the big swingers with a view to filling up the cellar. If money's no object and availability allows, we can arrange for you to meet the superstar winemakers behind the most famous wine brands in the States. Chances are you will have over-indulged during the day so this evening we can prebook a massage back at the hotel before you try one more wafer thin bit of gourmet dining at another of the award-winning restaurants in and around Napa.
DAY 5
Yosemite National Park
OK, so we've leading you away from the coast now, but unlike Marmite, everyone loves Yosemite National Park so we just had to put it in the itinerary. The journey will take four and half hour's but we recommend breaking this up with regular stops along the so-called Gold Rush Trail, celebrating the 19th century discovery of gold in the Sierra Nevada mountains and the subsequent mass migration of hopeful 'forty-niners' (named after the year 1849 when the rush started) that changed California forever. Follow - appropriately enough - Highway 49 to Sonora, one of the 'Mother Lode' towns that grew up along the principal seam of gold in the foothills of the Sierra Nevada Mountains. We will recommend somewhere for lunch and a few fun things to do such as panning for gold or wandering the fun antique shops on main street before the onward journey to Yosemite and one of our recommended hotels just outside or in the heart of the National Park. Enjoy supper and an early night before tomorrow's chance to explore Yosemite's 1,200 square miles on a network of well-maintained walking trails.
DAY 6
Hike in Yosemite Park
Walk the walk Make sure you've packed stout (and worn in) walking shoes or boots and the relevant layers of clothing and we will recommend the best walking routes in Yosemite National Park. You could easily spend several days exploring the park, but for the purposes of this itinerary we've only included one full day, and with that in mind, we'd recommend the classic Mist Trail. It works best because depending on your fitness level and/or inclination, you can choose between a three mile round trip, with a 1,000ft elevation, to Vernal Falls; or a seven mile round trip, with a 1,900ft elevation, to the top of Nevada Falls. The latter is rated moderate to strenuous but the crowds thin out significantly after Vernal Falls so the longer loop has its merits!! Should you want to discuss shorter or longer trail suggestions, let us know. Enjoy a well-earned rest at your hotel.
The Cream of Carmel Enjoy breakfast at the hotel before heading west back across the Central Valley on the four hour drive to the Monterey Peninsula and Carmel-by-the-Sea. Carmel itself is worth stopping in for lunch and for its long sandy beaches, pretty gallery-filled town centre and Mission San Carlos de Borromeo, one of the oldest Spanish colonial missions on the entire west coast. Just 15 minutes inland you will be staying at the extremely spoiling Carmel Valley Ranch; a place where you can really appreciate the relaxed Californian pace of life and enjoy hiking or a spot of mountain top yoga.
Having a whale of a time Today you will explore the famous Big Sur region, first by boat, and then by car along Highway One, one of the great iconic roads in the USA, which is saying something. After breakfast at the hotel, it's a twenty minute drive down to the waterfront in Monterey and we have booked you on to a half day whale watching boat trip. In summer the waters off the west coast are home to an amazing array of species, and depending on the exact time of year you should see anything and everything from Gray whales and Humpback Whales to Blue Whales, Pacific White-Sided Dolphins, Risso's Dolphins, Northern Right Whale Dolphins, Common Dolphins, Killer Whales and Dall's Porpoises. Once you've ticked off a few marine mammalian species the boat returns to Monterey and we will recommend somewhere to enjoy lunch before you head south on California State Route 1, one of the most famous coast roads in the world. The even better news is that because you're heading north to south and driving on the right you're best able to appreciate the spectacular ocean views (all while keeping your eye on the road, of course) and to stop to take snaps of the iconic sights such as Bixby Creek Bridge before arriving at your next charming lodge for an overnight stay.
DAY 9
Walk around Big Sur
Big Sur, big walks You're staying in one of the most beautiful bits of California now, and while this is classic road trip country, we always recommend striking out on foot as well. Spend the morning stretching your legs on a gentle hike along some of the well-marked trails from your hotel before enjoying lunch in an excellent local restaurant (try the fab family-owned Nepenthe). After lunch it's time to forge south along the coast. There's a perfect place to stop this afternoon, namely Hearst Castle, the one-time residence of media mogul William Randolph Hearst, the model for Orson Welles' Citizen Kane. We will book you advance tickets because it can get busy in summer, but it's absolutely well worth spending a couple of hours here seeing the architectural results when a titanic ego and colossal bank balance combine. Some headline numbers: there are 165 rooms in the castle, which is set in 127 acres but the highlights are the vast Neptune and Roman Pools swimming pools, surrounded by classical sculptures and grand enough for an emperor, let alone a newspaper magnate. After immersing yourself in a billionaire's private fantasy, head on another hour to your next stop, Morro Bay.
DAY 10
A Day by the Water
To Morro, To Morro After breakfast at your lodge hotel, this morning is the opportunity to get on the water in Morro Bay, a huge sheltered lagoon where you can sail, kayak, canoe or paddleboard in calm warm waters. Alternatively, pop along to Pismo Beach - a beautiful stretch of sand where you can spend the morning sun-worshipping, swimming, riding or walking. Head back to you hotel for lunch and then you have a two hour journey, cutting inland for a while before arriving in your next stop - Santa Barbara, or the American Riviera. The city's nickname stems from the distinctly Spanish shtick, with much of the city built in white hacienda-style with terracotta tiled roofs and bright bougainvillea covered walls. The setting - between the sea and hills dotted with world class wineries - is deeply civilised, and if further temptation to pack it all in and move to California was needed, Santa Barbara might be the clincher. Check in to your hotel and then go for an evening stroll around Downtown and State Street's chic boutiques before choosing from one of the many excellent restaurants. Our Dossier should come in to its own again here.
DAY 11
Surfing Lesson and Wine Tasting
The classic Noughties film Sideways, about wine and much, much more, was filmed in the wineries of the Santa Ynez Wine Country, half an hour to the side of Santa Barbara and, much like in Napa and Sonoma Valleys, we can arrange full or half day tours of the finest wineries with a driver/guide so you can enjoy the finest vintages to your heart's content. If you extend your stay we would definitely recommend this option to enjoy some of California's finest pinot noirs (fans of Sideways will know that merlot is a dirty word). For a different take we recommend a morning on the beach, so we've booked you a morning's private surf lessons on one of the great city beaches - Leadbetter Beach - with a local instructor who will have you (if not already) catching waves in no time. Well, that's the plan, anyway. Then head back into downtown to reminisce about your new found skills over lunch before you do finally get the chance to appreciate the local vintages on the Santa Barbara Urban Wine Trail. We will provide you with a detailed map of the wineries and vineyard outlets stocking the region's finest vintages that are included on the trail, and you can walk the route to your palette's content. Delve into our Dossier again for dinner choices and enjoy another night in this eminently civilised city before heading to LA.
DAY 12
Beverly Hills, Venice Beach, and Los Angeles
La La Landing We're in the last furlong now, and there's no more apt place to film the final scene of your road trip movie than the movie capital of the world, LA. We work with a number of superb hotels in the city, so whether it's the beachfront vibe of Santa Monica or the city slicker scene in Beverly Hills we've got the perfect hotel for you. We recommend leaving after breakfast to arrive in LA in time for lunch so you've got a good couple of days to explore. We'll make sure you have a convenient downtown location to return your faithful car, which by now will have covered a good 800 or so miles. This afternoon you can take your pick from the bewildering range of things on offer to the do in the City of Angels. Our Dossier should help decipher what to do and where to do it, but a classic would be to take in Santa Monica and the city's coastal community. LA is one of those cities that induces déjà  vu because you've already seen it so many times on TV, but being there in the sun-soaked flesh is invariably better, so make sure to clock the muscle Marys on Venice Beach, spot a Google gazillionaire outside their Frank Gehry designed Binoculars Building (complete with 30ft tall binoculars sculpture entrance) and graze at Gjelina's the healthy holistic restaurant that seems to have invented most of the food trends of late (kale salads - nil point, farm to fork eating - dix points). Santa Monica is also to some 70-plus museums and galleries, so you can get a culture fix as well as some beach time. This evening you can choose from the ever-growing roster of hip restaurants in town before bedding down in your immaculate hotel.
DAY 13
Tours, Disney, Shopping
Indulge your inner kidult Movie buffs of every age will love one or more of the Hollywood studio tours, and we can book you on to any of the classics, such as the Warner Brother's Studio Tour or arrange a Universal Studios VIP Experience where you have your own guide who will explain the studio's famous heritage on a back-lot tour and - perhaps more importantly - get you to the front of the line (that's queue) for the epic rides. Then there's Disneyland for families (and kidults, naturally), some of the ultimate retail therapy destinations, such as Melrose Avenue and Rodeo Drive, the Hollywood sign and Walk of Fame. We could go on, but rest assured, we'll recommend an itinerary that's perfect for you to make the most of your time in LA. One thing we might have to insist on is that you include Griffith Park in your plans. The views of the city (ideally at sunset so there's less haze) with the Griffith Observatory in the foreground, city in the middle distance and ocean beyond is one to treasure. Enjoy your last night in LA and the USA with a final delicious dinner at one of our recommended restaurants before a drink in one of the city's superb rooftop bars.
Flights from Angels Your flight doesn't leave until mid-afternoon so there's one more morning to squeeze every last drop out of - we can arrange private surf lessons with a surf champ (should you need them after the other day's session, naturally), or you can head out to Malibu, one of the places with the highest celeb-per-square-inch quotients anywhere in the world. Grab a bite to eat and then take a cab to LAX, which is actually pretty easy to get to in a city where traffic can be notoriously terrible. Check in and take off mid-afternoon for the overnight flight back to London, which takes roughly ten and a half hours, landing back in the UK in mid-morning.
A Rough Idea of Price
Dependent on season, accommodation and activities
The estimated cost for this trip is £4,130 to £5,830 per person. The final cost of the trip depends on the way we tailor it especially for you. The final cost varies according to several factors, which include the level of service, length of trip and advance booking time. The exact price will be provided on your personalised quote. The average price for this trip is £4,860 per person.
A few of the benefits of travelling with us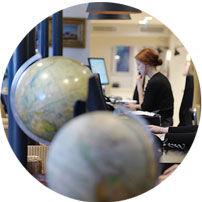 Get in touch
Our experts have the inside track on the destinations they sell and will tailor-make a holiday to your unique requirements.
Contact one of our USA specialists