Itinerary Highlights
Sightsee in San Fransico and visit the famous Alcatraz
Whale watch at The Monterey Bay National Marine Sanctuary
Bike your way around Sonoma
Explore Santa Monica pier and sunbathe on Venice Beach
Embrace your inner kidult at Disneyland or one of the big Hollywood movie studios
Contact one of our USA specialists + 44 (0) 20 3958 6120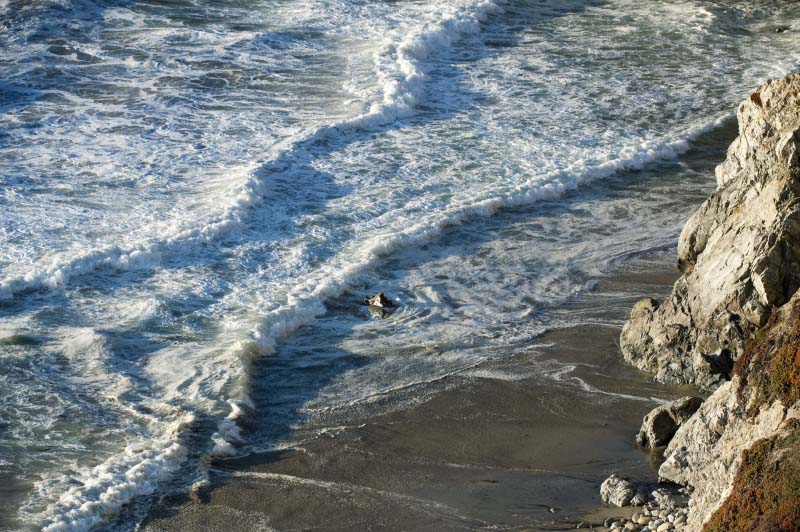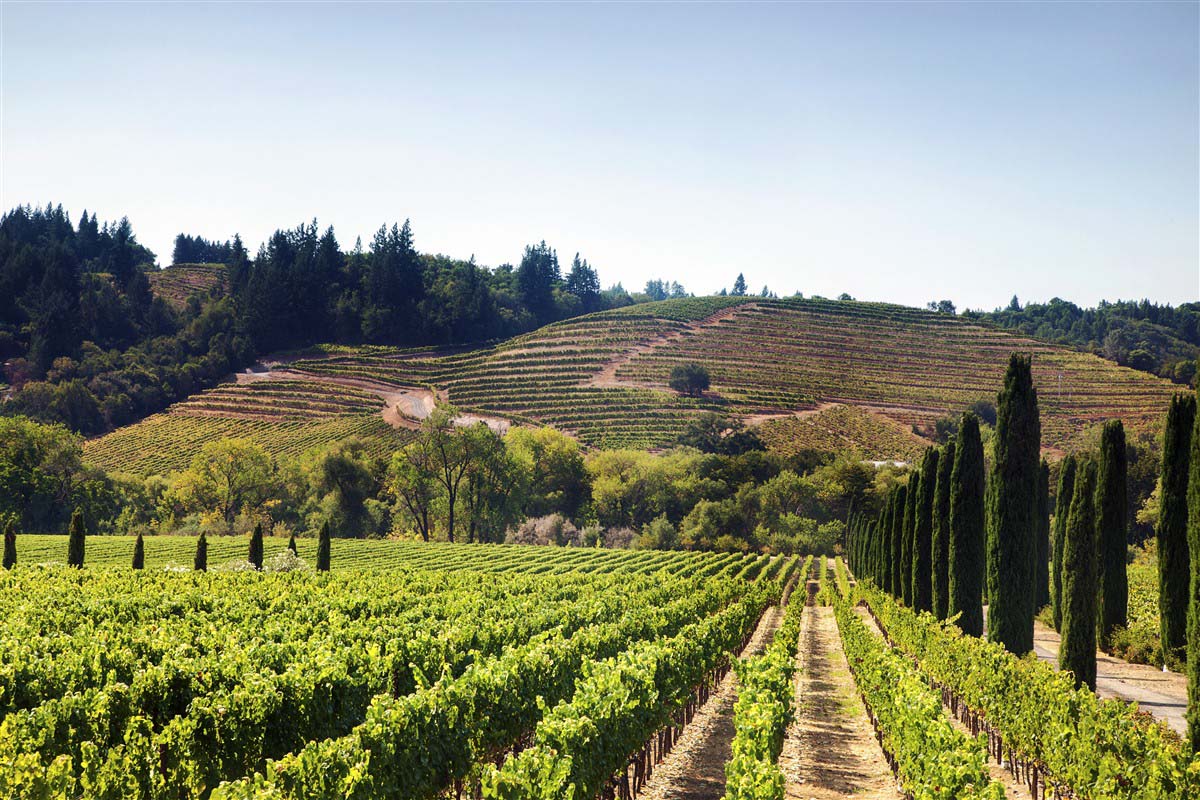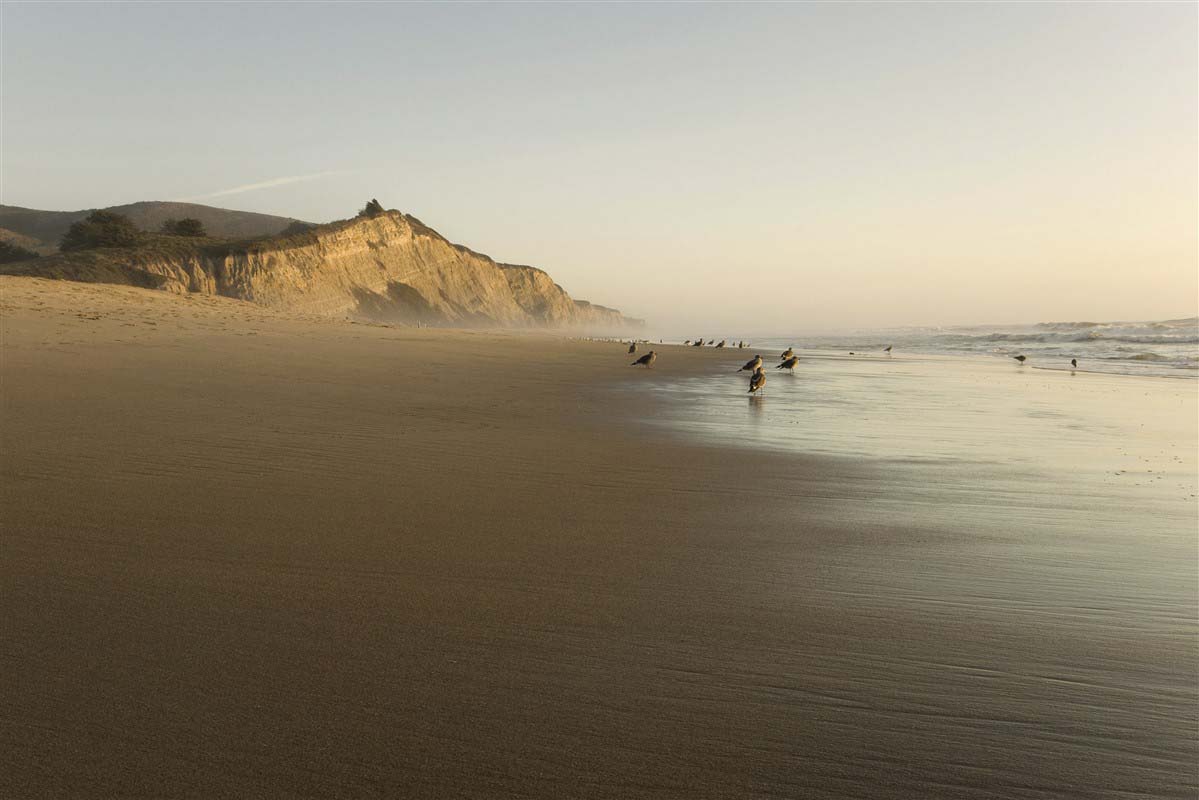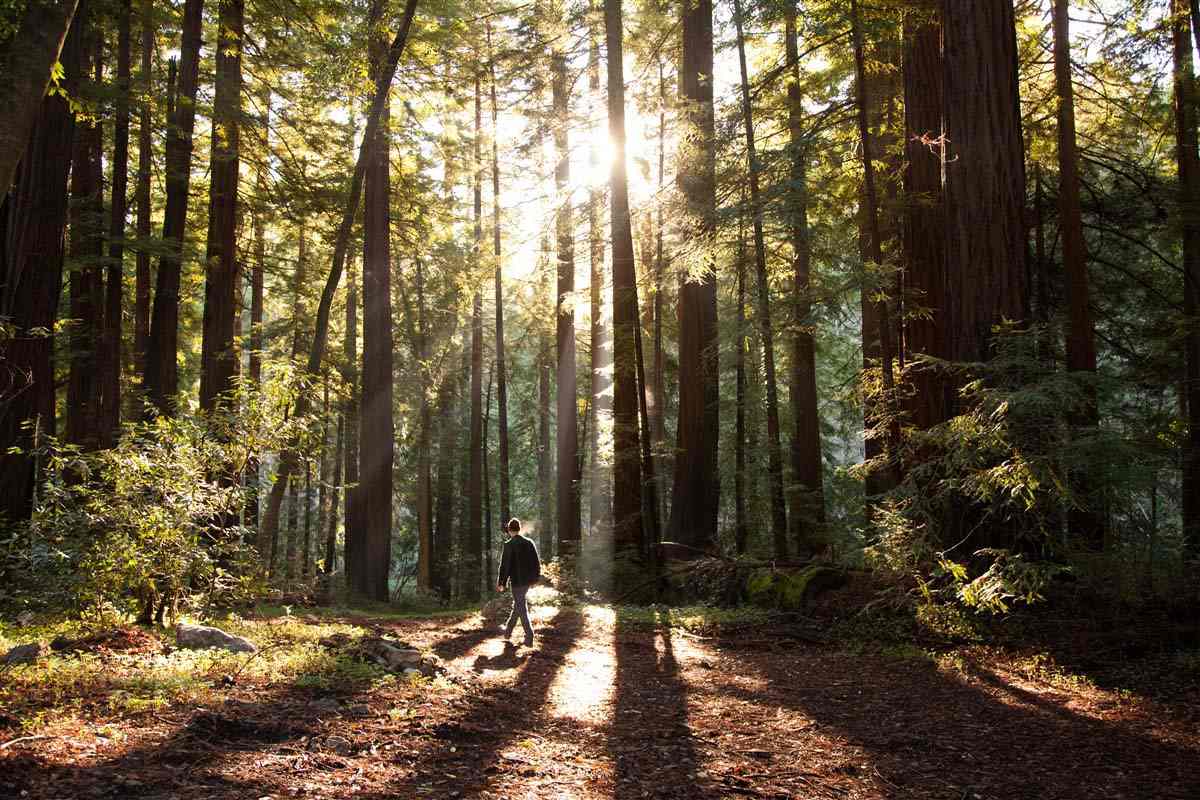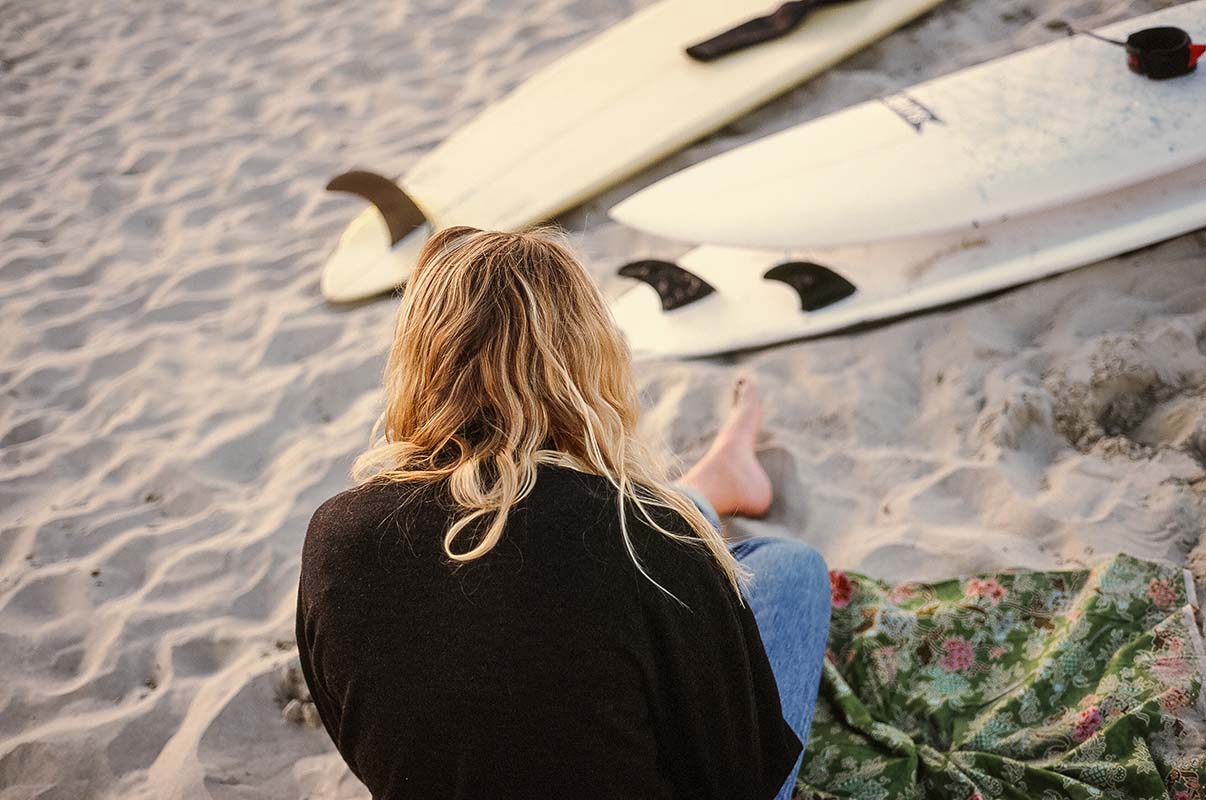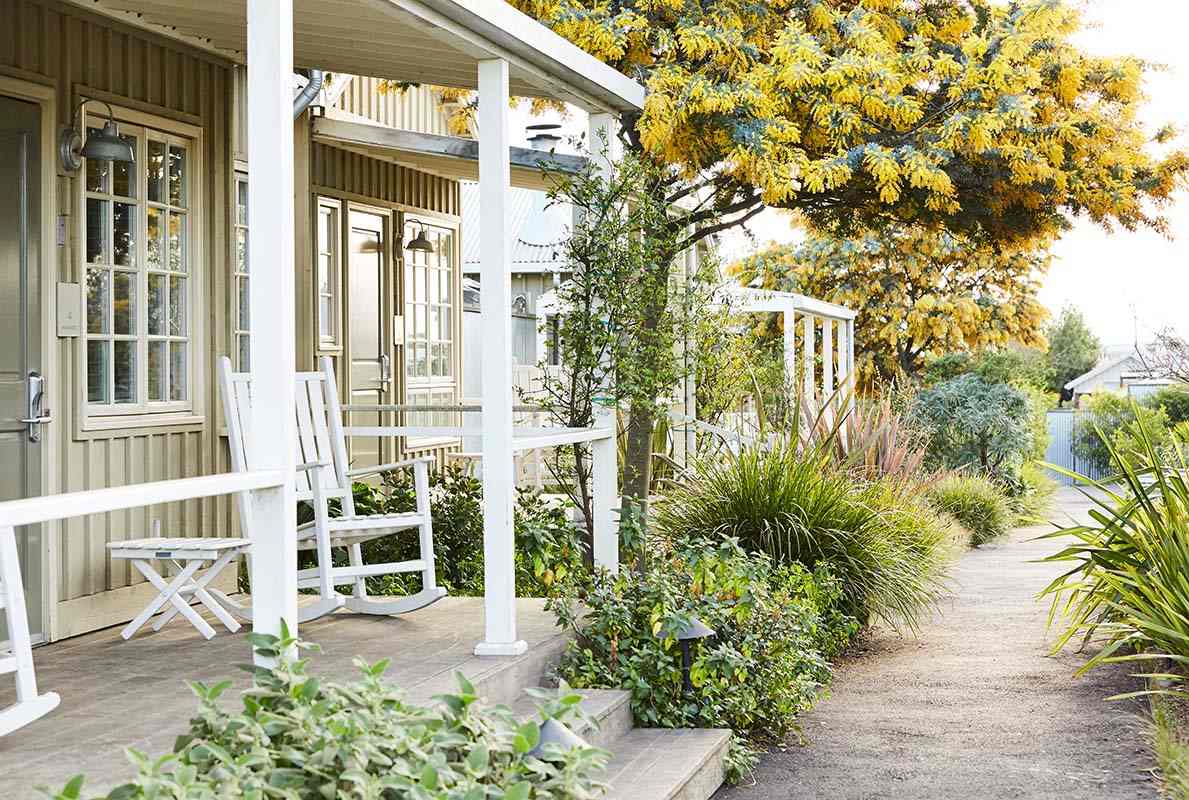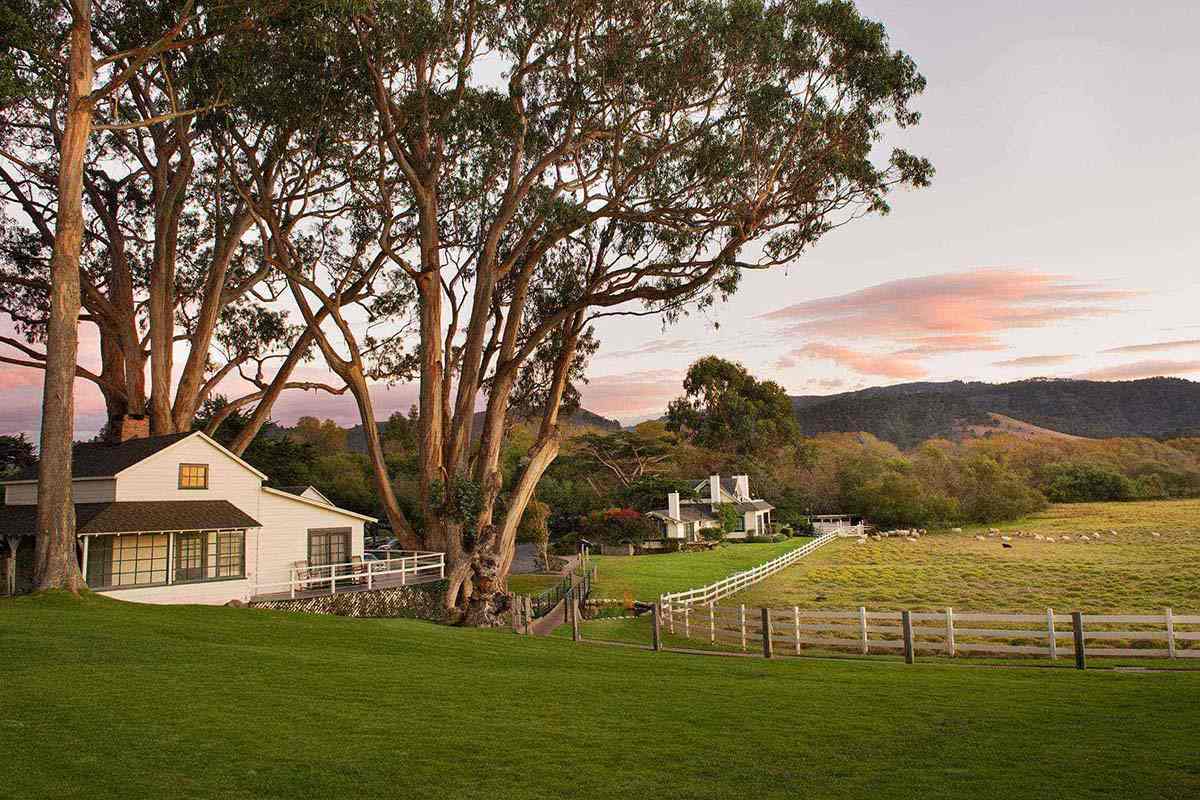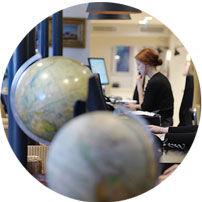 Experience the best of super cool California as you road trip to the some of the most raved about locations in the USA. Blessed with a perfect climate and plenty of stops en route to help soak up the captivating landscape, including the gorgeous beaches, mountain ranges and forests found in some of the world's most dramatic national parks. Throw in the culture, creativity and sheer energetic output of the key cities of Los Angeles and San Francisco, along with a few less-well-known treasures scattered along the way, and you've got yourself the perfect couples getaway. From the Frisco hills to the LA streets, and everything in between, this adventure is sure to give you a taste of the American dream.
Route
Everything is 100% tailored to you
DAY 1
DEPART TO SAN FRANCISCO
You're going to San Francisco (but no flowers in hair required) to begin your classic California road trip. Your flight to San Francisco from the UK leaves in the afternoon, and takes roughly 11 hours, so depending on which one you take, you'll arrive early or late afternoon. On arrival it's then about a 30-minute cab ride from San Francisco International Airport to any of our recommended hotels. We work with several excellent hotels in this enigmatic city so speak to your USA specialist to learn more about which will work best for you. Once you've checked in it's time to combat any potential jet lag by adopting Pacific Standard Time immediately. As luck would have it, Frisco is a frisky sort of town with nightlife tempting enough to keep you up. We also provide all our clients with a detailed and definitive dossier of the best restaurants, bars and clubs to help you adjust to the time zone.
DAY 2
EXPLORE SAN FRANCISCO
Leave your heart in San Francisco (is anyone getting these music lyric references?). After breakfast at your hotel, you'll collect your hire car. Get to grips with your wheels before the big adventure and explore the collection of close-knit neighbourhoods that make up fabulous Frisco. Two are must-visits for the chance to view hippies and hipsters in their natural habitats. First stop, the hippy colony in Haight-Ashbury to see fashion and social attitudes frozen in time before visiting The Mission to examine a more contemporary tribe - the common or garden hipster. Another relatively new species - the tech gazillionaire - is on view in Mid-Market - as the centre of tech gravity shifts away from Silicon Valley. Our Dossier allows you to plan a self-guided meander around the city or a credit card busting shopping trip, but we can also arrange guided trips to see the city from a different perspective, such as on a bike tour. This tourist horde-dodging route around the city's highlights, from the iconic island prison of Alcatraz (which you'll have entry tickets for) and the Golden Gate Bridge, to the Sausalito bike ride trail and a visit to the basking sea lions at Pier 39, followed by the Swan Oyster Depot for a shellfish blow out, is the perfect way to wheel your way around. As evening approaches, our Dossier is on hand again so you can craft a perfect night out from craft beers in a microbrewery in the hippy Haights to dinner in a superb restaurant in Chinatown.
DAYS 3 & 4
FROM SAN FRAN TO SONOMA
It's an hour's drive from San Francisco to Sonoma, where you'll be racking up 43 miles and journeying across the famous Golden Gate Bridge. Be sure to take a break in Sausalito, famous for its floating wooden houses of all colours and all shapes. Some are slightly dilapidated barges; others are chic houseboats owned by wealthy Silicon Valley entrepreneurs. Continue onwards and watch as the vineyards appear, before you reach Sonoma. Check in and settle into your hotel for the next two nights.
During your stay, enjoy a Sonoma County guided bike tour, where you'll be wheeling your way past all the sites and landmarks at the heart of the Californian winemaking region. Stop off for refreshments and wine tasting en route or simply lounge the days away before heading to your next road trip stop.
DAYS 5 & 6
CARMEL BY THE SEA
Enjoy breakfast at the hotel before heading west back across the Central Valley on the three-hour drive to Carmel-by-the-Sea. Carmel is home to long sandy beaches, a pretty gallery-filled town centre and Mission San Carlos de Borromeo, one of the oldest Spanish colonial missions on the entire west coast. But, above all, it's renowned for its marvellous sunsets, which can be admired from the heights, making it an essential stop between San Jose and Los Angeles.
Your second day in Carmel sees you head to the waterfront in Monterey, where we have booked you onto a half day whale watching boat trip. In summer, the waters off the west coast are home to an amazing array of species, and depending on the exact time of year, you could see Gray, humpback or blue whales, Pacific white-Sided, Risso's, Northern Right Whale or common dolphins, as well as killer whales and Dall's porpoises.
Allow around two-and-a-half-hours for this 146-mile drive from Carmel-by-the-Sea to San Luis Obispo. It's a captivating route, staying close to the ocean as it hugs the beaches and cliff sides. You can discover small coastal villages and observe the sea lions while enjoying the ocean views, as you approach San Luis Obispo. You have one night here so take advantage of the vast beaches, wander through the surrounding hills, taste the productions of the famous vineyards, admire the Art Deco facade of the Fremont Theatre or visit Hearst Castle, whose owner inspired the character of Citizen Kane.
Buckle in for the next leg of your road trip, where the journey to Santa Barbara takes about two hours. You'll weave (temporarily) away the Pacific Coast roads you've grown to know and love, in favour of the vineyards of the hinterland, towards the famous Santa Barbara. Passing through the small town of Los Olivos, and maybe Solvang, a typical Danish village, you'll know you've made it when the rows of palm trees along the ocean welcome you to the 'American Riviera'.
Check in for two nights in this Californian coastal haven, which is an eclectic mix of just about everything. There is history and culture at the Museum of Fine Arts and the galleries of El Paseo, and the Old Santa Barbara Mission (built in 1812 to resemble an ancient Latin temple in pre-Christian Rome) is well worth a visit for self-confessed history buffs. The southern California vineyards are also some of the best in the world, with perfect foodie pairings too. You can relax and recharge or hike the Cold Spring trail and surf your way through the waves of Rincon beach, where an introduction to surfing class awaits you.
DAYS 10 & 11
PALM SPRINGS
Leave Santa Barbara behind and drive for about three hours, taking the scenic Route 1 and journeying through the San Jacinto Mountains, before reaching Palm Springs. This desert city in the heart of Riverside County provides an exclusive escape; from A listers to Coachella Festival goers, this is haven away from the hustle and bustle of Hollywood. Not to mention it also boasts an incredible backdrop – we're talking mountain ranges on three out of four sides. This oasis, slap bang in the middle of the desert, has as many boutique hotels and restaurants as it does leafy palms. While you're here, we've organised a trip to the Palm Springs Aerial Tramway, which was built over Chino Canyon to reach the peaks of the San Jacinto Mountains. Hop on board the world's largest rotating tram car and in barely ten minutes you'll travel from 2,260 feet to more than 8,516 feet above sea level. At the top, enjoy an incredible view of Palm Springs and the valley, before tucking into dinner for two as you toast to an already fantastic trip.
DAY 12
BEVERLY HILLS, VENICE BEACH AND LOS ANGELES
We're in the last furlong now, and there's no more apt place for the final scene of your road trip than the movie capital of the world: LA. We work with several superb hotels in the city, so whether it's the beachfront vibe of Santa Monica or the city slicker scene in Beverly Hills we've got the perfect hotel for you. We recommend leaving Palm Springs after breakfast to arrive in LA in time for lunch, so you've got a good couple of days to explore. We'll make sure you have a convenient downtown location to return your faithful car, which by now will have covered a good 800 or so miles.
This afternoon you can take your pick from the bewildering range of things on offer in the 'City of Angels'. Our Dossier should help decipher what to do and where to do it, but a classic would be to take in Santa Monica and the city's coastal community. LA is one of those cities that induces déjà vu, because you've already seen it so many times on TV, but being there in the sun-soaked flesh is invariably better, so make sure to clock the muscle Marys on Venice Beach, spot a Google gazillionaire outside their Frank Gehry designed Binoculars Building (complete with 30ft tall binoculars sculpture entrance) and graze at Gjelina's, the healthy holistic restaurant that seems to have invented most of the food trends of late (kale salads - nil point, farm to fork eating - dix points). Santa Monica is also home to some 70-plus museums and galleries, so you can get a culture fix as well as some beach time. This evening you can choose from the ever-growing roster of hip restaurants in town before bedding down in your immaculate hotel.
DAY 13
LOS ANGELES CONTINUES
Day two in the 'City of Angels' and why not indulge your inner kidult? Movie buffs of every age will love one or more of the Hollywood studio tours, and we can book you on to any of the classics, such as the Warner Brother's Studio Tour, or arrange a Universal Studios VIP Experience where you have your own guide who will explain the studio's famous heritage on a back-lot tour and - perhaps more importantly - get you to the front of the line for the epic rides. Then there's Disneyland, it's not a spot exclusively for families - kidults rejoice.
You can also enjoy some of the ultimate retail therapy destinations, such as Melrose Avenue and Rodeo Drive, the Hollywood sign and Walk of Fame. We could go on, but rest assured, we'll recommend an itinerary that's perfect for you to make the most of your time in LA. One thing we might have to insist on is that you include Griffith Park in your plans. The views of the city (ideally at sunset so there's less haze) with the Griffith Observatory in the foreground, city in the middle distance and ocean beyond is one to treasure. Enjoy your last night in LA and the USA with a final delicious dinner at one of our recommended restaurants before a drink in one of the city's superb rooftop bars.
DAYS 14 & 15
LA LA LANDING BACK HOME
Today it's sadly time to head home. Your flight doesn't leave until mid-afternoon, so thankfully there's one more morning to squeeze every last drop out of LA - we can arrange private surf lessons with a surf champ (should you need them after the other day's session, naturally), or you can head out to Malibu, one of the places with the highest celeb-per-square-inch quotients anywhere in the world. Grab a bite to eat and then take a cab to LAX, which is actually pretty easy to get to in a city where traffic can be notoriously terrible. Check in and take off mid-afternoon for the overnight flight back to London, which takes roughly ten and a half hours, landing back in the UK the following morning.
A Rough Idea of Price
Dependent on season, accommodation and activities
The cost for this trip starts from £4,265 per person. The final cost of the trip depends on the way we tailor it especially for you. The final cost varies according to several factors, which include the level of service, length of trip and advance booking time. The exact price will be provided on your personalised quote. The average starting price for this trip is £4,905 per person.
A few of the benefits of travelling with us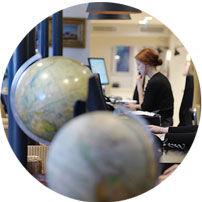 Get in touch
Our experts have the inside track on the destinations they sell and will tailor-make a holiday to your unique requirements.
Contact one of our USA specialists