Itinerary Highlights
Drive through dramatic mountain scenery, visiting history-rich towns and monasteries as you go
Experience a traditional katun village and sample locally-made produce
Raft the Tara River with a knowledgable guide
Hike Durmitor National Park for incredible views
Explore the historic city of Kotor
Take to the waters of Boka Bay on a boat trip
Sail Lake Skadar with stops for swimming, relaxing and picnicing
Get away from it all with a stay in a remote village
Contact one of our Montenegro specialists + 44 (0) 20 3958 6120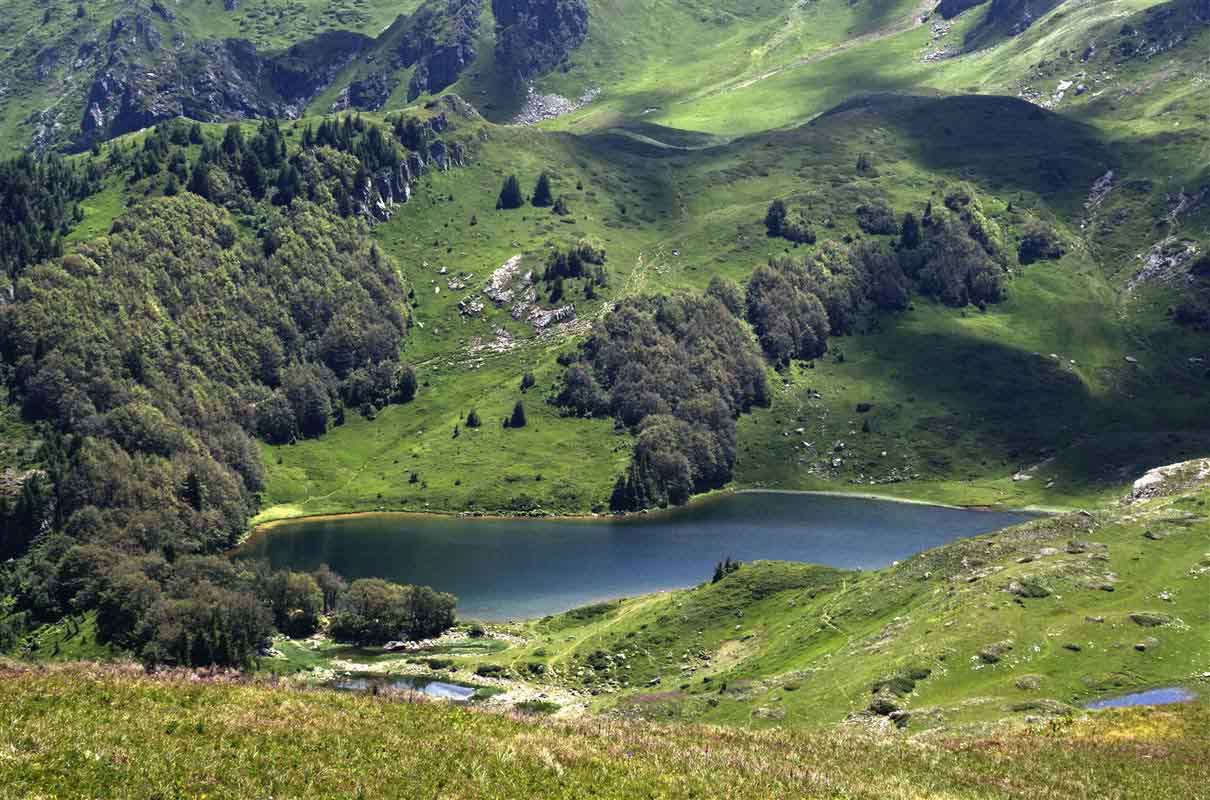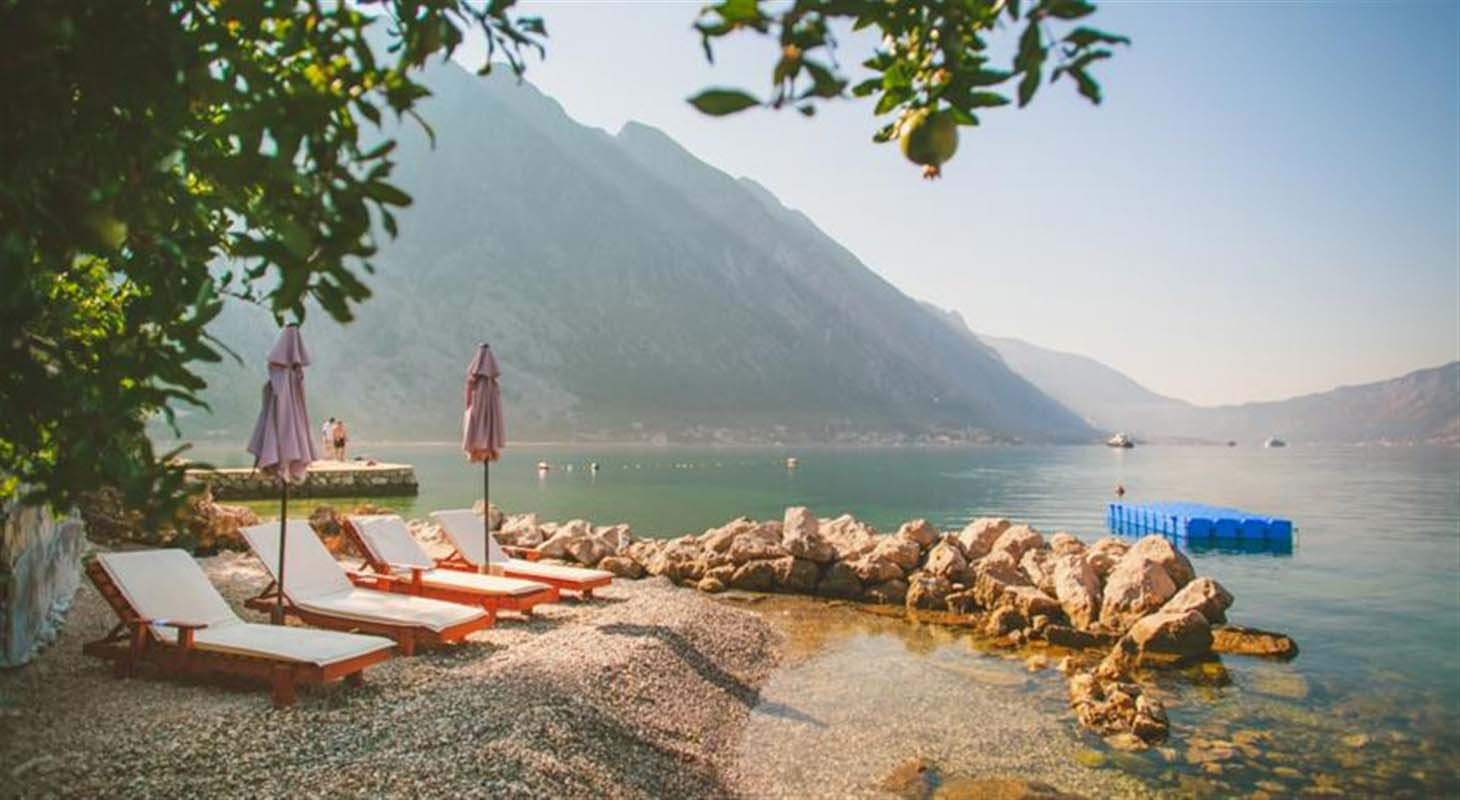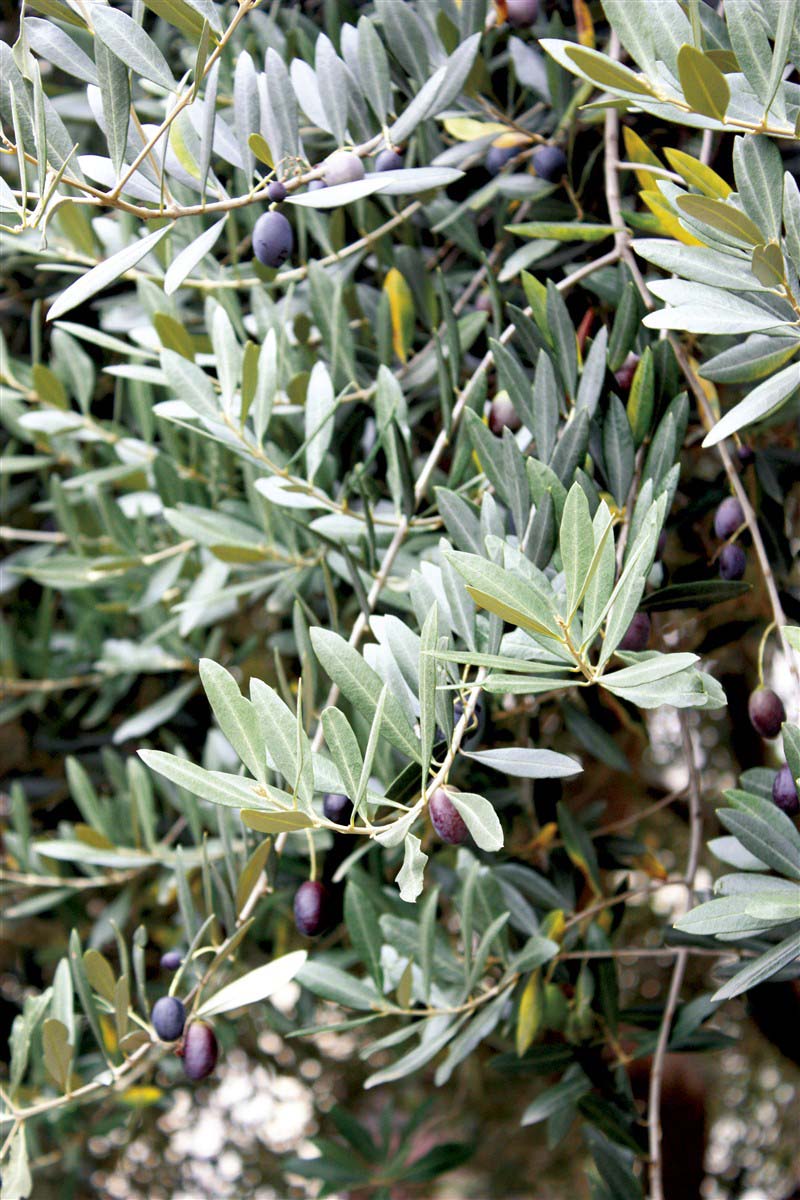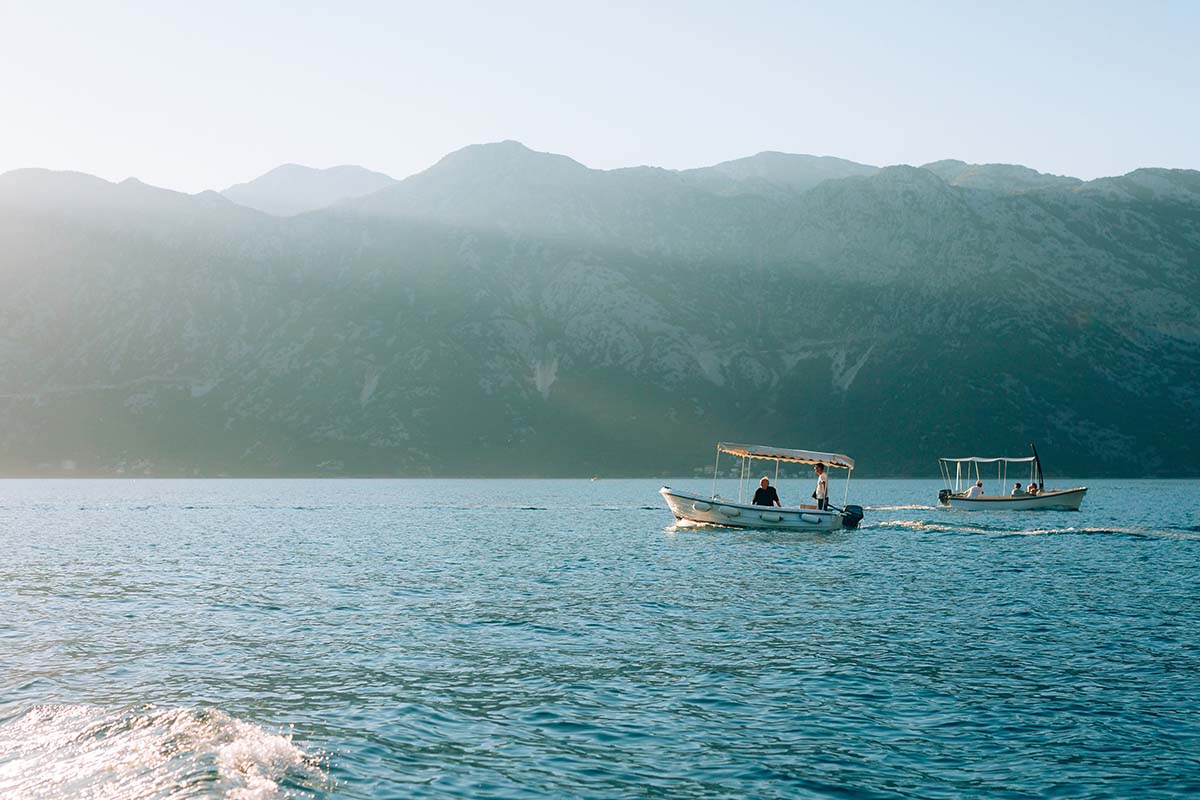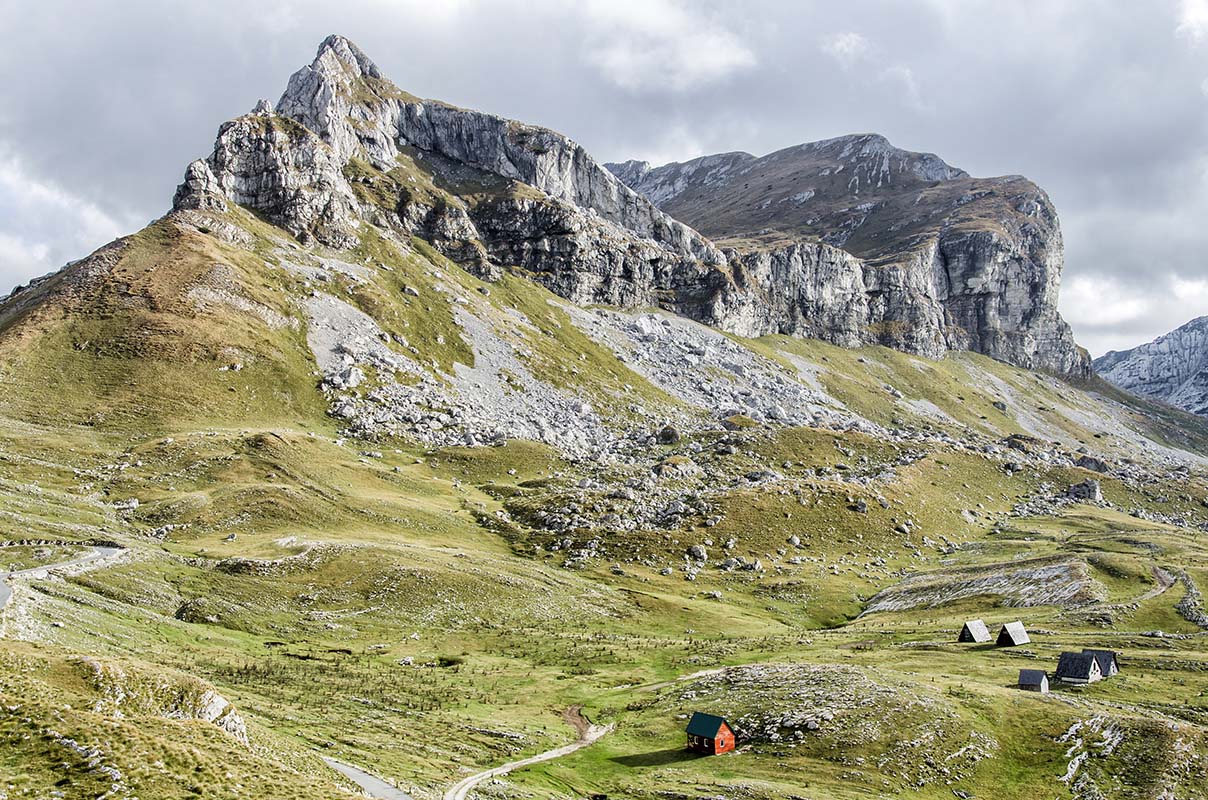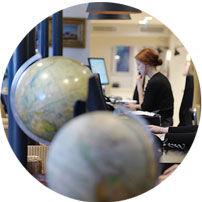 Enjoy the best of this Adriatic gem on a ten-day Montenegro road trip visiting beautiful towns such as the fortified port of Kotor, experiencing adventures like rafting and sailing and learning about Montenegrin culture and cuisine en route.
Route
Everything is 100% tailored to you
It's time to start your luxury Montenegro road trip with a direct flight to the country's capital city, Podgorica, which takes just under three hours from London. On arrival, collect your hire car and begin your road trip with a 90-minute drive north to the town of Kolasin. As well as being able to drive through the interesting city of Podgorica, you'll also pass through the dramatically beautiful scenery of Moraca Canyon. Be sure to make a stop at Moraca Monastery; situated in the heart of the canyon, this 13th century monastery is known for its frescoes, cultural treasure and library.
DAY 2
Visit a Traditional Montenegrin Katun & Hike in Bjelasica
Start your morning with a 30-minute drive to a mountainside katun (which roughly translates to commune or village, where they practice the traditions of Montenegrin highlanders) which is home to eco-huts and vast expanses of pristine natural beauty. Here you'll enjoy an organic breakfast of homemade bread, honey, jam, cheese and herbal tea made from mountain herbs. After filling up on delicious homemade goods, depart with your guide for a hike to Lake Biograd in Biogradska Gora National Park. Walk along the edge of the virgin forest of the park and enjoy the beautiful panoramic views of the park and the three highest peaks of the Bjelasica range.
Once you've soaked up the atmosphere and taken some photos, make your way back down through the forest towards the lake, where you'll arrive around lunchtime. After a stroll through the park - one of the only jungles in Europe - a picnic meal awaits you at a table set up by the lake. You'll have a selection of typical produce from the region of Kolasin, including cold cuts, cheese, vegetables, homemade bread and fruit, as well as water and soft drinks.
After lunch, you'll say goodbye to the national park and return to your hotel in Kolasin.
DAY 3
Rafting on the Tara River
An absolute highlight on all Montenegro road trips is rafting on the Tara River, which you'll have the opportunity to experience today. After a hearty breakfast, pack up and check out of your hotel for the short 25-minute drive, where you'll get kitted out in your gear, receive a safety briefing and then get ready for a rafting adventure. Your guide can tell you about the local area as you go and you'll have the chance to stop at various points along the way to take photos of the waterfalls and numerous caves of the canyon. At the end of your trip, you will be able to change out of your clothes and have a traditional lunch at a local restaurant.
After lunch, make the hour-long drive north-west towards your next hotel where you'll stay for the next two nights.
DAY 4
Hiking in Durmitor National Park
It's time to stretch your legs today on a hike in nearby Durmitor National Park with an expert guide. Depending on what you'd like to see and how challenging you'd like the hike to be, you can tailor your exact route with your guide. You might want to walk around the lakes; head up towards the mountain summit; or make your way to the ice cave. Whichever you choose, you can be sure that you'll be able to enjoy incredible views as you go.
DAY 5
Exploring the Historic City of Kotor
It's a change of scenery today as you swap countryside for coast and head towards the charming fortified port of Kotor, just a two-hour-45-minute drive away. After checking in to your hotel where you'll be staying for the next two nights, make the short 10-minute drive to the UNESCO World Heritage site that is the city of Kotor. Once a major Mediterranean port, Kotor is surrounded by an impressive city wall built by the Republic of Venice, and the Venetian influence is evident in the city's architecture. Be sure to visit the magnificent Cathedral of St. Triphun which was built in 1166 on the ruins of a temple from ninth century - it's a beautiful example of sacred architecture. As well as being full to the brim with history and intriguing sites Kotor is surrounded by dramatic limestone cliffs that provide an impressive and picturesque landscape wherever you look. Walking to the top of the surrounding city walls affords a stunning view back across Kotor and the fjord in which it sits.
Once you've finished exploring, you can spend the evening as you wish, Should you want to indulge in a delicious dinner, we can recommend our favourite spots, or, alternatively, head back to the hotel to rest up before an action-packed day tomorrow.
Today on your holiday to Montenegro you get to see this beautiful country from another angle - the sea - as you climb aboard a speedboat for a half-day tour. With towering cliffs, deep blue waters and picturesque coastal towns, Boka Bay is a must for anybody visiting this part of the world, and you'll get a truly wonderful perspective from your speedboat, starting from Kotor and stopping at various points along the way including the Blue Grotto and the pretty blue-domed Lady of the Rocks island church and for swimming. This afternoon is yours to relax or explore more of Kotor.
DAY 7
Sailing on Lake Skadar & Medieval Village Visit
Just 30 minutes' drive from bustling Kotor lies Lake Skadar, a vast lake that spans the border of Montenegro and neighbouring Albania. Spend your morning on a boat sailing around the lake, passing by villages that sit on the water's edge and then around Grmozur Island, stopping at the deepest part of the lake to enjoy a swim with the backdrop of dramatic landscapes and a chorus of local birds.
Once you've worked up an appetite, you'll have the opportunity for lunch with a local family who will prepare a typical seafood meal for you.
After a morning on the water you will make your way to the Medieval Village of Godinje which overlooks Lake Skadar, where you'll meet your host who is a young agronomist and history-lover who lives in the village. Take a stroll towards the church of St Nicolas and learn more about the village and its history in the Crmnica Region, then take an old village road through the forest where you will visit the ancient Balsic Palace, dating from the 13th century. You will continue on to your host's father's house to visit their wine cellar and learn about the history of the local wines as well as brandy and walnut liqueur. Once you've learnt how it's made, enjoy tasting some of their produce, including liqueurs, wine, fruit juice, ham, cheese, olives, seasonal fruits and vegetables, bread and doughnuts. You will then hike back down to the village below via the family's vineyards before finishing back in the village.
After a day full of fun, it's a 90-minute drive back to your hotel.
After a leisurely breakfast it's time to make the 40-minute drive to Klinci Village where you're staying for the next two nights. This centuries-old village provides a secluded getaway while having all the modern conveniences to ensure your stay it comfortable. Guests can learn about the story and history of the small Orthodox church constructed around 100 years ago within a 24-hour period. Take the rest of the day to relax as you wish, either at your hotel pool or exploring the grounds.
DAY 9
An Olive Oil Tasting with a Local Producer
Enjoy an early breakfast this morning before driving to a tiny village called Tici which sits on the same Lustica peninsula as your hotel. Arriving just before lunchtime, you'll be welcomed by your knowledgeable host and taken for a tour - explaining the history and methods of olive oil production along the way - before tasting some of the produce for yourself. The grounds here are beautiful, with over 1,000 olive trees, some of which are over 300 years old. After this you'll have the rest of the day to spend as you wish, whether you want to drive around exploring the peninsula to enjoy sensational views, or head back to the hotel to relax. Whatever you prefer, be sure to get a good night's sleep as you will need to have an early breakfast to leave for the airport in the morning.
After an early breakfast it's time to bid bok (farewell/goodbye) to Montenegro today as you catch a late-morning flight home to the UK, arriving in the early afternoon.
A Rough Idea of Price
Dependent on season, accommodation and activities
The estimated cost for this trip is £1,490 to £2,100 per person. The final cost of the trip depends on the way we tailor it especially for you. The final cost varies according to several factors, which include the level of service, length of trip and advance booking time. The exact price will be provided on your personalised quote. The average price for this trip is £1,750 per person.
A few of the benefits of travelling with us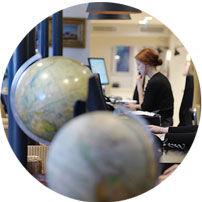 Get in touch
Our experts have the inside track on the destinations they sell and will tailor-make a holiday to your unique requirements.
Contact one of our Montenegro specialists