Itinerary Highlights
Explore Rio de Janeiro with an in-the-know private guide
Stay in a traditional farmhouse surrounded by 10,000 acres of private reserve
Visit Inhotim's indoor/outdoor art collection in beautifully cultivated landscape
Contact one of our Brazil specialists + 44 (0) 20 3958 6120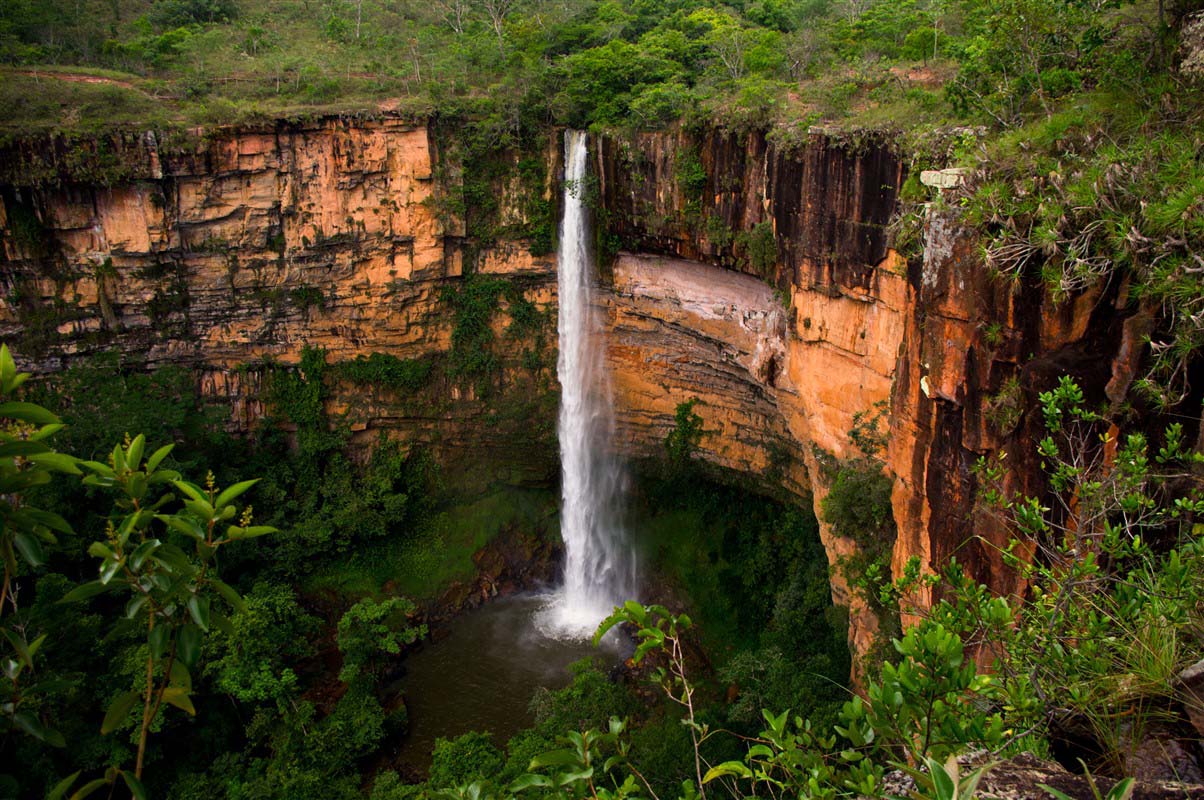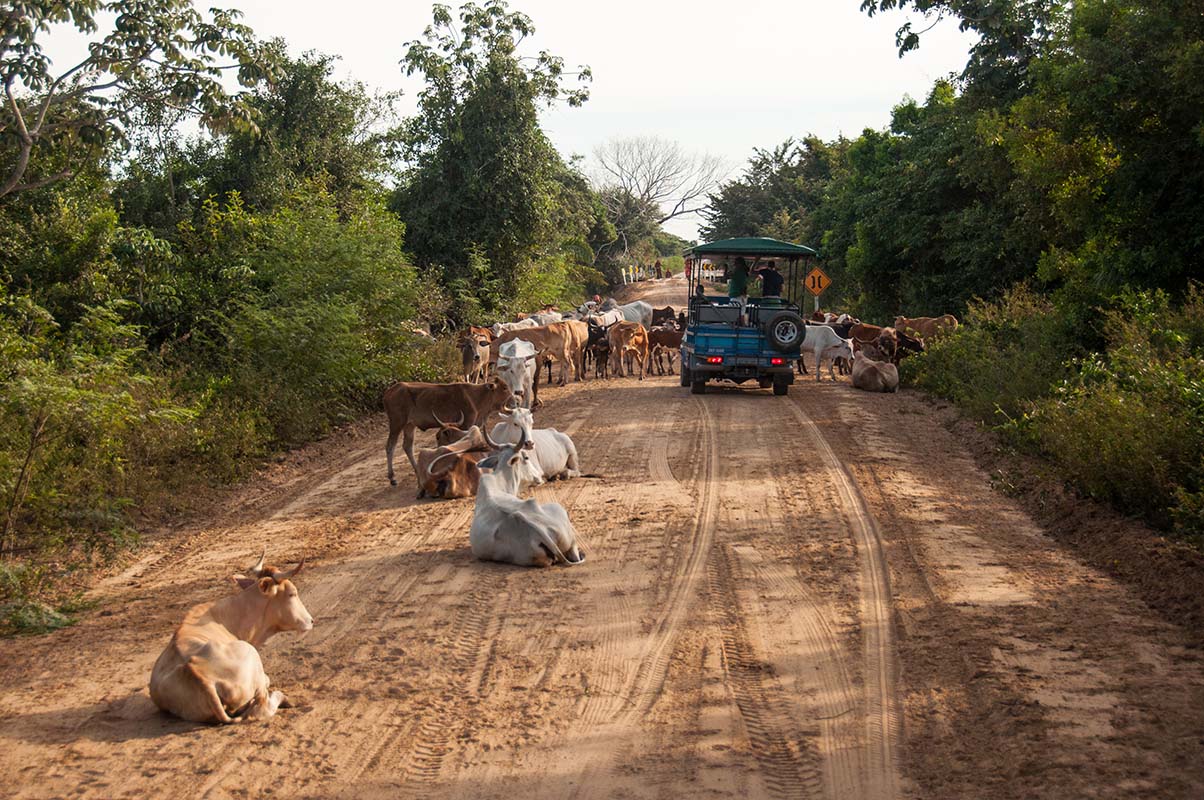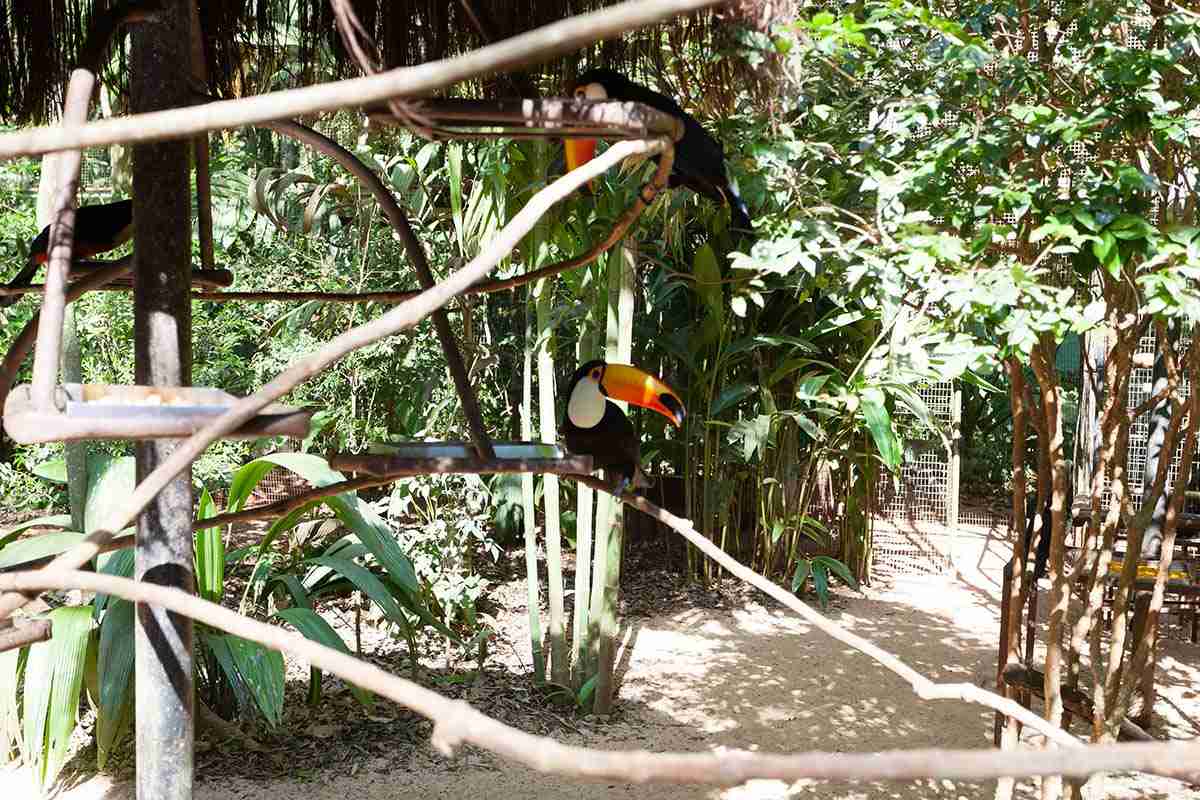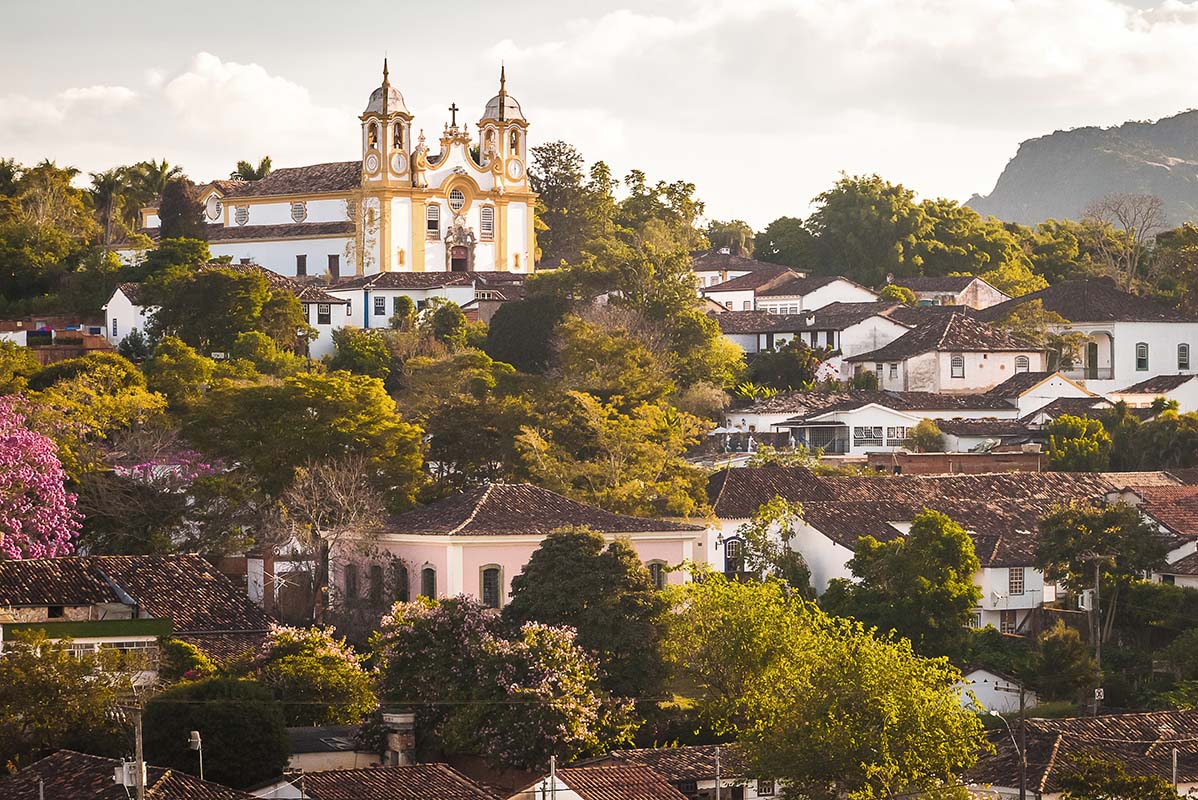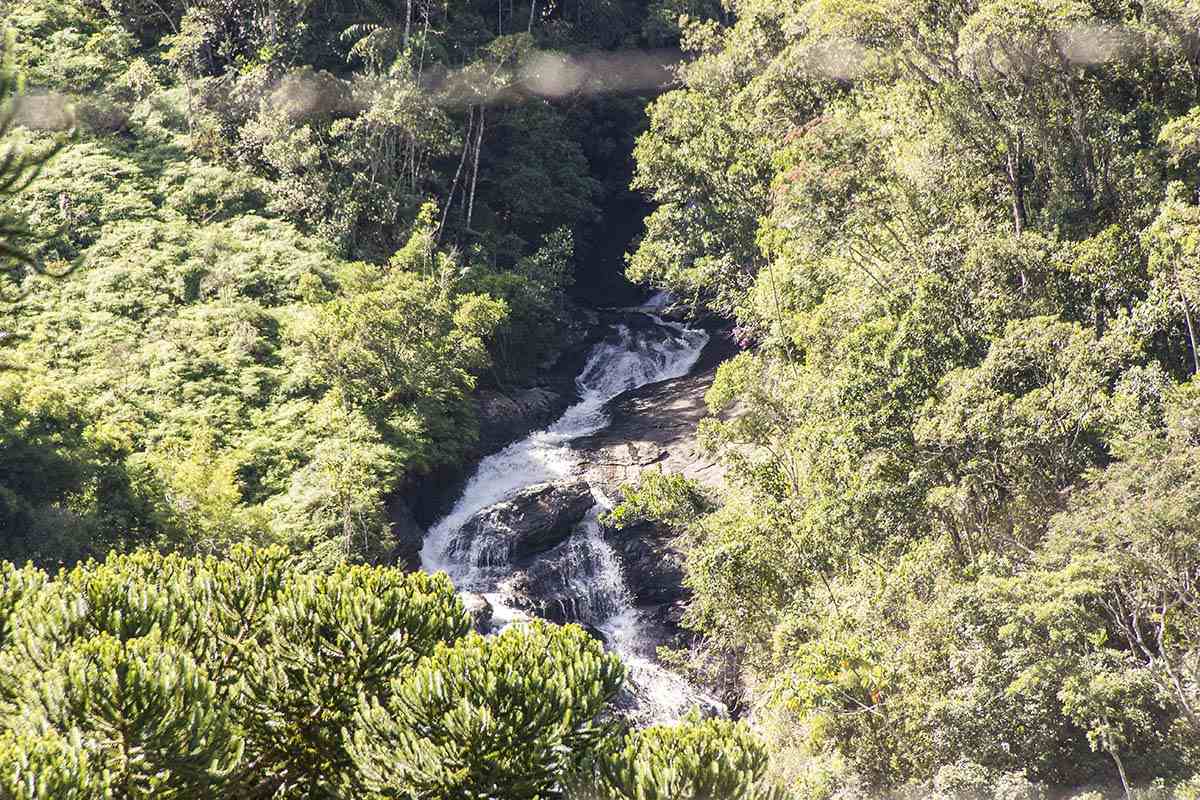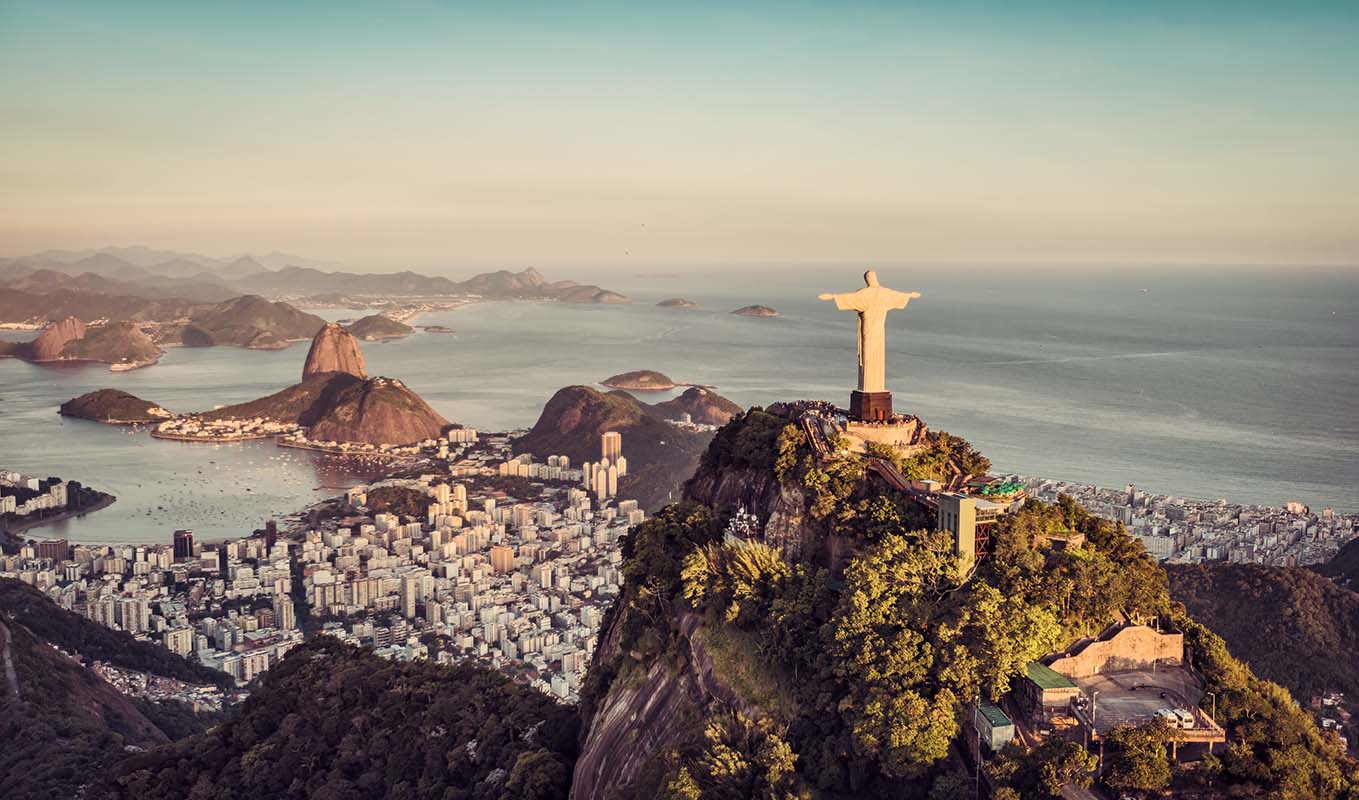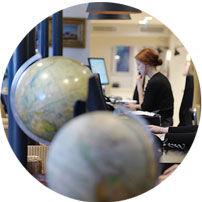 In the 17th century, Brazil boomed with the allure of gold. Feverish with riches, fortune-hunters upped sticks and amassed in the hills of Minas Gerais and beyond. This 12-day itinerary starts at Rio and takes you along the gold route to the country's magnificent colonial towns.
Route
Everything is 100% tailored to you
Your direct 11-and-three-quarter-hour flight leaves London at lunchtime, arriving into Rio de Janeiro in the evening. A private chauffeur will be waiting to drive you straight to your beachfront hotel. We can book you a table at the hotel restaurant or our detailed destination dossier is full of restaurant and bar recommendations should you wish to hit the tiles.
After breakfast, meet your private guide and head off to one of the bustling fruit markets where you can ask a friendly stallholder to whizz up a tropical green juice. Then to the iconic Corcovado and its 120ft Christ the Redeemer statue, sculpted from concrete and sandstone. After soaking up the panoramic views, head down to the quieter Santa Teresa neighbourhood where you can visit its cool artist's studios. Tuck into a feijoada (pork, beef and bean stew) at one of the charming local restaurants before making your way to the Selaron stairs and blazing mosaic tiles, a rite of passage for anyone travelling to Rio. End the day with a cable car ride to the top of the Sugar Loaf Mountain, and watch the sun set over the city. Following our tailor-made ethos, our tours are all completely flexible to suit your interests and needs. For instance, you may want to explore the city's rich historical centre full of baroque churches and colonial history.
This morning, discover the city's finest buildings by famed architect Oscar Niemeyer on a 14-stop tour. From the 33-floor cylinder Hotel Nacional to the UFO-like Museum of Contemporary Art, your guide will be able to give you unparalleled insight into these architectural landmarks.
It's your last night in Rio, so we suggest you make the most of the city's vibrant nightlife and samba bars. Before you go, we'll let you in on our secret hotspots perfect for a party.
This morning your private car will be waiting to transfer you along the gold route. Head four hours to Minas Gerais where your traditional fazenda (plantation house) lies tucked away in the rolling hills. Want to continue your holiday in ultimate style? Why not consider taking a helicopter from Rio to your hotel in Minas Gerais instead. It couldn't be easier, with a half an hour flight rather than the four-hour car journey. Either way, when you arrive you can recover in the outdoor jacuzzi whilst green-billed toucans and Brazilian tanagers fly by. In the evening, order caipirinhas with cachaca made from sugar cane grown in the grounds, then enjoy melt-in-your-mouth suckling pig with homemade polenta for dinner.
DAYS 5 & 6
A Biodiverse Paradise
For the next two days, you can explore vast territories of rich, fertile land brimming with wildlife and pristine vegetation. There's nearly 1,000 square miles of forest waterfalls, orchids, bromeliads and verdant valleys waiting to be discovered with the help of a local guide. Hike to the highest point of the reserve where you can gaze out over endless treetop canopies.
Your guide will be armed with corn bread sandwiches with home-cured meat and cheese, freshly squeezed juice and a slice of oozing orange cake for lunch. We highly recommend a spot of riding - the reserve's grassy plane runway is ideal for galloping at high speed. When you're ready to relax, unwind on a sun lounger by the natural pools, order an icy caipirinha from the shack and soak up the sounds of cascading water and spider monkeys chattering in the trees.
After a leisurely breakfast, your private chauffeur will transfer you three-and-a-half-hours to the picturesque town of Tiradentes. Check in to your hotel, drop your bags and take a stroll through the cobbled streets lined with wildflowers and palms. During the weekends, the narrow alleys fill up with well-heeled Brazilians browsing in the antique furniture shops and cool cafes. Don't worry, we've already booked dinner for you at one of our favourite local restaurants.
This morning, your private guide will help you discover this elegant 18th century town. Meander through streets of splendidly white colonial houses with lilac and mauve window frames whilst you learn about the local architecture. Then visit the baroque Matriz of Santo Antonio church, dazzling with gilding work and just about one of the most ornate you may ever see. The Rosario church is also worth a visit with its hand-painted ceilings and glorious alter. For contrast, your guide can take you to Sao Joao del Rey, another old mining town with a modern buzz where you can spend the rest of the afternoon.
DAY 9
Onwards to Ouro Preto
This morning, your guide will meet you for your transfer to Ouro Preto. Take a detour to the highland town of Congonhas to visit Bom Jesus do Matozinho and its life-size soapstone statues standing impressively in the churchyard. Continue to Ouro Preto and to your hotel for the next three nights.
DAY 10
Explore Ouro Preto
You have the whole day to explore this outstanding colonial gem with a private guide. Founded in the last years of the 17th century, Ouro Preto became the epicentre of the gold rush when many in the country flocked to its opulent streets. Today you can witness its golden-age glory exploring its old-stone fountains, wide cobbled plazas and masterful architecture. A backdrop of mountains makes it all the more cinematic, so don't forget to charge the camera before you set off. Your guide will take you to a number of baroque and rococo churches with sculptures and altars that will leave you reeling. Lady of Pilar is just such a church, lavishly glittering in gold. Also, don't miss the Museum of Mineralogy, a prerequisite when on the gold route trail. Other activities that we can arrange include tickets to live concerts; or visits to Mariana, the oldest city in Minas Gerais, the Museum of Aleijadinho or the botanical gardens.
Wake up bright and early for a day exploring Inhotim, an amazing indoor/outdoor gallery immersed in the mountaintops and a pilgrimage for artists worldwide. Funded by a mining millionaire, its riches can be seen in beguiling contemporary works (over 500 pieces). Peruse the striking sculptures, installations, photography and paintings. Nature lovers will no doubt revel in the lush botanical gardens boasting around 5,000 species of flora. Love palm trees? There are 1,500 varieties in this one place.
This afternoon, your private chauffeur transfer will take you to Belo Horizonte airport for your overnight flight to Lisbon. Touchdown in the early hours and it's a one and a half hour wait until you board your onward flight to the UK.
A Rough Idea of Price
Dependent on season, accommodation and activities
The estimated cost for this trip starts from £4,455 to £6,405 per person. The final cost of the trip depends on the way we tailor it especially for you. The final cost varies according to several factors, which include the level of service, length of trip and advance booking time. The exact price will be provided on your personalised quote. The average starting price for this trip is £5,125 per person.
A few of the benefits of travelling with us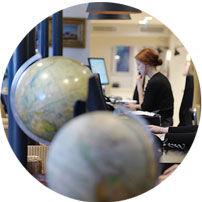 Get in touch
Our experts have the inside track on the destinations they sell and will tailor-make a holiday to your unique requirements.
Contact one of our Brazil specialists