Itinerary Highlights
Experience the real Yucatan peninsula, full of old stone relics and fine sand, perfect places for stopovers
The Caribbean seaside: delicious food on the Mayan Riviera and a bit of gentle adventure in Holbox
The colonial charm of Valladolid. Visit Chichen Itza at sunrise, without the crowds - both included in your itinerary.
Contact one of our Mexico specialists + 44 (0) 20 3958 6120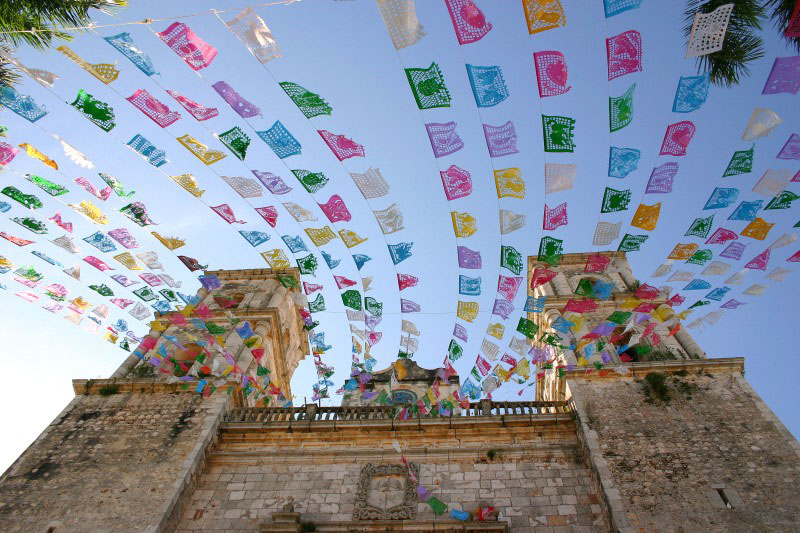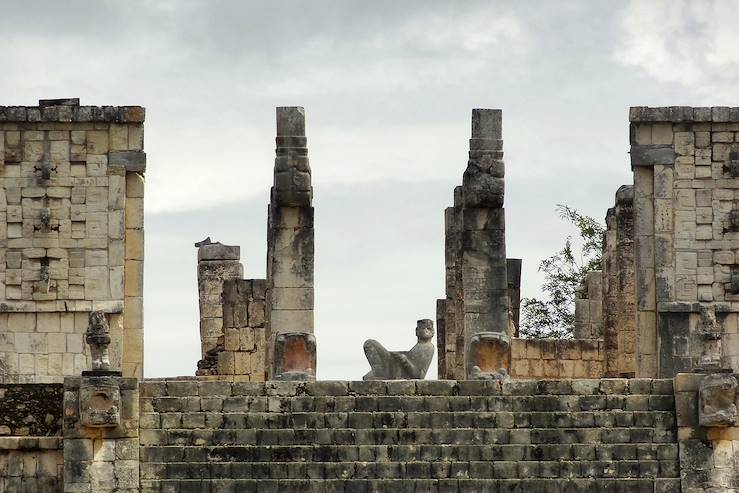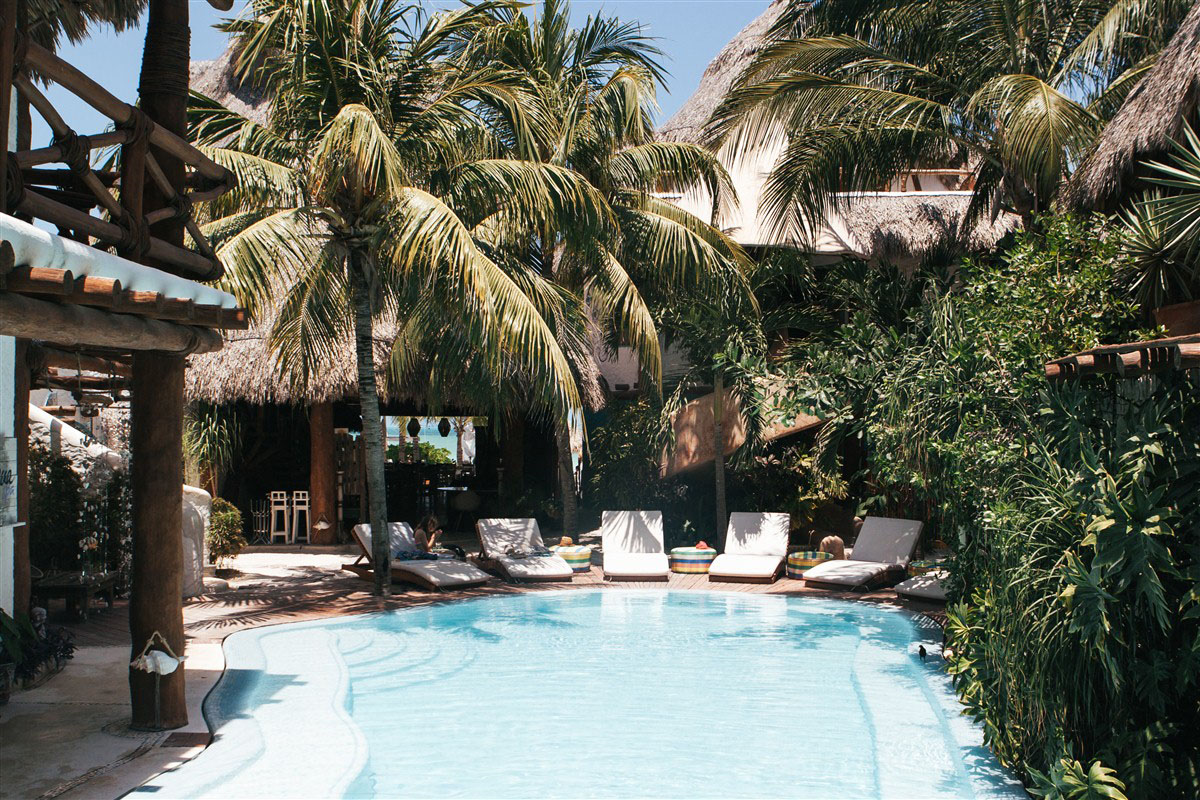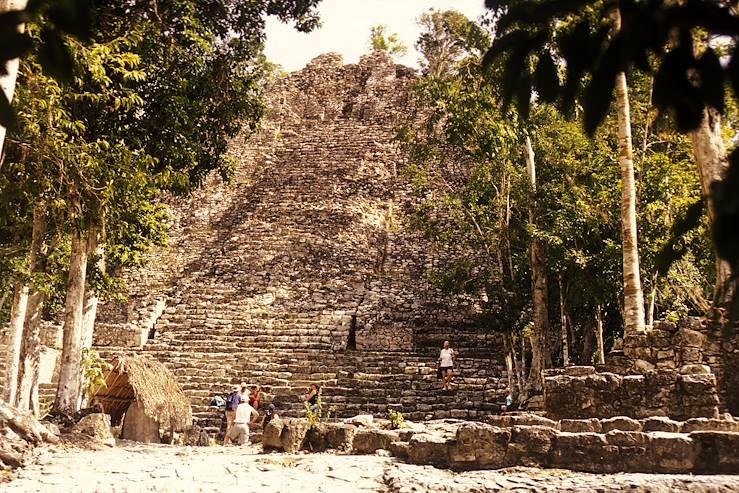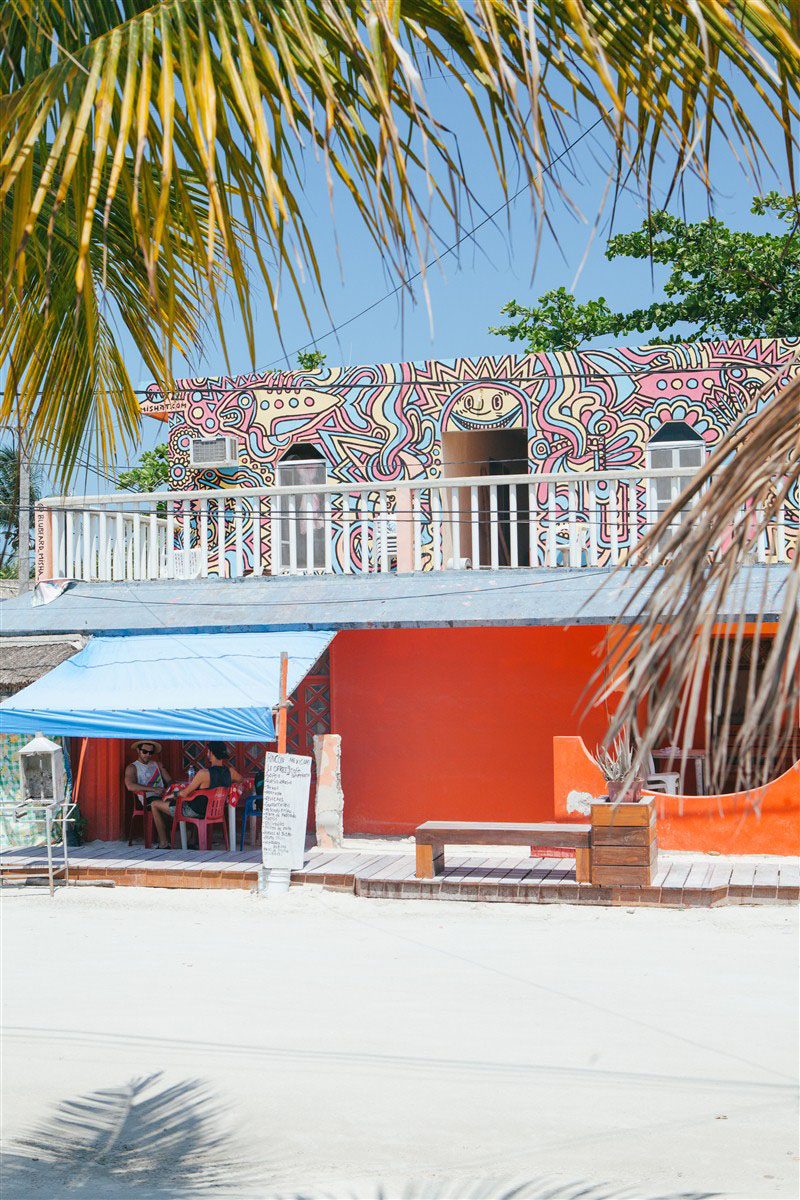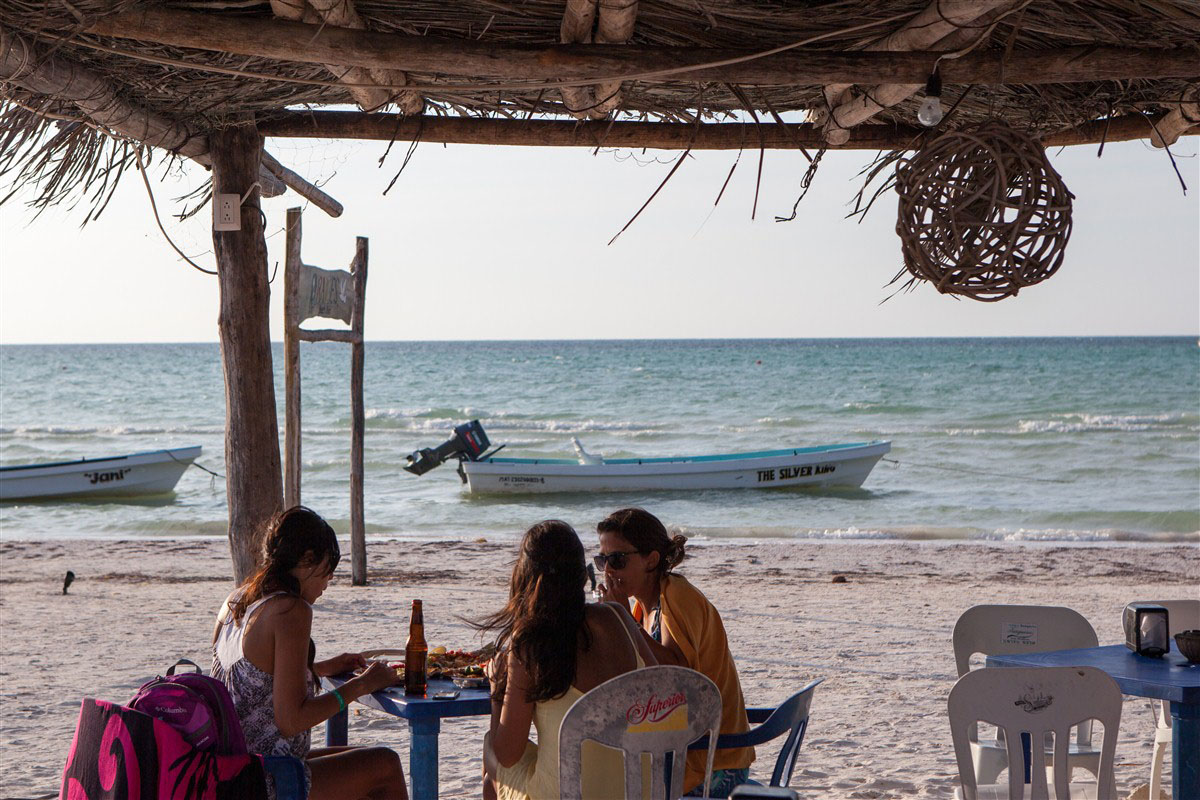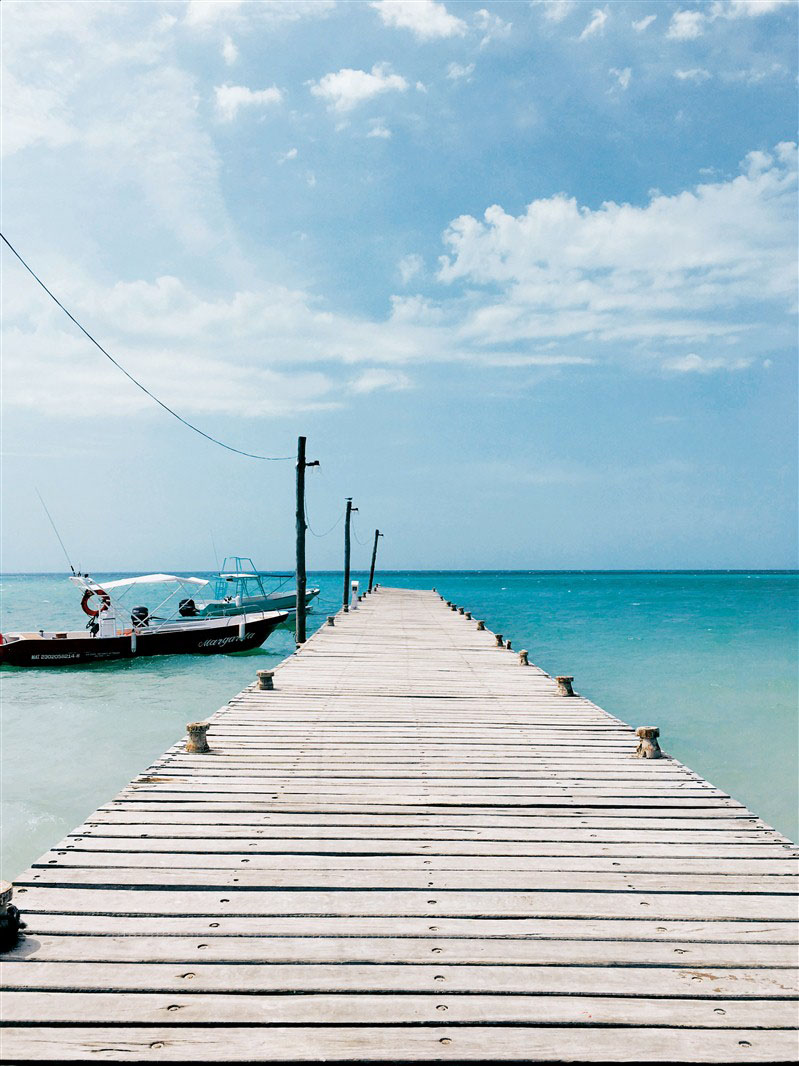 TWO'S COMPANY IN MAYAN COUNTRY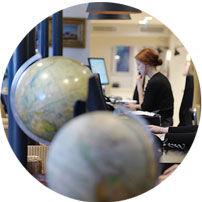 Because the ruins of ancient Mayan cities alone are worth the trip and the vision of white sandy beaches against a turquoise Caribbean background is an irresistible attraction, this journey of flexible rhythms is an excellent compromise. Drive across the Yucatan Peninsula, between old stones and palm trees, haciendas and palapa roofs. After arriving in Cancun, you take refuge on the
Riviera Maya
. Large stretches of fine sandy beaches, fringed by a turquoise sea, calm and shallow. Offshore there's Cozumel and its coral reef . The heart of the peninsula is also beating to the rhythm of its small colonial towns; you can feel it in
Valladolid
- soak up the colourful Mexican atmosphere.
A few miles away is one of the largest archaeological sites in the Yucatan: Chichen Itza - to avoid crowds, we suggest you visit it at sunrise, with a private guide. Then stop at Tixkokob, a peaceful village in the Merida region renowned for its crafts. Here's you'll experience life in a traditional hacienda. The last stop is Holbox, a cosy tropical island in the Caribbean Sea, off Chiquila. The sandy tracks are ideal for cycling alongside a jade seafront which, from June to September, is visited by a gentle giant, the whale shark. Along with flamingos, pelicans and other exotic birds.


YOUR JOURNEY
This itinerary is designed so you can take things at your own pace. Highlights already in the itinerary: Chichen Itza in the early morning and a tasting dinner at your hacienda in Tixkokob. Other activities are optional: introduction to cenote diving, the Río Lagartos peninsula, a day trip on a private boat. We can tailor which hotels you stay at to your exact requirements, from laidback haciendas to intimate boutiques and larger resorts. Our local Concierge will be on hand throughout your trip to help with suggestions and any last-minute organisation.
Route
Everything is 100% tailored to you
DAY 1
Flight to Cancun - Mayan Riviera
Welcome at the airport and quick transfer to the Mayan Riviera A two-night stay at a coastal hotel overlooking the Caribbean Sea. The hotel has a very relaxed environment - yet there are plenty of activities available. From yoga classes to cooking lessons, wine tastings to golf, snorkelling to swimming in one of three pools, the resort is very well equipped. The spacious suites feature a sleek modern design.
There is a relaxed atmosphere on the Riviera Maya, a succession of spots that offer all the pleasures of a seaside resort with the charm of bygone days. Offshore, Cozumel Island, fringed by the world's second largest coral reef, is a diving lover's paradise. A succession of extraordinary spots, displaying a variety of extremely beautiful underwater flora and fauna. At the end of the day, enjoy tapas in one of the many beach bars, with your feet in the water.
Optional - An introduction to diving at Casa Cenote.
DAY 3
Riviera Maya - Valladolid
Pick up your hired car and drive to Valladolid, in the heart of the Yucatan peninsula. Overnight stay in a charming posada in the historic centre. The spacious and comfortable rooms are extended by balconies with hammocks. A short tour around the city could include the church of San Cervacio o Gervasio, Francisco Canton Rosado park or the Zaci cenote. What is a cenote? A karst erosion phenomenon, which results in a large well with clear water. One of the signature natural wonders of the Yucatan region.
DAY 4
Valladolid - Chichen Itza
Optional - Private tour of the Río Lagartos peninsula, just over 100 miles north of Valladolid.
Quick drive to Chichen Itza. Overnight accommodation at the gates of Mayan temples in a beautiful 16th-century colonial home. A pleasant and lively place, with well-kept gardens and large palm trees.
DAY 5
Chichen Itza - Tixkob
Included in the itinerary - Chichen Itza at sunrise. Take a private early morning trip to the largest and most famous archaeological site on the Yucatan Peninsula - Chichen Itza. Kukulkan's magnificent pyramid, El Castillo, is one of Mexico's best-known and most recognised archaeological sites. It is located here in this arid region because of the presence of natural wells, the cenotes. The groundwater spring gave it its name, Chi Chen ('near the well'). This sacred city was one of the largest Mayan centres in the region and throughout its history, which spanned almost a thousand years. The contributions of different peoples, the Mayans and Toltecs, have left their mark on this city. What is left, marked on the stone monuments, is the imprint of their vision of the world and Indeed the universe.
In the afternoon, continue westward to Tixkokob, in the Merida region, where you stop off for two nights at a second hacienda - a small haven in the middle of the jungle. The hacienda is a former Franciscan convent that is more than four centuries old and occupies what was once the home of the owners of a colonial plantation.
This is an excellent spot for some proper R&R; the large house, its brightly painted walls, its patios under large arcades where dinner is served, the large Mayan huts with palapas roofs spread all around and, the best part, the huge hammock suspended above the large swimming pool.
Must-see - Celestun bird sanctuary - Izamal, a small colonial gem - weavers making hammocks in Tixkokob - Ake Mayan archaeological site and its interesting road system.
Just for you - a romantic candlelight dinner, in an intimate setting, under the estate's oldest tree.
Drive to the small village of Chiquila, from where you can then reach the paradise Isla Holbox by ferry. Accommodation for three nights in a quiet hotel a little off the beach. This small intimate boutique has just fifteen rooms, around a lagoon-coloured pool. Indoor, the design is minimalist, sleek and comfortable.
Holbox, which belongs to the Yum Balam Ecological Reserve, is an eco-friendly island focused on sustainable tourism: bird watching (flamingos and pelicans on the lagoon), spotting crocodiles and whale sharks watching. The road network is fairly basic, the best way to get around is by moped or by golf cart. Take a boat trip to Yalahau lagoon or Isla Pajaros for deserted beaches and one of the best birding spots in the area. The conditions here are also perfect for kiteboarding, for any adrenaline junkies out there.
Optional - Day cruising, fishing and diving.
DAYS 10 & 11
Holbox - Cancun - Return flight
Drive to Cancun, return your hired car to the airport and catch your flight home. Overnight flight, arriving the next day.

A la carte
DIVING IN A CENOTE AND SNORKELLING IN THE LAGOON
Cenotes only exist on the Yucatan Peninsula so diving in them is a real bucket list activity. The outing begins with an introduction to speleological (the study of caves) diving in one of the best preserved cenotes of the region, before continuing towards the coast to a natural lagoon for a second snorkelling session, where you'll see the likes of turtles, corals, rays and numerous tropical fish species.
Optional


THE RIO LAGARTOS PENINSULA
The Rio Lagartos Peninsula (Las Coloradas), located over 60 miles north of Valladolid, is one of Mexico's main ornithological reserves, devoted mainly to the protection of flamingos. You'll also find other wildlife, such as crocodiles, as well as local flora characteristic of the north coast of Yucatan, which borders many deserted beaches. A veritable paradise for ornithologists with more than 200 species of birds, cormorants, pelicans, ibis, stilts, herons, as well as several kinds of egrets. Return to the port of San Felipe after two hours of walking and dining in a local restaurant. This four-and-a-half hour tour with a private English-speaking guide includes motor boating (two and a half hours in total), admission to the reserve and lunch at a local restaurant.
Optional - Trip starting in Valladolid, with private guide


CABO CATOCHE, ISLA PAJAROS AND ISLA
PASION 15 miles from Isla Holbox, Cabo Catoche is the northernmost point of the Yucatan Peninsula. Take a private boat from Holbox Island to enjoy the best of the cape: fishing and snorkelling. After lunch with your feet in the sand, continue to sail towards Isla Pasaros and Isla Pasion, where flamingos can be observed from May to November. This day includes the services of a boat skipper, the loan of equipment for fishing and snorkelling and lunch on the beach.
Optional


Mexico City - A tumultuous and sprawling capital, it combines vestiges of Aztec culture and futuristic skyscrapers, traditional tianguis (markets) and designer galleries, 100% regional cuisine and trendy pavement cafes.
The Convent Route - Learn about Mexico in the 16th and 17th centuries and New Spain, through the successive arrivals of Franciscans, Dominicans and Jesuits who came to evangelise this indigenous land. They built convents, monasteries, colleges and missions that now constitute Mexico's colonial architecture. Acanteh, Tecoh, Chumayel, Arachide...
Bacalar Lagoon is a must-see, if only for the variety of beautiful colours of the lagoon. Other activities include sailing on the lake, exploring the Cenote Azul (whose transparent waters have visibility of up to 100 feet), and a trip to the fort of San Felipe. Nearby, a string of Mayan sites: Kohunlich, Dzibanché, Kinich-Na... and even a Mennonite community, where life goes on as it did in the 17th century.
Optional - Contact us
A Rough Idea of Price
Dependent on season, accommodation and activities
The estimated cost for this trip is £4,200 to £5,000 per person. The final cost of the trip depends on the way we tailor it especially for you. The final cost varies according to several factors, which include the level of service, length of trip and advance booking time. The exact price will be shown on your personalised quote. The average price for this trip is £4500 per person.
International flights with a scheduled airline
Airline taxes and fuel surcharge
Access to the Air France business lounge at Roissy 2E (for departures from Paris)
Private transfer from Cancun airport to Playa del Carmen
Car hire for eight days
Two-night stay in Playa del Carmen in a junior suite and full board included
Overnight stay in Valladolid in a double room with breakfast included
Overnight stay in Chichen Itza in a double room with breakfast included
Two-night stay in Tixkokob in a double room with breakfast included
Three-night stay in Holbox in a double room with breakfast included
Tour of the archaeological site of Chichen Itza at sunrise, without crowds, with private expert guide
Three-course tasting dinner in your Tixkokob hacienda
Our local Concierge service
Our app, loaded with your itinerary, hotel details and recommended places to visit
A few of the benefits of travelling with us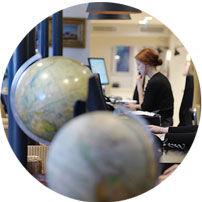 Get in touch
Our experts have the inside track on the destinations they sell and will tailor-make a holiday to your unique requirements.
Contact one of our Mexico specialists