Itinerary Highlights
Experience Mexico differently, from the capital city to the waves of the Pacific, and from colonial cities to archaeological sites
Local crafts while in trendy Mexico City, peaceful Oaxaca and Monte Alban.
A wild and hedonistic finish in a haven of tranquillity on the ocean, not far from Puerto Escondido.
All our usual additional services, including a local Concierge
Contact one of our Mexico specialists + 44 (0) 20 3958 6120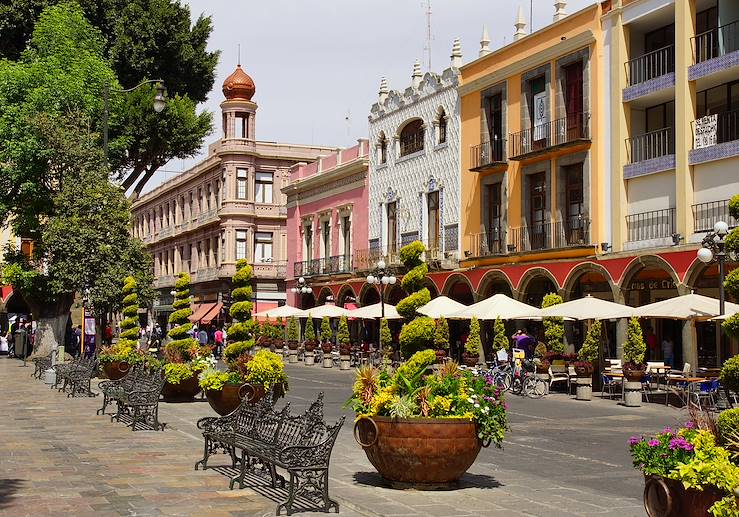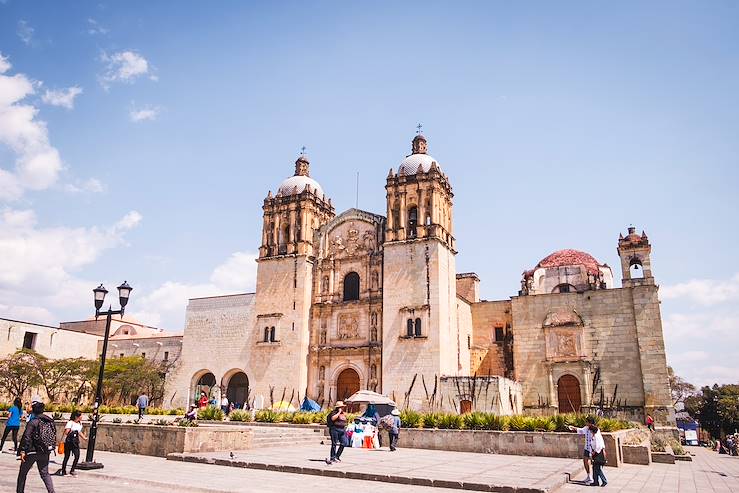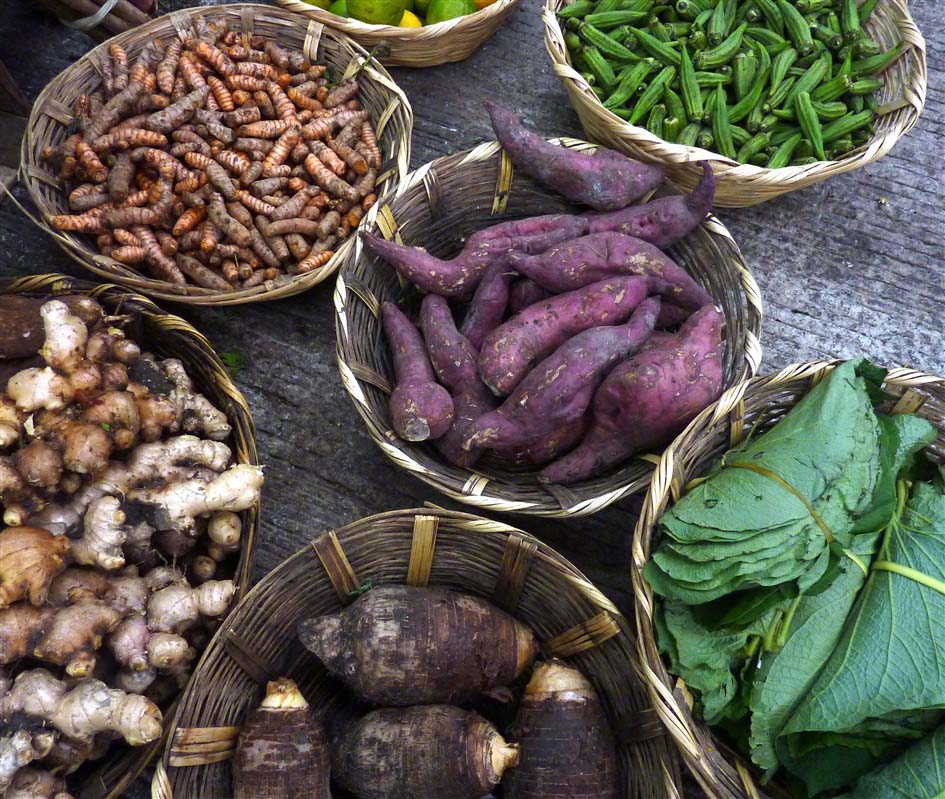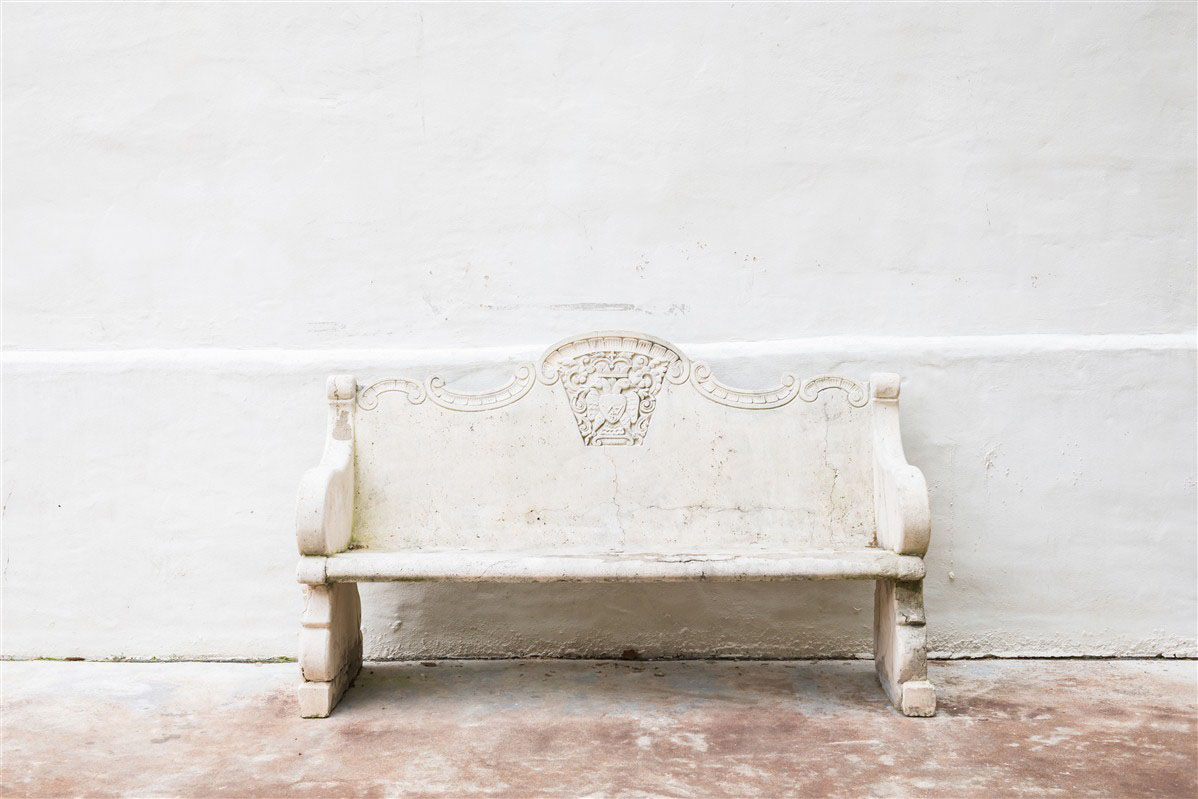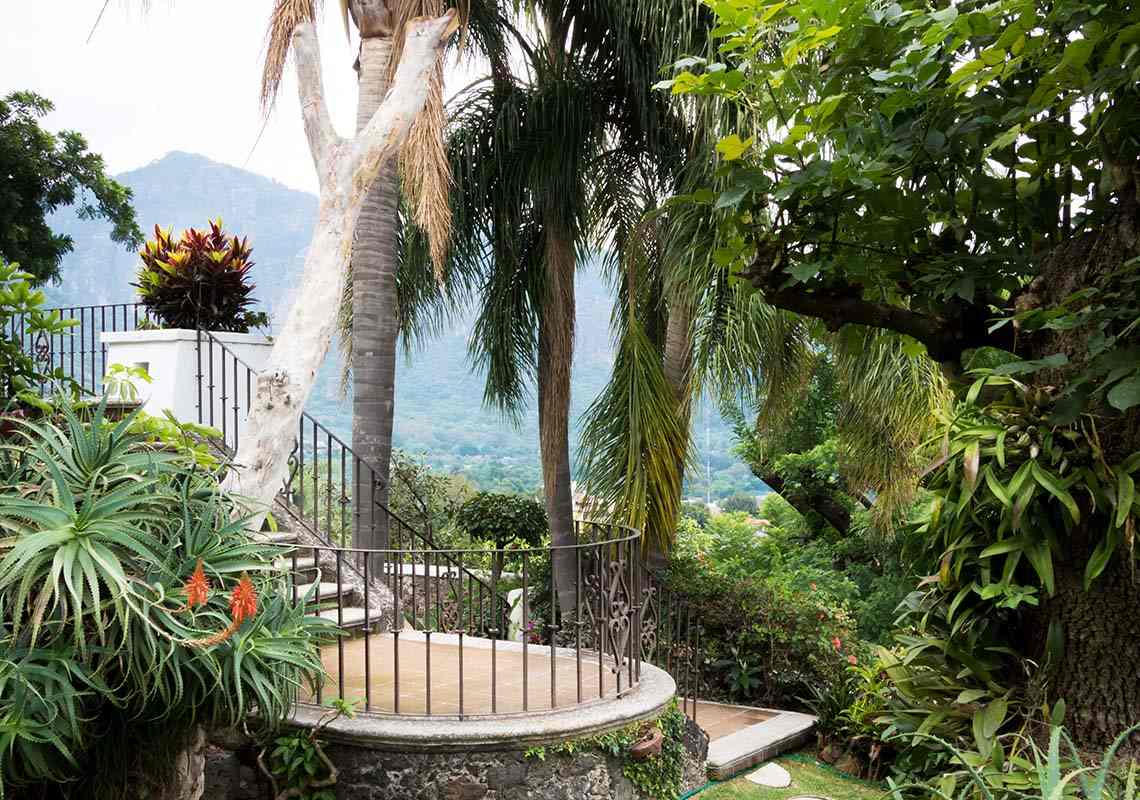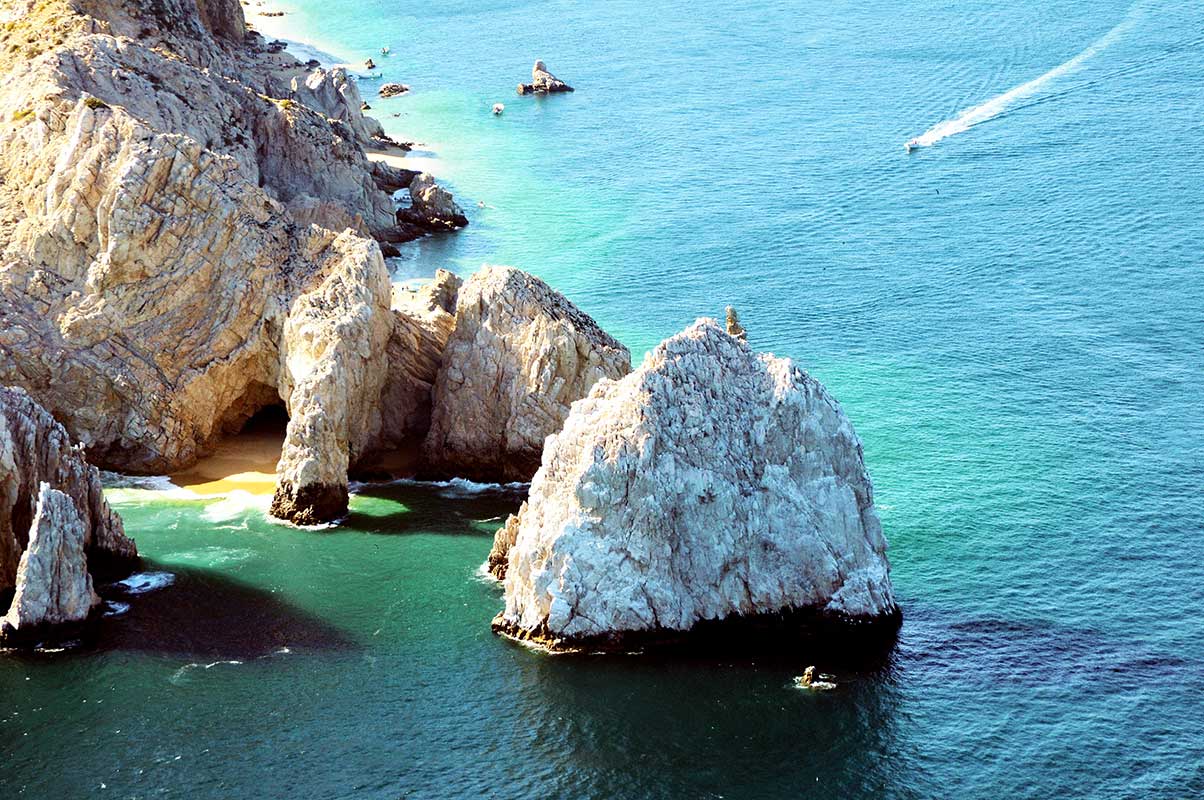 A DIFFERENT MEXICO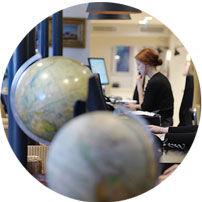 There are four parts to this trip that will offer an alternative experience of Mexico. First stop,
Mexico City
. From Aztec ruins to futuristic skyscrapers in Paseo de la Reforma, the contrasts of eras and styles are apparent at every turn in Mexico City. It's a city that marches entirely to the beat of its own drum. After a stop at the colourful colonial city of
Puebla
, you'll reach the beautiful valley of
Oaxaca
. Oaxaca is jam-packed with excellent examples of colonial architecture and its natural surroundings, vast and well balanced, are a charming example of the real Mexico. Major archaeological sites, such as Monte Alban and Mitla, recall the golden age and innovation of Mexico's indigenous civilisations.
The power of the waves and the laidback feel of the Pacific coast complete the ambience. A late summer vibe reigns in Puerto Escondido ; the hidden harbour is a famous surf spot, but also an excellent spot for bird-watching.


YOUR TRAVEL
This route through south-western Mexico takes in both the history and the modernity of the country. You will be travelling by car throughout. There are no long daily journeys on this trip (with the exception of the last day), instead we will advise you of the best stop-off points, allowing you the time to discover and enjoy. Three days in Mexico City, two days in Puebla, three days in Oaxaca and three days away from Puerto Escondido mean you are not a slave to the road. We also have the inside track on all the best hotels in each region. At each stop, you will have time to relax and explore at your own pace, including sampling delicious local cuisine. This itinerary also includes a few visits and tours with private or local expert guides, but also you will have the assistance of our local Concierge to help with any last-minute needs or wishes.
Route
Everything is 100% tailored to you
Warm welcome on arrival and private transfer to the La Condesa district. Young professionals and artists from all walks of life have made it one of the most appealing and safe districts of Mexico City. Wide tree-lined avenues, pavement cafes, art galleries... and beautiful Art Deco architecture (the Basurto and San Martin buildings are real highlights). A three-night stay in a lovely boutique hotel with a cosy atmosphere and attentive service. The rooms are all designed differently based on a blend of modern and indigenous arts. On sunny days, head to the rooftop terrace for breakfast with views across Mexico City's skyline.
In this itinerary - private Mexico City tours and exploring by bike. Cycling is an enjoyable and practical way to explore the trendy parks, avenues and terraces of the Roma and La Condesa districts. Half a day with a local guide allows you to interpret these trendy bohemian neighbourhoods, from Art Deco architecture to quiet side-streets and stop-offs in galleries, bookstores and designer shops. Another day, another guided tour with a local resident. This tour of the city will be entirely spontaneous, tailored exactly to your tastes by your guide who will be able to share historical and anthropological anecdotes of wherever you visit. It is also an opportunity to discuss life in modern Mexico and to garner valuable tips for the rest of the journey.
Optional - Discover Mexico City's markets on an exclusive private tour and get access to tickets to a free Mexican wrestling match at Arena Mexico: popular and authentic!
Mexico isn't a big city, it's a mega city. From Tenochtitlan to Chilango, history has left indelible contrasting marks in its wake. In the Historical Centre, The Great Temple, dedicated to Huitzilopochtli and Tlaloc, the Aztec gods of war and agriculture, adjoins the imposing Metropolitan Cathedral of the Assumption of Mary. In Saint Joseph's chapel, Christ with cocoa beans is a nod to the Aztec god Tlaloc. At the National Palace and the Palace of Fine Arts, the works of 20th-century mural painters (José Clemente Orozco, David Alfaro Siqueiros, Diego Rivera) express the tensions and dynamics that still exist in Mexican society today. In Polanco, under its aluminum sheath, the Sumaya Museum presents the art collection of Carlos Slim, 'the richest man in the world'. Indulge in some shopping on President Masaryk Avenue, relax under the branches of the Bosque de Chapultepec or visit the National Museum of Anthropology.
Pick up the rental car and drive to Puebla, whose historic centre is a UNESCO World Heritage site. We love the colonial architecture and the breathtaking view of the Popocatepetl, which rises to a height of more than 17,700ft. Accommodation for two nights in the historic heart of Puebla, in a former period house converted into an intimate hotel. Mexican charm, superb outside dining space and quality cuisine - one should not miss tasting the 'mole poblano', a spicy sauce with chilies, almonds, and cocoa used to season meats.
What to see and do in Puebla - The magnificent Talavera pottery, faience covering the facades of the beautiful stately mansions - the opulent decor of the churches and cathedral - the Capilla del Rosario of Santo Domingo Church, also known as the eighth wonder of the new world and renowned for its 24-carat gold leaf - the zocalo, one of the most beautiful in the country - strolling in the bohemian El Barrio del Artista (artists' district), where artists carry out their trade much to the enjoyment of passers-by - venture down Callejon de los Sapos, a colourful street where antique shops spread their wares all across the sidewalk.
Must-see: Cholula, about 13 miles away from Puebla, is famed for its large pyramid with the Our Lady of Remedies Church perched at the top, framed by the snow-covered summit of Popocatepetl in the distance. This vast pyramid has been shaped and enhanced by several civilisations including the Olmecs, Toltecs, Zapotecs and Aztecs. The conquistadors discovered nearly 400 similar buildings when the city was captured in 1519, so Cortès vowed to build 365 churches! Only 37 materialised. Also worth a visit is the Franciscan convent of Archangel Gabriel - one of the oldest in Mexico. It is located on the ruins of a temple dedicated to Quetzalcoatl, and the Casa Del Caballero Aguila, built in the 16th century, which houses the city museum and some beautiful art galleries.
The road to Oaxaca, capital of the state of the same name, nestled on the side of the Sierra Madre del Sur, more than 5,000 feet above sea level. The landscapes of the volcanic plain gradually give way to those of the mountains; candelabra-shaped cacti surround you in this desert universe. A three-night stay in a beautiful downtown location, with sleek decor, pastel hues, a warm welcome and delicious food. The rooftop terrace offers fantastic panoramas of the city.
The itinerary includes a visit to Oaxaca and Monte Alban, with an expert private guide . Oaxaca de Juarez was granted city status in 1532. It was quickly equipped a fortified square, administrative buildings, churches, convents, warehouses... The buildings borrow European styles, adapting them to local tastes. Today, this setting is remarkably well preserved, despite persistent seismic activity. Museums document the different aspects of life in the valley, before and after the arrival of the Spanish and to this day. Not far from Oaxaca, Monte Alban is the great city of Zapotec culture - abandoned in the 7th century, it was later occupied by the Mixtecs. Temples, pyramids, tombs and recreational parks are located around a huge plaza built on a levelled peak.
Already in the itinerary - traditional crafts in Oaxaca. You'll explore the many villages of the surrounding valleys and the crafts for which they are famous in the company of a private expert guide. Coyotepec for barro negro pottery; San Martin Tilcajete and its Alebrijes workshops; Jalietza is known for its textiles and embroidery; Ocotlan for its artistic cutlery factories... The day begins in Santa Catarina Minas, where you visit a mescal distillery.
Optional Private cooking class - high-altitude hike in the Sierra Norte of Oaxaca.
DAY 9
Oaxaca - Puerto Escondido
Take a day's drive across the Sierra Madre to reach the Pacific coast. As you get further away from Oaxaca, there are fewer villages and more hairpin turns on the road. Eventually you'll reach the sea and the port town of Puerto Escondido.
Three-night stay in a peaceful haven on the ocean. This stretch of pristine coastline has been transformed into a private paradise for beach lovers. This boutique hotel has just sixteen bungalows, each with private pools - barefoot luxury at its finest. Spend your days relaxing on the beach or by the pool, or doing activities like surfing and kayaking. In the evenings, dine on local seafood in the hotel's restaurant.
DAYS 10 & 11
Puerto Escondido
This small port, surrounded by palm trees, is renowned for its hippie atmosphere and huge waves. There's a beach to suit every mood; experienced surfers should head to Zicatela, while novices to La Punta. The Playa Principal has more of a family vibe while Manzanillo and Angelito are great for swimming and snorkelling. Those in search of romantic walks, meanwhile, should head to Bacocho. And then there is the hinterland, behind the high mountains that rise above the bay, the small villages, the markets, the fiestas. You can also take to the sea, go horseriding or do some bird watching... finished off with a cocktail while you watch the glorious Pacific sunset.
DAYS 12 & 13
Puerto Escondido - Return flight
Road to Huatulco, return the hired car. Flight to Mexico City, then international flight home. Overnight flight, arriving the next day.
A la carte
MEXICO - THE JAMAICA AND SONORA MARKETS
famous in Mexico, the Jamaica market is open every day of the year; its stalls display fruit, vegetables, flowers, meats, kitchen utensils, etc. Here, it is customary to taste everything from one stand to another, especially fruit! Next stop - the mysterious Sonora market. This market, unique in Mexico and probably throughout Latin America, is dedicated to herbalism and witchcraft. Metis healers, indigenous to Mexico, witches and shamans gather here to replenish their supplies.
Optional


OAXACA - PRIVATE COOKING CLASS
Oaxacan cuisine is renowned for its subtlety and variety. This class allows you to discover various regional flavours. Shopping begins at a local market then, led by the chef, four traditional dishes are prepared, followed by a tasting.
Optional
A Rough Idea of Price
Dependent on season, accommodation and activities
The estimated cost for this trip is £5,300 to £6,100 per person. The final cost of the trip depends on the way we tailor it especially for you. The final cost varies according to several factors, which include the level of service, length of trip and advance booking time. The exact price will be provided on your personalised quote. The average price for this trip is £5500 per person.
Return flights to Mexico City with a scheduled airline
The Huatulco-Mexico flight
Airline taxes and fuel surcharge
Airport/hotel private transfer on arrival
Eight-day car hire
Three-night stay in Mexico City in a double room with breakfast included
Two-night stay in Puebla in a double suite with breakfast included
Three-night stay in Oaxaca in a double suite with breakfast included
Three-night stay in Puerto Escondido in a double room with half board included
The half-day tour of Mexico City by bicycle, with private expert guide
Half-day with private local guide in Mexico City
Day trip to Oaxaca and the Monte Alban site with a private expert guide
Day trip to the craft villages surrounding Oaxaca, with private expert guide
Our local Concierge service
Access to our local Concierge and all of our usual additional services
A few of the benefits of travelling with us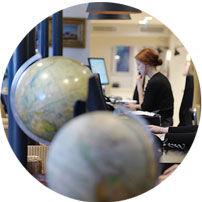 Get in touch
Our experts have the inside track on the destinations they sell and will tailor-make a holiday to your unique requirements.
Contact one of our Mexico specialists