Itinerary Highlights
Road trip through dramatic sloping landscapes, stopping off at charming fishing villages and museums brimming with Viking culture
Swap the car for bikes, kayaks or your own two feet and explore the local surroundings with the help of private guides
Dive into traditional fishing life in Henningsvaer by hauling in the catch of the day
Make the most of our usual additional services, including access to our local Concierge and hire cars at the ready
Contact one of our Norway specialists + 44 (0) 20 3958 6120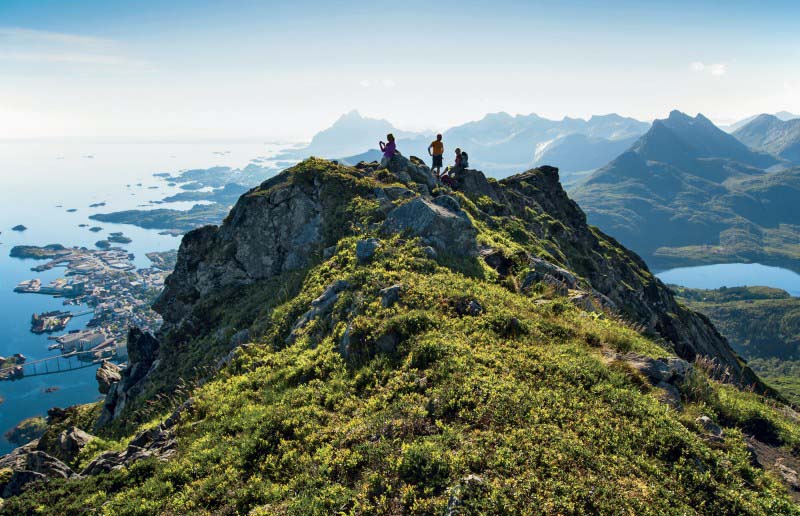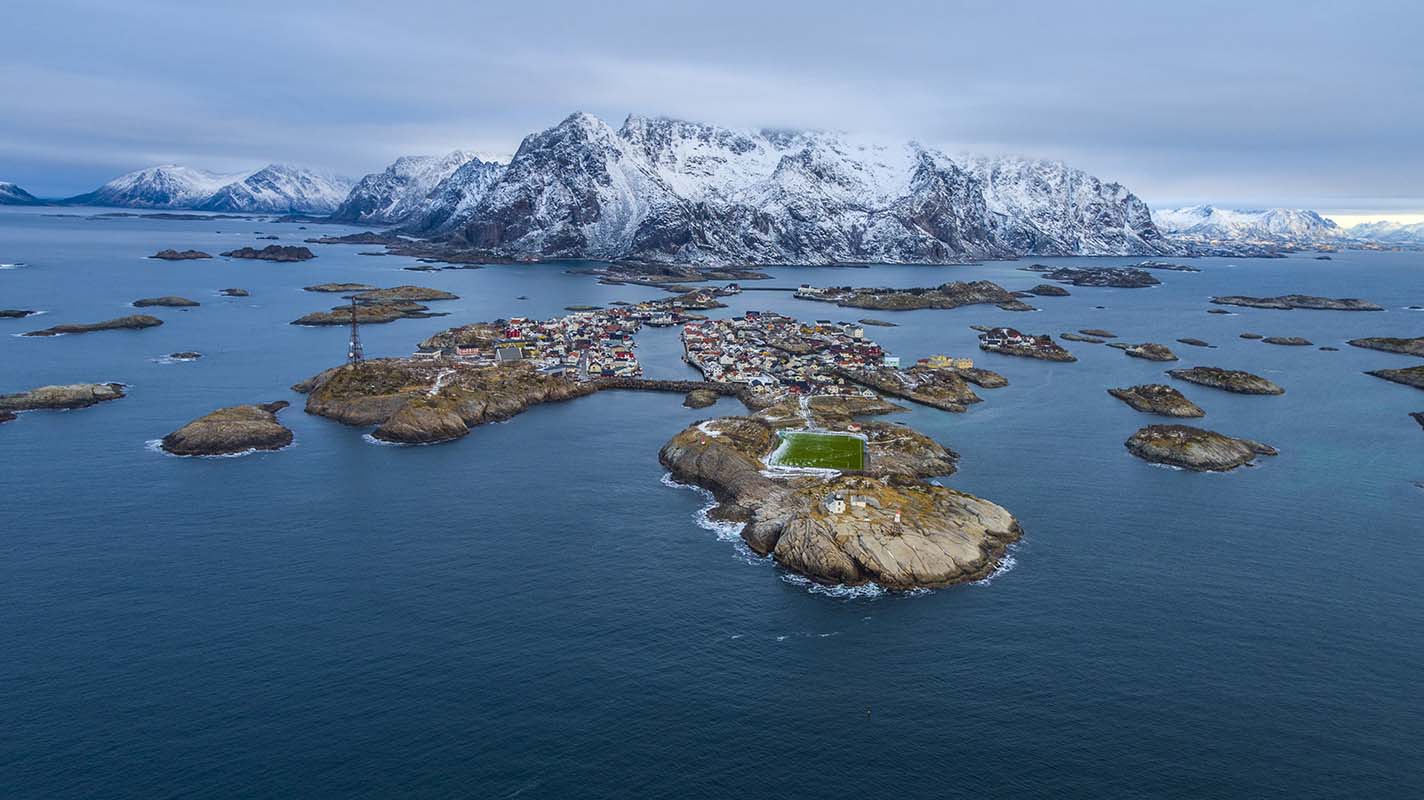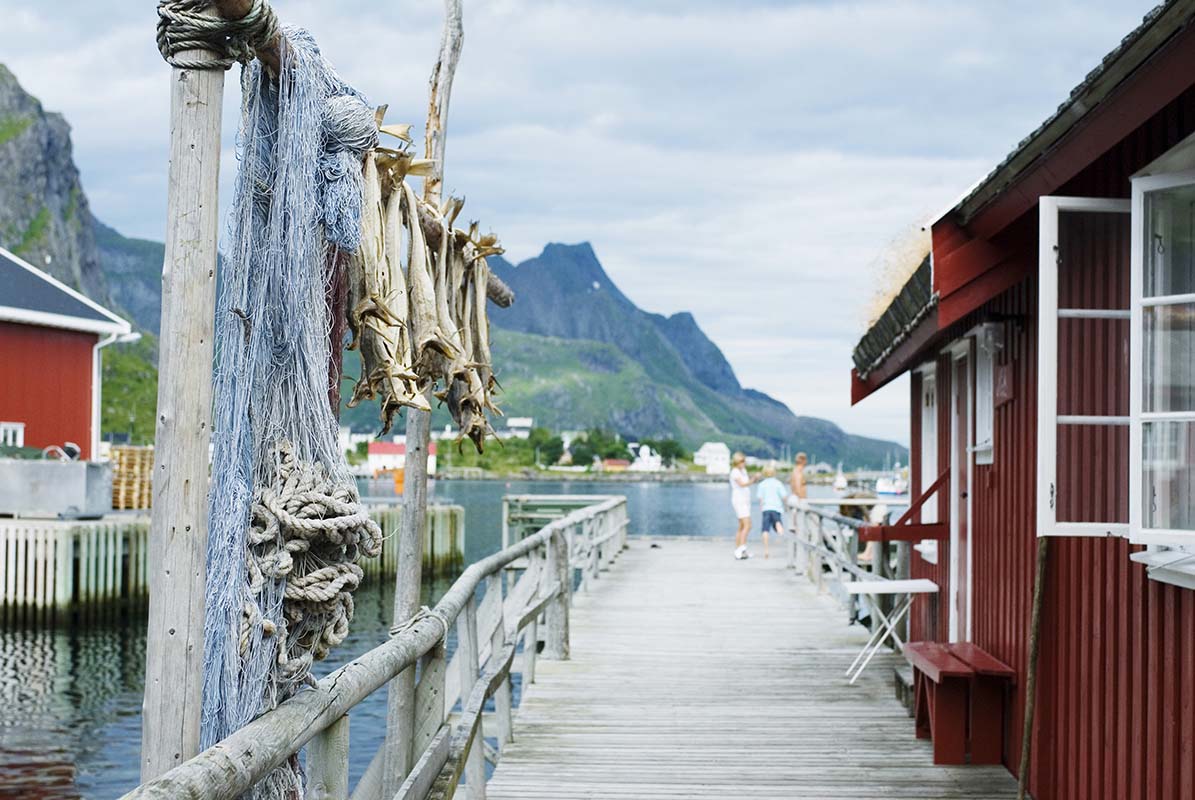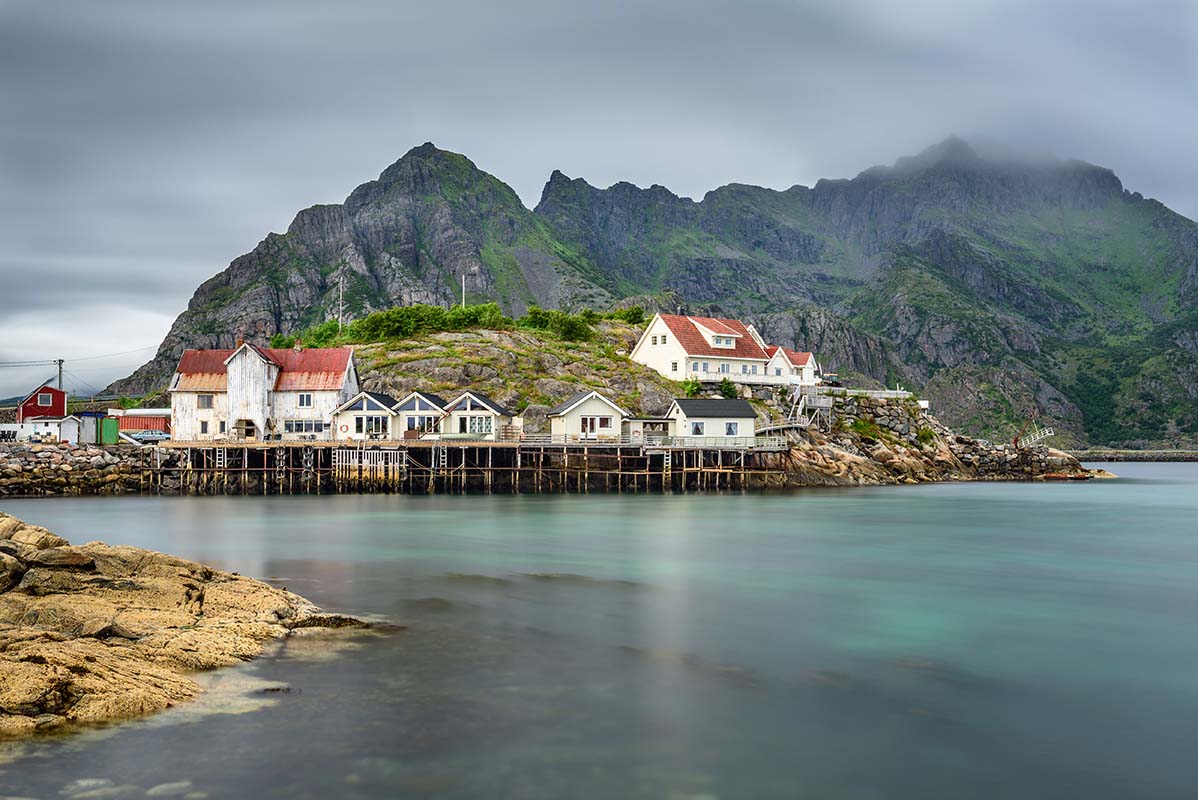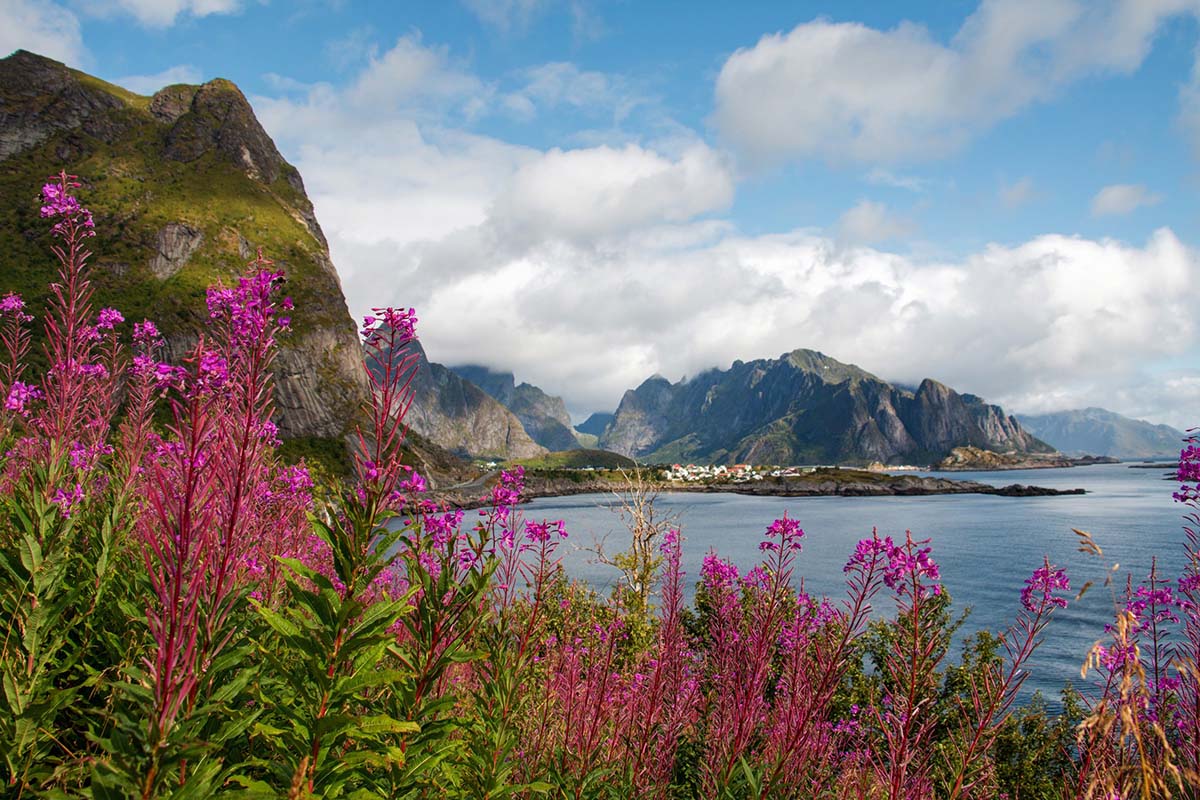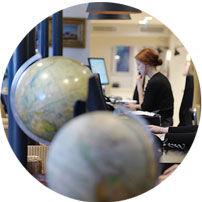 Wild, serene and gloriously remote, and linked together by a singular road, Norway's Lofoten Islands were practically made for road trips. Spend your six-day trip discovering the charming towns of Nyvager and Reine, staying in converted fishing huts along the way. Kayak along their coastal waters, pausing at tiny fishing villages en route to sample their catch of the day; hike up the surrounding hills for panoramic views of the archipelago and reward your sporting efforts with traditional dinners in beautifully preserved 200-year-old buildings. Treat yourself to a dose of Norwegian history at the Lofotr Viking Museum, where you can learn about the country's legendary Norsemen who gave rise to the Viking Age, set sail on a static life-size Viking ship and have a go at axe throwing. This is sure to be a road trip you'll never forget.
Route
Everything is 100% tailored to you
Your flight to Oslo departs from London in mid-morning, arriving two hours later in the Norwegian capital. Connect on to the afternoon domestic flight north to Harstad/Narvik Airport in Evenes, which arrives in the early evening. Head to the car hire desk and pick up your car, ready for your road trip. Head in to town for the first night, spent at a hotel in Evenes.
This morning, and after a leisurely breakfast, you can head off for the trip proper, destination Nyvager, one of the prettiest towns in the Lofoten Islands. The drive will take just under three hours if you go straight, but that's not going to happen as there are some seriously beautiful viewing points en route to stop and take another glorious panoramic photo, and you're also going to find out more about the industry that has sustained the Lofoten Islands for years on a fishing trip with local fishermen from the pretty village of Henningsvaer. You will help the crew haul in the catch of the day, consisting mostly of cod, halibut and pollock, and learn about the industry.
Later, on arrival in Nyvager you will find out why the Lofoten Islands are such an original place to stay, because tonight (and for the next few nights) you will staying in a rorbuer, a converted fishing hut on stilts over the water of the harbour where fishermen kept their nets and other equipment. Typically two-bedroomed apartments with a living area and kitchen, the rorbuers can be quite basic, but they are very atmospheric and in unbeatable waterfront locations.
Enjoy a massage at the hotel's small spa before supper, which will most likely consist of the freshest fish imaginable.
This morning it's time to head south west through even more dramatic landscapes and on roads that are even more impressive feats of engineering. Today's destination is Reine, near the tip of the Lofoten Islands, and the place you'll be staying for the next two nights. The journey would be two-hours or so if you went straight there, but en route we recommend you visit the Lofotr Viking Museum, where you can learn about the legendary Norsemen who so influenced British and world history. The museum has several fun interactive elements, including a life size Viking ship you can help to row, as well as instruction in axe throwing (!).

Head on to Reine, arriving in time for an afternoon guided kayak expedition where you will paddle along the beautiful coastline while learning about the flora and fauna that call this remote part of Norway home.

This evening you will be sleeping in another rorbuer, and you can choose from one or two-bedroom versions (and bigger if required) or sleep in an apartment in what was once the local police station, which has been converted into part of the hotel.
This morning is the perfect opportunity to explore by bike. The scenery might be mountainous but fortunately the roads and cycle trails (some along old roads) tend to stick to the flatter coastline. Explore the local surroundings, visiting tiny fishing villages and local churches before returning to Reine for lunch. This afternoon we recommend getting a different perspective with a hike up one of the local hills. There are several good routes nearby, suited to different fitness and experience levels, and with breathtaking panoramic views of the Lofoten Islands as the reward for your exertions. We recommend coming fully prepared with the right walking equipment and walking boots, and checking the weather forecast as the weather can change rapidly.

Enjoy dinner at a charming restaurant in a 200-year-old building where the team serve delicious local delicacies based on seasonality.
From the south western tip of the Lofoten Islands it's time to start heading back east, but there's still more to explore. Just under an hour from Reine is possibly the most charming of all the Lofoten fishing villages, Nusfjord. This lovingly preserved village is worth a stop for lunch and a wander around to see the boathouses, more rorbuers, museum and a one-time cod liver oil production factory in a gorgeous setting.

After lunch, head on the hour back to Henningsvaer, where you might have time for another afternoon kayak, bike ride or hike before a final rorbuer night and dinner of Lofoten specialities.
It's an early start this morning for the three-hour drive back to Harstad/Narvik Airport for the late morning one-hour-45-minute domestic flight to Oslo. Connect on to the international flight to London, which takes just under two-and-a-half-hours, arriving back in London in the late afternoon.
A Rough Idea of Price
Dependent on season, accommodation and activities
The estimated cost for this trip is £2,870 to £3,460 per person. The final cost of the trip depends on the way we tailor it especially for you. The final cost varies according to several factors, which include the level of service, length of trip and advance booking time. The exact price will be provided on your personalised quote. The average price for this trip is £3,165 per person.
A few of the benefits of travelling with us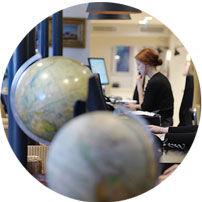 Get in touch
Our experts have the inside track on the destinations they sell and will tailor-make a holiday to your unique requirements.
Contact one of our Norway specialists