Itinerary Highlights
Enjoy a surprise bush lunch and regular sundowners in the heart of the South Luangwa National Park
Spot all manner of big game from two different safari camps
Learn more about the local Zambian culture by visiting a traditional textile workshop
Sunbathe, snorkel and sing in church on beautiful Likoma Island on Lake Malawi
Contact one of our Zambia specialists + 44 (0) 20 3958 6120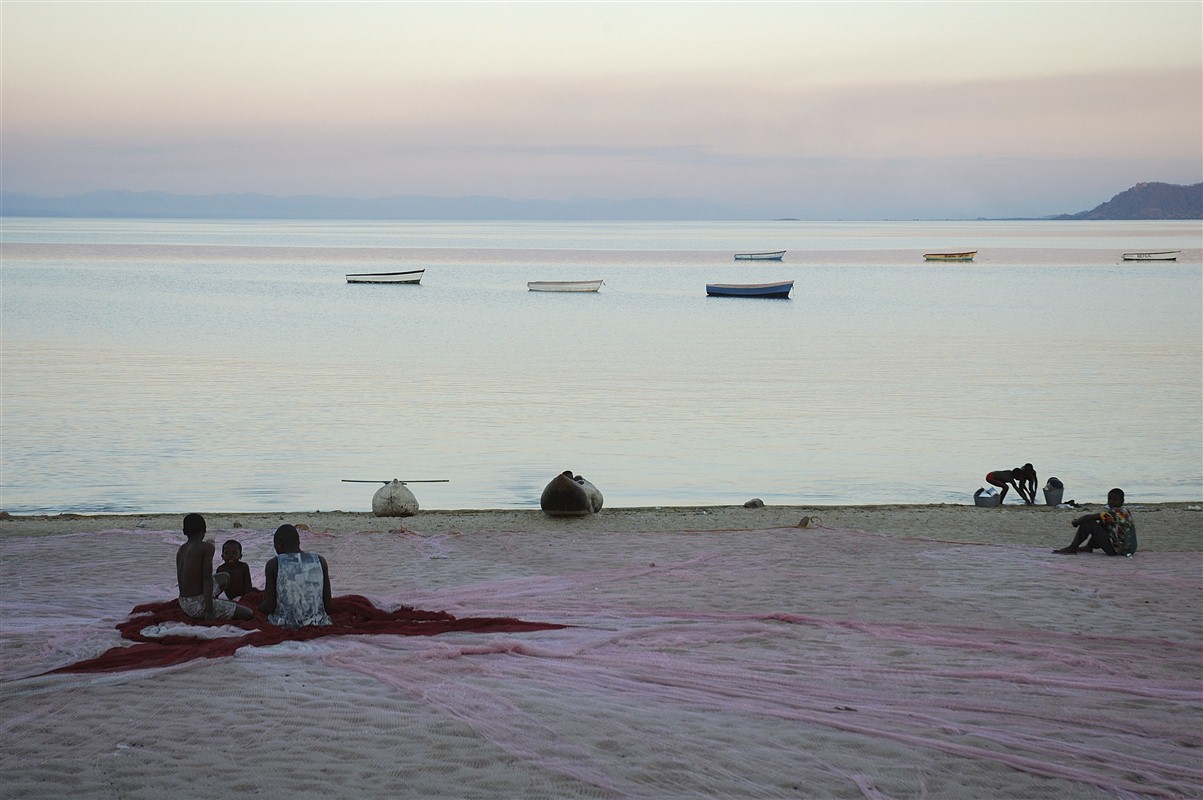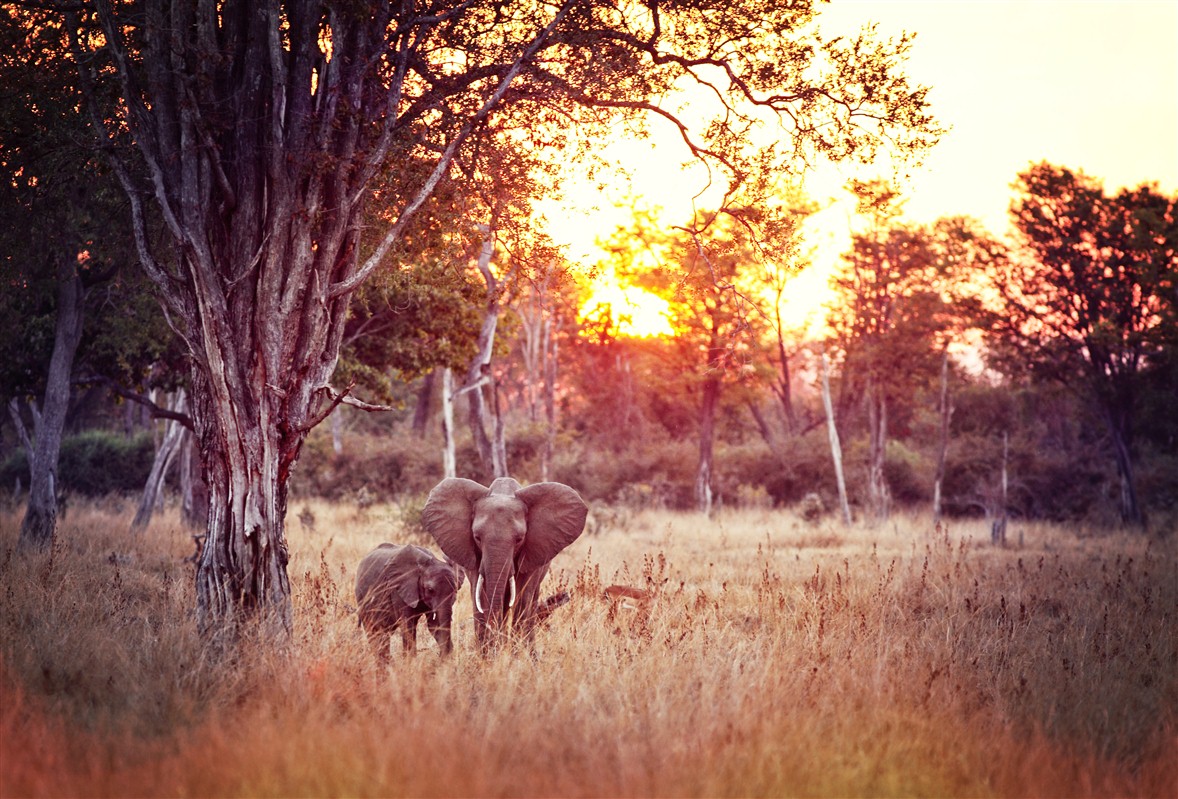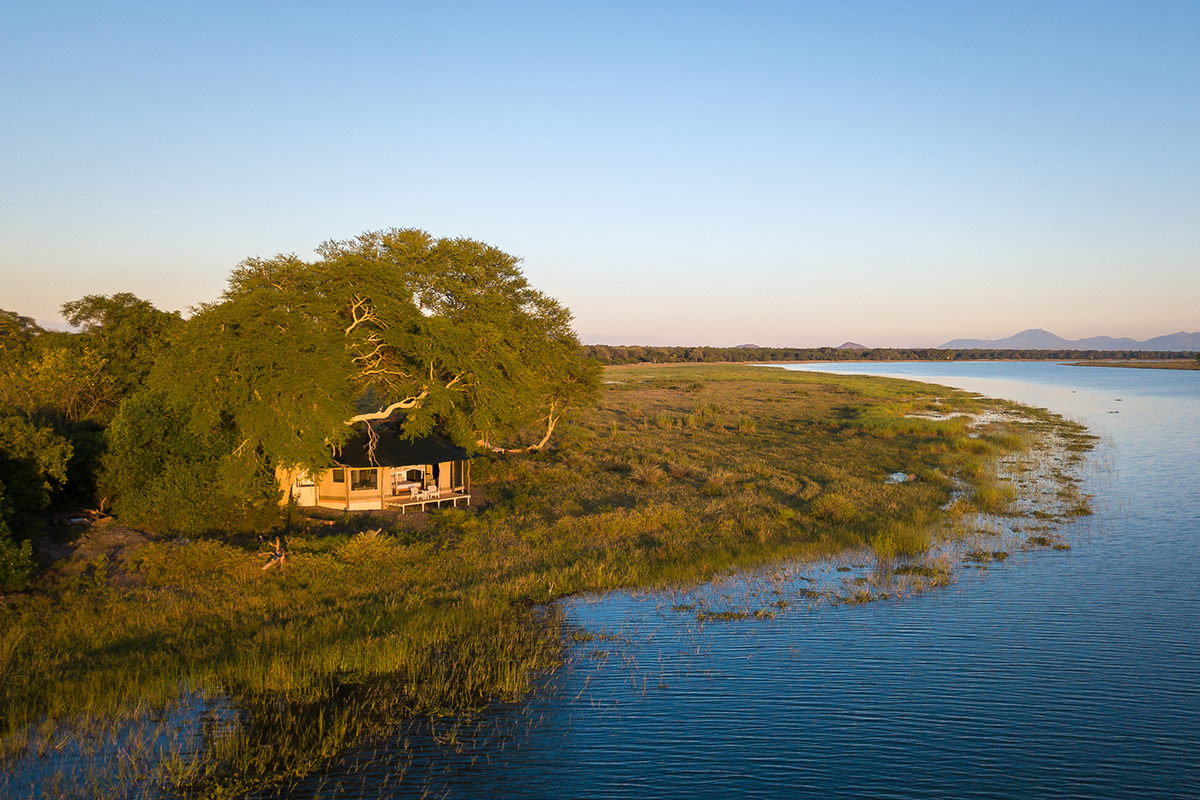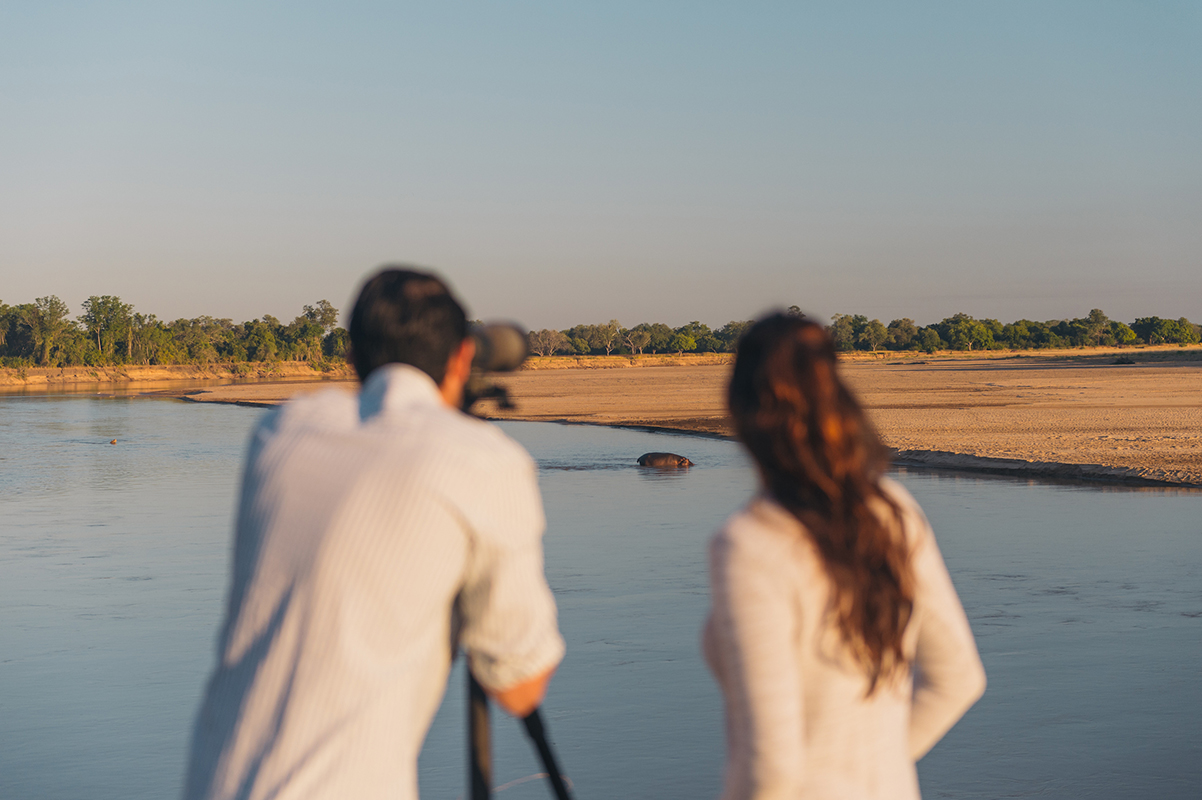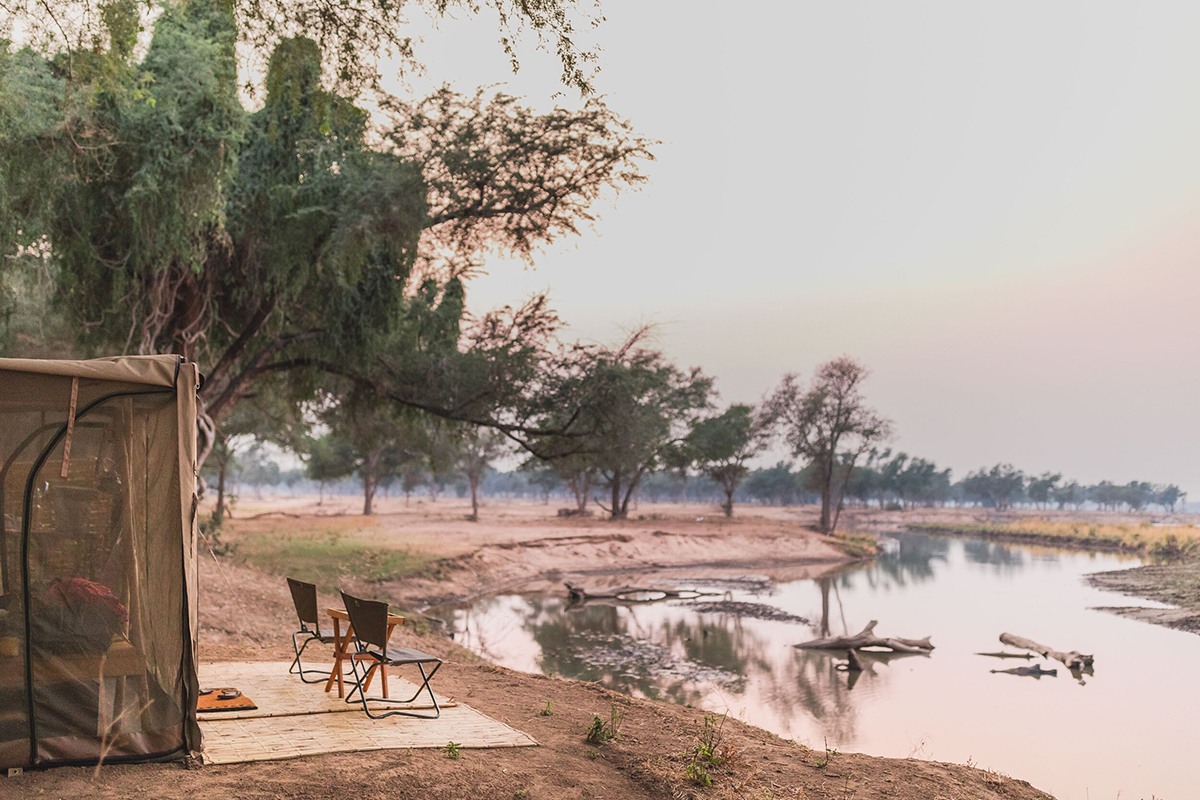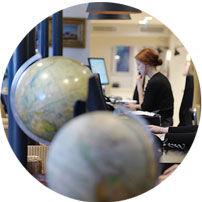 During this 13 day trip get your fix of wildlife sightings at two different camps in Zambia's South Luangwa National Park, one of the world's best game destinations. Then follow the safari with a few days relaxing on the sandy shores of Likoma Island on Lake Malawi.
Route
Everything is 100% tailored to you
DAY 1
International Flights
Make your way to the airport this evening for the start of your African adventure. Check-in for your flight to Zambia then enjoy being fast tracked through UK security to the airport lounge. After a leisurely drink or two you'll board an overnight flight to Lusaka, Zambia, via South Africa or Kenya, taking around 15 hours in total.
You'll land on Zambian soil in Lusaka this morning and check-in for your hour-long connecting flight to Mfuwe, on the edge of Zambia's famous South Luangwa region. Here you'll be met by one of our friendly ground team and driven to your camp in the heart of the national park. Keep your eyes peeled for animals as soon as you enter the park as this transfer effectively acts as your first game drive. When you arrive in camp, settle in and enjoy a cool drink as you take in the bush views under the setting sun. Dinner will then be served before you are able to get a well-deserved early night.
Rise early today to head out on your first walking safari. These are slow paced and designed to let you gain a wider appreciation of the area. Learn to identify the footprints of the resident wildlife and how to track them. You will have seen many of the Big Five on your transfer into camp so this is a great opportunity to start to learn about the lesser known Little Five. Begin your education on how to track whilst appreciating the trees and plants that grow in abundance and have provided the locals with many medicinal treatments over hundreds of years - keep an eye out for the incredible Baobabs and Sausage trees in particular. The walk will end before the heat of the day hits its peak, just before a well-deserved lunch. The afternoon is for you to spend at your leisure to relax and perhaps catch up on some sleep with a siesta.
A freshly baked cake and cup of tea will rejuvenate you before re-joining your guide for an afternoon and evening game drive, experiencing how the bush differs as dusk falls. As the sun starts to set, you'll stop for sundowners on the rivers edge, to the backdrop of hippos and elephants splashing in the water. The drive back to camp is in the dark, using a spotlight to search for nocturnal wildlife you don't get the chance to see during the day such as porcupine, civet and genet. What's more, this is also a great time to see lions, leopards and hyena hunting for prey so you might even get to see a kill. Dinner is then back at camp, under the stars.
Today is another early rise for a morning game drive or, if you'd prefer to develop the skills you learnt yesterday, on a walking safari. Your drive or walk will take you to a different area from the previous day, depending on the sightings! Have your cameras ready to get some great snaps now that you're a little less overwhelmed by the safari experience and can focus on your photography. After the game drive (which always has a mid-morning stop for tea and homemade biscuits) you will return to camp for lunch. Often your camp will organise a surprise bush lunch for you to experience dining in the heart of the South Luangwa, surrounded by wildlife. This is a truly amazing experience and although we can't guarantee it will be today (or it wouldn't be a surprise!) we can make sure it happens at least once during the trip.
This evening you can go out on another game drive and then return to camp for dinner and to learn a little about star gazing from the knowledgeable camp staff.
To break up the safari section of this trip and introduce you to new areas of the South Luangwa, today you will move to a new camp in the South Luangwa. The transfer from camp to camp will be a game drive of sorts in itself and, as it will be during the day, you'll see a different side to the bush than you have so far.
When you arrive, settle in to your new surroundings with an afternoon stroll around the surrounding area with your guide and then lunch. This evening you will head out on the evening game drive and experience how much a safari can vary with a new guide and new landscapes to keep you excited.
DAYS 6 & 7
More Wildlife Spotting
Over the next two days continue to enjoy the safari lifestyle at your new camp with more game drives and even some bush walks. Days start with an early rise followed by a morning walk with a coffee stop and light breakfast. Exploring on foot like this gives you a real chance to learn more about the intricacies of the bush and get to know the South Luangwa more intimately, like the animals and local guides do.
Following the walk there will be a full lunch and time to relax at your camp. You might even spot some wildlife right from your bedroom deck as all of the camps we work with in the area are well known for their 'sofa safari' abilities. In the afternoon there will be tea and cake and then an afternoon game drive to cover more land and get closer to the larger animals. Each evening the sundowners location will be chosen depending on what is happening with the wildlife that day but a go-to spot is overlooking the river which will no doubt be teeming with hippos and crocodiles.
On the way back to camp after sundowners your guide will continue the game drive to allow you to spot some of the nocturnal wildlife you may have not yet seen - keep your eyes peeled for chameleons, our favourite guides are experts at spotting them. If you have time, visit one of the local schools to learn where your financial support (made through your nightly contributions to the Luangwa Community & Conservation Fund) is being put to use to really help educate and support the local children.
Today you leave Zambia behind to head to Malawi. Before you do though there is time for a stop at Tribal Textiles en route to the airport. This is an inspiring local business and an opportunity to take a little piece of Zambia back home with you. What was once a small team of textile experts is now a 100-strong team who export their beautiful textile products around the world. While you're here, meet some of the team and learn how they create such beautiful pieces by hand. Following your visit to Tribal Textiles, you'll arrive at Mfuwe airport in good time for your flight back to Lusaka, where you will pick up your connecting flight to Malawi's capital, Lilongwe. At Lilongwe a further light aircraft will take you north onto the beautiful and remote Likoma Island, which is found on Lake Malawi. It will be a full day of travelling so by the time you arrive at your lodge on Likoma Island you'll have just enough time to freshen up before dinner by the lakeside.
The next three days will be spent relaxing and enjoying the slower pace of life on Likoma Island. When surrounded by the calm waters of Lake Malawi and several white sandy beaches fringed by baobab and mango trees, it's easy to slip into a pattern of long lazy days here. For those who prefer to stay a little more active snorkelling and scuba diving are both available, and there are several sailing boats and various water sports including stand-up paddle boarding and kite surfing on offer. On land activities include mountain biking, quad biking to explore the island, visiting the lively harbour and its fish markets and even the opportunity to watch a local football match. Then enjoy a spa treatment in the open-sided spa hut which is perched on the rocky knoll over the lake. If your stay includes a Sunday then we would also always recommend visiting the local cathedral to join in on a Sunday service for a unique experience.
In the evenings relax on the comfy sofas in the thatched, open-sided bar and sip sundowner drinks before indulging in plenty of fresh seafood and flavourful local specialities at the beachside restaurant.
Today you bid farewell to island life and begin the journey home. Start by taking the flight back to Lusaka where you can then check in for your international flight to the UK. As with on the way, the flight time from here is around 15 hours and you will likely connect in either South Africa or Kenya.
After the flight you'll land back on home turf early this morning.
A Rough Idea of Price
Dependent on season, accommodation and activities
The estimated cost for this trip is £6,480 to £8,640 per person. The final cost of the trip depends on the way we tailor it especially for you. The final cost varies according to several factors, which include the level of service, length of trip and advance booking time. The exact price will be provided on your personalised quote. The average price for this trip is £7,200 per person.
A few of the benefits of travelling with us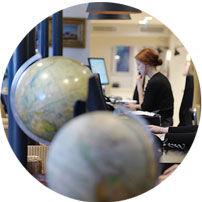 Get in touch
Our experts have the inside track on the destinations they sell and will tailor-make a holiday to your unique requirements.
Contact one of our Zambia specialists