Itinerary Highlights
Explore the capitals fascinating markets
Learn to live like a nomad and build a yurt
Explore some of the remaining Silk Road cities in the country
Stay in small centrally located boutique hotels, yurts and camps
Visit two of the best lakes in the country
Go on seriously scenic hikes
Visit the cultural site of Cholpan Ata
Sample khumis (mare's milk)
Learn how to train an eagle
Contact one of our Kyrgyzstan specialists + 44 (0) 20 3958 6120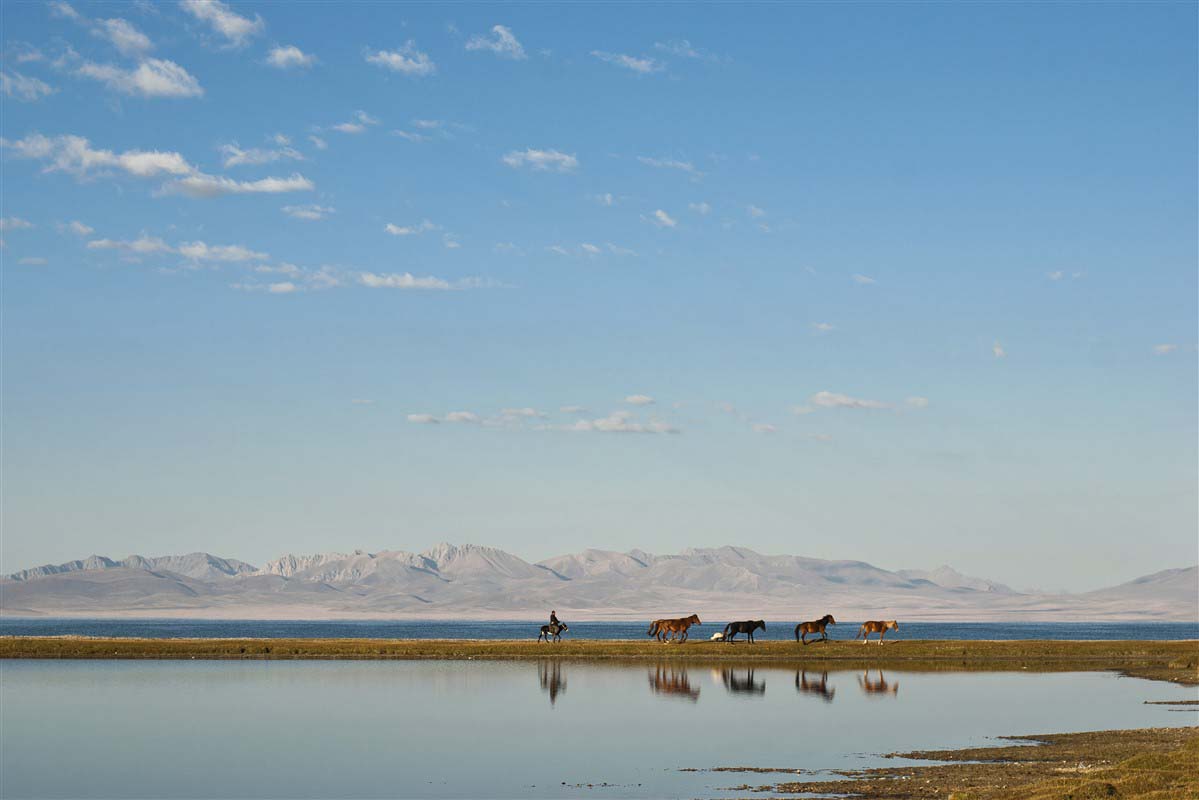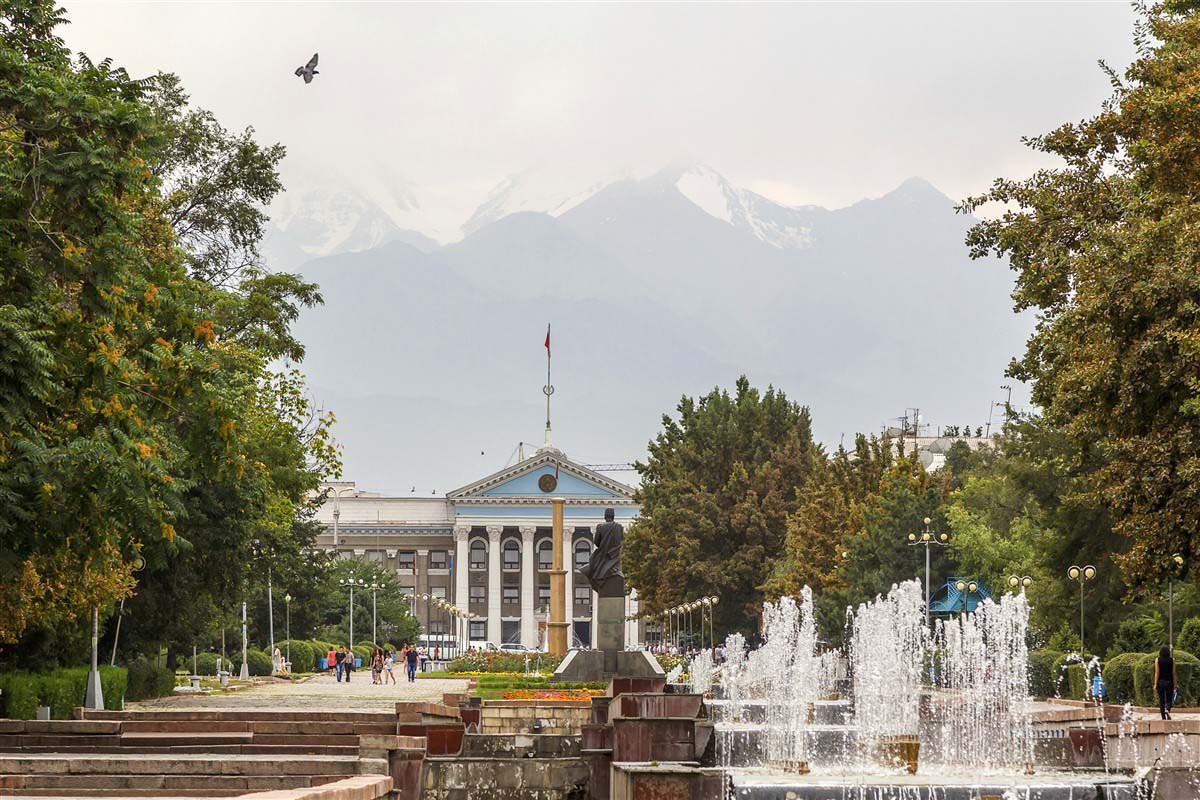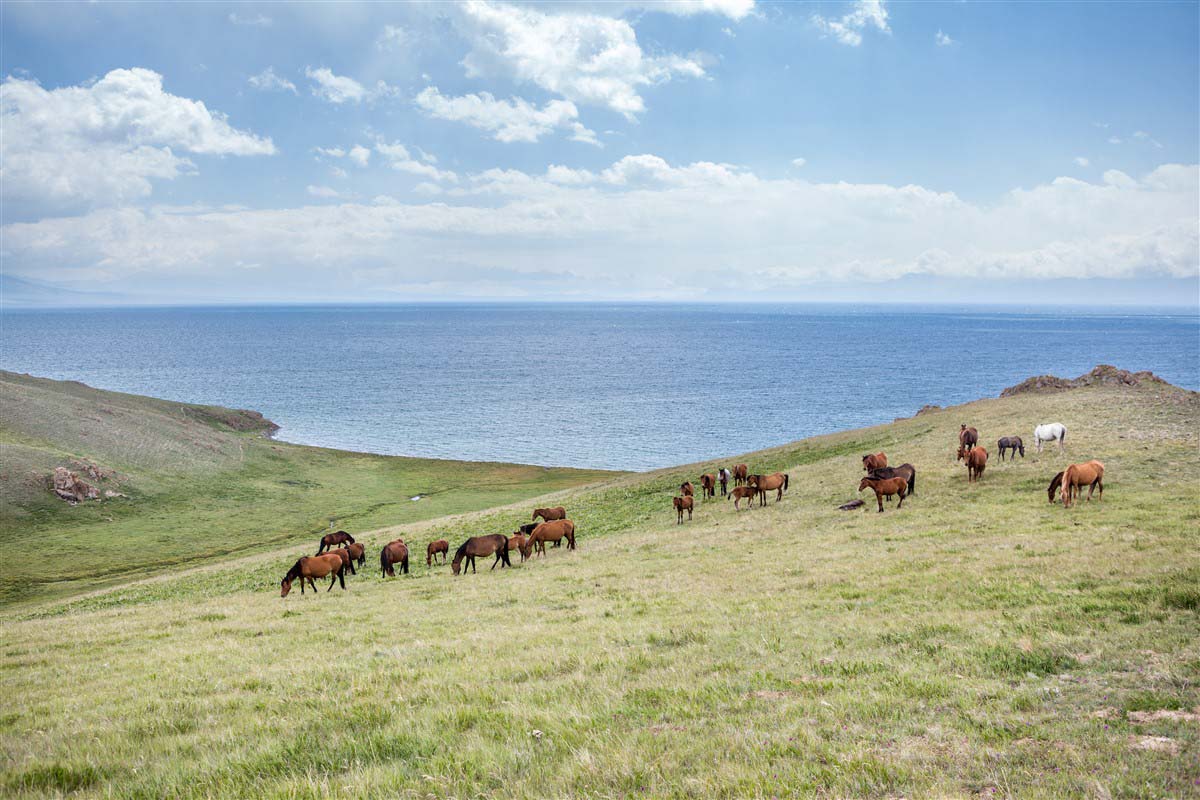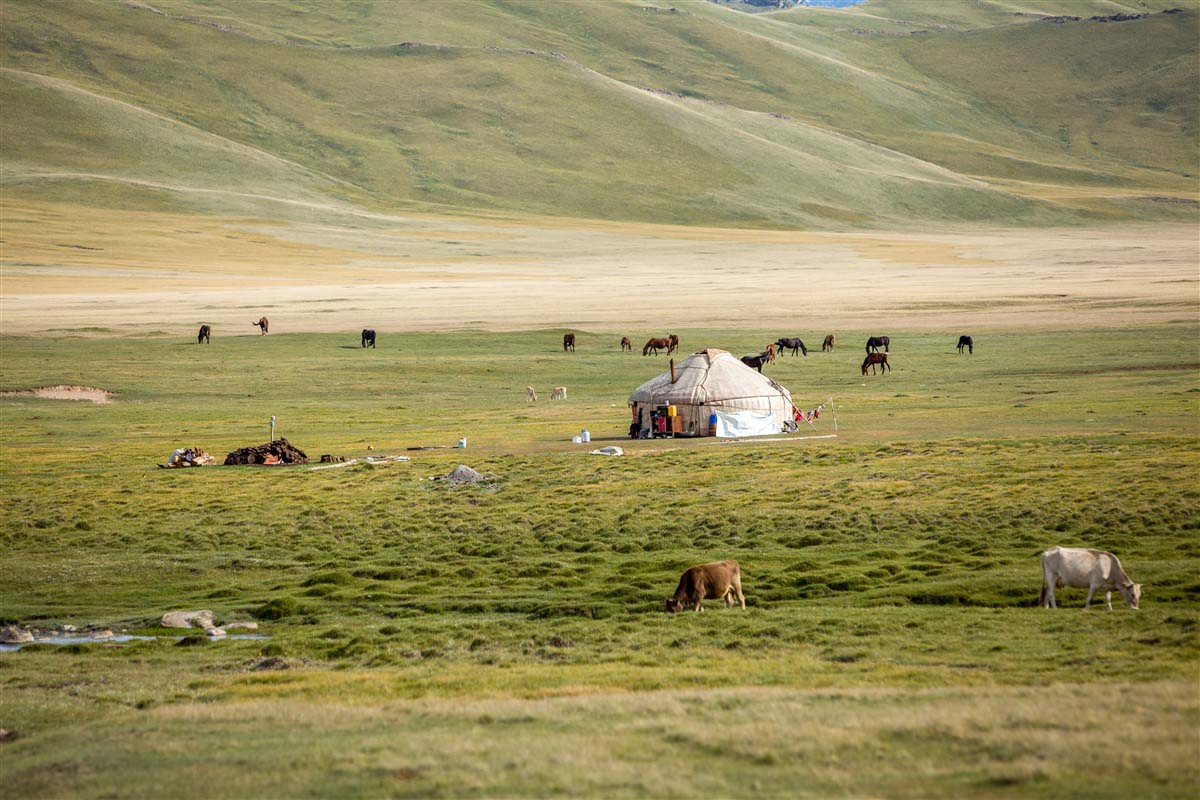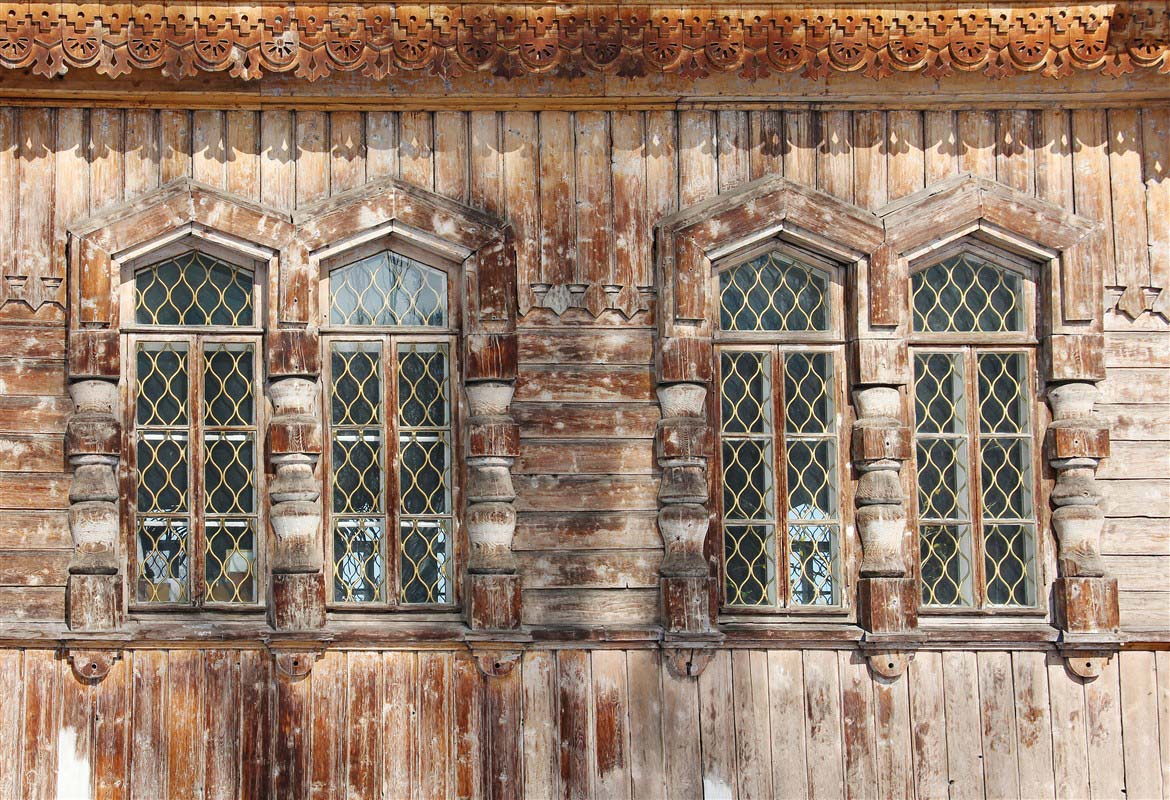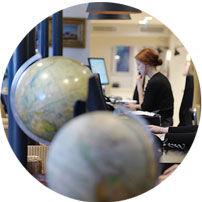 This is a classic adventure in Kyrgyzstan with a little bit of everything, including culture, nature and cities. You'll explore this beautiful country with an excellent local guide, travel west through steppes, traversing lakes and marvelling at the mountain scenery on all sides.
Route
Everything is 100% tailored to you
Your adventure in Kyrgyzstan begins today with a four-hour flight from the UK to Istanbul. From here, you'll connect to your second flight to Bishkek in the far north of Kyrgyzstan, which takes five hours and arrives the following morning.
DAY 2
Exploring Bustling Bishkek
On arrival into Bishkek airport make your way through customs to meet your private driver who will transfer you to your centrally located hotel. You'll have some time to rest and relax before your private guide and driver will meet you to take you to lunch, and then on to an afternoon tour of the city sights of Bishkek. On your tour we recommend you visit Osh and Dordoi markets - Osh is a bustling fruit and vegetable market that's liveliest on weekends; and Dordoi - said to be the largest market in central Asia with 15,000 traders and an annual turnover of $US100 million - is quite simply a must. The market is made up of 7,000 containers double stacked and filled with goods, mostly arriving from China. This is a fascinating place to wander around and easy to get lost in (the fun bit). Stock up on vodka in a beautifully designed bottle.
After exploring, enjoy an early supper in a good local restaurant where you might want to sample delicious manti (dumplings), shashlik (kebabs), and laghman (noodles with a spicy meat sauce) before heading back to the hotel for your first night in the capital.
DAY 3
From Bishkek to Son Kul Lake
This morning you will be met by your private guide and driver and transferred south to Son Kul lake. This is a long drive but worth it for the epic scenery en route, especially over the last four hours of the journey. The road to the lake lies through Boom Gorge, Orto Tokoi Reservoir, and the dramatic Kalmak Ashuu pass which sits at a lofty at 11,300ft high. Along the way you'll stop at a local family house in Kochkor for a light meal before you make the final ascent to Son Kul lake along one of the most scenic and beautiful roads in the world with hair pin bends that twist and turn up the mountain side with verges filled with wildflowers and the sound of the occasional squark of a skittish marmot.
Your destination is just as beautiful as the journey, so be sure to soak up your surroundings as you arrive at your yurt camp at Som Kul - a perfect blue lake ringfenced by meadow and mountains. In late afternoon enjoy a sunset walk down to the lake to watch nomads herding their horses. Get cosy in your yurts before having supper in the communal dining tent; the food here is hearty, wholesome and delicious!
DAY 4
Explore Son Kul lake
Step into nomadic life at Son-Kul Lake today. The Kyrgyz people still live simple and traditional lives, and after breakfast you will watch a demonstration as to how nomads set up their yurts. It's a fascinating process to witness and one that you can take part in. Later, pack your bag with a picnic lunch and hike to the nearby mountains (this is usually a three- to four-hour round trip, but is tailored to your requirements). Along the way you can enjoy the most stunning panoramic views of the lake and surrounding mountains. Utterly peaceful, Son Kul is a place where all your worries disappear.
In the late afternoon, head back to camp to watch some riding games - a vitally important role for Kyrgyz people. The main aim of these games was to teach children to ride horses - some children start as young as three years old - but these days it is more for entertainment.
After a delicious dinner you'll spend the night in the yurt camp.
DAY 5
Depart Son Kul Lake for Karakol Town
After breakfast it's time to depart this beautiful area and head to another - the southern shore of Issyk Kul lake and onto Karakol town. This is a long journey, taking over six hours, but along the way you'll go through the most beautiful pass known as 33 Parrots Waterfall. At the foot of the pass you can take an optional hike to the waterfall, formed by the only river flowing out of Song Kul lake, then continue on for lunch with a local family in Korchor. You could also stop at the fairytale canyon of Skazka - a scenic spot with the dark blue lake of Issy Kul in the background. On your trip you'll also make a visit to Bokonbaevo village, where you will stop to meet a hunter and his eagle. There are two types of demonstration on offer, either hunting with a live rabbit, or hunting with a fox skin. After the demonstration there will be time to ask the hunter about the tradition of eagle hunting and you may want to have a go at holding the bird.
On arrival to Karakol town, check in and have supper in a local restaurant.
DAY 6
Lunch in Karakol Gorge & Hike to Karakol Peak
After breakfast, start the drive to Karakol Gorge where you will arrive to find your tented encampment already set up. After meeting your team, sit down for truly special lunch - a delicious home cooked meal of three courses prepared by the local women who look after the camp. After lunch you'll set off on your hike. You'll have the chance to see the Tien Shan blue spruce forest, with flowers including dog rose, honeysuckle, black barberries, mountain ash and black current. There are plenty of mushrooms in the forests too, as well as flowers blooming on the meadows from May, including snowdrops, tulips, primrose, white anemone, alpine Aster and edelweiss - a florist's paradise! Reach the highest peak of Terskey Ala Too - Karakol peak - and be rewarded with incredible views.
After this three- to four-hour hike, you can revive tired legs by using the sauna and having the rest of the day to relax and enjoy a lovely dinner at over 8,000ft.
DAY 7
From Karakol Gorge to Ala Kul Lake
Wake up in your little tent this morning and after a hearty breakfast in the communal dining tent, select your picnic lunch and start the descent along the gorge about for about 0.6 miles. You'll cross the river over a bridge and head into the forest. This is a long ascent through a forest that finishes at a steep slope covered with grass. The trail turns into a winding path and arrives at the Sirota mountain hut, a log hut that's reminiscent Peter and the Wolf. The carpenter and mountaineer who built it created a table, benches and fireplace inside, and he also sculpted a number of animals and idols carved into wood around the hut. This hut is reminiscent of a fairytale scene, and is the perfect place to rest and explore the carvings whilst enjoying a snack.
Later in your hike the trail goes up higher, leaving the forest behind to instead follow along the river, eventually reaching a beautiful waterfall that flows down from Ala Kol Lake. Your hike will finish when you arrive at your Ala Kol tent camp which sits at a at almost 12,000ft high. Arriving late afternoon, you'll have time to rest before dinner in the communal dining tent, possibly with fellow hikers.
DAY 8
Ala Kul Lake to Altyn Arashan Gorge
The moraine lake of Ala Kol stretches from east to west for over 1.7 miles with a depth of 230ft. Ala Kol means colorful lake in Kyrgyz language and depending on the light, the water often changes colour, from emerald green to turquoise, dark grey, or even black, and sometimes it appears as a perfect mirror image to the clouds on a smooth blue surface. During the ascent enjoy wonderful views of the lake, with not a chair lift in sight. Arriving closer to the lake you can see one of the main Tien Shan mountain ranges; that of Terskey Ala Too with a number of peaks including Aksu, Djigit, Karakol, and Oguz Bashi.
From the lake edge, you'll begin the 90-minute walk to the pass. Descend the pass along a scree slope, and later across a wide valley with herds of cattle and flocks of sheep grazing. The trail eventually brings you into a forest again and then descends into Arashan Valley.
On arrival to the tent camp you can settle in and then set your sights on the local hot springs which are a welcome relief for aching bones. There are thermal baths (up to 50 degrees Celcius) in the valley and it's lovely to walk along a little trail to reach them for a relaxing bathe.
Suitably relaxed, head back to your tent camp for dinner and a well-deserved early night.
DAY 9
Altyn Arashan Gorge to Karakol town
The next stop on your adventure in Kyrgyzstan is Altyn Arashan. Founded in 1963, this picturesque location on the banks of the Arashan River is famous its hot springs and its incredible natural beauty. The northern slopes of the bank are covered with fir trees with snow capped peaks providing a backdrop - it's a spectacular finish to your hike. Next, tansfer to Cholpon Ata town in a fantastic ancient Russian military truck that bumps and grinds down the rough track back into civilization in Karakol. Once there you will meet your private driver and go to have a celebratory lunch in a local restaurant.
After lunch head to your local centrally located hotel to rest before you head out for an afternoon of sightseeing in Karakol. You'll visit the Dungan mosque, an unusual unique building in the style of a Chinese pagoda; and the Russian Orthodox Holy Trinity Church built of wood without a single nail.
Dinner tonight is with a local Dungan family and you can even try your hand at making laghman - the traditional delicious noodle dish.
DAY 10
Karakol Town to Cholpan Ata
After breakfast it's time to depart Karakol and head to the north side of Issy Kul lake and the fantastic open-air museum that is Cholpon Ata town. The journey takes around two-and-a-half hours and if you fancy it and the weather is nice you may be able to stop for a swim in the lake en route. Here, visit the open-air Petroglyphs Museum, which is home to some petroglyphs that date back to the Sak-Usun period from ninth century BC to the third century AD. The territory where the Petroglyphs are found lies below the Kungey Alatoo Mountains and is overlooking the lake, meaning that your dose of culture and history is enveloped in scenic views.
In the late afternoon check into your hotel on Issyk Kul lake for one night and enjoy dinner in a local restaurant.
Depart Cholpan Ata this morning and head west back towards the capital, Biskey for the final full day of your adventure in Kyrgyzstan. The total driving time today isa round six hours, but during the journey you can visit the UNESCO site known as Burana Tower - originally of great importance on the Silk Road, all that is left of this ancient city is the minaret tower and some Turkish bulbuls (grave markers) that have been moved here.
The site is fascinating and it's worth spending a good while simply wandering around it. After you're done meandering, have lunch in a local restaurant before continuing the journey back to the capital to check into your hotel for your last night.
After you've checked in to you hotel and freshed up, the evening is yours to explore some of the city's grandiose architecture, including Victory Square, the Square of the Revolution, and the National Hero Manas. Witness the spectacle of the changing of the guards and perhaps finish with an optional folklore show at a good local restaurant.
Unfortunately your Kyrgyzstan adventure has to end so today you will check out of your hotel and be driven to Bishkek airport for your return flight to the UK, connecting via Istanbul airport.
A Rough Idea of Price
Dependent on season, accommodation and activities
The estimated cost for this trip is £2,830 to £3,995 per person. The final cost of the trip depends on the way we tailor it especially for you. The final cost varies according to several factors, which include the level of service, length of trip and advance booking time. The exact price will be provided on your personalised quote. The average price for this trip is £3,330 per person.
A few of the benefits of travelling with us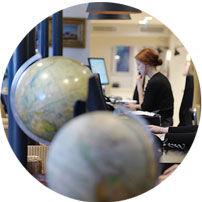 Get in touch
Our experts have the inside track on the destinations they sell and will tailor-make a holiday to your unique requirements.
Contact one of our Kyrgyzstan specialists