Itinerary Highlights
Kenya is multifaceted, with lively urban areas alongside powerful nature and heavenly beaches


Your exclusive accommodation includes a room with a view of Kilimanjaro; a beautiful camp reminiscent of 'Out of Africa'; and a small hotel overlooking the sea


Private tour of Nairobi and expertly-guided safaris are all included in the itinerary


You'll have access to our additional services, including our local Concierge
Contact one of our Kenya specialists + 44 (0) 20 3958 6120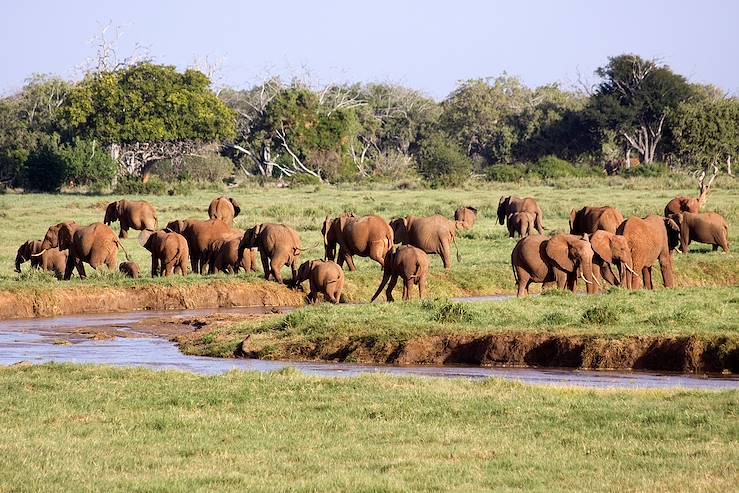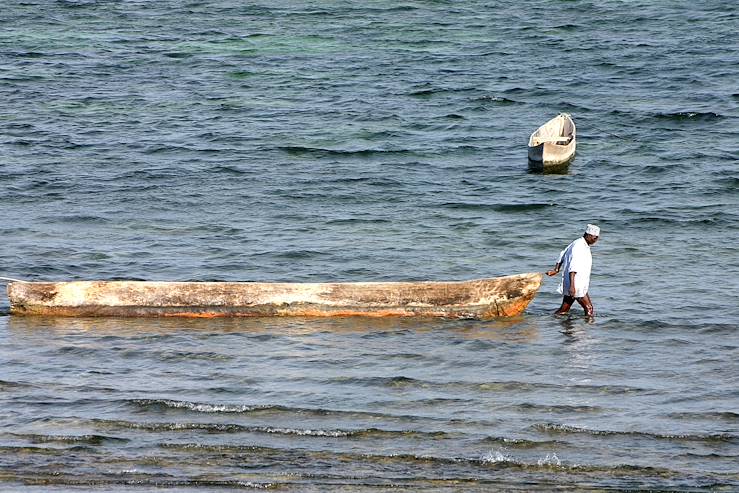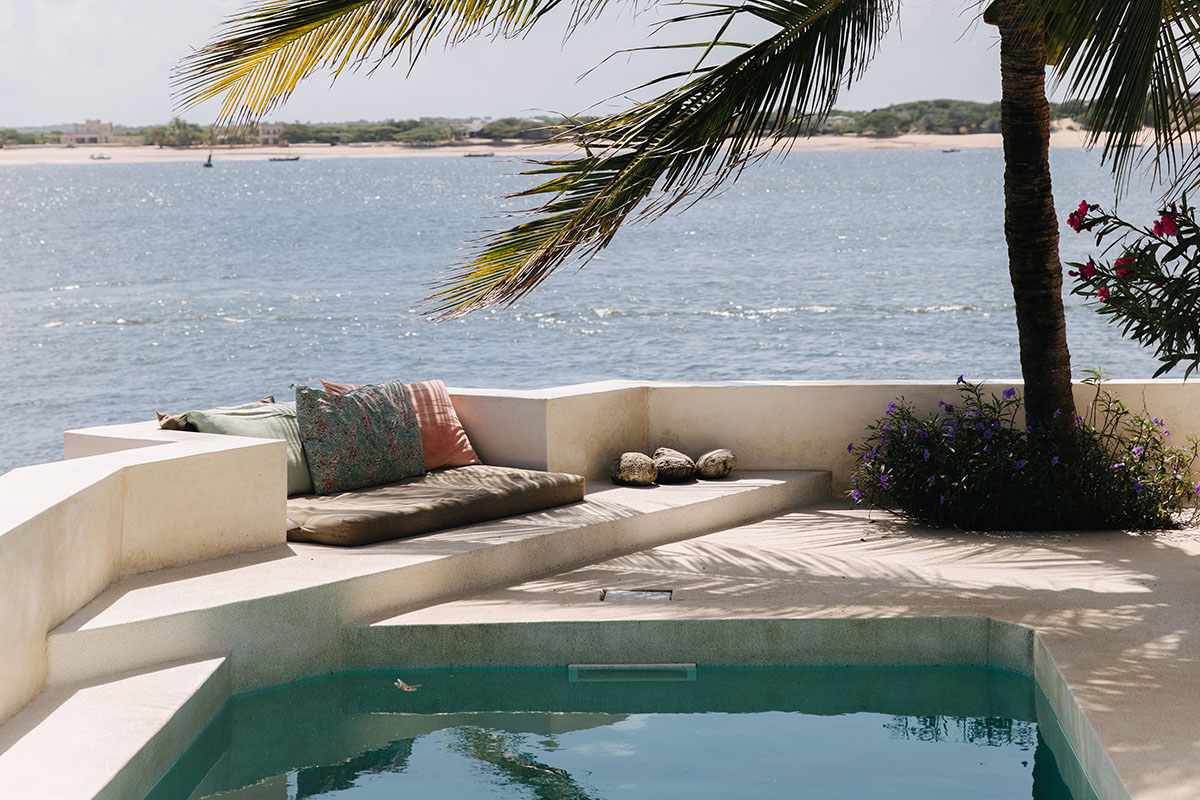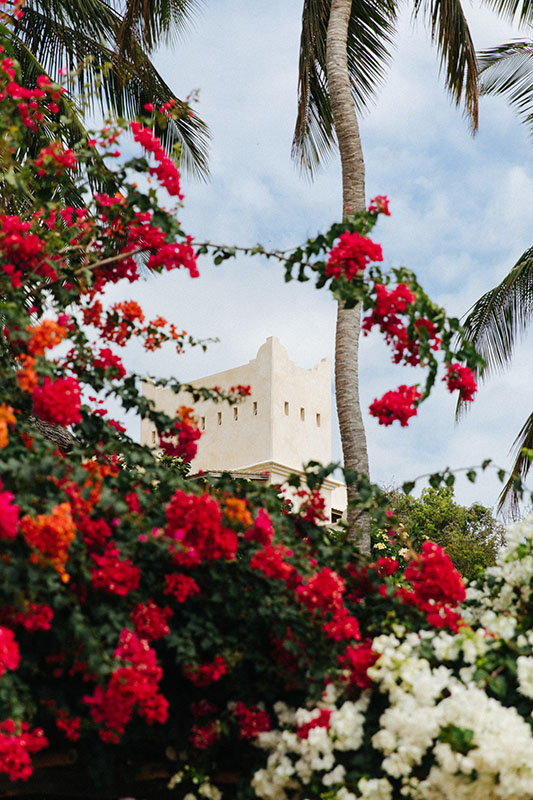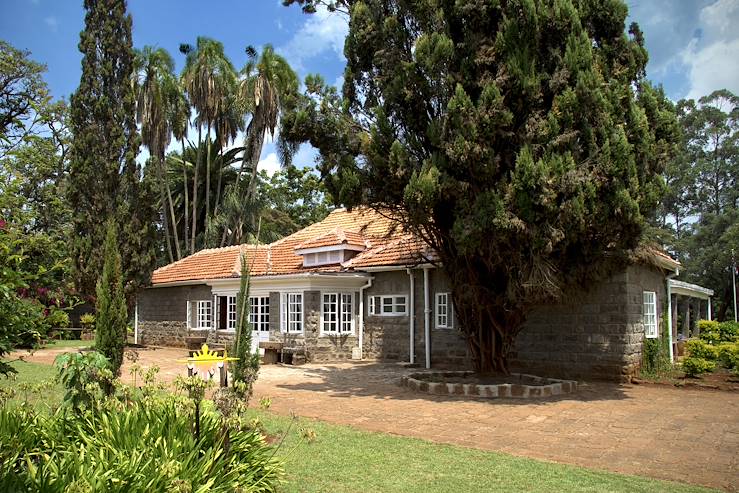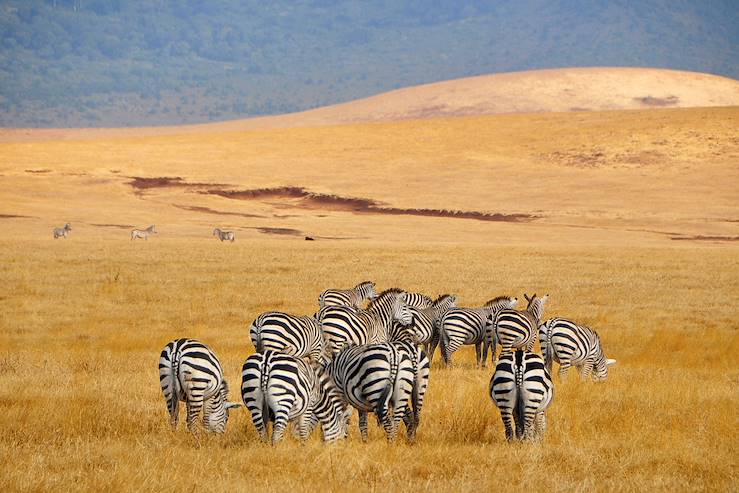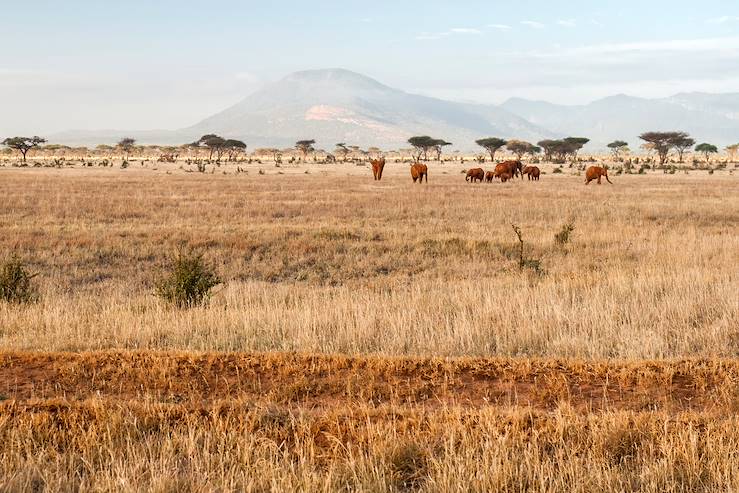 The legendary safari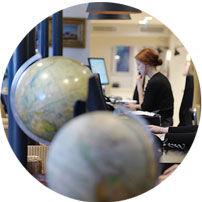 Kenya is often top of many people's safari wish-lists. Nostalgic images of the Lion King and childhood flashbacks draw numerous visitors in to experience the vision of these large grass plains dotted with acacias and the countless animals that inhabit them for themselves. Or maybe it's the teenage memories and scenes from 'Out of Africa': the story of Kenyan adventures by Karen Blixen and her British lover, Denys Finch Hatton. You'll see picture perfect landscapes such as the snow-covered Kilimanjaro across the border. Dreams will come true on this special trip. In
Nairobi
, spend your first night in an English-style mansion, a true institution of the British colonial epic adventure. Follow in the footsteps of a
private guide
and observe the modernity sweeping the city,
confronting its history and African heritage. Just on the border with Tanzania, the splendid Amboseli National Park boasts a postcard-like backdrop. Large herds of elephants advance in single file under the umbrella acacias at the foot of Africa's most recognisable mountain, Kilimanjaro. Your tent opens wide onto the savannah, so that you don't even need to get out of bed to enjoy this legendary view. The landscape is so flat that animals can be seen from very far away. Then, head west to the huge Tsavo Park. The spirit of British hunting guide Denys Finch Hatton, a great lover of Kenya, still hovers over the volcanic hills of Chulyu. Stay at a lodge built in his memory, set around spring water lagoons in which hippos frolic. As an aristocrat educated in the finest of English schools, Finch Hatton knew how to transport refinement to the heart of the bush when he took his prestigious clients on safari. This camp also successfully achieves this with elegance. Listen to Mozart's masterpieces - which Finch Hatton loved so much - play on an old gramophone. In the evening, dinners are served on delicate crockery and crystal glasses tinkle. The wild murmur of the savannah contrasts wonderfully with so much finesse. Last chapter of your journey: the long pristine beaches, fringed with palm trees that run along the Indian Ocean on the south coast of the country. A tiny Swahili waterfront hotel, with a charming atmosphere, welcomes you for your final days in Kenya.




Your trip
Discovering the must-sees of Kenya, from the capital to the big parks, and then heading to the beach in the south, all require careful logistics. . Upon arrival after a direct flight, one of our team on the ground greets you at the gate where you will enjoy priority clearance through customs. Your hotel is central, your guide is entirely dedicated to you and tours of Nairobi are in private. In the rest of the country, you cruise the major national parks in private 4x4s, driven by a ranger-driver. The specially-converted 4x4 vehicles are comfortable, flexible and light and perfect for the terrain and your desires. In Tsavo, a ranger takes you on safari in a converted, open-top 4x4. Avoid long hours of driving with a train ride from Tsavo to the beaches of Diani, south of Mombasa. If there are any slight setbacks or you have any last-minute requests to do something, just contact our local Concierge service who are there to help: they speak your language and have extensive knowledge of the country and how things are done.
Route
Everything is 100% tailored to you
You'll have a warm welcome and assistance with customs formalities at Nairobi airport, followed by a private transfer to your hotel. Overnight stay in a legendary hotel in Nairobi, a revival of the Tudor era, with exposed black beams and a very British and colonial spirit. The beautiful garden is meticulously cared for. There's a swimming pool, fitness area, 'hamman' (steam room) and sauna so that you can unwind after touching down from a long-haul flight; you will soon be in the middle of the African bush. So, enjoy a relaxing massage, a few strides on the treadmill or a refreshing dip. A private visit to Nairobi is included in your itinerary. Founded in 1899 by English settlers, within a century, Nairobi has become the largest city in East Africa and the must-see gateway to a safari in Kenya. A surprising blend of modernity with its large hotels and administrative buildings, English traditions (parliament, red telephone boxes) and traditional Africa with its many craft markets, the city deserves to be considered as more than just a stop off on the way to the large parks. With a private guide, stroll through contemporary African art galleries and visit some iconic places such as the museum house where Karen Blixen used to live. Stop-off for lunch in the gardens of Tamambo, a lovely restaurant next to the museum house, or sip a drink at The Alchemist - simply go with the flow in this great city.
Meet your driver-ranger at the hotel and drive south-east to the Maasai lands (approximately four hours). The city gives way to the landscapes of endless great plains and soon, Mount Kilimanjaro rises up on the horizon. Overnight stay in a lodge perched on top of a hill. From its height, it overlooks all of Amboseli Park. From the swimming pool and each of its large tents, extended by a wooden deck, the panoramic view opens onto Kilimanjaro. The feeling of solitude and closeness to nature is exhilarating. Made from thatched and irregular branches of Tortilis wood, the camp is steeped in rustic charm. A fire is lit every night in the large fireplace that warms the living room. At the top of the hill, a telescope allows you to look at the horizon and spot wildlife from a great distance.
In this vast wetland north of Kilimanjaro – which is in Tanzania – large swamp areas are home to countless animals. The endless savannah landscapes are ideal for viewing wildlife. Drive around the park, respecting the code of the trail: elephants, like all animals, have priority over vehicles. Everyone must see a sunrise illuminating the Kilimanjaro from Amboseli at least once in their life.
DAY 4
AMBOSELI - TSAVO WEST PARK
It's about a two-hour drive to Tsavo West National Park. The road crosses beautiful savannah landscapes studded with baobabs and acacia parasols. Come across quaint bush villages along the way in which everyday life seems unchanged. Little by little, the landscape changes to give way to mountainous formations, including the Chyulu Hills, a rolling mountain range of extinct volcanoes. The contrast between the laterite red slopes and the deep green vegetation on the hills is striking. Rocky cliffs interspersed with lava flows and a savannah of bush make up the landscape. Two-night stay in a legendary camp at Tsavo West, with about thirty suites nestled in the shade of acacias, on the edge of lagoons fed by natural springs where hippos frolic. It's a resolutely glamorous, colonial and nostalgic atmosphere. Sleep under canvas in absolute comfort, amid elegant and sleek design. Between safaris, go for a dip in the infinity pool, relax in the spa, stretch out during a yoga class, sip a glass of gin in the bar, enjoy your dinner on fine porcelain under the stars and listen to Mozart gently playing on the gramophone.
Established in 1948, this reserve is the closest to the shores of the Indian Ocean. At the time, its unprecedented size was equivalent to that of the State of Israel. Today, it is divided by the Nairobi to Mombasa railway line. In the west, there are about 50 species of mammals including elephants, buffaloes, rhinos, leopards, lions, giraffes and antelopes. Because of the vastness of the territory, the park is less densely-populated by animals than in Amboseli, but the feeling of being perfectly alone in the park is unparalleled. When you have the patience to explore it in depth, you realise that this park is a complete ecosystem that's alive, thriving and breathtaking. You'll have an incredible view from your open 4x4.
DAY 6
TSAVO WEST PARK - MOMBASA - DIANI
Today you will be privately transferred to Mombasa (around five hours). On arrival, a private transfer will take you to the beautiful beaches of Diani on the shores of the Indian Ocean. Enjoy a four-night stay in a small ten-room hotel on a white sandy beach, built in a Swahili style around a lovely swimming pool. You can see the sea from your bed, and only a few steps separate you from the crystal-clear waters. From the shade of the umbrellas, watch the dhows (traditional wooden boats) glide over the unfolding water.
Now it's time four days of pure rest. You probably won't want to tear yourself away from the soft sand of Diani's almost deserted beaches. However, if you're feeling a little more energetic, you can enjoy a massage at the hotel, go diving or snorkelling and spot the marine life that live in these warm waters, try kitesurfing, windsurfing or kayaking, play a round of golf, or follow a local fisherman at low tide and learn more about the shellfish species that can be found on the shoreline. If you want, you can go even further and visit Mombasa. Soak up its harbour, the testimonies of its history, between Portuguese and Omani settlers; and its maze of alleyways, home to craft stalls and wood-carving workshops.
DAYS 10 & 11
DIANI - NAIROBI - RETURN FLIGHT
Private transfer to Mombasa airport and flight to Nairobi, then return flight. Overnight flight, arriving the next day.
A la carte
ALTERNATIVE TO KENYAN BEACHES
LAMU ARCHIPELAGO
North of the Kenyan coast, islands and islets make up the picturesque and bohemian scenery of a trip to Lamu. Lamu isn't just an idyllic archipelago with beaches and mangroves... it's a great opportunity to discover the Swahili culture which was born from a blend of African, Arab and Indian cultures. Lamu, full of charm, is the oldest city in the former British colony and even in East Africa. This once thriving harbour is now a haven and a treasure trove of intact architecture.

Optional - Five days, four nights




ZANZIBAR
If you feel like adding a stamp to your passport at the end of your trip, then head for the Tanzanian island of Zanzibar. An idyllic alternative to the beaches of southern Kenya, to end the journey on a truly luxurious note. Visit in historic Stone Town and the east coast for a slice of paradise full of sweet-smelling spices and cloves; with relaxed Arabic vibes, history, palm trees, sun, soft sand and turquoise waters.

Optional - Five days, four nights
A Rough Idea of Price
Dependent on season, accommodation and activities
The estimated cost for this trip starts from £3,750 to £4,645 per person. The final cost of the trip depends on the way we tailor it especially for you. The final cost will vary depending on several factors, including the level of service, length of trip and advance booking time. The exact price will be provided on your personalised itinerary. The average starting price for this trip is £4,105 per person.
International flight to Nairobi with a scheduled airline
Domestic flight from Mombasa to Nairobi
Airline taxes and fuel surcharge
Private transfers included in the itinerary
Two-day hire of a private 4x4 with a ranger-driver
Train journey from Voi to Mombasa
Overnight stay in Nairobi in a double room with breakfast included
Two-night stay in Amboseli in a double tent, full board
Two-night stay in Tsavo West in a double room, full board
Four-night stay in Diani Beach, in a deluxe room with sea view, half board
Private day tour of Nairobi with a guide, lunch at the restaurant next to the museum house and a drink at The Alchemist
Admission to the reserves
Tip for your ranger-driver during your safaris
Our local Concierge service
A few of the benefits of travelling with us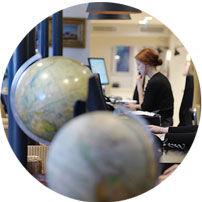 Get in touch
Our experts have the inside track on the destinations they sell and will tailor-make a holiday to your unique requirements.
Contact one of our Kenya specialists