Itinerary Highlights
Visit Mount Nebo, a mountaintop memorial of Moses with capitating views of the Jordan Valley, Dead Sea and the River Jordan
Explore iconic Petra by candlelight and then again in more detail during the daylight the next day
Wander through the amazingly well-preserved ancient city of Jerash
Contact one of our Jordan specialists + 44 (0) 20 3958 6120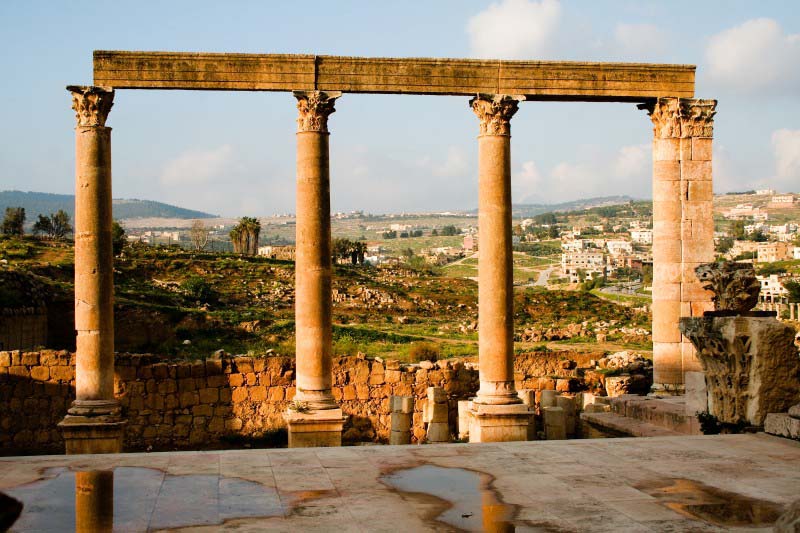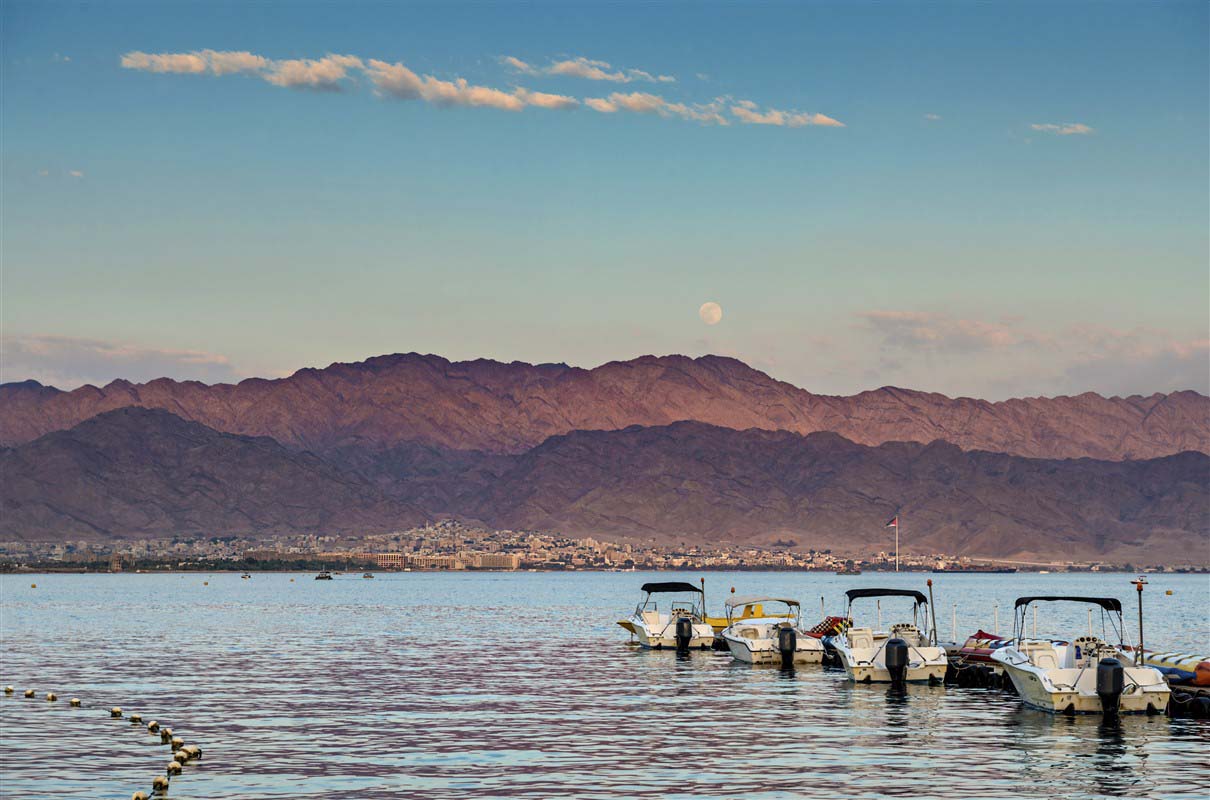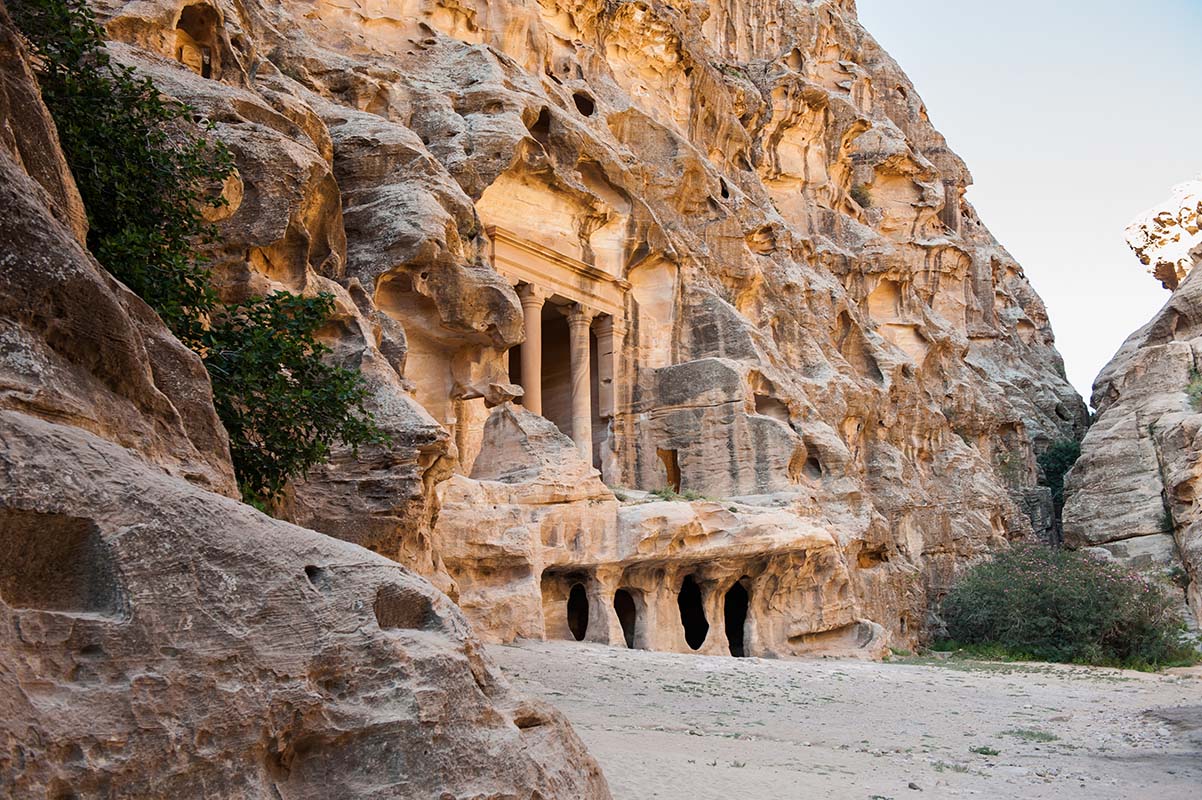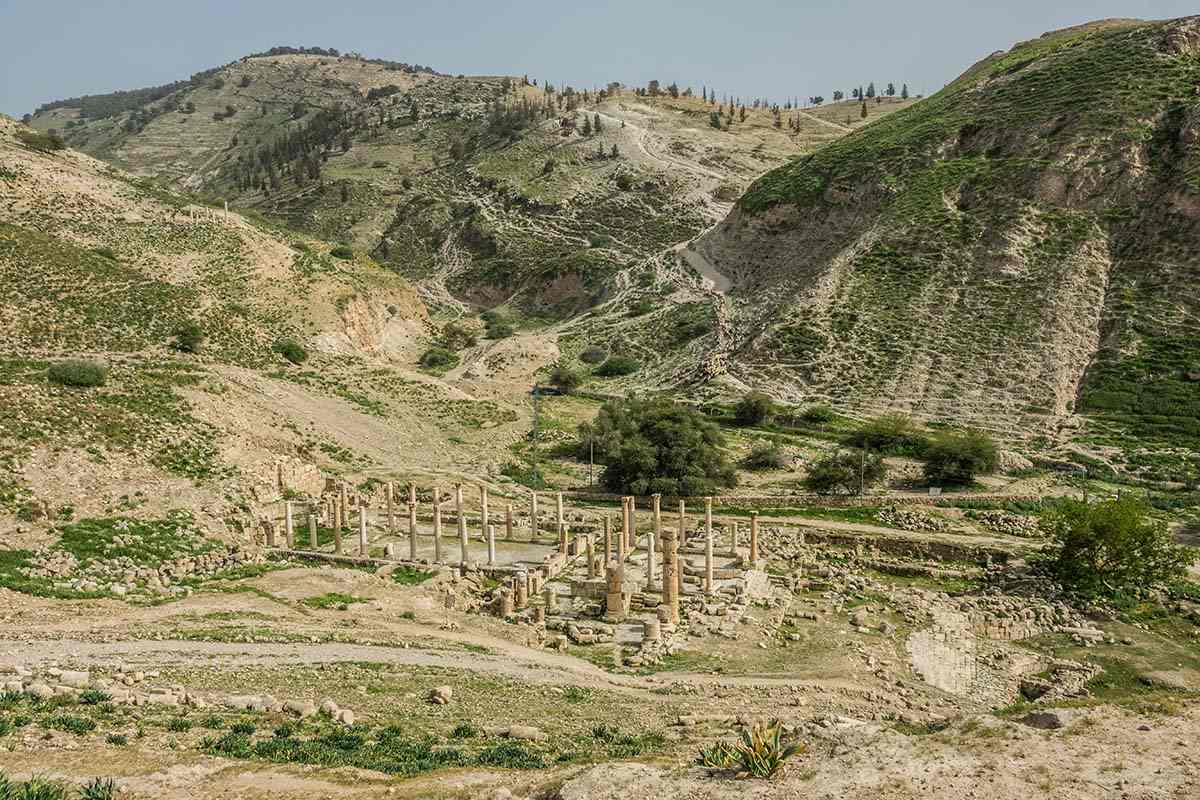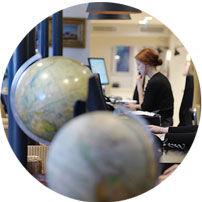 This fast-paced six-day trip to Jordan is for those with big expectations but less time. Full of cultural, architectural and historic Jordan highlights (including Petra and lesser-known Jerash) Jordan is a fascinating and diverse country with so much to offer, even on a somewhat whirlwind tour such as this.
Route
Everything is 100% tailored to you
It is the day of travel for your exciting journey back in time to cultural Jordan. Head to the airport this afternoon for your late afternoon/evening flight into Amman. Once you have landed you will be met off the plane by one of our team on the ground who will be holding a sign with your name on to whisk you through the immigration process. You will then be assisted through the airport procedures before being introduced to your driver who will be on call throughout the trip. A short drive away is your hotel, where you will probably want to hop straight into bed and rest for your fun and exciting days ahead exploring the historic highlights of Jordan.
DAY 2
Madaba, Nebo & Kerak
Today after an early breakfast at the hotel you will set off on an action-packed visit to Madaba, Nebo and Kerak, finally finishing up in Petra. Though you will fit a lot of historic Jordan in today, your guide will make sure there are also plenty of moments to simply stop and take in everything you see. It's an early start as you leave the hotel and head directly to the ancient site of Madaba. This historic city is best-known for its spectacular Byzantine and Umayyad mosaic Map of Jerusalem and the Holy Land, and the church where it lies - built in 1896 AD, over the remains of a much earlier 6th century Byzantine church. You will be kept busy wondering around and absorbing all of the rich history that this ancient building has to offer.
You can then move onto and visit Mount Nebo, a mountaintop memorial of Moses with captivating views of the Jordan Valley, the Dead Sea and the River Jordan. A small Byzantine church was built there by early Christians, which has been expanded into a vast complex. You will then drive to Kerak Castle to see the famous crusaders' fort. The fort itself is a dark maze of stone-vaulted halls and endless passageways.
From Kerak you will be transferred to Petra where you can rest and have dinner in your hotel before heading out to see the ancient site at night. It's a unique way to experience this Jordan highlight, with sandstone temples lit by 1,500 candles. Although you will be seeing the city properly tomorrow, this is an unmissable introduction which will only leave you wanting to discover more in the daylight.
With a big day ahead, you will need to get up in good time to visit stunning Petra. Inarguably Jordan's most valuable treasure and tourist attraction, make sure you get there early to beat the crowds. This unique ancient city was carved into the sheer rock face, by the Nabateans, the industrious Arab people who settled here more than 2,000 years ago.
The entrance to the city is through the Siq, a narrow gorge over half a mile in length and flanked on either side by soaring 260 foot high cliffs. The colour formations and dazzling rocks will guide you as you wind through this remarkable landscape. The famous Treasury is just the first of many wonders that make up Petra. There are hundreds of elaborate rock-cut tombs with intricate carvings.
To appreciate the profound scale of Petra, it can be a good idea to climb up a flight of 800 rock cut steps that will take you to a viewing point that looks over the valley and the impressive Ad-Deir Monastery. You will be able to spend as much time as you please here, and when you decide to go back you will have the rest of the afternoon and evening to relax in your hotel, or walk around the area some more.
DAY 4
Wandering to Wadi Rum
Today you will carry on with your routine of waking up early to seize the day, but this time you'll be off to the Dead Sea via Wadi Rum. Though visiting Wadi Rum instead of going direct makes this a long day, we highly recommend trying to fit it in as it really is stunning, and definitely a highlight in any trip to Jordan.
This timeless place has been virtually untouched by humanity and the weather and winds have carved imposing, towering rock skyscrapers across the deserted land. What T.E. Lawrence elegantly described Wadi Rum as 'vast, echoing and God-like' is, in reality, a maze of monolithic rockscapes that appear to rise up from the desert floor, creating a variety of natural challenges for serious mountaineers.
By taking a hike around the the vast wilderness of the canyons you will find water holes, 4,000-year-old rock drawings and the many other treasures. Once you have explored the area there will be a two-hour drive to your Dead Sea Hotel where you can relax with dinner.
DAY 5
A Roman Holiday in Jerash
As your last full day in Jordan you will rise early and travel to Jerash. This is a close second to Petra on the list of favourite destinations in Jordan, the ancient city of Jerash boasts an unbroken chain of human occupation dating back more than 6,500 years.
While the Middle East contains other surviving Roman cities, Jerash stands out amongst them in terms of preservation. There is enough structure that remains intact for archaeologists and historians, and even casual visitors to be able to piece together how this ancient city would have played out under the rule of an emperor.
Rise early to give yourself plenty of time to wake up and hop in your private transfer to Amman Airport. You will still have full assistance by our on the ground team, to make the process as smooth as possible for you. Your flight will take around 5 hours 30 minutes, landing late morning UK time.
A Rough Idea of Price
Dependent on season, accommodation and activities
The estimated cost for this trip is £1,725 to £2,300 per person. The final cost of the trip depends on the way we tailor it especially for you. The final cost varies according to several factors, which include the level of service, length of trip and advance booking time. The exact price will be provided on your personalised quote. The average price for this trip is £1,915 per person.
A few of the benefits of travelling with us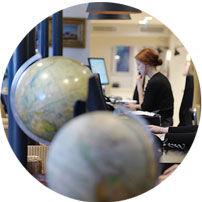 Get in touch
Our experts have the inside track on the destinations they sell and will tailor-make a holiday to your unique requirements.
Contact one of our Jordan specialists