Itinerary Highlights
Relax and enjoy Istria, a historic and natural peninsula with the sweet scent of Italy
Palaces and villages are perched among the the wild beauty of the hinterland
Enjoy a seaside break on Krk Island to experience island sweetness
We've organised tickets to Brijuni Islands and Plitvice Lakes National Parks in the itinerary, plus you'll have access to our additional services, including our local Concierge
Contact one of our Croatia specialists + 44 (0) 20 3958 6120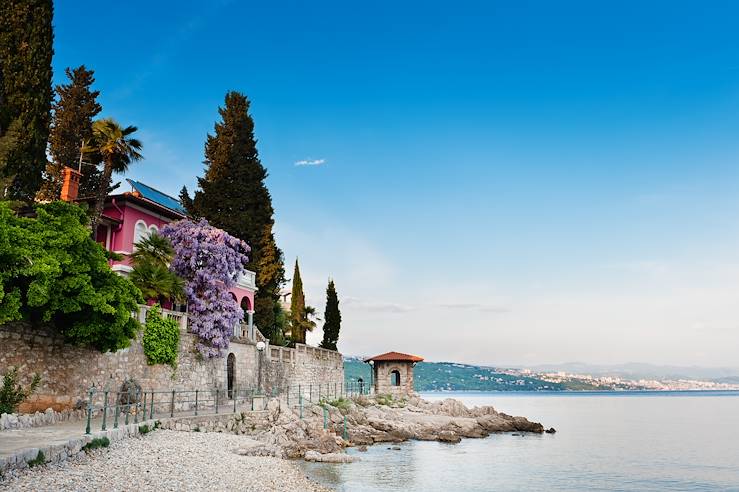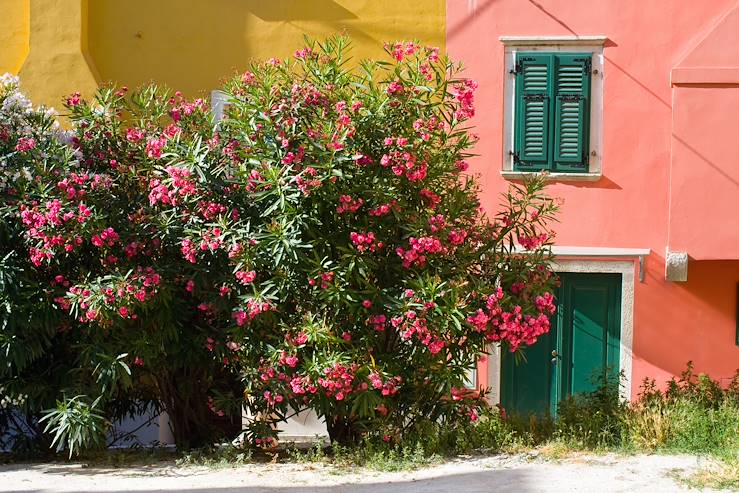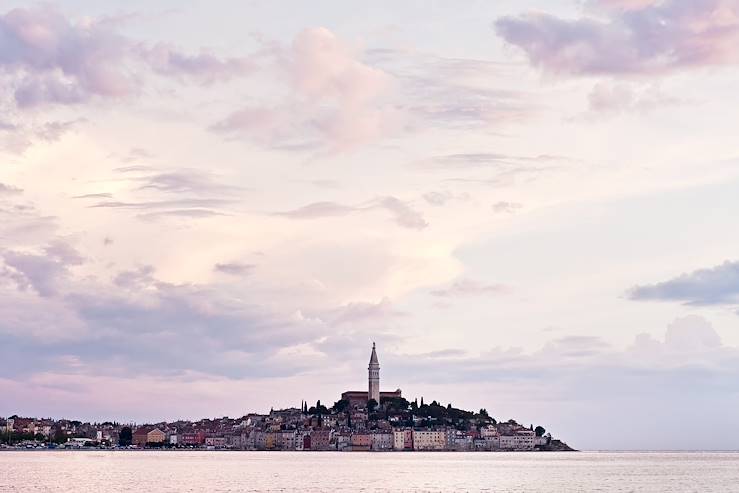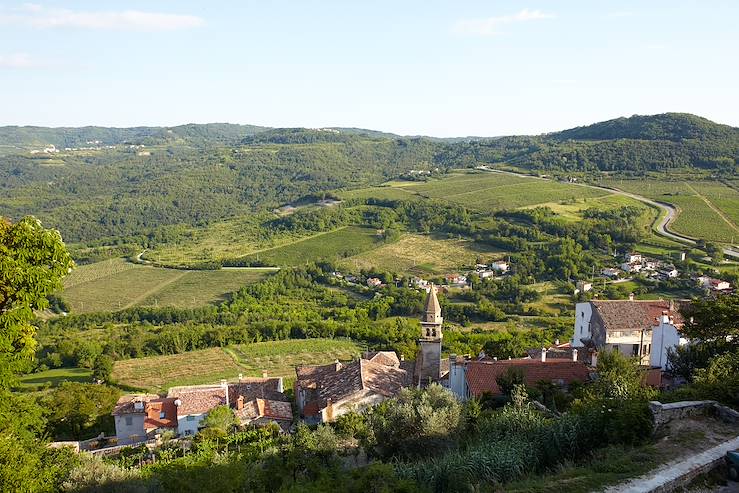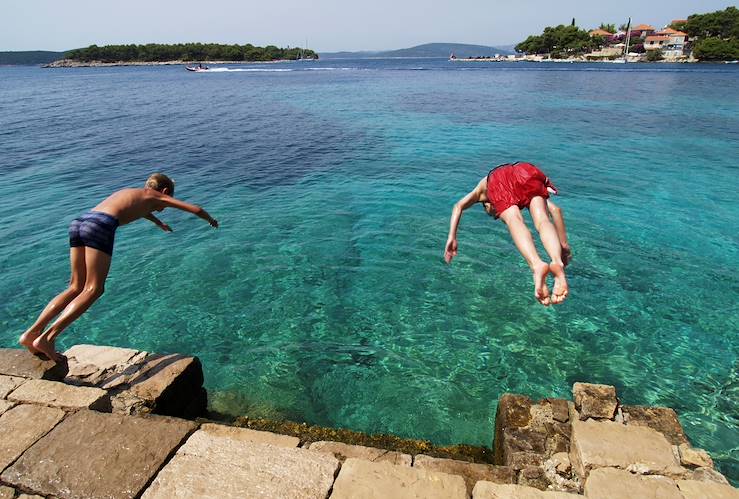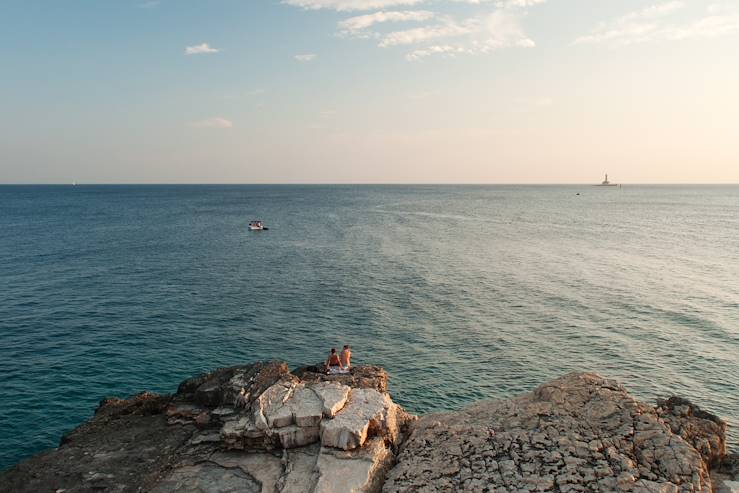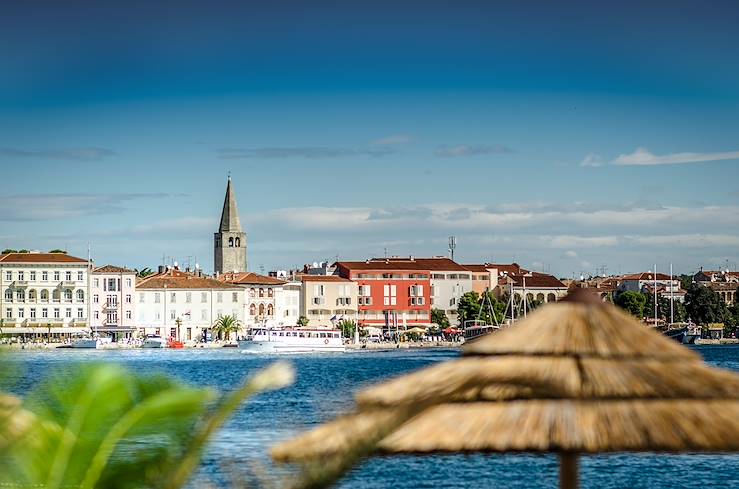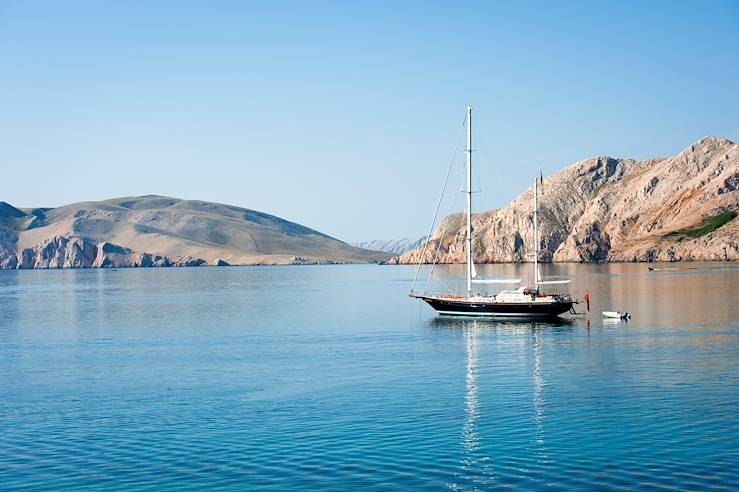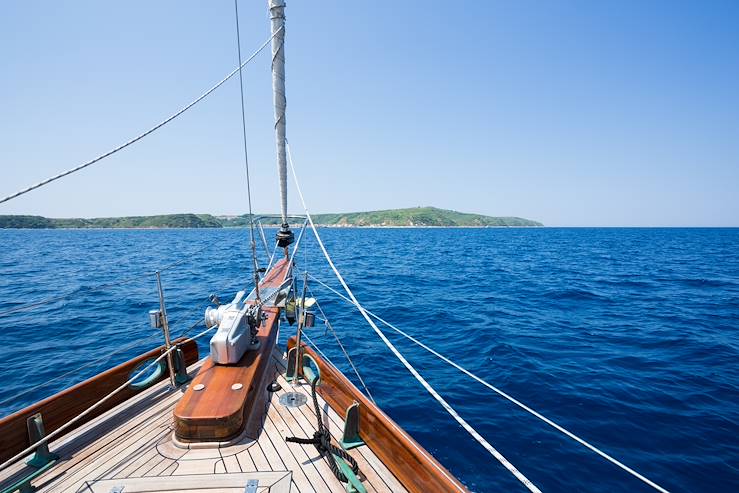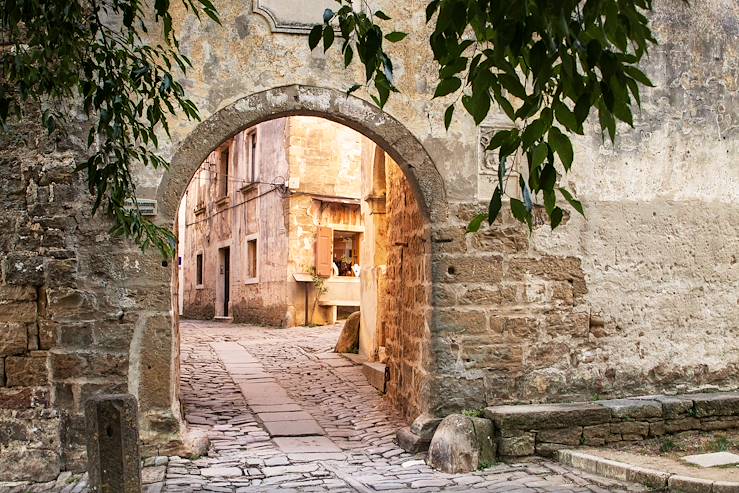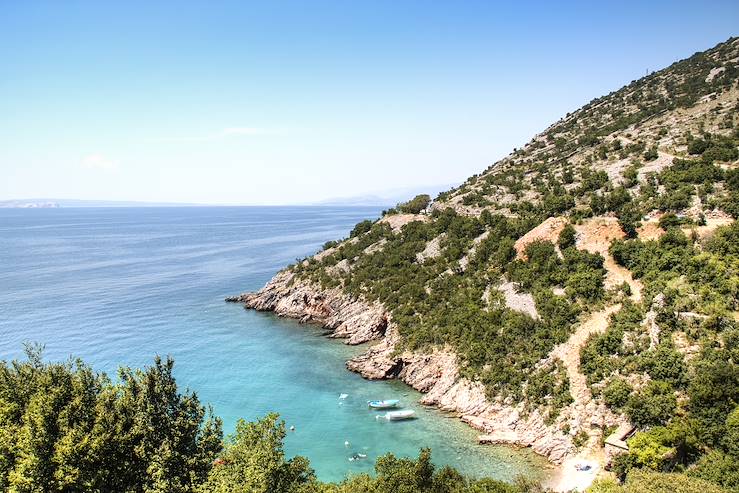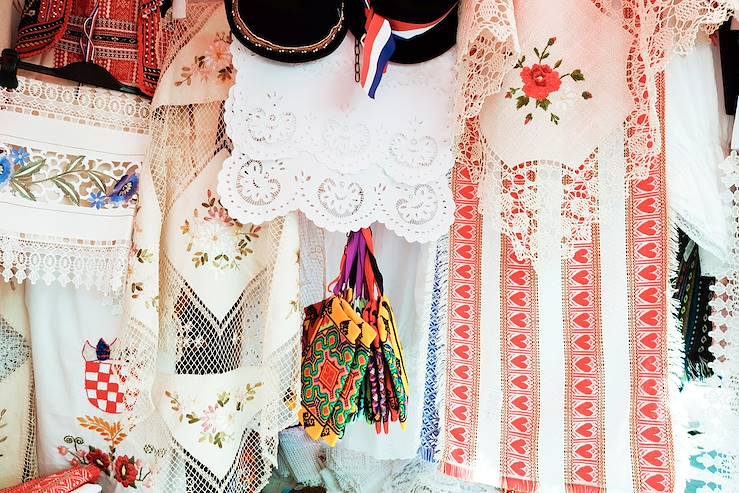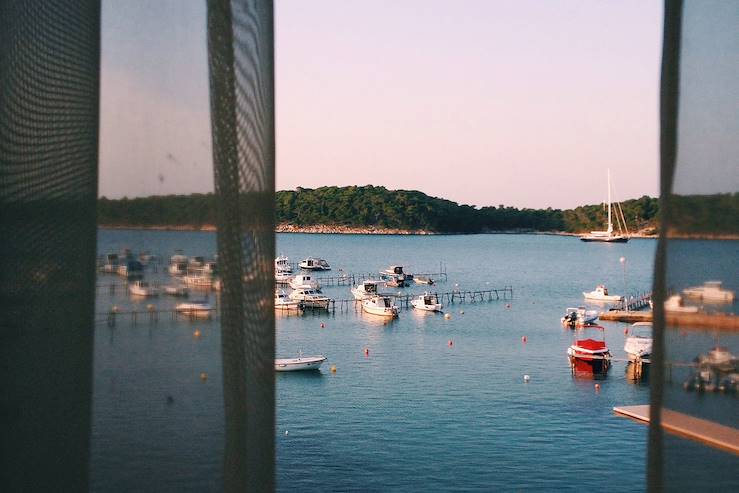 Northern Croatia - Istria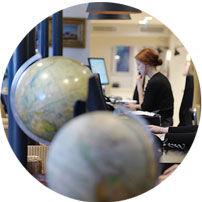 Still relatively undisturbed by mass tourism, this peninsula in the northern Adriatic Sea is shared with neighbouring Italy and Slovenia, being both green and coastal as Istria's forests are bordered by a crystal clear sea. The region derives its roots from the Histri people, who settled here because of the region's many assets: a mild climate; generous and fertile land; and a strategic position on the European continent as a gateway to Central Europe. Its past is clearly evident at the Roman amphitheatre of Pula, where gladiators once battled against each other; in the Baroque palaces of Rovinj; and in the sleepy medieval villages of the hinterland. A mix of Roman, Byzantine, Venetian and Austrian, Istria is an exciting territory for lovers of ancient buildings or for nature lovers:
spend peaceful days between its green countryside - tasting the local produce such as white truffle, raw ham, goat's cheese in olive oil and wild asparagus, of course - and its vineyards and coast.


Your Journey
You drive through this, with a first stop at Barban, a peaceful village south of Istria, from where you can venture into the beautiful historic centres of Pula, Rovinj or Porec. You'll then head to Krk Island, situated in the Kvarner Bay, enjoy the azure blue of the Adriatic, and then to the world heritage area of the famous Plitvice Lakes Park. As for accommodation, we have opted for small charming locations combining comfort, authenticity and peace and quiet. We've ensured that all of the highlights are included in the itinerary: A day trip in the hinterland of Istria accompanied by a private guide, and tickets to the national parks of the Brijuni Islands and the lakes of Plitvice. Apart from this, you will have time to make your own discoveries. You also have the contact details of our local Concierge, who can help with any last-minute changes, or provide tips and insights on where to go.
Route
Everything is 100% tailored to you
DAY 1
Flight to Zagreb - Barban
Arrive in Zagreb and pick up the hire car to drive to the village of Barban where you can stay for three nights in a small private location. This well-maintained establishment has some real advantages. With only seven units, its modest size is ideal for rest and privacy. Its natural setting, surrounded by pine forests and with the waters of Kvarner Bay on the horizon cam give you a sense of being at one with nature. Enjoy a spot of indulge by being pampered in the spa and sauna, and enjoying the best of Istrian produce in the hotel's restaurant.
Included in the itinerary - Private tour of the hidden treasures of the hinterland of Istria. The blue sea, white stone, and green of the hinterland make up the palette of Istria, the largest Croatian peninsula. This piece of a magical land, a place of cultural intermingling and hospitality, brings together the most contrasting features of Croatia. Its picturesque medieval cities scattered in its mountainous hinterland are havens of serenity, and its green landscapes uncannily resemble those of Tuscany. You can discover the region's riches during the visit to Groznjan, a small picturesque village that has become the meeting point for many artists and then Motovun, a small medieval city set on a hill that offers an exceptional panorama of the surrounding vineyards. The frescoes of the Dance Macabre dating from 1474 in the chapel of Beram - located 20 minutes from Motovun - complete this day of sightseeing. You will also taste truffle, a local speciality, with a typical meal.
Included in the itinerary - Brijuni Islands National Park. Situated on Veliki Brijuni, the largest of the islands in the archipelago, the park is covered with beautiful Mediterranean vegetation. Dinosaur footprints are visible at several points in the park.
DAYS 4 & 5
Barban - Vrbnik (Krk Island)
Head for the village of Vrbnik on Krk Island in Kvarner Bay. Enjoy a three-night stay in a beautiful location with a tasteful mix of period and contemporary. Enjoy exceptional sea views from the comfort of your modern and elegant room.
DAYS 7 to 9
Vrbnik - Plitvice
Road to Seliste Dreznicko village, located on the outskirts of Plitvice National Park. Overnight stay in a friendly hotel that offers an ideal location for discovering Plitvice Park.
A la carte
Gourmet Istria: private tasting of truffles, wines and olive oil

Istria is nicknamed the 'Croatian Tuscany'. It shares a taste for culinary excellence with its Italian neighbour and this is reflected in the region's agrotourism farms. The people of Istria pride themselves on the quality of their wines: Malvazija, Teran and Momjan Muscat. As for its gastronomy, it is based on quality organic produce including wild asparagus and, of course, the famous white truffle and olive oil. This gourmet outing begins with tasting Istrian grape varieties at a small wine producer, followed by a meeting with a truffle producer and a stroll in the forest in search of 'white gold' with the dog's nose to guide you, followed by a tasting of truffle products. To finish, enjoy a meal and visit an olive oil producer on a typical farm.
Optional


Private visit to Brijuni National Park,
Brijuni National Park, south of Istria, is one of the most beautiful archipelagos in the Mediterranean thanks to its flora and fauna as well as its historical and cultural heritage. Brijuni consists of two large islands : Mali Brijuni and Veliki Brijuni, plus 12 smaller ones. The largest island Veliki Brijuni is very often related to Tito, the leader of the former Yugoslavia who built his summer residence here, and where the greatest personalities of the time were welcomed. His guests used to give him a gift from their home country, so he created an impressive collection of plants and animals from all over the world. Nearly 700 species of plant and 250 bird species have made the protected national park their home since 1983. Explore the park by bike to discover exotic animals from the zoo and the archaeological sites of Veliki Brijuni, ending with a visit to the Tito Museum. A picnic and swimming break on the beautiful beaches completes the tour of the island.
Optional
A Rough Idea of Price
Dependent on season, accommodation and activities
The estimated cost for this trip is £2,900 to £3,700 per person. The final cost of the trip depends on the way we tailor it especially for you. The final cost will vary according to several factors, including the level of service, length of trip and advance booking time. The exact price will be provided on your personalised quote. The average price for this trip is £3200 per person.
Return flight to Zagreb with a scheduled airline
Airline taxes and fuel surcharge
Car hire for eight days
Three-night stay in Barban (Istria) in a double room with breakfast
Three-night stay on the island of Krk in a double room with sea view and breakfast
Two-night stay in Seliste Dreznicko (Plitvice Park) in a double room with breakfast
Visit to the hinterland of Istria with a private local guide
Entrance tickets to the national parks of Brijuni and Plitvice
A GPS navigation service accessible from our app, which is loaded with your itinerary, hotel details and places to visit
Our local Concierge service
A few of the benefits of travelling with us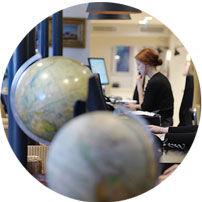 Get in touch
Our experts have the inside track on the destinations they sell and will tailor-make a holiday to your unique requirements.
Contact one of our Croatia specialists