Itinerary Highlights
Visit the ancient Archaeological Park of Neapolis
Admire beautiful baroque architecture in Noto
Take a tour of Mount Etna
Hike along the picture-perfect Path of the Gods
See the iconic Blue Grotto and Villa San Michele in Capri
Enjoy a guided tour of Pompeii
Contact one of our Italy specialists + 44 (0) 20 3958 6120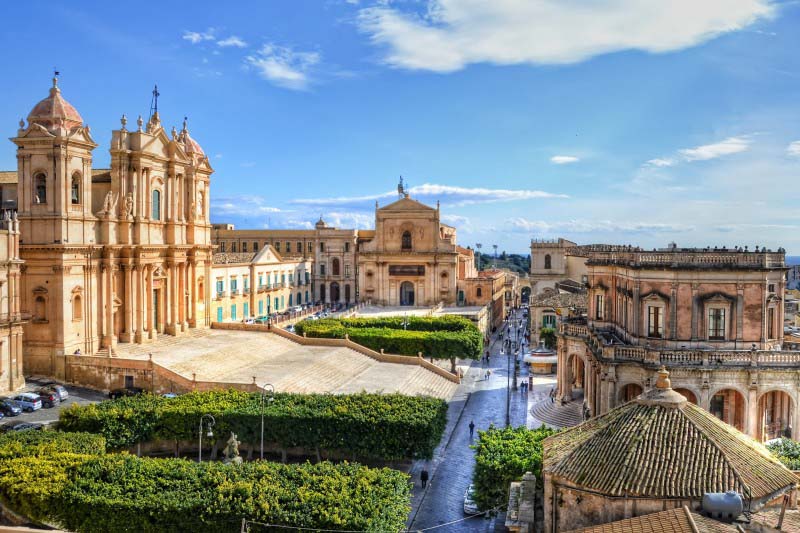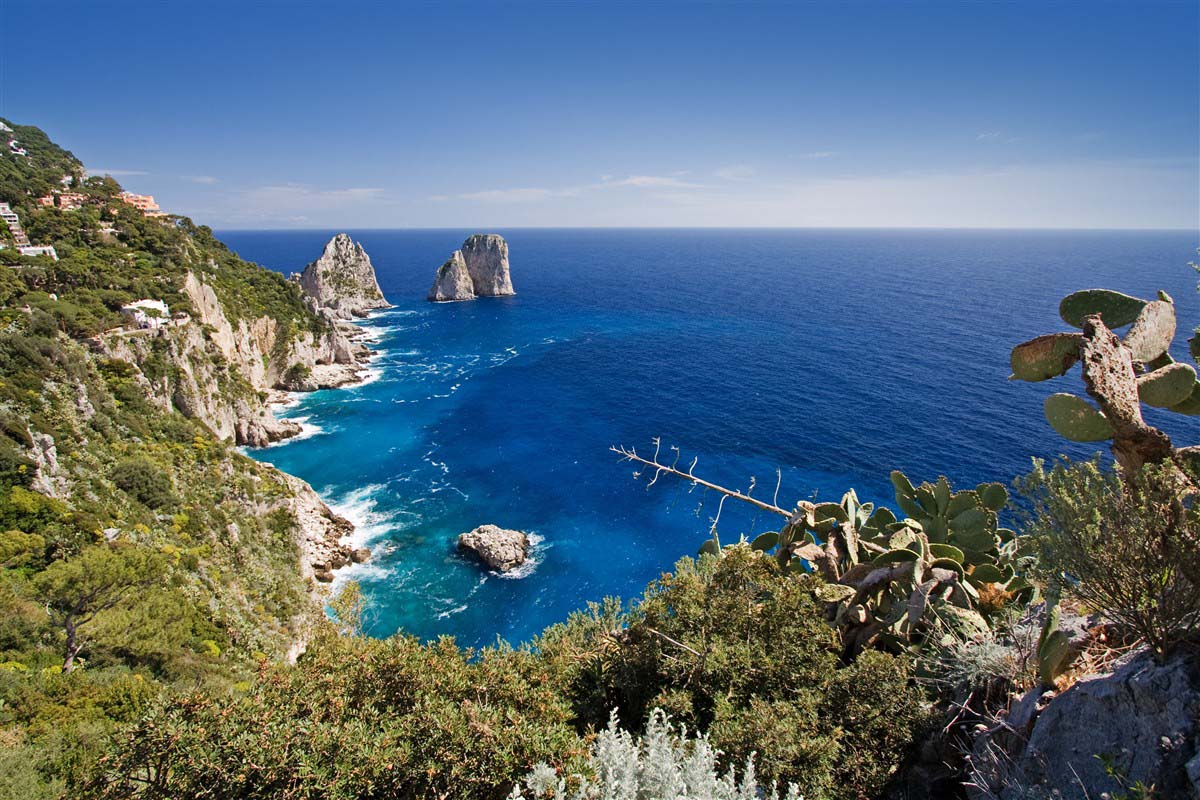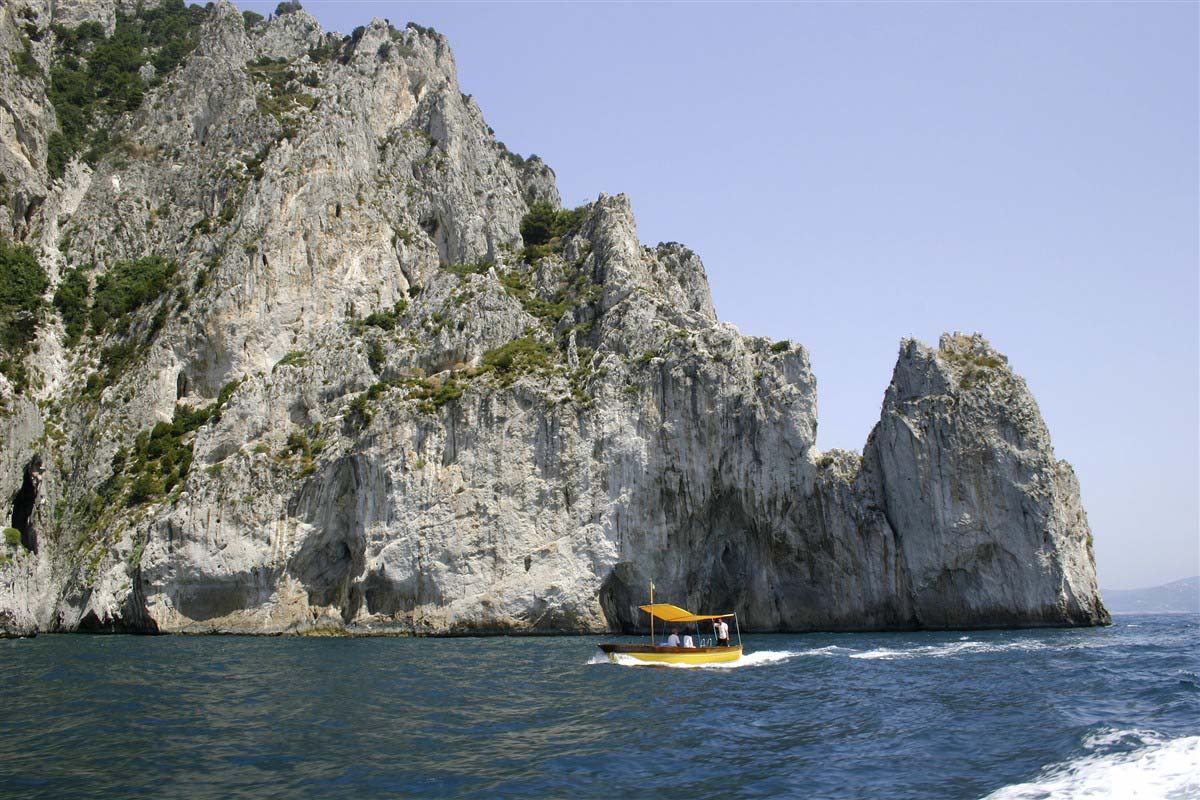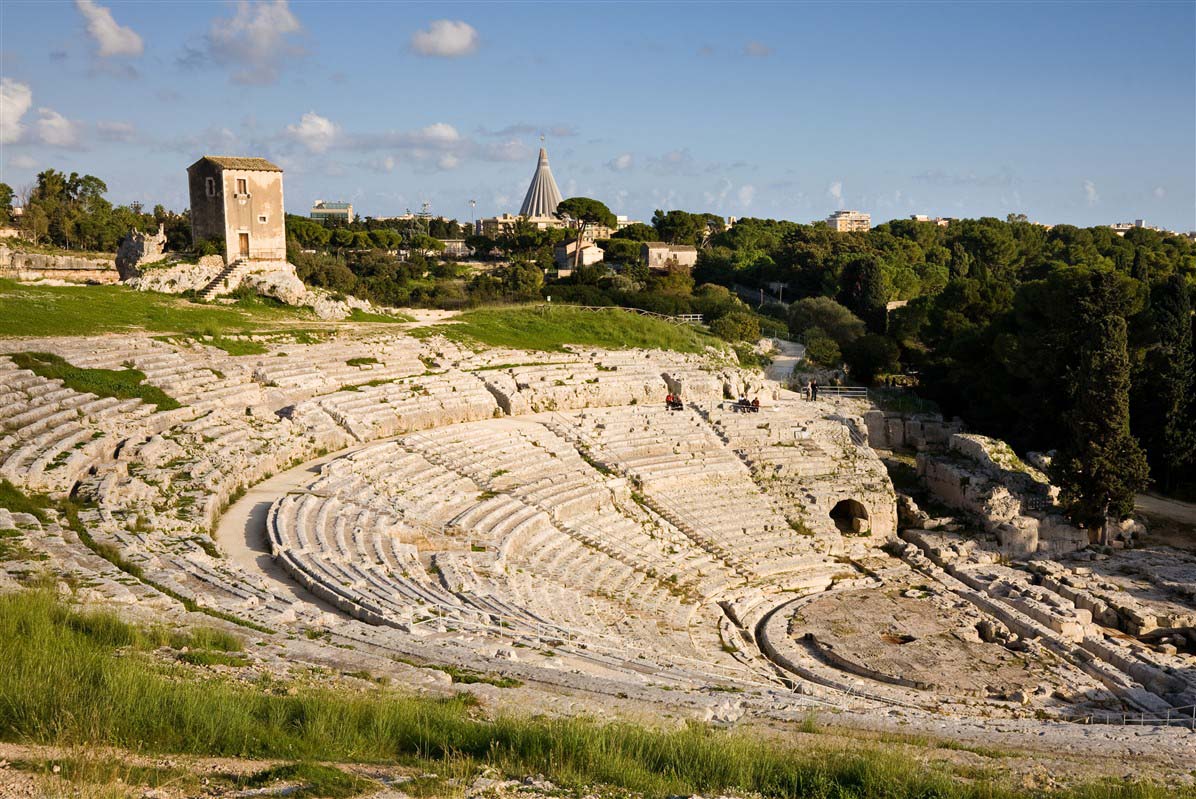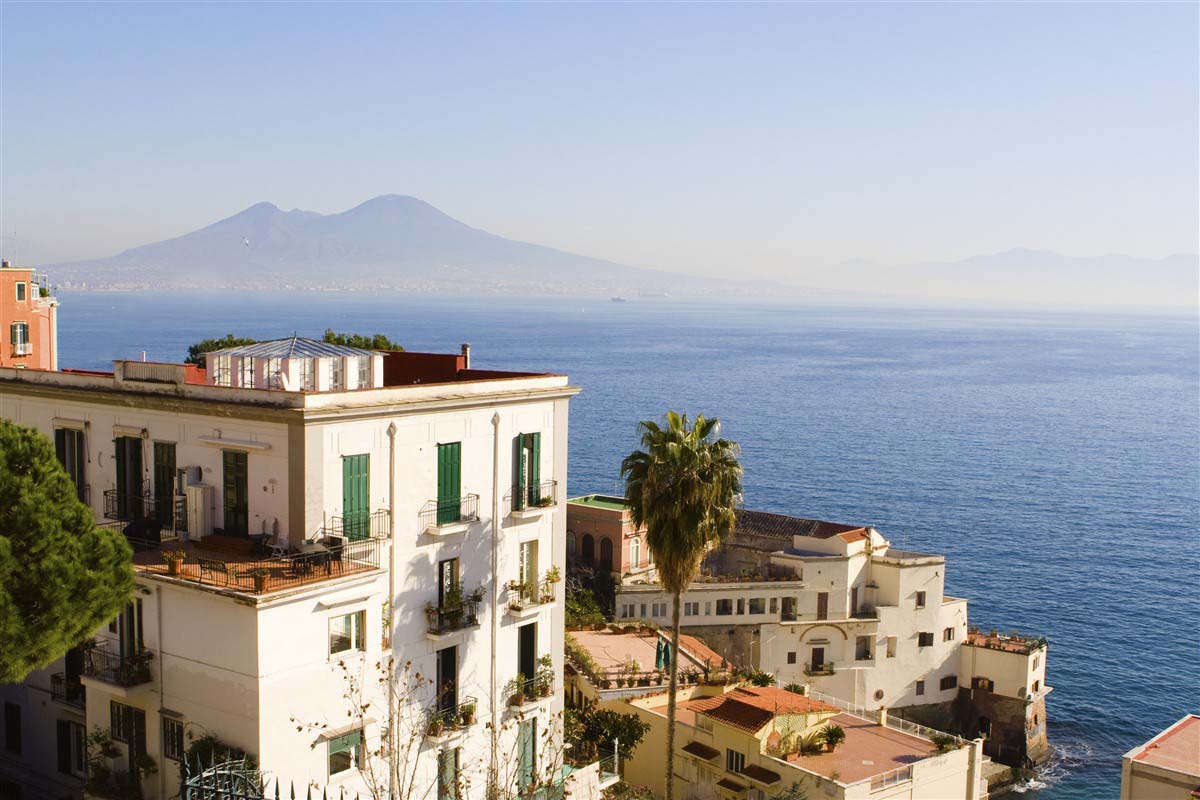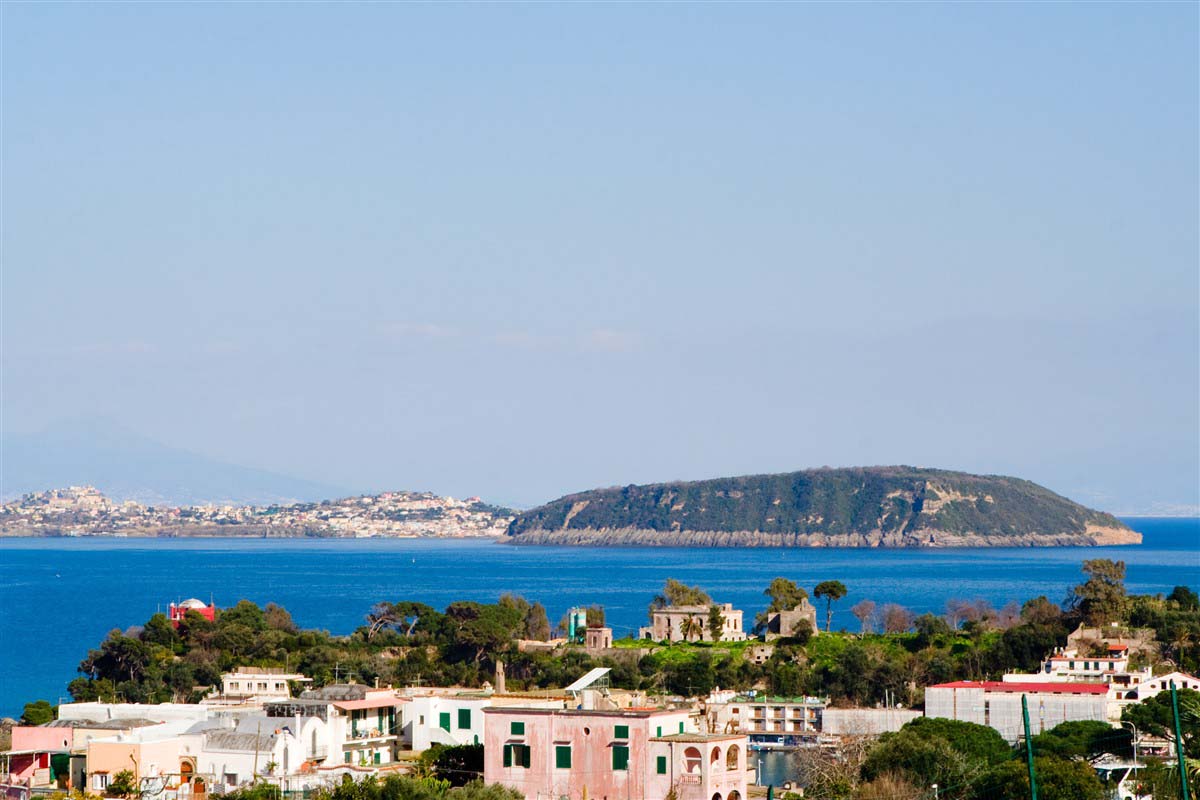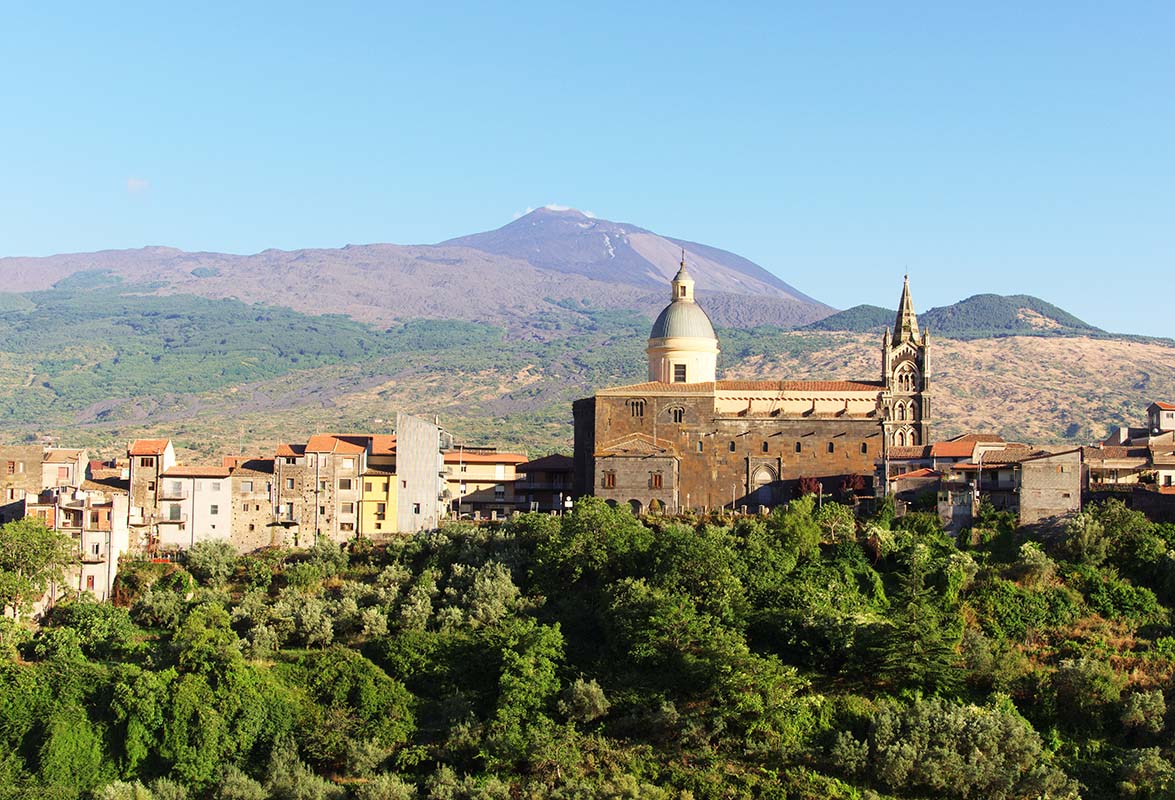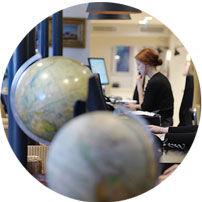 Drenched in beauty, this ten-day trip to Sicily and Amalfi takes you from the sleepy Syracuse countryside to the glittering Amalfi Coast. Indulge in all things Italian as you venture up Mount Etna, boat across to Capri, feast on magnificent Mediterranean cuisine and take a tour of Pompeii.
Route
Everything is 100% tailored to you
DAY 1
International Flight
After being fast-tracked through the airport and enjoying the comfort of the airport lounge, your luxury getaway to Sicily and Amalfi Coast begins today with an afternoon direct flight from London to Catania. The journey takes approximately three hours so sit back and relax as you speed above the clouds. Upon arrival, pick up your hire car and drive to your hotel, nestled in the sleepy Syracuse countryside, where you will be staying for the next three nights. The drive takes just under an hour so you'll have plenty of time this evening to unpack, settle in and savour an authentic Sicilian dinner in the hotel's romantic restaurant. Then it's time for an early night ready for a busy day of exploring tomorrow.
Your Sicily and Amalfi adventure properly starts today with a full-day tour of Syracuse. Meet your guide at your hotel then you'll be driven into this historic city, which takes about 20 minutes. Start your explortation at the Archaeological Park of Neapolis, home to a historically important Greek Theatre dating back to the fifth century BC, and one of the largest Roman Amphitheatres ever built. Next, move on to the Catacombs of St John which were built during the fourth and sixth century AD. Although this vast tangle of tunnels was originally built as a Christian cemetery, World War II saw it used as an air raid shelter..
After a delicious Italian lunch - we can recommend a few places to tickle your taste buds - your tour continues on to Ortigia, Syracuse's Old Town, where you can stroll the charming streets and see some beautiful architecture and sites. Explore the Piazza Duomo and its its impressive Baroque cathedral; visit the Church of Santa Lucia alal Badia, which houses a world-famous Caravaggio painting; gaze at the legendary Spring of Aretusa; delve into history as you walk around the ruins of the Apollo Temple; and get wonderfully lost into the old Jewish Quarter.
If you have time, we can recommend some more museums and galleries to visit, including the Museum of Papyrus, Bellomo Meseum of Medieval Art or Archaeological Museum of Paolo Orsi. After a culture-filled day, you'll transferred back to your hotel, arriving in time for supper.
DAY 3
Tour of Vendicari, Marzamemi and Noto
Get up bright and early today and fuel up with a hearty breakfast, ready for a jam-packed day exploring the beautiful Baroque city of Noto and its sublime surroundings. You will be met at your hotel by your guide and driven 30 minutes to your first stop, the wonderful Natural Marine Reserve of Vendicary. Spend the morning wandering along gentle paths to virgin white sand beaches and salt lakes and keeping your eyes peeled for birds - this is a great spot for bird watching. As you walk along the coast, admire the magnificent Mediterranean vegetation and see traces of ancient civilizations as you pass monuments and important archaeological sites.
As the day is beginning to heat up, cool off with a refreshing dip in the crystal-clear waters of a small reserve harbour. Then hop back in the car for a short 20-minute drive to the quaint fishing village of Marzamemi where you can stop in one of the local seafood restaurants for an excellent traditional lunch.
After lunch, you will be driven to Noto, the capital of Sicilian Baroque style. Here, you will continue your tour walking through the winding old streets adorned with stunning baroque churches up to the famous street Via Nicolaci where you'll see some of the most beautiful Baroque balconies in the world. Here, beneath the balconies, you'll taste authentic Sicilian wines at one of the oldest wineries in Sicily guided by your sommelier.
After some more exploring around this wonderful white walled town, head back to your hotel, a 30-minute drive away.
After a leisurely breakfast, pack your bags and drive to your next hotel, a country retreat in the foothills of Mount Etna where you'll be staying for the next two nights. The drive takes just over an hour, leaving the rest of the day to spend as you wish. After your busy day yesterday you may choose to take it slow and relax at the hotel while wandering around the grassy gardens, catching some sun on the tranquil terraces and cooling off with a dip in the pool.
If you fancy some more exploring, you can borrow bicycles from the hotel and tour the surrounding Sicilian countryside on two wheels.
Mount Etna is a must on any luxury getaway to Sicily and Amalfi Coast, so today you'll rise early to start your tour. Your 4x4 driver will meet you at the foot of the volcano to drive you over 6,500ft up Etna, with plenty of stops along the way to soak up the dramatic views.
Next you'll swap four wheels for two legs as you enjoy a walking tour around the otherworldly Silvestry Craters and the crater of 2001. If heights are your thing then hop onto the cable car which will take you a further 1,600ft higher, or even in a special vehicle which takes you up to the grand height of almost 10,000 ft. If you choose to go to these exciting altitudes, you'll be at the closest point to main craters where you can visit the crater of 2003.
From the slopes of Mount Etna, take a one-and-a-half-hour- transfer back to your hotel. The rest of the evening is yours do enjoy as you wish, whether you want to relax by the pool, read a book from the library or tuck into a feast using local ingredients from the hotel's own gardens.
After your busy day yesterday, indulge in a generous organic breakfast buffet this morning with delicious produce sourced locally from the estate and surroundings. Next, make your way to Catania airport - a 40 minute drive away - to drop off your hire car and board your direct hour-long flight to Naples.
Upon arrival, you will be met at the airport and transferred to your hotel, a chic bouquet property sitting high on the cliffs overlooking the sparkling Amalfi Coast. You will be staying here for the next four nights so unpack, settle in and drink in the picture-perfect views while indulging in dinner at the hotel's romantic rooftop restaurant.
Soak up the splendour of the Amalfi Coast today as you hike from Bomerano to Nocelle along the achingly picturesque Path of the Gods. We can arrange for you to be transferred by car to the start of the hike and then you'll be making your own way along the winding trail that's complete with jaw-dropping ocean views. The walk takes approximately four hours - a little longer, perhaps, if you factor in time spent snapping shots. Alternatively, start the walk from the hotel via a staircase which takes you to a midway point in the trail, ending in the same finishing point in Nocelle.
From here, travel by bus back to the hotel and treat yourself to a well-earned Mediterranean feast before getting an early night ready for a busy day exploring Capri tomorrow.
No Sicily and Amalfi getaway is complete unless you take a trip to the captivating island of Capri for a tour of its rugged landscapes and cove-studded coastline. You'll be transferred to the Amalfi port this morning - a short 30-minute drive from your hotel - and then you'll be travelling by boat to Capri. After grabbing a bite to eat in one of the charming local restaurants, hop on another boat to travel to the Blue Grotto, a sea cave which glows blue in the sunlight. Pass through the cave on a rowing boat and admire the light dancing on the walls.
If you're feeling adventurous, catch a ride on the Monte Solaro chairlift which takes you to the top of Capri's mountain and offers some of the best panoramic views of the island. The 12-minute gondola journey sees you soaring a whopping 589 meters above sea level for a sublime bird's-eye perspective over the lovely landscapes.
Next, you'll be taking a tour of Villa San Michele, a beautiful-beyond-words building set high on the hillside, complete with swoon-worthy ocean views. Nestled within gorgeous gardens and split across various levels, this dreamy property was the dream home of the Swedish physician, Axel Munthe, who first came to Capri in 1885.
After you've had your fill of Capri's boundless beauty, catch the ferry back to Amalfi port where you'll be met and transferred by car back to your hotel.
For the penultimate day of your Sicily and Amalfi trip, enjoy a day at leisure. Perhaps you fancy spending some time relaxing at your hotel - splitting your time between the tranquil terrace and the sun-warmed pool topped off with an indulgent massage in the wellness centre -or maybe you'd prefer using the day to continue exploring the surrounding area while hiking in the hills or swimming in the ocean. The choice is yours and Amalfi is your oyster.
DAY 10
Tour Pompeii Before Heading Home
Today is the final day of your Sicily and Amalfi trip but the fun isn't over yet. After checking out of your hotel, you will be transferred to the airport in Naples via Pompeii for a guided tour. On your two-hour tour of the vast archaeological site of Pompeii, explore the excavated ruins of streets and houses and learn about this once-thriving Roman city which was buried under ash and pumice after the eruption of Mount Vesuvius in 79 A.D.
From Pompeii, it's on to Naples to catch your early-evening flight back to London, a journey that takes approximately three hours.
A Rough Idea of Price
Dependent on season, accommodation and activities
The estimated cost for this trip is £4,295 to £6,055 per person. The final cost of the trip depends on the way we tailor it especially for you. The final cost varies according to several factors, which include the level of service, length of trip and advance booking time. The exact price will be provided on your personalised quote. The average price for this trip is £5,050 per person.
A few of the benefits of travelling with us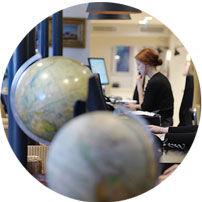 Get in touch
Our experts have the inside track on the destinations they sell and will tailor-make a holiday to your unique requirements.
Contact one of our Italy specialists