Itinerary Highlights
An iconic trio for a first trip to Brazil


The charm of your Santa Teresa hotel in Rio, the historic Pelourinho district and Villa Bahia in Salvador


Rio like a friend, Iguacu Falls by bike, the insiders' Salvador: original private tours


Smartphone app, good accommodation, local Concierge and all our usual additional services


Contact one of our Brazil specialists + 44 (0) 20 3958 6120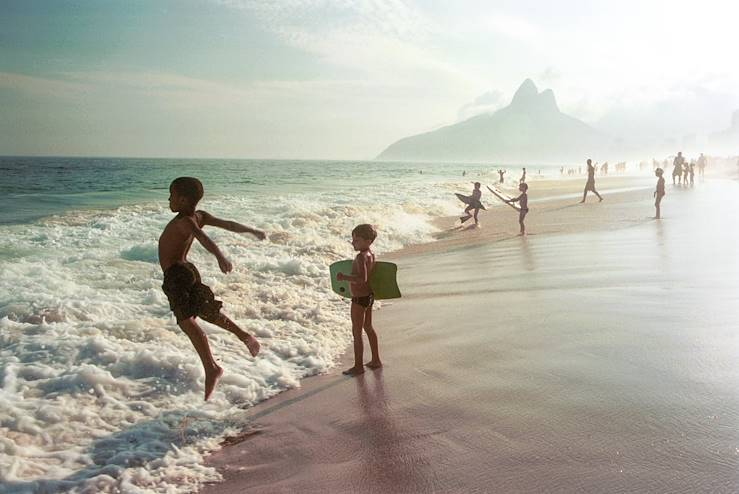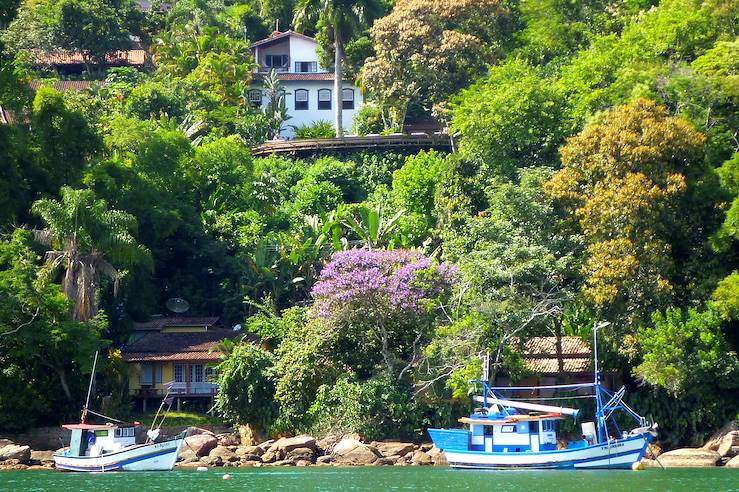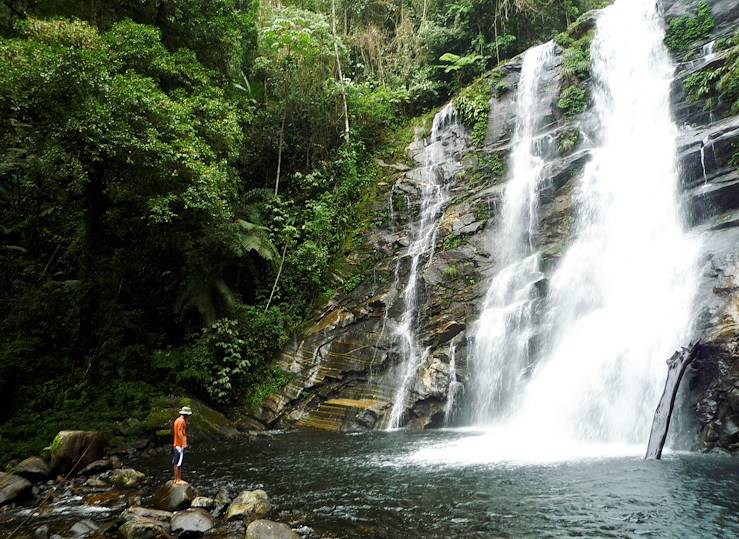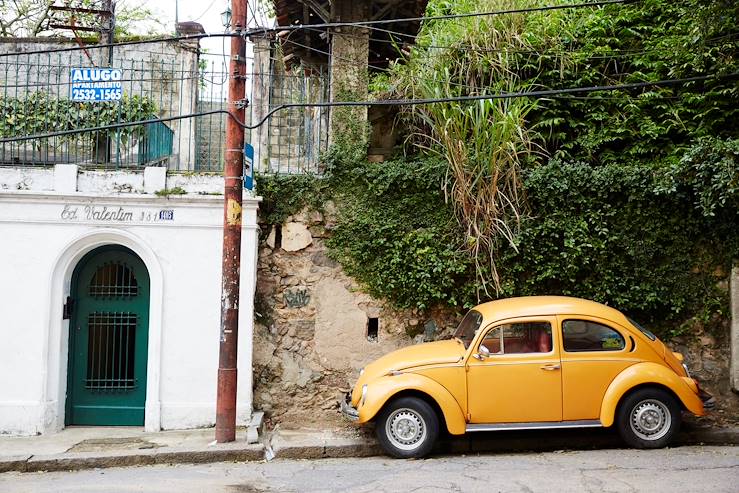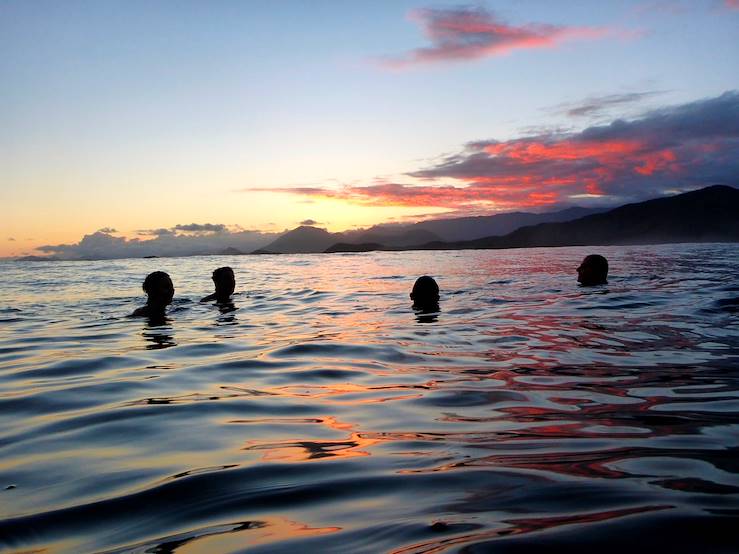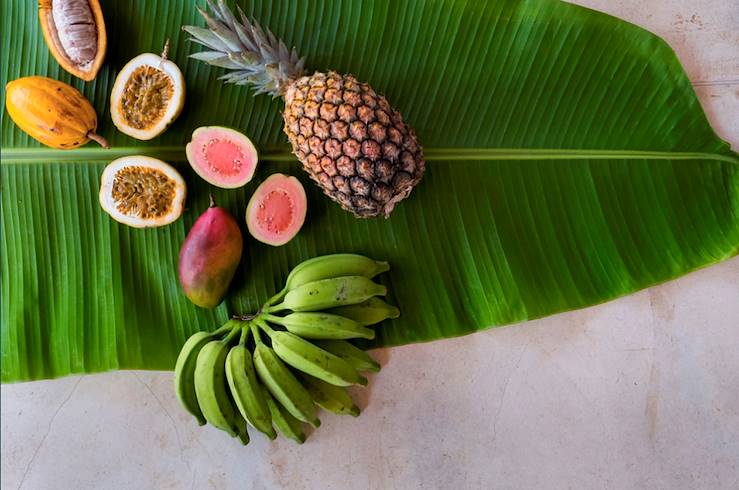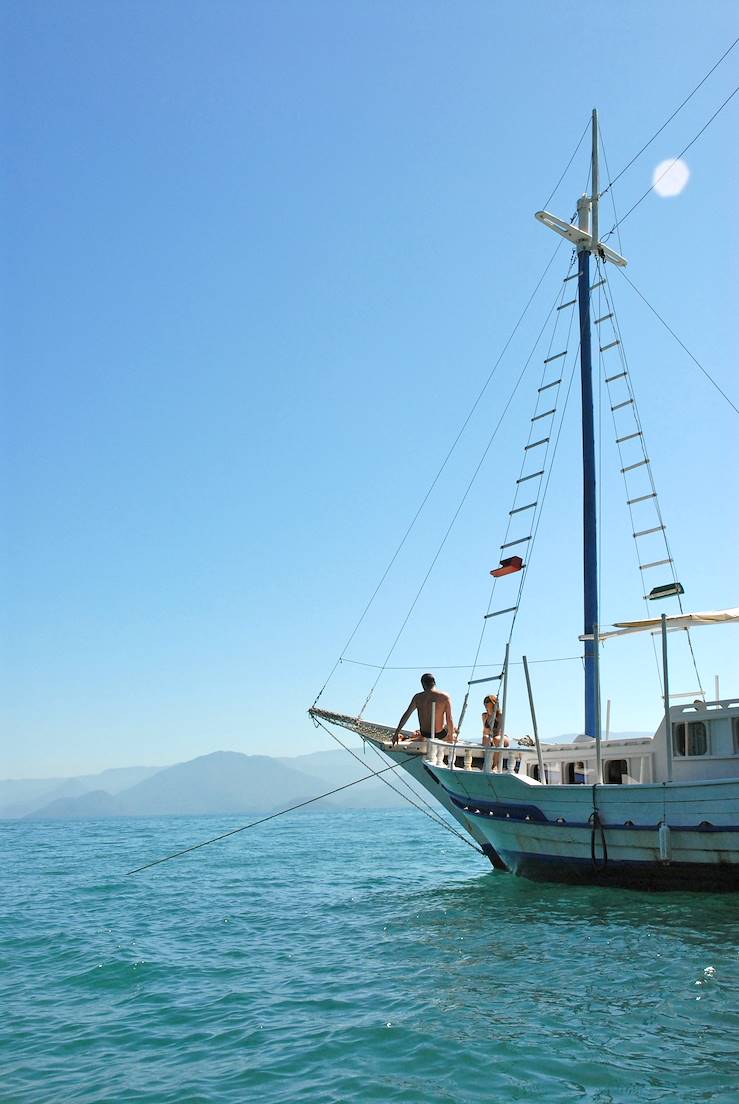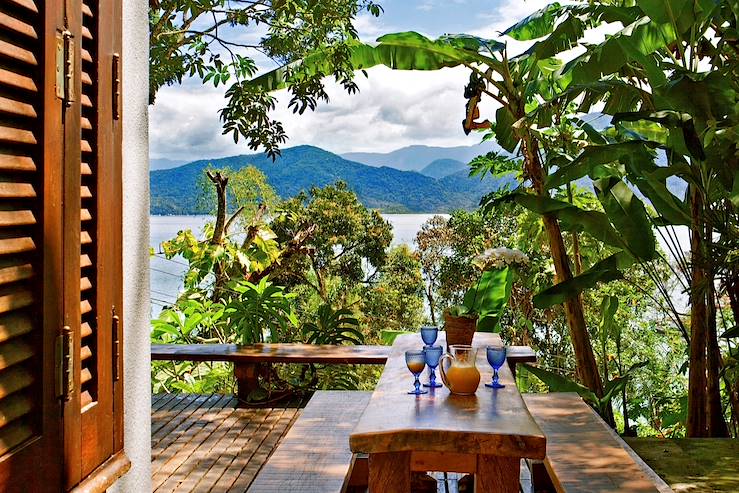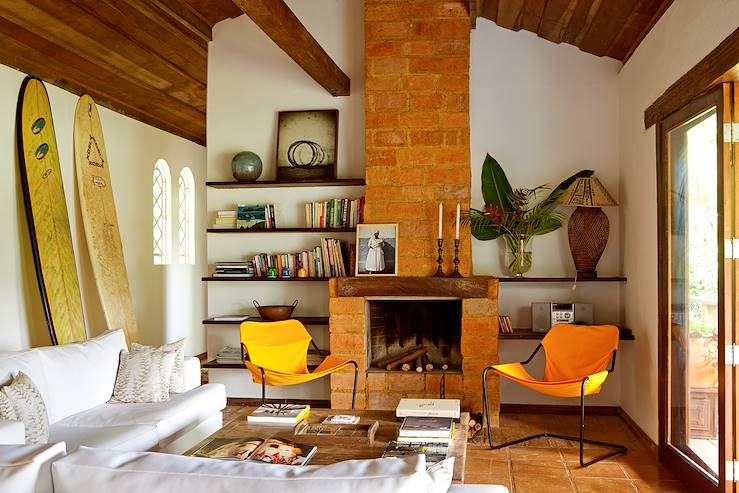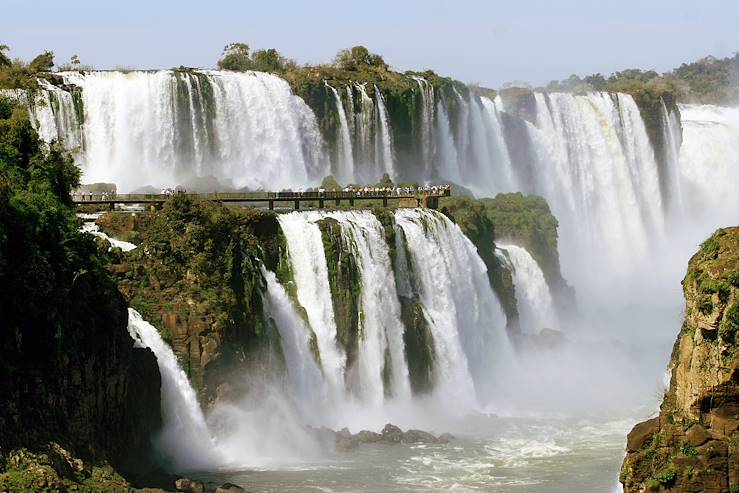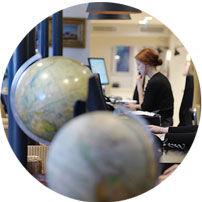 This iconic triptych of Brazilian destinations takes you through three must-see stages, punctuated by tailor-made experiences. The aim is to experience Brazil to the full. To begin with, in the bay of
Rio
but beyond the legendary beaches of Copacabana and Ipanema, there is real neighbourhood life to explore
by bike
, accompanied by a guide who speaks your language, and theirs. Next, you go to the Rio des artistes in
Santa Teresa
, and then on to experience the Brazilian way of life in the urban 'village' of Urca. Finally, this first stage would not be complete without experiencing the
Rio nightlife
. Rather than getting lost, we suggest that you follow the flow with a night guide who is familiar with the latest places to visit. Stage two:
Iguacu Falls
. Marking
the border with Argentina and Paraguay, this superlative natural site is to Brazil what Versailles is to France. And to enhance the spectacle this can also be discovered by bike. Final section: Salvador de Bahia. Salvador is the capital of the northern state of Bahia, of candomble (a religious tradition) and the martial art-meets-dance of capoeira. Here again, a private visit, accompanied by a local , allows you to go straight to its heart: the market of Sao Joaquim, the church of Bonfim and the fishing district of Pedra Furada. Having experienced these three aspects of Brazilian culture, you will have sampled a decent part of the country.




Your trip to Brazil
Brazil is vast (35 times the size of the UK!). The best way to get from Rio to Iguaçu and from there to Salvador is by plane. In Brazil it's part of everyday life, as the train is in Europe. Once in the area, transfers are provided: cars with a driver. Another important element is that your hotels are ideally suited to their locale. In Rio there's an air of light modernity; a playful aesthetic that instantly gives you the feeling of being where you need to be, in the bohemian Santa Teresa district. It is the national park and the waterfalls that define Foz do Iguacu, and your hotel allows you easy access to this remarkable natural spectacle. Villa Bahia in Salvador will offer you the pleasure of attentive service, fully in keeping with the enchanting atmosphere of the neighbourhood. At each stage you will be delighted with the tours and activities we have included in your itinerary. Private, and accompanied by guides, they are designed to grant you unparalleled insight into this fascinating country. Finally, our local Concierge will quickly provide concrete answers to any questions that may arise: small setbacks, sudden desires, surprises: a first-class ally for going the even further mile.


Route
Everything is 100% tailored to you
Transfer and accommodation for three nights high up in the district of Santa Teresa. You'll be close to the trendy places of Lapa and Botafogo, ten minutes from Corcovado and a mere 15 minutes from Copacabana and Ipanema. It goes without saying that you'll have an immediate encounter with Rio life. Avenida Vieira Souto borders the mythical beach of Ipanema, where there is a continuous succession of Rio scenes to take in. On the ocean hugging boardwalk, everyone has their own way of parading: a family huddle, or striding out side by side, or a skateboard squadron. Before giving in to the beach attractions, we suggest you follow the flow and blend in with your surroundings.

Already included in the itinerary: a guide to accompany you on a bike trip.
Included in the itinerary - A private guided tour of Santa Teresa's art scene and the art of living in Urca. The Santa Teresa district is full of surprises. Among them, surprising views and workshops of artists who open their doors to you. In this part of Rio, time seems to have stopped in the middle of the 20th century. Then head for Urca, one of Rio's oldest districts. This little gem, sandwiched between Copacabana and Botafogo Bay, is an intimate and peaceful district. Many of the Cariocas (Rio dwellers) who inhabit the area have lived there for a very long time. Passing through its flowery alleyways and up to the slopes of Sugarloaf Mountain, take time to take in this village within the city, sometimes accompanied by cheeky young urchins.
In the evenings, Rio celebrates with samba and dance music in the trendy waterfront bars of Leblon; rock, electro or hip-hop bars in Botafogo's trendy alternative neighbourhood and Lapa's iconic samba clubs. Earlier in the day you may have strolled through the markets; enjoyed a visit to the MAC (Museu de Arte Contemporanea); bought a bikini at Bumbum; contemplated contemporary art trends at the Anita Schwartz gallery, followed a Fluminense (the local club) football match in a bar; admired the Maracana Stadium and Sao Sebastiao Cathedral, Rio's twin temples; indulged in churrasco (grilled meat) and feijoada (black bean and eat stew). You will have experienced the delicious rhythms of one of the most enchanting cities in the world.

Already included in the itinerary: 'Rio by night', a discovery of the latest places to celebrate, accompanied by a local.
Transfer to the airport and flight to Iguacu Falls. Transfer and two nights' accommodation near the entrance to the Falls National Park on the border of three countries: Brazil, Argentina and Paraguay, one of the planet's natural wonders. 257 cataracts spread over one-and-three-quarter-miles, partly in Brazil and partly in Argentina. On either side of the falls, wooden or iron walkways safely lead you to the heart of these curtains of water and clouds of spray. Your hotel has ring-side seats.

Already included in the itinerary: the next day discover this deafening spectacle, this time by bike. It's an original way to explore, offering spectacular views of the waterfalls and jungle beyond.
DAY 6
Iguacu Falls - Salvador de Bahia
Transfer to the airport and flight to Salvador. Transfer and three-nights' accommodation in the Pelourinho. Villa Bahia was created from two colonial period houses turned into a hotel of discreet sophistication. The rooms are a reminder of the dispersion of Portuguese culture around the world. While each remains fully Brazilian. The hotel's comfort is also thanks to the effects of an admirable sustainability ethos. In the restaurant, the chef brilliantly practices a cuisine that brings together two sides of the Atlantic, France and Brazil. Two cool patios allow you to relax while sipping a coffee or a caipirinha. You can fully unwind in the pool, a luxury in this district. On the terrace you can enjoy a drink or snack, but there is also a delightful panorama of the rooftops and bell towers of the old town. An imaginative approach and attentive service are the watchwords in this hotel...
DAYS 7 & 8
Salvador de Bahia
Sao Salvador da Bahia de Todos os Santos, founded in 1549, was the first capital of what was to become Brazil. The historic Pelourinho districy with its colourful houses is in the upper parts of the city. In the Lower Town of Cidade Baixa, you can admire the Transfiguration Cathedral, the official buildings of the colonial period, the sunsets and the small bars of the old quarter of Ribeira. African at heart, multicultural Salvador is best discovered though exploring the different districts. Those of the Itapagipe Peninsula in particular. Bonfim, Ribeira, Montserrat and Pedra Furada. Head to the feira Sao Joaquim, El Salvador's biggest market. This is the place to see Bahia inhabitants go about their business: buying local fruits and vegetables, but also tropical flowers. The 'Bahia pilgrimage' continues with Bonfim Church, a perfect example of an amalgam of religious religious beliefs and popular traditions. It is important to make three wishes when tying the famous coloured 'Senhor Do Bonfim' bracelet to one's wrist. Then head for the colonial fort of Monte Serrat, to see the sun setting across the bay while sipping a caipirinha. On the way, a favourite stopping place is the charming fishing district of Pedra Furada.

Already included in the itinerary: a half-day tour of the districts, accompanied by a guide.
DAY 9
Salvador de Bahia - Rio - return flight
Transfer to the airport and flight to Rio, then the return flight.
A la carte
If you have a few extra days... Boipeba


Head for the almost deserted island of Boipeba, so close to Salvador and yet so far. There are no roads and no cars in this unforgettable little paradise, but all the gentleness of life in Bahia to rock you to sleep in a hammock, postcard scenery and a carefully protected great ecological richness. A dense forest, the 'Mata Atlantica', surrounds beaches with coconut trees as far as the eye can see and beautiful coral reefs.
A Rough Idea of Price
Dependent on season, accommodation and activities
The estimated cost for this trip starts from £4,840 to £6,960 per person. All of our holidays are tailor made so prices will vary dependent on a number of factors, such as seasonality, level of accommodation and how far in advance you book. The final cost will vary according to several factors, including the level of service, length of trip and advance booking time. The exact price will be shown on your personalised quote. The average starting price for this trip is £5,565 per person.
Scheduled international and domestic flights
Airline taxes and fuel surcharge
Private airport/hotel transfers (return)
Three-night stay in Rio in a double room, breakfast included
Two-night stay in Foz do Iguacu in a double room, breakfast included
Three-night stay in San Salvador in Villa Bahia in a double room, breakfast included
A visit to Ipanema and Copacabana by bike, with a guide
An 'art and the art of living' tour of the Santa Teresa and Urca districts

Guided night tour of Rio
The private tour of Iguaçu Falls by bicycle with a guide

A private tour of the Itapagipe Peninsula with a guide
Our local Concierge service
A few of the benefits of travelling with us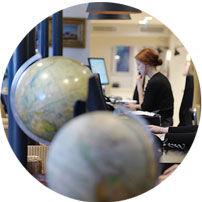 Get in touch
Our experts have the inside track on the destinations they sell and will tailor-make a holiday to your unique requirements.
Contact one of our Brazil specialists