The waves at San Sebastian have been drawing surfers from around the globe to Zurriola Beach for years. Today, you will join their ranks with a private surfing lesson.
After breakfast, you will make your way down to the beach where you will meet your surfing instructor. Following a short safety briefing, you will don wetsuits and hit the waves. A couple of hours later, having caught a few waves - or at least stood up - you will head back to your hotel to dry off in preparation for an evening spent poteo-ir-de-pintxos, literally 'searching out morsels on toothpicks' - an extremely civilised post work ritual in San Sebastian. This is no pint and pork scratchings affair, with an expert local guide you will visit the best pintxoterias in town, from back street haunts to tiny bars with three stools and three hundred wines, searching out the best bar snacks on offer, always accompanied by lashings of Rioja or txakoli (the local, and slightly fizzy, white wine), poured into tumblers from a great height.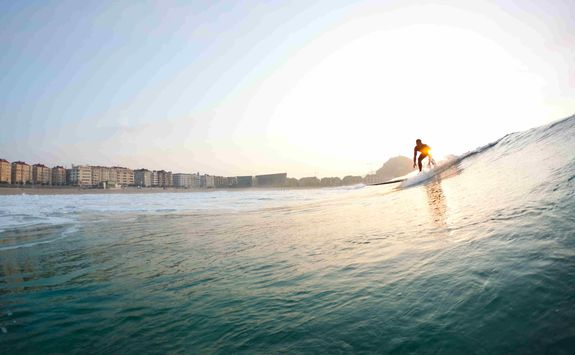 Additional Activities
Walk along the dramatic coastline to see Peine del Viento (The Wind Comb), local artist Eduardo Chillada's most famous work, consisting of rusty steel girders jutting from rocks and constantly dashed by waves.