Jordan and Israel Adventure
Who: Couples, Families and Solo Travellers
From £3,495pp
Jordan and Israel Adventure
This 12-day trip through Jordan and Israel is overflowing with culture and history from visits to ancient archaeological sites, to tours of bustling food markets. In Jordan, admire the awe-inspiring Petra and Wadi Rum, and float on the Dead Sea. In Israel, delve into fascinating Jerusalem, Jaffa and Tel Aviv.
Itinerary at a Glance:
Explore the ancient archaeological sites of The Amman Citadel and the Greco-Roman city of Jerash
Enjoy a fascinating guided tour of Petra
Stay in a luxury tented camp in Wadi Rum
Float on the Dead Sea
Take a tour of Jerusalem's Old City
Taste food from around the world in Tel Aviv's Levinsky Market
Why Book with Original Travel?
Just a few of the extra touches that come as standard on an Original Travel holiday...
See More
All of the holidays we create are completely tailor-made to you
This sample itinerary is intended to give you a flavour of what we can do
Day 1:

International Flight
After being fast-tracked through security at the airport, your adventure through Jordan and Israel begins today with a flight (just over five hours long) from the UK to the capital Amman in Jordan, arriving in the late evening.
Upon arrival, you'll be met at the airport and privately transferred to your hotel in Amman where you will be staying for the next two nights. The journey time is approximately 45 minutes so by the time you arrive, it's time to cosy into bed and get some shut-eye ready for a busy day of exploring tomorrow.
Day 2:

Tour of Amman and Jerash
Today you will be picked up from your hotel by your English-speaking driver for your tour of Amman and Jerash.
The Amman Citadel - which towers above the city from the top of Jabal al-Qala'a - is a good place to begin a tour of the city. Walking around these mighty honey-hued ruins - which date from the Roman, Byzantine and Umayyad Caliphate eras - you'll get a sense of the magnificent structure that once stood here, particularly while visiting the site's most impressive building, known simply as al-Qasr (The Palace). Marvel at the monumental gateway, audience hall and four vaulted chambers while learning about the ancient history of the site.
After you've worked up an appetite, enjoy a delicious Lebanese lunch at a local family-run restaurant before continuing your Jordan and Israel adventure with a one-hour drive to the Greco-Roman city of Jerash for a guided tour of the ruins. One of the best-preserved province cities in the Roman Empire, Jerash can leave you slack-jawed as you take in the imposing ceremonial gates, colonnaded avenues, temples and beautifully preserved amphitheatre.
After you've taken in your fill of ancient architecture, return to your hotel for some well-earned rest and relaxation and a hearty dinner before bed.
Day 3:

Private Transfer to Petra
Continue your Jordan and Israel adventure today with a private transfer south to Petra, a journey that takes approximately four hours by car.
Along the way, you'll pass through a number of the country's most popular sites from the ancient city of Madaba (famed for its beautiful mosaic map) and Mount Nebo (from where Moses is said to have glimpsed the Promised Land) to the remote ruins of Montreal Castle (sometimes known as Shobak Castle).
Once you arrive to Petra, check into your hotel where you will be staying for the next two nights. Enjoy a refreshing swim in the hotel's outdoor pool and perhaps indulge in a relaxing spa treatment - the perfect balm for achy muscles after a long journey.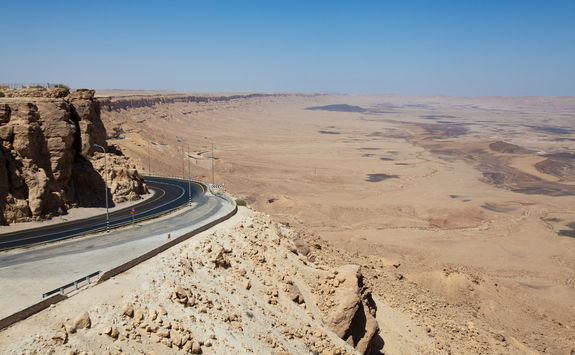 Get up bright and early today for a full-day tour of the world-famous 'Rose Red City' - Petra. Carved from the blush-pink sandstone cliffs in Jordan's desert some 2,000 years ago, this magnificent structure - with its hand-hewn caves, temples and tombs - is a sight not to be missed on your Jordan and Israel adventure.
On a guided tour of the site, you'll learn about the fascinating history of this ancient city, how it was built by Nabateans, taken over by the Romans, lost to the outside world and then 're-discovered' in 1812 by the Swiss explorer Johann Ludwig Burkhart. Nowadays, Petra is one of the world's most remarkable sites and while enjoying a tour with a local Bedouin guide, you'll see why.
Fill up on some lunch at the excellent Basin restaurant within Petra and then continue exploring the site - either at your own pace, or with your guide.
Pleasantly exhausted at the end of the day, return to your hotel for a delicious evening meal and early night ready for more exploring tomorrow.
Day 5:

Transfer to Wadi Rum
Early this morning you'll have the chance to explore more of Petra before the crowds arrive, and then your Jordan and Israel adventure continues with a private transfer (approximately one-and-a-half hours) to another awe-inspiring location - the dreamy desertscapes of Wadi Rum where you will be spending the night in a luxury tented camp.
After arriving in this magnificent desert setting and enjoying lunch in your tented accommodation, explore the awe-inspiring sandy surroundings on a thrilling driving safari with a local Bedouin guide. Marvel at the iconic seven pillars - a row of mountains that was the inspiration for the title of T E Lawrence's weighty book 'The Seven Pillars of Wisdom' - and get a taste of this vast and varied landscape as you speed through it in an open-top 4x4 or on horseback for a truly immersive experience.
As the sun sinks over the horizon, settle into the camp and watch as thousands of stars appear in the sky - a truly unforgettable sight.
Continue your Jordan and Israel adventure today by ticking off another one of Jordan's iconic sights on a trip to the Dead Sea, a journey that takes approximately four hours by car.

You'll be staying here for just one night but this is plenty of time to soak up the cinematic surroundings of the Judean Desert and enjoy the surreal experience of floating on the Dead Sea's saline surface. Then enjoy pampering spa treatments - many using the nutrient rich mud from the sea - at your luxurious hotel.
Begin the next portion of your Jordan and Israel adventure today by crossing into Israel at the King Hussein Bridge/Allenby Bridge that spans the River Jordan.
After passing through immigration, you will meet your new driver and be transferred to Jerusalem, a journey that takes approximately one hour, where you will be staying for the next three nights. Depending on what time you arrive in the city, you might want a first short wander around the old city to whet the appetite for tomorrow's tour.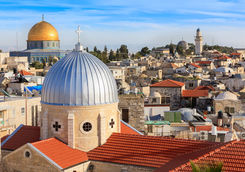 Day 8:

Old City Jerusalem Tour
Immerse yourself in history today as you enjoy a full-day guided tour of the Old City of Jerusalem, a place of intense sanctity to Jews, Christians and Muslims.
An ancient city where holy sites beckon at every turn, Jerusalem has a tangible magnetism that is sure to enchant you. Accompanied by an expert guide, you will learn about the city's fascinating history and gain an insight into what Jerusalem means to the three monotheistic religions.
Among other sites, you will visit the places most holy to the country's key faiths: the Church of the Holy Sepulchre; the Kotel (Western Wall of the Second Temple); and the Dome of the Rock. It's a long day, but one of the most rewarding imaginable for anyone with even a passing interest in the history of the world.
After acquainting yourself with Jerusalem's ancient wonders, spend today experiencing some of the city's more modern attractions - the perfect blend of old and new on your Israel adventure.
Begin the day with a visit to the Holocaust Museum, a moving memorial to the millions of Jews killed during World War II. Take your time wandering through the extensive grounds and admiring the art and sculptures - many created by Holocaust survivors - dotted throughout.
Next, soak up the colour and commotion of Mahane Yehuda Market as you mooch past hundreds of stalls (250 in total) and brush shoulders with locals and tourists alike, all haggling over the finest local produce.
End the day by enjoying a visit to the Israel Museum, one of the world's leading art and archaeology museums and the largest cultural institution in the country.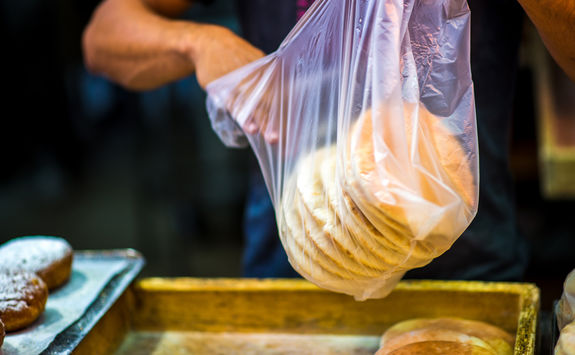 Day 10:

Transfer to Tel Aviv
Today you'll be privately transferred from Jerusalem to Tel Aviv, a journey that takes approximately one hour.
Check into your hotel where you will be staying for the next two nights of your Jordan and Israel adventure and perhaps use the afternoon to explore the city or to simply relax and settle into the hotel.
Day 11:

Guided Tour of Tel Aviv and Jaffa
Your Israel adventure continues today with a guided tour of Tel Aviv and Jaffa. Offering the perfect blend of old and new, ancient Jaffa gives you a taste of the area's history while modern Tel Aviv is a mere century old and buzzing with youthful exuberance.
After meeting your guide at the hotel, you'll have = the chance to explore Jaffa - one of the oldest ports in the world, and somewhere bursting with history from Biblical, ancient Egyptian, Roman, Napoleonic eras and more. While wandering through Neve Tzedek, Tel Aviv's prettiest and oldest neighbourhood, you will then hear the story of the city's beginnings - how the first modern Hebrew city was moulded out of the barren sand dunes outside the walls of Jaffa in an out-pouring of ideological vision and determination.

Next, it's onto central Tel Aviv where you will be immersed in the sights, smells and tastes of Levinsky Market - a Persian inspired street market that is packed with delis, stalls and cafes. On a two-hour tour, your expert culinary guide will show you little known, hidden away gems and you'll get the chance to taste fabulous food from around the world.

Continuing into more central Tel Aviv, you will visit Rothschild Boulevard and pass by Independence Hall where David Ben Gurion famously declared the independence of the modern State of Israel. Here, the architecture really steals the show and the elegant white Bahaus buildings are internationally significant.
Come evening, our Concierge can recommend and book a table at one of the city's many superb restaurants.
Today is the final day of your Israel adventure. After enjoying breakfast at the hotel, you'll be privately transferred to the airport to catch a flight home.
The journey takes approximately five-and-a-half hours so you'll have plenty of time to look back through all your photos and enjoy some shut-eye before you land.
All of the holidays we create are completely tailor-made to you
This sample itinerary is intended to give you a flavour of what we can do
A Rough Idea of Price
While all of our holidays are completely tailor-made and prices will vary based on things like time of year and level of accommodation, we want to give you as good an idea of how much this itinerary will cost. The below prices are based on two people sharing.
This Itinerary
If you would like to book the itinerary mentioned above, with economy flights, during mid-season and staying in our preferred room category at our preferred hotels.
Bare Necessities
If you would like to pare back the above itinerary by travelling at non-peak times, staying in a standard room and removing some or all of the guided activities.
Bells & Whistles
If you are looking for something extra special, we can discuss with you upgrading your accommodation, flights or activities.
Lucy and Matt are our experts for this itinerary and as seasoned travellers they have the inside track on the most memorable adventures.