Introducing Istanbul: A Big Short City Break
Istanbul is the only city on earth that spans two continents, sprawling along the shores of that most strategic of waterways, the Bosphorus. Whether you visit for the antiquity of ancient Constantinople or the happening nightlife scene of Turkey's contemporary capital, a luxury city break to Istanbul should appeal to all.
Itinerary at a Glance:
Marvel at the architectural splendour of the Blue Mosque and Hagia Sophia
Imagine what life would have been like for the Sultan and his concubines in the Topkapi Palace
Haggle for a bargain at the Grand Bazaar
Relax as you enjoy a cruise along the Bosphorus on a private yacht
Pamper yourself during a visit to a traditional hammam steam room
Why Book with Original Travel?
Just a few of the extra touches that come as standard on an Original Travel holiday...
See More
All of the holidays we create are completely tailor-made to you
This sample itinerary is intended to give you a flavour of what we can do
Day 1: Destination Istanbul
Depart this morning for historic Istanbul, a captivating city that straddles Europe and Asia. There are direct flights (of around four hours' duration) from several UK cities, and you will most likely arrive in Istanbul in the evening, when where you'll be met and transferred to your city centre hotel.
If it's not too late, you may want to paint the town red, and if so, our detailed Destination Dossier on the city will be a handy guide to our recommended hot spot nightspots.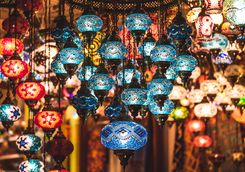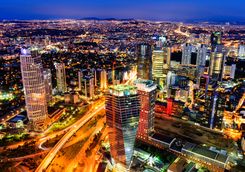 Day 2: Investigate Istanbul
This morning a private car will whisk you to the opulent Topkapi Palace. This sprawling waterfront complex was the brainchild of Fatih Sultan Mehmet, often referred to as Mehmet the Conqueror.
Work commenced in 1453, and when finished, the Sultan made the palace his home until his death in 1481. Subsequently it remained the official residence of the Ottoman Sultans until the 19th century. A highlight of your tour will be the harem; comprising over 400 rooms, it housed the Sultan's wives and concubines.
Afterwards, tour the labyrinthine Grand Bazaar, whose many stalls sell everything from antique carpets to jewellery. End the day with a two-hour cruise on a private luxury yacht along the shimmering Bosphorus, passing the amazing Ortokoy Mosque, The Fortress of Europe, and possibly disembarking in the town of Bebek where we can recommend a fine fish restaurant for supper.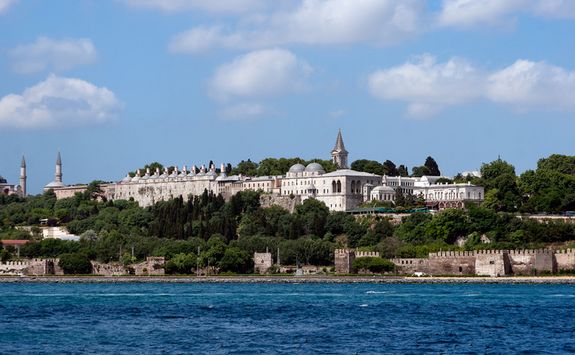 Haggling is the norm at the Grand Bazaar, with the best deals to be struck late in the day. Patience and good humour are essential; build a rapport with the shopkeeper over tea before getting down to business.

Day 3: Delving Into Istanbul's Past
Today you'll explore more of historic Istanbul.
Tour the iconic Blue Mosque, best approached from the Hippodrome to fully appreciate the magnificence of its architecture. Close by is the breathtaking Hagia Sophia. Constructed almost 1500 years ago, it was first a Greek Orthodox basilica and later a mosque. From there, take a stroll to the atmospheric basilica cistern. Descending the steps, you enter a subterranean world of pools and columns which provided the city's water from the 6th century.
Your tour concludes with a visit to the Spice Bazaar where you'll encounter stalls heaped with spice, saffron and dried fruit. Round off your day with a trip to the Ayasofya Hurrem Sultan Hamam Turkish baths, where a wonderfully relaxing hammam steam bath and massage package has been booked for you.
Traditionally, men and women bathe separately, which is the practice at the Hurrem Sultan Hamam.

This morning you'll have one last opportunity to absorb the sights and smells of this addictive city.
If there's time, try to walk across the Galata Bridge, past the fish market (on the west side of the north end of the bridge) and finish at the Galata Tower, which you can climb for excellent views of the cityscape, the Golden Horn and the Marmara Sea. Then head back to the airport in good time to board your afternoon flight back to the UK.
All of the holidays we create are completely tailor-made to you
This sample itinerary is intended to give you a flavour of what we can do
A Rough Idea of Price
While all of our holidays are completely tailor-made and prices will vary based on things like time of year and level of accommodation, we want to give you as good an idea of how much this itinerary will cost.
This Itinerary
If you would like to book the itinerary mentioned above, with economy flights, during mid-season and staying in our preferred room category at our preferred hotels.
Bare Necessities
If you would like to pare back the above itinerary by travelling at non-peak times, staying in a standard room and removing some or all of the guided activities.
Bells & Whistles
If you are looking for something extra special, we can discuss with you upgrading your accommodation, flights or activities.
At Your Service
We rarely boast about our service but we believe it's what sets us apart and makes us truly original, so please forgive this moment of unabashed self-promotion.
Harriet and Kate L are our experts for this itinerary and as seasoned travellers they have the inside track on the most memorable adventures.