A City Break to Amsterdam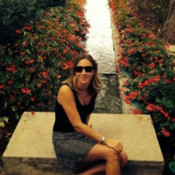 What we came up with
Amsterdam is perhaps most famous for its pursuits of a… herbal nature. However, there is so much more to this city - incredible museums, a foodie scene enjoying something of a renaissance, lovely hotels - and it's just an hour's flight (or now direct train) from London. In short, Amsterdam is perfect for a luxury city break.
— Harriet, Original Travel Expert
Itinerary Highlights
Maximise your long weekend away by taking an early morning flight and, upon arrival, be whisked away to your hotel, the eminently stylish Dylan. Not only does it have an enviable location, but a Michelin-starred restaurant, slick bedrooms and a seductive bar where you can rest weary legs after wandering this exceptionally civilised city. Spend the rest of the day relaxing or head out to explore; we'll make a dinner reservation for you.
The best way to get a feel for Amsterdam is to simply walk the streets, exploring its myriad waterways and iconic narrow houses with their gabled facades. Feel like a real local and hop aboard a bike to ride the 250 miles of cycle paths that the city has. Perhaps the best thing about Amsterdam is that this classical beauty sits in merry conjunction with the city's more, er, modern character. Oh yes, only in Amsterdam will you see beautiful 17th century buildings alongside sculptures of aliens smoking a joint!
Amsterdam is also home to some of Europe's, if not the world's, best museums and galleries, from the Van Gogh Museum to the Anne Frank House and the gloriously restored Rijksmuseum. You could spend a month, let alone a long weekend, with your head buried in history and art.
One particularly memorable way to combine a walk and an art/historical insight into the city is on a privately guided tour of Amsterdam in the footsteps of the city's most famous artist, Rembrandt van Rijn. One of the greatest painters in history, Rembrandt helped to chronicle the 17th century Dutch Golden Age by painting many of the merchants who made their fortunes, and capturing the era in such detail. On the tour, you will visit Rembrandt's house, and explore the parts of the city where he lived and painted 400 years ago, much of which is unchanged today.
And then there's the food. Historically not the primary reason for a trip to Amsterdam but the city's foodie scene has made something of an epic comeback. From sensational cheeses and meats to the veritable delicacy that is poffertjes… that's mini pancakes covered in butter and powdered sugar to you and me.
A rough idea of price
A similar itinerary would cost from £470 per person for a two night break, which includes all flights, hotels and transfers.
A note about prices
The guide prices shown are designed to provide you with a broad indication of how much to budget for your trip. Prices are generally for private arrangements using economy flights based on two people travelling together and sharing a room. There are a number of factors which will influence the price; these include the standard of accommodation, the season, the class of flights, the airline used and the level of private guiding versus shared excursions.
Key Stats
Where

The Netherlands

When

Year Round

Who

Couples & Families

Price PP (Inc Flights)

£470
Start creating your tailored trip today
Our thoughtful experts are ready with ideas, inspiration and advice for your next journey.
Working with you we'll craft an unforgettable trip and tailored itinerary.
We're here to help with everything while you're away from the smallest to the biggest request.
Harriet and Kate L are our The Netherlands experts and as seasoned travellers they have the inside track on the most memorable adventures.
Call us on +44 (0) 20 7978 7333