Located along the eastern coast of Oman, the scenic city of Muscat is wedged idyllically between the beautiful blue water of the Oman Gulf and the rocky Oman Mountains. Against this dreamy backdrop, there are a wide variety of family-friendly activities. From educational museums and mighty forts to flower-filled parks and an opera house, there is something here for children of all ages (and parents too).
Orchestrating a family holiday requires a huge amount of planning that most parents don't have the time (or energy) for. Rest easy knowing that every last detail of your luxury family holiday to Muscat will be handled by our team of experts. From crafting an itinerary that satisfies the whole family, to arming you with our fun and educational Sharky & George activity packs to entertain the kiddos, you parents can sit back and enjoy your trip to this serene waterside metropolis.
Kick off your family adventure in Muscat around the city's bustling harbour. Visit the quirky Al Alam Palace and admire its contrasting colours and unusual architecture. Next, head to the imposing Al Jalali fort and learn about its rich historical past. On a guided tour, listen to plenty of gruesome and exciting stories that will thrill the little ones and experience this ancient structure come alive as you explore it.
Next stop is the Mutrah Souq, one of the best markets in the city. Browse the eclectic variety of shops selling everything from Indian artefacts and spices to hats and clothes and try your hand at bargaining for the perfect souvenirs to take home. Soak up the vibrant colours and fragrant smells of this wonderfully hectic environment and just make sure not to lose the children in the mind-boggling maze of streets.
Where to go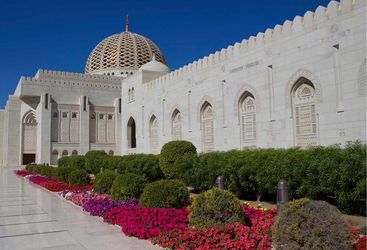 Muscat
The Omani capital is home to some of the most luxurious hotels in the Middle East.
Oman
A wonderful destination combining beautiful beachfront properties and dramatic mountain and desert landscapes to explore.
Family Fun with Original Travel
Planning a successful family holiday takes a similar amount of organisation and fortitude as a small scale military operation. But fear not, our team of specialists (many of whom are parents themselves) are here to take the stress out of the planning process so those toddler tantrums and teenage meltdowns are kept to a minimum.
From our carefully curated Sharky & George fun packs, which keep children entertained on those long journeys, to knowing the most family-friendly hotels and holding client focus groups, we pride ourselves on making sure that you have the best family holiday imaginable because there's no more important time together.
Itineraries
Best for: Families and Groups
Luxury Family Oman
Oman will ignite your children's adventurous spirit during this brilliant combination of off-road drives along wadi gullies and rough mountain...
11 Days
From £4,610pp
Start creating your tailored trip today
Our thoughtful experts are ready with ideas, inspiration and advice for your next journey.
Working with you we'll craft an unforgettable trip and tailored itinerary.
We're here to help with everything while you're away from the smallest to the biggest request.
Lucy and Charlotte C are our 'Family Muscat' experts and as seasoned travellers they have the inside track on the most memorable adventures.