There's a lot to love about Easter family holidays to Europe: the weather is really starting to warm up, there are festivals galore if you want to scale up your usual celebrations, and many destinations are quieter than they are in the summer months.
For a holiday that will appeal to the whole family (even if you've got moody teens in tow), opt for a beachy break. Destinations like Spain's Canary Islands, the Algarve in Portugal, and sunny Cyprus are hard to beat at this time of year with fewer crowds and temperatures in the 20s - perfect for exploring cute coastal towns and balancing adventurous activities (surfing, hiking and cycling) with a spot of sunbathing.
For a more festive Easter holiday, head to the Spanish city of Seville where you can experience one of the county's biggest celebrations - Santa Semana (Easter Holy week). Warning: the city is crammed at this time of year so it's best avoided if you're after a quiet family holiday. Other options include Sicily, where you can enjoy processions and feasts in every town and village, and Prague with its impressive Easter markets.
Wherever you end up on your Europe Easter family holidays, we'll arm you with a tailor-made itinerary filled with fun activities, pair you up with expert guides, and put you in touch with our clued-up Concierges who will be on hand to make sure your trip runs smoothly.
Itinerary Ideas
Best for: Families
Family Cyprus
With an average of 326-plus days of sunshine a year, Cyprus is a destination where wet weather 'Plan B's' shouldn't concern parents. That the...
8 Days
From £1,410pp
Best for: Couples and Families
Seville City Break
Spend three days getting under the skin of one of Spain's most beautiful cities on this luxury Big Short Break. Itinerary at a Glance: Hunt...
3 Days
From £975pp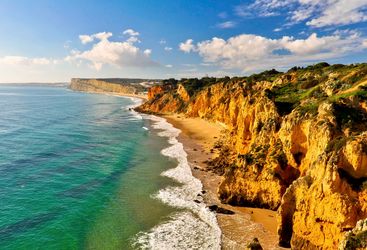 7 Days
From £1,920pp
Family Fun with Original Travel
Planning a successful family holiday takes a similar amount of organisation and fortitude as a small scale military operation. But fear not, our team of specialists (many of whom are parents themselves) are here to take the stress out of the planning process so those toddler tantrums and teenage meltdowns are kept to a minimum.
From our carefully curated Sharky & George fun packs, which keep children entertained on those long journeys, to knowing the most family-friendly hotels and holding client focus groups, we pride ourselves on making sure that you have the best family holiday imaginable because there's no more important time together.