In the age of Instagram and smartphones, everyone's a photographer. And as the saying goes, 'a picture is worth a thousand words'; so really, what better way is there of capturing a memory or finding travel inspiration than through images? There's no shortage of beautiful spots on planet Earth, so narrowing down a list of the most photogenic places in the world is no mean feat. So, whether you wouldn't dream of travelling without your DSLR, or you're happy snapping shots on your iPhone, these picture-perfect destinations will make the ideal addition to your camera roll. Read on for our favourite photogenic locations, no filters needed...
Salar de Uyuni, Bolivia
Stretching across more than 4,050 square miles of southwest Bolivia's Altiplano, Salar de Uyuni is the world's largest salt flat, formed from prehistoric lakes that evaporated many moons ago. Today, the landscape looks like a quilted patchwork of polygonal salt patterns, extending towards a seemingly endless horizon. The sheer size and reflective surface of the salt flats creates a sense of perspective and depth of field that are an absolute dream for photographers. Visitors can play around with props and get creative with their composition (as below) for stellar shots; keep your camera low to the ground and close to your prop for this effect.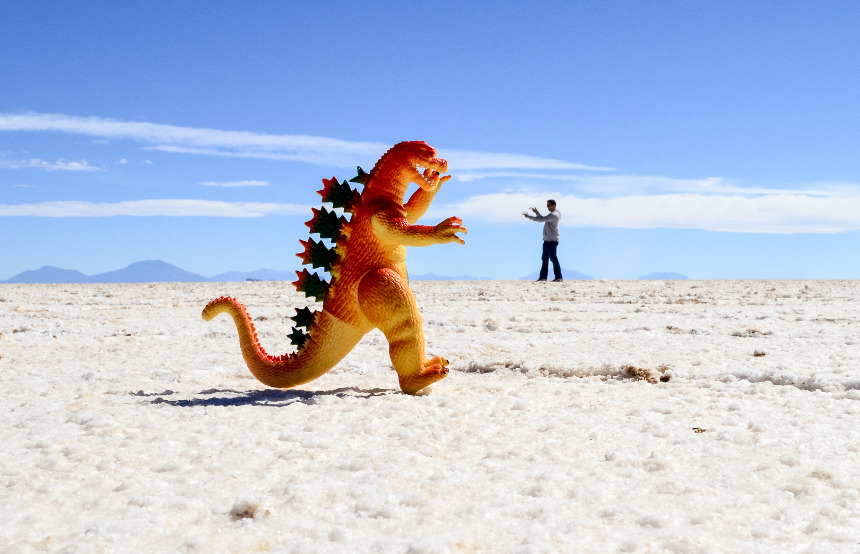 Cinque Terre, Italy
Italy may be one of the most photogenic locations of them all. And nowhere is more so than the Cinque Terre. In fact, it's practically impossible to take a bad photo of this patch of coastline with its pastel-coloured houses that cling to cliffsides and quaint harbours filled with fishing boats. Situated along the Italian Riviera in Liguria (at the top of Italy's boot), the region consists of several centuries-old seaside villages, each one as charming as the last. Trek along the Sentiero Azzurro trail which links the villages, and you'll quickly see why this is one of the most photogenic places in the world. The seafood specialities and pesto-drenched pasta dishes are also worthy photographic subjects (Liguria is where the famous sauce originated).
Sequoia National Park, California
Another place perfect for playing with perspective is Sequoia National Park in California. Home to some of the planet's largest and most extraordinary trees, its giant sequoias (the park's namesake tree species) hold the record for being the biggest trees in terms of volume, with their cinnamon-hued trunks soaring skyward up to around 8,200ft. The General Sherman Tree is the biggest of the bunch, winning world's largest tree (based on volume), while the Parker Group's closely clustered canopies offer a great photo op. You'll want a wide-angled lens for this one.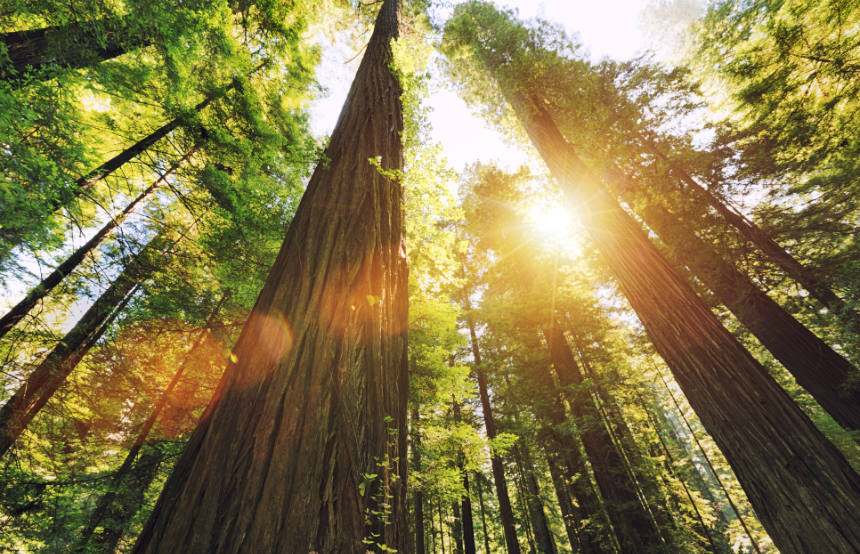 Milford Sound, New Zealand
Once described by Rudyard Kipling as the Eighth Wonder of the World, Milford Sound's tranquil, natural beauty earns it a place on our list of the most photogenic places in the world and unmissable landscape in New Zealand. The stunning fjord sits nestled in the southwest corner of New Zealand's South Island, in the Fiordland National Park, at the heart of a UNESCO World Heritage site. Here you'll find a combination of towering peaks, mirror-like lakes, forest-clad cliffs and tumbling waterfalls. Experience the awe-inspiring scenery during a boat tour, kayak trip or while hiking, making sure your camera is on hand at all times.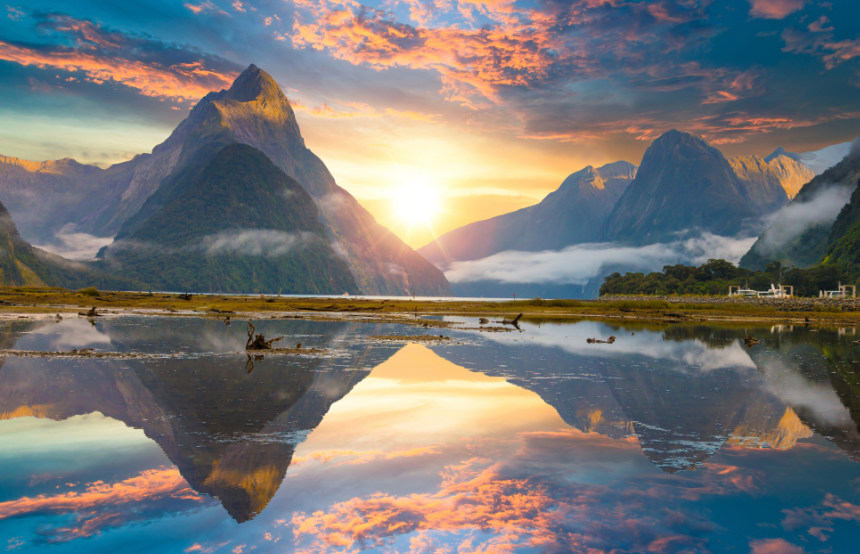 Namib Desert, Namibia
On the subject of dramatic scenery, the Namib Desert is another of our favourite photogenic locations that really packs a punch when it comes to natural features. Renowned for being the world's oldest desert and home to one of tallest sand dunes in the world, Dune 7 (a staggering 1256ft high), its giant ochre dunes seem to stretch endlessly along Namibia's Skeleton Coast. Their deep red-hue provides a stark contrast to the azure blue sky, creating a suitably striking backdrop, worthy of any eager photographer.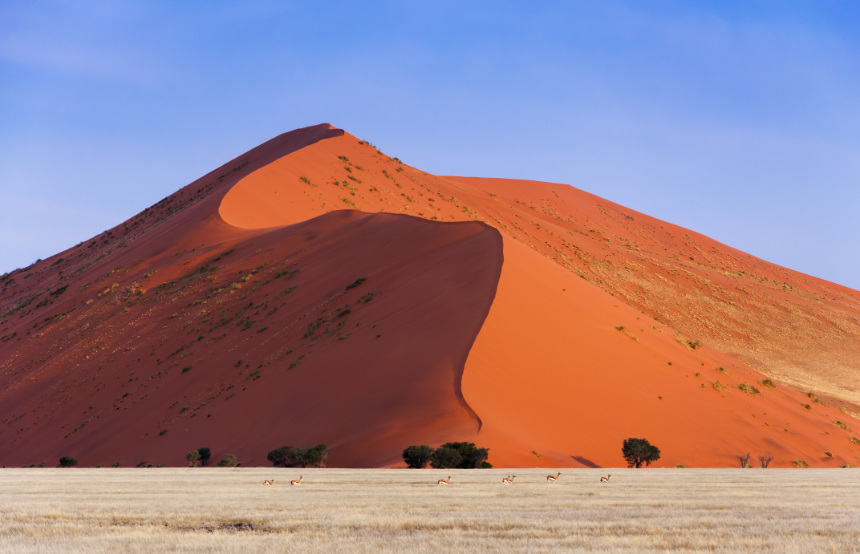 Written by Luisa Watts