From ryokans to capsules and luxury hotels, the Japanese have mastered many places to sleep. Each one has its own style, and offers a great nights' sleep in its own way thanks to the hoteliers who have set about their job with an obsessive taste for perfection, much like with everything else in Japan. Our specialist local advisers have put together an overview of what's on offer.
First there was the futon, a thin, firm mattress filled with cotton which you unrolled onto the floor at bedtime, before lying on your back with your neck supported by a pillow stuffed with beans. Now there are a lot more options than just the simple futon in Japan. The hoteliers had to adapt for their Western clientele, first creating huge establishments aimed at businessmen, traditional hotels with vast lounges and large functional rooms, all in a typically modern Japanese style, often in hospital green or mustard yellow tones. There are still a few examples of this kind of accommodation, offering a certain kitsch style which has become popular again. But the Japanese are the champions of adaptation. They started to build luxury hotels, and they did them better than anyone else. Today, there are a few boutique hotels in Japan, but certainly not many compared to the rest of the world.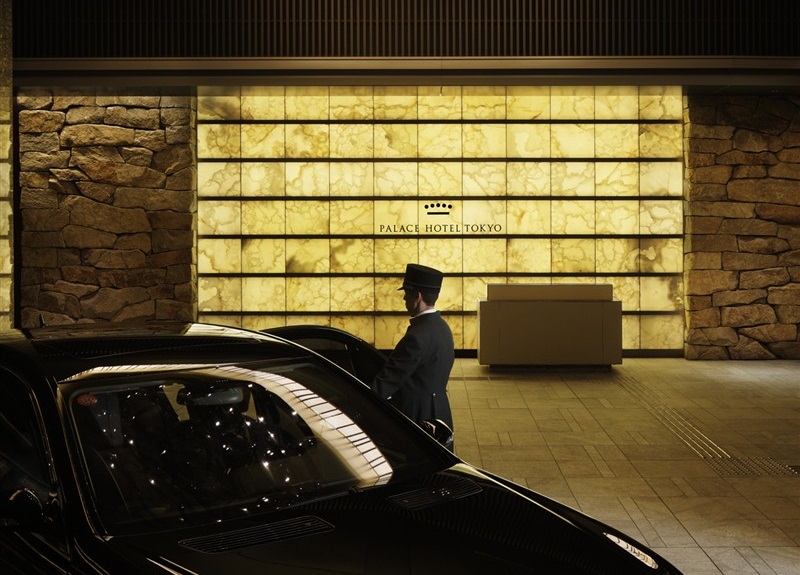 Traditional ryokan inns, the embodiment of Japan in our collective imagination, have also adapted, replacing thin paper partitions with real walls and sometimes offering those with fragile backs the choice between a futon and a real bed . The service and food, on the other hand, remain traditional, much to the guests' delight. For an even more radical change of scenery, the capsule hotel is made up of types of cells, much like boat berths piled on top of one another, allowing office workers who missed the last train to their distant suburbs or tipsy locals to afford themselves a few hours of recovery in somewhat austere surroundings, but with faultless privacy and hygiene. Love hotels are another part of the accommodation iceberg. They represent a haven for young lovers who live with parents in small apartments. In the many areas of Japan with hot springs, onsen hotels are the equivalent of our spa hotels, but with a more traditional element. Or why not immerse yourself in the country's spiritual side and spend the night in a temple? Even in some small towns, where the rooms are very simple, they are always designed with tremendous ingenuity. Headboard, bathroom, walk-in wardrobe : everything is calculated perfectly to the inch to make the occupant feel comfortable in their postage stamp-sized room, and above all everything is scrupulously clean. One last thing to think about when booking a room that could be very important to your night's sleep : smoking or non-smoking? Smoking in the streets is prohibited in Japan, but smoking in hotel rooms is allowed. Another Japanese quirk...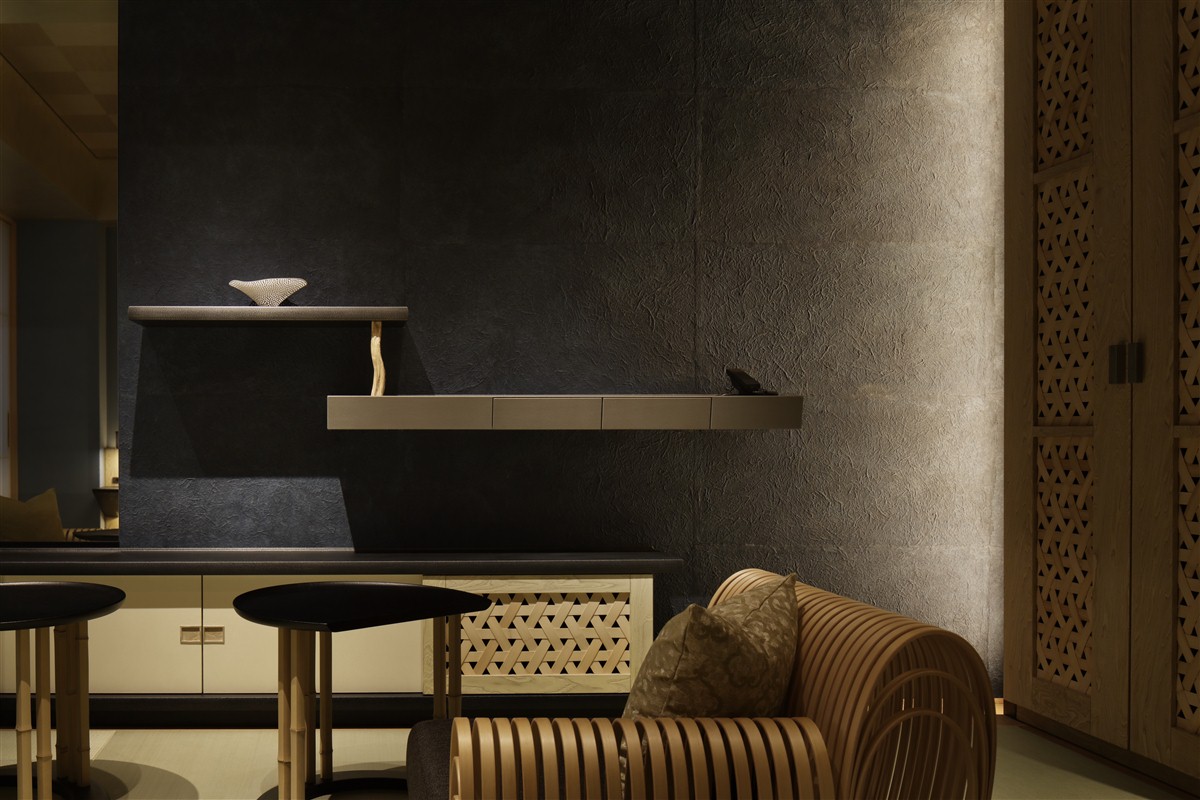 Traditional Luxury
The Imperial Tokyo
Starchitect Frank Lloyd Wright designed the first version of this magnificent hotel, a short walk from the Imperial Palace. It was rebuilt in the 1970s and is typical of luxury Japanese hotels, with its coffered ceilings, panelling and velvet decoration. The restaurant at the Imperial Tokyo is one of the best in the city.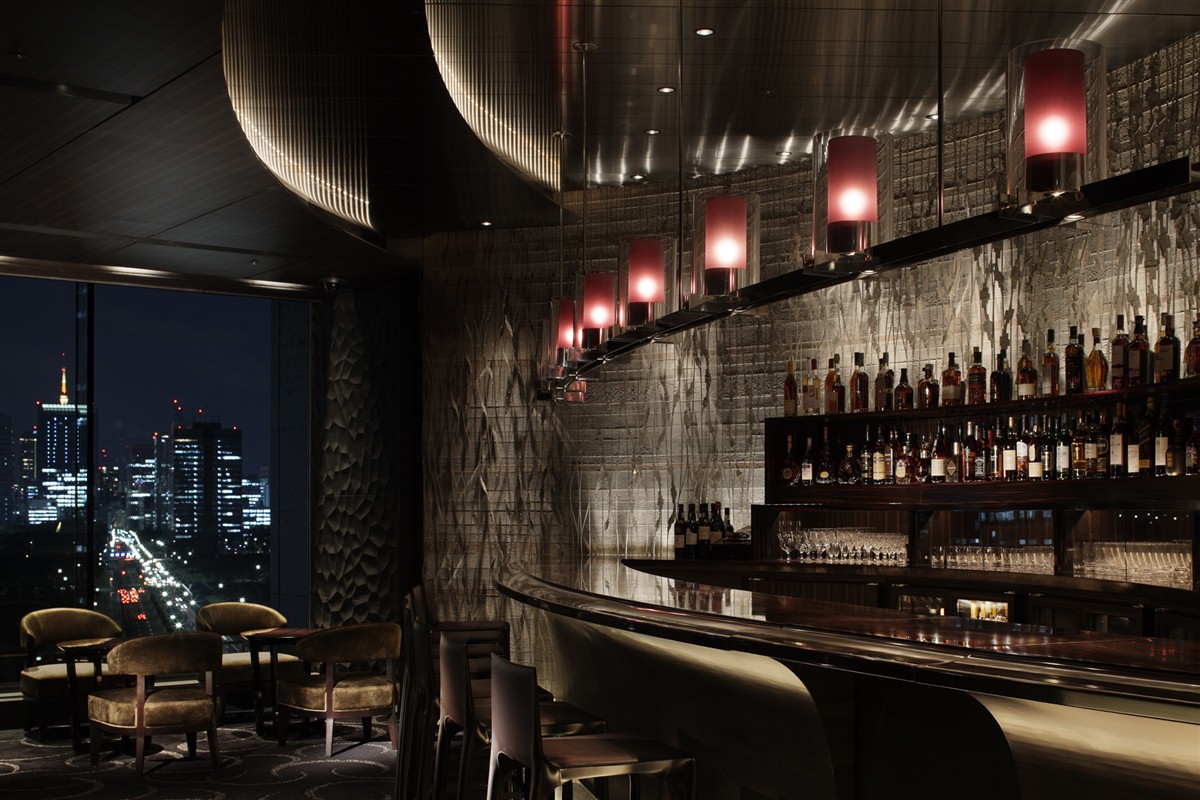 Luxury Hotel
Palace Hotel Tokyo
Completely revamped in 2012, and crowned several times since as the best hotel in Tokyo, this luxury hotel is one of the few to have a large lobby and to offer balconies overlooking the gardens. Its rooms are decorated in shades of beige and mint and its Evian spa offer a serene escape from the bustling city.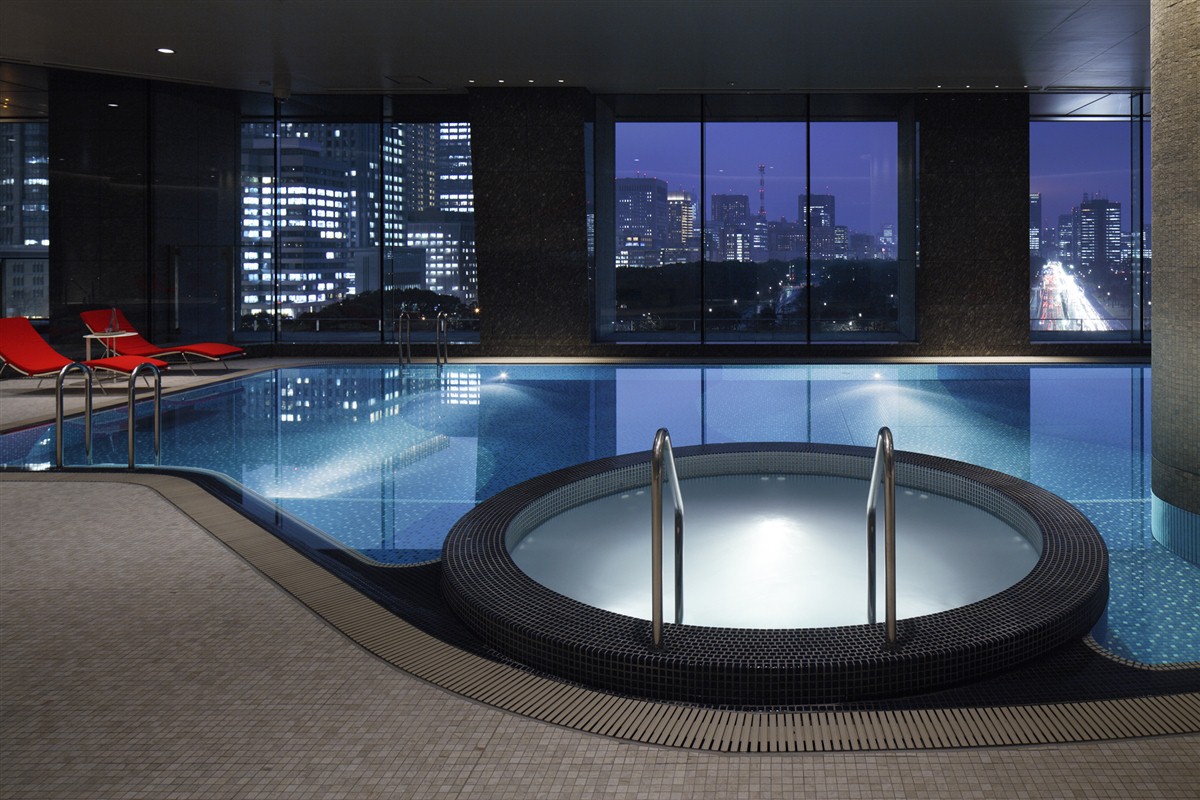 Capsule Hotels
Nine Hours
It would be a shame not to test out this typically Japanese way of recovering with time to kill in Kyoto or Narita Airport. One hour to take a shower, seven to sleep and one to eat : this is the concept behind spending ' nine hours ' in a simple, perfectly clean and soundproofed capsule.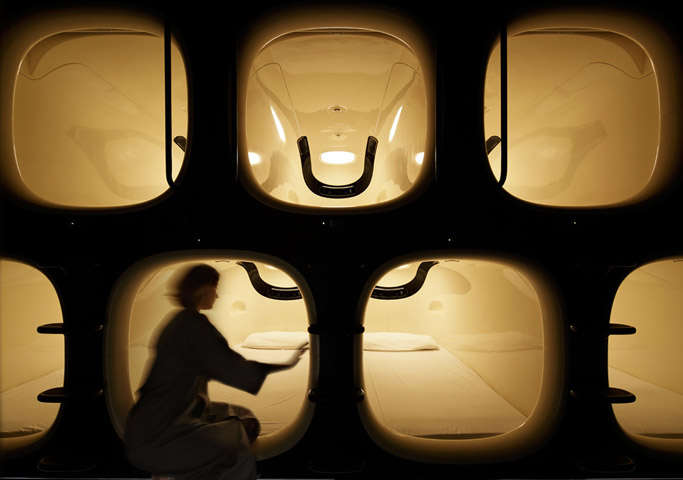 Temple Stays
Sojiin in Koyasan
What better way to end a day exploring the monastic city of Koyasan than to sleep in a temple? This is one of the most comfortable, offering single rooms and kaiseki-style banquet cooking, serving a series of small and intricate dishes. Being able to attend a dawn ceremony and share in the monks' spirituality is an unforgettable experience.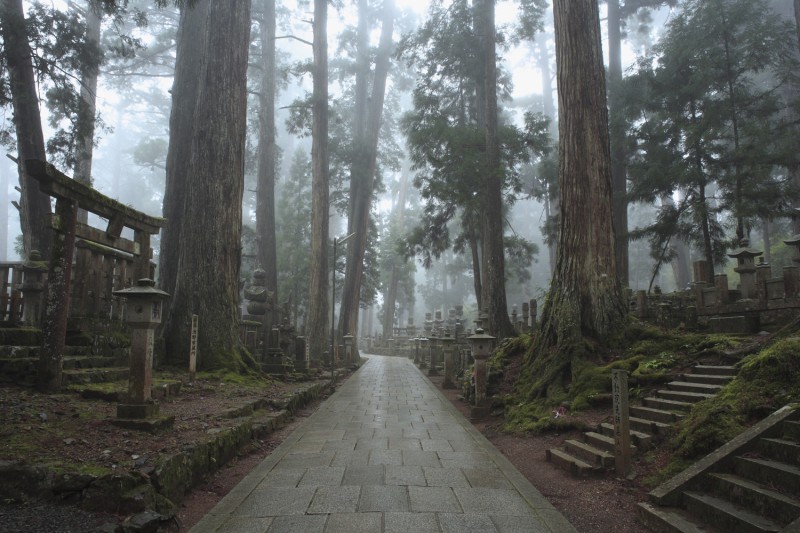 Boutique Hotels
Kanra Hotel in Kyoto
With its small Japanese-style rooms with tatami mats by the beds, cedarwood bathtubs and a menu that offers dishes made from vegetable grown in Kyoto, this delicious hotel welcomes its guests with a perfect balance of elegance and joy, combining contemporary design with soft tones of grey and lime green.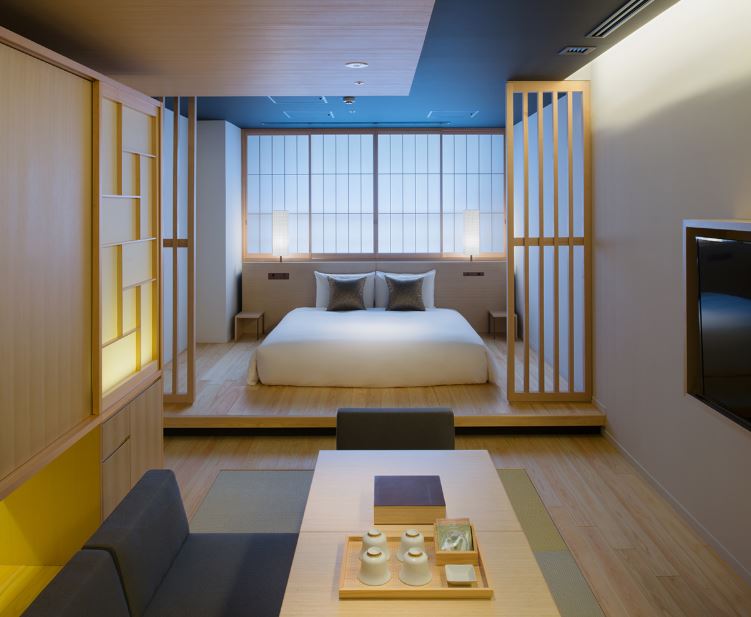 Onsen
Asaba Ryokan in Shuzenji
Part of the Relais & Châteaux hotel group, this ryokan immerses its guests in the legends of Japan. After exploring this painterly landscape, don a yukata gown and enjoy an outdoor bath, or take a seat in the lounge on a Bertoia chair, order a drink and wait for the Noh Japanese theatre show to start on the riverside.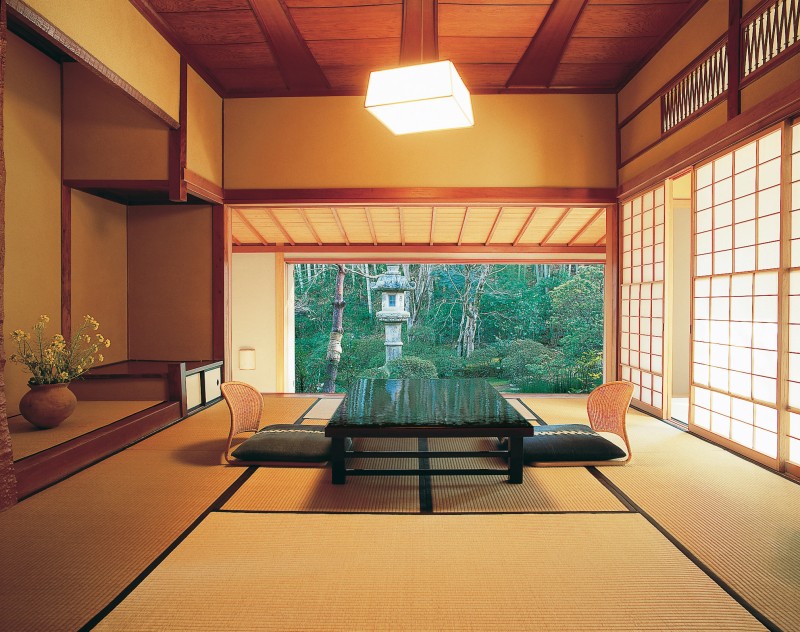 Ryokan
Tawaraya Kyoto
One of the most authentic and famous ryokans in the country, designed according to the aesthetics of ' wabi-sabi ', or the concept of imperfect beauty. Featuring onsen hot spring baths, a private Zen garden, kaiseki cuisine, dedicated geisha and tatami flooring , this ryokan has made no concessions to modernity, but is perfect in every detail.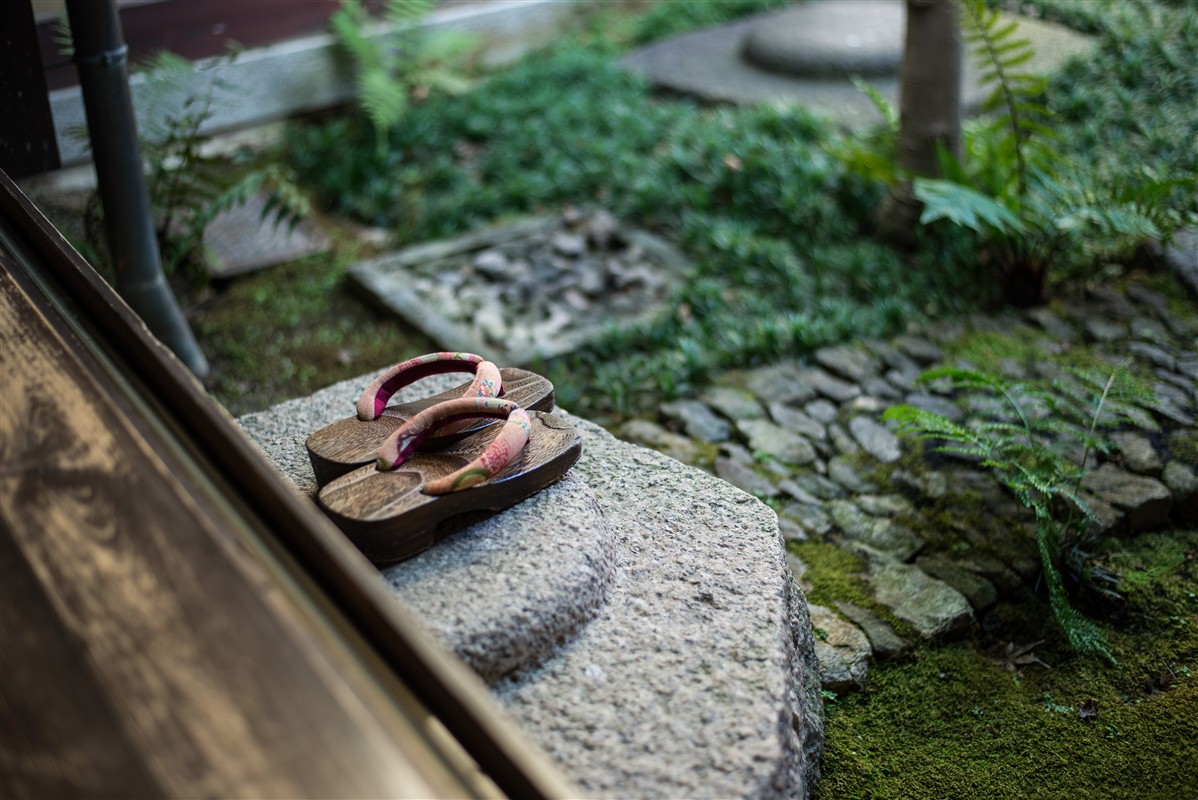 Love Hotels
There are so many different kinds of Love Hotels on offer in Japan, we thought we'd better let you choose your own...