Minimising your environmental and social impact is all part of the package when you book a holiday with us, but there are many ways to travel with a conscience. Here are a few pointers for how and where to holiday responsibly, so you can continue to do exactly what you love – exploring our beautiful planet - in the most meaningful, positive and immersive way possible…
For many of us, a deep love of the world is the driving force behind our desire to travel – a hunger to discover, escape and be free. But with carbon emissions at an all-time high, it's our very love of roaming the planet that is causing it to suffer. 'Travelling responsibly' may seem like the tourist industry's latest buzzword, but for us it's been at the heart of what we do for over a decade. It means off-setting all the carbon emissions of our travellers and staff - both in the air and on land - through reforestation and other environmental projects. It also means the funding of humanitarian projects in developing countries through our Foundation, which has invested nearly £1,400,000 in the support of over 250 projects in 30 countries since its creation in 2009.
Responsible Travel in Asia
How to travel responsibly in Asia : Support green destinations
Where : Bhutan
Bhutan is at the forefront of the green travel revolution - this Himalayan Kingdom is the world's only carbon-negative country that has flipped conventional tourism thinking, opting for an approach that's sustainable, high-value and kind to the land and its people.
As part of this commitment, the country's $200 to $250 daily fee for travellers is a way to keep crowds at bay, and while it may seem steep, it covers almost everything you'll need during your stay – accommodation, food, transport, a guide and entry fees. It also includes a sustainability contribution for local infrastructure.
Visitors are required to join guided tours, and that's where we come in; picture yourself in the thick of this peaceful pocket of Asia, where immense monasteries teeter at the side of cliffs and ancient traditions remain unchanged. Kayak down bubbling rivers surrounded by wildlife or let us arrange a private, pop-up glamping experience for you, where you'll be enveloped in mother nature for a night or two, and leave without a trace.
A glorious destination where happiness is valued well above wealth, Bhutan is a pioneer in eco-travel and a true green paradise to behold.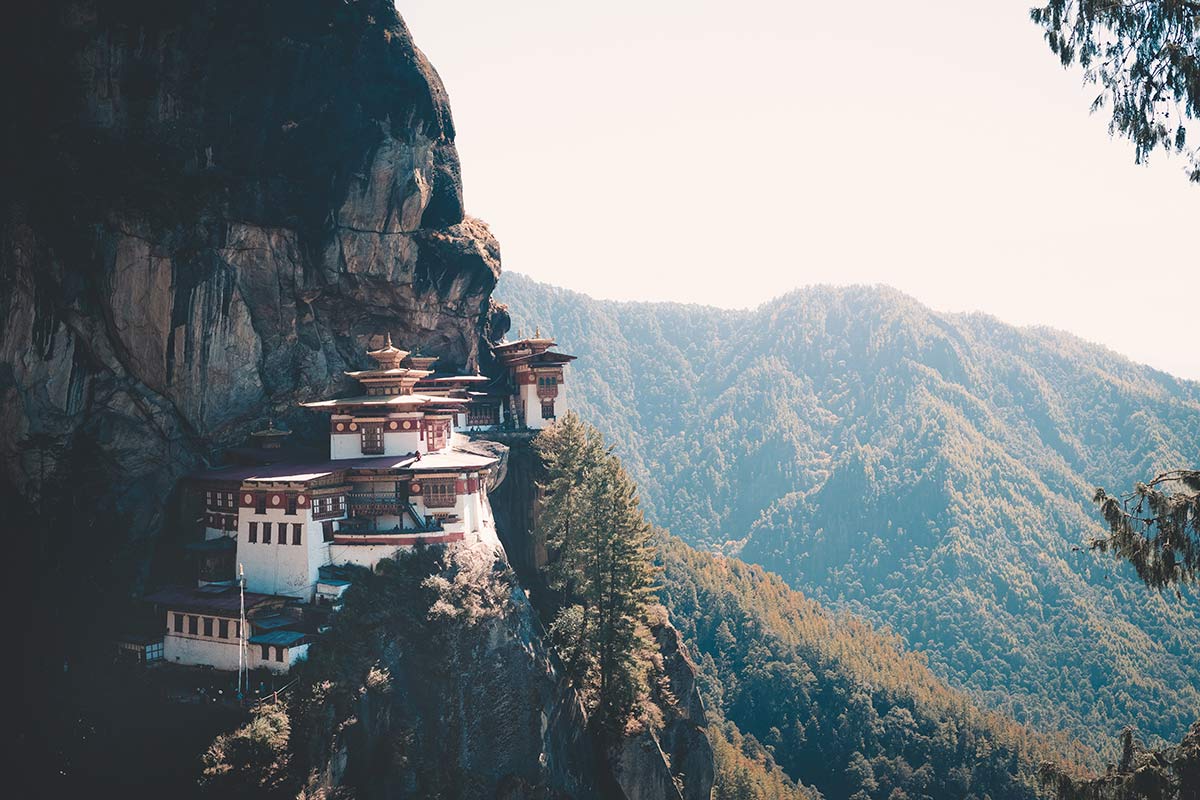 Edwin Tan/Getty Images 
Responsible Travel in Europe
How to travel responsibly in Europe : Choose environmentally friendly activities
Where : Sweden
Trust us, we're all about indulgent, do-nothing days spent glued to a sun lounger, but certain holidays beckon for more, well, gusto, and choosing activities that help you sink deeper into the natural landscape, or further into a country's culture, is all part of the eco-travelling magic.
With its astounding scenery, buzzing, beguiling cities and fascinating cultural history, there are many reasons to envy the Swedes, but it's the country's 'Allmansrätt' ethos – the people's right to roam the land, lakes and rivers – that really gets our pulses racing and our green eyes glowing. This concept encompasses the freedom to forage, an activity that reduces food waste and embraces nature. Tangy juniper berries, smoky mushrooms and myriad herbs all spring from the soil in Sweden, and, with the help of local experts, can be cooked up to produce Michelin-level dishes. For seafood fanatics, there's a banquet to be discovered by boat – join a local fishing crew and catch some of the continent's finest ocean fare, including prawns, lobsters and oysters. Doing your bit for the earth has never been tastier.
A carbon-reducing stay is as simple as embracing the elements; sail Sweden's crystal waters, pitch up a tent under the sparkling sky and hike the soaring hills. Swap internal flights for train travel - a greener and arguably more compelling mode of transport – then press your nose against the glass and breathe in the sights of Copenhagen, Gothenburg, Stockholm and Swedish Lapland.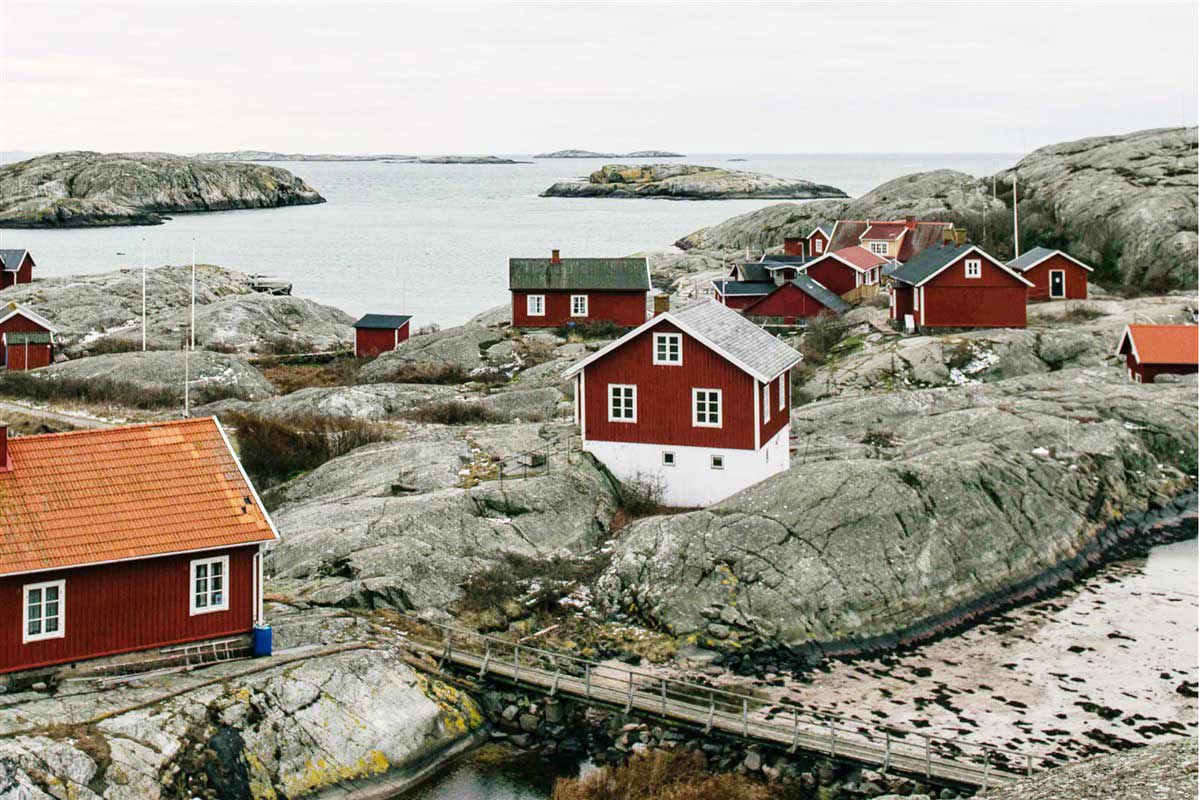 Armand Lagrange 
Responsible Travel in Africa
How to travel responsibly in Africa : Choose eco accommodation
Where : Mobile Camps in South Africa
Environmentally sound accommodation has never been hotter – forget drafty wooden shacks and hippy halfway houses, green places to stay have hit the big time, mixing serious luxury with standout eco credentials. From self-sufficient boutique hotels in glittering cites to futuristic eco lodges on the edges of the earth, opting to lay your head in low impact lodgings is a big way to minimise your travel footprint.
Choosing accommodation that's in tune with the natural environment couldn't feel more apt than when on a safari in South Africa. The window to some of the world's best wildlife viewing, opting for a hotel or camp that gives back to its surroundings just feels right. Solar-powered hotels, plastic bans and horseback safaris are all becoming the norm across the country.
Head to a mobile tented camp during your safari for real proof that sustainable options can lead to amazing experiences. The camps, which put no pressure on the land, follow where the animals lead, so your chances of spotting the Big Five are better than ever. It's camping not as you know it either – expect warm beds, state-of-the-art eco toilets and blissful sundowners amid the awesome forces of nature. Being green has never felt so good.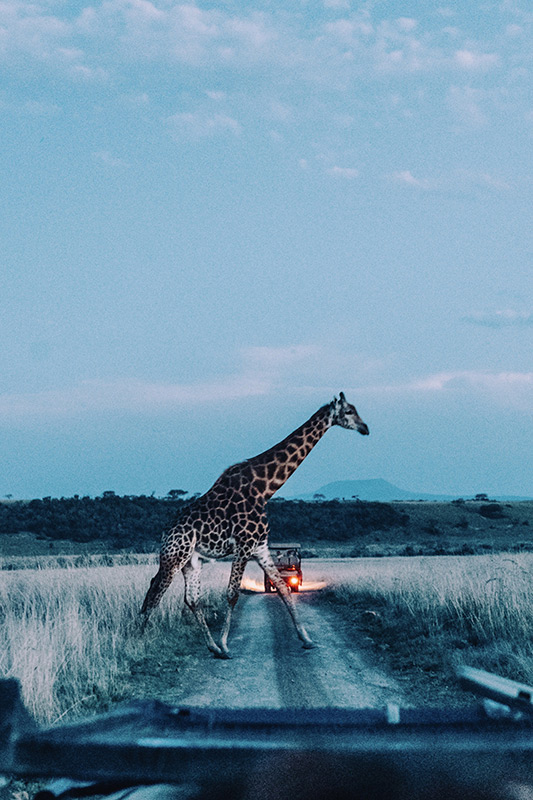 Olivier Romano

Responsible Travel in America
How to travel responsibly in America : Give back to local communities
Where : Volunteering in Peru
At its core, responsible travel is about giving more than taking from a community and combining work and pleasure with a volunteering holiday is a next-level way to contribute positively. While giving up your time for a worthy cause can be a life-changing experience, your motivations don't have to be purely altruistic – you'll likely get as much from a volunteering holiday as you put in. Making friends, learning life skills, working at the centre of a community and seeing another side to a country are all reasons to get packing. Projects of all shapes and sizes exist, from marine conservation and animal protection to teaching opportunities and skilled work, whether it's for a few days or a few months.
The Sol y Luna Association in Peru is an organisation dedicated to the lives of the children of the Sacred Valley, offering community-based education and support for local families. They welcome volunteers for three-month placements to contribute to their work and be a key part of their holistic approach to education. It's an opportunity to roll up your sleeves, throw yourself into an experience and return home knowing it's one of the best things you've ever done.
Cover photo : Peter Maszlen/stock.adobe.com