Itinerary Highlights
A large loop around Lake Michigan travelling through Chicago, Wisconsin and Michigan, Lake Superior and Lake Huron
Surprising cities, sandy beaches, orchards and vineyards
That lovely feeling of being by the sea, the gentle pace and freedom to drive wherever you want as well as some carefully-curated hotels
Chicago Cards, access to our clued-up local Concierge and all our usual additional services
Contact one of our USA specialists + 44 (0) 20 3958 6120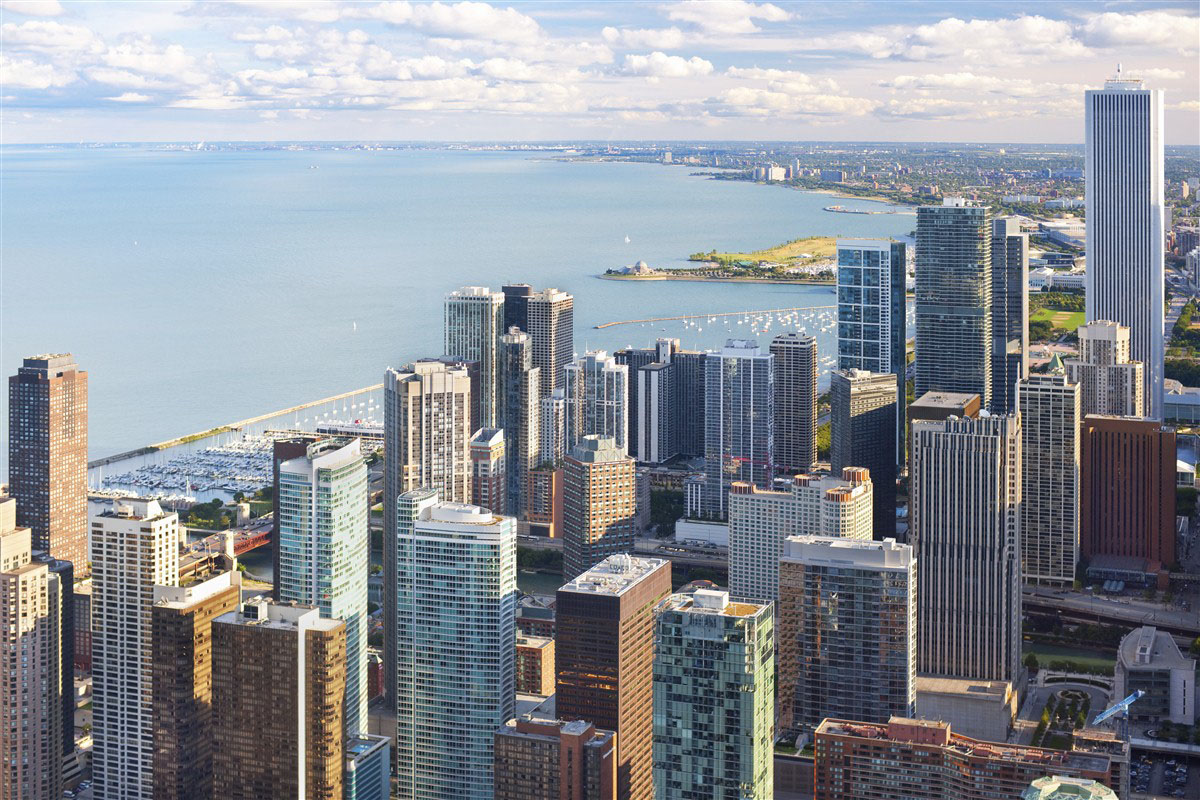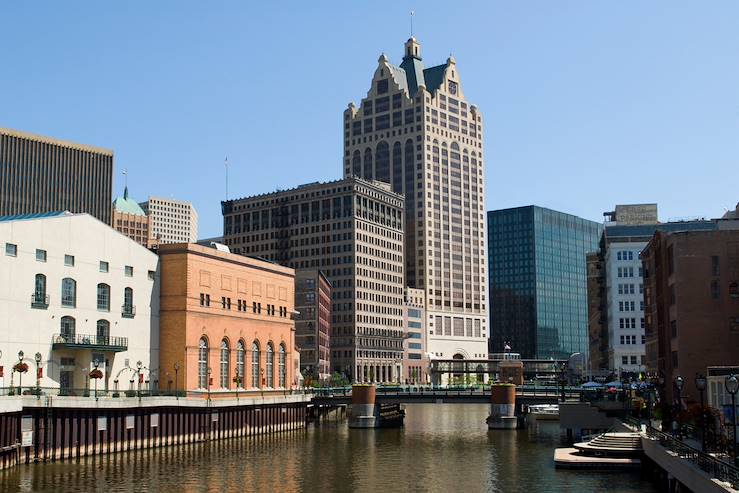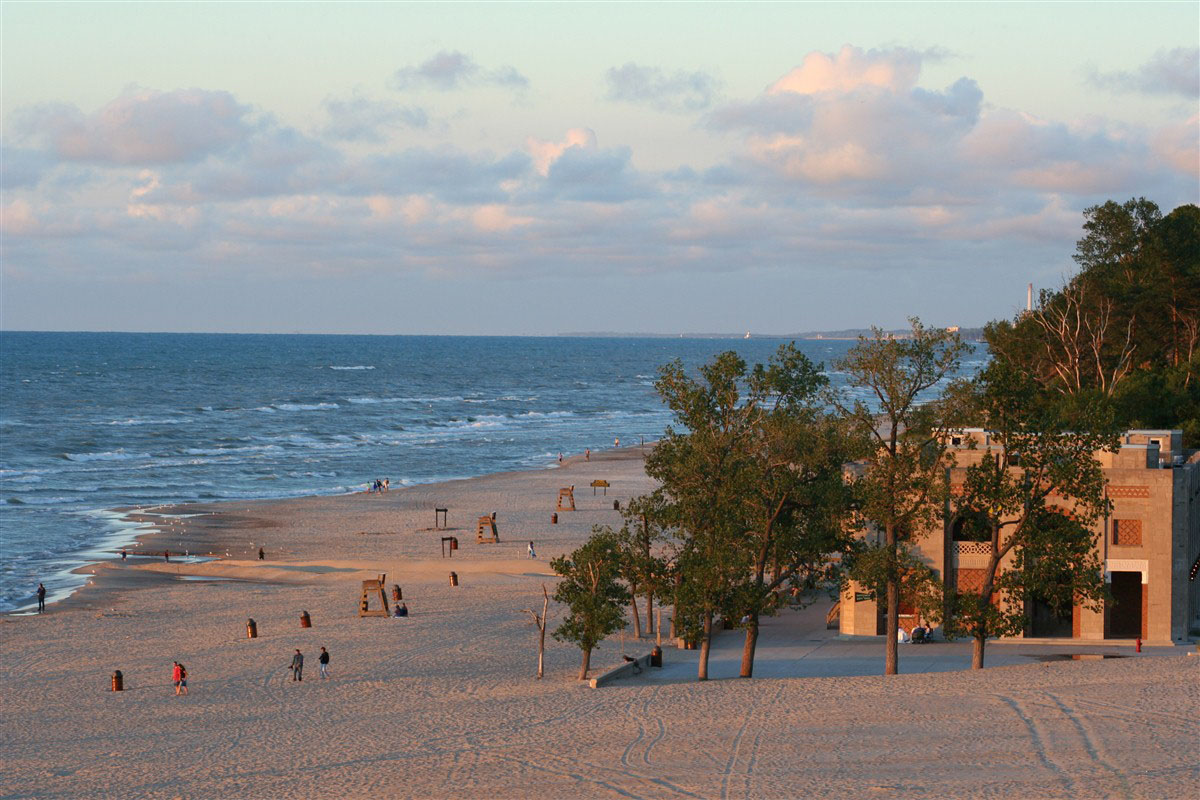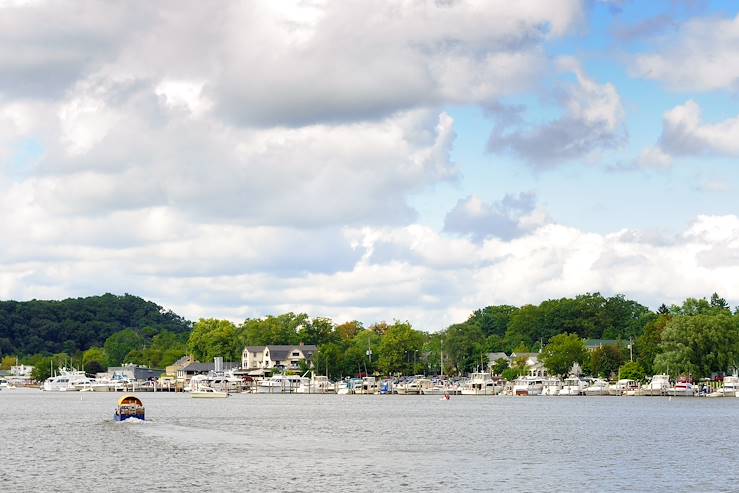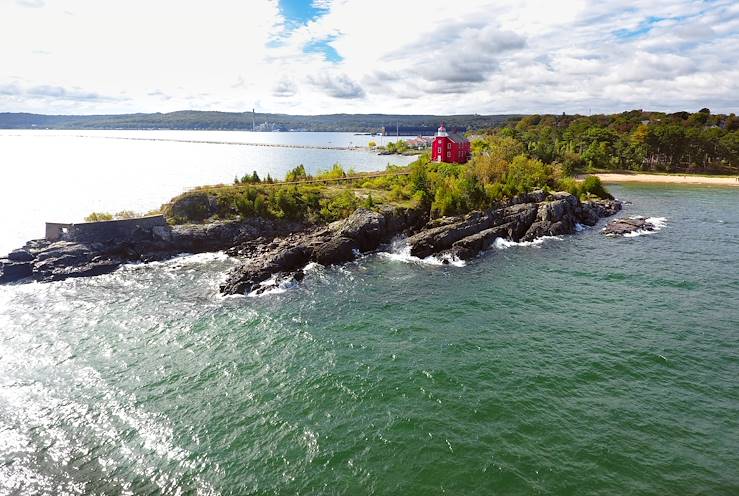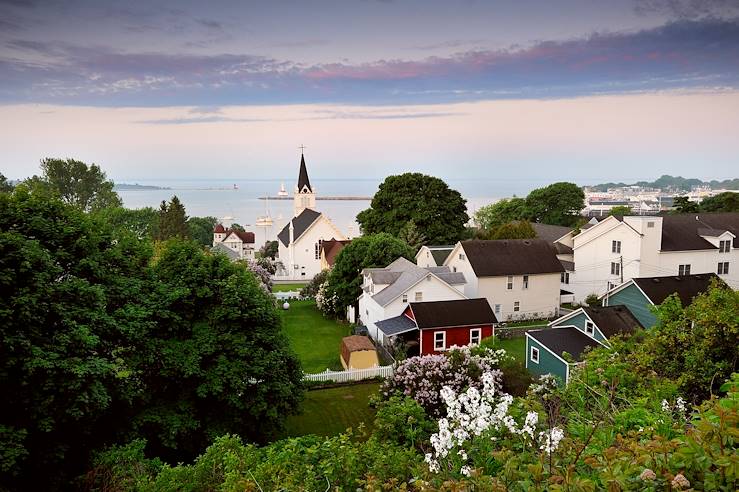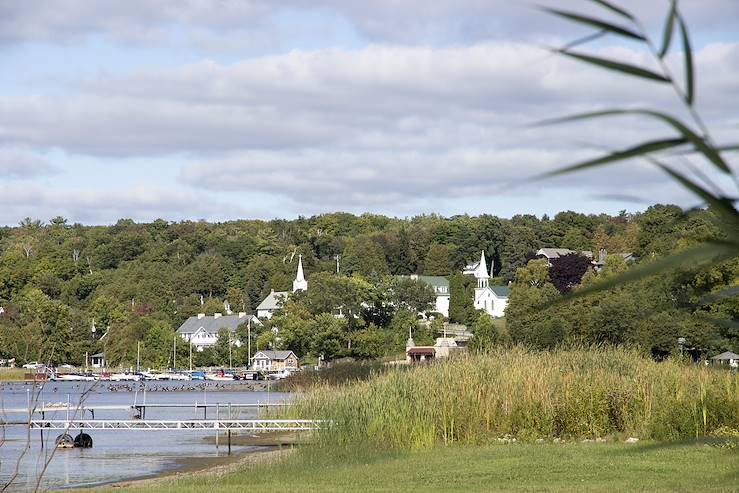 WIDE-ANGLE MIDWEST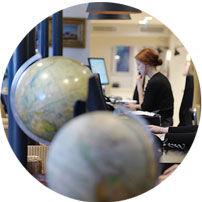 The Midwest might not necessarily be at the top of your list of must-see destinations in the United States, but that's because it doesn't shout about its secret gems. And there really are some gems. With its national parks, vibrant cities, legendary figures including Dylan and Hemingway, beaches, islands, northern lights and even Tibetan temples, the Midwest has something to surprise and seduce everyone. It's a popular destination for visitors who are already familiar with the United States and/or Canada, with its New England and wild Quebec vibes.
Chicago
is at the top of the to-do list, the starting point of this trip, and - despite what New Yorkers might have to say - the city with the most impressive skyline in the country.
Culture, architecture and commerce have come together to shape a city that is a world away from the common misconceptions people have about it. It's a state-of-the-art city and a gateway to the Great Lakes. 307 miles long, nearly 118 miles wide, with some 1,160 miles of coastline and deep blue, crystal clear waters, Lake Michigan is the country's largest body of freshwater, and one so large that it looks like the sea. On its banks, visit Milwaukee, a beautiful cultural surprise and the capital of beer and Harley-Davidson, then at the tip of the Door Peninsula, explore lighthouses, vineyards, dunes and beaches. Next, head north for a stop at Marquette, set on the shores of Lake Superior and famous for its Pictured Rocks National Lakeshore, then relax on Mackinac Island, Michigan's hidden gem nestled in the strait separating Lake Michigan from Lake Huron. Return to the shores of Lake Michigan and explore the Sleeping Bear Dunes, orchards and vineyards of the Traverse City area, a trendy little up-and-coming city, then a final stop in Saugatuck, a seaside retreat popular for its golf courses, beaches, small boutiques, picturesque harbour and numerous art galleries.
Enjoy a hire car with personalised GPS for all your adventures on this exciting trip. We have carefully chosen your accommodation for its prime location, character and intimate size. And in case of unforeseen events, questions or last-minute requests, contact our local Concierge for support and advice.


CHICAGO
The Windy City is a true architectural achievement, the birthplace of the blues scene and a green safe haven where parks are everywhere. It's a city that's just as impressive vertically as it is horizontally. Marvel at the Cubist sculpture by Picasso, Alexander Calder's pink flamingo and Miro's 'Miss Chicago' sculpture. Lake Michigan's Millennium Park is dotted with interactive creations and fountains with giant screens, as well as countless museums throughout the city. Chicago exudes a sense of civlised living among skyscrapers, lakes and gardens: this amazing setting is ideal for long, relaxing walks. In the evening, enjoy one of the many stand-up shows on Broadway, in secluded blues or jazz bars or at popular sporting events.


THE GREAT LAKES
Venturing to the Great Lakes is like venturing towards the frontier. The lakes are Native American territories that are still referred to by their Native American names (Michigan, 'Mishi-Gamiing' in Objiwa, means 'great waters'). All of them, apart from Lake Michigan, are shared with Canada. It's a journey north to the edge of calm waters. The lakes are so vast, they stretch over the horizon, and account for 18% of the world's freshwater resources. The lakes are: Huron, Erie, Michigan, Superior and Ontario.
Route
Everything is 100% tailored to you
There's a private transfer on arrival, close to the Magnificent Mile and a three-night stay in stylish and contemporary accommodation that offers personalised service and a minimalist design: neutral tones, dark wood, marble, slate and contemporary artworks can be found throughout the hotel.
Included - Go Chicago Cards, precious tickets for entry to four of the city's top attractions including The Art Institute of Chicago, Frank Lloyd Wright's home and studio, Skydeck, a viewing platform on the 103rd floor of the Willis Tower offering spectacular views of Chicago's urban skyline from its suspended glass viewing box, an architecture cruise and a bike ride...
Spend two days taking in Chicago, one of the most beautiful cities in the United States. The Windy City was coined the 'Second City' in competition with New York City but in reality, Chicago has everything the Big Apple has. It boasts incredible architecture from the world's top architects, including Sullivan, Burnham and Frank Lloyd Wright and stunning natural surroundings with its Millennium Park and Lake Michigan. It's a city that can be discovered on foot as well as by bike, subway and boat.
Things to do and experience – Wander through the parks, especially Millennium Park by Lake Michigan, dotted with sculptures and interactive fountains with giant screens. Stroll along Lake Michigan. Visit one of the countless museums. In the evening, see a stand up-show on Broadway or a sporting event, or chill out in a secluded blues or jazz bar.
Optional - An evening at Andy's Jazz Club (dinner and concert), one of the most iconic clubs on the South Side and West Side where many jazz legends have performed.
DAY 4
Chicago - Milwaukee (Lake Michigan)
Collect the hire car and drive to Milwaukee on Lake Michigan (approximately two hours). Spend two nights in the Warehouse District, where the renovations and entertainment illustrate this lively city, home to the Brewers baseball team, the breweries they were named after, and Harley-Davidsons. The latter has a museum just on the other side of the river. The hotel sits on the edge of the railway line in a former five-storey, brickwork warehouse dating back to 1907. It has been converted into a gorgeous boutique hotel and is perfectly in-keeping with this beautifully-renovated old structure. Brick, wood, beams, chocolate and caramel tones and the provocative works of photographer Charles Dwyer and sculptor Amber Van Galder work together alongside the salvaged materials and vintage furniture to create a rather surprising, arty and sophisticated vibe that one would expect to see more in New York or Chicago.
DAY 5
Milwaukee (Lake Michigan)
Wisconsin's largest city borders Lake Michigan and its buildings and museums and chemical, textile and automotive industries, sit in an otherwise wild natural setting. The art of brewing beer has been taken to another level here. The city was founded by a Frenchman, and a strong German community settled in the 19th century, both influences that can still be felt today.
Things to see and experience - Relax on the lake's sandy beaches. Go on a sailing trip on the lake. Hire a bike and explore. Visit the Milwaukee Art Museum and marvel at the museum's spectacular architecture, resembling a bird's wings.
Included in the itinerary - Tickets to the Harley-Davidson Museum, which tells the story of the legendary company against the US's historical background and ever-changing fashions. Hundreds of models are exhibited, with interesting information about the engineering of racing cars, film extracts and temporary exhibitions...
DAY 6
Milwaukee - Ephraim (Lake Michigan)
Head north driving along Lake Michigan to Ephraim, at the tip of the Door Peninsula (approximately three hours). Spend two nights in a charming B&B nestled in a lovely garden, facing Green Bay. There's a relaxed, family-friendly atmosphere and the New England-style interior design is charmingly old-fashioned. The suites and rooms are very pleasant and some even have a fireplace and kitchenette. The terrace, garden with sun lounges, swimming pool and sauna are all available for guests.
DAY 7
Ephraim & Door Peninsula (Lake Michigan)
The tiny village of Ephraim borders Lake Superior and the Peninsula State Park. It's the perfect base for exploring the Door Peninsula, including the lighthouse trail (the peninsula has a dozen or so lighthouses), the wine trail, neighbouring villages and the small island of Washington Island, sand dunes, beaches, cycling, boat trips and kayaking... It's also a great place to try 'fish boil', boiled fish with herbs prepared in a huge cauldron - a traditional Scandinavian meal and a staple in the area.
DAY 8
Ephraim - Marquette (Lake Superior)
Head north to Michigan to arrive at the small city of Marquette, on Lake Superior (approximately five hours). Spend a night in the town's beautifully renovated historic hotel, just a few minutes from the lake. The area is especially loved for its natural surroundings, perfect for hiking in the forest or kayaking or paddling on the lake, with the protected area of Pictured Rocks National Lakeshore just a stone's throw away. Colourful cliffs, sand dunes, waterfalls and wild shorelines complete this picturesque scene.
DAY 9
Marquette - Mackinac Island (Lake Huron)
Head east towards St. Ignace (approximately three hours), leaving the hire car to embark the ferry (30 minutes) and arrive at peaceful Mackinac Island (where vehicles are banned; only bicycles and horse-drawn carriages are allowed). Spend two nights in a small, peaceful and picturesque B&B, one of the first establishments built on the island in 1870. The B&B echoes the gentle charm of Victorian times, highlighted by the stunning roll top baths. Wood furnishings, floral linen and rocking chairs on the veranda all add to the charming atmosphere.
DAY 10
Mackinac Island (Lake Huron)
This tiny island, covering just four square miles, has similar vibes to Cape Cod and is one of Michigan's main sights. Mackinac Island, nestled in the strait separating Lake Michigan from Lake Huron, was once a valuable port in the fur trade. Cars were banned in 1898 and only bicycles, horses and carriages are allowed. The island is very popular with visitors and really comes into its own at the end of the day, when the last ferry leaves the harbour. That's when the real charm begins.
Things to see and experience - Cycle around the island on the M-185 that runs alongside the crystal clear waters (the only state highway with no cars). Hiking on the shores or inland. Visit Fort Mackinac, a beautifully-preserved historic fort. Stroll through alleyways lined with Victorian homes. Visit a fudge factory; made from sugar, butter and milk and flavoured with chocolate, vanilla, nuts and peanut butter. It's the local speciality and one of America's finest inventions.
DAY 11
Mackinac Island - Traverse City, Lake Michigan
Get the ferry back to St. Ignace then head south-west to Traverse City (approximately two and a half hours), Michigan's 'cherry capital', surrounded by vineyards, orchards where you can pick your own fruit and beaches on the shores of Lake Michigan. The small city centre has a fun, young-at-heart and arty vibe, with plenty of coffee shops, small boutiques and food trucks. Spend a night in the old warehouse district of Traverse City in a modern, friendly hotel with spacious rooms and a rooftop overlooking the lake. Just a short walk away is Warehouse MRKT, an indoor shopping area with a view of the city and which has interior design shops, a florist, a gym, cafes and restaurants.
Must-see - Sleeping Bear Dunes National Lakeshore, a spectacular beauty spot with forests, beaches and impressive sand dune formations.
DAY 12
Traverse City - Saugatuck (Lake Michigan)
Continue south to Saugatuck (approximately three and a half hours), a tranquil retreat between sand dunes and Lake Michigan. Spend two nights in a B&B full of character, with contemporary interior design, luxurious comfort and delicious breakfasts served in your room...
DAY 13
Saugatuck (Lake Michigan)
Saugatuck is a small town that was established in the early 19th century and enjoys a sheltered location on a curve of the Kalamazoo River (Kalamazoo meaning 'boiling water' in the language of the Potawatomi people), just before it meets Lake Michigan. With its art galleries, boutiques, marinas and beaches, it has become an authentic holiday spot for city dwellers in search of much-needed fresh air. It's also popular with artists and the city is home to the famous OxBow school of art.
Things to do and experience - Arrive in the city centre and wander the boutiques, art galleries and studios, bars and small cafes. Relax on Oval Beach or enjoy countless water activities: kayaking, paddle boating, sailing, fishing. Go cycling or snowshoeing (depending on the season) in Saugatuck Dunes State Park. Practise sunrise yoga to get in shape. Work on your swing on one of the golf courses next to the city. Go wine tasting in a local cellar. Watch a concert or theatre performance at the Saugatuck Centre For the Arts or a live outdoor show during the festival season. Sip a local craft beer, cider or glass of wine in a trendy bar...
DAYS 14 & 15
Saugatuck - Chicago - Return flight
Return to Chicago (approximately two hours), return your hire car to the airport and catch your flight home. Overnight flight, arriving the next day.

A la carte
CHICAGO - EVENING AT ANDY'S JAZZ CLUB
Many of the legendary clubs on the South Side and West Side, where former greats like Howlin' Wolf, Muddy Waters, Elmore James and Hound Dog Taylor performed, have now sadly disappeared. However, Chicago still has a thriving blues and jazz scene and a whole host of fantastic clubs, including Andy's Jazz Club. Evening includes dinner and entry to the jazz concert.
Optional
A Rough Idea of Price
Dependent on season, accommodation and activities
The estimated cost for this trip is £5,300 to £6,300 per person. The final cost of the trip depends on the way we tailor it especially for you. The final cost varies according to several factors, which include the level of service, length of trip and advance booking time. The exact price will be provided on your personalised quote. The average price for this trip is £5700 per person.
International flights to Chicago with a scheduled airline
Airline taxes and fuel surcharge
Airport/hotel private transfer on arrival in Chicago
Ferry trips to Mackinac Island
Car hire for 11 days
Three-night stay in Chicago at The James Chicago in a double room (accommodation only)
Two-night stay in Milwaukee at the Iron Horse Hotel in a double room (accommodation only)
Two-night stay in Ephraim at Eagle Harbor Inn in a double suite (accommodation only)
Overnight stay in Marquette in the Landmark Inn in a double room (accommodation only)
Two-night stay on Mackinac Island at Pine Cottage B&B in a double room (accommodation only)
Overnight stay in Traverse City in Hotel Indigo in a double room (accommodation only)
Two-night stay in Saugatuck at Hotel Saugatuck in a double room (accommodation only)
Go Chicago Card for 3 days, for entry to 26 of the city's top attractions as well as discounts in several restaurants and shops
Entry to the Harley-Davidson Museum in Milwaukee
Our local Concierge service
A few of the benefits of travelling with us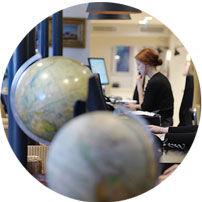 Get in touch
Our experts have the inside track on the destinations they sell and will tailor-make a holiday to your unique requirements.
Contact one of our USA specialists