Itinerary Highlights
Have fun with your kids pretending to be adventurers in Bangkok and the southern jungle
Sleep in a tree and end the trip with a few days on a fabulous beach
The itinerary includes a treasure hunt in Bangkok, biking on Ko Kret, exploring Krabi caves and kayaking around the Garos peninsula
Our bonuses include a smartphone app, local Concierge and local mobile phone
Contact one of our Thailand specialists + 44 (0) 20 3958 6120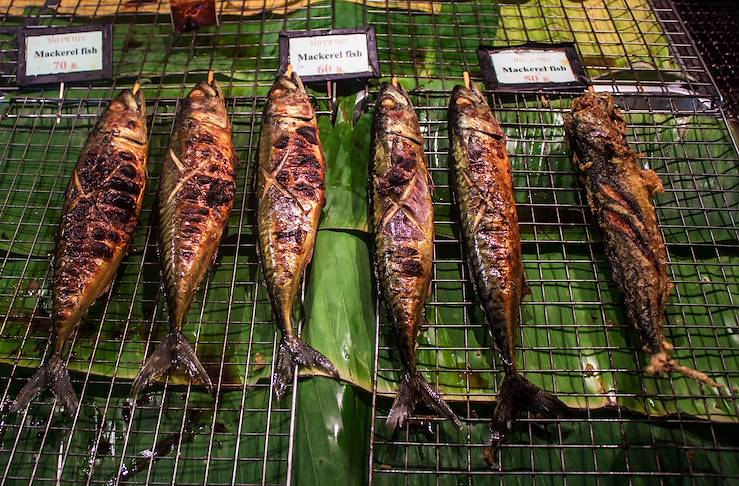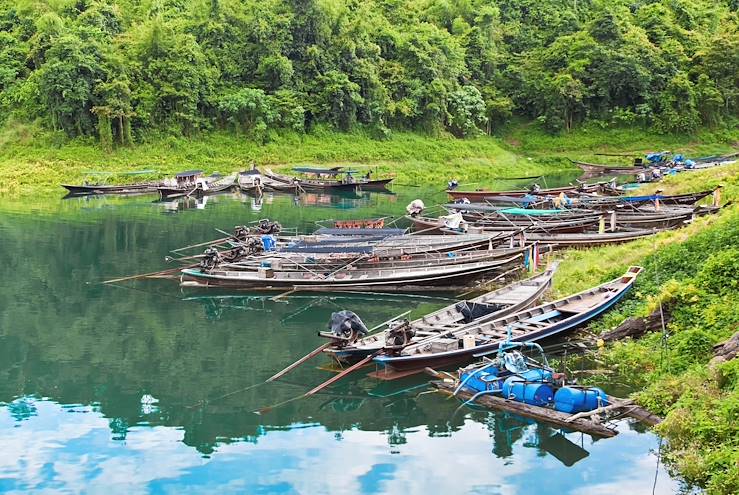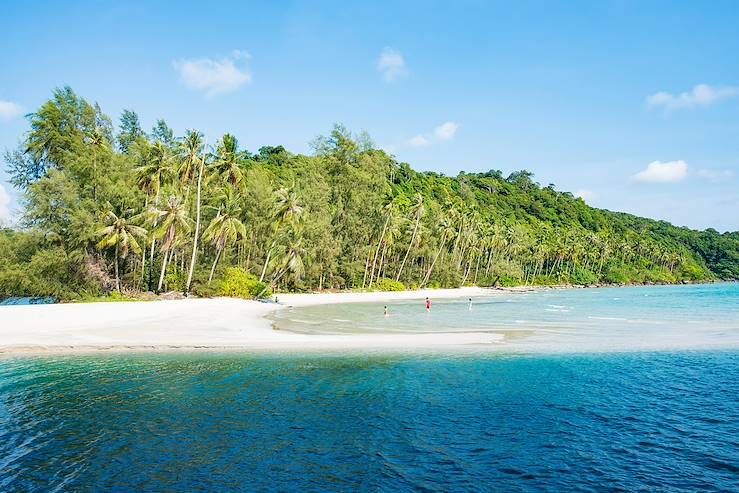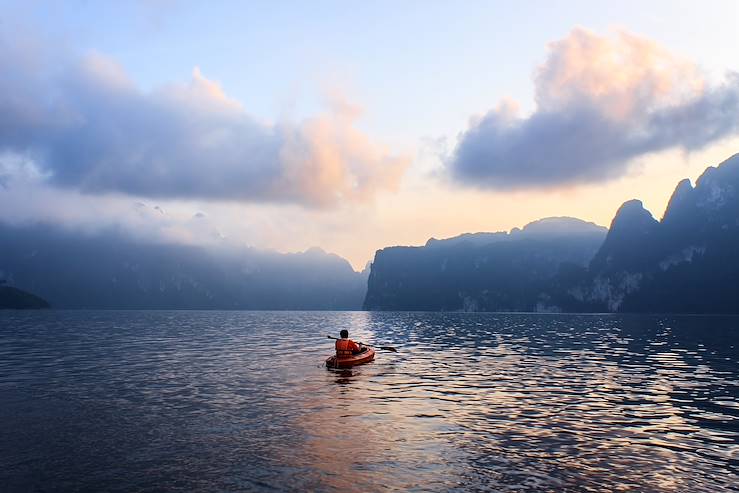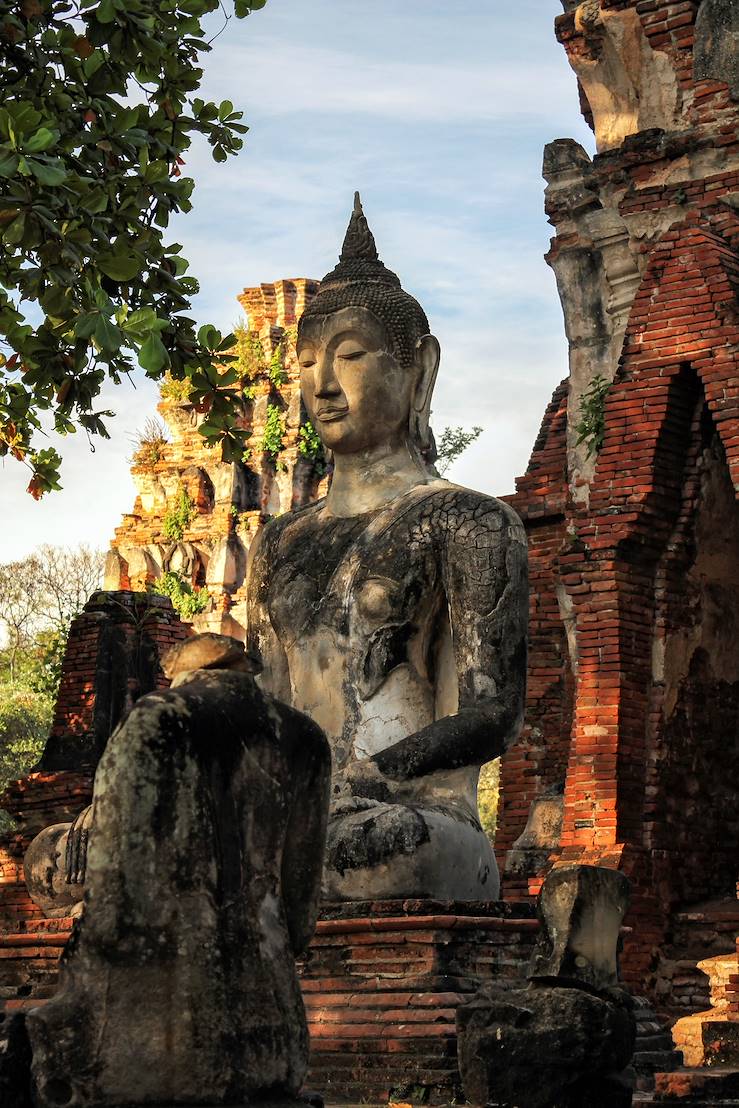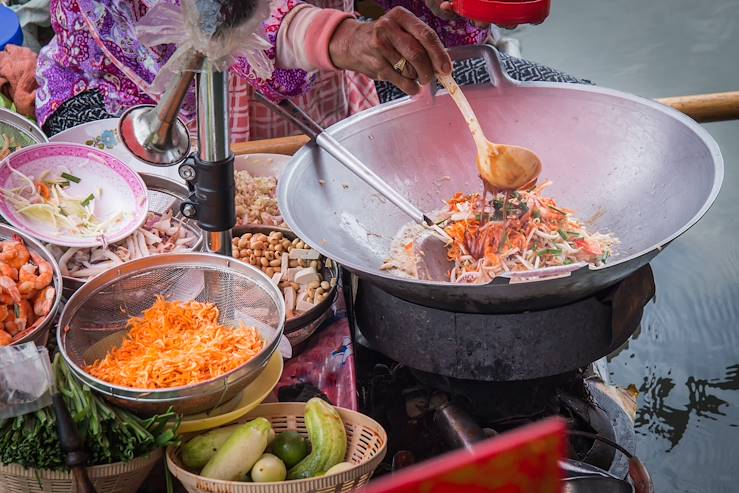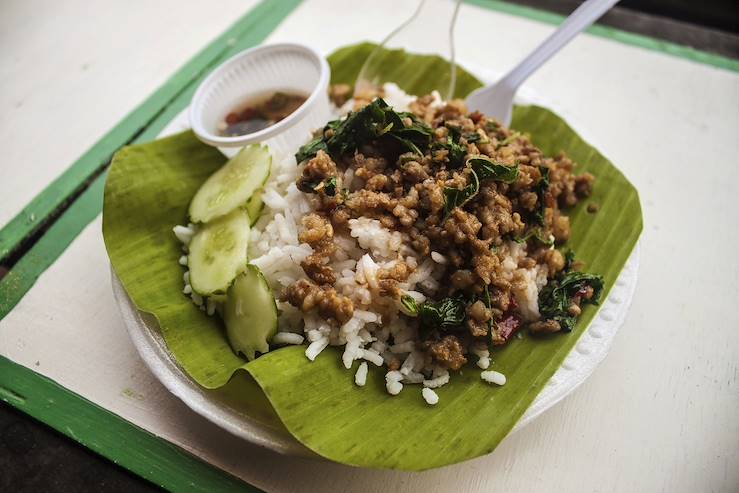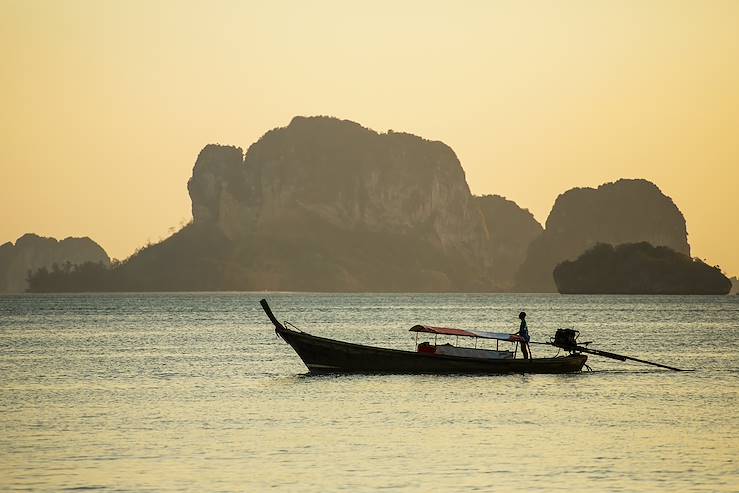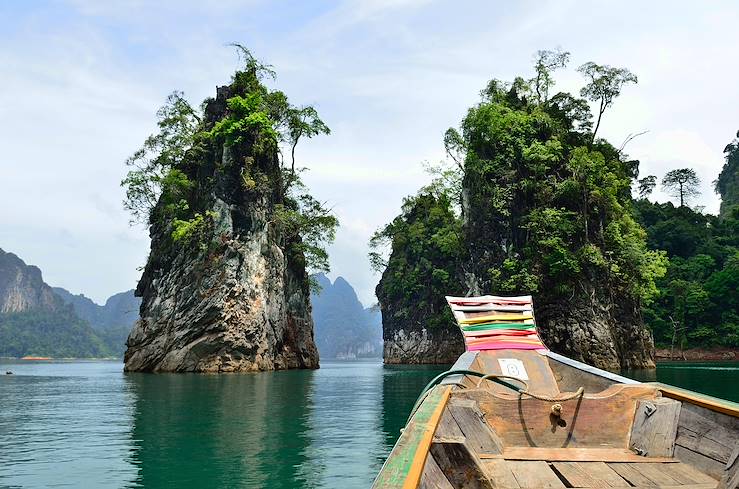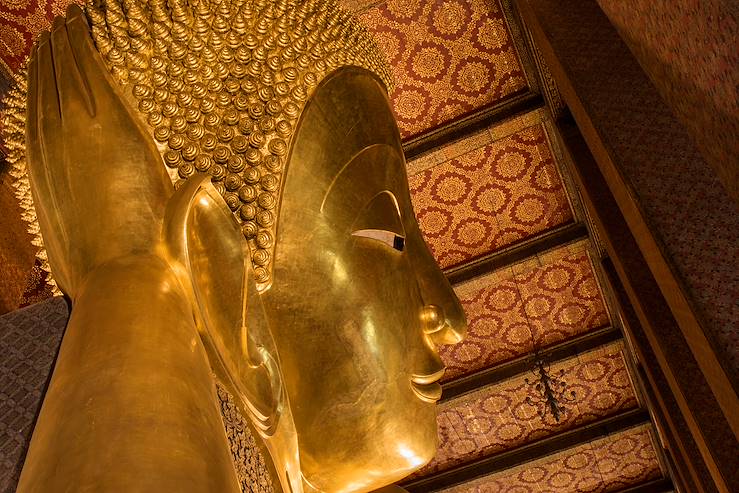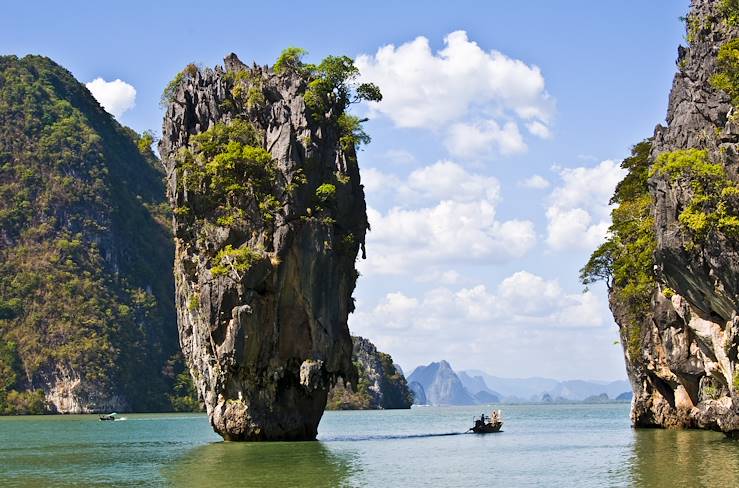 In Thailand, you'll love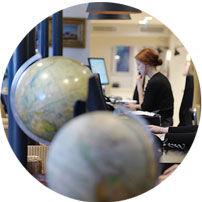 - Buddha's head appearing in the roots of the strangler fig - Daring your parents to eat a meal of grilled locusts - Eating delicious mangoes - Getting up close and personal with a sea turtle - Sailing in a long tail boat on Lake Chiew Larn - Staying in really cool hotels - Drinking cool Nam Daeng - Seeing golden Buddhas statues - Enjoying snacks in the markets - Sleeping on the water, and in the trees - The hustle and bustle of Bangkok - Saying 'kop khun' - Riding in a tuk tuk
Explore South Thailand as a family!
Children's imaginations will come to life as they marvel at the straight karst peaks jutting out of the sea, the jagged terrain, caves and lakes.
It's off to explore the jungle again, which is huge (some parts are among the oldest in the world). This is where geology meets dreams of adventure, and exploring the remarkable landscapes as a family is real fun. You'll start in Bangkok, where you'll experience Thai civilisation, its flavours, its Theravada Buddhism, its traditions, but also its modern energy. Then you'll head off to the Khao Sok National Park for two days, living amongst the trees, listening to the gibbons, straddling the stem-roots of giant trees and taking a canoe trip. The second part of the journey around Krabi exposes the wonders of the Andaman Sea. There's a karst topography here too, but it has been invaded by the sea. You'll sail through the archipelago, meander through the mangroves, and take a dip in the sea. And then you'll settle on an idyllic beach, with nothing to do except swim in the lagoon amongst the reef fish. As you bathe and relax, the emotions you have built up will start to settle.


Your trip
With sightseeing tours and activities along the way, the journey is well-paced. From a treasure hunt around Thai culture in Bangkok to the Krabi caves, each day is one of discovery and new sensations. However, so as not to be tiring, all activities are balanced out with plenty of free time for other explorations, or simply to do nothing - to enjoy a satisfying moment of idleness, enhanced by a beautiful natural setting. Either way, there's something for everyone on the activities on your itinerary. You'll travel by plane, chauffeured car and by boat, accompanied by private guides. The idea is for the whole family to have fun and have a wonderful experience. Hotels are an important part of the stay, not only for comfort and dining, but also for the atmosphere. You are sure to be spoilt in a contemporary Thai hotel on the banks of the Chao Phraya in Bangkok, a tree bungalow and water bungalow in Khao Sok, and a hotel on the beach in Krabi. You will be welcomed in a way that is customary at your hotel. And if you have any issues, or need anything at all, you can contact our localConcierge who is on hand with tips and advice.

Some of the activities on this trip require children to be able to swim.
Route
Everything is 100% tailored to you
DAY 1
INTERNATIONAL FLIGHT TO BANGKOK
A warm reception as you get off the plane, and priority pass through customs and immigration. Transfer and accommodation for three nights on the banks of the Chao Phraya river in a modern building with contemporary Thai decor. The rooms boast classic comfort with beautiful cotton bedding. The well-finished bathrooms are part of the comforts of the house. The restaurant is also a treat, where chefs serve up Italian or Thai dishes. The deck and pool by the river are the perfect place for lounging and doing nothing. To top it off, a room will be available on arrival.
Things to see and do - The Royal Palace and Wat Pho. Discover two major cultural centres accompanied by a private guide: the Royal Palace, with the Wat Phra Kaeo (Temple of the Emerald Buddha), and the Wat Pho (Temple of the Reclining Buddha). In the royal chapel, the Emerald Buddha, carved in 15th century green jade, symbolises the ruling Chakri dynasty. You'll also visit the throne room, the coronation room and the state reception room. The Wat Pho, undoubtedly the oldest temple in Bangkok (late 18th century), houses a monumental statue of a reclining Buddha (passing into Nirvana) covered in gold leaf: 150ft long and 50ft high. Siddhârtha Gautama has the soles of the feet inlaid with mother-of-pearl: 108 symbols of Buddha. A traditional massage school is located in the temple, so you can entrust your feet to the care of its students, who will make them supple and light.
In the itinerary - Ko Kret, a small artificial island barely 1.2 miles by 0.6 miles wide, located a little over 18 miles from Bangkok, offers a welcome getaway from the hustle and bustle of the city. Ride your bicycle through this haven of tranquillity where cars are prohibited, following the river along paths lined with lush vegetation, banana trees, mango trees, coconut palms and pomelos. This is a great opportunity to meet the local community, understand their lifestyle and discover their ancestral Mon pottery skills. The itinerary includes: A one-hour introduction to the art of pottery, a visit to various craft shops, sampling traditional pastries and local tea and a walk around the community.
In the itinerary - Half-day tour with a guide to learn about Thai culture in an original way. The whole family will be encouraged to take part in Thai dancing, flower bracelet making, blind food tasting and an introduction to Thai massage, as well as to make a donation to the temple. This is a particularly great opportunity to meet locals and a fun way to understand the Thai way of life and daily rituals.
DAY 5
BANGKOK - SURATHANI - KHAO SOK
Transfer to the airport and fly to Surathani. Welcome and transfer to Khao Sok National Park. Overnight stay in a tree-house. Where the wild meets sustainable design and comfort. This is an amazing place, built of wood, bamboo and palms of the Nypa palm tree. There's also natural air conditioning and a well-appointed bathroom. The balcony overlooks the forest, the Park and a towering limestone cliff; you may even spot a magpie nestled on a branch or the brightly-coloured bill of a great hornbill. The hotel restaurant serves delicious Thai cuisine.
In the itinerary - Khao Sok National Park. Sandstone peaks, limestone mountains, unchartered forests; you'll feel very small in front of the park's landscapes. To get your bearings, take a short walk through the jungle to a place where you can swim in the Sok River. Open up your eyes, ears and nose to see, hear and smell the nature within these forests. Picnic by the water's edge, before returning by torch light. If you're lucky, you might spot a greater mouse-deer (a very tiny and very cute animal), a Himalayan porcupine, or the elusive large-spotted civet.
DAY 6
KHAO SOK - CHIEW LARN LAKE
In the itinerary - Chiew Larn Lake. You'll visit the Ban Ta Khun covered market, where you can sample produce and street food, then, in a long tail boat, you'll make your way to a cosy, floating bungalow, where you will spend the night. Nearly all the amenities of modern life are available here: you will have to go without the internet for a few hours, but the hotel more than compensates for temporarily being offline. Canoes and pontoons allow both young and old to enjoy a splash in the water. At sunset, you'll embark on a water safari along the riverfront. Animals come out of hiding and go out in search of their next meal at around this time. You can see them pass by in the coppery semi-darkness.
DAY 7
LAKE CHIEW LARN - KHAO SOK - KRABI
Transfer to Khao Sok and Krabi. You'll enjoy a five-night stay in a traditional Thai-style family hotel: nine wooden bungalows, set around a very clean swimming pool, all overlooking a long sandy beach fringed with tamarisk (the beach is reached by going down 30 steps). The decor is very tasteful and focused on the details. They take great care in their cuisine: it is delicious and full of the freshness of local produce. Lunch is served under the trees of the garden and dinner at a large guest table. The spa and outdoor activities are also an expression of the house's 'healthy body, healthy mind' mantra.
In Krabi you'll see those spectacular limestone formations again; it's a breathtaking natural area with idyllic beaches, and is somewhat reminiscent of Phuket before it got so popular.
In the itinerary - Discover the Krabi region, whose landscape is marked by karst geology which has given rise to a large number of cliffs, peaks and caves, during a visit to landmarks off the beaten track, such as the caves of Tam Klang and the caves of Pi Hua To and Tam Lod, with their cave paintings. You'll be accompanied by an expert guide, who will be able to answer all your questions.
In the itinerary - Located along the north-east coast of the bay, the Garos Peninsula is worth a whole day of exploration on its own. Its spur makes a corridor bordered on one side by high cliffs and on the other by impenetrable mangroves. The corridor widens, splits into two, then into four and then vanishes into a maze of canals. After a first stop swimming on a deserted islet, we embark our traditional long tail boat along the bottleneck of the Garos peninsula for a floating lunch. Then it's time to change boats to continue exploring the caves and lagoons by kayak. A beautiful outing dotted with a few key spots to swim in the cool waters under the shade of the cliffs.
DAY 12
KRABI - BANGKOK - RETURN FLIGHT
After enjoying your room until your transfer to the airport, you'll catch a flight to Bangkok then an international return flight home, arriving the next day.
A la carte
With a few extra days - Kanchanaburi

For many years, Kanchanaburi has shone due to its ruby and sapphire subsoil. After this period, the small town fell into a casual slumber. It is this tranquility in the middle of nature that vis
A Rough Idea of Price
Dependent on season, accommodation and activities
The estimated cost for this trip is £3,700 to £4,600 per person***. The final cost of the trip depends on the way we tailor it especially for you. The final cost varies according to several factors, which include the level of service, length of trip and advance booking time. The exact price will be provided on your personalised quote. The average price for this trip is £4000 per person***. * Child under 12. **Based on two parents and two children.
Flights with a scheduled airline
Airline taxes and fuel surcharge
Reception on arrival at Bangkok airport and assistance with formalities
Private transfers
Three-night stay in Bangkok in double rooms with breakfast
Overnight stay in Khao Sok in a bungalow that sleeps four, including breakfast
Night at Lake Chiew Larn in a family villa, full-board
Five nights in Krabi, family suite, with breakfast
Private day trip to Ko Kret, the island of pottery
Half-day treasure hunt and quizzes on Thai culture
Three days with a private escort in Khao Sok National Park
Day in Krabi caves and caverns, in private
Day trip in a boat or kayak to the Garos peninsula
An international Wi-Fi router
A GPS navigation service accessible from our app, loaded with your itinerary, hotel details and places to visit
Our local Concierge service
A few of the benefits of travelling with us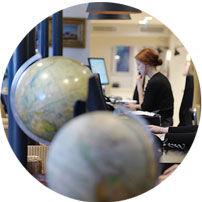 Get in touch
Our experts have the inside track on the destinations they sell and will tailor-make a holiday to your unique requirements.
Contact one of our Thailand specialists