Itinerary Highlights
Splash, soak and swim in the geothermal waters of the Blue Lagoon.
Snowmobile across Iceland's beautiful natural landscape at Langjökull Glacier.
Descend into Vantnshellir's 8000 year old lava tube.
Contact one of our Iceland specialists + 44 (0) 20 3958 6120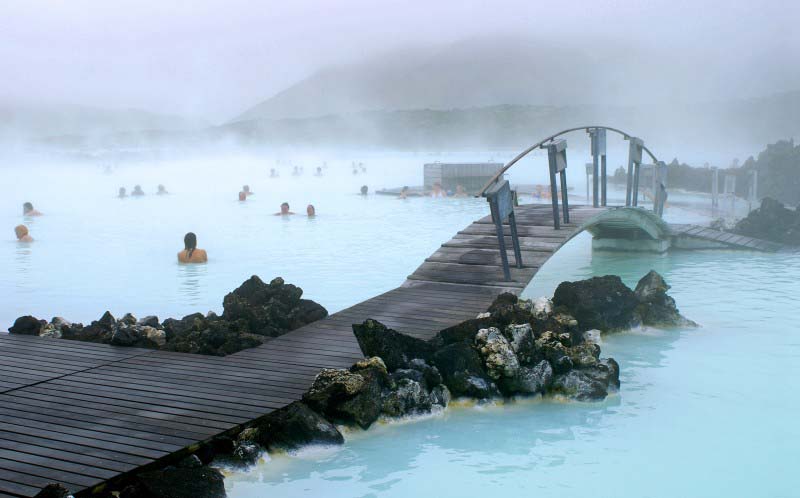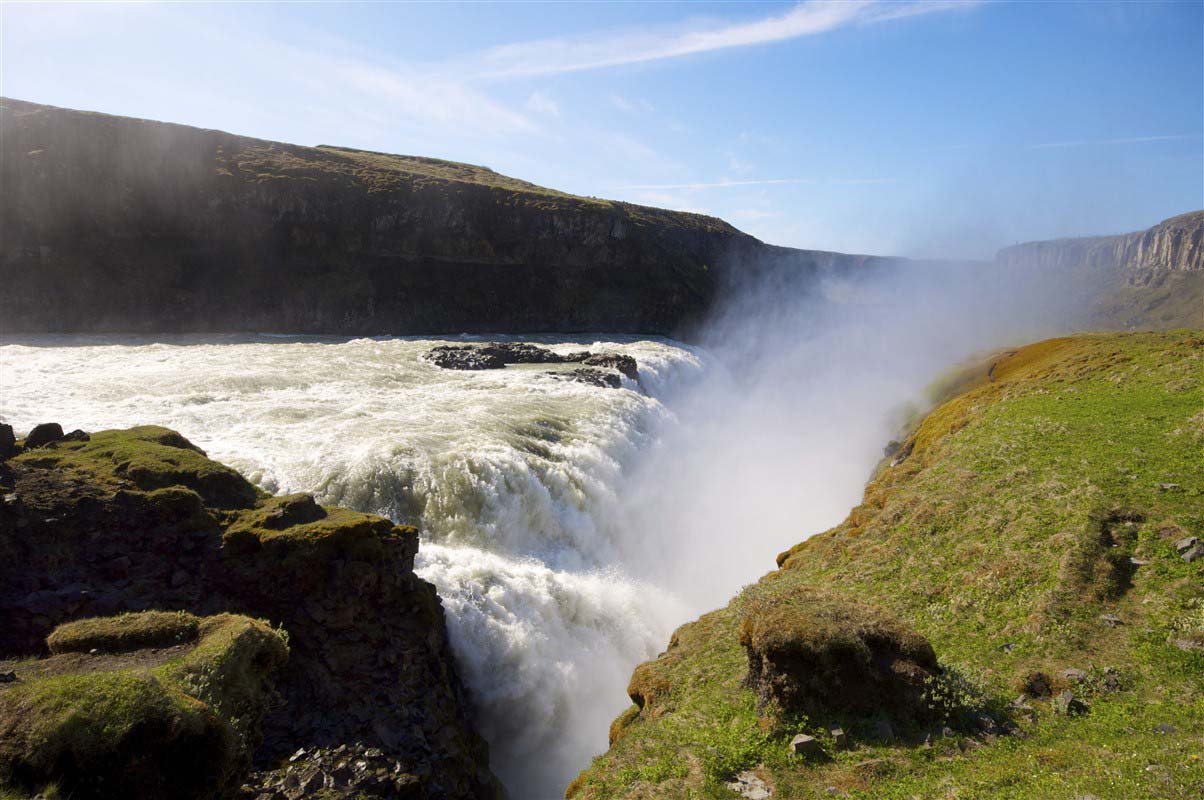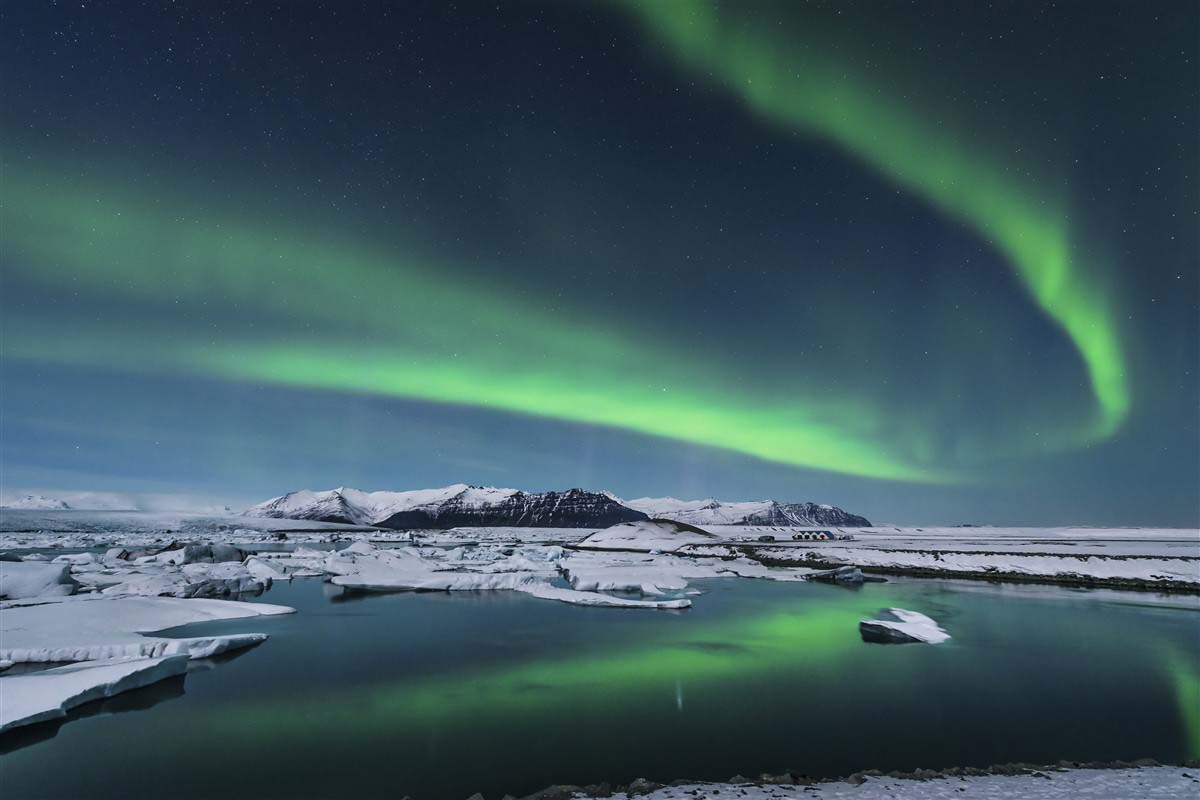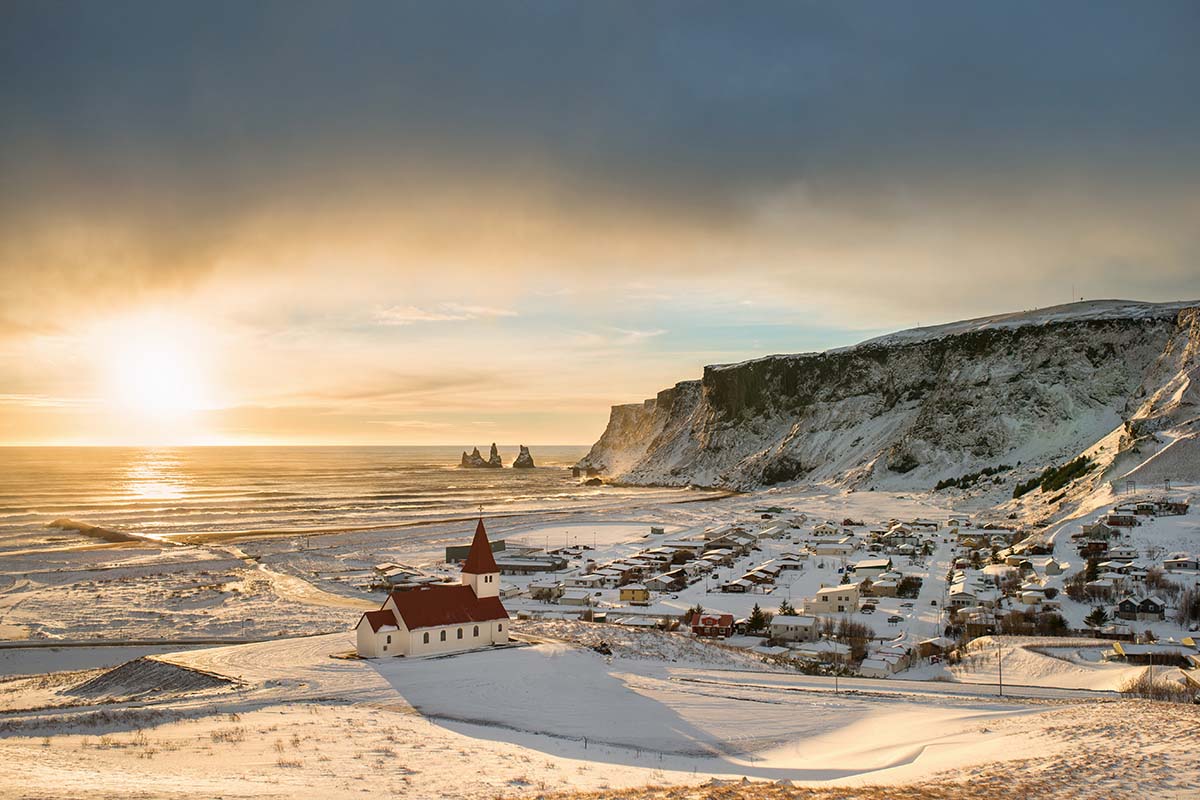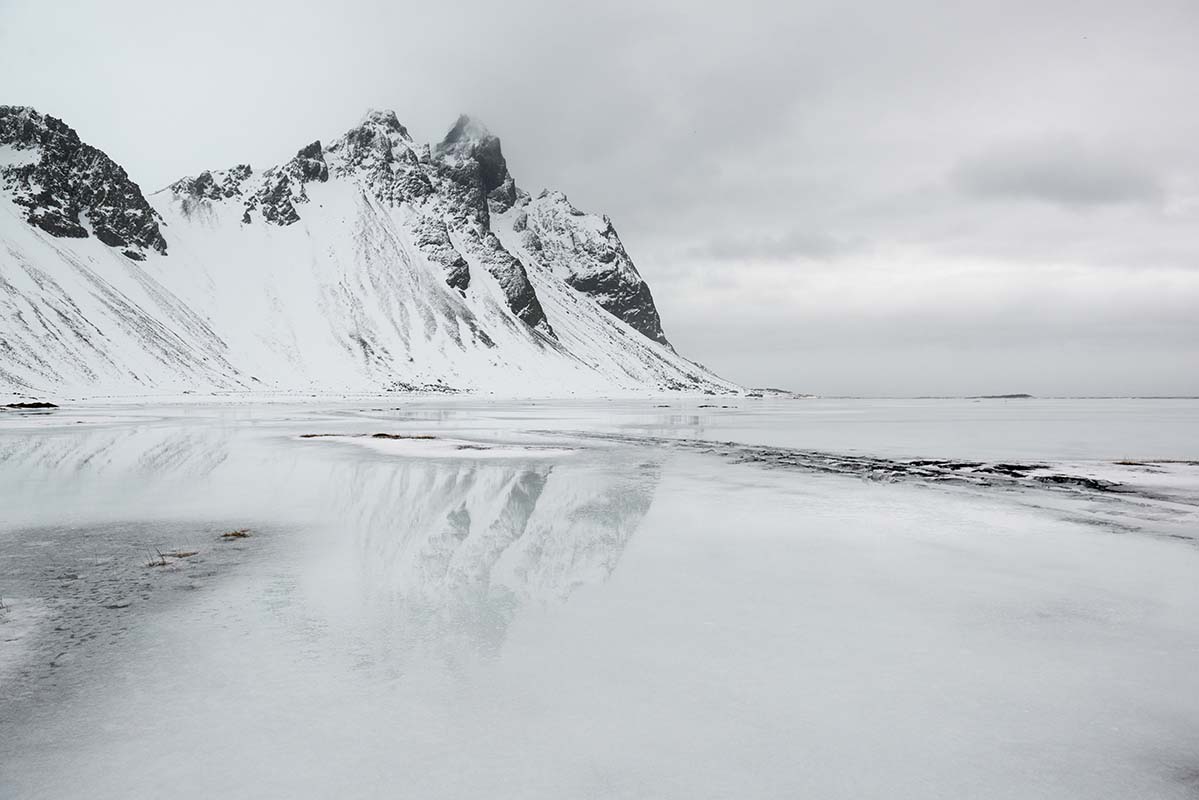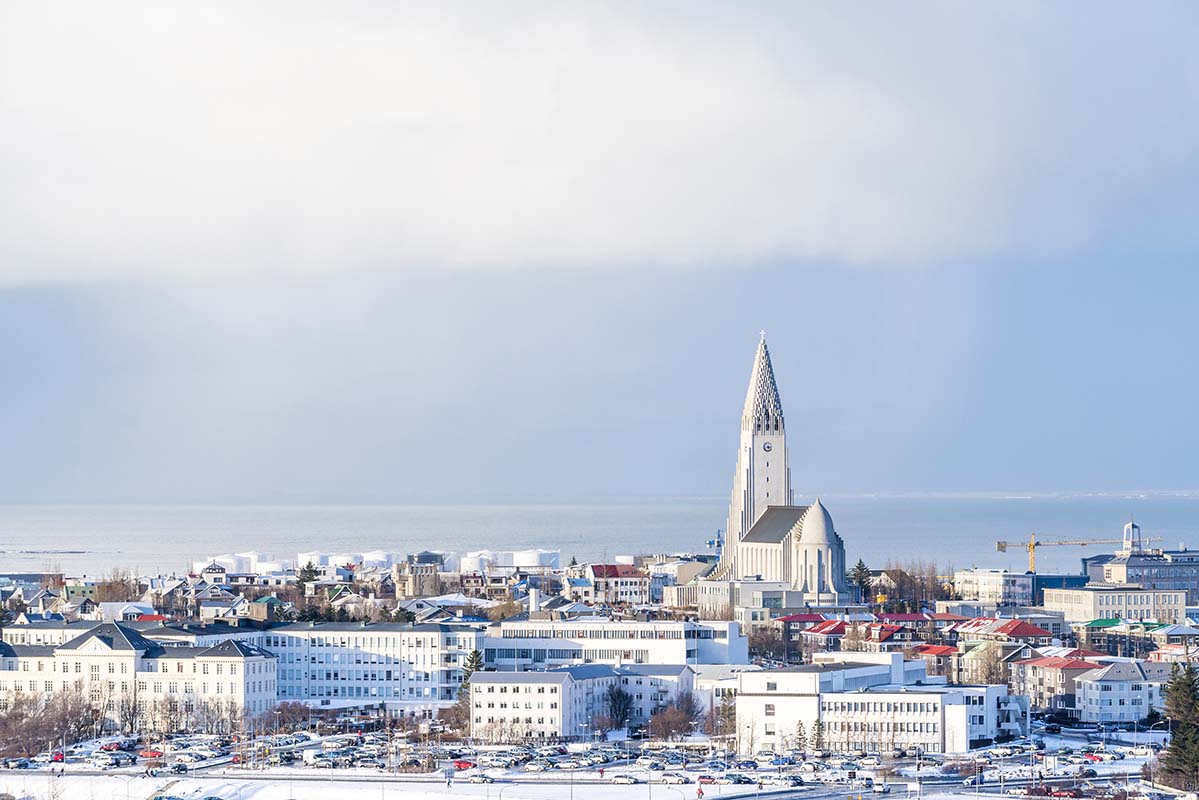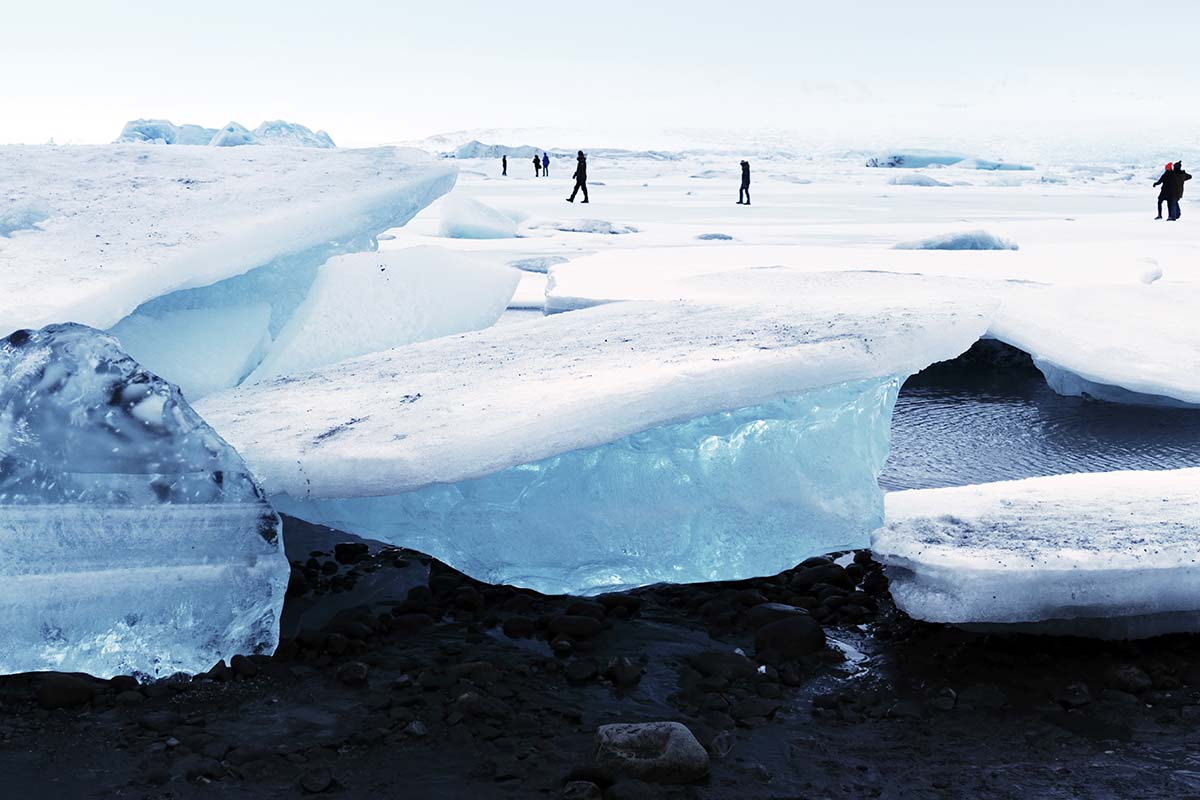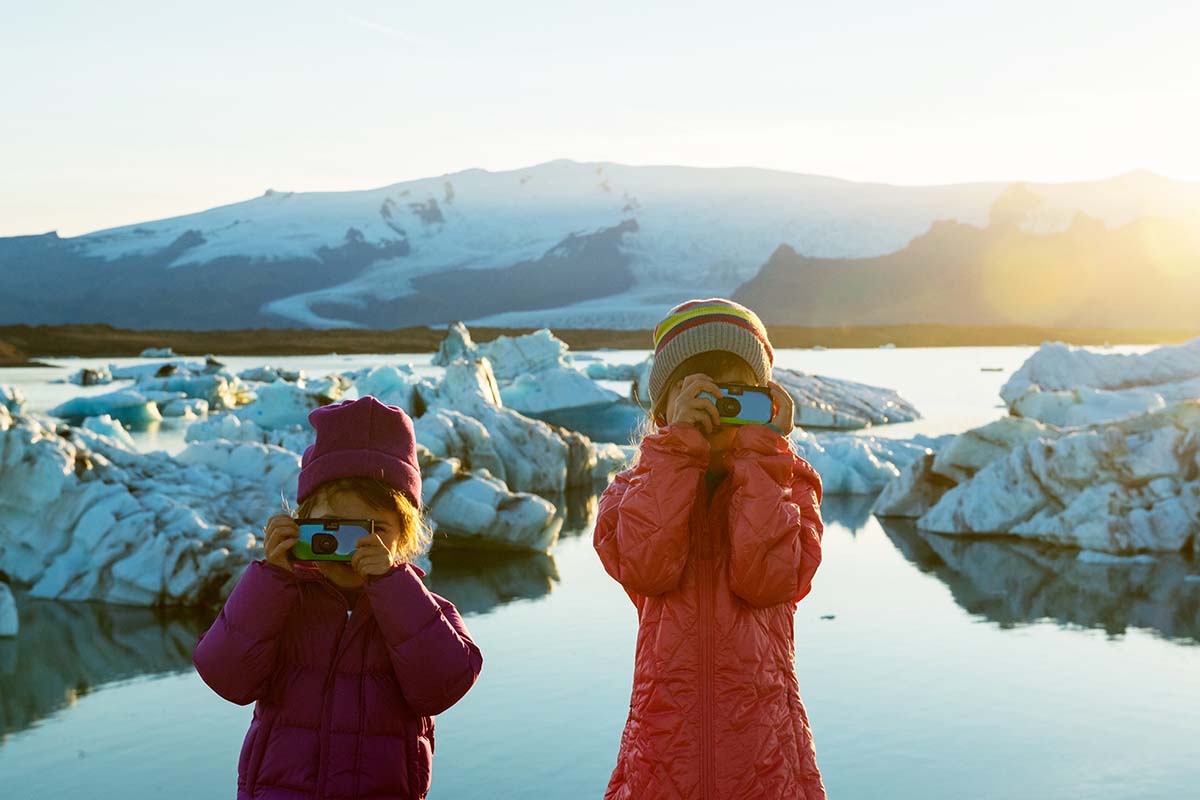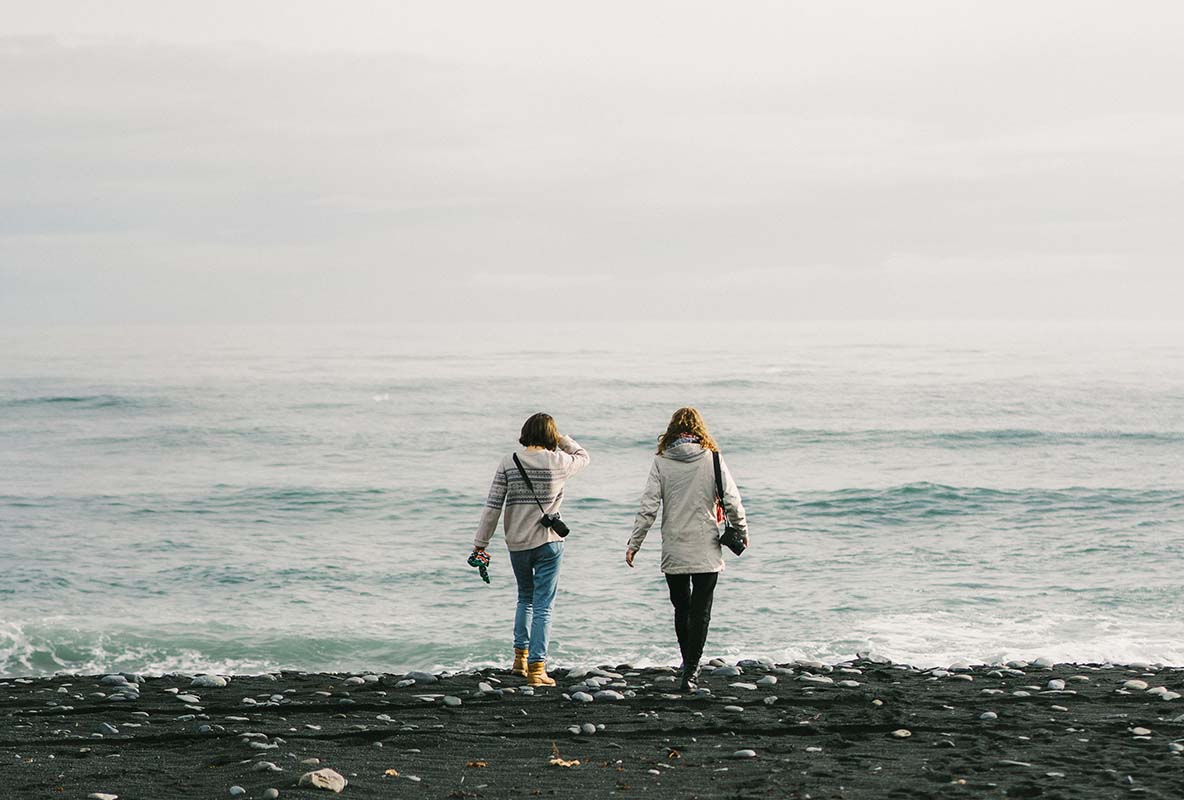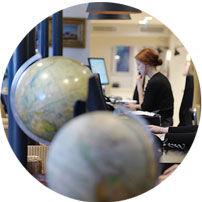 We all want to see our children putting their phones away and experiencing the joy of adventuring in the great outdoors, like we used to in the good old days. By taking them on this week long trip to Iceland you're providing the ultimate opportunity to see them doing just that, and then some. Snowmobiling, climbing into lava tubes and swimming in the Blue Lagoon are but a few of the highlights!
Route
Everything is 100% tailored to you
Welcome to Iceland! After you've collected all the bags you'll be able to pick up your hire car and pile everyone in ready for the holiday fun to begin. Your first stop at the Blue Lagoon is a mere twenty minutes away, so no time for the sprogs to start with the old 'are we nearly there yet?!' malarkey. Plus, as soon as you arrive they'll be grinning from ear to ear. The Blue Lagoon is perhaps Iceland's most famous site thanks to its wonderfully photogenic nature, thankfully it doesn't disappoint in real life either. Made up of geothermal, mineral-rich sea water the lagoon gets it famous milky-blue colour from the silica in it. Recognised for its revitalising properties, and for being toasty warm, the lagoon makes the perfect place for Mum to soak and relax and for the kids to splash around. From giving yourselves a mud mask facial to an in-water massage there are treatments and fun to be had for all the family. Lava restaurant which is one site also provides lovely and convenient food to feed all the family. After drying off its back in the car for a 40 minute drive to Reykjavik and your hotel. Check in and then head out for a family friendly dinner. Hverfisgata 12, a family-friendly restaurant that serves great pizza, is perfect for an easy first night dinner.
Spend today in Reykjavik city centre - the most northerly capital in the world! After wrapping up you might like to start at Tjörnin Lake where you can wander around admiring the scenery while the kids throw snowballs. Since the lake totally freezes over in the winter it effectively becomes an ice skating rink, so don your skates and do your best Bambi impressions as you try not to fall over each other. Reykjavik is a small but colourful city, full of character and creativity. You'll find quirky graffiti and pop up art instillations around various street corners, so wander and explore with your cameras at the ready. Later on, how about visiting one of the central museums to learn all about the Viking history of Iceland - after all Vikings are the kind of history even the little ones like! After a busy day of walking around and experiencing a bit of Icelandic culture you'll want to try some Icelandic cuisine too. Messinn comes particularly highly recommended for its signature pan fried seafood and is also a lovely but casual place to eat as a family.
Enjoy an early breakfast at your hotel before you will be met by your private guide for you Super Jeep and Snowmobiling tour of The Golden Circle. On a tour of The Golden Circle you'll get the chance to get in touch with some of Iceland's most exciting and well-known natural phenomena - essentially, this is the Iceland of your imaginations. Your first stop today is at Þingvellir National Park, one of Iceland's most significant historical sites - the oldest existing parliament in the world first assembled there in 930 AD - and an area of stark natural beauty. From Þingvellir you'll then head towards the Geysir hot spring area and the infamous Gullfoss waterfall (The Golden Waterfall). Though it might have been a brilliant day already, the highlight of the day has got to be the next and final stop on your tour. Once you get close to Langjökull - Iceland's second largest glacier - your guide will stop the car and pile you out ready for an adrenaline-fuelled snowmobile adventure. The kids will absolutely love being on the back of Mum, Dad and the guide's snowmobiles as you speed across the glacier with awe-inspiring views of the landscapes of southern Iceland around you. End what has been a truly great family day out with a fun night back in Reykjavik.
DAY 4
Reykjavik - Snaefellsnes
After yesterday's action, say goodbye to Reykjavik and hello to Snaefellnes peninsula today. The drive is about two and a half hours north to Olasfsvik, which is your first stop. From here you'll be doing a boat trip out onto the Atlantic Ocean for a spot of whale watching. There's nowhere better in Iceland to look for sperm whales and orcas and you'll also hopefully spot minke whales, humpback whales, white-beaked dolphins, and harbour porpoises. While this is an amazing experience for all ages, it's sure to send the kids giddy with joy, so you'll enjoy watching their faces as much as the whales. Back to land after about three hours on the boat, you'll then drive to your hotel. Along the way keep your eyes fixed out of the windows because this is an exceptionally beautiful area. Often referred to as 'Iceland in a Nutshell' Snaefellnes is home to mountains, glaciers, volcanos, waterfalls and much else of what makes the country so great - games of I-spy just got a whole lot more interesting!
Prepare for a super cool day with a private tour of Snaefellsnes today. To make sure the children stay engaged we suggest you ask your guide to make the first stop on the tour at Vatnshellir lava tube - an 8000 year old cave tube created by a volcanic eruption from the nearby Purkhólar crater. As you journey 200 meters into the cave at 35 meters below the surface, you'll see an amazing display of colourful lava formations - it's quite the surreal experience. Inside the lava tube there are two main sections. The upper section has great features and unique formations of lava statues curved on the sides of the lava tube. The lower part of the lava cave, which can be reached by a long and narrow staircase, takes you deep down underground to a place which was hidden from the outside world for thousands of years. Visiting this beautiful cave offers a unique experience as you'll be in the total darkness of the lava cave, with nothing but you, your guide and utter silence (if the kids keep quiet) around you - magic. Once you find your way outside you'll then be exploring the more of the peninsula with your guide. With black beaches, shipwrecks and mountains to see you've got a busy day of letting the kids run wild and exploring ahead. Later, you might want to have dinner either at your hotel or at Fjoruhusid, a lovely little restaurant with a warm ambience and traditional Icelandic food - the seafood soup is really special.
DAY 6
Snaefellsness - Reykjavik
Since it's your last full day in Iceland today you'll be heading back to Reykjavik for the night, but before you do we've organised a pretty great last day's activity. As you approach town, head instead up into the mountains above Reykjavik, to Thrihnukagigur Volcano. From here you're going to be venturing inside the volcano crater! Pile out of the car and make the 30 minute hike up to the edge of the crater - don't forget to enjoy the views as you go. Once there you'll find the team of guides ready and waiting to provide hot drinks and all the harnesses and other safety kit you'll need. Once everyone is all kitted up and ready you'll then board a specially adapted lift which will take you down 400ft through the top crater and onto the floor of the chamber. Your guides will explain how the volcano was formed and impress the kids with the tale of how the first brave man to go inside the crater was winched down on ropes by his friends! Once inside, you have the opportunity to walk around the chamber and marvel at the astonishing colours and calmness of the cave- it's quite unlike anywhere else on earth. From there it's back to the car and Reykjavik itself. Just in time for a last dinner!
As much as the kids might try to persuade you otherwise, unfortunately the adventure is over and it's time to get back to school and the day jobs. Make the forty minute drive to Keflavik International Airport where you can drop the car off and check in for your flight home.
A Rough Idea of Price
Dependent on season, accommodation and activities
The estimated cost for this trip starts from £2,575 to £3,700 per person. The final cost of the trip depends on the way we tailor it especially for you. The final cost varies according to several factors, which include the level of service, length of trip and advance booking time. The exact price will be provided on your personalised quote. The average starting price for this trip is £2,960 per person.
A few of the benefits of travelling with us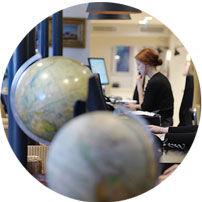 Get in touch
Our experts have the inside track on the destinations they sell and will tailor-make a holiday to your unique requirements.
Contact one of our Iceland specialists