Itinerary Highlights
Enjoy a swim, or even a scuba dive, in some the world's most beautiful lagoons on the island of Moorea, Rangiroa and Fakarava
Relax on the beach, soaking up the sun in this island paradise
Take to the seas for a boat trip in Moorea, discovering the marine treasures on the island's west coast
Contact one of our French Polynesia specialists + 44 (0) 20 3958 6120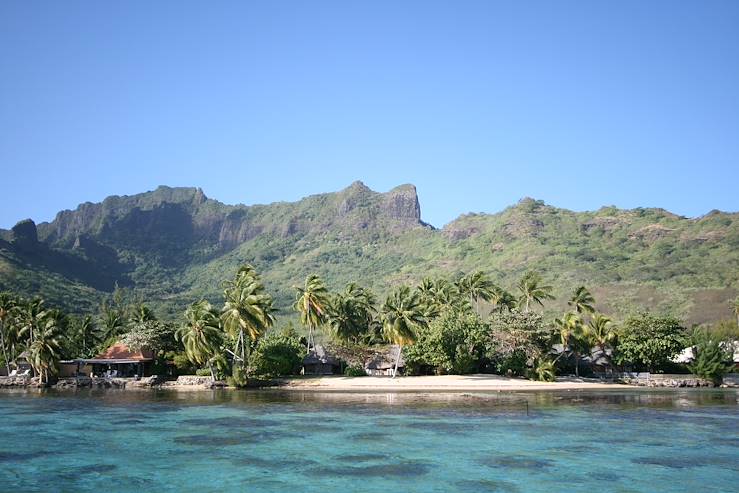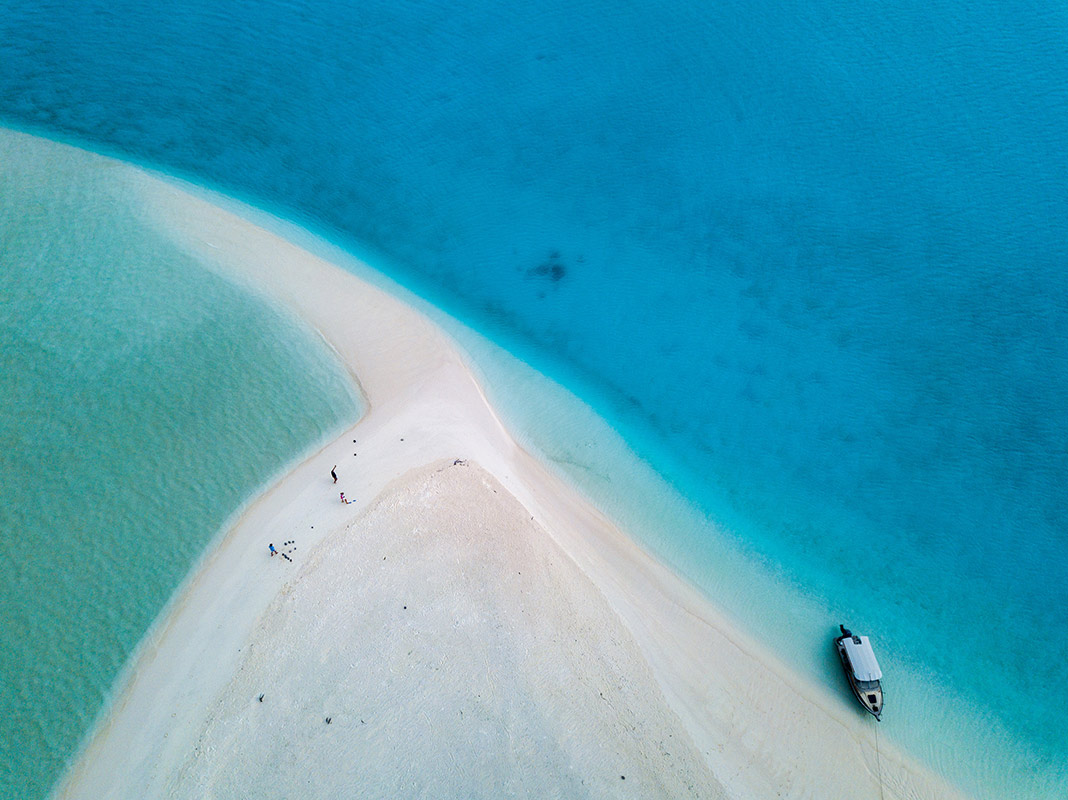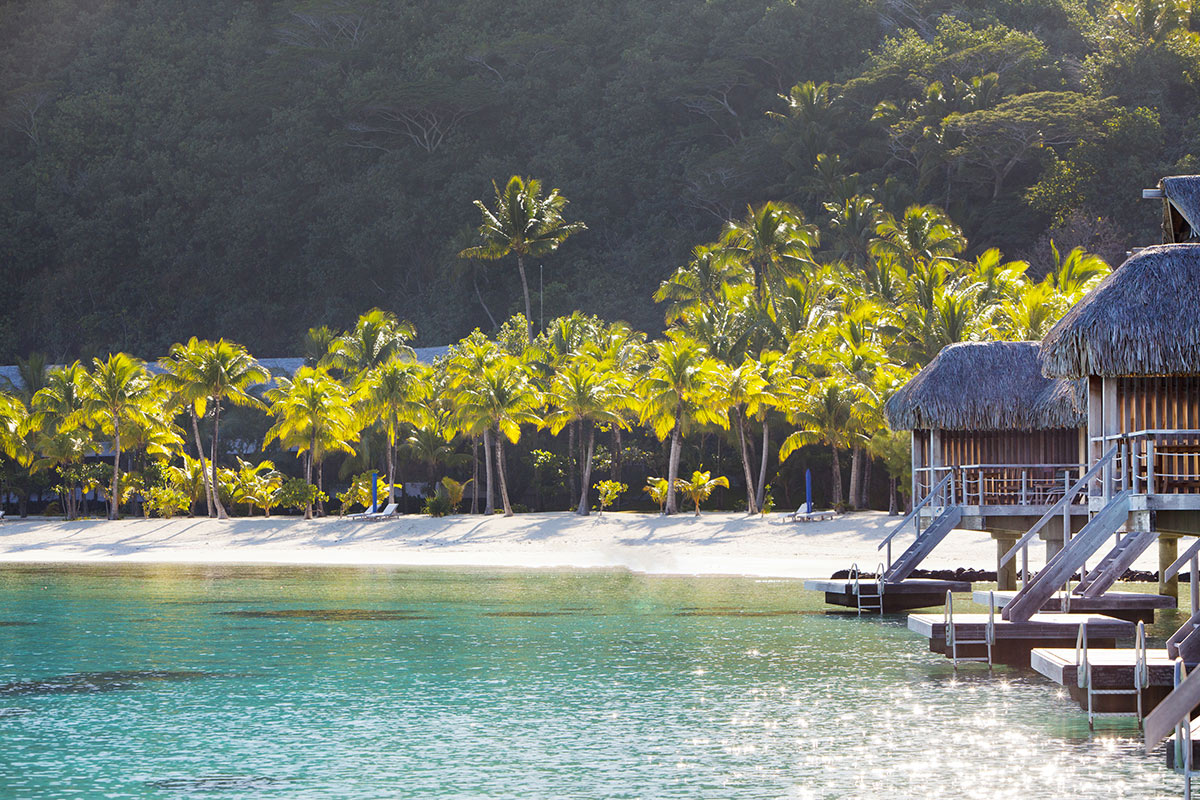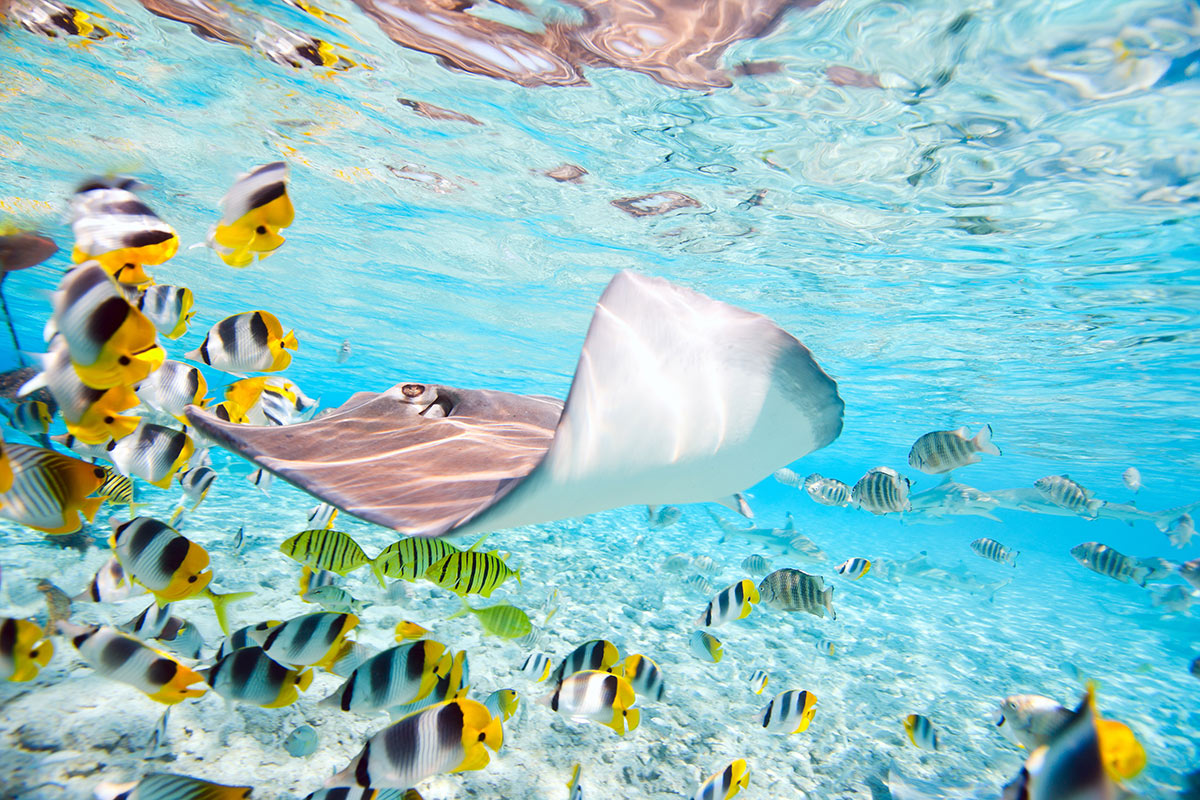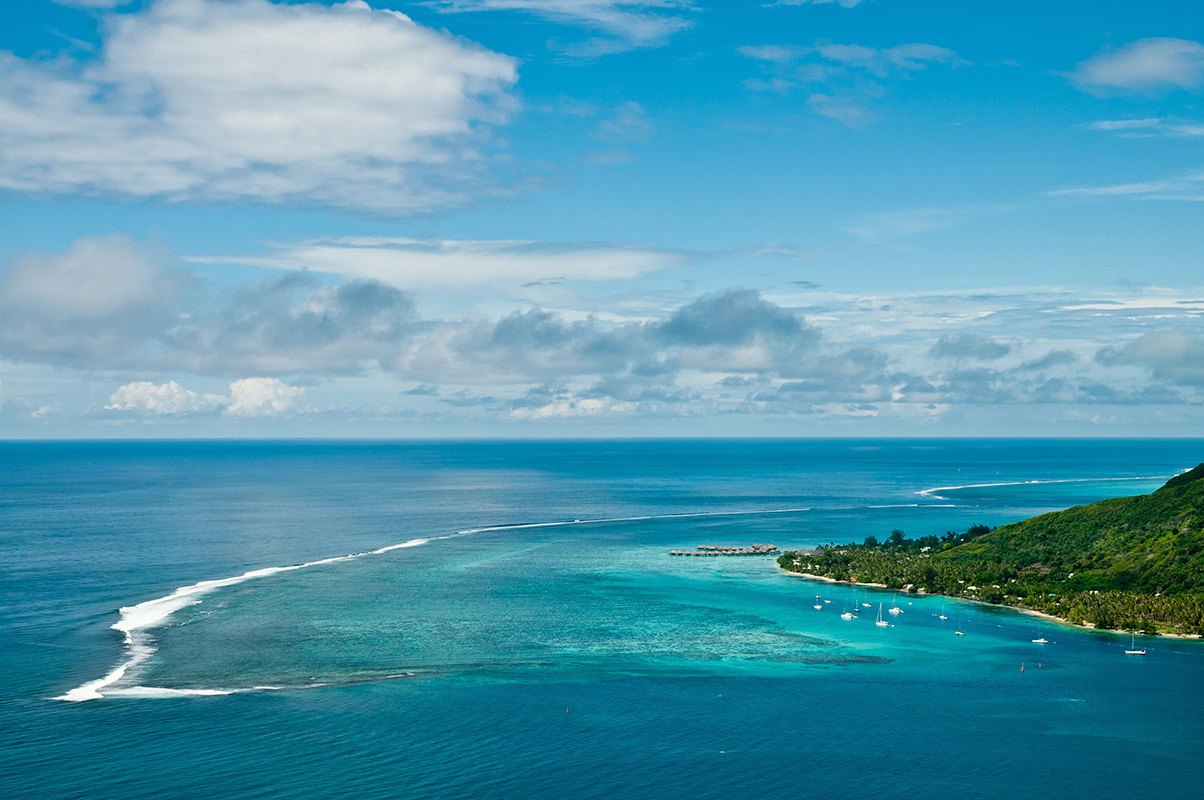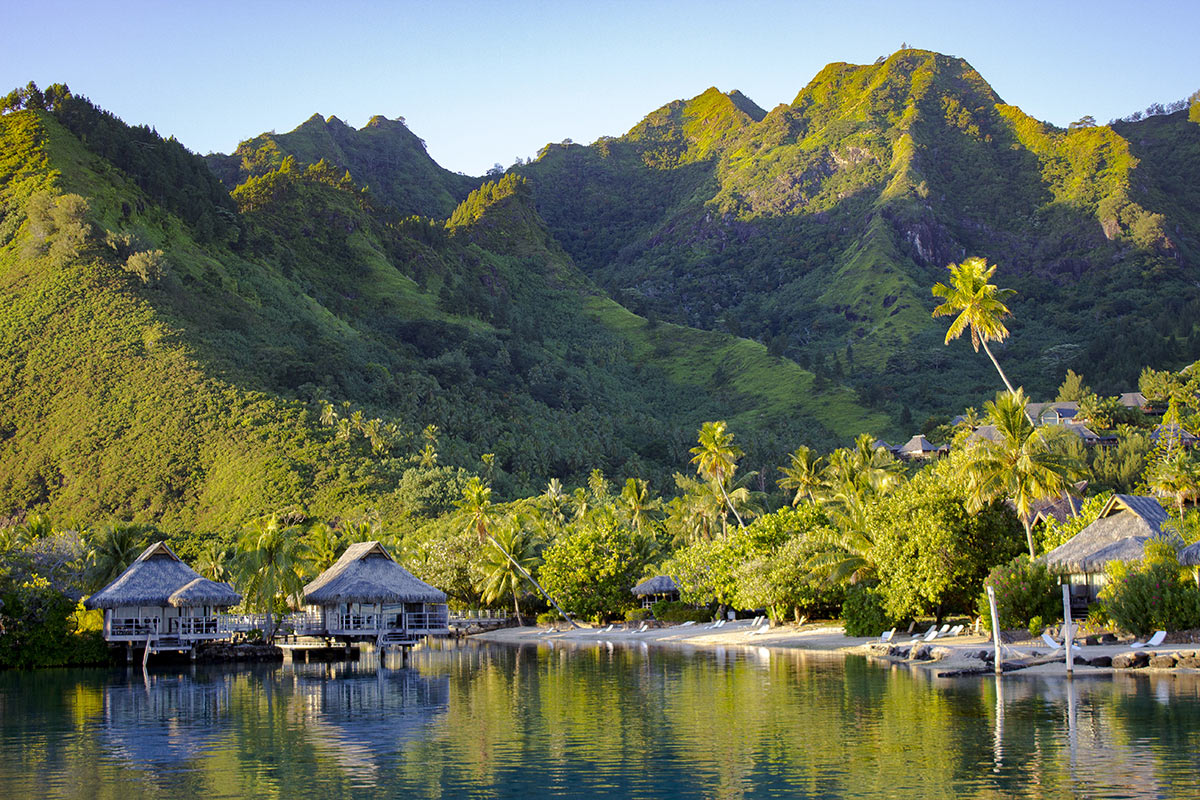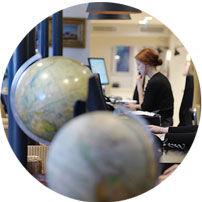 From one lagoon to another
With its azure ocean, pink sandy beaches, clear waters and deserted islets, Polynesia offers everything you've dreamed of when it comes to an idyllic island getaway. It is home to two mythical archipelagos: first you will discover the Society Islands, then the Tuamotu Archipelago with its 76 atolls. Moorea, Rangiroa and Fakarava are particularly popular among ocean-lovers because their lagoons and reefs boast some of the world's most beautiful diving and snorkelling sites. In the wild and majestic Moorea, immerse yourself in Polynesian culture and enjoy a warm welcome, traditional dances, boat trips aboard outrigger canoes and delicious mahi mahi dinners.
Around 180 miles north of Tahiti, you will find the Tuamotu Archipelago. Renowned in the pearl industry, these atolls and successions of motus (small islets) are bordered by a thin strip of sparkling sand and punctuated by a few hectares of coconut groves and a sprinkling of sleepy villages. Aside from its clear waters which remain warm year-round (never dipping below 27 degrees), this archipelago is known for its exceptional biodiversity and unique underwater topography. You don't need to be scuba certified to enjoy this fabulous marine ecosystem as it can be enjoyed from depths accessible to snorkellers too. You'll be amazed by the marine life you might see – both big and small – including anemones, soft corals, soldier fish, tuna, juvenile sharks, dolphins and even whales. There are a range of dive sites suitable to beginners and seasoned divers so we can adapt your experience to suit your level whether you've done five dives or 5,000.
Your trip
A few minutes flight from Tahiti, you'll be blown away by the volcanic summits, dense forests and heavenly lagoon of its so-called "sister island", Moorea, which is the ideal starting point for your tailor-made holiday to Moorea and the Tuamotu Archipelago. Your most used items during these 10 days? Your mask, fins, snorkel and sarong, of course. Make sure you take these with you on your trip to meet the dolphins, which we have organised for you. Hundreds of miles away, the island of Rangiroa, in the Tuamotu Archipelago, will be a highlight of your trip because it is home to the world's second-largest lagoon (1,020 miles²) where you'll find a number of internationally renowned dive sites. The famous Tiputa Pass, not far from your accommodation, is known for its big fish, including the famous hammerhead shark. Although this is a true divers' paradise, it also has plenty to offer non-divers too: relax on one of its sublime and deserted beaches, swim in an immense lagoon to see its coral gardens, and settle down for a picnic in one of its wild motus (reef islets). You can also visit the nearby picturesque villages, pearl farms and vineyards. The neighbouring island of Fakarava, a UNESCO biosphere reserve, is a beautiful spot to end your Polynesian adventure. Your whole trip will take place at a leisurely pace, allowing you to spend several days on each island, and you'll be staying in accommodation specifically chosen for their high level of comfort and proximity to the lagoons.
Route
Everything is 100% tailored to you
Your tailor-made holiday to Moorea and the Tuamotu Archipelago begins today. You'll have access to the business lounge before boarding your international flight. On arrival, you'll be greeted by a private transfer to take you to one of the island's most beautiful hotels for the first night of your stay. Located on the lagoon, it gives you a wonderful taste of what to expect from your trip: a warm Tahitian welcome, a bar in the water and entertainment in the form of traditional dances. Not to mention a very comfortable room where you can recover from the long flight before embarking on the rest of your trip.
The island of Moorea – the next stop on your tailor-made holiday to Moorea and the Tuamotu Archipelago – is just a 10-minute flight from Tahiti. A private transfer will take you to the simple, warm and pleasant bungalow where you'll be spending the next three nights. Made from natural materials, it blends harmoniously with the outside environment and is just a few steps away from the dreamy waters of the Moorea lagoon. Further out to sea is the small motus of Fareone and Tiahura. It won't take you long to get used to these picture-perfect landscapes.
We've allowed two days for you to get to know Tahiti's sister island: Moorea with its stunning lagoon, pleasant lifestyle and friendly locals. This true island gem is home to exceptional marine flora and fauna which you'll get to discover during your trip.
Already organised: A boat trip to discover marine treasures on the island's west coast. You might be lucky enough to meet curious, playful dolphins as well as elegant rays and impressive sharks which you can swim with in the lagoon.
To do and see: Go diving in the Tiki or Opunohu Canyons; taste mahi-mahi on the beach; don your mask, fins and snorkel and swim out to see the multicoloured fish; go cycling around the island; attend traditional dance shows or simply sit back and enjoy the magnificent sunset.
Optional: A 10-dive trip to Tamoana Pass, which offers you a discounted price through partner centres in Polynesia.
After a short flight to Tahiti, board your next one-hour flight to Rangiroa, located in the heart of the Tuamotu Archipelago. You'll spend the next three nights of your tailor-made holiday to Moorea and the Tuamotu Archipelago in a hotel on the edge of a beautiful lagoon, accessible only by a pontoon. You'll soon forget that there is no beach because the waters of the lagoon and the landscapes are so beautiful, not to mention the fragrant gardens surrounding the bungalows.
Rangiroa means "Immense Sky" in the Paumotu language. But the vastness isn't just limited to the sky. Polynesia's largest atoll is a true open-air aquarium and home to one of the world's biggest lagoons, making Rangiroa a paradise for both novice and experienced scuba divers and snorkellers.
Organised for you: A snorkelling trip in the waters of the Tiputa and Avatoru passes. These passes, where the lagoon's waters are constantly renewed, are unique places where you will experience incredible marine encounters and, depending on the season, may see turtles, rays, barracudas, sharks, clownfish and other napoleons. Another of Rangiroa's specialties is its pearl production, as fascinating as it is technical, which is one of the main activities of the Tuamotu Archipelago. That's why we've organised for you to visit the Gauguin pearl farm where you'll discover the process of collecting pearls, from grafting to harvesting, and, of course, you'll have the chance to buy a precious gift for a loved one… or for yourself.
To do: Explore the atoll's three legendary locations: the Blue Lagoon, Reef Island and Pink Sand Island; take part in a "coral white" tasting in the island's vineyard; and go drift diving in the Tiputa and Avatoru passes, letting yourself be swept along by the current to the lagoon.
DAY 8
RANGIROA - FAKARAVA
The last stop on your tailor-made holiday to Moorea and the Tuamotu Archipelago is Fakarava. On the short 45-minute flight, enjoy a bird's eye view of the atolls' beautiful blue waters, before arriving at the edge of the lagoon again. This time, you will enjoy a three-night stay in a small but welcoming property which is home to the island's oldest pearl as well as a dozen comfortable bungalows.
In Fakarava, your mission is simple: enjoy the lagoon. Diving and snorkelling enthusiasts will love the island's exceptional marine life, especially in the passes. Between your dives, go for a morning walk across the large deserted beaches, organise a lunch outing on the motu, go on a boat trip to the southern pass to see the village of Tetamanu and its coral church, or enjoy a picturesque stroll through Rotoava village.
DAYS 11 to 13
FAKARAVA - PAPEETE - RETURN FLIGHT
You'll return to Papeete in the afternoon, giving you time for a stroll around the city centre before your evening flight. You'll arrive home two days later in the morning.
Organised for you: To make sure your last afternoon in Papeete goes smoothly, we will arrange a private airport transfer (round trip) as well as luggage storage. So, make sure you take the opportunity to stock up on local treats and small Polynesian gifts before returning home.
A la carte
TEMOANA PASS - 10 DIVES
This pass offers you discounted prices to do 10 dives with partner centres and can be used by one person or a couple. It includes transport to the dive centre and equipment rental. This is a great option for diving enth
A Rough Idea of Price
Dependent on season, accommodation and activities
The cost for this trip is from £3,600 per person. The final cost of the trip depends on the way we tailor it especially for you. The final cost varies according to several factors, which include the level of service, length of trip and advance booking time. The exact price will be provided on your personalised quote.
A few of the benefits of travelling with us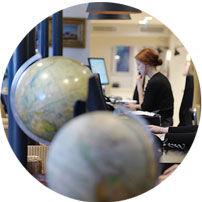 Get in touch
Our experts have the inside track on the destinations they sell and will tailor-make a holiday to your unique requirements.
Contact one of our French Polynesia specialists