Itinerary Highlights
Relax during a stay on three of the Pacific's most beautiful islands - Viti Levu, Qamea and Likuliku
Soak up the stunning natural environment enjoying the lush tropical vegetation, white sandy beaches and the turquoise sea
Go snorkelling around the beautiful coral reefs and explore inland, finding waterfalls nestled in thick forests
Enjoy a visit to Naihehe cave in Viti Levu and a fantastic snorkelling trip to Likuliku
Contact one of our Fiji specialists + 44 (0) 20 3958 6120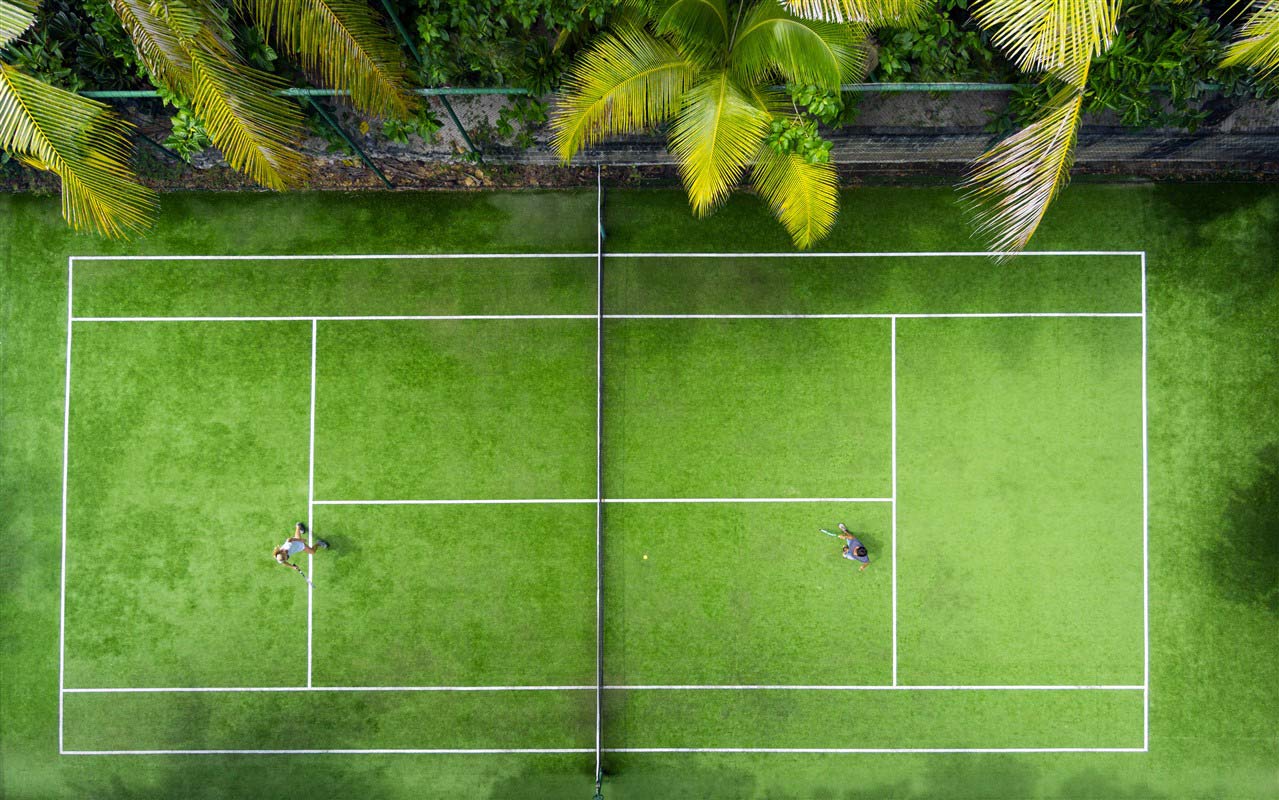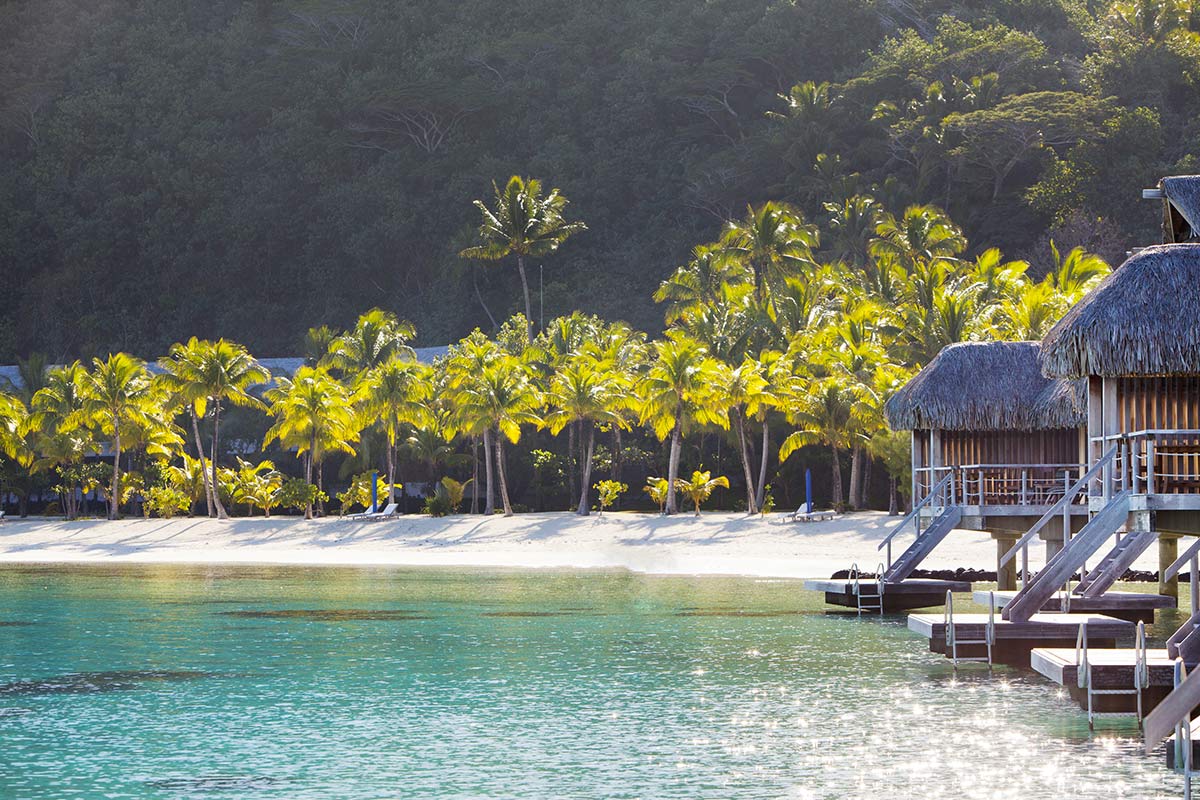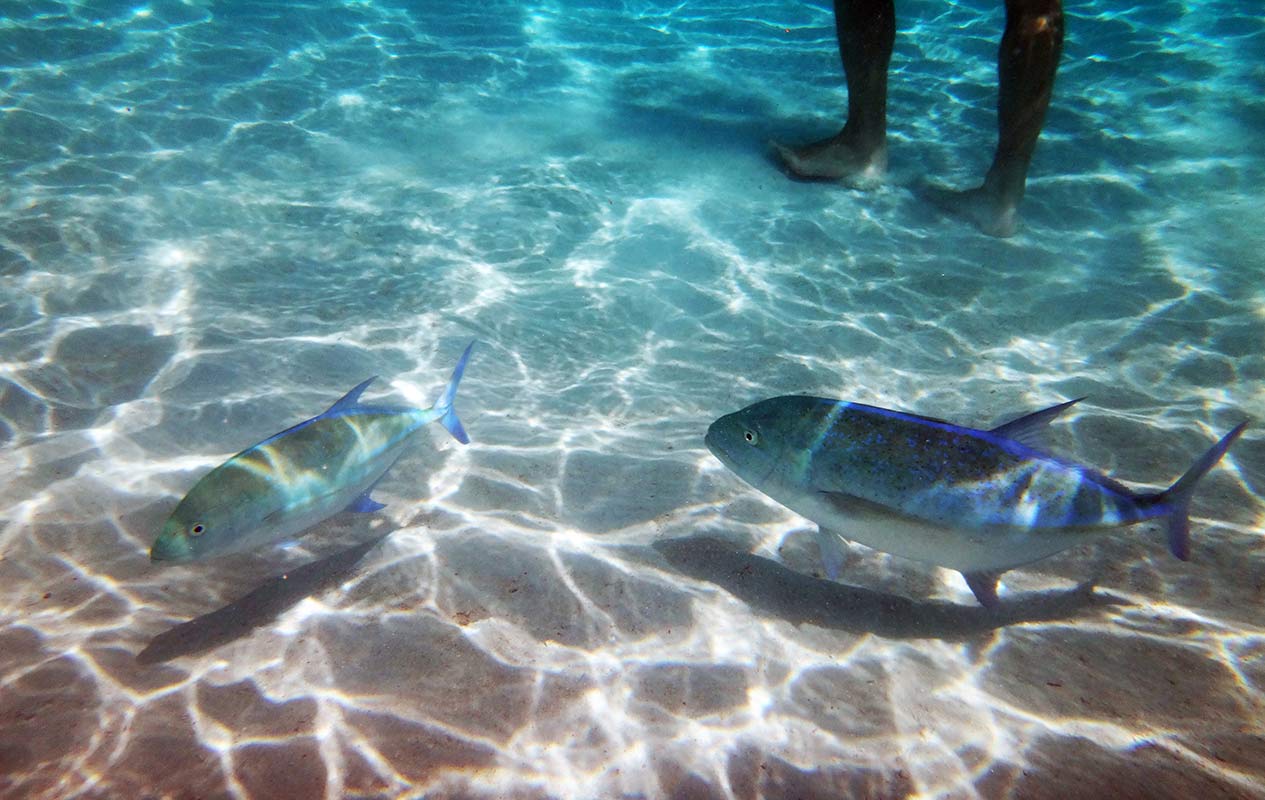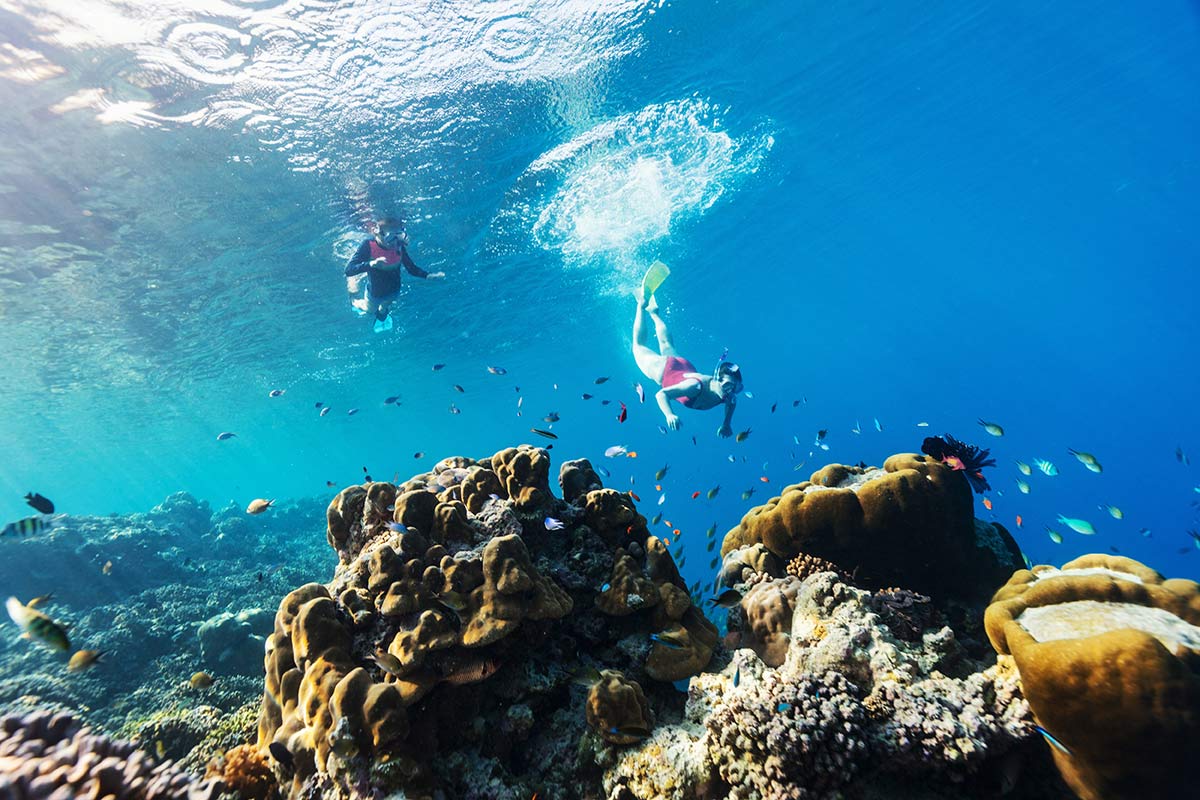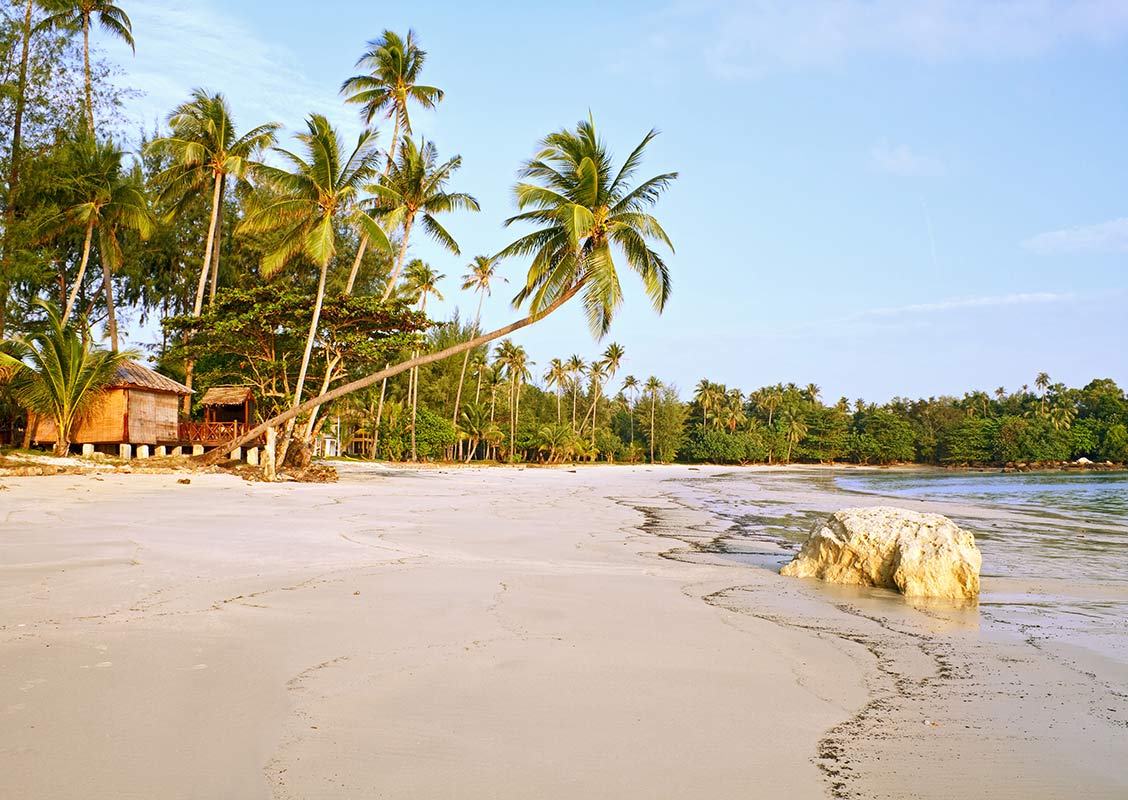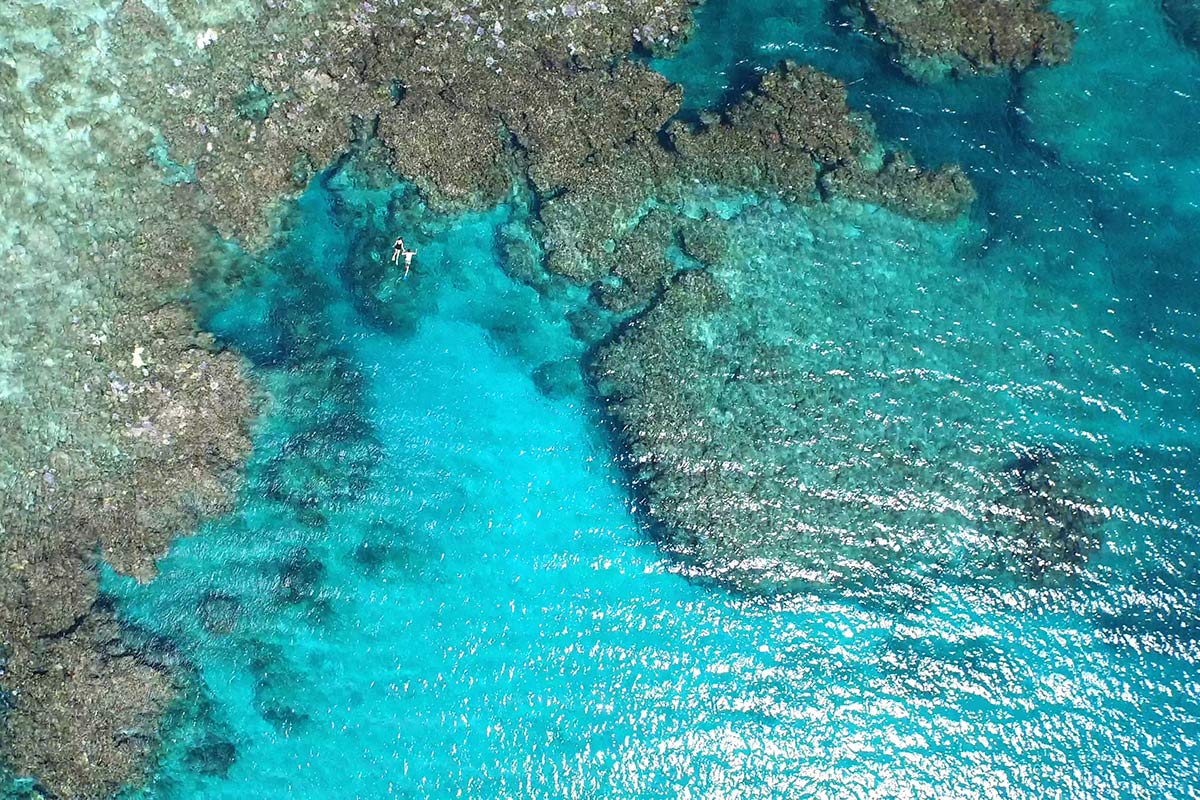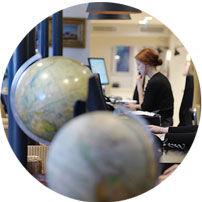 Romance under the coconut palms
When you think of romance, one of the destinations that springs to mind is Fiji. Whether it's a serene couple's getaway or a honeymoon adventure that pulls out all the stops, you can't go wrong with this idyllic archipelago. The Pacific islands of Fiji boast tropical forests, lagoons with crystal clear waters, white sandy beaches, swaying coconut palms and vibrant corals. On your luxury Fiji holiday, get a taste for some of the archipelago's finest spots including: Denarau and Viti Levu, on the archipelago's main island, then Qamea, to the northeast, which strikes the perfect balance between outdoorsy adventures and relaxation. Finally, in Likuliku, in the Mamanuca archipelago, you will experience a total change of scenery and the utmost privacy as you stay near a lagoon.
Fiji has it all: luxury hotels with excellent service, lush and colourful ecosystems, and friendly locals who will always give you a smiling welcome.
Your trip
During your luxury Fiji holiday, you will visit three islands. As soon as you arrive at your hotel in Denarau, you'll be enveloped by the area's cosmopolitan and modern atmosphere. Holiday vibes are in the air and you can discover the fun side of Fiji through its beaches, pleasure boats and small bars. The second and third stops, a little longer, are in traditional wood-and-straw bungalows called "bure" which have attentive staff and a serene atmosphere. The resort in Qamea is situated on the edge of the water while the one in Likuliku is right on it. Both of these little properties are charming and comfortable and are surrounded by nature. There are various activities for you to enjoy during your trip; in particular, you'll find some of the Pacific's best dive sites here, so you won't be surprised to hear that we've included a snorkelling trip (with fins and snorkel) as part of your itinerary. But, as Fiji isn't all about the beach, we've also organised a trip to the interior of Viti Levu in the Sigatoka valley, where you can visit a historic cave. This trip allows you to glimpse a more rural side of the country. As this is an archipelago, you will travel by plane, seaplane and boat. Everything is well organised, and the distances are never far, meaning it's really easy – and not at all stressful – to hop from island to island.
Route
Everything is 100% tailored to you
DAYS 1 & 2
FLIGHT TO NADI
Begin your luxury Fiji holiday with a transfer to Denarau Island where you'll be staying for two nights in a hotel with a beach, swimming pools and an 18-hole golf course. Its architecture and decoration have an international-tropical style which is comfortable and functional and your room is nestled in the tropical gardens with beautiful views over a lagoon. There are four restaurants with a variety of cuisines from Fiji, Thailand and Italy. In one of them, you can literally sit with your feet in the water while enjoying your meal – it's one of the main attractions. There is also a spa and gym with basic equipment. If it's a spot of adventure you're after, head to the beach for banana boating, catamaran cruises, kayaking, jet skiing and paddle boarding.
Naihehe Cave is an exciting stop in your itinerary. Your English-speaking guides will take you by minibus to the Sigatoka valley, which is known as Fiji's "salad bowl" because it provides the islands with fresh fruit and vegetables. This is a peaceful rural landscape which is a world away from the bustling Denarau. To visit the cave, cross the river in a bilibili (a bamboo raft) and get permission from the bete (the priest of the traditional religion) to enter. In the past, the locals would take refuge here when they were in danger; they would wait among the speleothems (mineral deposits in the cave) for better days to come and have left behind a ritual platform.
Transfer to Nadi airport and fly to Taveuni before transferring to Qamea. You will spend the next four nights of your luxury Fiji holiday in the island's only resort, which is set by the water and surrounded by lush vegetation including palm trees that gently sway in the breeze. You will stay in a bure, a traditional wood-and-straw cabin, which faces the ocean. Much care has been taken with the quality of the materials and the decoration, blending Fijian motifs with comfortable contemporary furnishings. The open-air spa is covered by a thatched roof, like all the hotel's buildings, and provides a taste of the South Seas with its pampering treatments. In the middle of the estate, the restaurant serves high-quality international cuisine and refreshing afternoon tea. It's possible to dine on the beach, under the stars or in the privacy of your room.
Located northeast of Taveuni, Qamea Island is covered by lush forest and boasts some of the best-preserved fauna in Fiji. The resort blends elegantly into this backdrop and is the perfect base for a serene stay in nature. Thanks to the charming Fijian setting, you can enjoy various nautical activities while you're here: canoes take scuba divers and snorkellers to colourful, thriving and abundant marine ecosystems - located just a stone's throw from the beach. There are both hard and soft corals which form the building blocks for a buzzing habitat that is home to various marine species including hawksbill turtles. It's also possible to hike to the interior of the island to explore Bouma National Park with its waterfalls and natural pools and discover an incredible diversity of birdlife including the orange fruit dove.
DAY 9
QAMEA - NADI - LIKULIKU
Fly to Nadi and take a seaplane connection to Likuliku where you will stay for four nights in a bure hut built on stilts in the middle of the lagoon. Here, you can enjoy a wonderful change of scenery. Surrounded by the beautiful blue, lean over the edge of the platform and you might glimpse fish swimming in the transparent water. This exotic setting is almost unreal: like something out of a dream. Located on the shore, the restaurant boasts a menu designed around delicious Fijian flavours and there is also a pampering spa if you're after a spot of indulgence on your luxury Fiji holiday.
Already organised: a snorkelling trip. Professional guides will take you to the coral reefs where you can admire a dazzling array of tropical fish species including: raccoon lionfish, imperial angelfish, purple surgeons, harlequin sweetlips, trumpetfish, titan triggerfish, surmullet fish, yellow fins, red anthias, lionfish and much more. Thanks to the hotel's many amenities and activities, you'll never be short of ways to fill your time. After a busy day, step aboard a boat for a serene sunset cruise, complete with a glass of sparkling wine, and then enjoy a spot of stargazing. Make sure you also visit the villages to learn about traditional Fijian daily life as well as how the local communities keep their culture and traditions alive.
DAY 13
LIKULIKU - NADI - RETURN FLIGHT
Return to Nadi by seaplane then board your return flight home.
Today you will arrive back in the UK.
A Rough Idea of Price
Dependent on season, accommodation and activities
The cost for this trip is from £5,600 per person. The final cost of the trip depends on the way we tailor it especially for you. The final cost varies according to several factors, which include the level of service, length of trip and advance booking time. The exact price will be provided on your personalised quote.
A few of the benefits of travelling with us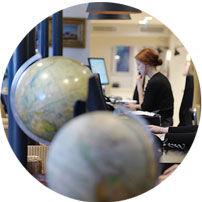 Get in touch
Our experts have the inside track on the destinations they sell and will tailor-make a holiday to your unique requirements.
Contact one of our Fiji specialists