Itinerary Highlights
Discover the archaeological riches of Tyre and Sidon - home to some of the world's best-preserved Roman relics
Take a tour of Beiteddine Palace, a handsome 19th century landmark in the Chouf Mountains
Learn how to prepare traditional Lebanese dishes during a cooking class with a local
Tour a winery in Lebanon's Bekaa region, a fertile valley renowned for its world-famous vineyards
Taste local delicacies on a foodie tour of Beirut
Visit Our Lady of Lebanon, an important pilgrimage site with a 60ft-tall statue of Mary, mother of Jesus
Contact one of our Lebanon specialists + 44 (0) 20 3958 6120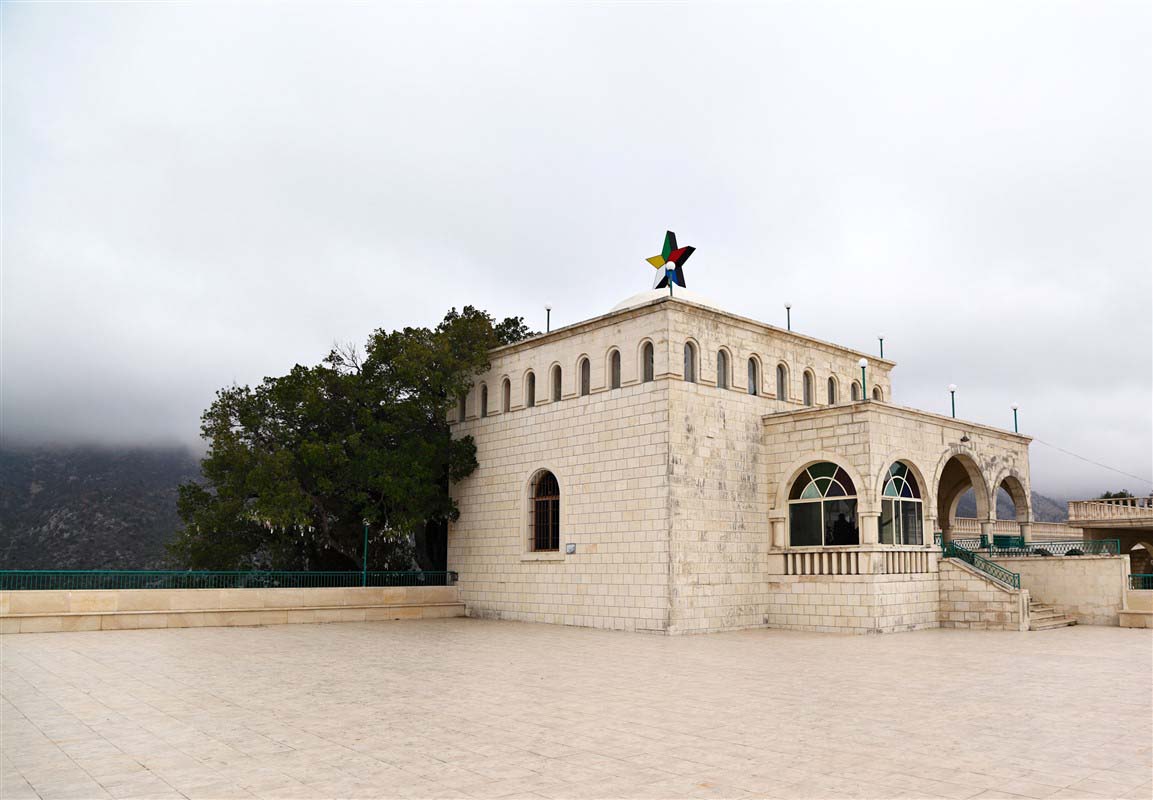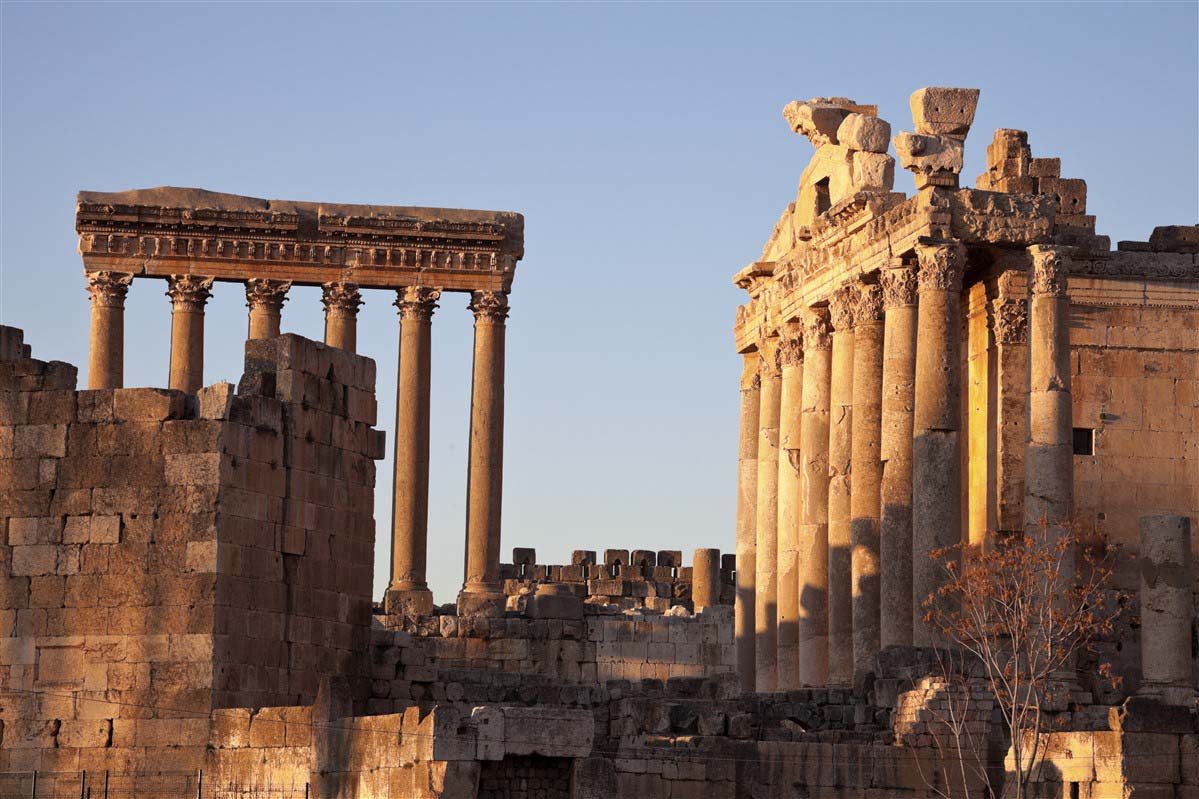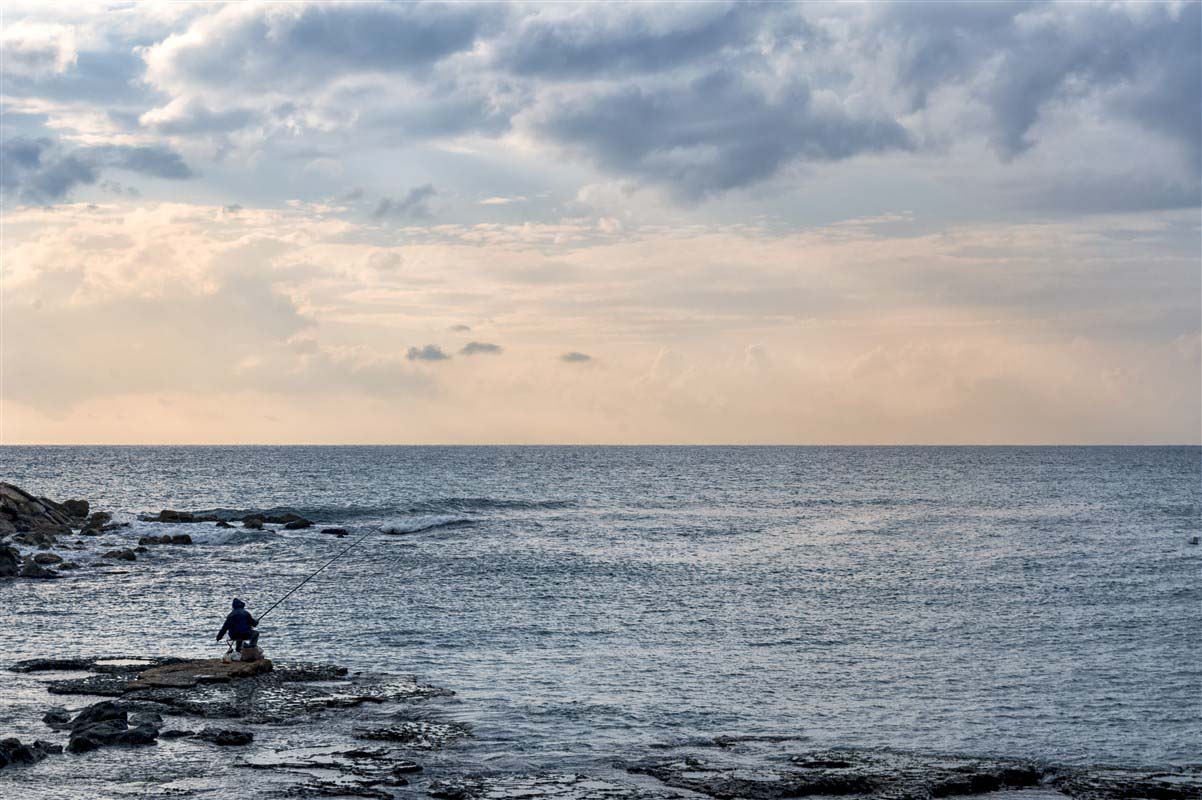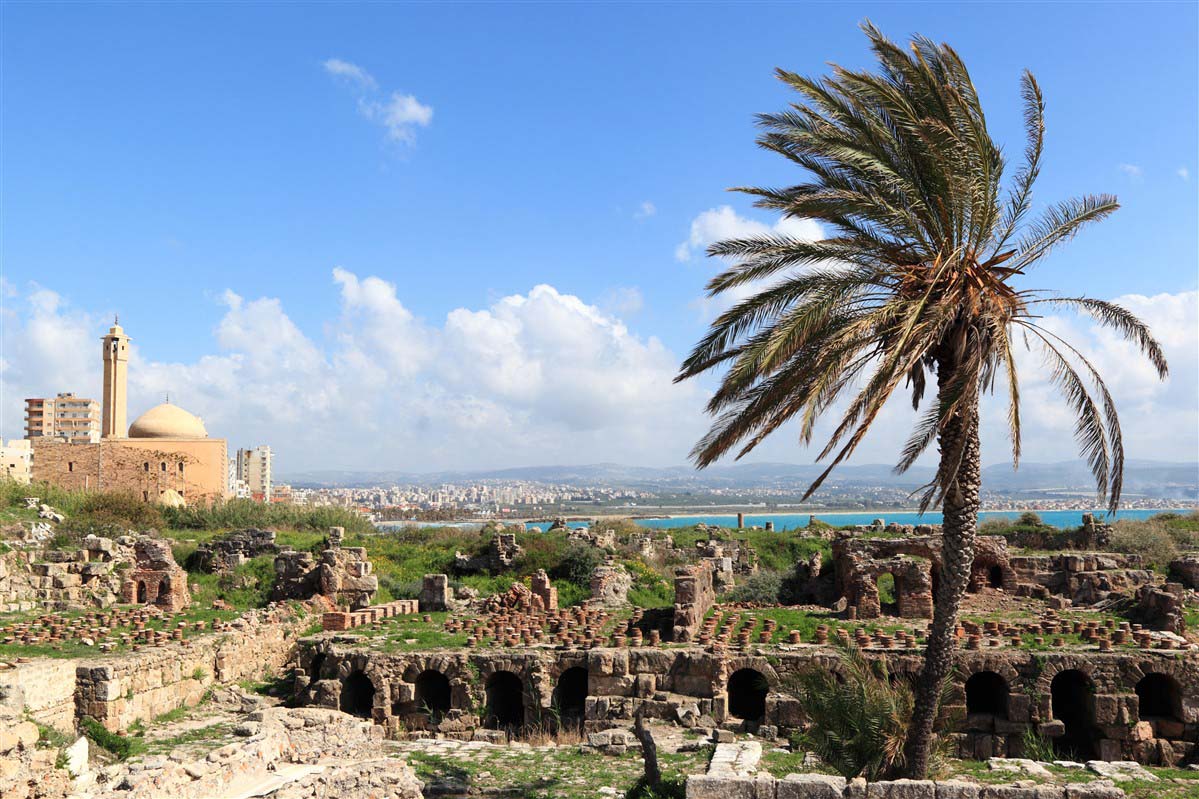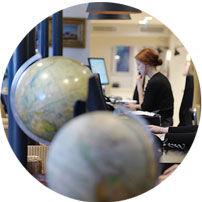 Discover Lebanon's delicious delicacies on this six-day gourmet getaway that takes you from vibrant Beirut to the rolling hills of the Chouf Mountains. When you're not feasting on fabulous food, enjoy visits to historic sites, beautiful palaces and a bespoke winery for tastings and a tour.
Route
Everything is 100% tailored to you
DAY 1
International Flight
Pack your bags because your Lebanon gourmet getaway begins today. After being fast-tracked through security, relax in the airport lounge before boarding your direct four-hour-and-50-minute flight from London to Beirut, departing in the afternoon. On arrival into the country's fast-paced capital, you will be met at the airport and transferred by car to your luxury hotel where you will be staying for the night. Drop your bags off, freshen up and then make like the Lebanese and paint the town red.
Beirut is the place to pick up the finest Middle Eastern cuisine, a perfect blend of Levantine produce with that added twist of French culinary ingenuity that elevates Lebanese cuisine to the level of world class. We'd recommend ordering delicious shish taouk chicken kebabs with delicious garlic sauce and fattoush salad (with fried pitta bread pieces), washed down with cold Almaza beers or a bottle of Chateau Musar, Lebanon's premier wine producer, and one of the most under-rated wines in the world. Chateau Musar has produced a vintage every year in the last few turbulent decades bar 1976, when the frontline in the civil war ran through the vineyards, preventing the grape harvest.
DAY 2
Historic Cities and Local Delicacies
Get up bright and early this morning for the first full day of your Lebanon gourmet getaway which sees you exploring around Beirut's historic suburbs and neighbouring cities. You'll begin the day by being transferred south to Tyre - one of the oldest continually inhabited cities in the world, and one name-checked in the bible. The journey takes approximately one-hour-and-20-minutes by car along a road hugging the coast so enjoy the beautiful sea views along the way. On arrival into Tyre, set off with your guide to discover a wealth of archaeological riches including The Triumphal Arch of Tyre, the Tyre Necropolis, the Roman colonnaded road and the Hippodrome racetrack - one of the largest of the Roman period. Once you've worked up an appetite, you'll be taken on a tour of the markets and for a delicious lunch in a local restaurant.
From Tyre, continue along the coastal road, travelling north this time to reach the port city of Sidon - Lebanon's third-largest city. Here, you'll get the chance to wander along the winding alleys and delve into old souqs filled with Ottoman-era relics and fresh fruit before seeing more important archaeological sites. Visit the Castle of the Sea - a crumbling fortress built by Crusaders in the 13th century - khan el Franj, the temple of Eschmoun and the soap museum that traces the history of its manufacture in the region.
After your busy day so far, enjoy a relaxing afternoon at leisure in your hotel in Chouf, a stylish property set in the region's beautiful rolling hills. In the hotel's restaurant, tuck into delicious local dishes from crunchy sea bass topped with creamy hummus to juicy lamb cooked in fragrant spices.
DAY 3
Cooking Lesson with a Local
After a delicious breakfast at your hotel, you will be collected by your driver and guide and transferred one hour by car to Beiteddine Palace - a handsome 19th century landmark in the Chouf Mountains. Sitting on a hill surrounded by terraced gardens and Orchards, Beiteddine Palace is one of the highlights of the Chouf Mountains. On a private tour, marvel at the sumptuous interiors and browse its important archaeological collection.
After working up an appetite, you will enjoy a cooking lesson with a local in a neighbouring village. With the help of your expert teacher, learn how to prepare traditional Lebanese delicacies such as hummus - a popular dip served with a platter of vegetable or spread atop warm pitta bread - vegetarian tabbouleh salad seasoned with olive oil and lemon juice and manakeesh (baked flatbread topped with spices and oil). This is a great culinary experience to mark the halfway point of your Lebanon gourmet getaway
DAY 4
Baalbek & Vineyard Visit
For day four of your Lebanon gourmet getaway, you'll be exploring Lebanon's Bekaa Valley - a fertile region that is known for its world-famous vineyards, and fruit and vegetable production. Your first stop today is the city of Baalbek where your private guide and driver will take you on a tour of the city's fabulous historical remains. In the UNESCO-listed Baalbek complex, see the Temple of Bacchus - one of the best-preserved Roman temple ruins in the world, named after the god of wine - the Temple of Venus and the Temple of Jupiter.
Tuck into more delicious Lebanese food at a local restaurant before getting back in the car for a 45-minute drive to Chateau Ksara, a famous winery and estate. Here, you will be given a tour of the historic Roman caves - where their rarest and finest vintage wines are stored. Afterwards, take a seat for a wine tasting where you will learn about the country's finest vinos, the grape varieties that are grown - including carignan and muscat alongside more well-known grapes as cabernet sauvignon and syrah - and the history of wine making in Lebanon, which stretches back 5,000 years.
DAY 5
Shrines and City Tours
Today, on the penultimate day of your Lebanon gourmet getaway, set off with your guide for a foodie tour of Beirut with plenty of delicious tastings along the way. Experience the interplay of old and new as you explore from the city's modern central district to the winding streets of Basta - Beirut's biggest antique district - with its crumbling heritage buildings and trapped-in-time shop fronts. Along the way, your guide will take you to fragrant souqs filled with fresh fare and fragrant spices and to hidden-away local restaurants for tasty traditional food.
Come afternoon, you will be transferred an hour along the coast to the city of Byblos where you'll see Our Lady of Lebanon, a 60ft-tall statue depicting Mary, mother of Jesus. An important pilgrimage site, the shrine draws in millions of Christian and Muslim visitors from all over the world each year.
For your final night in Lebanon, enjoy dinner in the city. It's your last chance to fill up on the country's delicious cuisine so make sure to bring along a healthy appetite!
Sadly, today is the final day of your Lebanon gourmet getaway. You will be transferred to the airport for your early-morning direct flight back home, a journey that takes approximately five-and-a-half-hours.
A Rough Idea of Price
Dependent on season, accommodation and activities
The estimated cost for this trip is £2,100 to £2,625 per person. The final cost of the trip depends on the way we tailor it especially for you. The final cost varies according to several factors, which include the level of service, length of trip and advance booking time. The exact price will be provided on your personalised quote. The average price for this trip is £2,100 per person.
A few of the benefits of travelling with us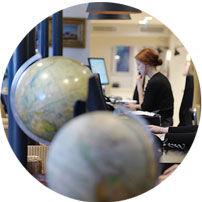 Get in touch
Our experts have the inside track on the destinations they sell and will tailor-make a holiday to your unique requirements.
Contact one of our Lebanon specialists